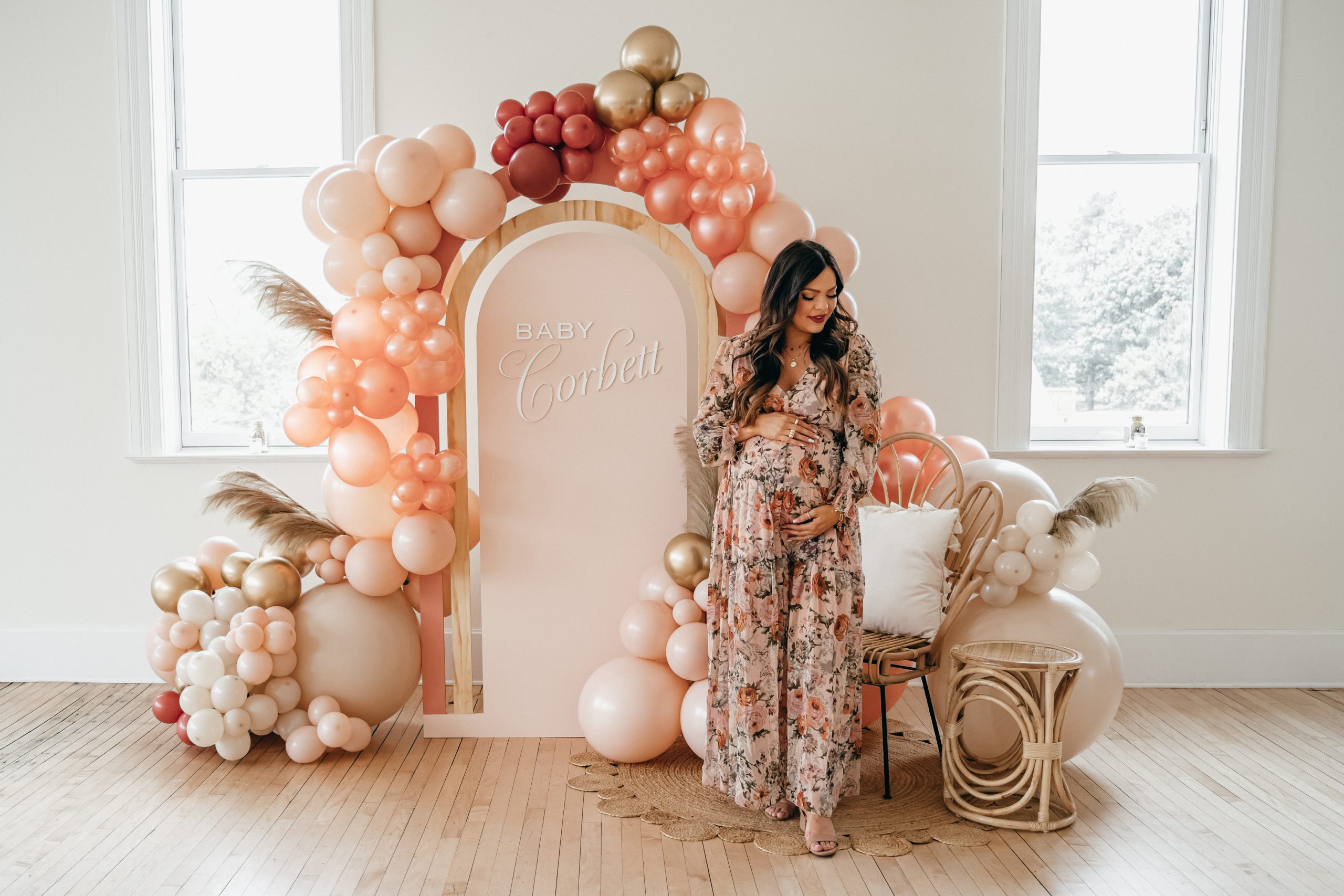 Happy Tuesday friends! Sunday was my second baby shower day and OMG was it a dream! I wanted to share some details and photos for some future inspo for any showers, birthdays, etc., especially if you're local to the Madison area. The team of vendors was honestly a DREAM team and they brought together my vision so perfectly. My friend Chloe also helped host this shower for me and I couldn't have done it without her! So much amazing talent went into this event, so let's jump right into my Boho Baby Shower details…
Boho BABY SHOWER Details
Being a content creator, I have an eye for detail so I knew I wanted something a little extra and over the top for this shower. Chloe was also right there with me so it was perfect! I had worked with a couple of the vendors in the past, and we added some newer vendors to the mix as well and they all came together to create this boho dreamscape.
Location:
Flavors Wine Bar in Sun Prairie, WI
Originally we were going to have the shower outside, but with the amount of people, it was tough to find a spot that would fit the aesthetic. After searching around, I came across Flavors Wine Bar online. I saw that they had an event space upstairs from the wine bar (called the Grand Hall) and from the photos it looked like it might be a good fit. The building is located just across from Salvatore's in Sun Prairie. It's the old town hall building. Chloe and I toured the location and we knew right away when we walked in that it would work! The space is very open with beautiful light wood floors, very tall ceilings and LOTS of windows to let in natural light. On one end there is a bar and the other has a cozy seating area, along with round white tables and chairs throughout and some high tops as well. The space also has 2 restrooms.
The Grand Hall can be rented out for small gatherings like baby showers and bridal showers,  and even small weddings!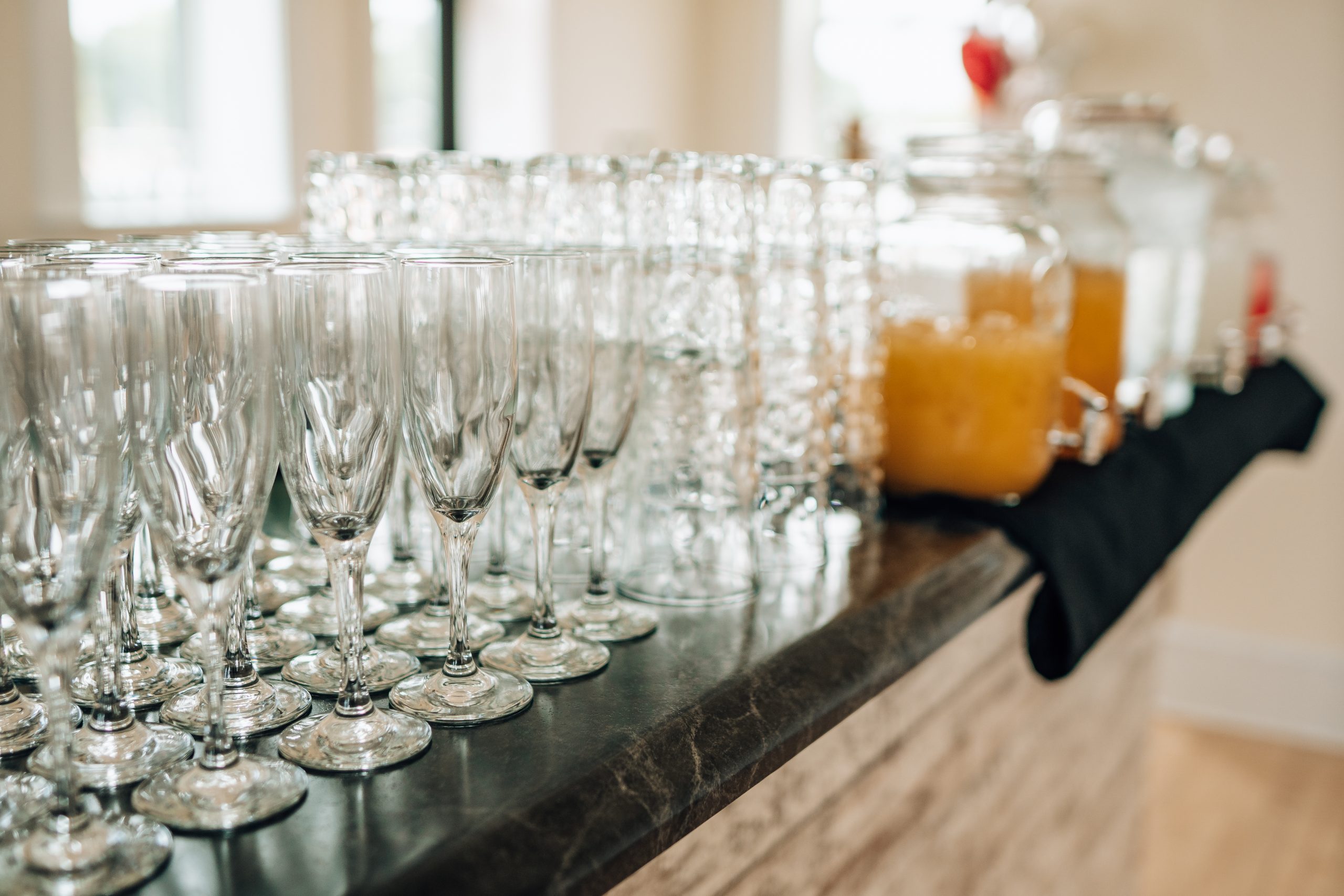 We had a mimosa bar set up with some yummy juice options.
Vendors:
Cedar & Spice – We started with some inspo pics and first sent them to Cedar & Spice – who is the same vendor that created my big white "OH BABY" letters for my Gender Reveal too. They are a design & fabrication company and can pretty much bring any design to life. They created the beautiful wood arch with the wooden "Baby Corbett" sign on it. They nailed it all! See all of their unique designs on Instagram.


Sugarsmith was the balloon vendor! Jo from Sugarsmith was also a part of my Gender Reveal. She put together the amazing balloon garland around the arch made by Cedar & Spice. The colors coordinated so well with the board and the rest of the theme! It was even better than I imagined it! I have to give Jo so much credit because I know how much time goes into creating these arches. If you saw in my first baby shower vlog, I attempted my own balloon arch and it turned out fine, but took soooo long!!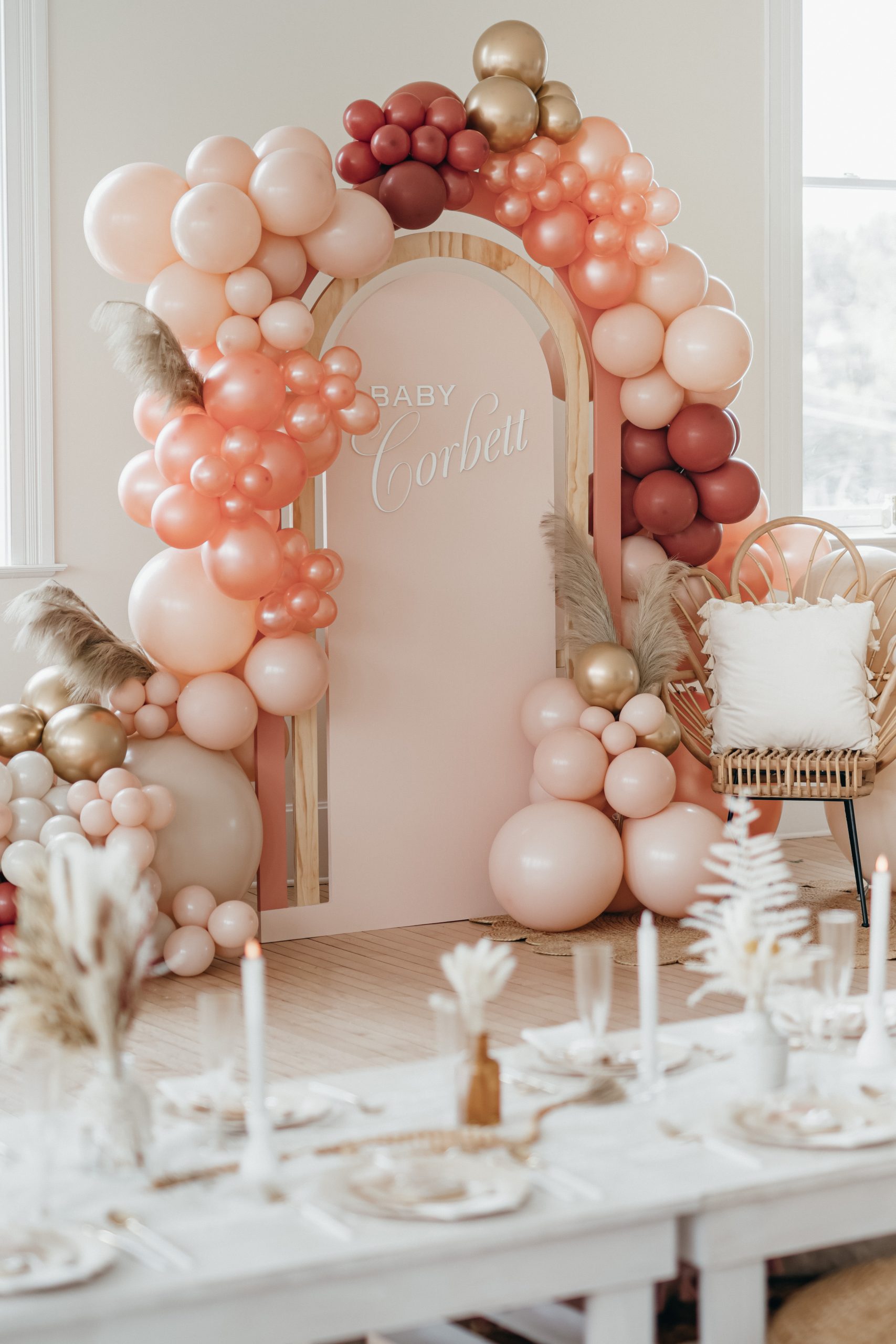 Ash + Arrow Events– When it comes to fun events, Ash + Arrow Events kills it every time!! Alysha plans the most elaborate birthday parties, slumber parties, bachelorette parties, and even baby showers. She can do it all, indoor and outdoor and her style is perfect! She put together the boho tablescapes, along with little accents around the venue like the chair and pampas grass on the large feature piece. I should also note that this amazing woman was 38 weeks pregnant setting this up. Her and her husband set this up by themselves and I hope to have her drive and energy at 38 weeks. 😉






Tricky Foods – the amazing grazing table was done by the talented Therese at Tricky Foods. She specializes in charcuterie set ups – boxes, boards, and grazing tables and they're perfect for ay occasion. She used a lot of local ingredients for this set up and everything was DELISH!!! Plus, she's adorable and fun to follow on IG. I think my favorite snack was the merlot cheese with the habanero jelly on top! YUM!!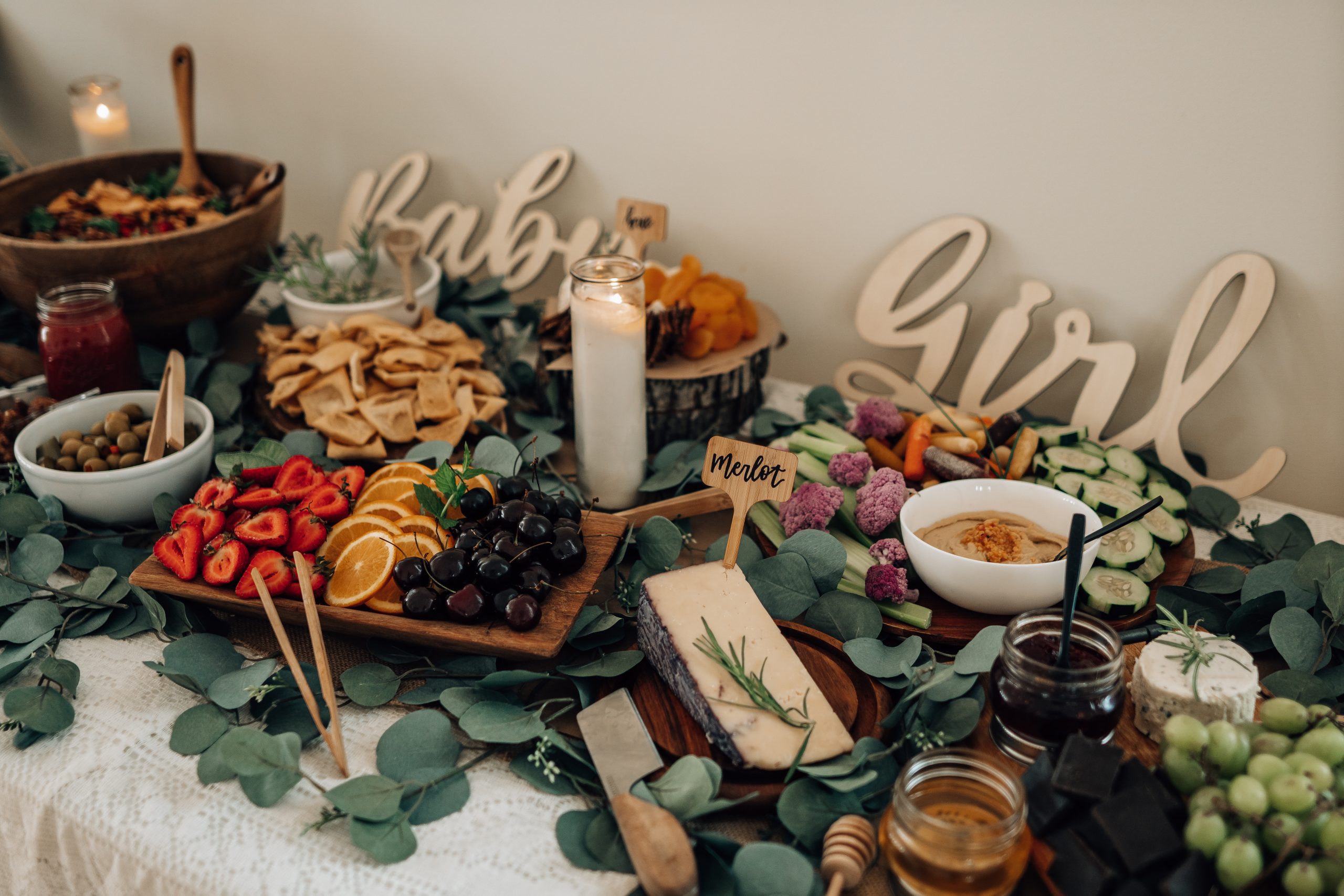 Miggy's Bakes – DESERT is always a must and Shelby at Miggy's Bakes makes the most amazing cakes. Not only do they taste good, but they LOOK good!! I love following her on IG because she shares the coolest cake designs! She made this boho style cake with a berry filling and it was drool-worthy!!! So YUM!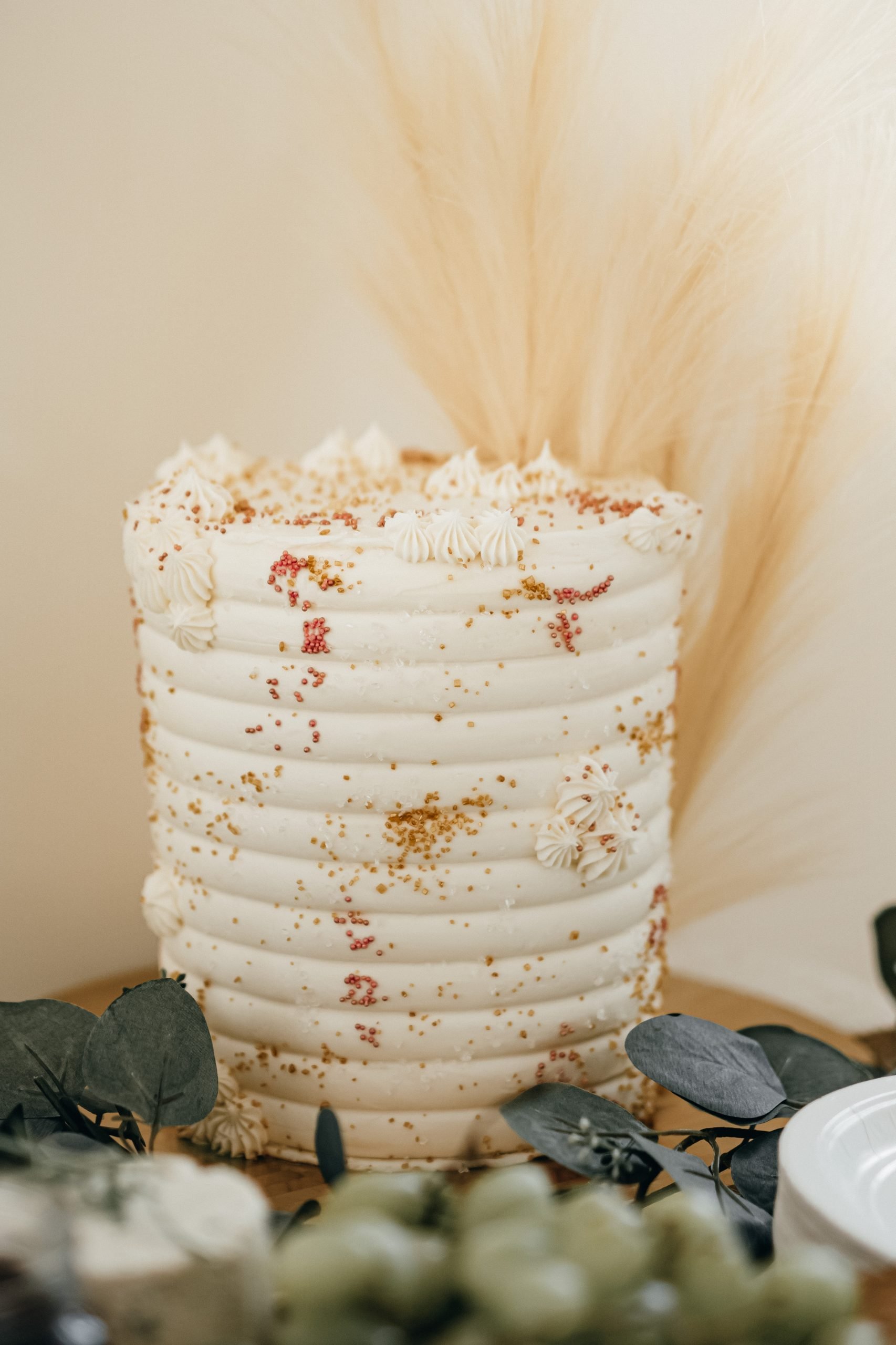 The Missing Pastry – You know those cookies you see all over Pinterest that just look too perfect that they're not real?! Well, they are real and Samantha does an AMAZING job at her themed cookies! She made the perfect boho baby shower themed cookies that worked so well plated on the bamboo plate set up. I can't decide which cookie design is my favorite! These are also not only good looking, but taste so good too. They were a huge hit!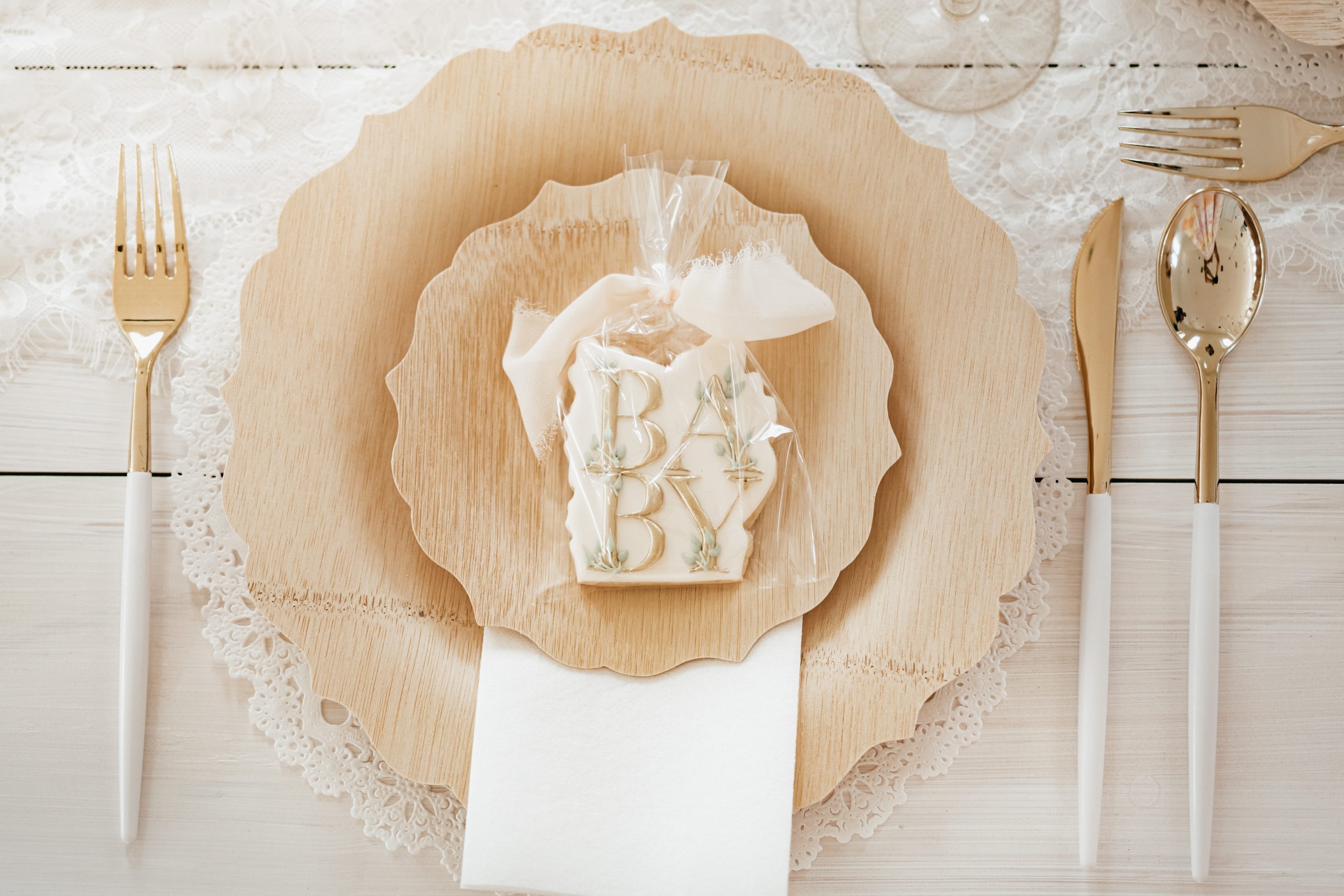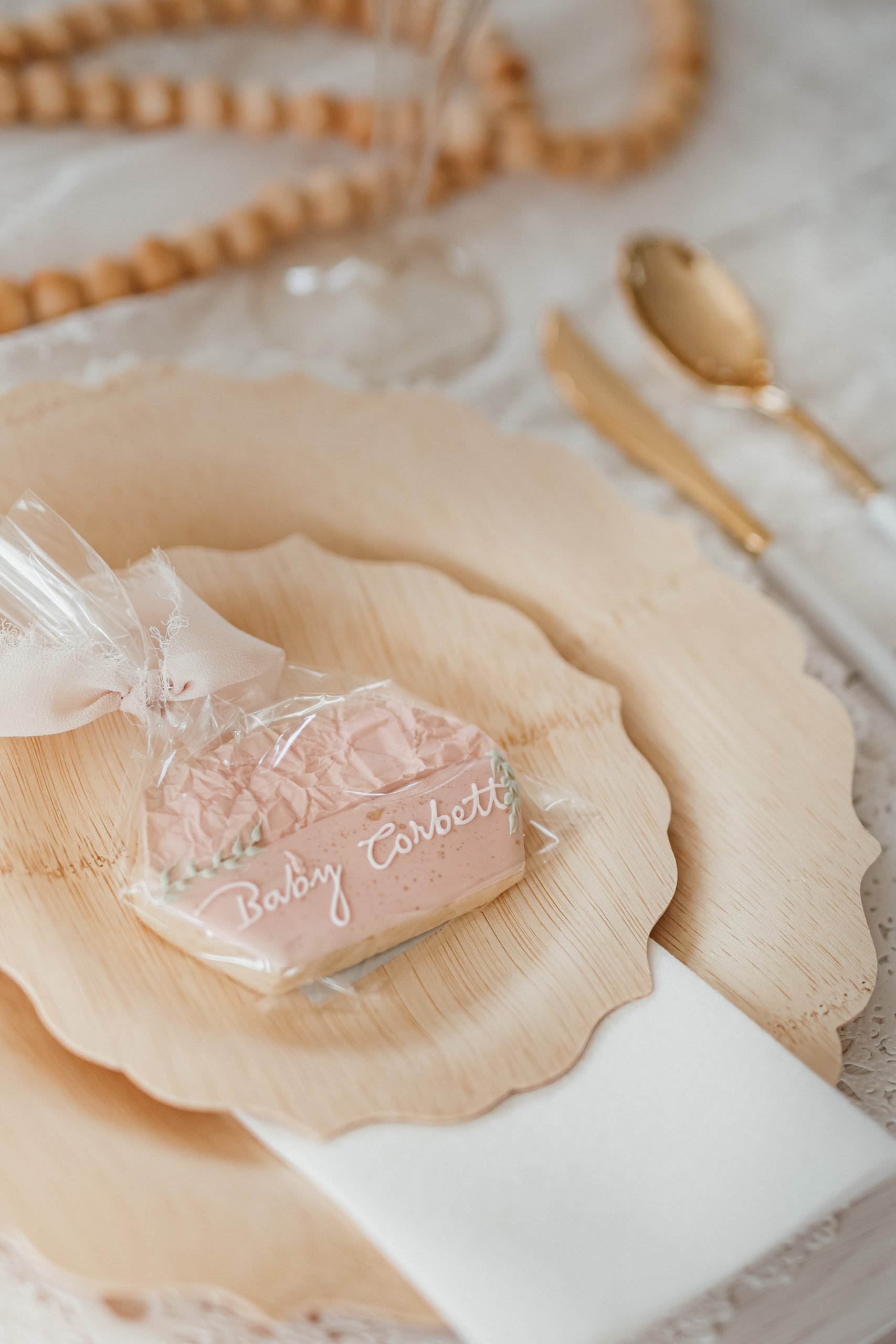 The Amazing Vendors
Jennifer Raye Photography – I've worked with Jennifer a few times. She did our fall photos which were the dreamiest boho setting and I knew this set up would be right up her alley. She stopped in before the shower to take some photos, and I especially love these close up shots of me in front of the center piece!






OUTFIT DETAILS:
If you follow me on Instagram you know I struggled with finding the perfect outfit. My first choice wasn't going to make it on time, then my second choice ended up being too small. I'm so glad I ordered this dress last minute and rushed it, however it arrived with a small ink stain right on the front. I didn't have a choice so I still wore it and the hair hid the stain. The pattern and colors of this dress were absolutely perfect and so fitting for the aesthetic.
Floral Dress– I sized up to a large since it's not maternity. It's out of stock currently, but they have lots of other dress options too! I love this site for fancier dresses.
Heels – I got these a couple of years ago and wear them so much!
Maternity Shapewear – I wear these under ALL dresses!

Other Details & Photos:
Guest Book – Instead of a traditional guest book, Chloe found this fun idea of using baby blocks and having guests write messages on there. I loved the idea and can't wait to add these the baby girls nursery.


Conor stopped by towards the end to help open gifts and he was SOO EXCITED to open his DAD diaper bag!! We all made him model it for us! I think he looks pretty excited, don't you?! 😉






We were showered with all the love and amazing gifts for baby girl! <3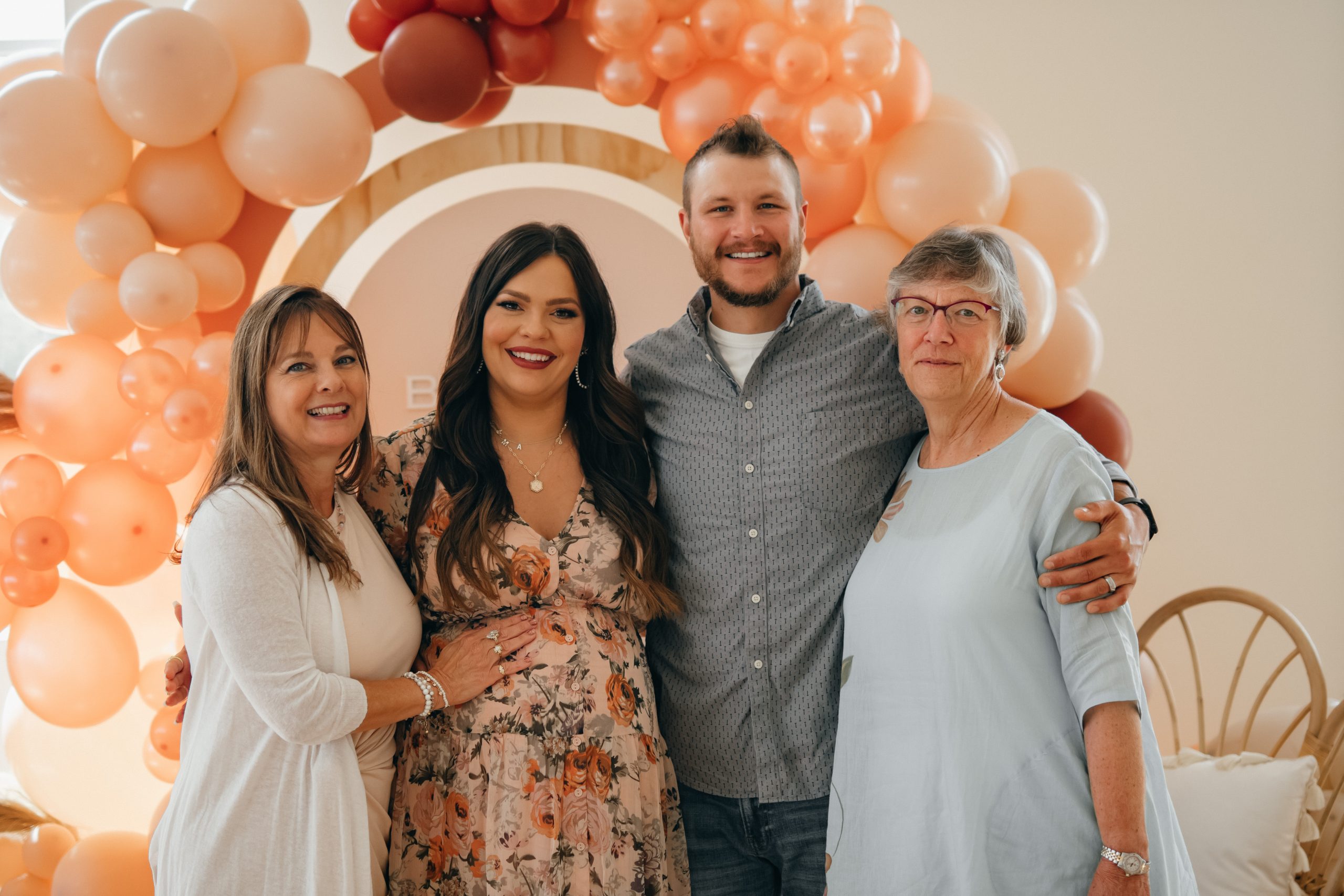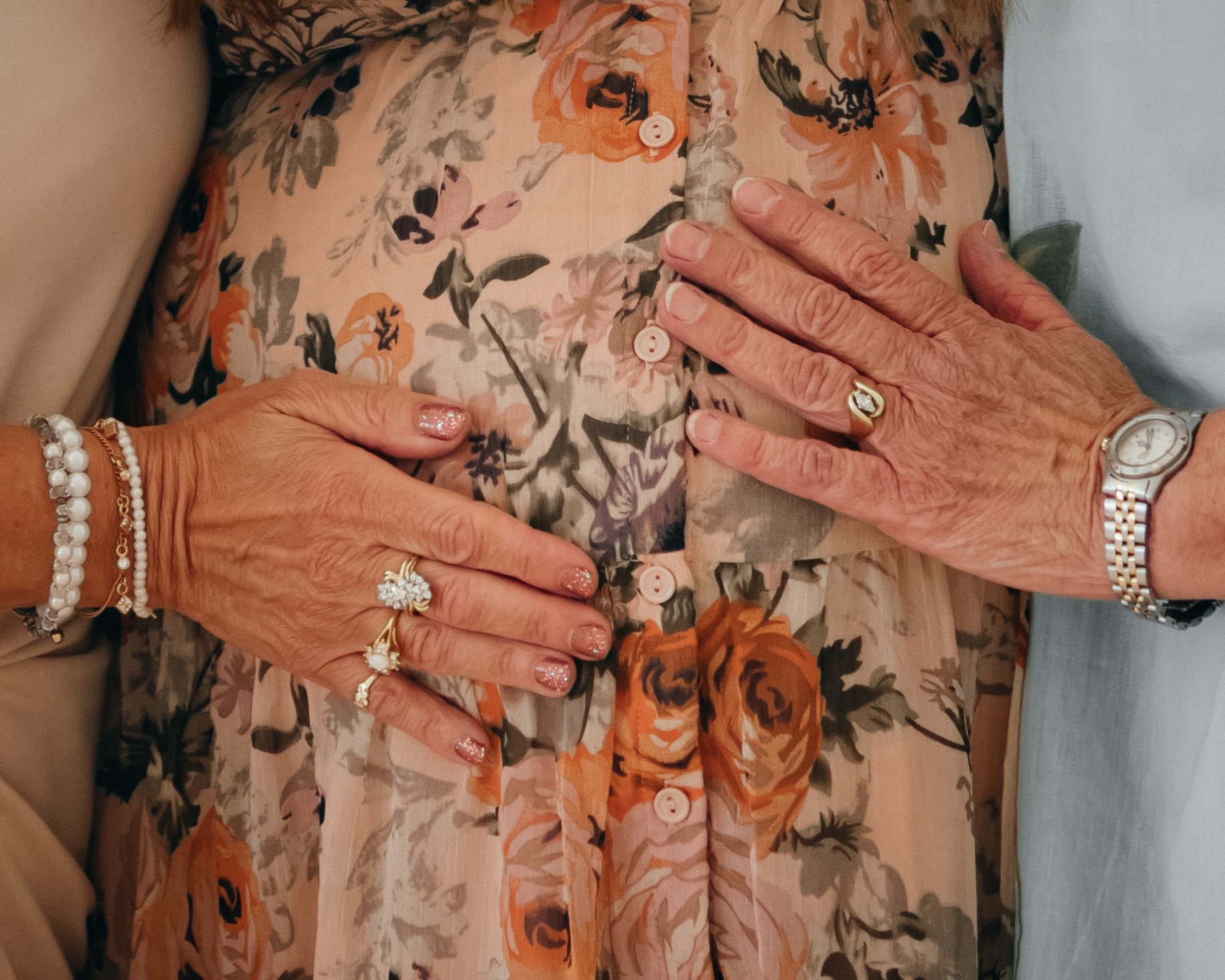 A Special Thanks
A special thanks to this amazing woman for helping me put my dreams into reality. Chloe and I met through Instagram of all places and we immediately clicked! She offered to help host this shower and her, along with the dream team of vendors made this day so special. She also ended up being the main photographer for the event, taking all of the photos of my family and friends with me! Thank you so much Chloe, I couldn't have done it without you and I'm so happy to have you in my life! XO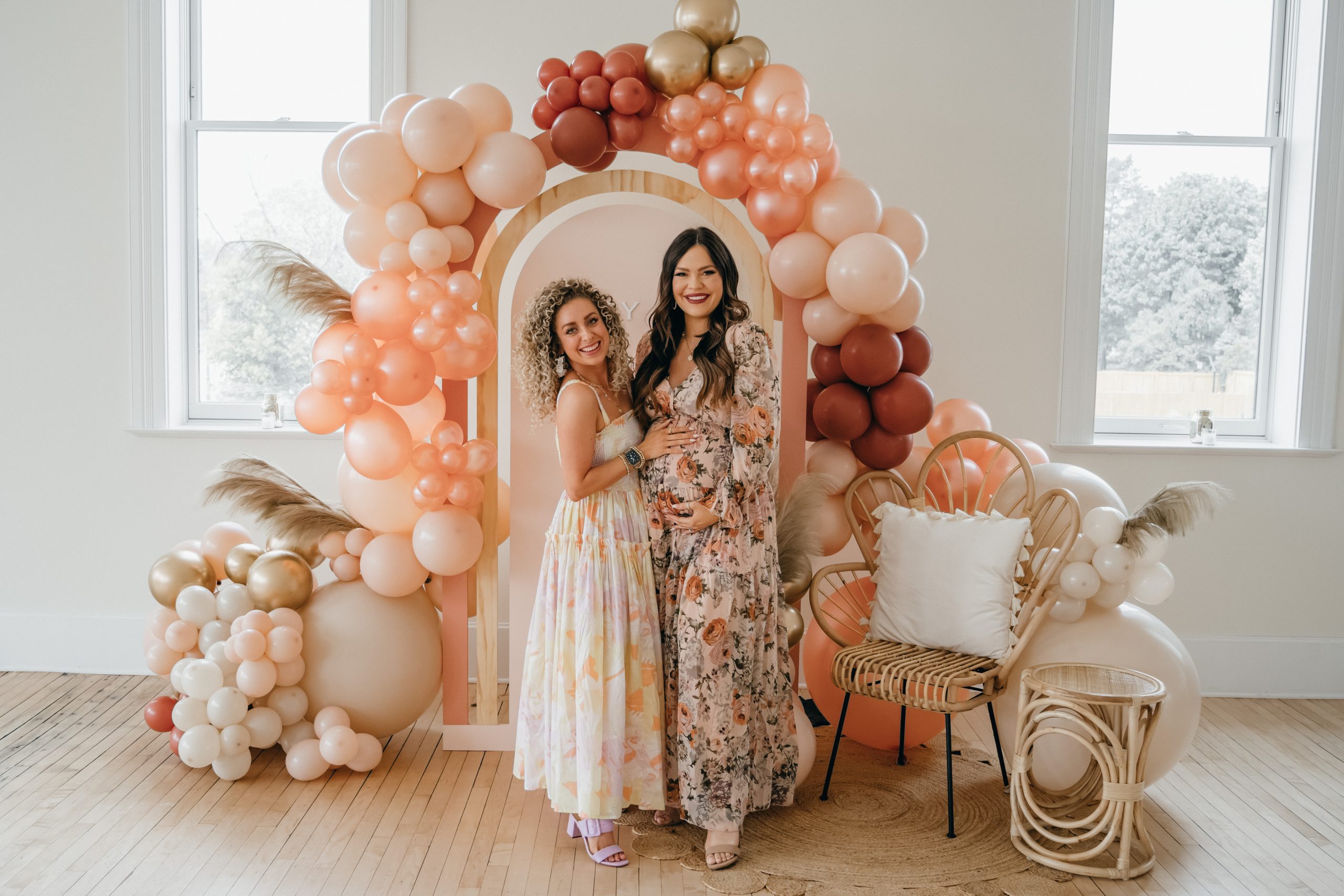 Baby girl is already so loved and we are so grateful for everyone who took part in celebrating with us! I did some vlogging before and after, so I should have that up on my YouTube channel in a couple of weeks.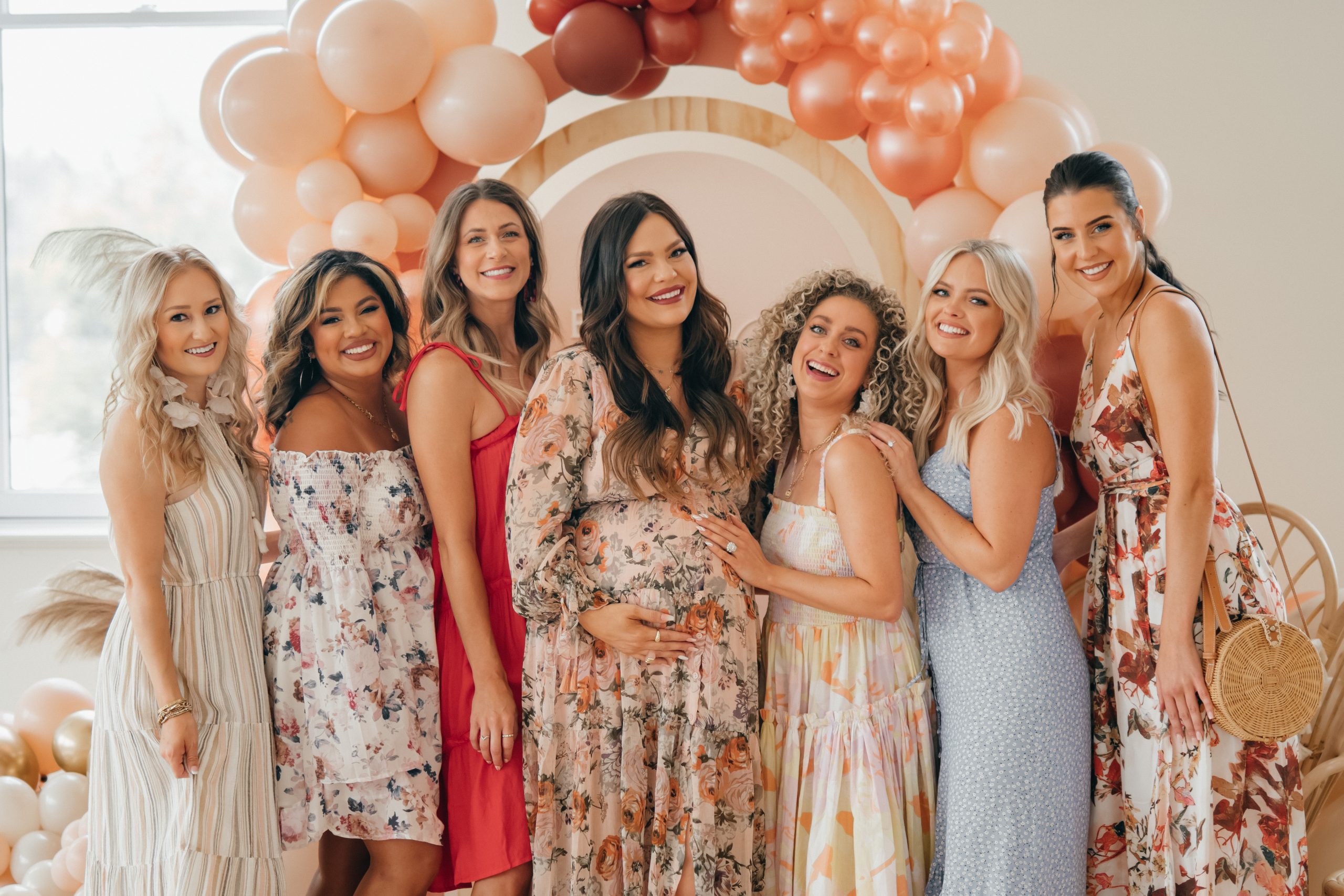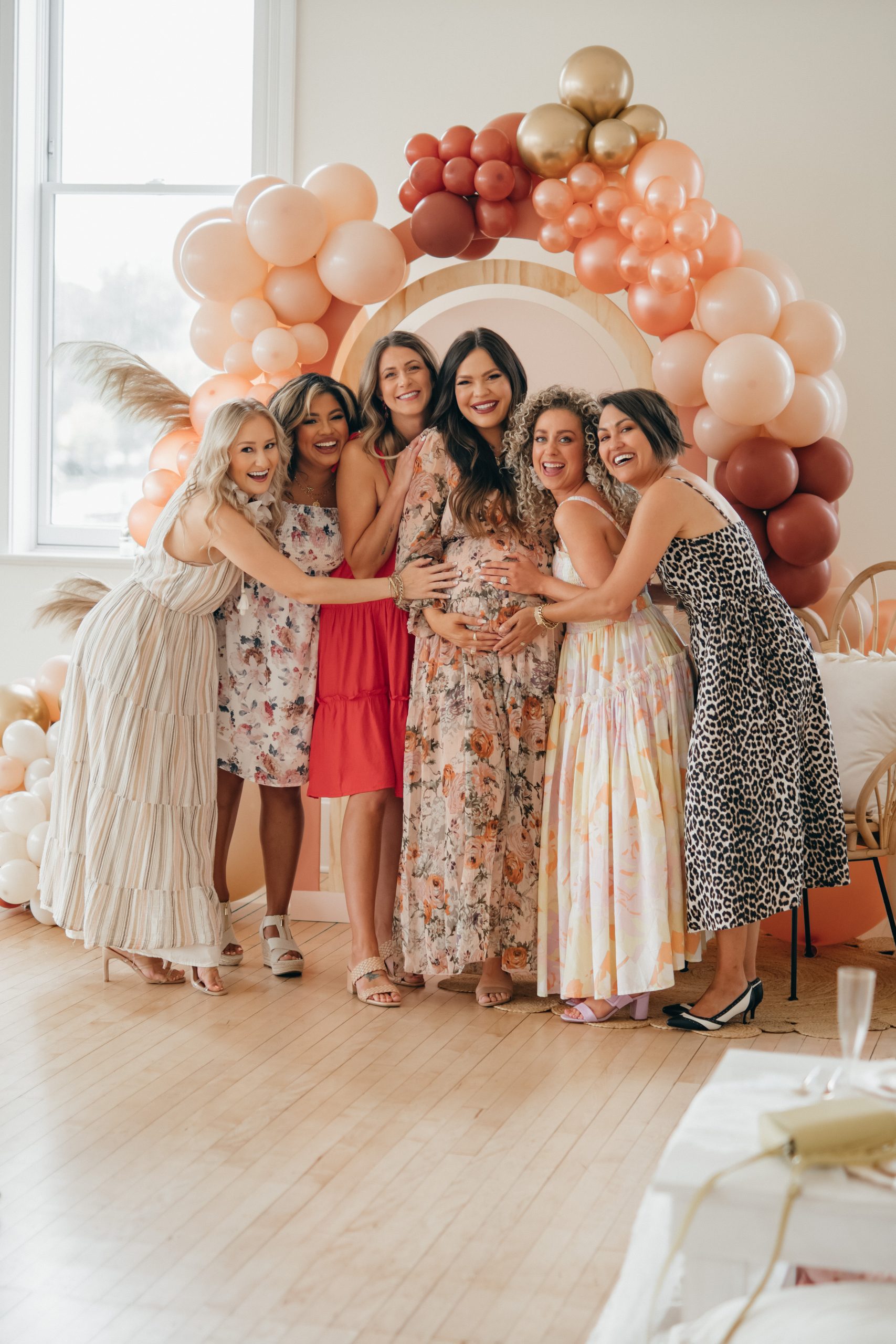 Thanks so much for reading! Pin any inspo photos throughout this post for later inspo.