I originally made a post about my gallery wall that I put in my new house when we moved in! Â I went off inspiration found online, but recently, we painted our hallway that the gallery wall was on, so I decided to add a few more items onto the wall to give it a little more character and variety!
Here is the first one I did: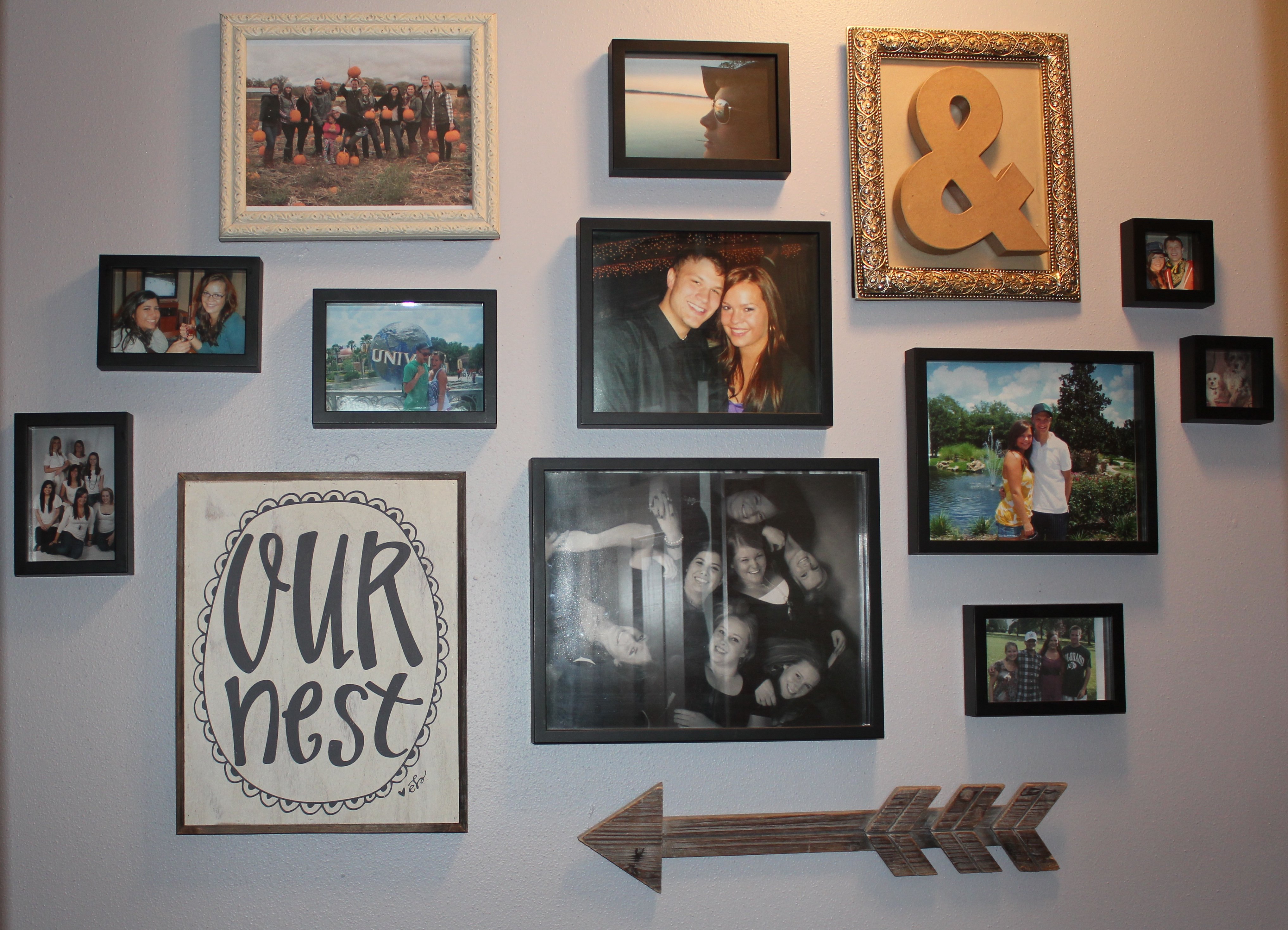 My collage frame set (all of the black frames) that I have had is from Target years ago. Â I found some old frames from my local thrift store, so I incorporated those. Â I found the "Our Nest" sign at Gordman's and the arrow is from Hobby Lobby. Â The ampersand is also from Hobby Lobby and I just put card stock paper in the frame and adhered the ampersand.
Now, here is the updated gallery wall: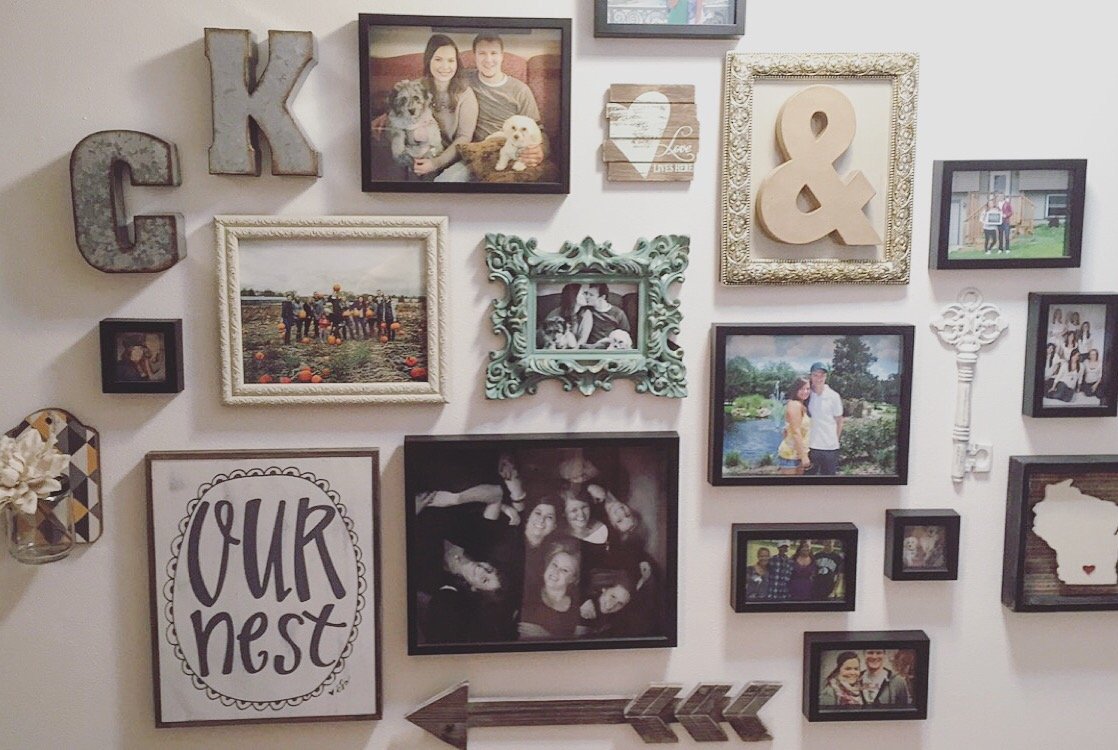 I just love the pop of color with the frame in the center and I just rearranged everything else accordingly. Â I found most of the new items at Hobby Lobby or other stores as I was shopping around and incorporated them into the new design. Â I purchased the key from Michael's a while back and have just had it lying around my house. Â I have been trying to figure out where I wanted to use it.. and I finally found the perfect spot! Â The metal initials are the perfect size and just what I was wanting for the wall! Â The Wisconsin sign was a housewarming gift for our new home from my friend Kenzie, and I am in love with it! Â Overall, I really like the new layout and decor added! Â Thanks goes out to my fiance, Conor who was so patient with me while organizing the layout and helping me hang all of the frames. Â The first time we moved things around so much and put so many nail holes into the wall. Â I think this time was much better, and a few less holes in the wall. 😉