Original post from old blog 12.4.15
I have always loved collage walls, but now that this gallery wall idea has blown up, I really wanted to try it out in my new house! Â I had a group of different sized black frames that I used in my past apartments for a collage wall, and decided to incorporate those with other pieces for the gallery wall.
I found this photo below online as inspiration…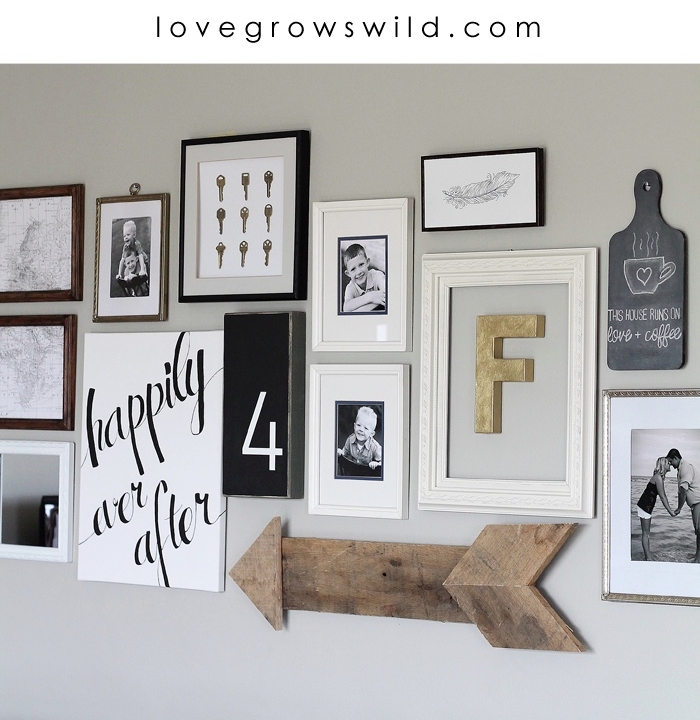 I started by laying out all of my frames on the ground to figure out how I wanted to arrange them.  I started with my original collage frame set, and then went from there.
My collage frame set that I have had is from Target years ago. Â I found some old frames from my local thrift store, so I incorporated those. Â I found the "Our Nest" sign at Gordman's and the arrow is from Hobby Lobby. Â The ampersand is also from Hobby Lobby and I just put cardstock paper in the frame and adhered the ampersand.
I wanted to do so much more, but figured this is where I would start and I can always add in the future.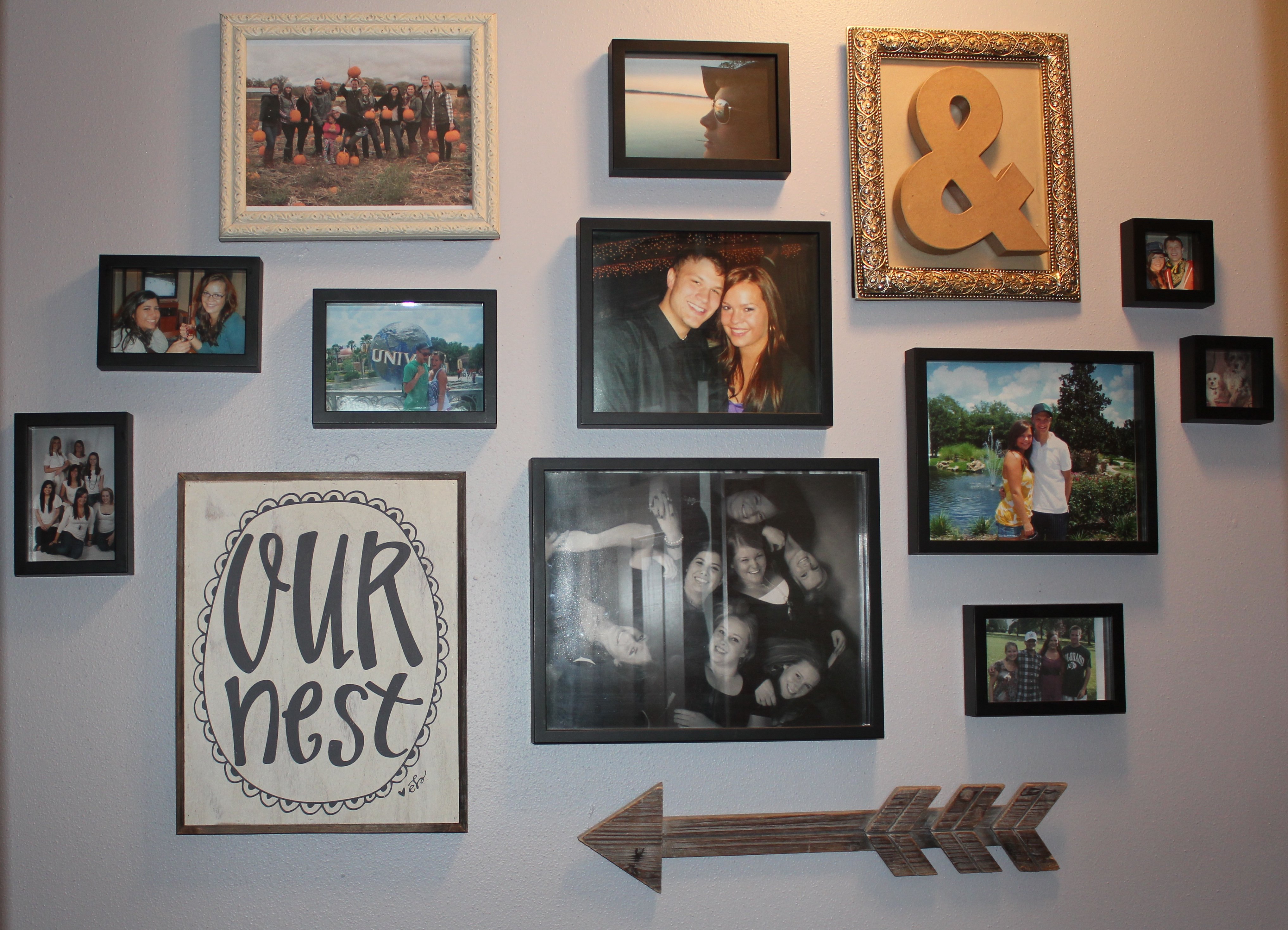 This is in my hallway to the bedrooms so it fills the space nicely!