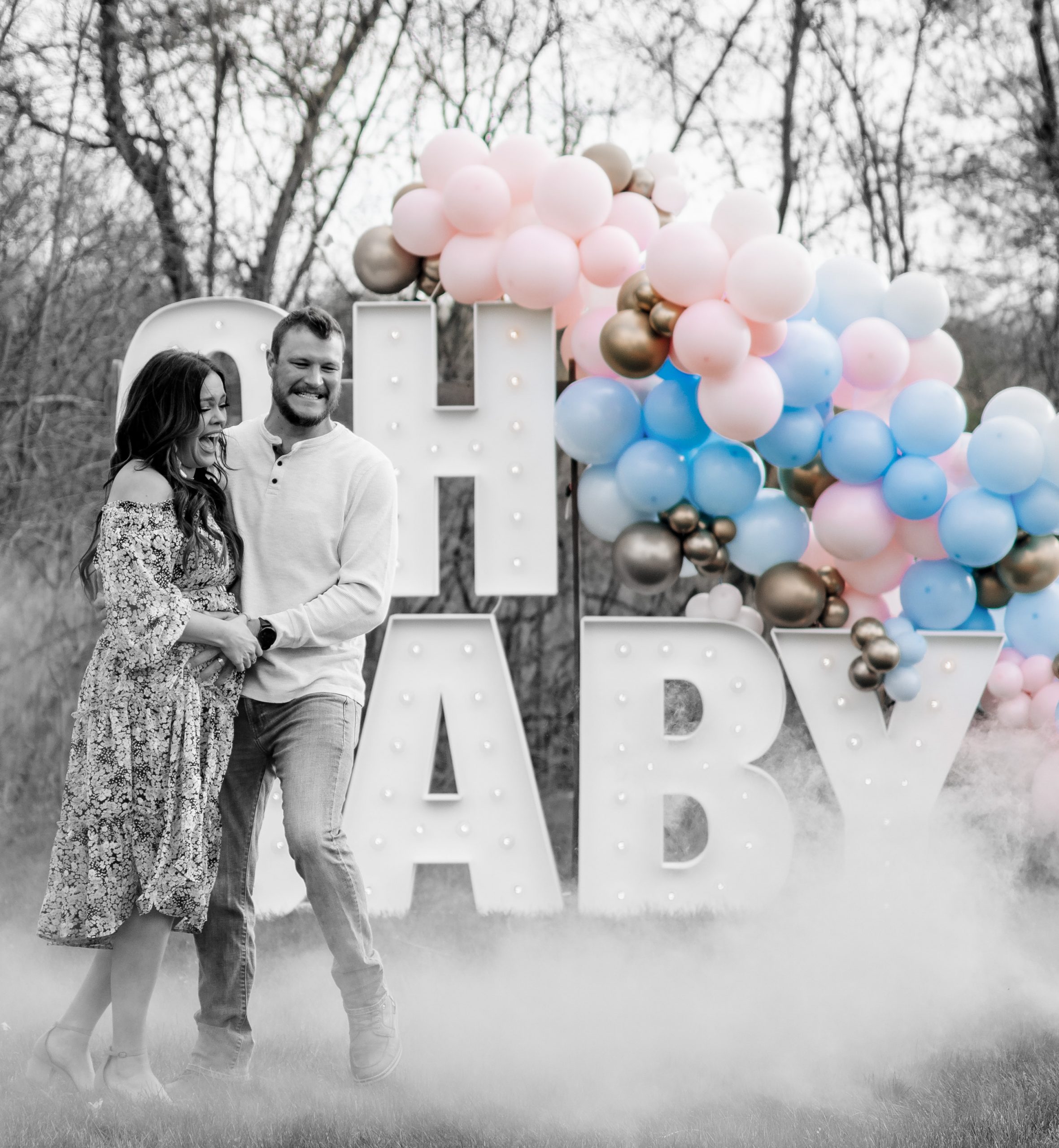 Ahh Happy Tuesday!! We had to postpone our gender reveal because baby was being stubborn and didn't want to give anything away in our 20 week anatomy scan. 😉 So we finally did it this past weekend and we are so thrilled!!
I've had this idea for a gender reveal since before I became pregnant honestly… I just thought of it one day and was like how cool would it be to do this!? Smoke bombs, black and white video, etc. and it all came together! I forgot a few things that I wanted to do, but it didn't matter. Being in the moment was perfect, and the photos captured were the best!
HUGE THANK YOU & SHOUT OUT
This gender reveal couldn't have come together without the help from a few friends who deserve to be mentioned!! My friends Chloe and Jasmine were the ones who got to learn Baby C's gender first. Chloe helped with taking photos and Jasmine helped with smoke bomb!
In addition to that, the big letters and balloons completed the whole scene! I had been looking for a local company that had the big white letter signs, but was having trouble finding one. I put out feelers on Instagram and it seemed that everyone was also looking for the same thing. That is until Cedar & Spice reached out. They are a local design & fabrication studio that makes the most amazing signs. You may see some of their more popular ones at Hilldale too! They have signs for all types of events, and even make custom signs as needed. They made these big letters especially for our gender reveal, but it sounds like they're going to be a hit based on how many people in the area have been looking for the same thing!
The letters were even better than I imagined and looked so great in our photos!!
They're currently revamping their website, so the best way to get in touch is via DM on Instagram. They can do all kinds of custom work!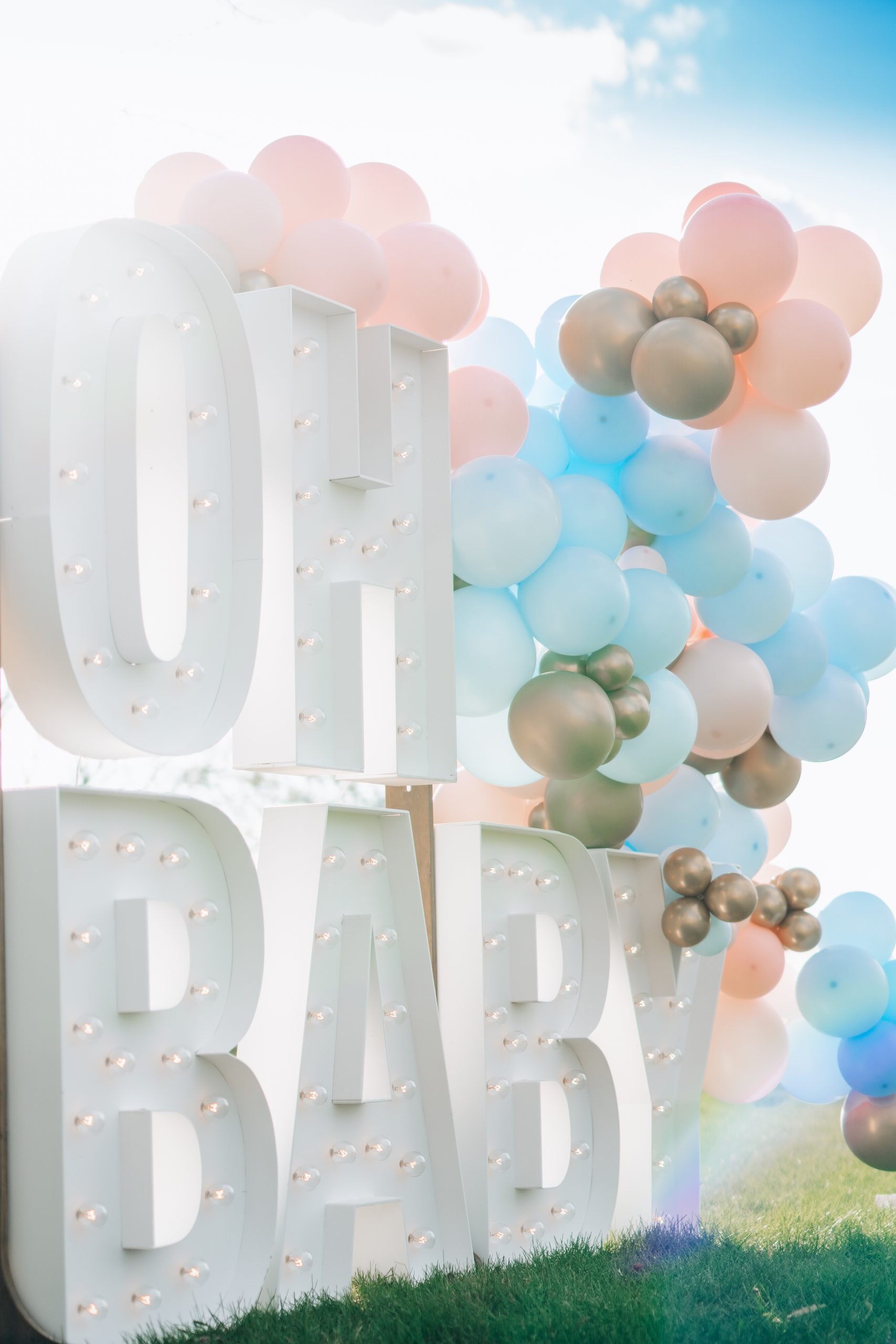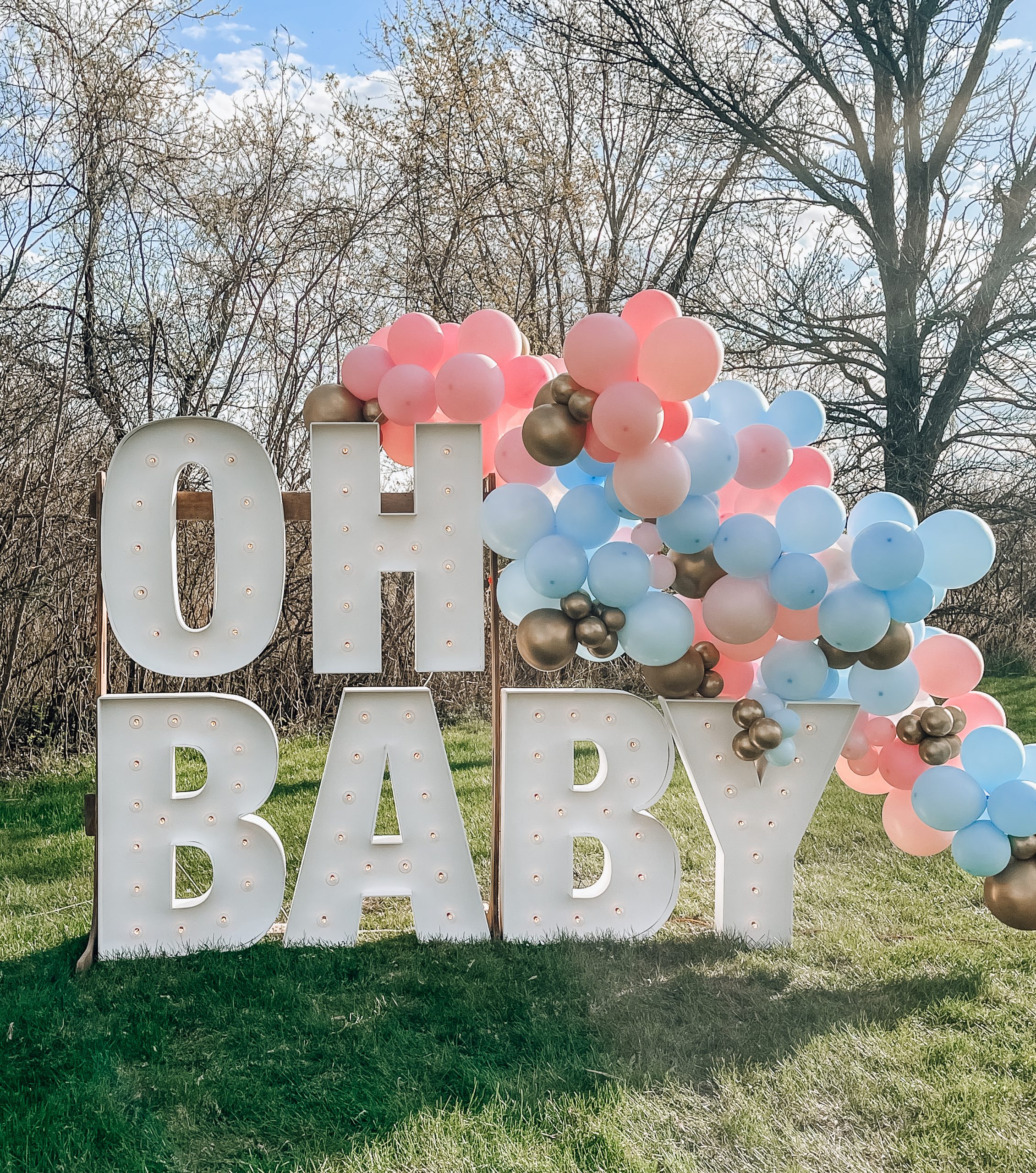 The giant letters couldn't be complete without a balloon garland and my friend Jo at Sugarsmith outdid herself!! I didn't want super bright blue and pink balloons so she chose the muted pink and blue with pops of gold and it was perfect! Sugarsmith can do balloon garlands for just about anything – from birthday parties to drive by baby showers to epic parties… the list goes on! She also does more than just balloons. The first time I met her, I tried her cotton candy cart at an event and O.M.G. it was so yummy… and also photo worthy!! Go check out her website for more photos and details.
BOY OR GIRL???!!!
Baby C is a….
Watch the video to find out, or keep scrolling!!
View this post on Instagram
BABY
C
IS
A
.
.
.
.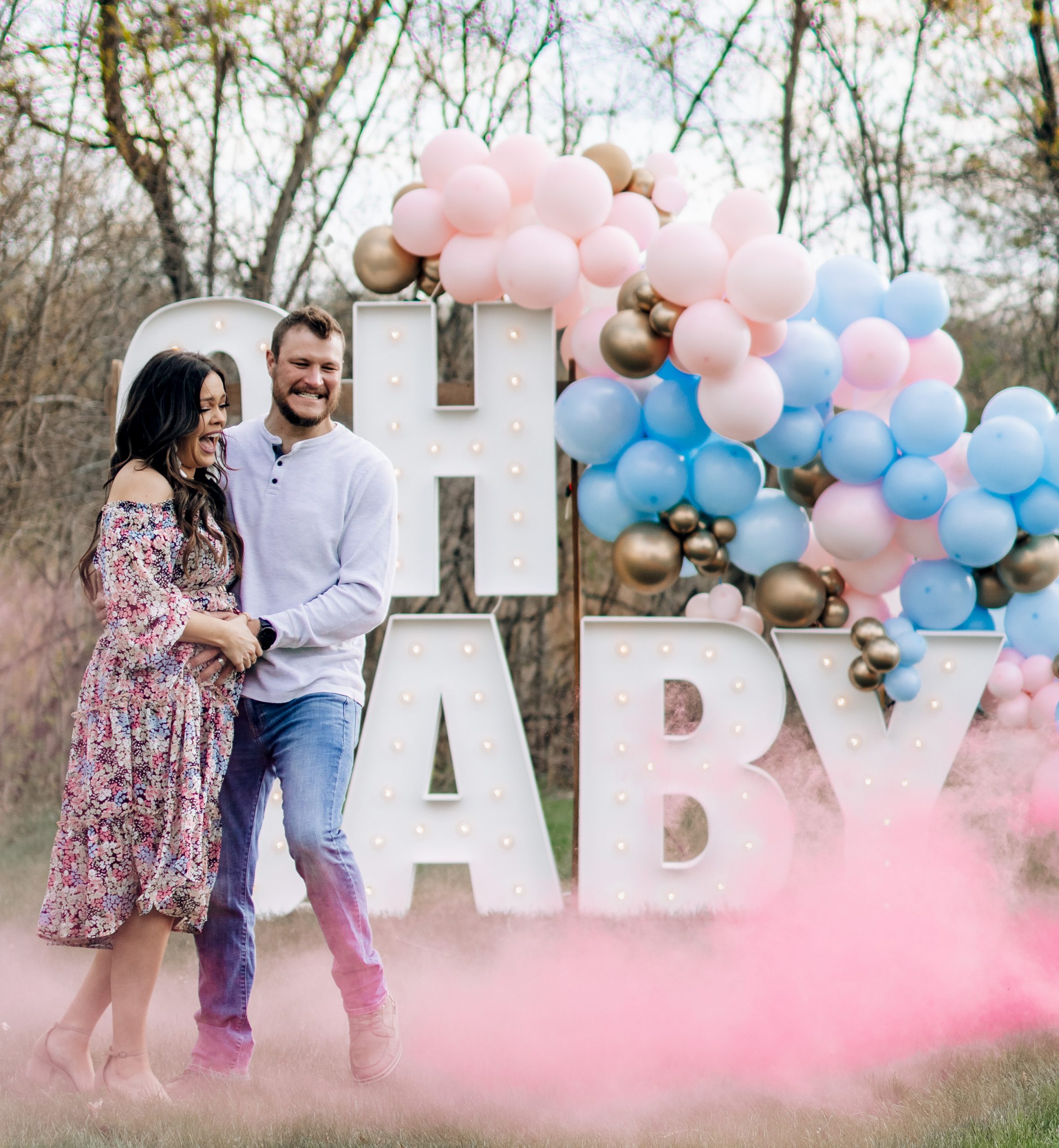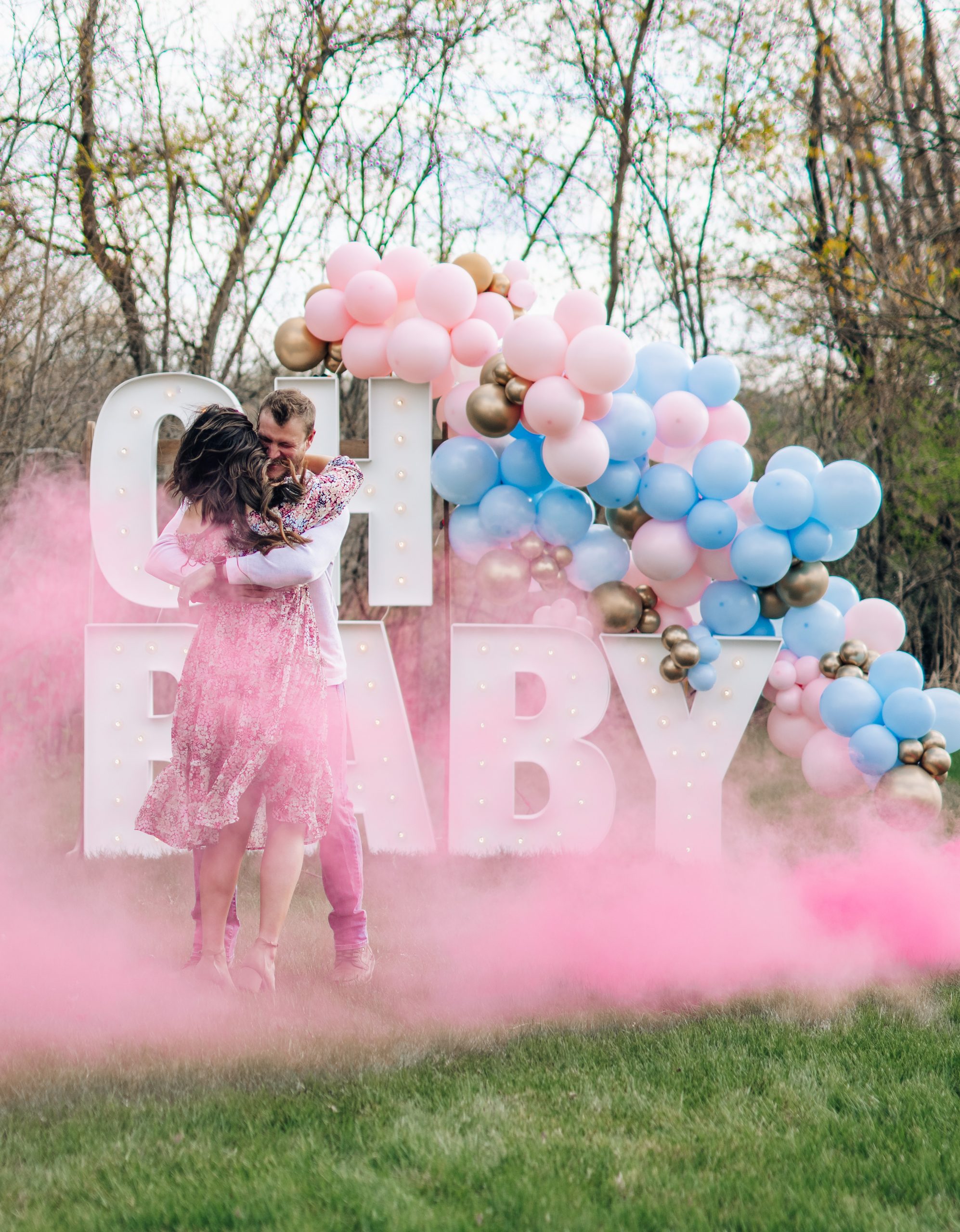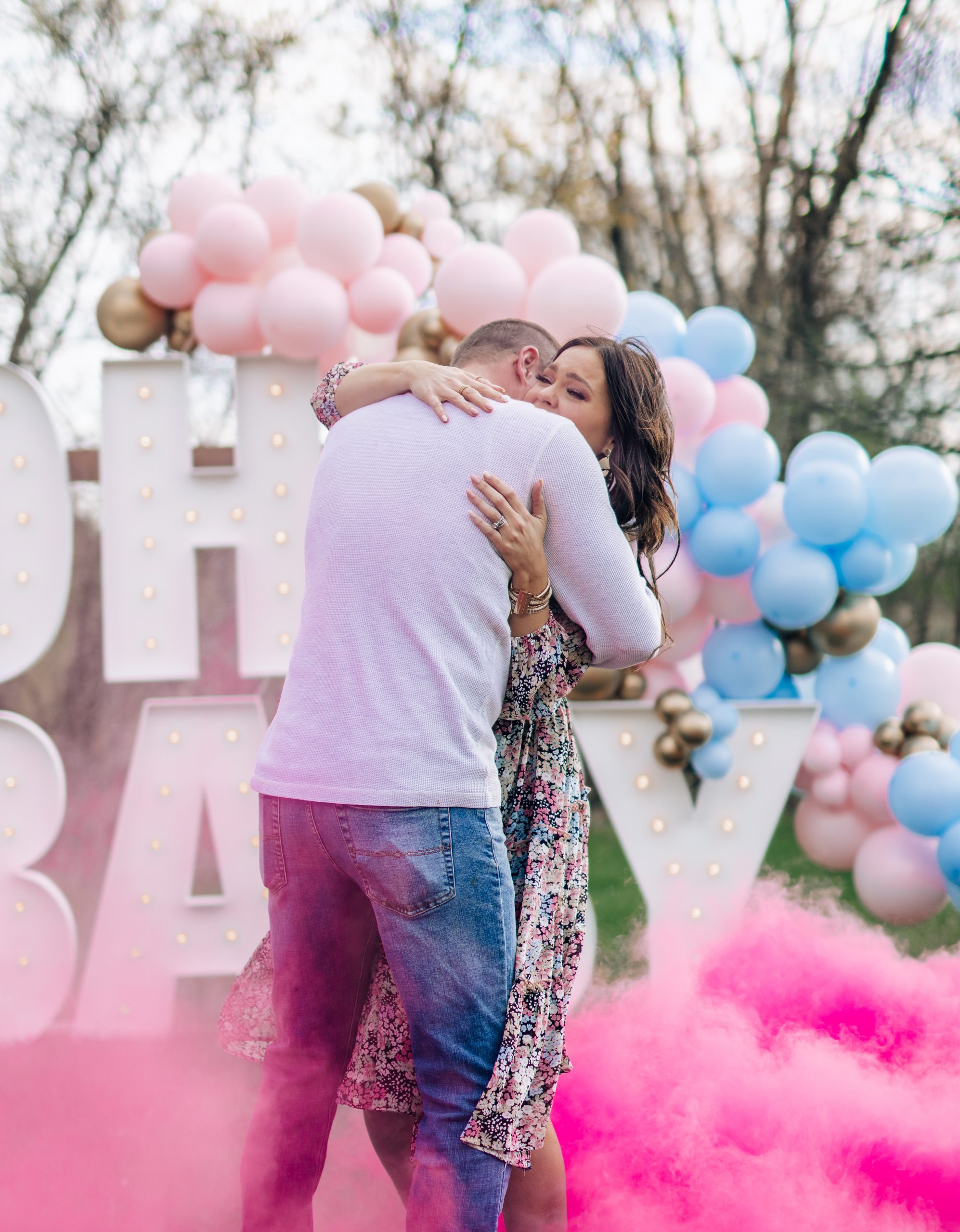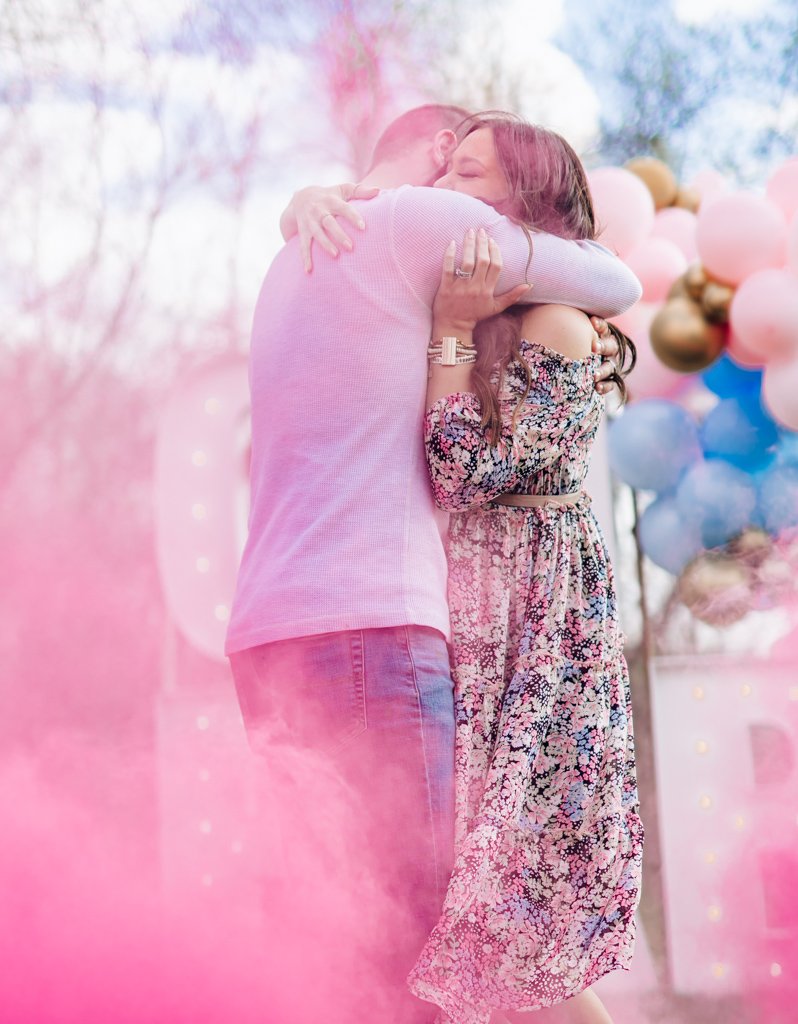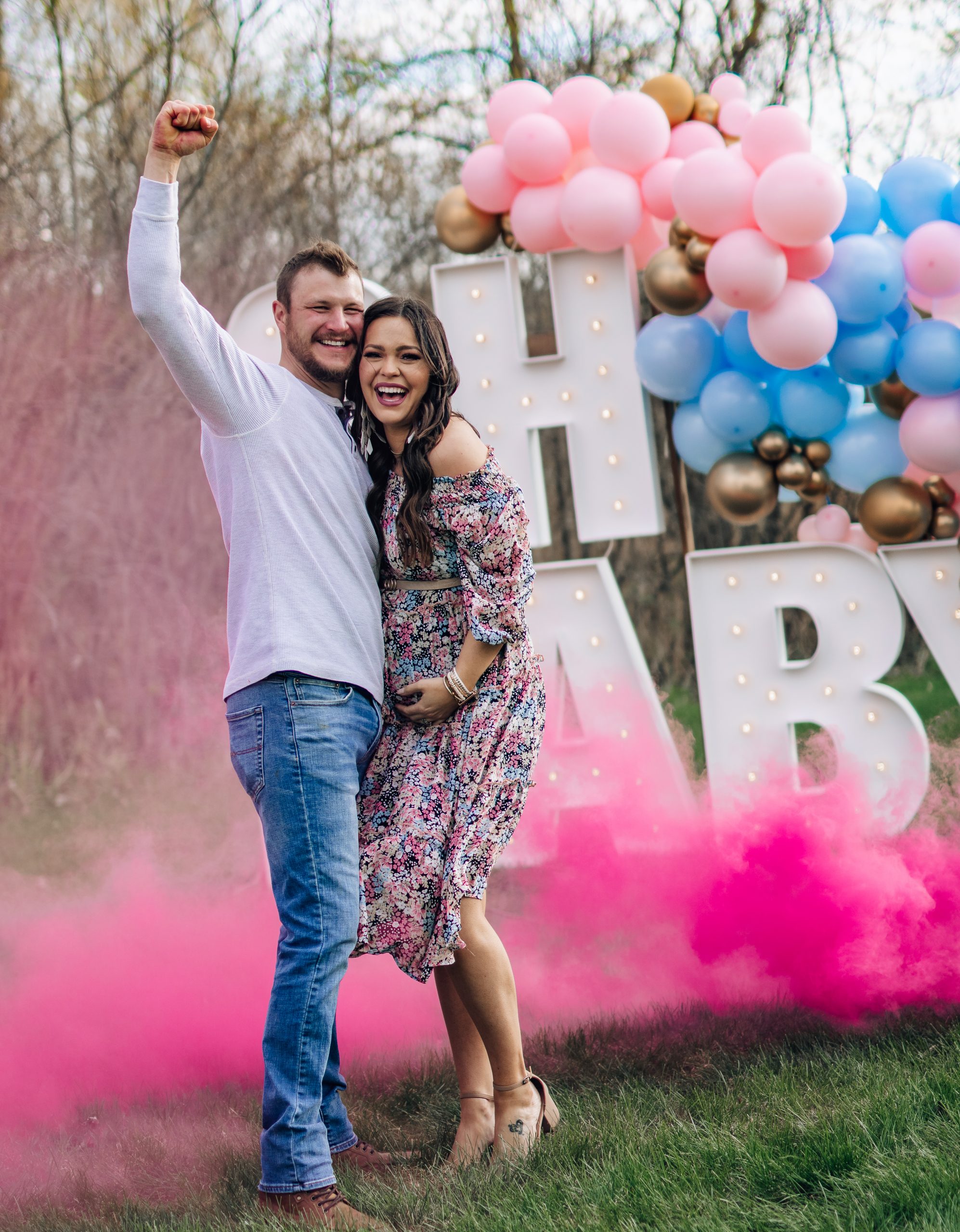 GIRL!! We are so excited to bring a sweet baby girl into this world! Conor wanted to be a girl dad first and got his wish!
Thank you so much for reading, watching and following along on this journey!
Gender Reveal Dress – use code kelsiekristine for 25% off

SAVE the photo below to Pinterest for future reference!