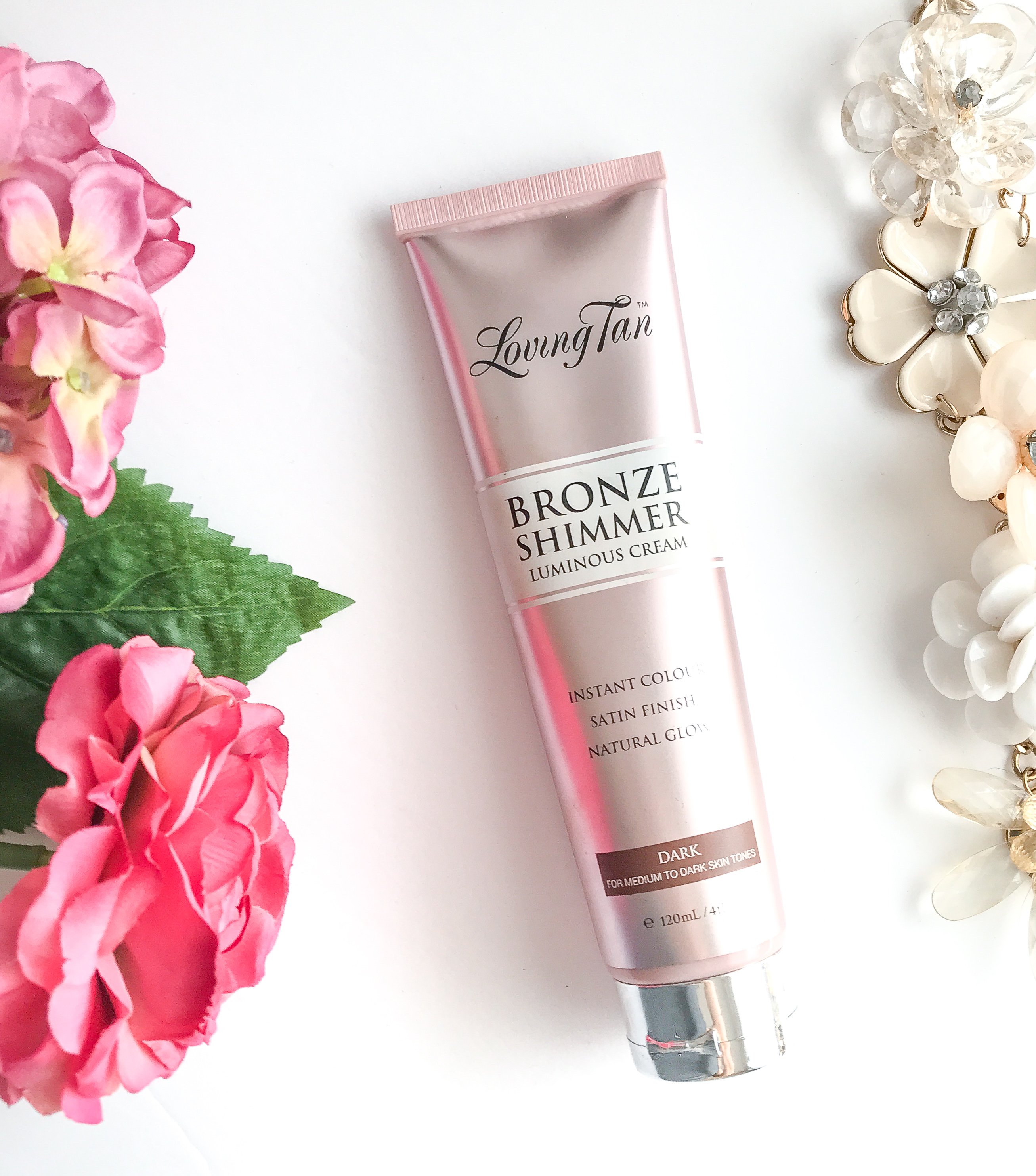 Happy Monday! I hope you all had a great weekend! Have you ever forgotten to self tan or had to wear shorts or a dress and realized that your legs are lacking sun? I've talked about my favorite self-tanner in the past on my blog, but today I wanted to share another product from the same company that I have been loving all year round, the Loving Tan Bronze Shimmer Luminous Cream.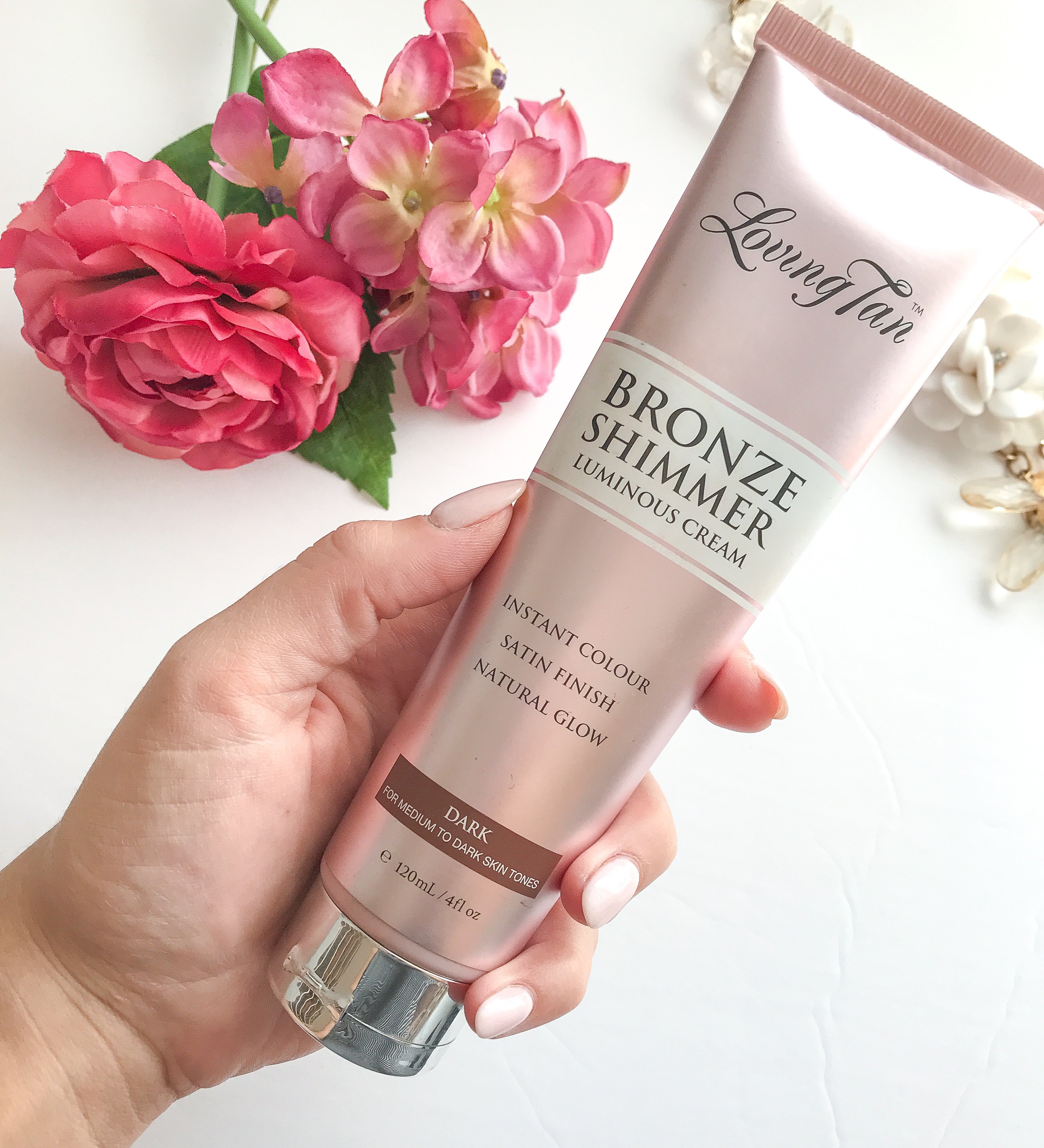 *Disclaimer: This post contains affiliate links. Some clicks/purchases may result in a small commission to keeping my blog running at no additional cost to you.*
What it is
The Loving Tan Bronze Shimmer Luminous Cream can be used all over the body and instantly illuminates, enhances and bronzes your skin! It gives you that perfect glow without having to wait for a self-tanner to develop. The best part, once you put it on, it's not going anywhere! The color is an natural, olive looking color and it's also very buildable and very quick to dry once applied. It is also free of parabens! I have the DARK shade, and it's not too dark at all. They also have a Medium and an Ultra Dark shade.
Loving Tan Bronze Shimmer Luminous Cream Review. Get that instant summer glow! @loving_tan
Click To Tweet
How to use it
Use it as a lotion and apply it with your hands or with the Loving Tan Deluxe Applicator Mitt. Apply in smaller sections since it dries so quickly. Allow 60 seconds to dry before dressing. Avoid wearing super light clothing in case of sweat or water that may hit the skin and cause the color to transfer. You can easily remove the cream with warm soapy water.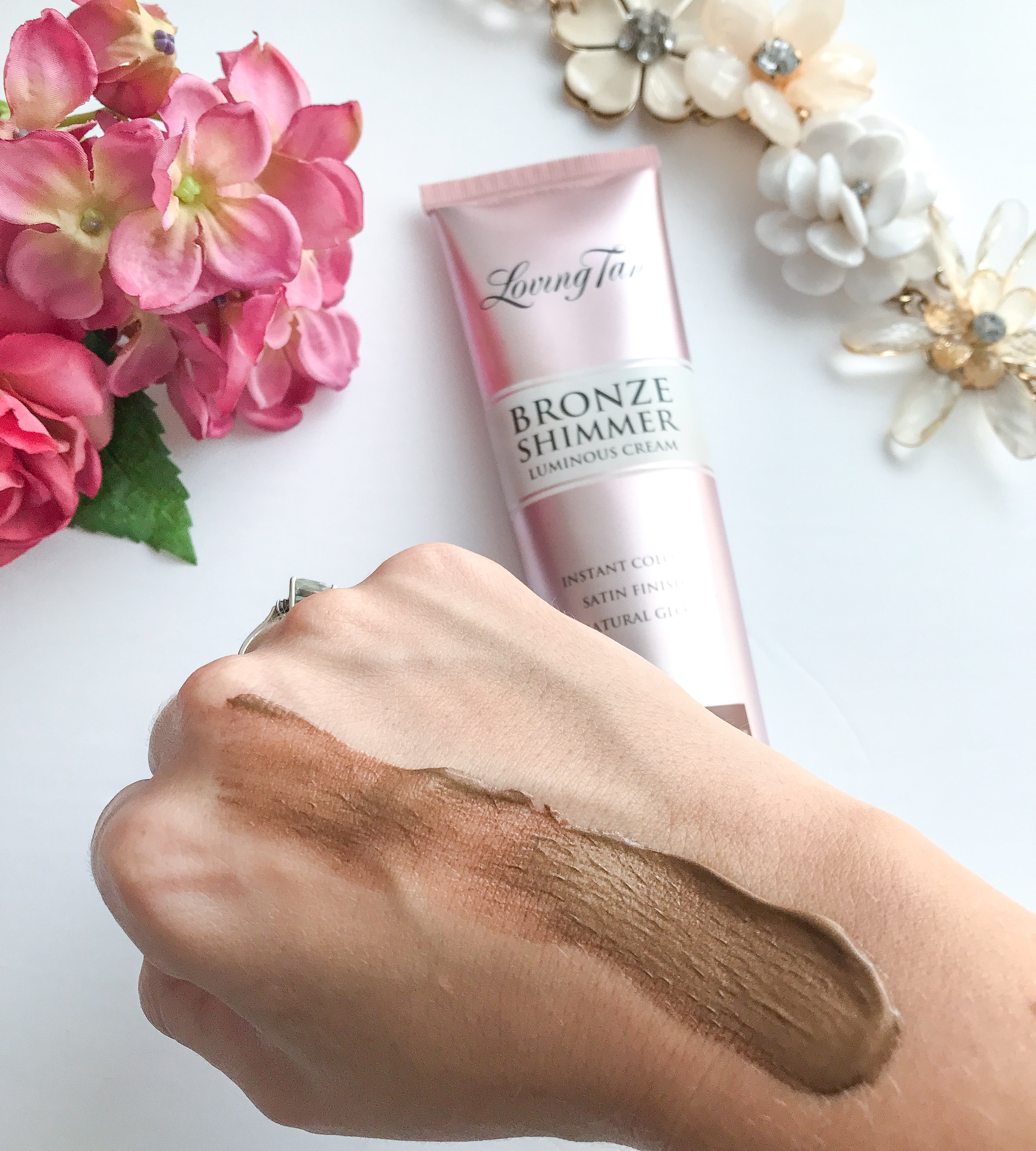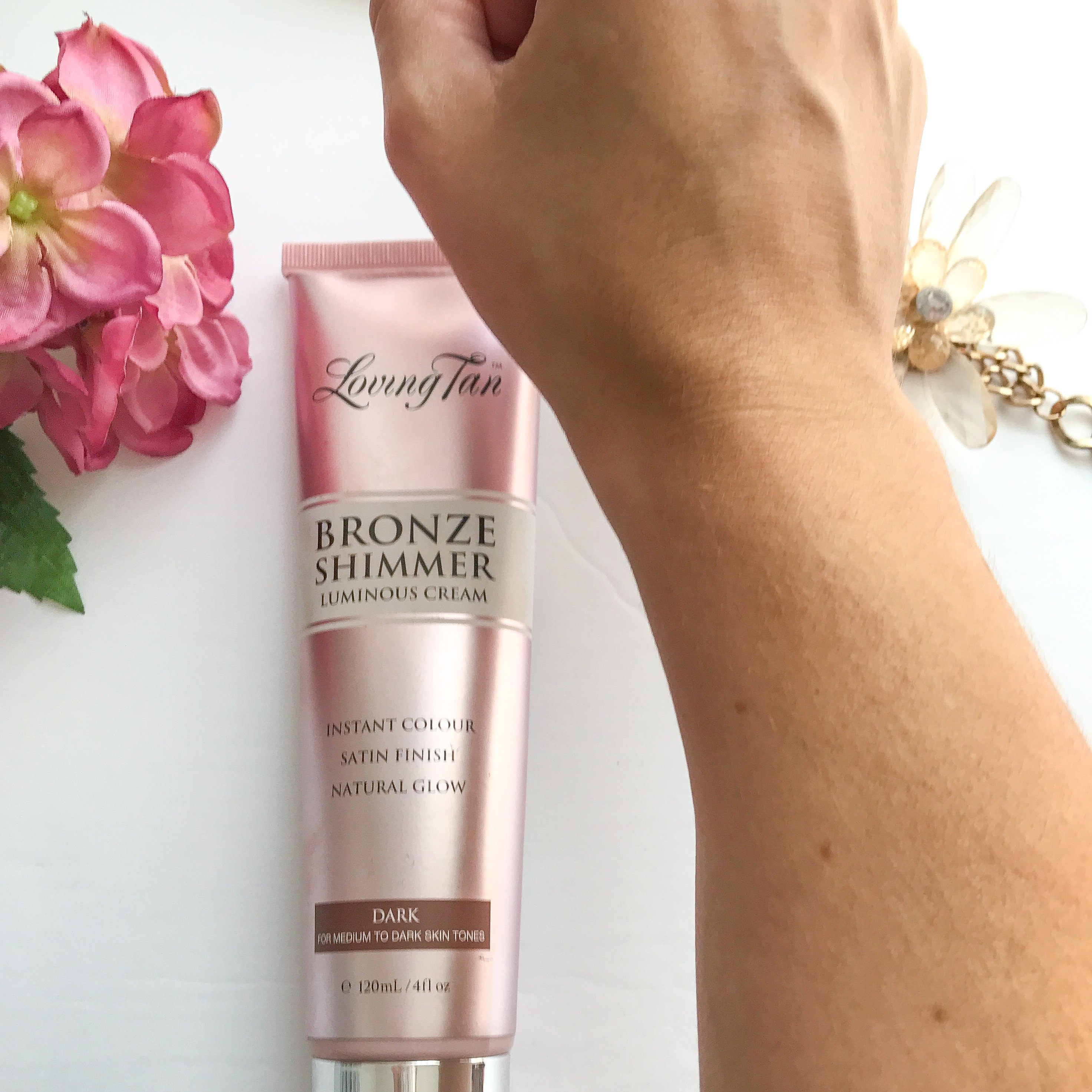 I have been using quite a few new self-tanners and just got another one recently to try out, so I'm planning on sharing my self-tanning routine soon on the blog and maybe even YouTube, so be sure you're
subscribed to the blog
and
YouTube
so you don't miss out!
Have you tried any instant bronzers that you love? I've tried some similar – like Sally Hansen and the L'Oreal Paris Sublime bronze, but I feel like the
Loving Tan Cream
gives the best color and feels the best on the skin!
*If you shop on the Loving Tan website instead of Ulta, you can get a FREE Deluxe Tanning Mitt with any mousse purchase using the code: kelsiekristine**
Thanks so much for reading!