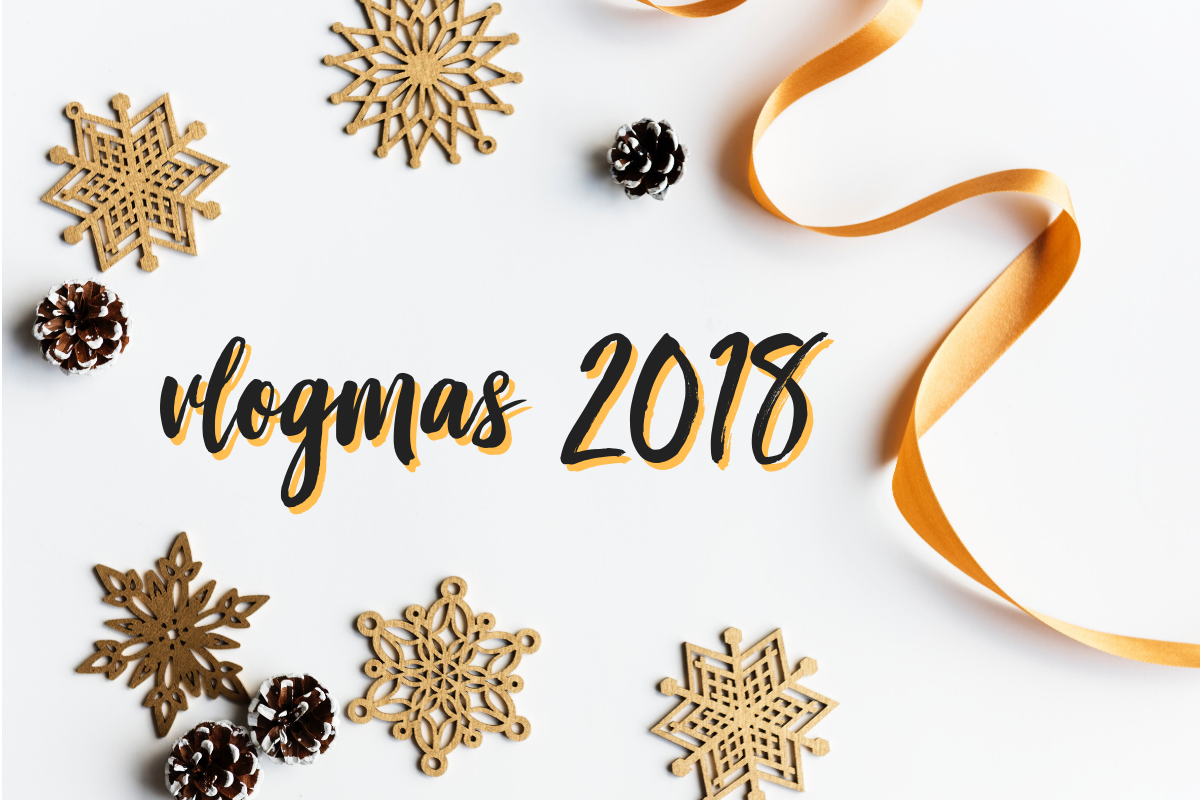 Happy Monday, as I have done in years past, I'm sharing VLOGMAS on my YouTube channel! If you don't know what VLOGMAS is, it was started by a YouTuber many years ago and has really started to take off over the past few years! VLOGMAS is filming every day from December 1st through the 25th. It can be anything from just following you around or planned out videos.
The majority of my videos are just taking you with me throughout my days. Sometimes I combine a few days into one video if I don't have a lot of content, especially during the week! You can see my whole VLOGMAS 2018 playlist HERE, or check out 2017's VLOGMAS videos HERE.
Since it's been a little over a week since VLOGMAS has begun, I am sharing all of the videos that are currently live down below! If you're not subscribed to my YouTube channel yet, what are you waiting for? Hit the alert bell too and get notified each time a new video goes live!
VLOGMAS 2018
Click the video to go to YouTube for any additional video information, like outfits or products shared in the video! Enjoy!

Day 1 – every year, we share our tree being decorated in VLOGMAS Day 1 🙂

Day 2 – just a lazy Sunday at home! Sharing my Keto coffee and some cute pups too!

Days 3-4 – Help Conor pick out some eye glasses!

Day 5 – A Target store in my area has been remodeled and I love it!!!

Day 6 – More shopping & table decor!
Day 7 – Lots of talking in the car, but I had an Ideal Image appt, and we tried out our new Echo Dot! So much fun!!
What do you think about VLOGMAS?! Do you watch anyone in particular do VLOGMAS on their channel? I love watching Alex & Michael along with Casey Holmes! Don't forget that Brianna has a second channel too that you can watch her VLOGMAS on!!
Hope you enjoyed my VLOGMAS vidoes so far!! Can't wait to share more throughout the month!
Thanks for reading & HAPPY HOLIDAYS!!
---