Now that the bye week for the Packers has come and gone, I can't wait for some Packer Football this Sunday! Â Below are some of my favorite Tailgating recipes that have always been a hit! Â #GoPackGo
The Recipes
Appetizer: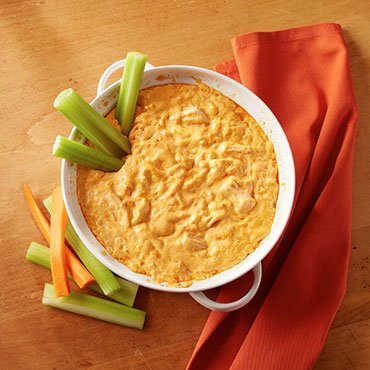 Crock Pot Buffalo Chicken Dip:
1 Package (8 oz) neufchatel (low fat)Â Cream Cheese, softened
2 10 oz. Cans of Chunk Chicken, drained
2 Cups Shredded Cheddar ( I use Mild Cheddar, but you can use sharp if you'd like)
1 Cup Ranch Dressing
1 Cup Frank's Red Hot (can use Buffalo or Original- I like Original)
Blue Cheese crumbles (optional topping)
Cube the cream cheese, and place all ingredients in the crock pot on low for 1 -2 hours, stirring occasionally and you are ready to go!  I like to serve mine with wheat thins, carrots and celery sticks.  Tortilla chips also go great with it!  This is a crowd pleaser for sure, and one of my favorite recipes!
Entree: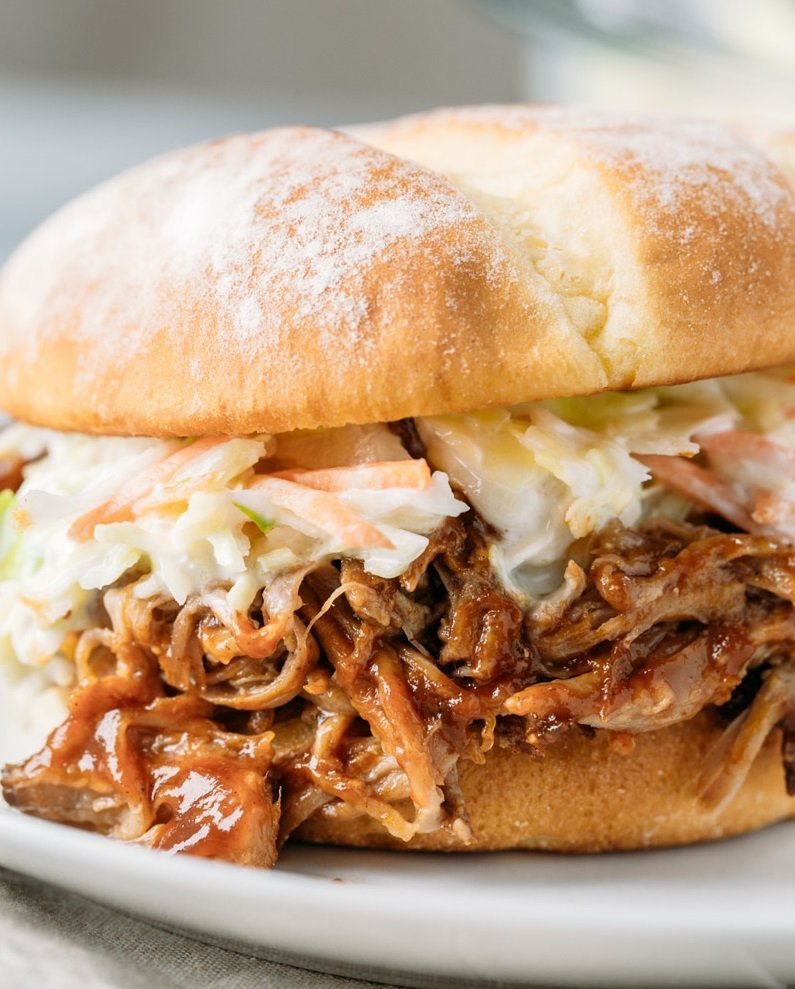 Skinny Crock Pot Pulled Pork Sandwiches:
1 (8 ounce) can tomato sauce
1 tablespoon apple cider vinegar
1 tablespoon garlic powder
2 teaspoons onion powder
1/4 cup honey
1 teaspoon ground cumin
1 teaspoon chili powder
1 teaspoon ground cinnamon
1/2 teaspoon kosher or sea salt
4 pork loin chops
1/2 yellow onion, chopped
Instructions
1)Mix together all of the ingredients in the crock pot, except the pork chops and onion. This will create the barbecue sauce.
2)Cut pork chops into 3-4 pieces to make it easier to shred once cooked. Â Add onions into crock pot first, then chops on top.
3)Cook on low setting for 4 to 6 hours or high for 2 to 3 hours, or until the internal temperature of the meat reaches at least 165 degrees. Meat should easily pull apart when done.
My favorite is to garnish with coleslaw, serve on a wheat buns and some Sweet Baby Ray's BBQ sauce as needed. Â If you're looking to add cheese to the sandwich, Gouda or provolone goes perfectly with pulled pork. One of the best recipes out there!
Desert: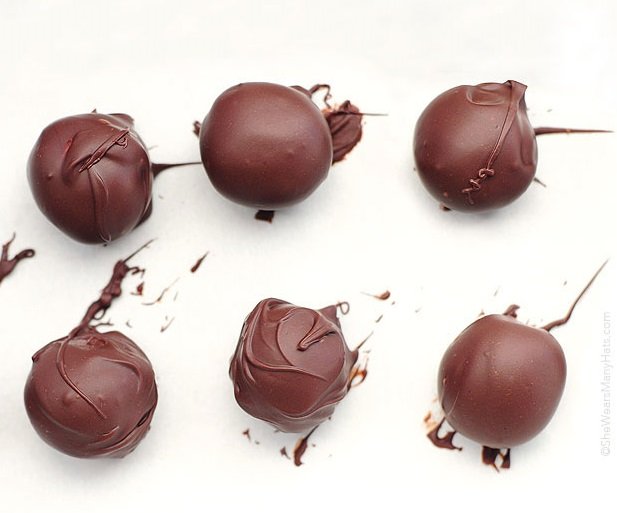 No Bake Peanut Butter Balls:
1 cup crunchy or regular peanut butter
1/4 cup margarine or butter
2 cups rice krispies cereal
1 1/2 cups semi-sweet chocolate morsels
1 cup powdered sugar
2 tablespoons vegetable shortening (optional)
Melt butter.  In large mixer bowl, combine peanut butter, margarine and sugar until thoroughly combined. Add cereal, mixing thoroughly. Portion mixture, using a rounded teaspoon. Shape into balls. Place each ball on wax paper.  Refrigerate.
Melt chocolate and shortening in small saucepan over low heat, stirring constantly. Use a spoon to dip peanut butter ball into melted chocolate, covering evenly, or you can spoon the chocolate over each peanut butter ball on the wax paper. Â Refrigerate until firm. Store in airtight container in the refrigerator.
These puppies go fast, so I always make a ton! They are a hit for sure!! 🙂
…
P.S. Don't forget the beer! The best part of tailgating are the drinks 😉
Let me know if you try any of these recipes and what your thoughts are! Â I'd love to hear from you! Â Have a great weekend and Go Pack Go!