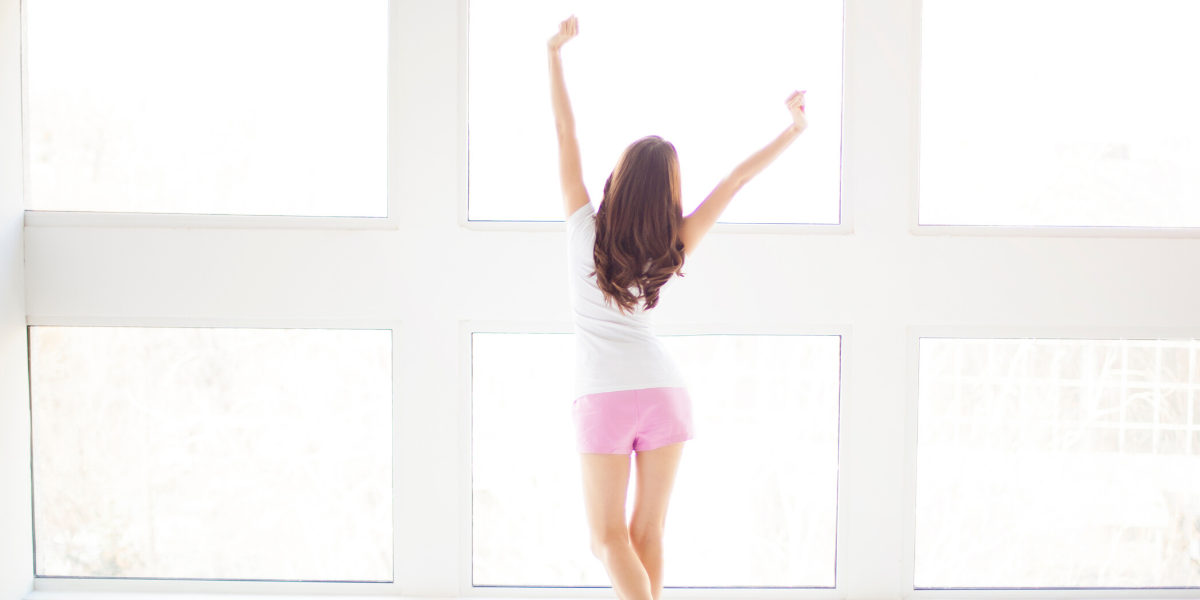 Waking up in the mornings during a pandemic is much harder than it was before. I have found myself struggling to get out of bed somedays, but have been working on getting back to my early mornings like pre-covid times.
I shared a post at the beginning of quarantine that talked about how to stay sane while working from home, which included making sure to get up and get ready for the day. Along with that, I wanted to share a quick post on 5 things that help you look refreshed in the morning. Things you can add to your morning (and night before) routine, whether you're heading to the office or working from home.
5 things to help you look & feel refreshed in the morning
Other than the obvious, enough sleep and coffee, below are 5 things you can do to help you look refreshed and awake in the morning!
STRETCH – Studies say that when you first wake up, if you take the time to stretch your whole body, it sets you up for the rest of the day. Your mood is improved and it helps any tension and aches from the night before. It also gets your blood moving. Check out this post for some good stretch ideas. I used to do stretches at night in bed and want to get back to doing that. Here is the video I used to follow while preparing to go to sleep.
DRINK WATER – Drink lots of water the night before & drink a glass of water when you wake. I like to have a cold glass of lemon water when I wake up and usually walk around the house with an insulated tumbler to keep the water cold. One other thing to keep in mind is to try to avoid salty foods before bed. They can cause puffiness the next morning.
DE-PUFF – Use an ice roller or jade roller and gua sha tool to de-puff your face. It gets the lymphatic system going and helps drain the puffiness.
Use a GOOD EYE CREAM – anything de-puffing, cooling, or that helps with under eye bags works! I like to use my TULA Rose Glow & Get it Eye Balm or the Cooling & Brightening Eye Balm. Dr. Brandt needles no more also helps, but you can put this on over the eye balm!!
Side note: Get 15% off on TULA's website with the code ITSMEKELSIE.
MOVE – Get your blood flowing. Hit the gym (if you can), do an at home workout, walk the dogs, etc. I like to take my dogs on a walk in the mornings before it gets too hot.

What are some things that help you feel refreshed and awake in the morning?