Happy Tuesday friends!! It's been a while since I've shared a fashion blog post so I figured it's about time! I've been LIVING in graphic tees this year, especially fun oversized graphic tees! Not just a regular tee, think… wearing your mans shirt to bed kinda tee! 😉 Nice and oversized! There are so many ways you can style them, so I wanted to share 3 options with you for today's post.
3 Ways to Style Oversized Graphic Tees
1. Casual & Simple
Style 1 is to keep it super simple! Oversized tee and biker shorts! This reminds me of my mom and what she would wear around the house in the 90's! haha I love these biker shorts because they can be worn with workout attire or with a casual tee. They have pockets so they're great for your phone too. I love walking the dogs with them so I can have my phone on me just in case. I love a comfy pair of slides with it too! Simple, yet cute! For this one, I also styled it with a belted bag. This is the only one I have right now that's close to matching with this look, but a simple black belted bag would also look so great!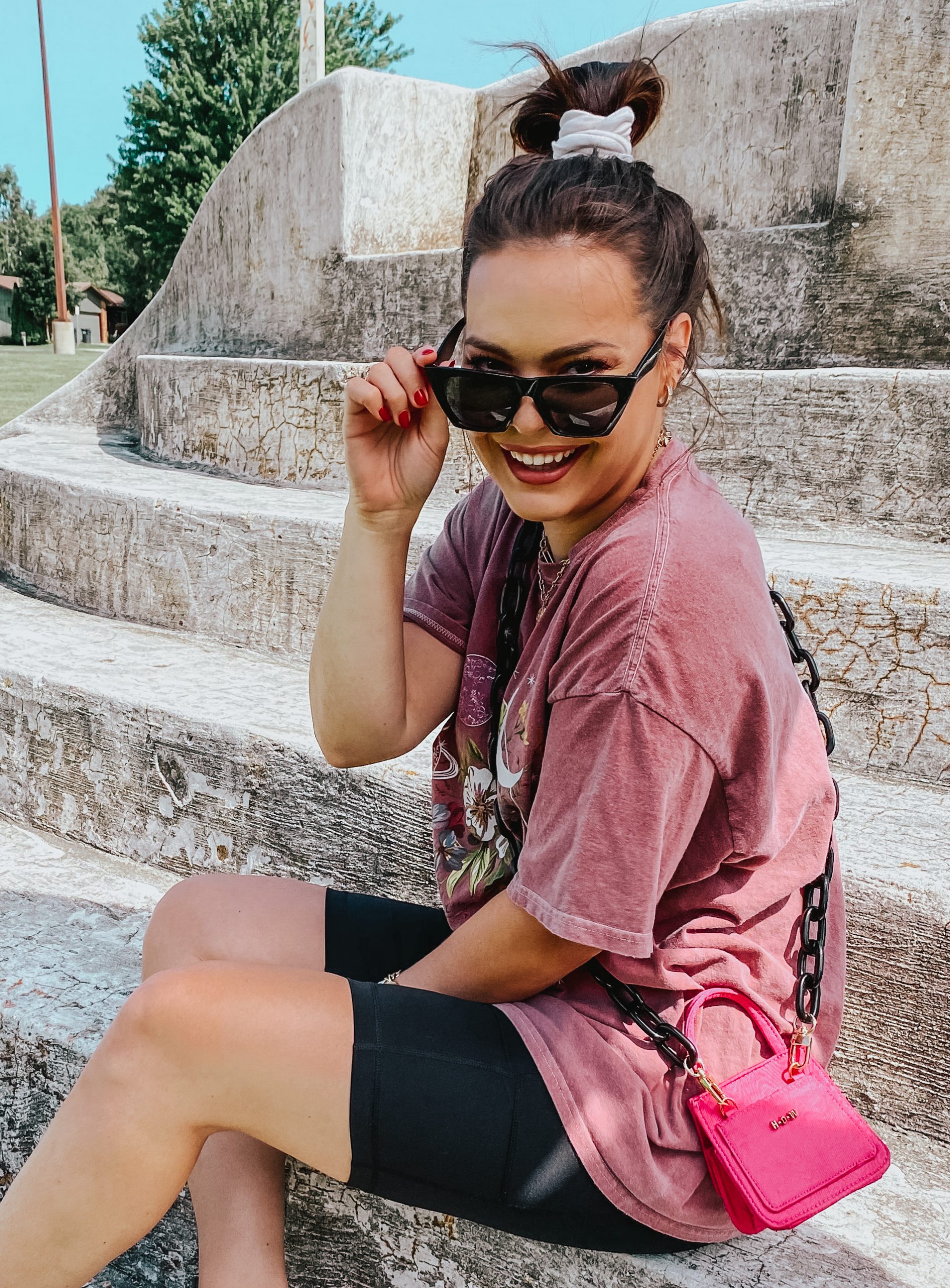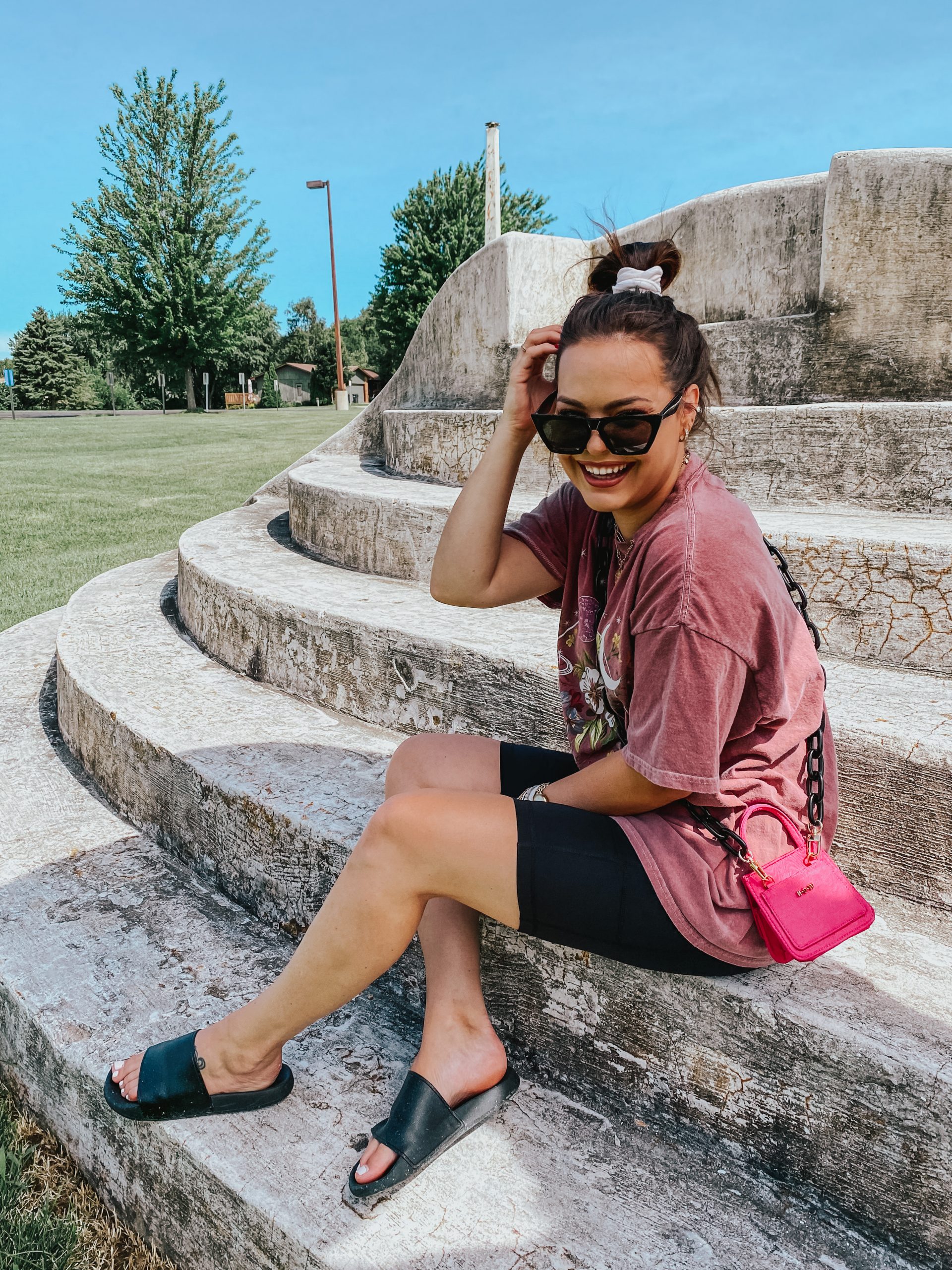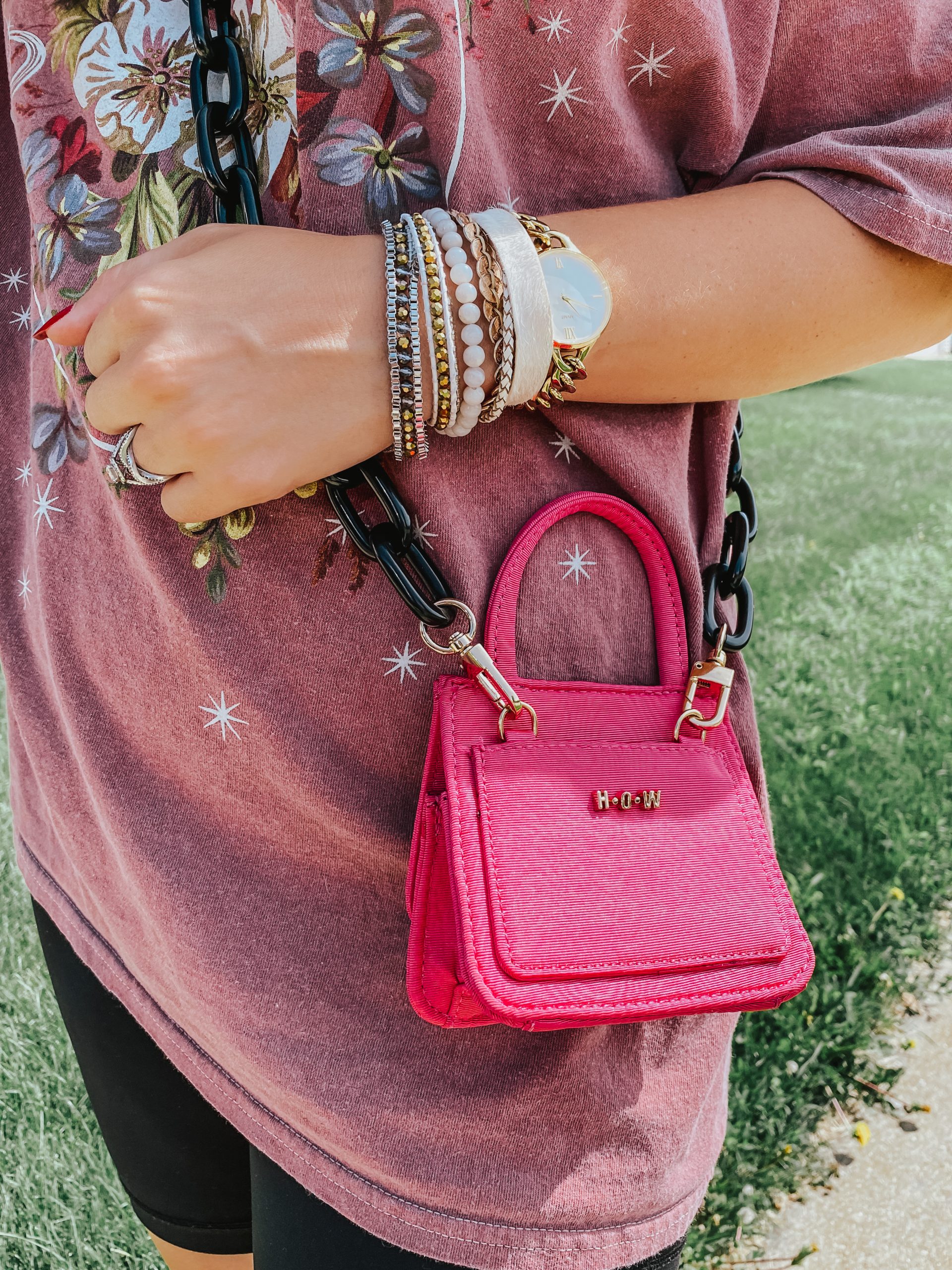 Shirt | Biker Shorts | Slides | Sunglasses | Belted Bag Alternative
2. Edgy Casual: Add a Denim Jacket
Style 2 is just like option 1 but with a denim jacket, white sneakers, and a fun backpack. Tie the jacket around your waist or throw it over your shoulder. I love a good oversized jacket with this look too!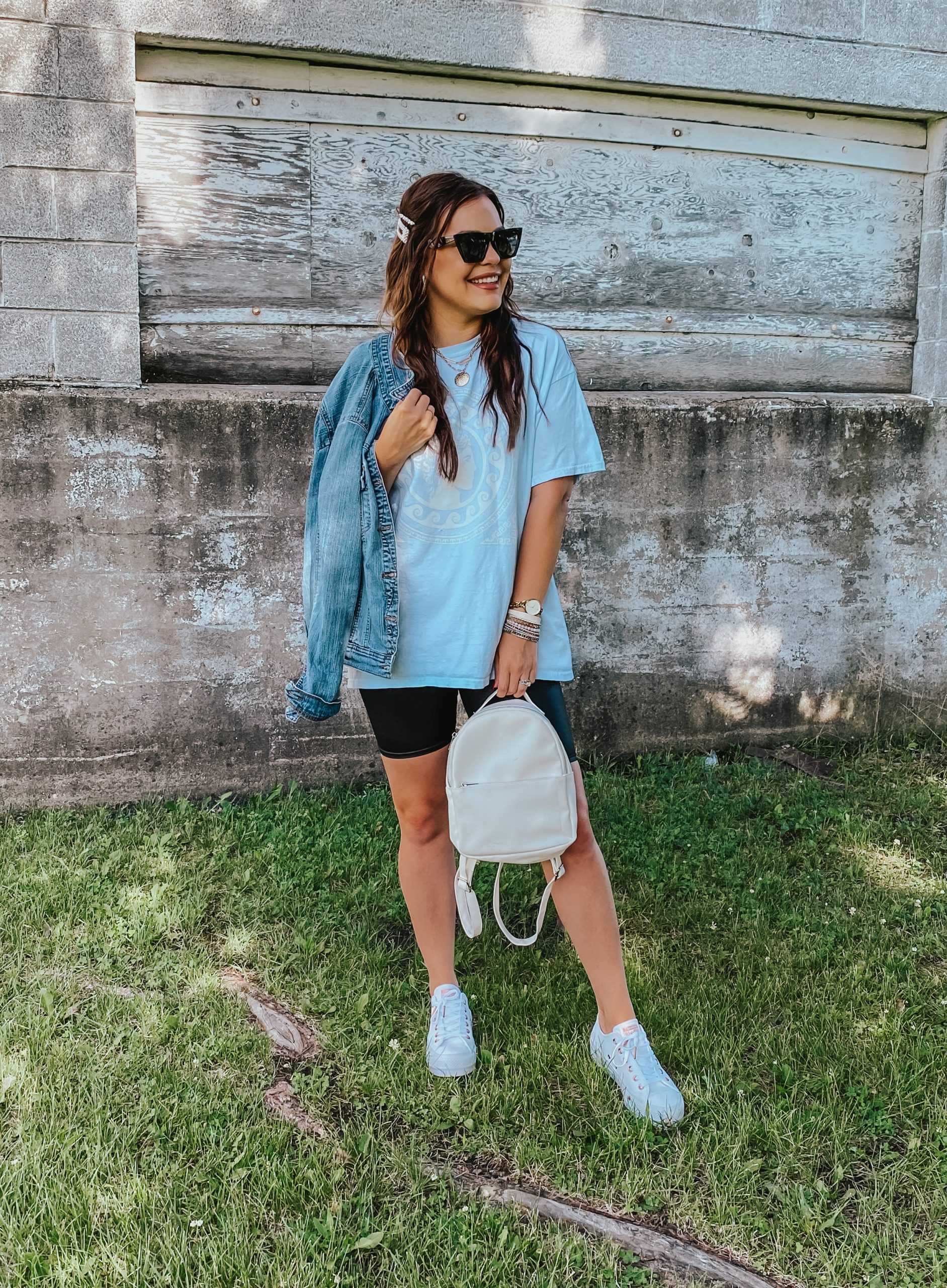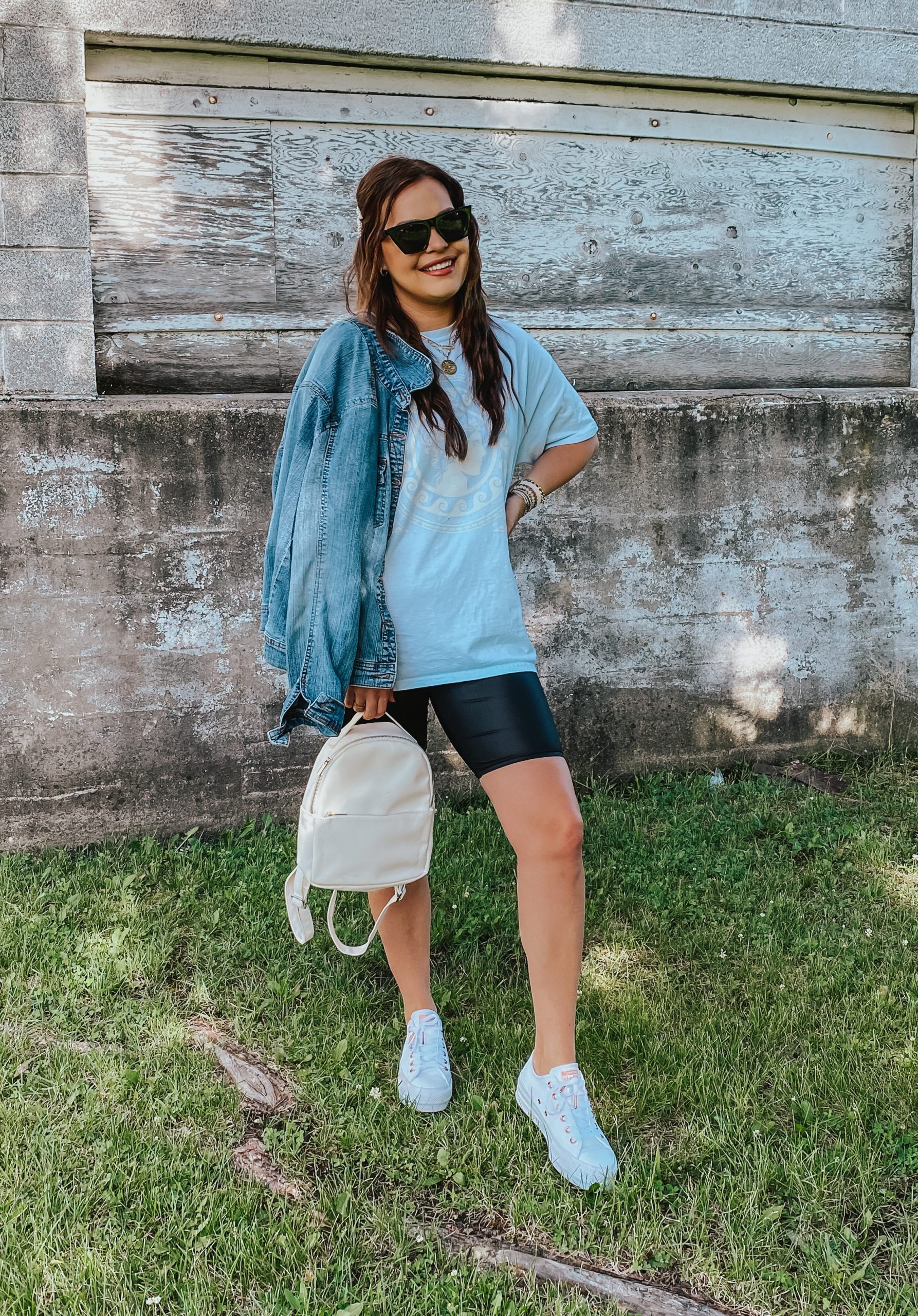 Shirt | Liquid Biker Shorts | Sneakers |Sunglasses | Backpack | Oversized Denim Jacket
3. Cute: Denim Shorts & Tucked Under
Lastly, style 3 is probably my FAV way to wear it! With my favorite pair of denim shorts and tucked in shirt. There are a couple ways you can tuck the shirt too- either tuck the front under and into your bra (like I'm doing here), take the bottom front hem and safety pin it to your bra, or do an easy french tuck into the shorts. Whichever way you choose, it'll be cute. Pair this with slides or sneakers for a cute and casual look!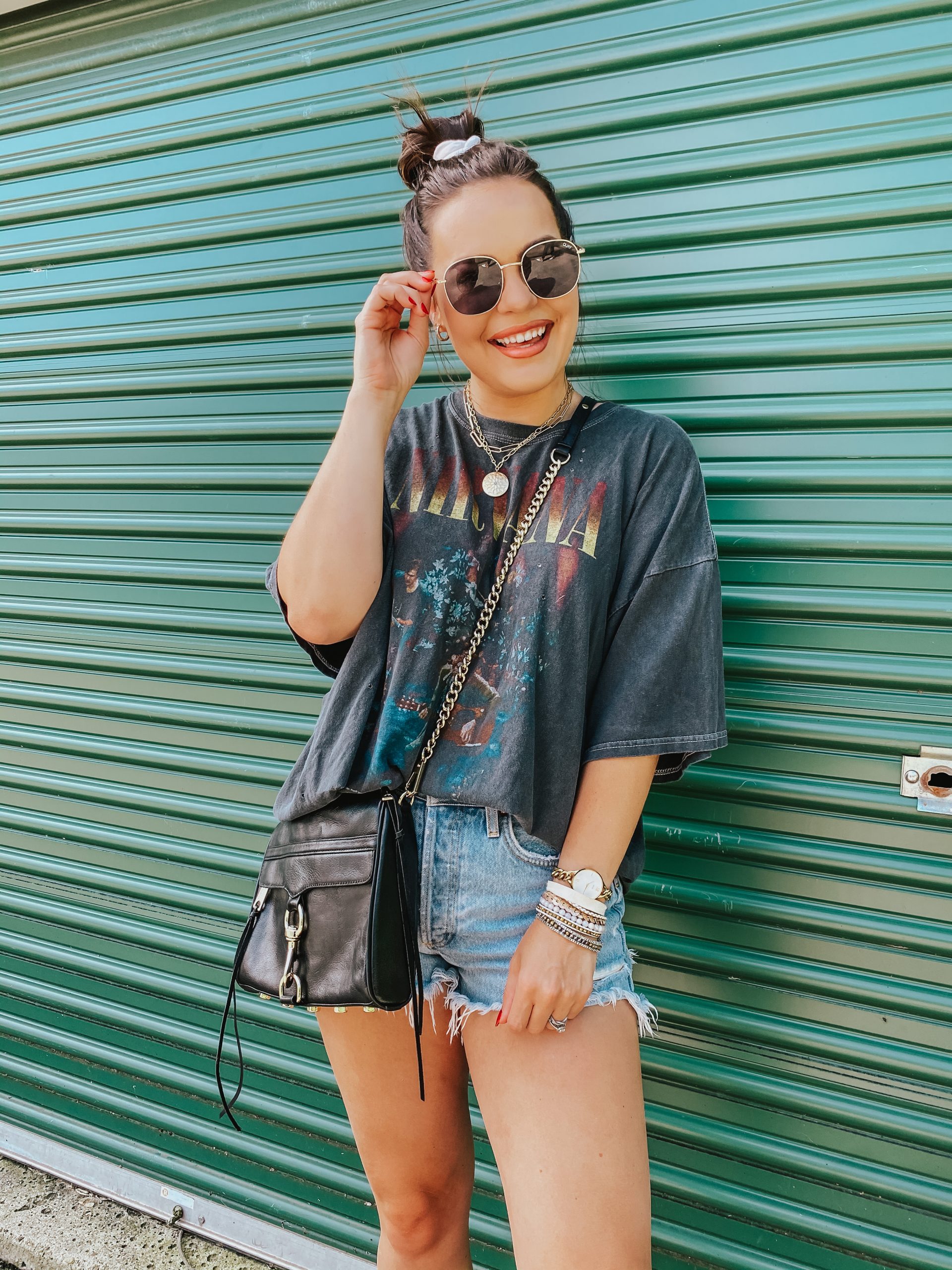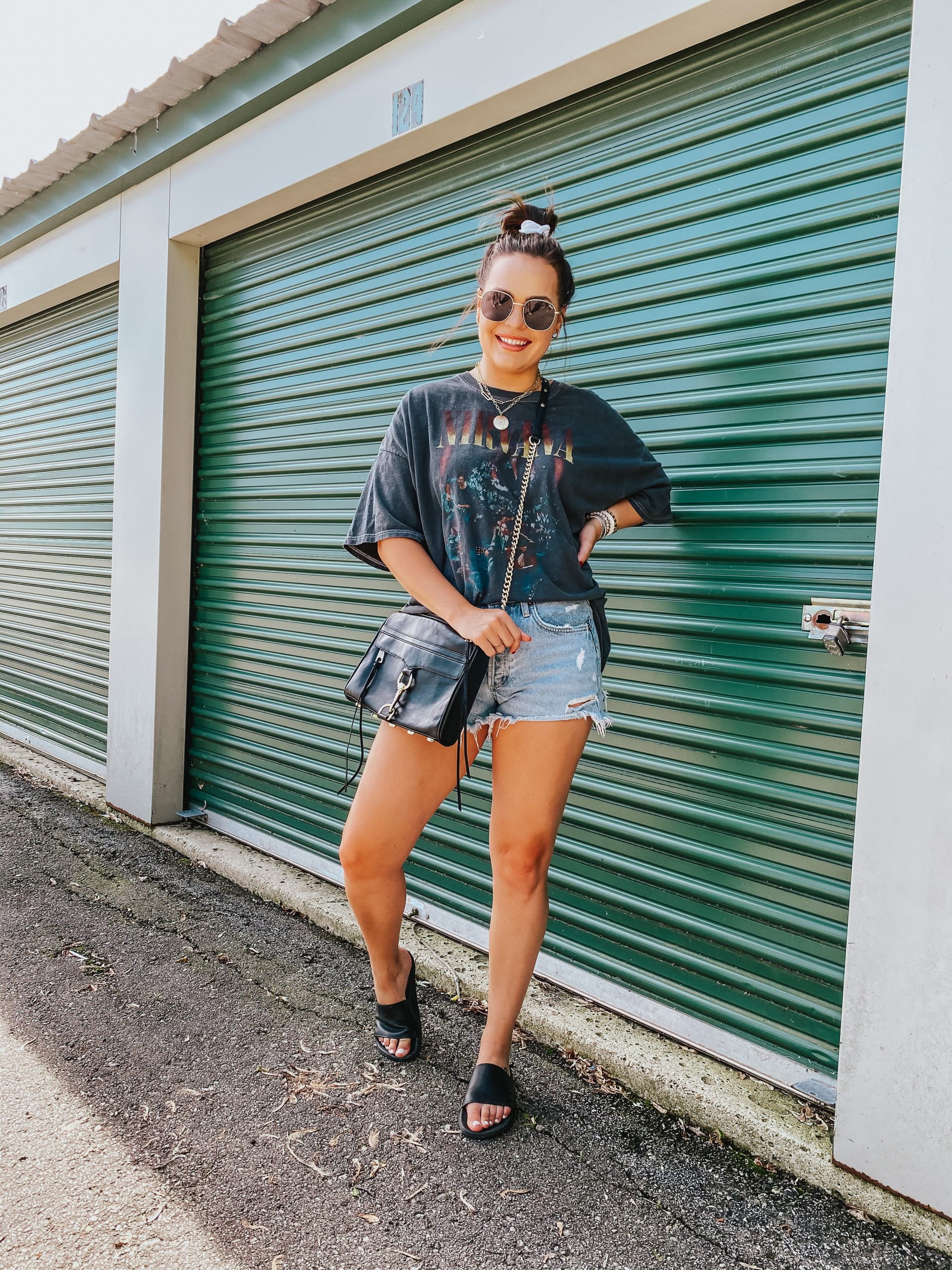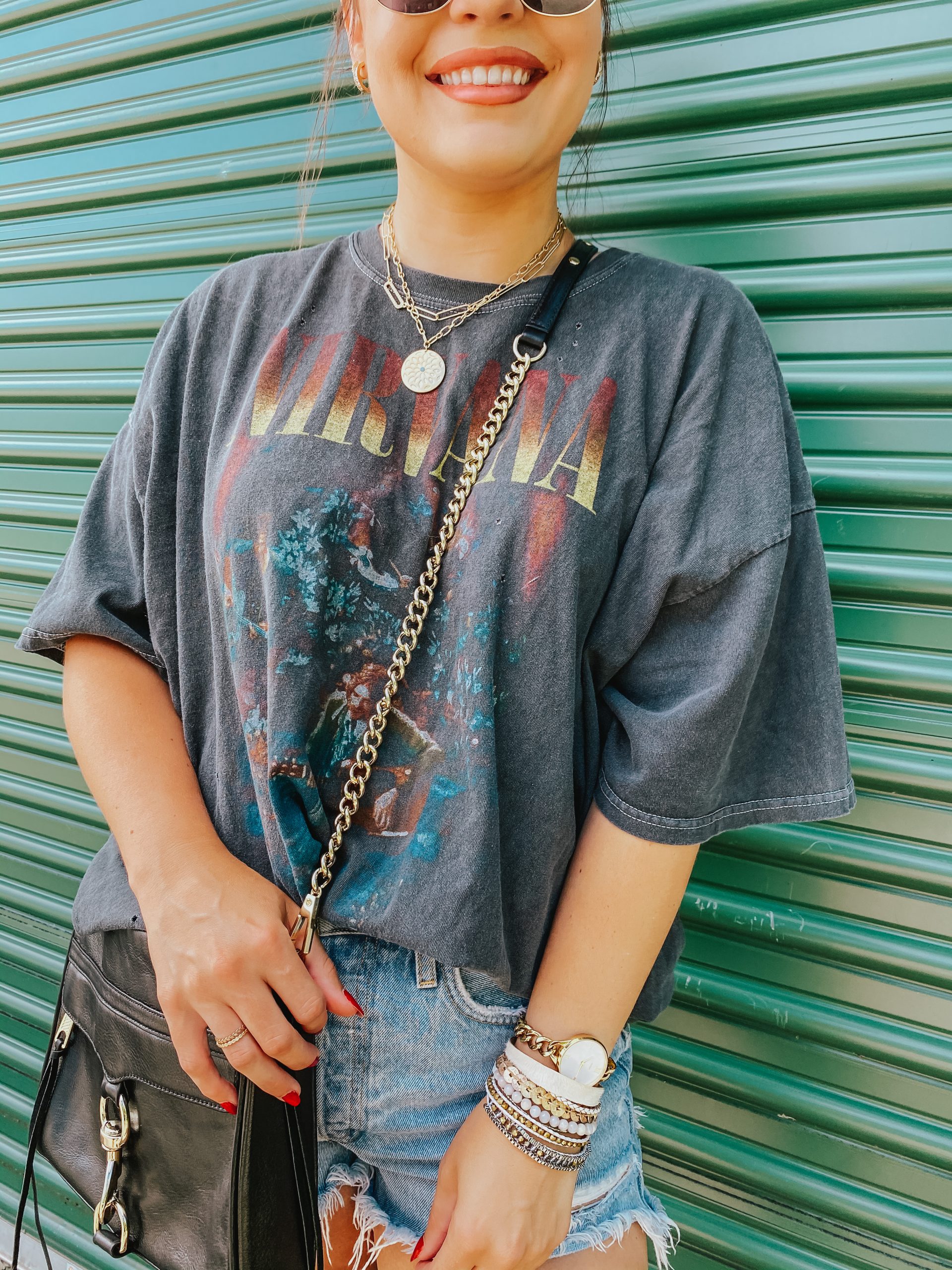 Shirt | Denim Shorts | Slides | Sunglasses | Bag
My Oversized Graphic Tee Picks
Most of mine have been purchased from Urban Outfitters, but I'm linking a ton below that are great options.

I hope you found this helpful to style an oversized tee!! Save this post by pinning to Pinterest for future reference and be sure to subscribe so you don't miss out on future posts!
Thanks so much for reading!

---