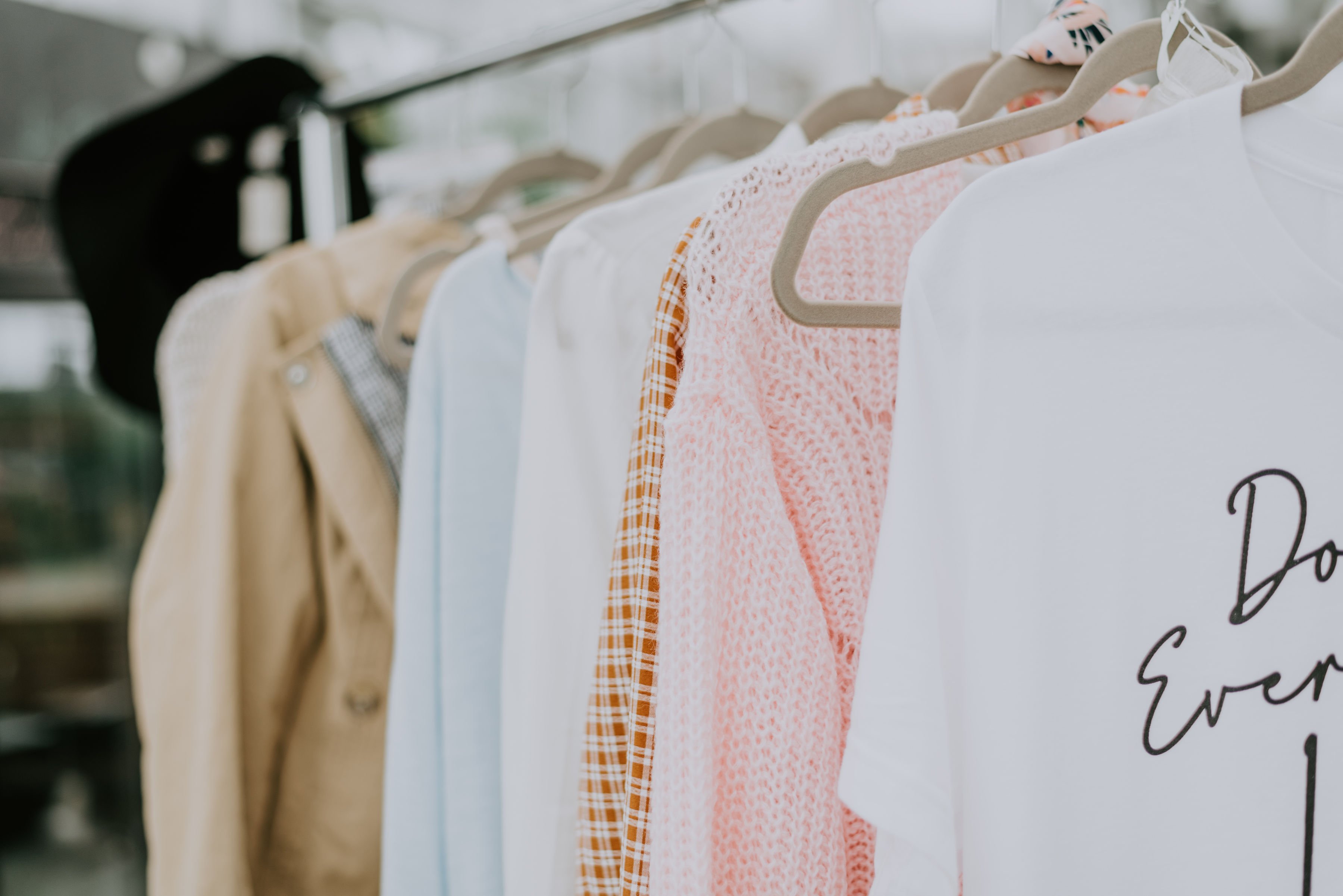 Happy FRIYAY!! Recently, I had the pleasure of being part of a photoshoot for a local boutique in Madison, LMC Boutique and if you've visited their website, you may have seen me featured on a few of their products. I wanted to share the cutest dress that I got to wear for the shoot! I know you all will love it too!
About LMC Boutique
You can read all about the boutique
on their website
, but here is a little recap. LMC is an newer online boutique based out of Madison, WI. They opened Black Friday in 2018. LMC stands for
L
ove you,
M
ean it,
C
iao.
LMC Boutique
is an online shop filled with classic styles for any woman. Each piece is hand-selected by the owner, Victoria.
"At some time or another, every girl has found herself in an outfit that makes her feel just beautiful. And completely unstoppable. I don't care if you're an outright tom-boy or a total fashionista. The feeling is something you remember. It is my mission to bring life to that sensation. And to make sure you're comfy in the process! And so LMC Boutique was born."
This dress is perfect for any spring/summer occasion. It reminds me so much of the dress I wore for my Bridal Shower! It can be worn more casual with sandals or dressed up with some heels!  This would also be perfect for a wedding rehearsal if you're a bride to be! I am excited to share that I have a discount code for you guys too: Get 15% off with the code "itsmekelsie15" on their website!
Photos taken by: Anna Marie Creative
Makeup by: Luna Rae Beauty
Location: Klein's Floral & Greenhouse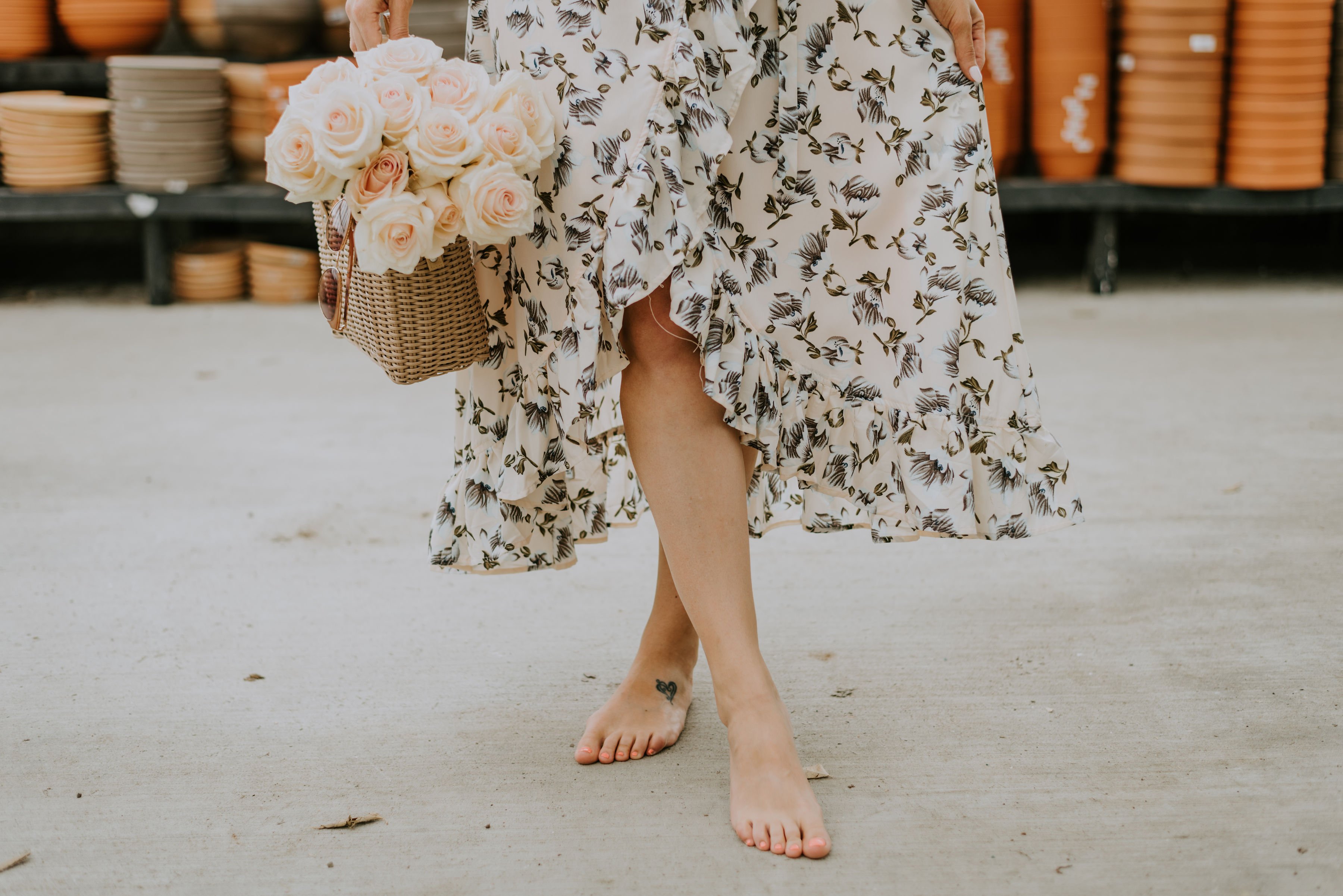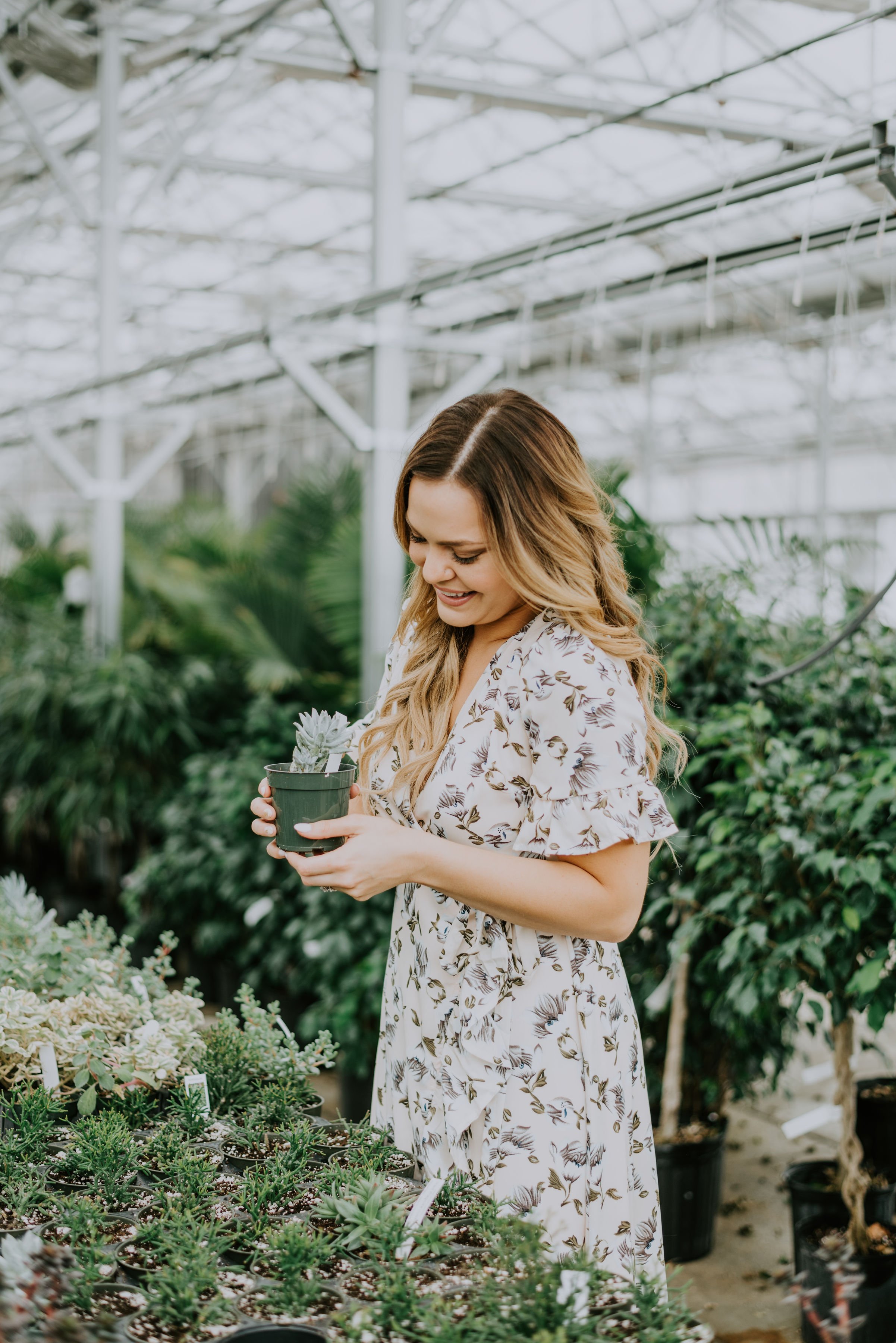 The ruffled hems are beautiful and the dress wraps in the front with a tie on the side. It has the prettiest floral print on it too!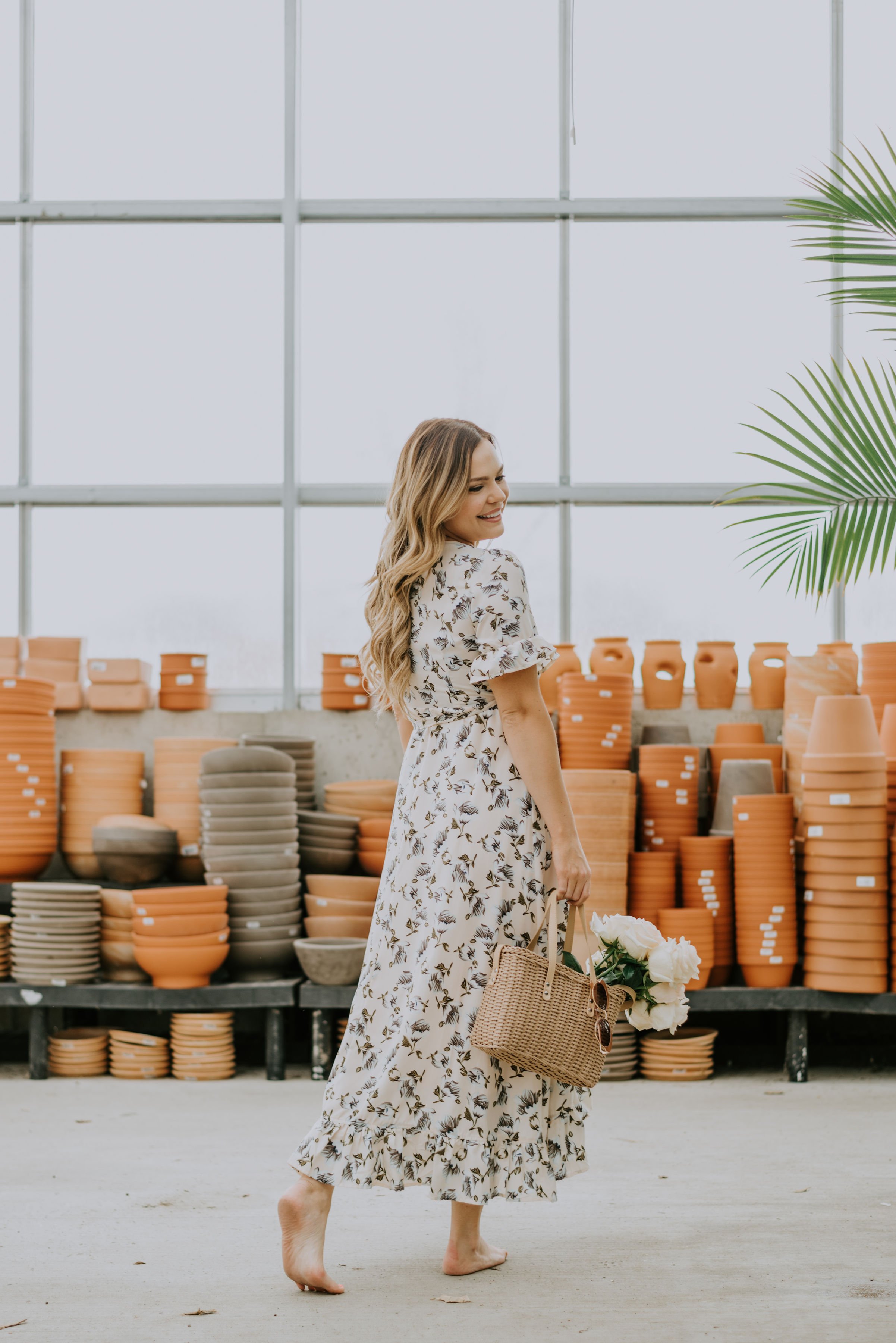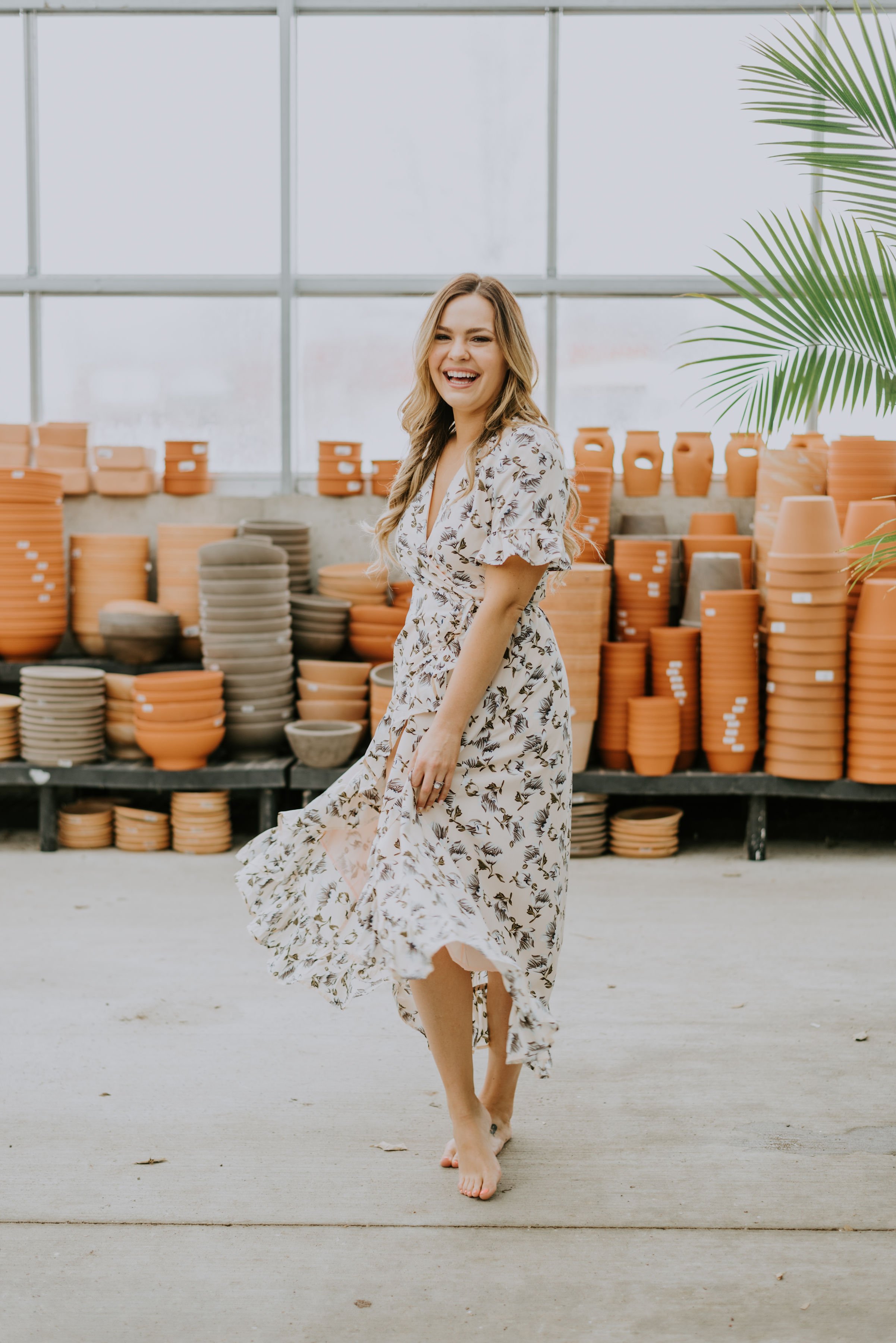 They just restocked this dress, but it won't last long, so snag it while you still can! I'm a size 6/8 and am wearing a medium here and it fits perfectly! If you're more of an 8, size up to the large. You can get 15% off online at LMC Boutique when you use my code, "itsmekelsie15" at checkout. They have so many great pieces right now and just released a few new spring pieces.
Thank you all for reading!

---