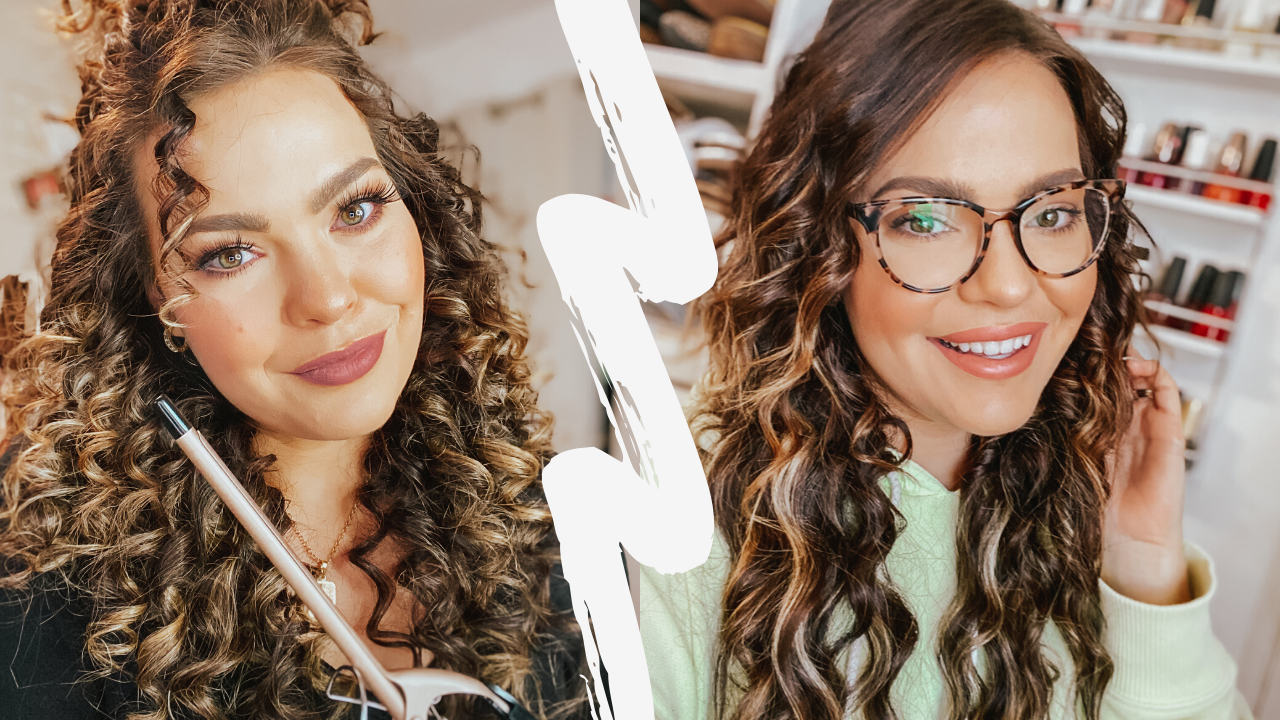 Happy Tuesday!! Back at the beginning of quarantine, when I still had my extensions in, I decided to try a TINY curling wand to see what it would look like. I had been seeing the tiny curly hairstyle tutorials on TikTok where girls would use metal straws or chopsticks with hair straighteners for the tiny curl look, but after searching Amazon, I found the smallest barrel I could find and decided to get it and give it a try.
A 3/8 inch curling wand is what I ended up with, which is pretty small around! I did 2 hairstyles, one with as tight of curls as I could do, and one with more of a wavy, looser curl while still using the same wand. In today's post, I'm sharing both looks, along with a video tutorial on each.
The wand has a clamp and also comes with a glove, but I chose not to use the glove and also did not use the clamp. I simply wrapped the hair around the barrel like I do with my other curling wands.

Tight Curls with 3/8 in Barrel
I wrapped my hair around the wand as tight as I could for this curly hairstyle. My goal was to see how curly my hair could get. I will admit, it looked super crazy while I was curling it and even after. It looked much better up in a ponytail and also up in a half up-do. Watch the video to see the whole process. I even Face Timed my 2 friends who have super curly hair to show them how it looked. You can hear their reaction in the video! 😉
Loose Curls with 3/8 in Barrel
For the second look, I wanted to see if I could style it a little differently, while using the same barrel. I loved the way this hairstyle turned out. Instead of curling the hair as tight as I could, I held it on the barrel for way less of time, and also pulled on the curl once it came off the barrel. In this video, I also share how long the curls last with just a few touch ups.
Which look is your favorite? 
Below are links to the curling wand and products I use when curling my hair.

{You may also like: My Hair Wash Day Routine \\ Crimped Hairstyle }
Thanks for watching,

---