Happy Tuesday friends! Coming at you with a highly requested blog post for today; all about styling headbands. I love headbands because they amp up a simple hairstyle so easily, and can also be added to a more fun and unique hairstyle to finish it off! There are so many ways to style hair with a headband, but I wanted to share a couple of my favorites.
There are essentially 2 simple ways to wear the headband on your head – slicked back or with hair still parted. I'm going over each below and including ways to style each.
Simple Headband Style
Leave hair parted and place headband on head, just behind ears. I like to leave a little hair in front of the ears and then leave the rest pushed back behind the ears. This can be done with curly or straight hair, but it's one of my go-to's with straight hair. It can also be worn with glasses. I think this way is a follower favorite, because when I wore the glasses with the headband I got the most amount of comments and questions. Some didn't realize that you could wear the glasses with the headband at the same time. When you think about it though, it does seem like it would be difficult, but I can tell you it is totally fine. It's not something you want to wear for hours on end though, but that's me with a headband with or without glasses.
Below are some simple headband styles: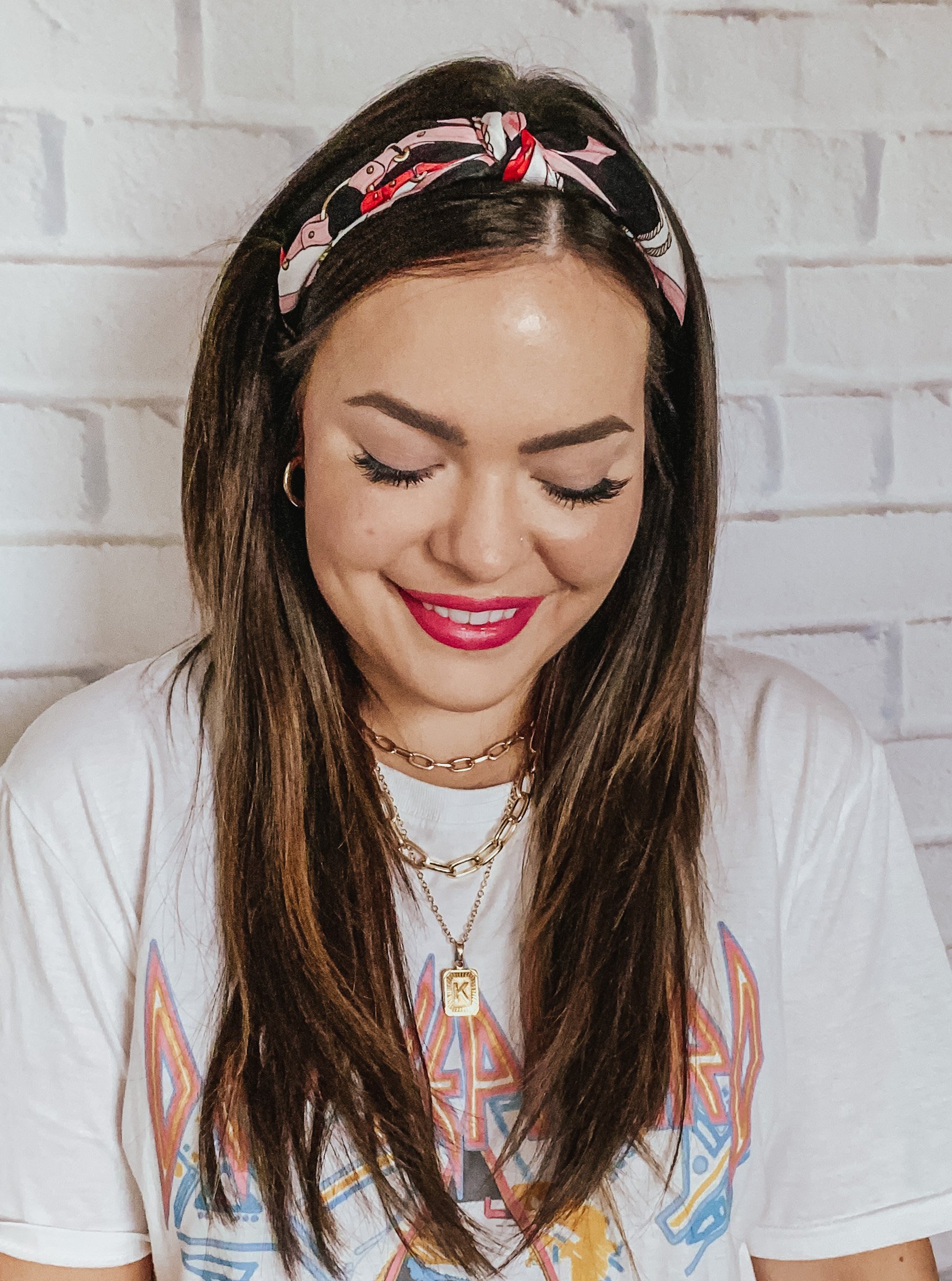 Straight Hair
Curled Hair
With Glasses
Side Pony
Side Braid
Low Pony
Slicked back hair with Headband
This way is not my preferred way, but looks so good on most people. I have an awkward hairline, so I don't think it looks the best on me. We are our own worst critics though, so I'm sure others think differently. For this style, you can slick back your hair with a brush or just use the headband to push all of your hair back with it. I sometimes pull some other pieces down by the ears too.
Below are some slicked back headband styles: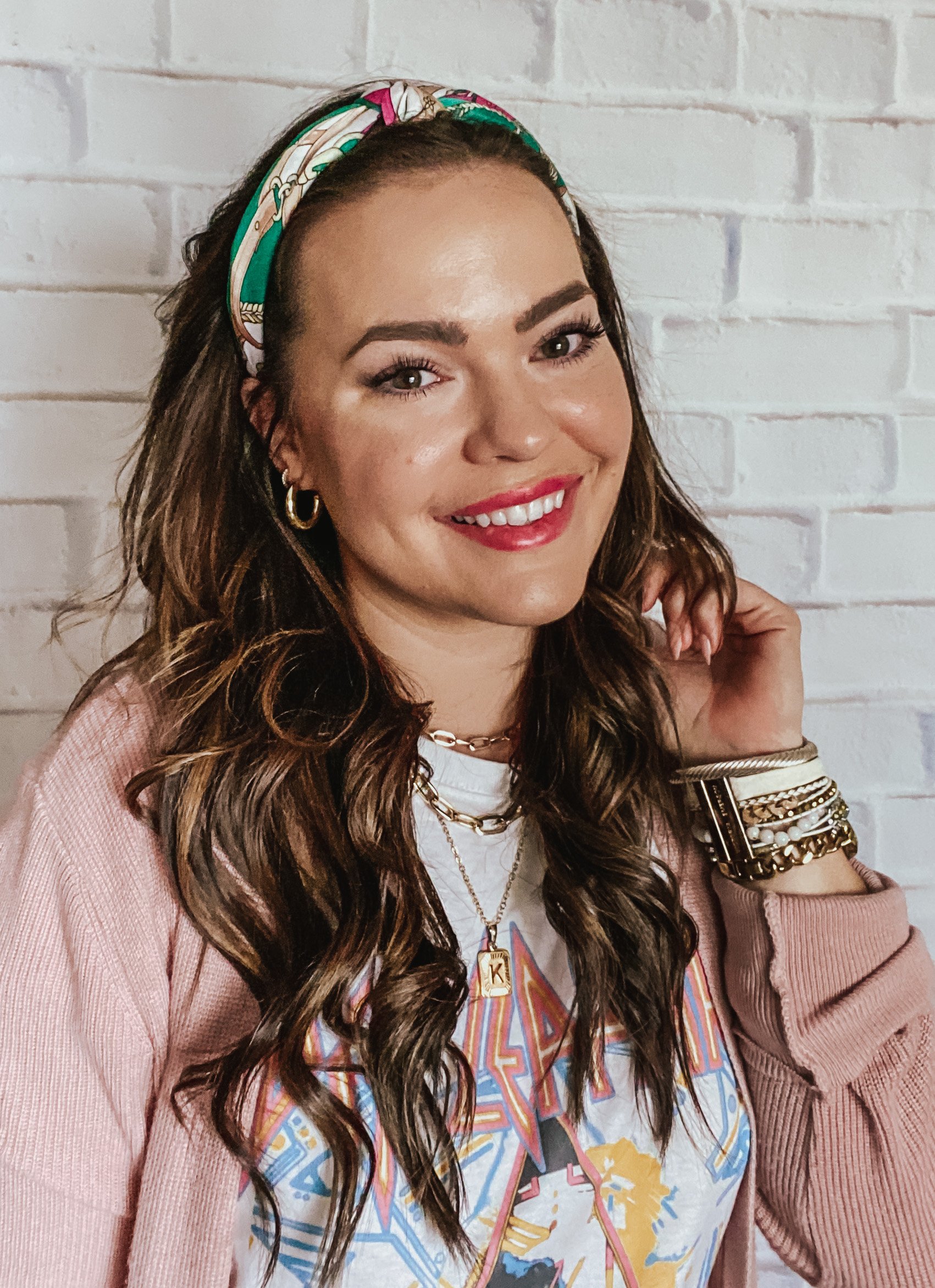 Top Knot
High Pony
Headband Favs:

I hope you found some great ideas to use your headbands to style your hair. Thank you so much for reading.