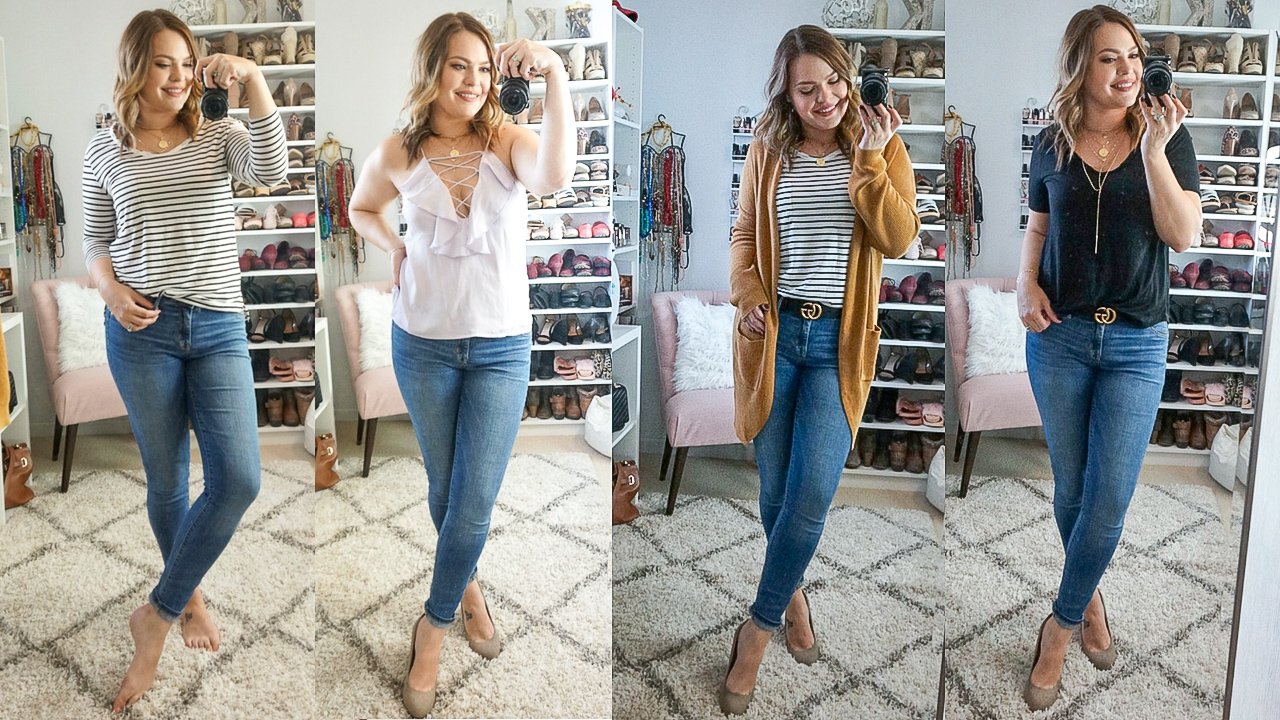 Happy Monday Fashionistas!
The Nordstrom Anniversary Sale ends August 5th, so only 6 days left to shop the deals before the prices go back up! I've been sharing my favorites on my Shop tab, however I asked on my Instagram stories if you wanted to see a try-on haul of my order and got a ton of yes's!
This year's sale has been a bit of a struggle, at least with the early access side of things. You may have heard about it all over social media, but there were quite a few issues with Nordstrom's site, with it crashing and with items showing that they were available when they were actually sold out. That, along with shipping issues made it quite a pain, but after over 2 weeks of waiting for my items to get here, they finally arrived (with the exception of 2 items), so I figured I'd better share this now before it's too late!
What I Bought from the Nordstrom Anniversary Sale | Try-On Haul with affordable pieces! #nsale
Click To Tweet
If you're new to the Nordstrom Sale, it's basically all of the Fall items that Nordstrom will have in stock, but put on MAJOR sale before the season so everyone can get a jump start on their shopping and get the best deals! I always look forward to this sale, along with the half-yearly sale!
On to the items I purchased…
*Disclaimer: This post contains affiliate links. Some clicks/purchases may result in a small commission to keeping my blog/YouTube running at no additional cost to you.*
Try On Haul
What I Ordered
Other items shown in video:
Weekend Tee
Miranda Frye London Necklace
MF Blake Chain
MF Nativity Charm
Miranda Frye London Necklace
MF Chloe Bracelet
Use code "KELSIE" at MirandaFrye.com for 10% OFF + FREE US Shipping
Jeans
Block Heels – old -Â Similar on Sale
You May Also Like // Beauty Room Tour Video

Other Recommended NSale Items

Have you purchased anything you LOVE from the sale?! Let me know in the comments below!
Thanks so much for reading! I appreciate you all!
---