Happy Wednesday loves! I am ALL about the dresses lately on the blog, especially because today is the first day of Spring!! Wahoo!!! Easter is just over a month away, but it's never too early to start planning your outfit! I love the bold green color of this dress, along with the pretty floral print. It's long sleeved, so still provides a bit of warmth if you live in a colder climate like I do. I paired it with my favorite black boots since it was very cold while shooting this outfit, but it would also be great with any kind of heel or ankle boot.
Location: LOFT in Greenway Station in Middleton, WI
Photos by Mishelle Ta – Michelletaphotography.com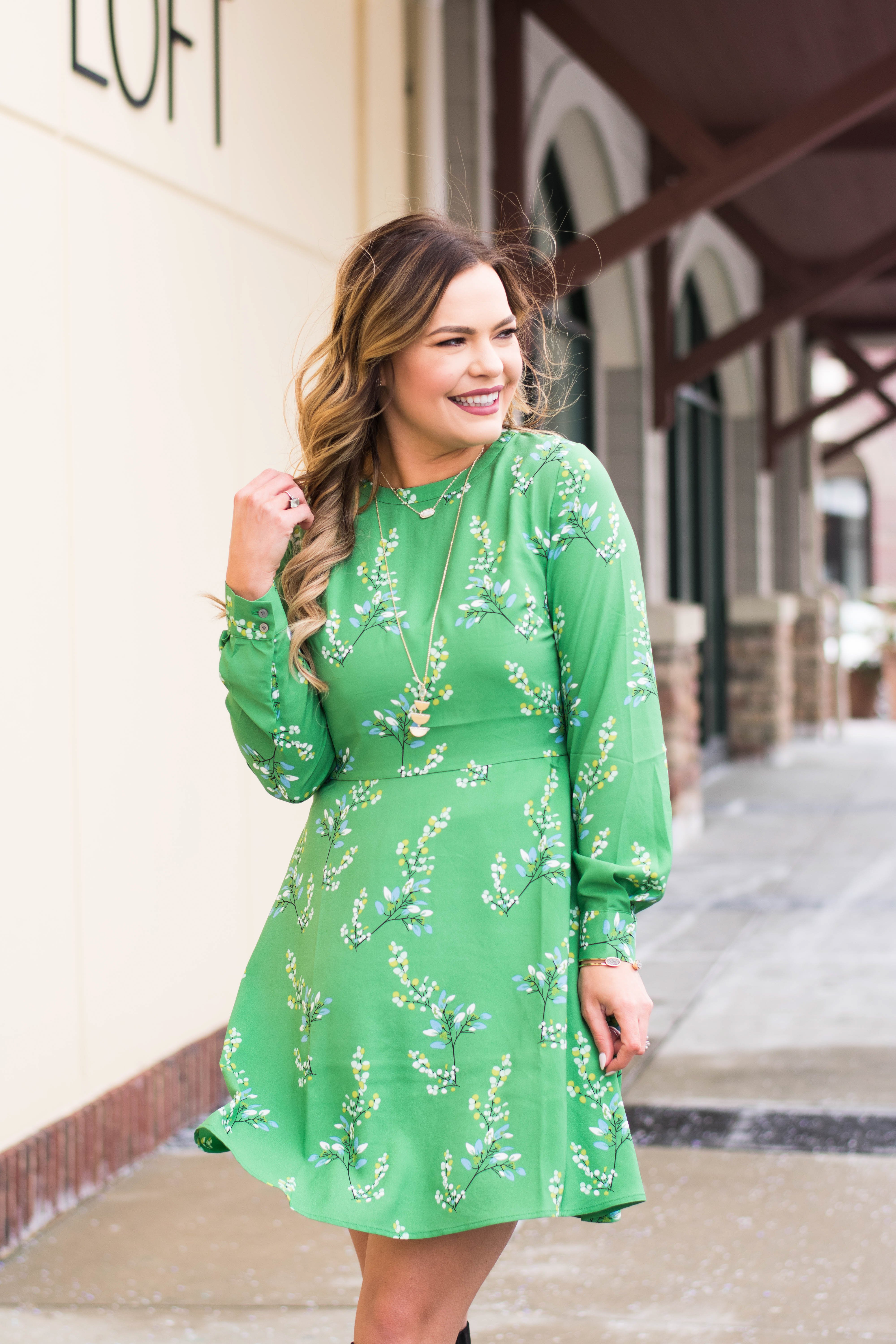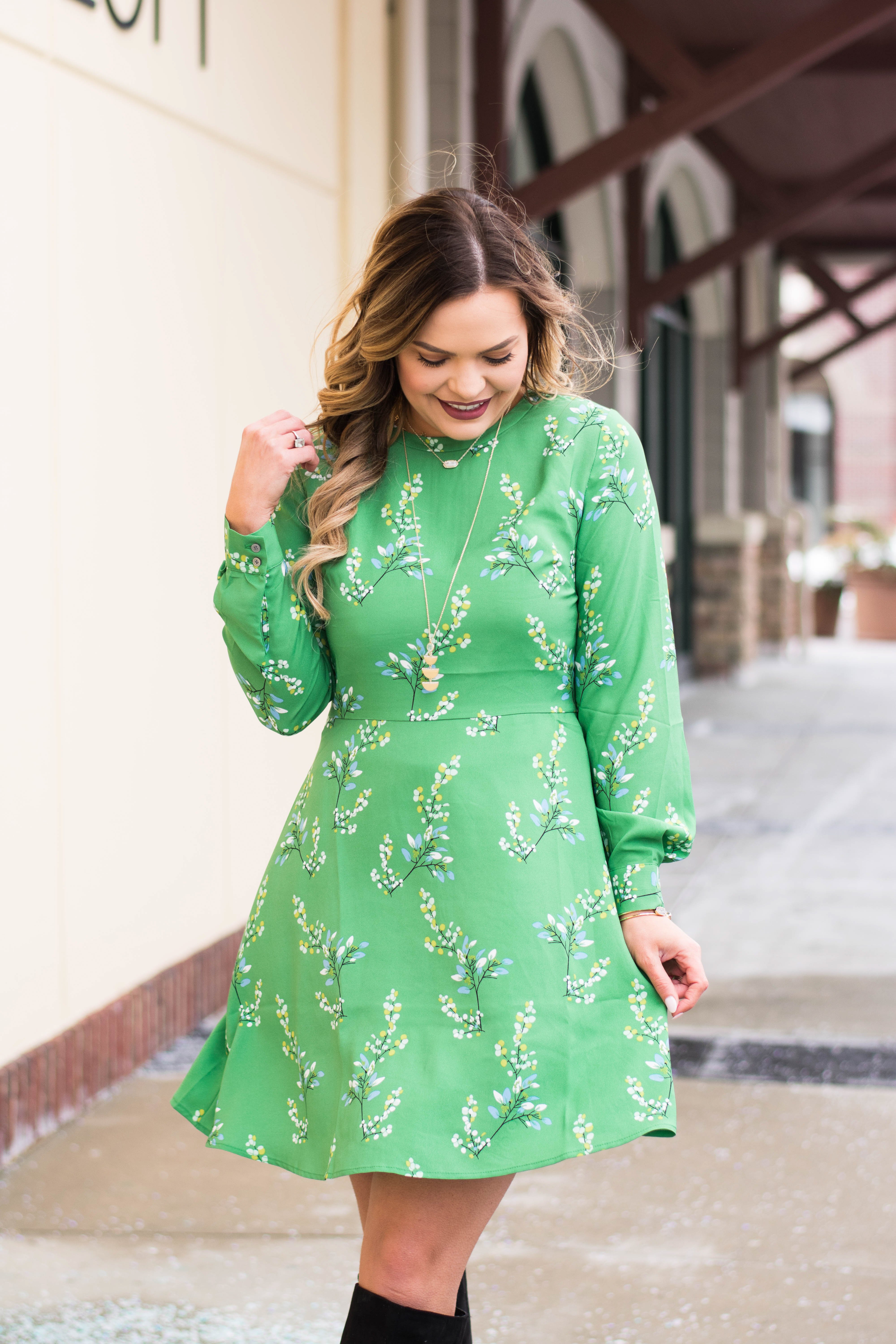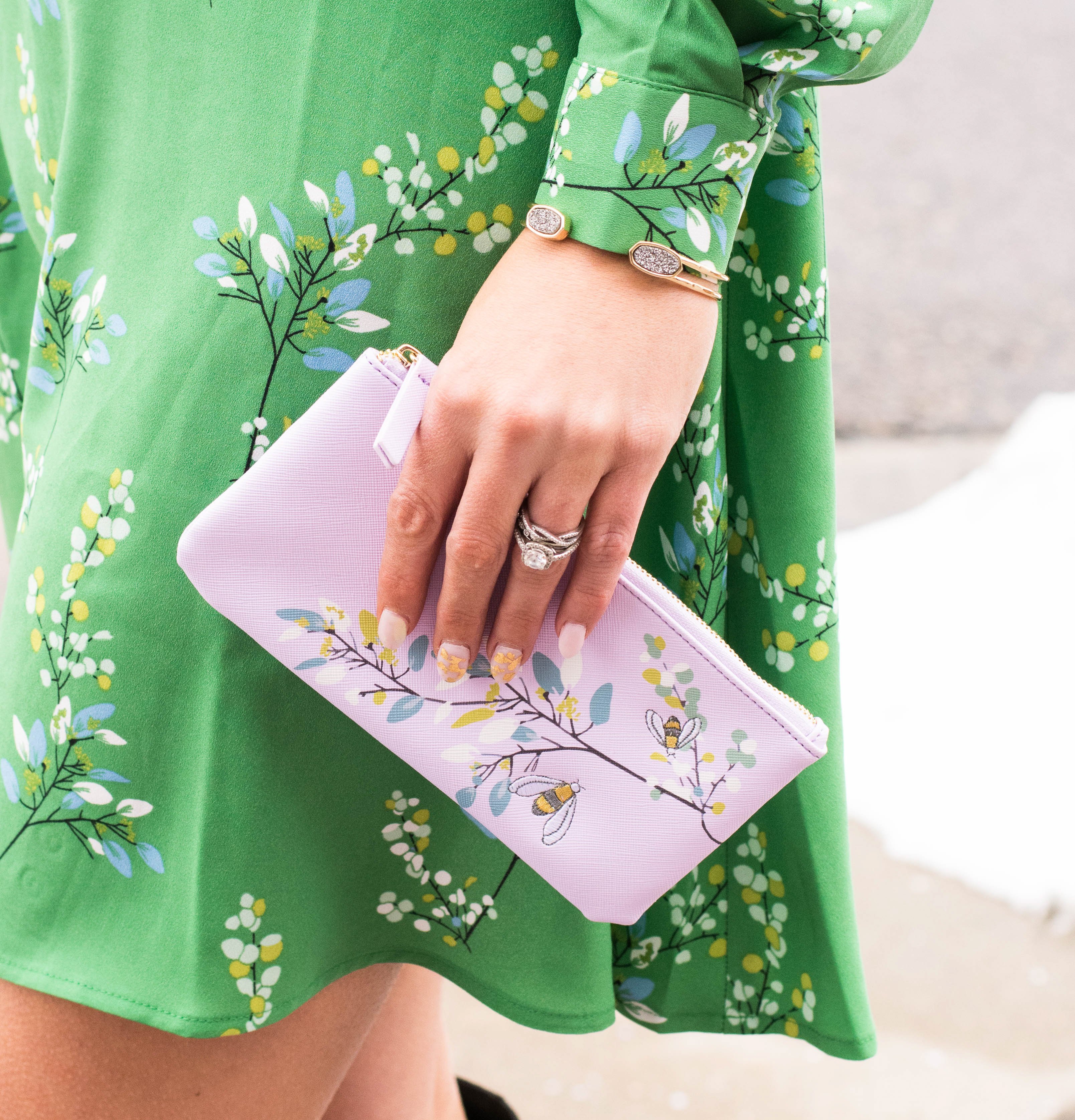 This cute springy floral sunglasses case can double as a little clutch too! I love the lilac color. I paired this dress with my new Kendra Scott necklace and this cute LOFT tiered necklace. The gold and druzy cuff bracelet was not available online with my last LOFT post, but it is available online now!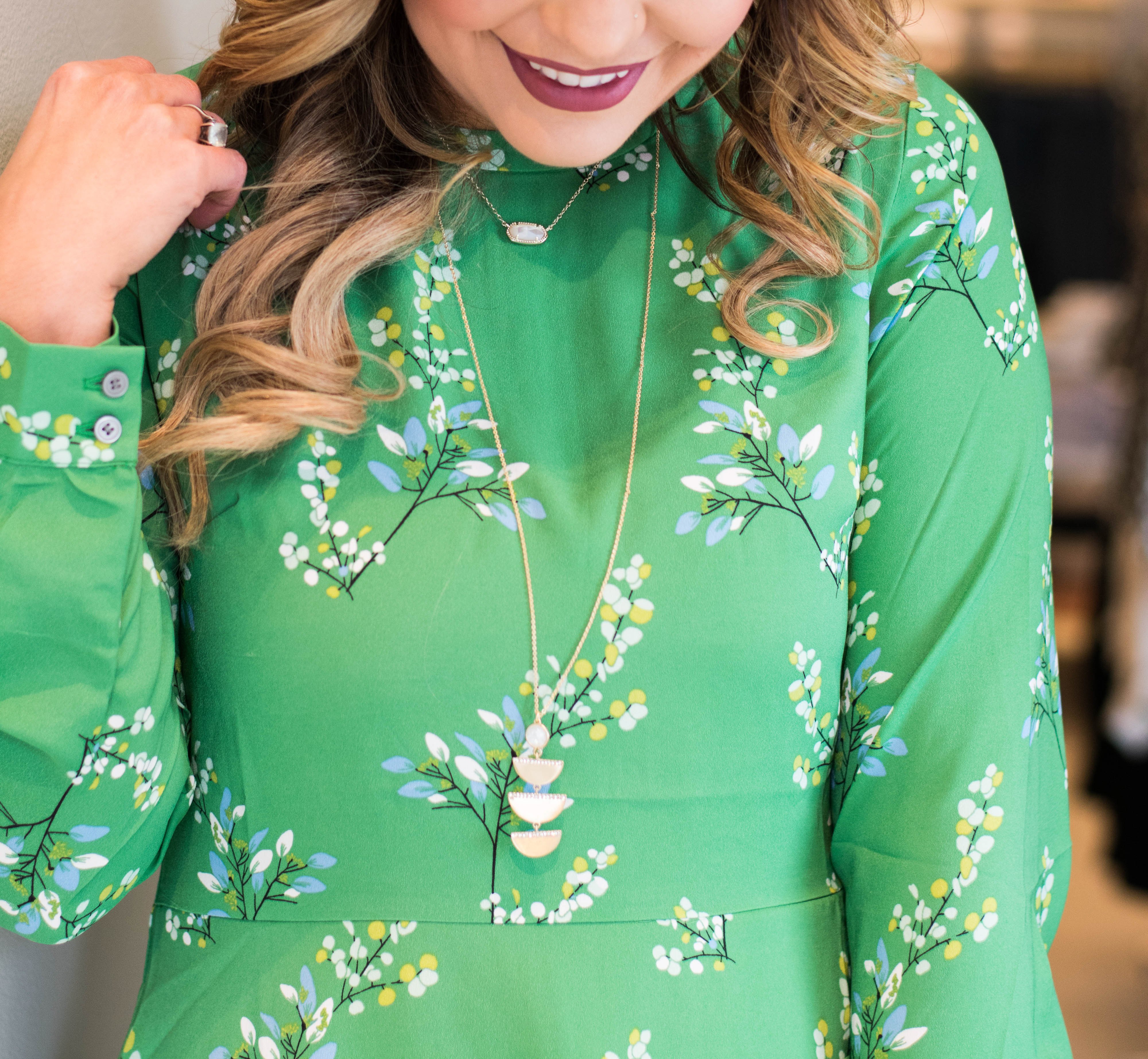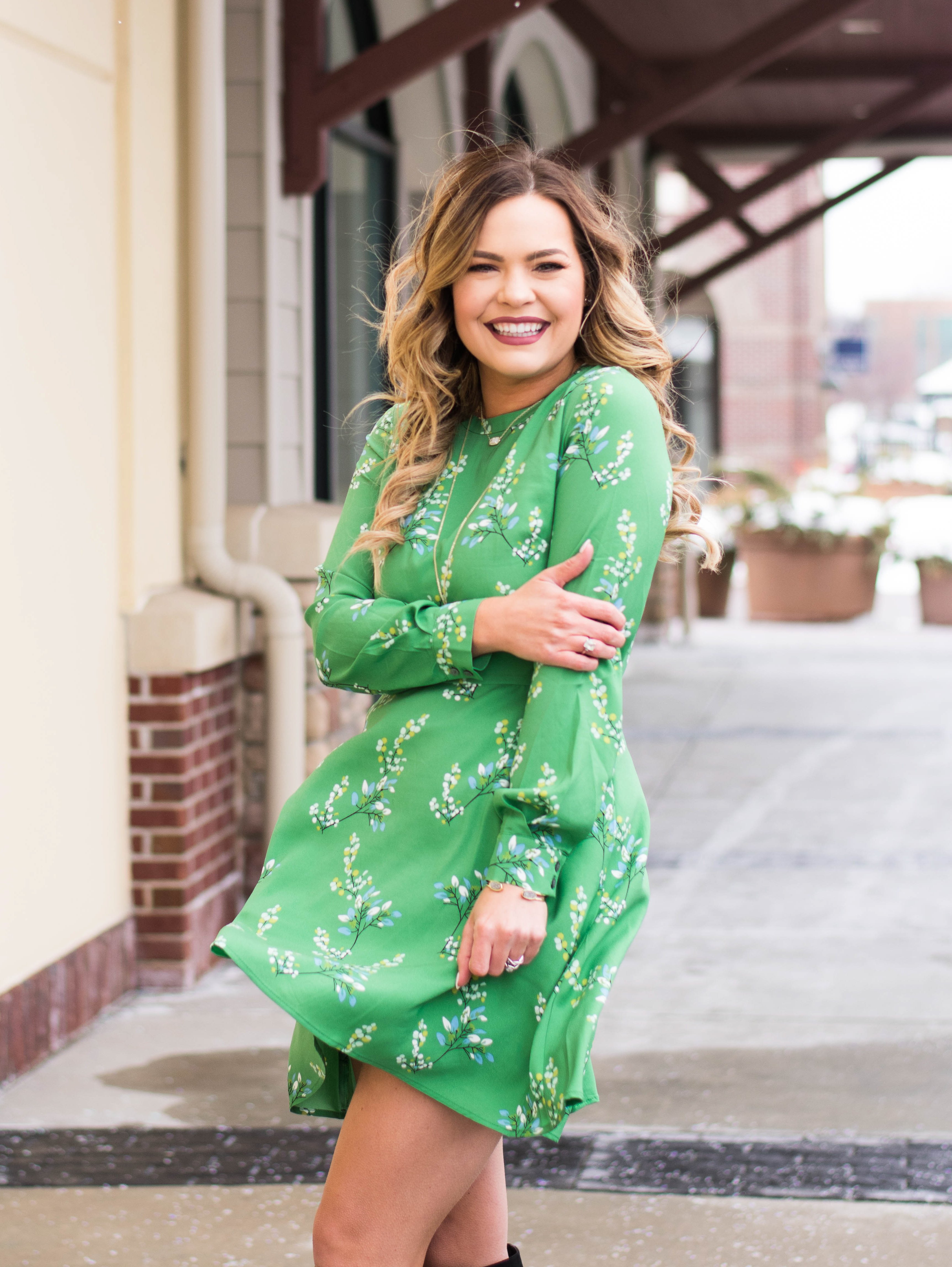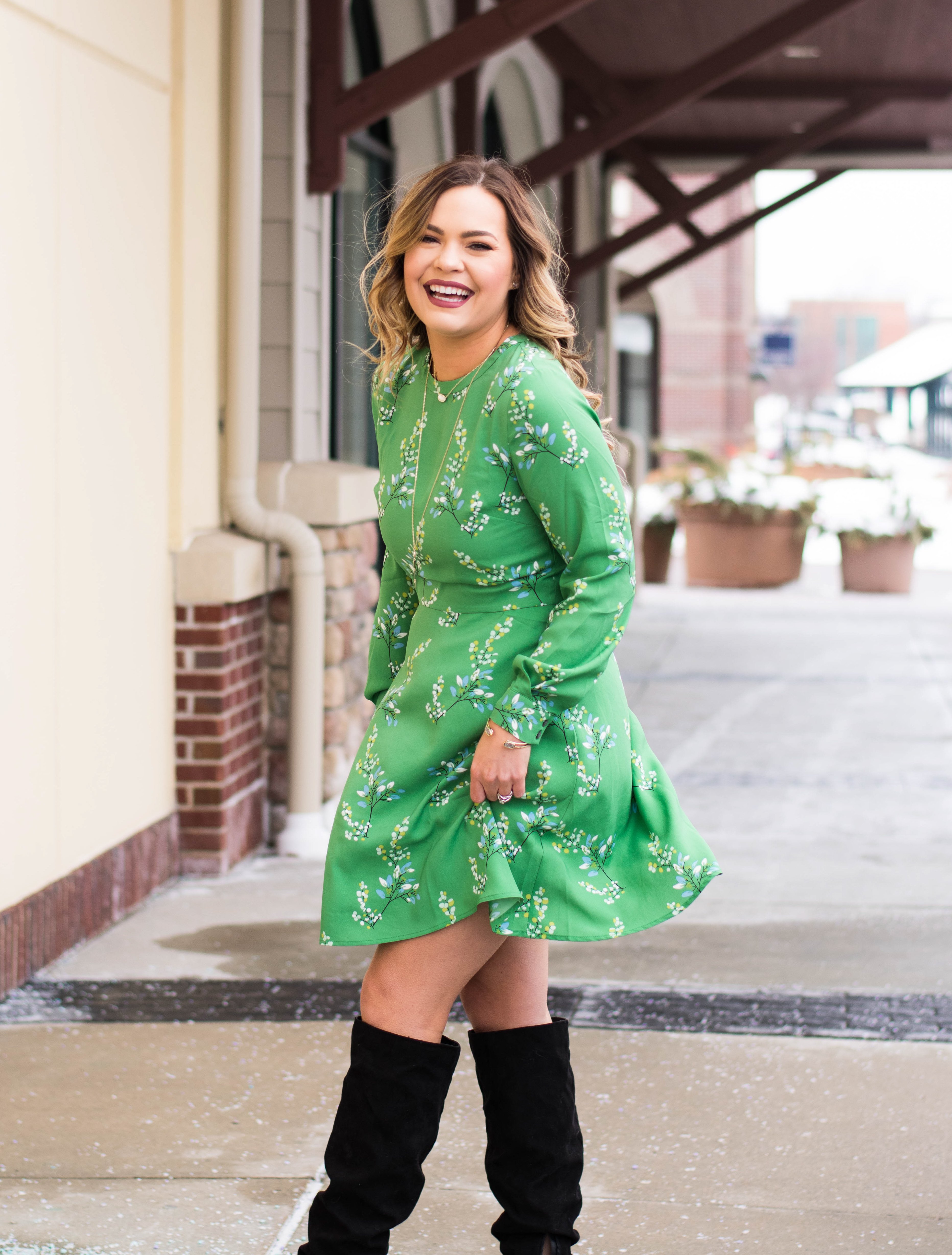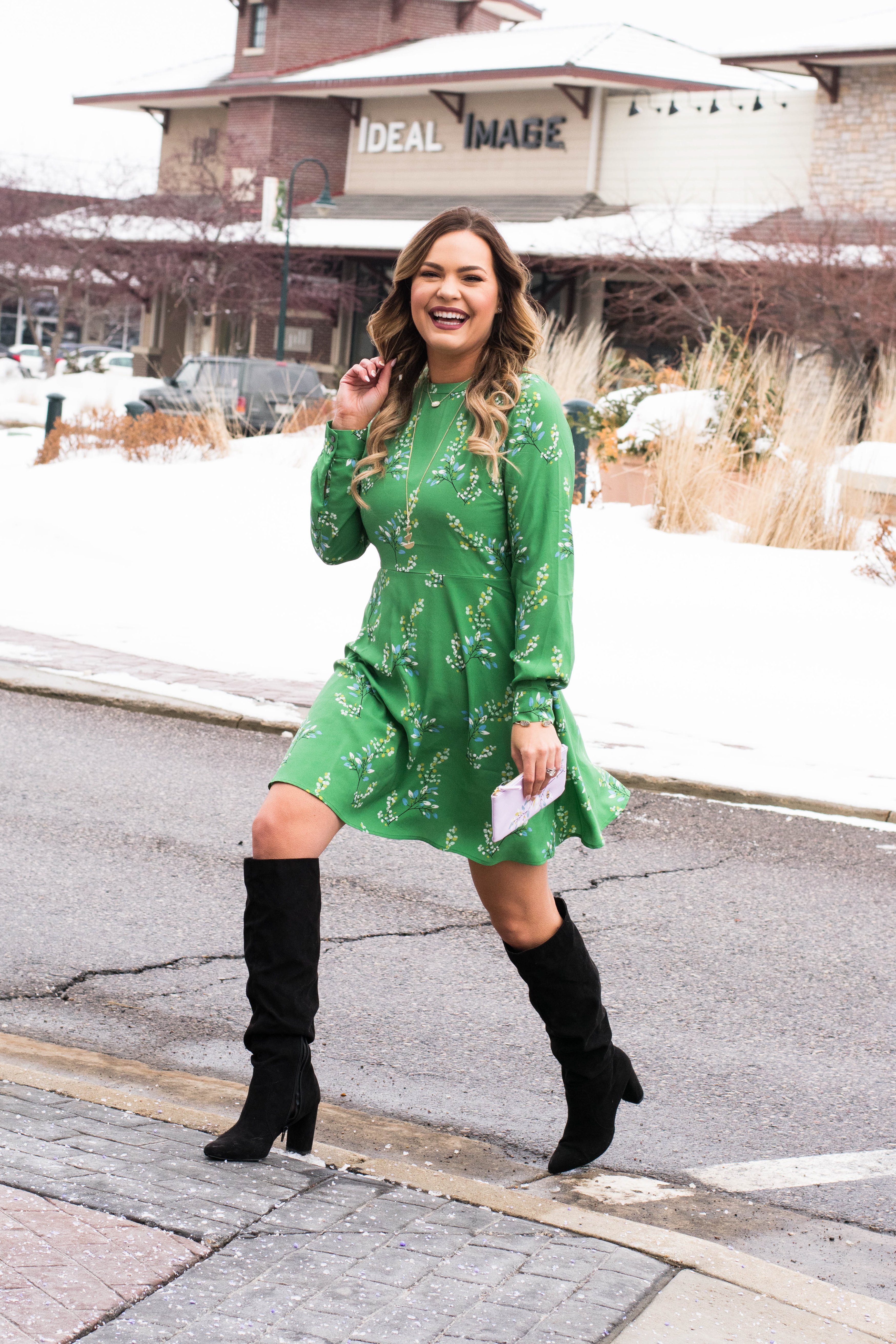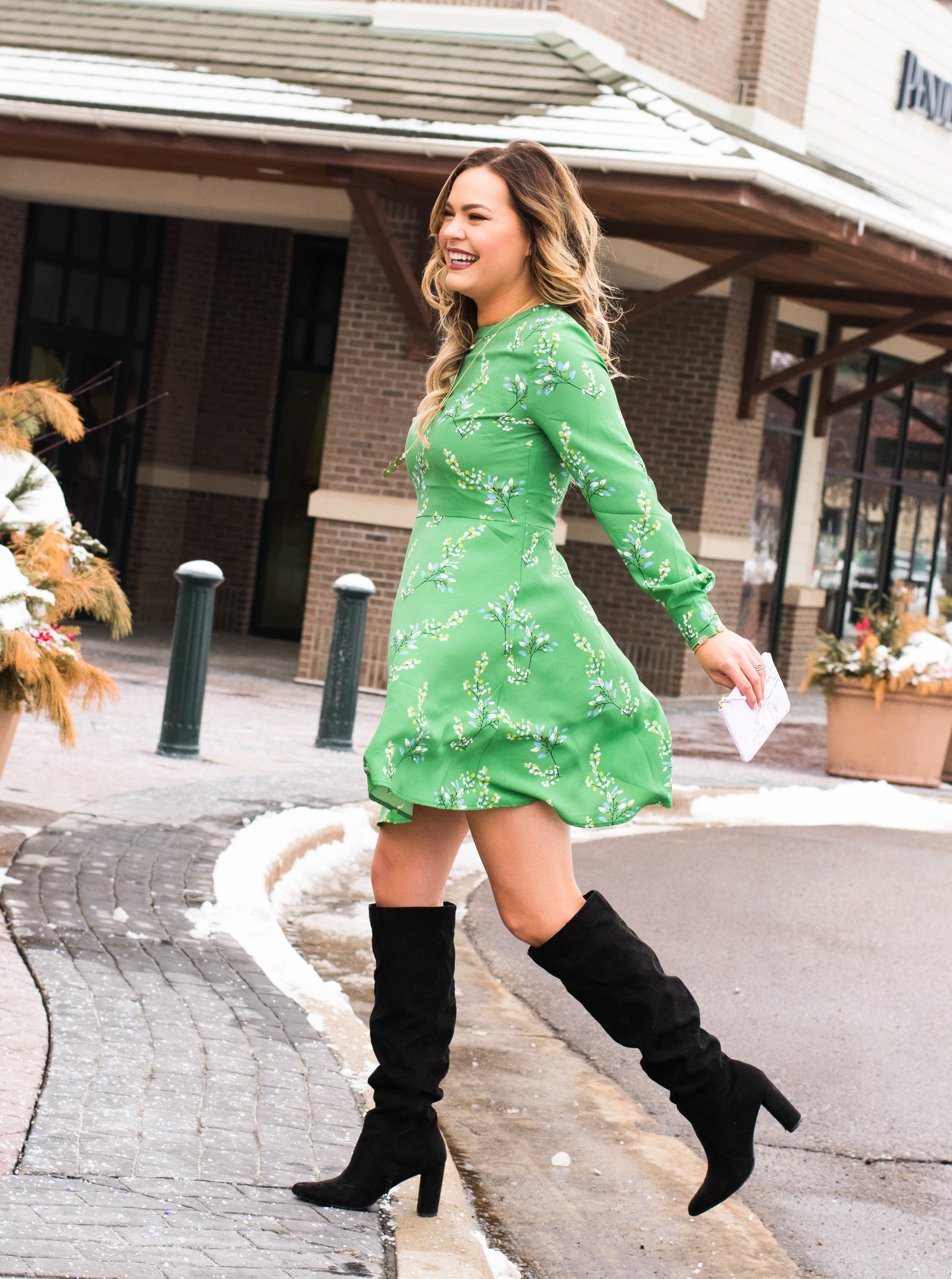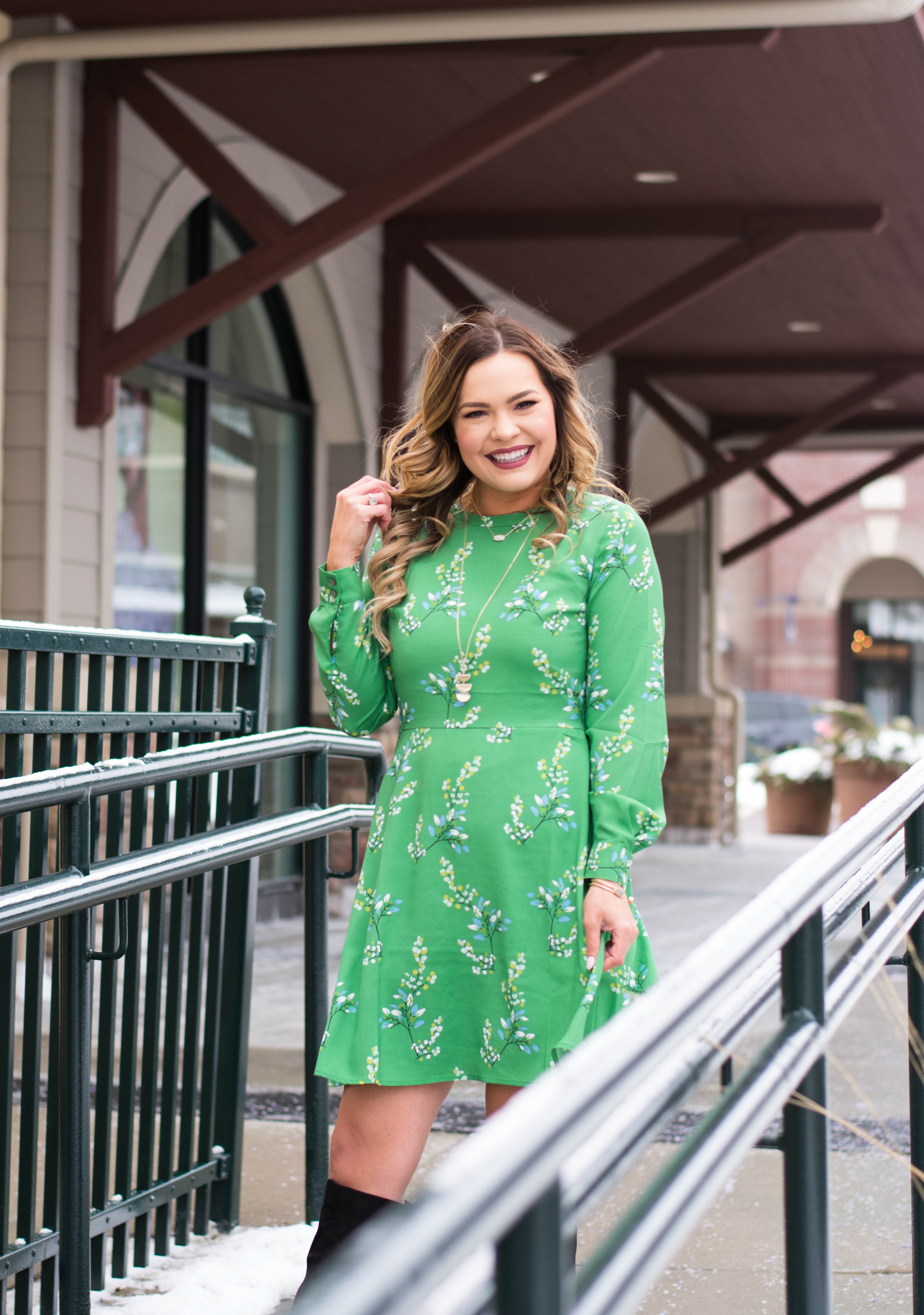 Green Floral Dress | Black Boots | Gold Necklace  | Bracelet | Purple Zip Clutch/Sunglasses Case

Current LOFT Sale: Get 30% off your purchase + an extra 10% off with code HAPPY – today only!
As you can probably see, it was a tad windy out here and there was still snow on the ground when these photos were taken. It has since warmed up here in Wisconsin and I hope the trend continues. This dress only has a few sizes left. I recommend sizing down one from your normal size for the best fit, but your true size will still fit too! Snag it before it's sold out, because you never know if they will restock before Easter. The dress I shared on last week's post was also floral print and would be another great option for Easter. In addition to that dress, I'm sharing some other great Easter dress options below that I've found! Shop early and be ready come Easter!
Other Easter Dress Options


Thanks for reading,