Happy Friday loves!! Last weekend we spent a few days in Chicago for a quick weekend getaway and I wanted to share a little recap and travel guide with you. If you've been following me from the wayyyy beginning, you probably know that my husband and I try to get to Chicago at least once a year to go to a Blackhawks hockey game. This past weekend's trip was an exciting one because not only did we get to go to a Hawks game, but I actually WON the tickets!! I never win anything, so it was super exciting, plus we got to bring our friends too!!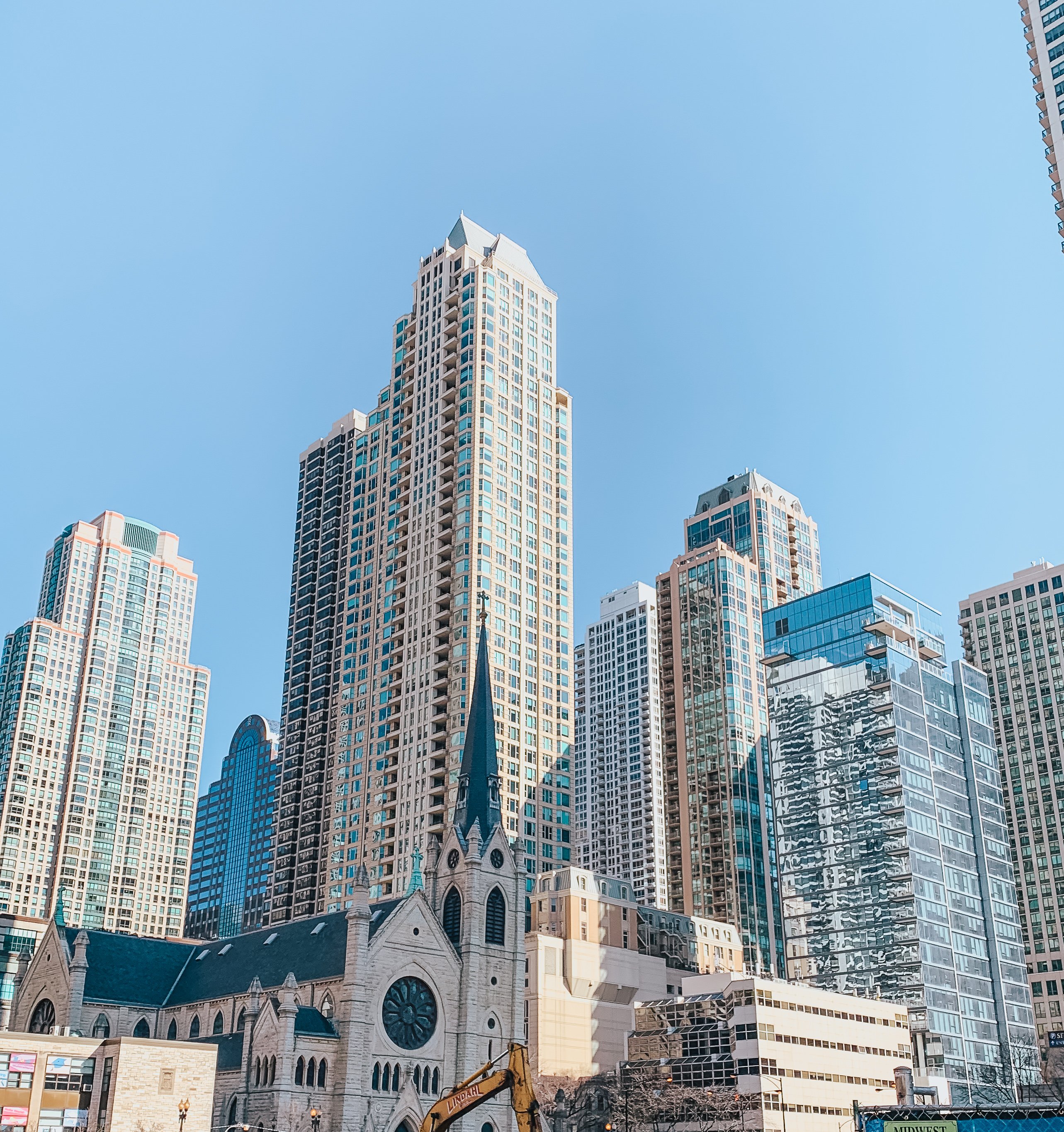 You all know Ashley because I talk about her all the time on the blog and on my Instagram, but her and her husband are who we went down there with! We have all been friends for years and before our quick Florida Trip in February, we have never been on a trip together. This was the first trip we took as two couples together!
//Read all of my Travel Guide Posts HERE//
Where We Stayed:
Park Hyatt on Michigan Avenue – The Magnificent Mile – A 5 Star Hotel with a great view. Ashley and Sean actually won a weekend stay there, so it worked out perfectly for the weekend. We stayed in a room with a balcony that had a view of Michigan Avenue. Only a few of the rooms have balconies. The hotel was beautiful! The spa and pool were also amazing! The service was great!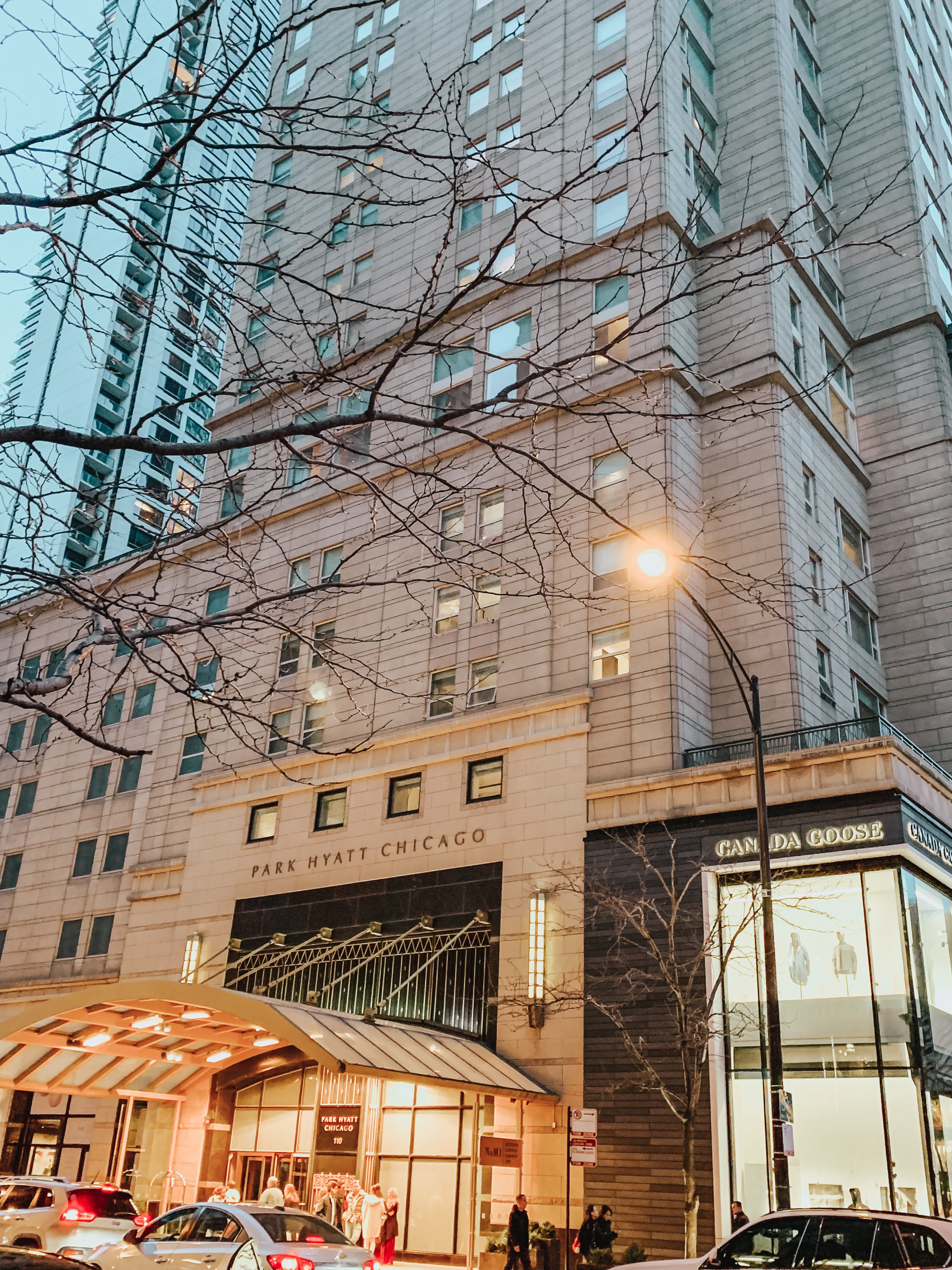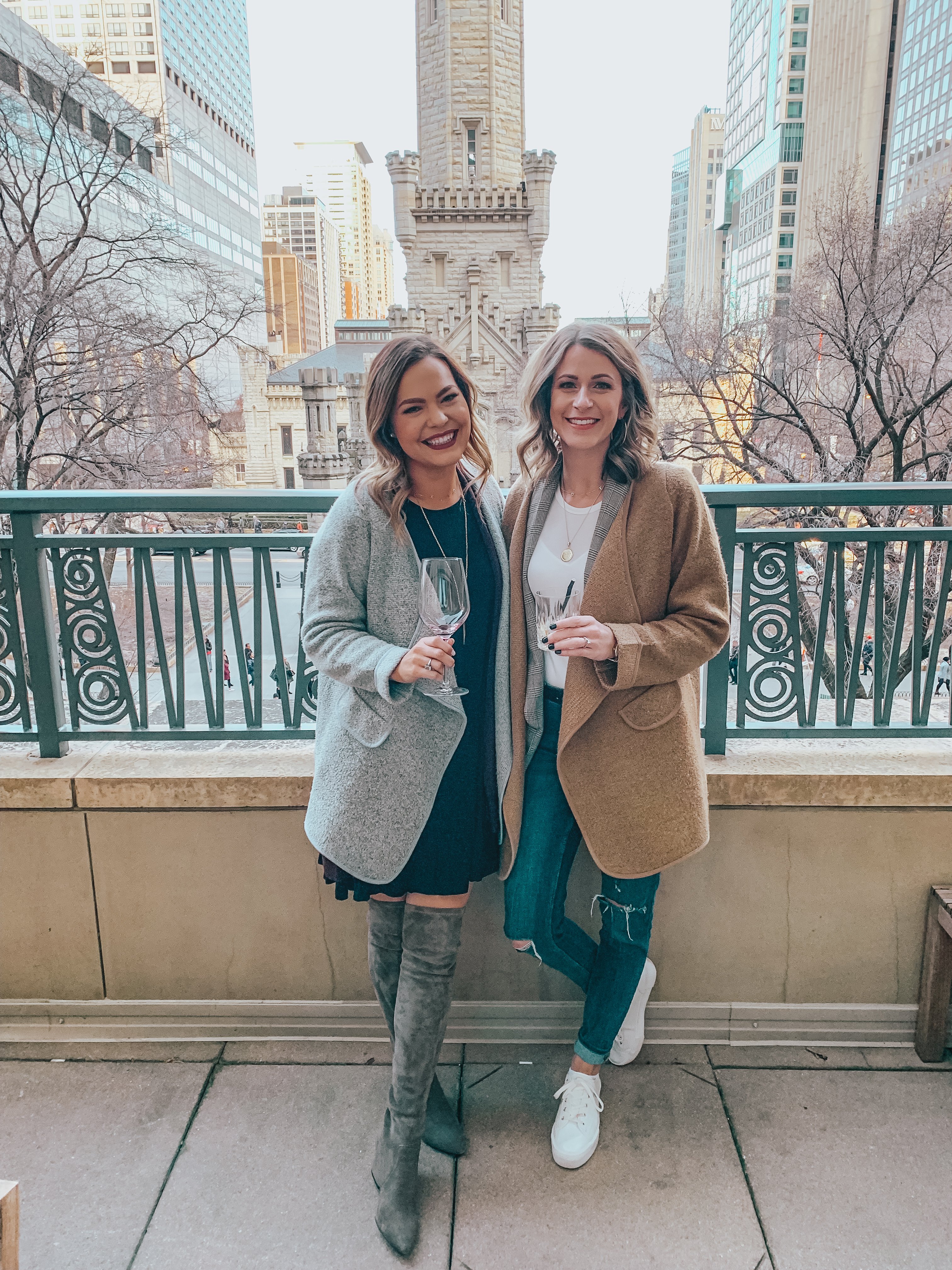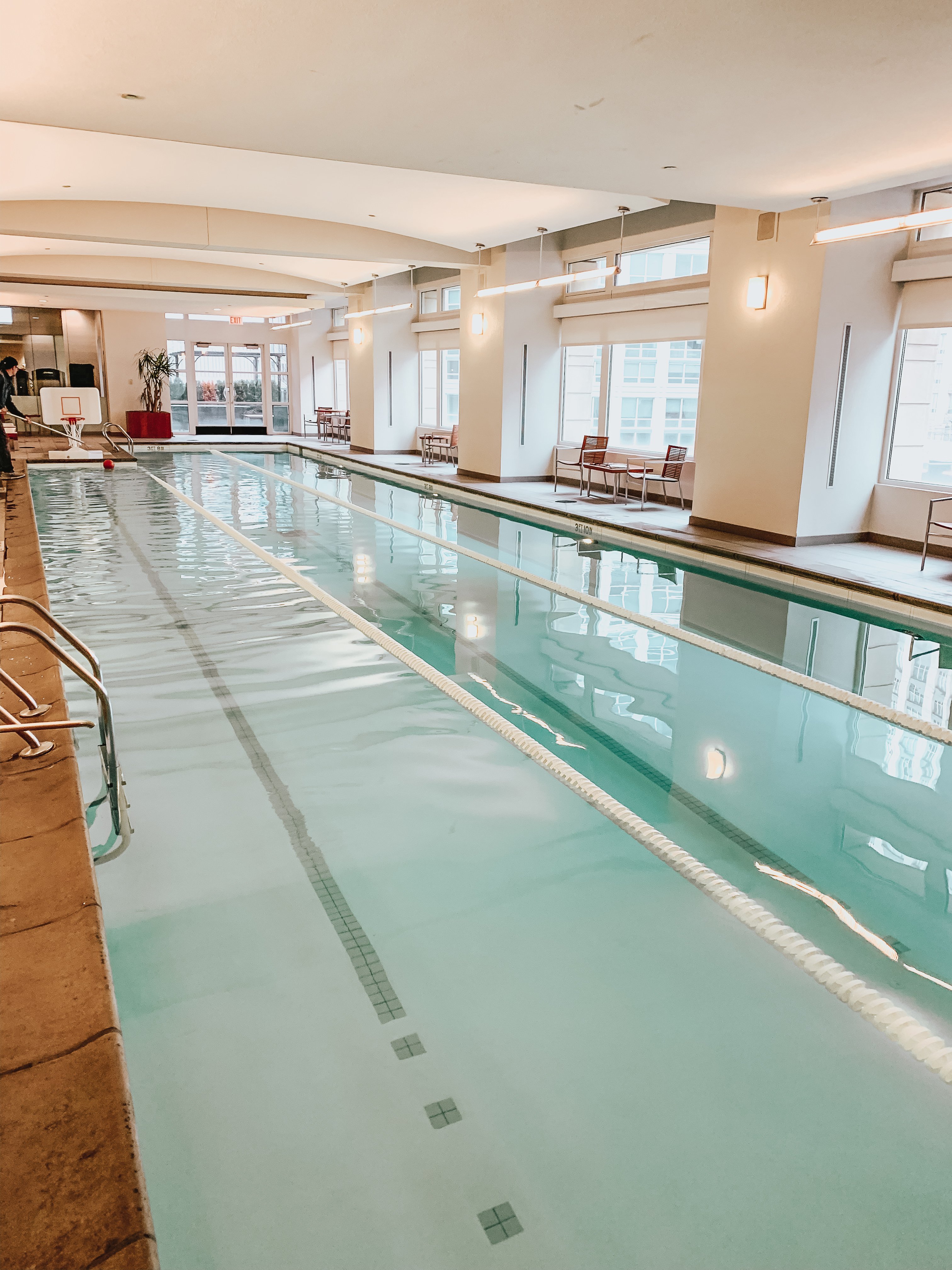 Other Recommended Hotels:
Depending on what your plans are in Chicago, there are so many great spots to stay. If you're wanting to be close to shopping, there are so many stores all over Chicago, but where we stayed was a good spot. If you don't want to drive, think about looking for a place to stay near the "L". Do your research on your hotel once you've figured out what your plans are for your stay and then plan accordingly. Below are a few recommendations from me, as well as from friends in the area!
Holiday Inn above the Chicago Sun Times – we've stayed here before -the bar is amazing and the views are stunning!! The hotel starts on the 14th floor of the building and has 7 floors within the hotel.
Boutique Hotels – Boutique hotels like SoHo House are great because they are always in the most unique areas. We have stayed in a few of them in the past and have never been let down. You have to check out the GWEN– they have a rooftop tent experience that looks amazing!
Where We Ate & Drank:
Trulucks Steak & Crab House – we ate here for dinner on Saturday night. We had a late dinner since we got to the hotel late, but we sat in the bar area where there was live music going on. We had the best meals too! Ashley and I split the oysters as an appetizer- YUM! I got crab stuffed lobster tails for my dinner and Conor got a HUGE crab leg for his meal. Everything here tasted absolutely amazing and we will definitely go back in the future!



Gino's East Pizzeria – On Saturday we were all craving pizza for lunch, and I decided to cheat a bit and have some too! The guys wanted to try Gino's. We got salads as appetizers since the pizza takes quite a bit to make. We all split the thin crust supreme pizza and it was outstanding. The restaurant was very cool too – there was graffiti and writing all over all of the walls and you could sign your name on the wall too! I definitely recommend this pizza joint!




The Billy Goat Tavern – For dinner before the Blackhawks Game, we wanted to go to WestEnd, but it was PACKED. We walked down the road a bit and ran into a little dive bar that had a concession stand-like feel and grabbed hot dogs, burgers and beer for SO CHEAP!
Timothy O'Tooles Pub – we ended our night here Saturday night. They serve food very late and their wings smelled amazing, but we just had some drinks and the guys played a few games of pool. The bar is huge and they have 2 pool tables. The atmosphere was great!
Streeter's Tavern – the coolest little hole in the wall basement bar! They had a large yard Jenga game and beer pong. The guys said you have to see the bathroom because it's a 2 way mirror – you have to see it to know what we're talking about! 😉
Things to Do in Chicago:
Besides the obvious food and drink, shopping is always a great idea!
Shopping -There are so many great shopping spots all over Chicago! Here are a few that I've been to that I love!  Magnificent Mile – Water Tower Place – 900 North Michigan Shops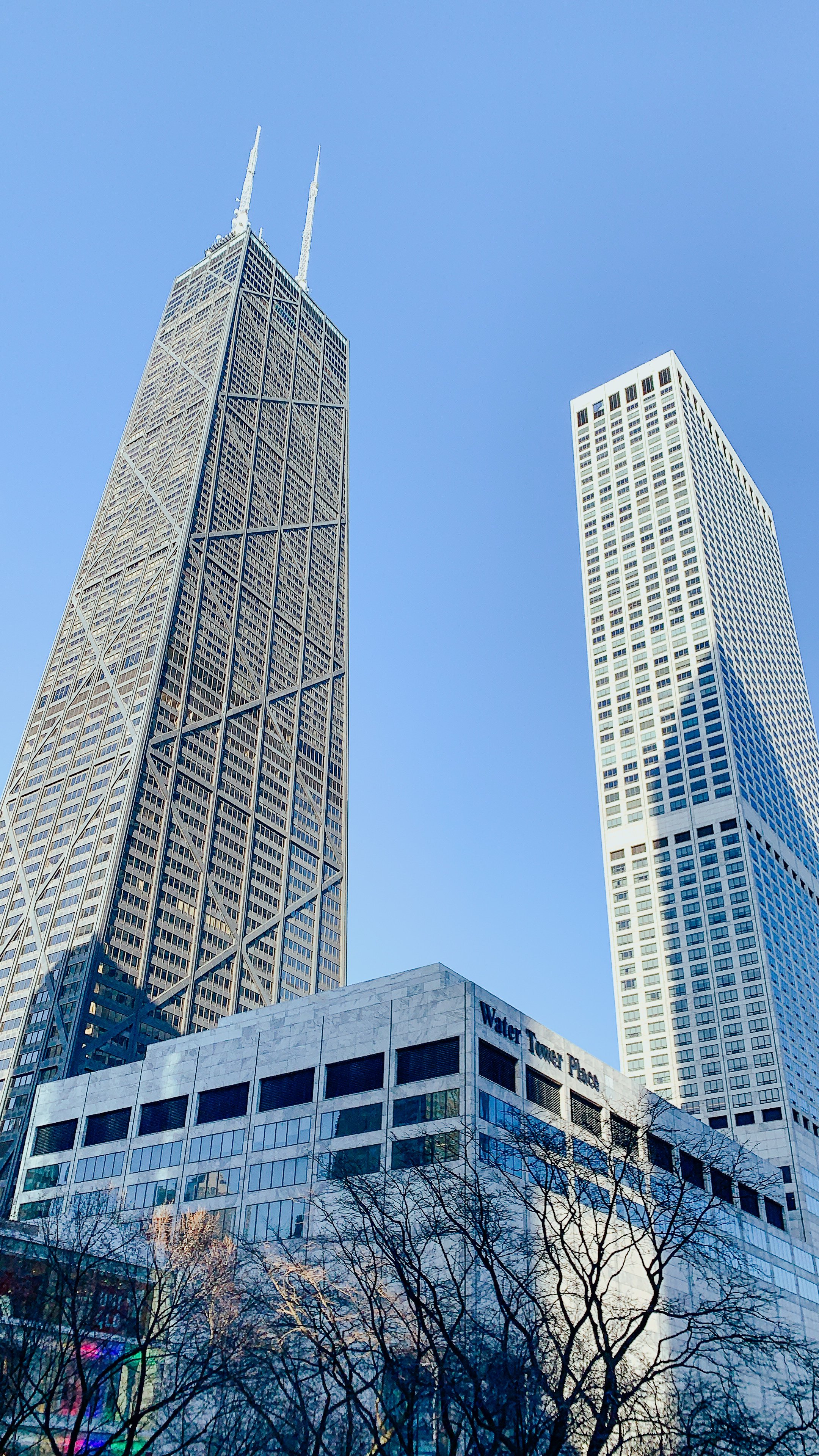 In addition to shopping, there is so much more to do!
Piano Bars – we didn't get to go to any, but they have so many in the area!
Willis Tower (previously the Sears Tower) – so fun yet so scary!
Shedd Aquarium – we've wanted to go every time we are in town, but never make it! Soon!
Navy Pier – Another one we've never been to, but hope to soon! It's always cold when we're there so hoping to go when it's warmer!
Millennial Park – Go see the bean!! They also have ice skating in the winter months!!
Blackhawks Games – the main reason we came to Chicago was because of the Chicago Blackhawks Game! The United Center is such a cool venue and we have never NOT had a great time at a Hawks game! The opening of the game is like nothing you've ever experienced and it's so amazing being part of the action! The Hawks ended up winning in OT vs the Colorado Avalanche and it was a great game! Conor and I have not been to a game where they've lost yet!!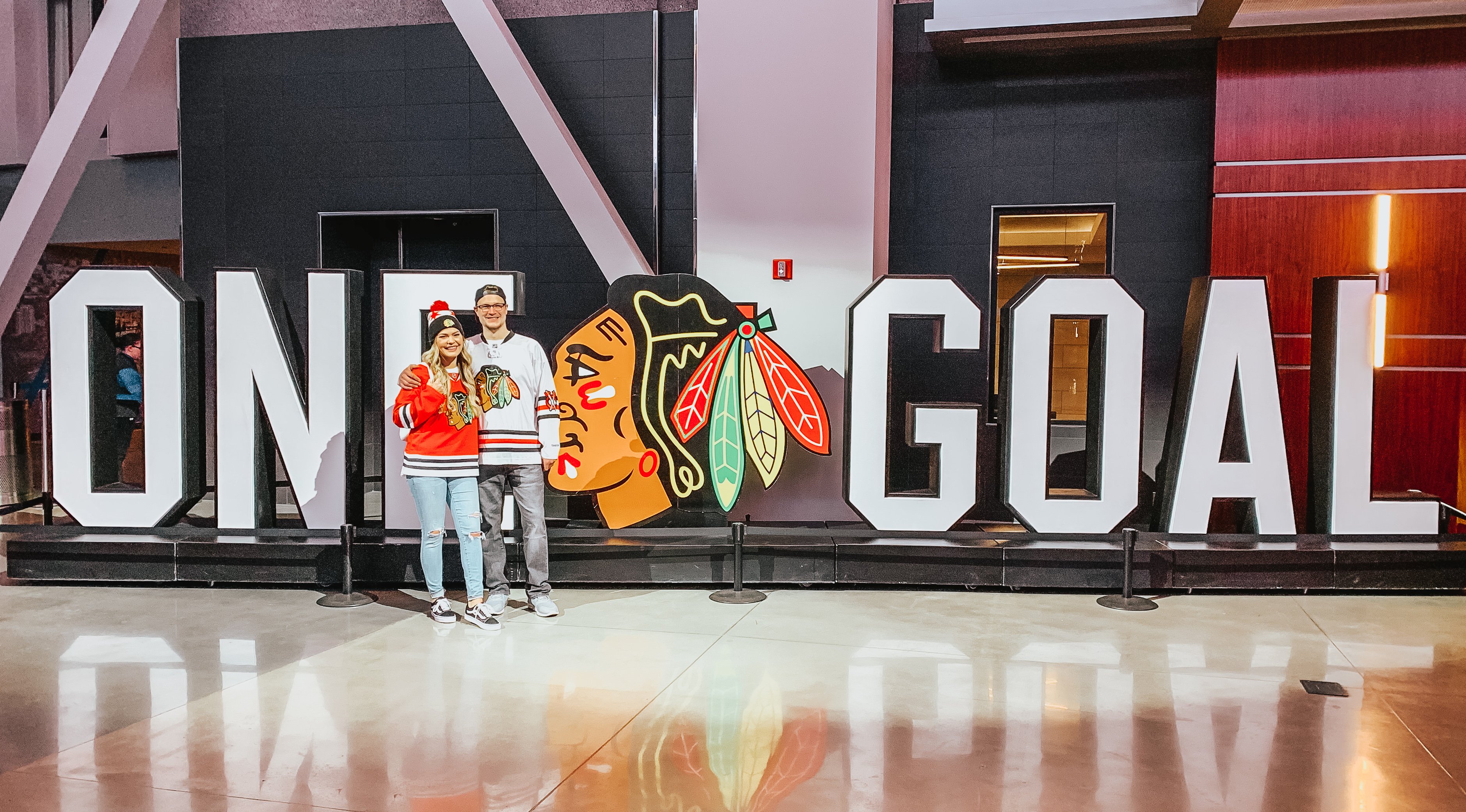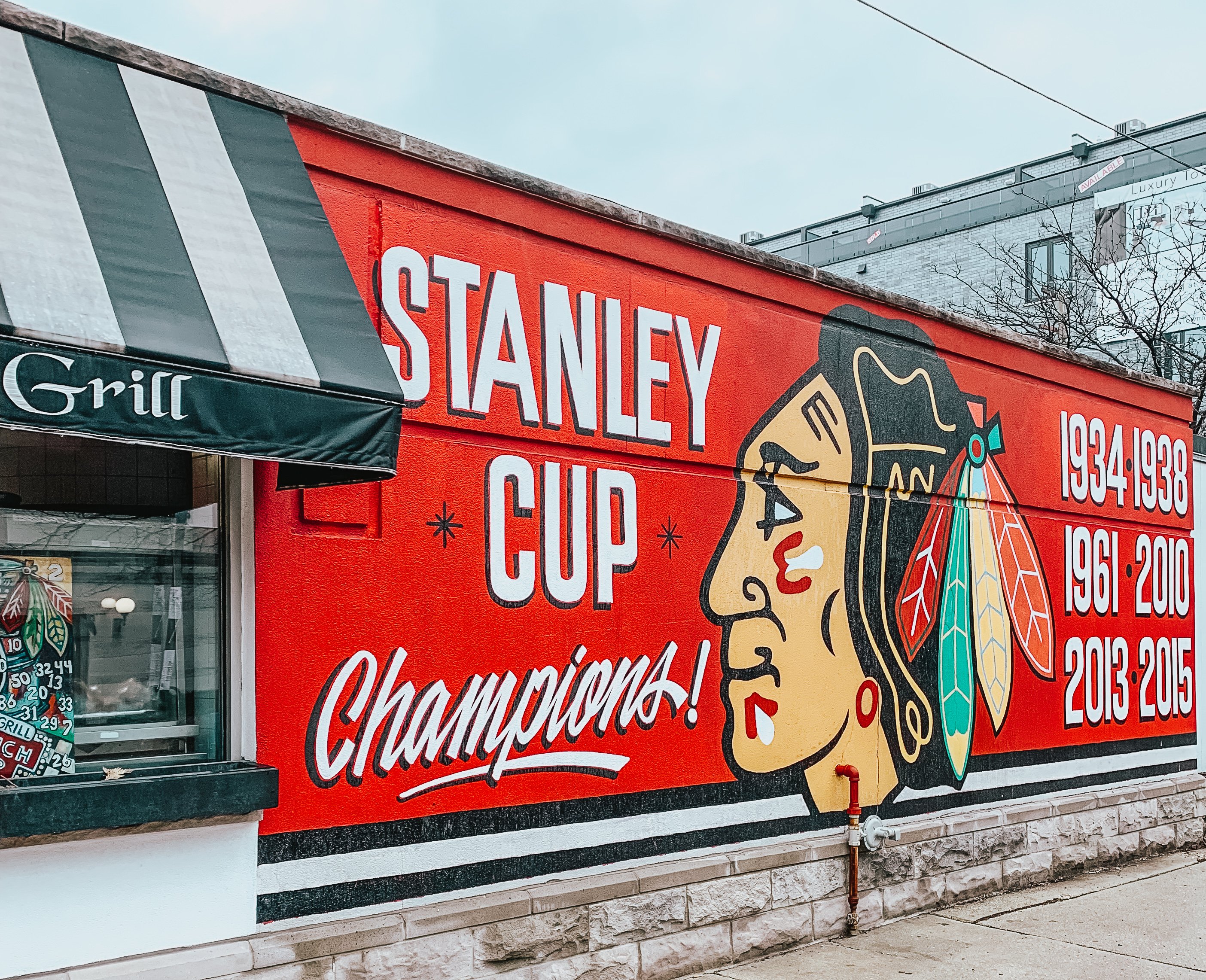 If you've been to Chicago, what is your favorite place to go or thing to do? Let me know in the comments below. I'd love to hear all about it! Thank you so much for reading and hope you all have a great weekend!