Hi Everyone!!! Welcome back & if you're new to the blog, welcome! I hope you love it! You can learn more about me HERE, but if you love my content, I would love it if you subscribed to my email list! You will get a max of 3 emails per week, or you can sign up for a weekly recap email, which is one email per week! I try to stick to one fashion post and one beauty/lifestyle/travel post a week.
This week I will be sharing 2 fashion posts, one today and one HUGE haul on Friday, so you won't want to miss out! Today I wanted to share with you a fashion item I've been crushing on lately, Mules! I am also sharing the best way to style the mules. If you like these kind of posts, I will definitely continue sharing them too, so let me know!
I can honestly say that when mules were first starting to become trendy again, I was not fully on board. I LOVE the look of heeled mules, but the flat ones made my feet look weird and I was just not a fan. The difference between a flat and heeled mule is that most of the heeled mules come open toed. The flat mules are what I am referring to in this post. What made me continue trying the flat mule trend was that they looked so good on everyone else! Last year, I finally purchased my first pair of mules that I liked on my feet, and since then, I have purchased quite a few more! I have gotten more used to the look of them on my feet and have grown to love them on everyone!
My Favorite Pair of Mules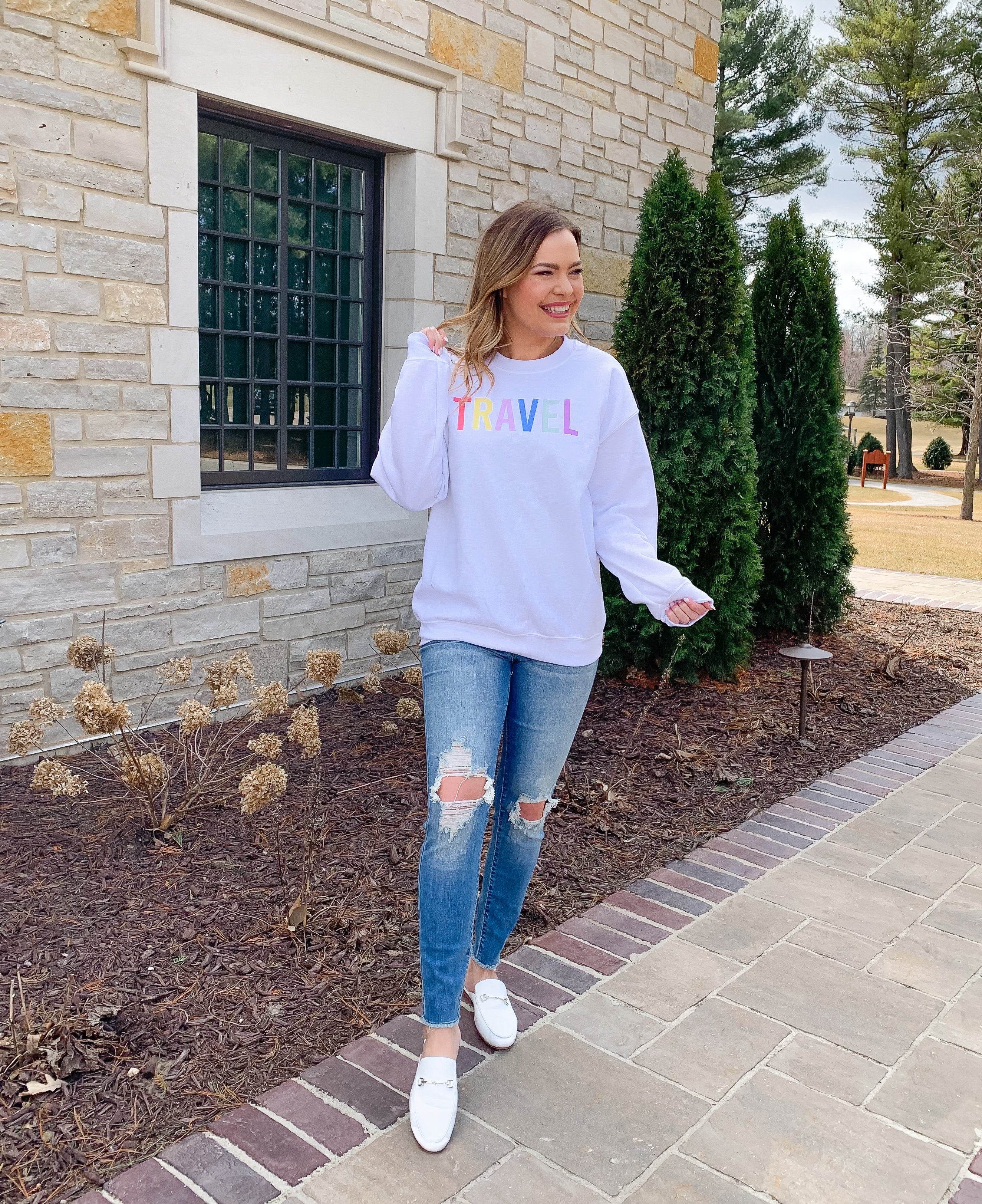 I purchased this pair of flat mules late last year when I really shouldn't have even been wearing them, but I had my eye on them for so long and finally took the plunge! They are so affordable, which made the purchase a bit easier. There is just something about the way these fit that make them look so good from my angle and from another person's point of view.
These could also be considered backless loafers, but I would still consider them mules!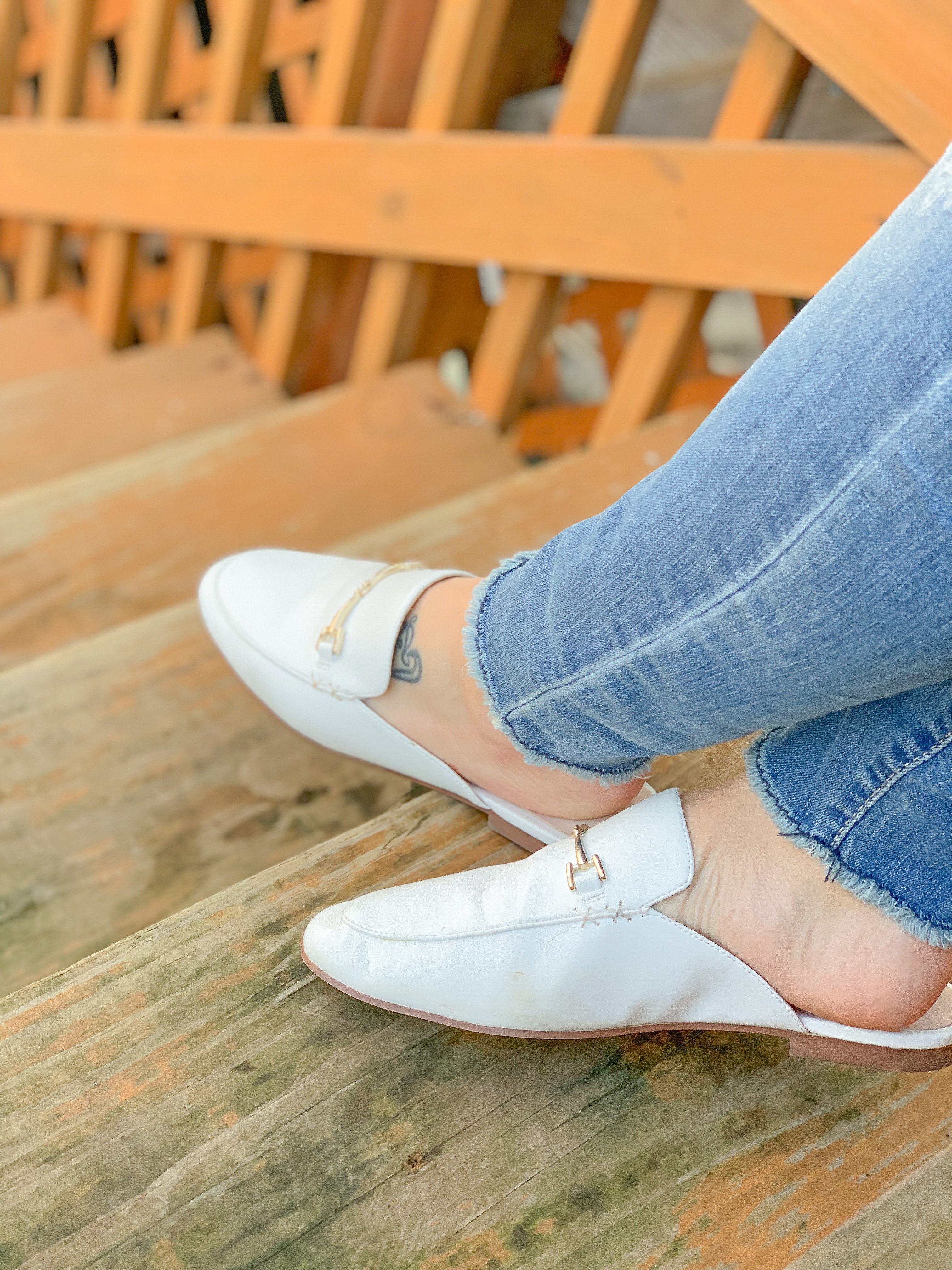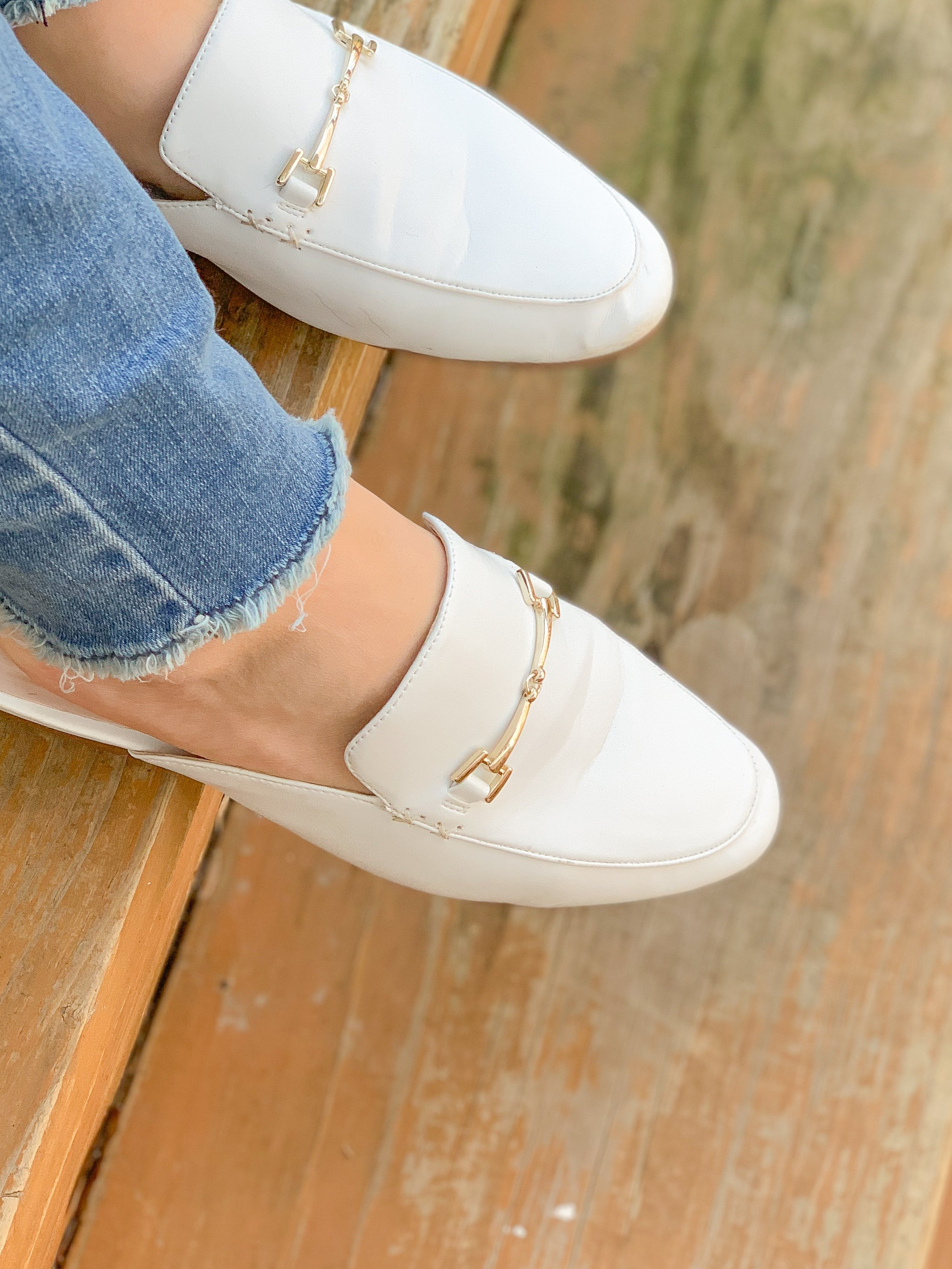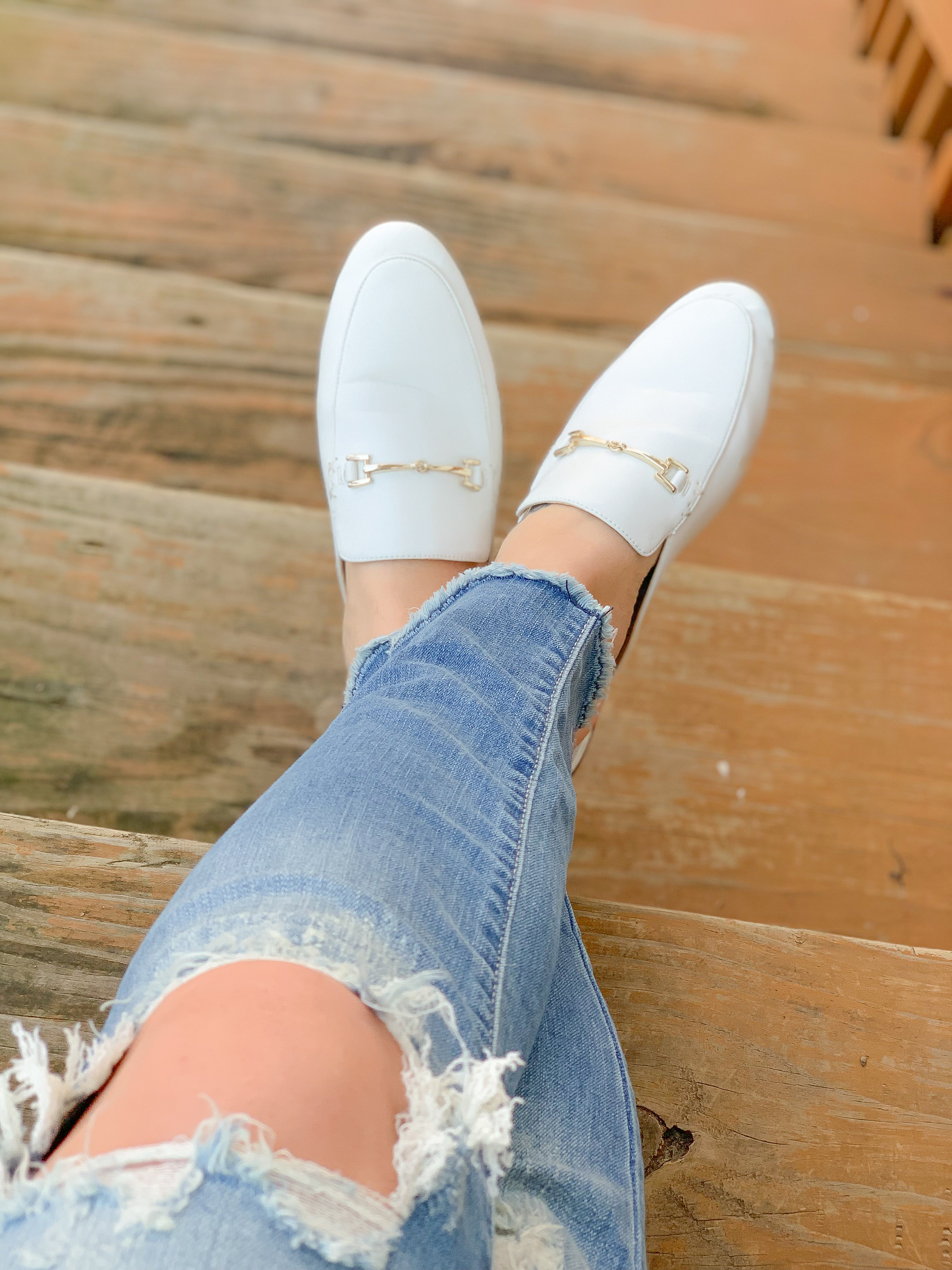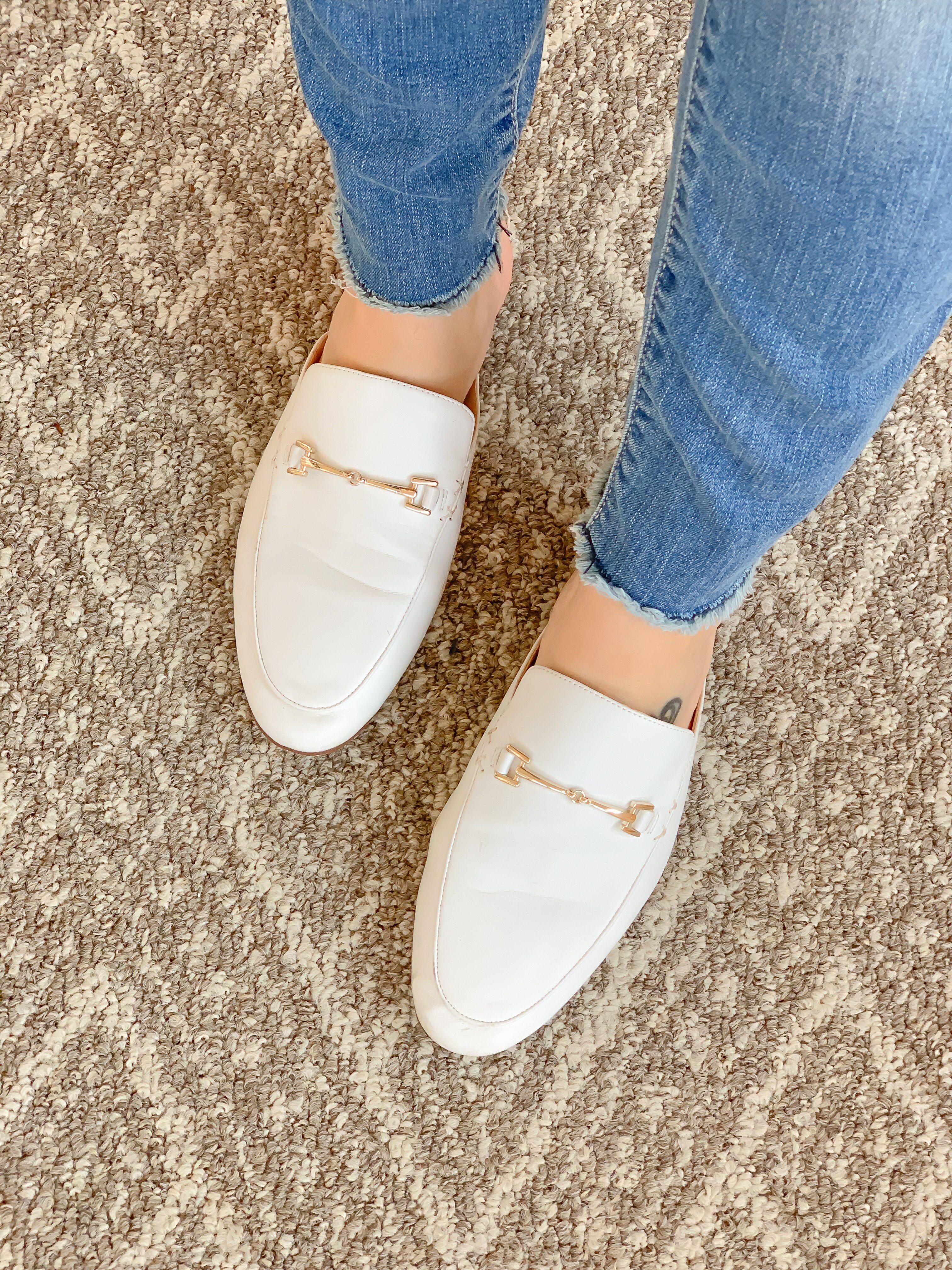 How to Wear Flat Mules
I LOVE wearing flat mules with a crop pant or any kind of distressed hem on pants. They look good with jeans that aren't cropped or distressed on the hem, however I prefer the former. My favorite way to wear flat mules is with a raw/distressed hem crop jean and a flowy top! If you're going to wear a tighter top, pair it with a wide leg crop pant and the mules. I would avoid wearing all tight fitting clothing with mules if you have any curves.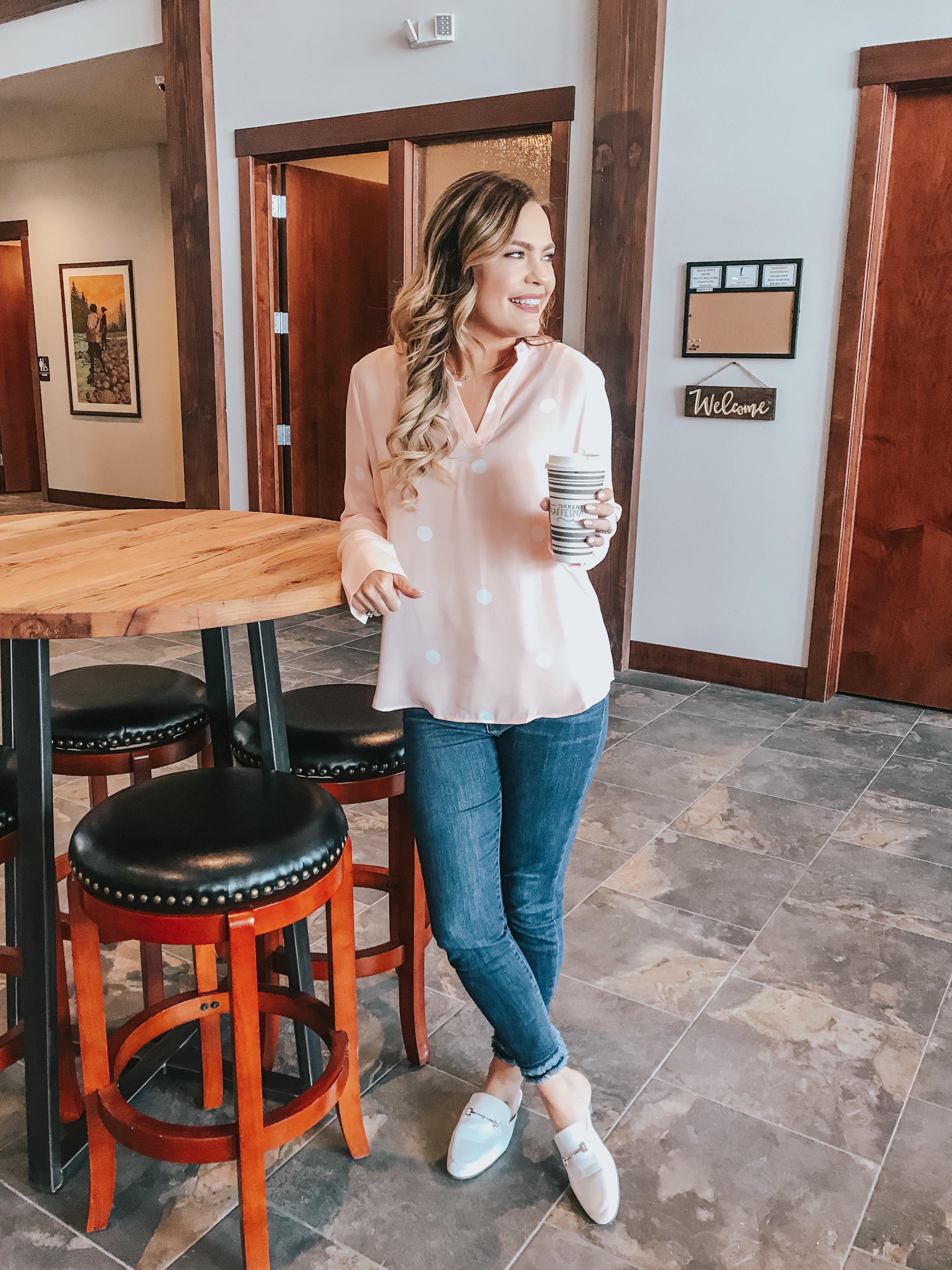 Other Mule Picks
Below are some other mule picks, both flat and heeled.


Thanks for reading & hope this post helps you!

---
Giveaway Reminder
Just a reminder to enter the giveaway from last week's post! Details below!
It's officially Spring and time to treat yourself to some shopping!
I've teamed up with a group of bloggers to give you
a chance to win a $750 Nordstrom Gift Card!
To enter: complete the steps in the rafflecopter below. The more steps you complete,
the more entries you receive, and the better your chance at winning!
This giveaway runs until Tuesday, April 9th at 12am PST
Winner will be announced here. Good Luck!
*this giveaway is in no way sponsored by Nordstrom.