Happy Wednesday loves! I hope you all had a great Easter weekend if you celebrate. If you saw my Instagram post with the outfit I wore to my family Easter, I wanted to share the same outfit today on the blog. I found this jumpsuit when Chelsea Olivia shared it on her Instagram in the blue color. I had to snag it in the pink color because I knew it would be perfect for the holiday, but after getting the pink one, I may have to get the blue or green too!
This jumpsuit is the cutest! It is under $25 and comes in grey, black, pink, green, and blue! The fabric is a linen material, so it is not super stretchy. It zips all the way up the back, but I was still able to get it on and off myself. The tie is not attached to the jumpsuit so it can be adjusted and tied wherever you'd like, or you can leave it off. I personally love it on the jumpsuit – it completes the look. Lastly, and most importantly, it has pockets!! ( MY FAV)
I am 5'7″ and the bottom of the jumpsuit hits mid calf. They almost flare out just a touch at the bottom too, which is very flattering in my opinion. As you may be able to see in some of the photos, there is a lining (almost like shorts) on the inside to help conceal any undergarments. You can hardly notice it when it's on though. I have a long torso and the jumpsuit fits snug, but not too tight. When sitting down, since it's not super stretchy, it may feel a bit tight, but not uncomfortable, at least for me.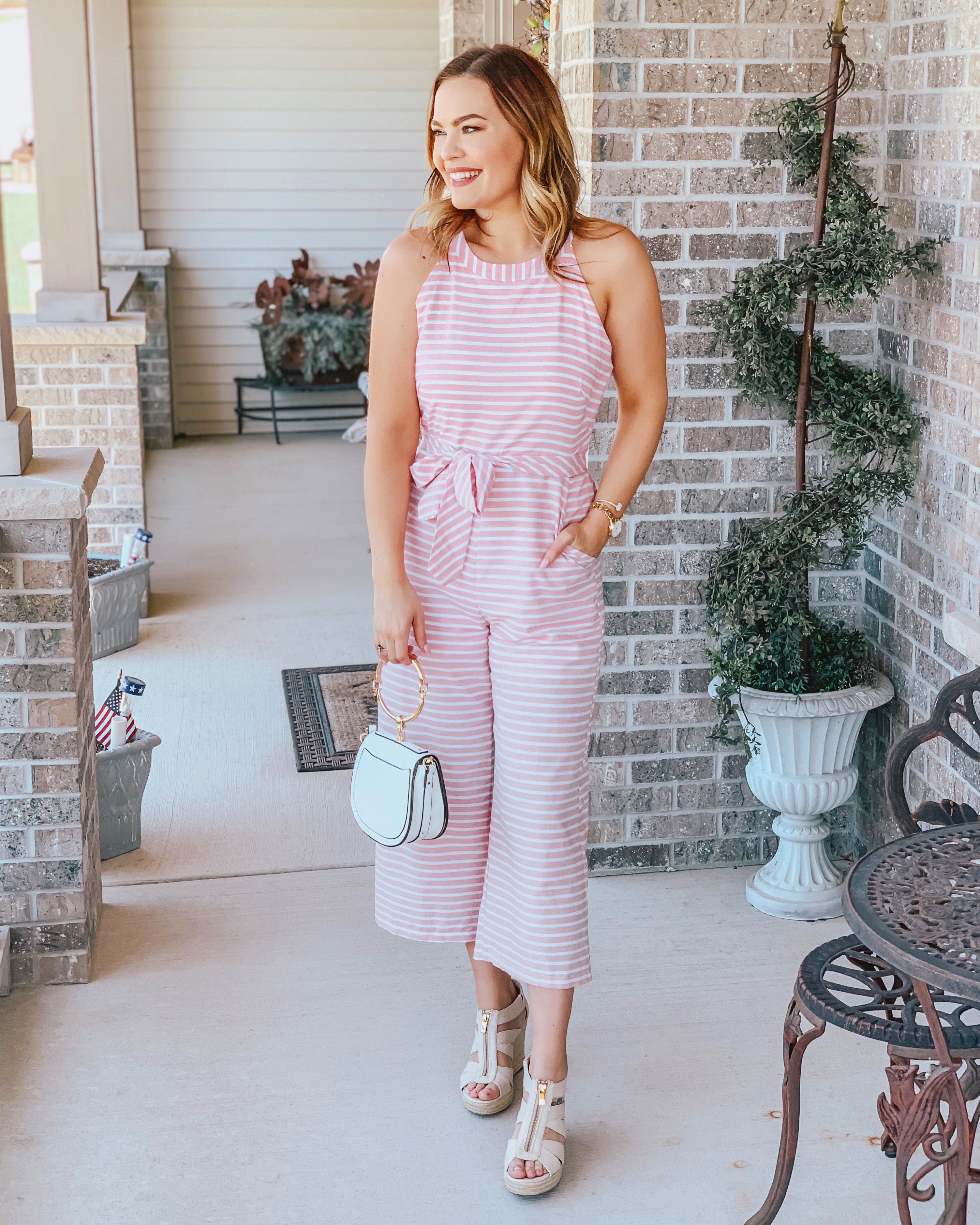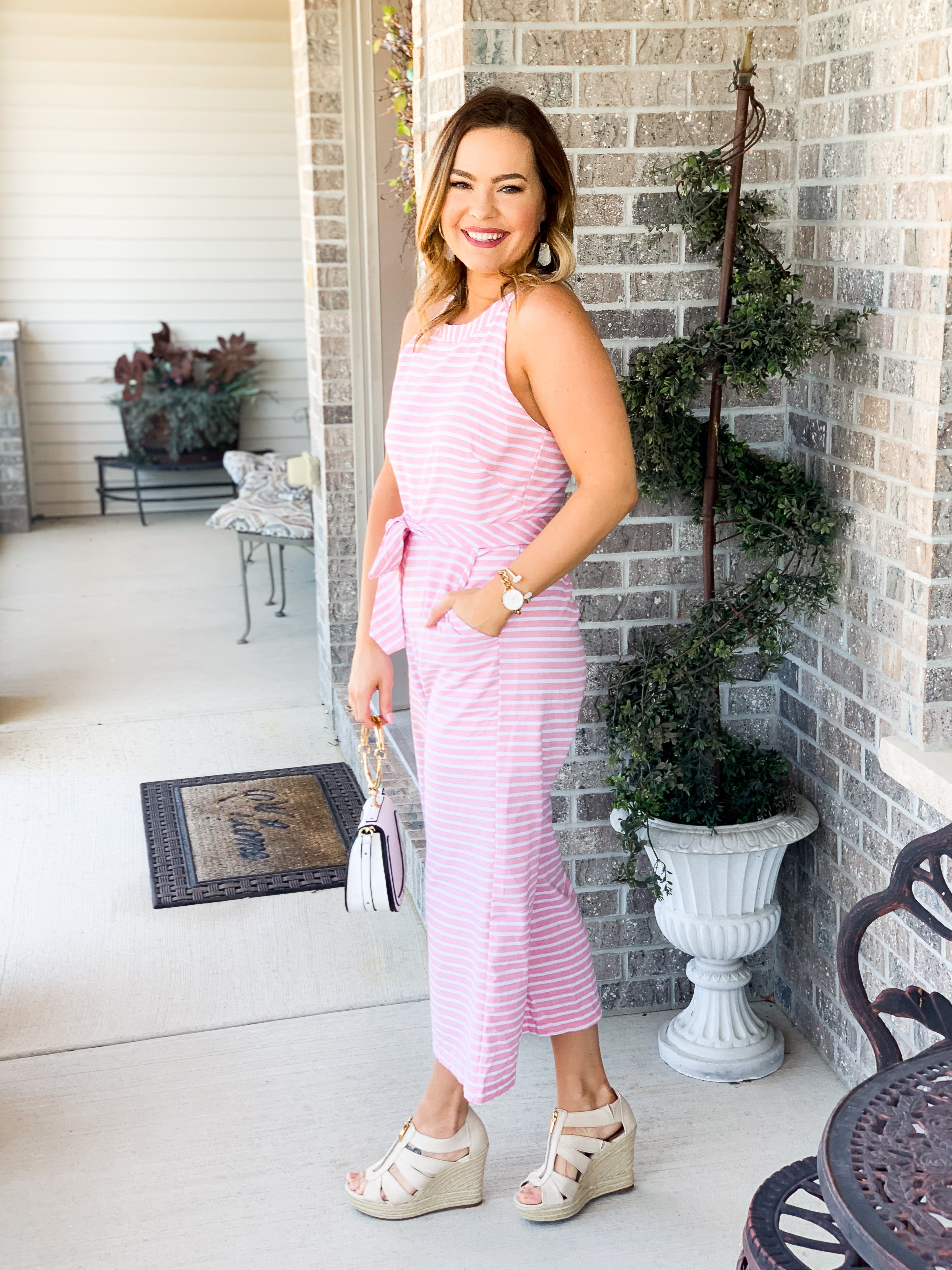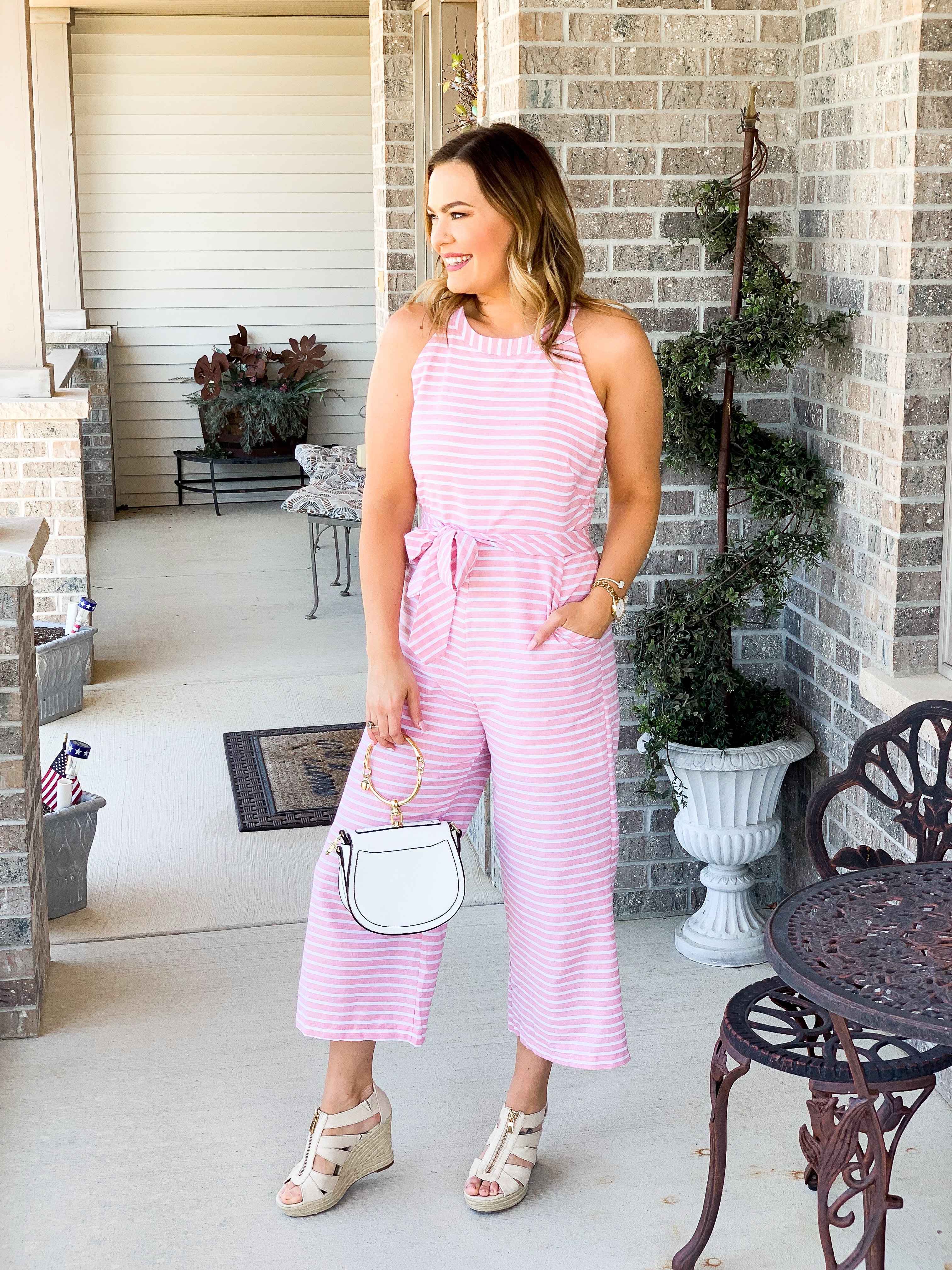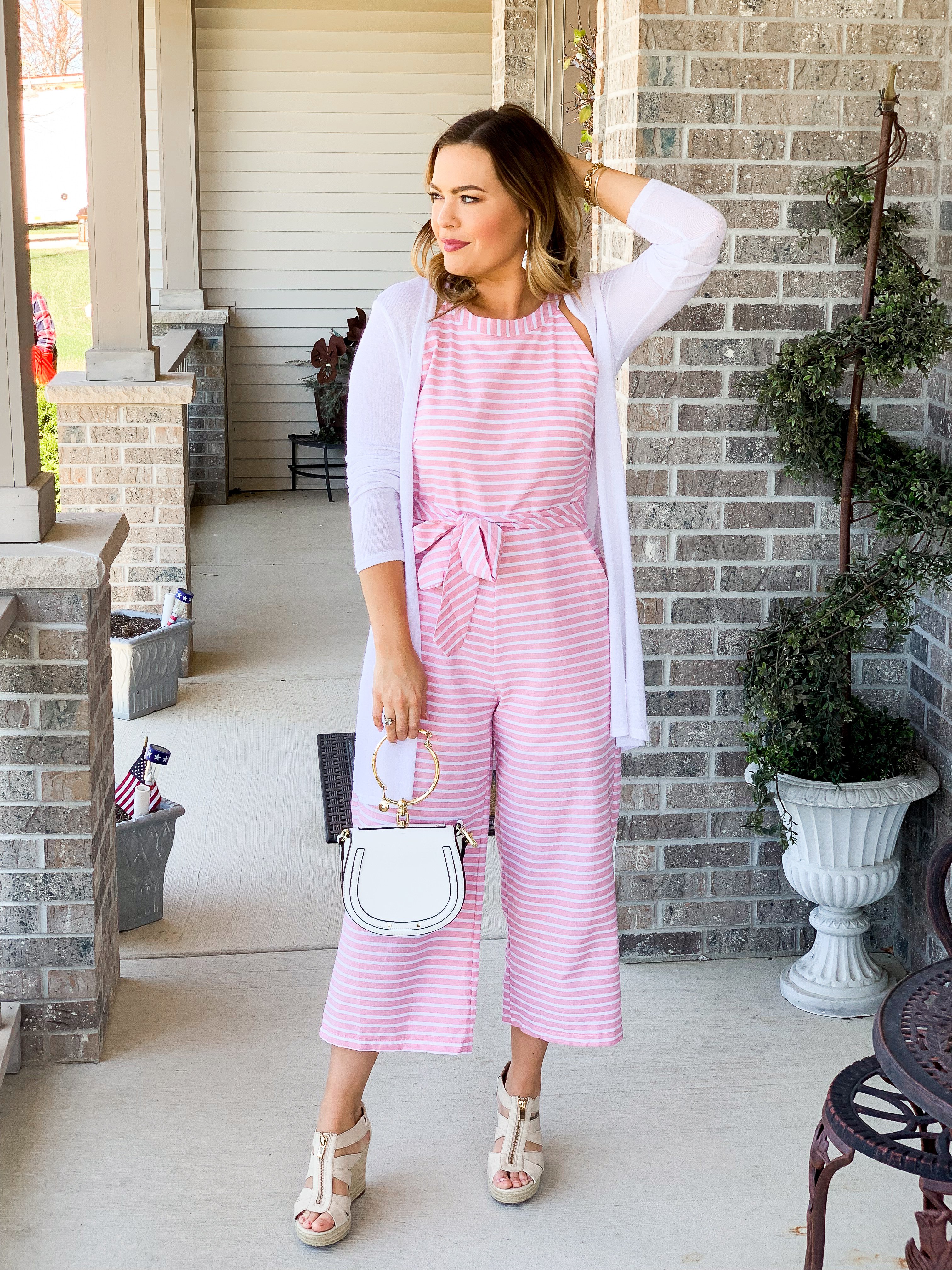 I chose to wear some wedge espadrilles with this, however another option is a cute pair of flat sandals or my white mules as shown below. I paired it with a white cardigan since it was a bit chilly in the morning. I walked to the park with my nephews in this outfit and was very comfortable the whole time (even while playing with them on the jungle gym).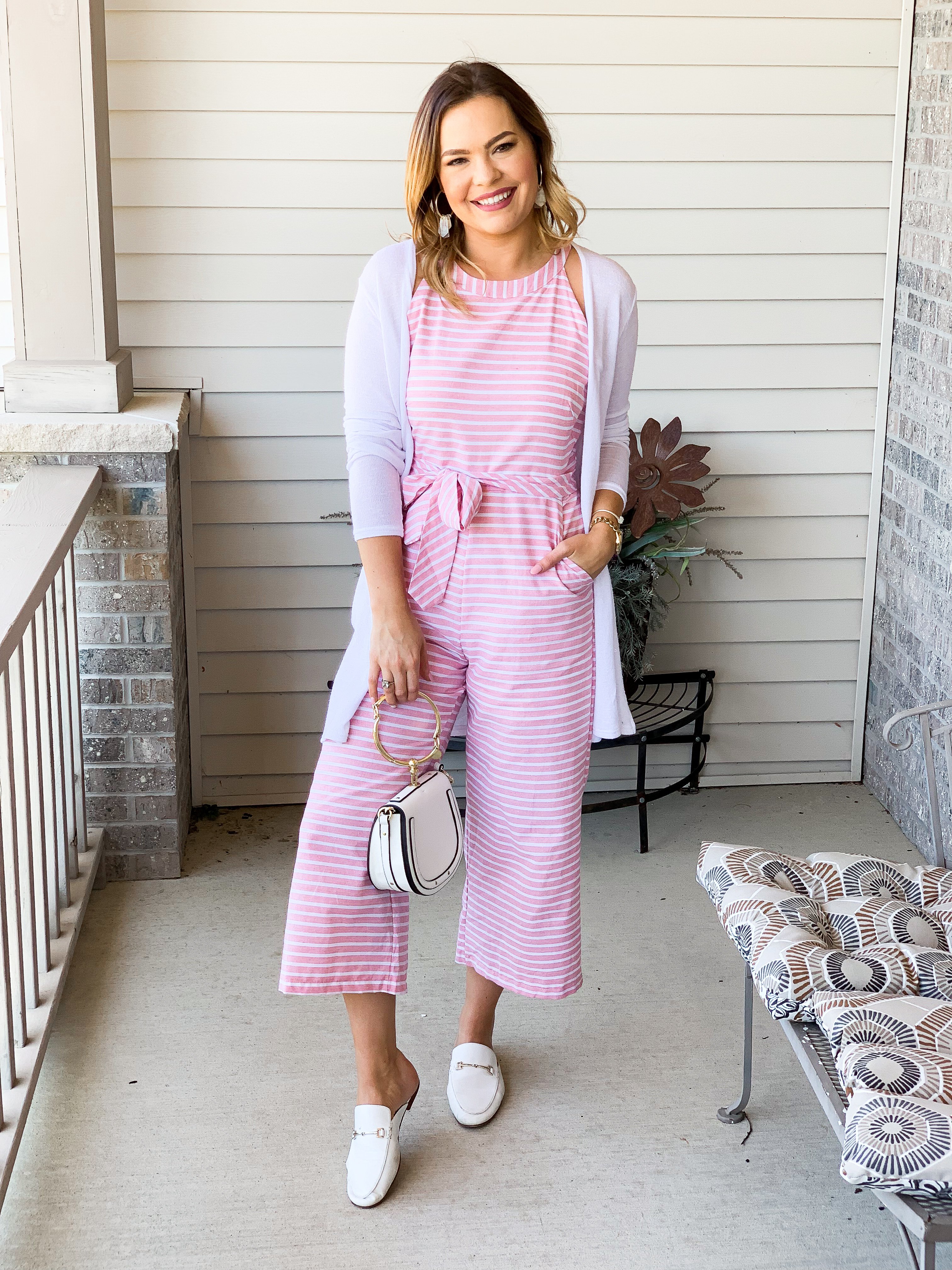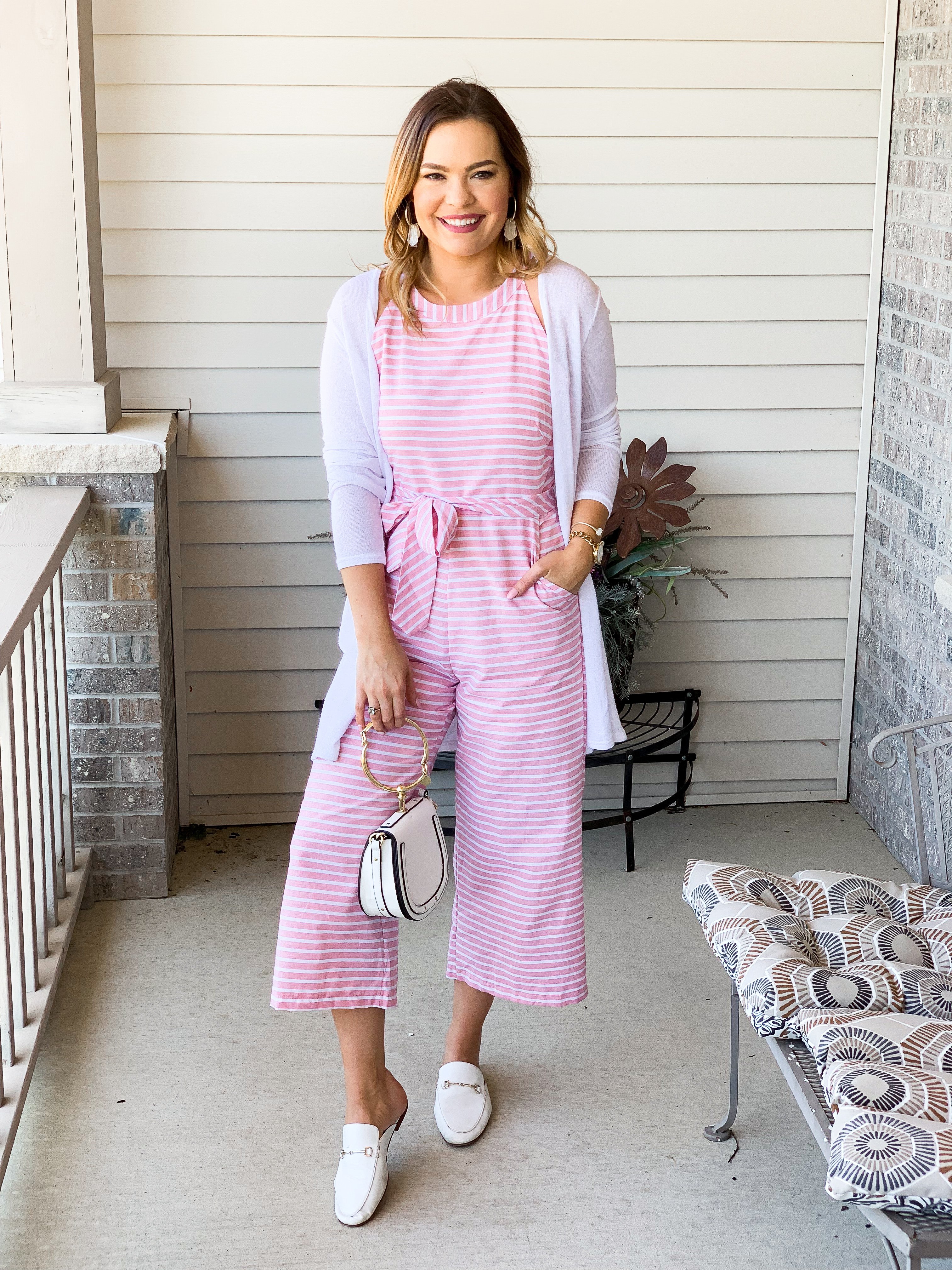 Pink Jumpsuit | White Purse | KS Earrings | KS Cuff Bracelet | MVMT Watch (Get $15 off with code "kelsie15") | Wedge Espadrilles | White Mules | Lipstick

There is also a romper and long sleeve version of this outfit out there!

Thanks for reading!

---