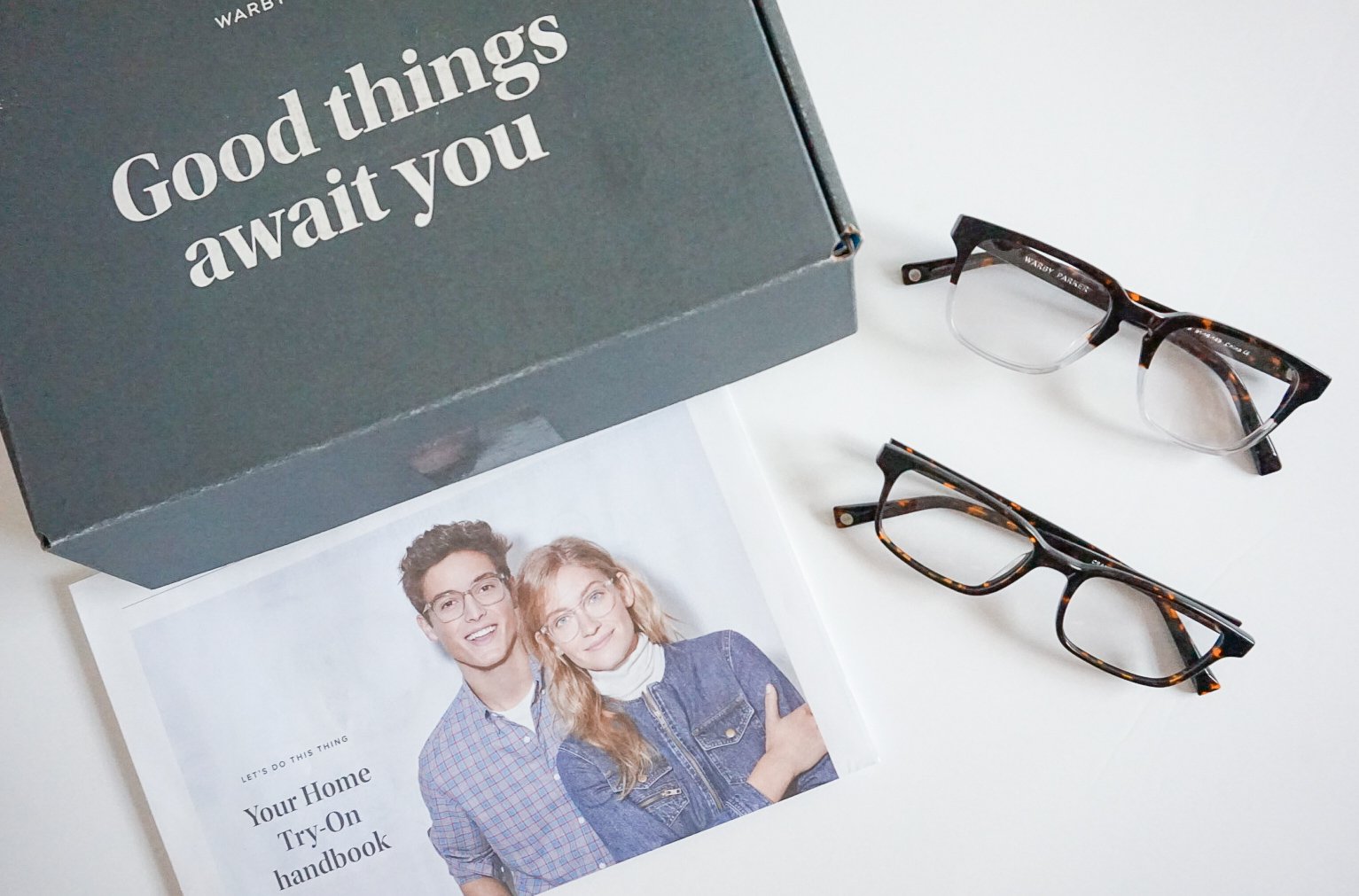 Happy Friday loves! Remember last year when I did a Warby Parker Try On Haul? Well, guess what?! I didn't end up getting any glasses because I just couldn't decide. I am SERIOUSLY in need of new glasses this time around, so I need your help. I'm sharing another Try On Haul with some new frames (along with a couple of frames from last time). You'll have to let me know which ones are your favorite!
About Warby Parker
*Disclaimer: This post contains affiliate links. Some clicks/purchases may result in a small commission to keeping my blog running at no additional cost to you. Thank you for supporting my blog.*
If you haven't heard of Warby Parker before, they are an online glasses/sunglasses shop that you can TRY on your glasses before you buy them! I absolutely love the concept, because it saves you time on going to a store and trying them on, and it lets you test them out for a few days before picking the one you like/want.
I first heard of Warby Parker many years ago and decided to try it out! When I heard most of their glasses were $95 (with prescription) I couldn't pass it up! Glasses can be so expensive! Also, for every pair of glasses sold, they give a pair to someone in need! I think it was 5+ years ago that I finally ordered my first pair of glasses from Warby Parker and I still wear them today! I went through 5 different at-home try-on shipments (with 5 glasses each) before choosing my current pair, the Mitchell glasses. They have been treated poorly over the past few years and I'm finally in need of new glasses.
Help Me Pick New Glasses
All of these below come in different colors and some have different widths. Pricing includes prescription.

If you're on the hunt for some new glasses, I HIGHLY recommend trying out Warby Parker! They're so affordable and why wouldn't you want to take the opportunity to try something out before you buy it? I'm all for it! They also have sunglasses with and without prescription, as well as Men's glasses too! My husband's current glasses are also from Warby Parker. He shared a Try On Haul on my YouTube Vlogmas video here last year and ended up getting the Burke glasses in Tennessee Whiskey. Love them on him!!
Hope this helps you find some glasses and thank you for helping me pick out mine! 😉
Until next time,