It's Thanksgiving week, but holiday work parties and other family get togethers are already starting. I wanted to share 3 Holiday dress options in todays post that are perfect for a work holiday party, a family gathering, and could even be last minute Thanksgiving outfit options if you're reading this early on.
P.S. these dresses are on sale for 40% off right now! 
Keep an eye on my blog this coming Friday for some amazing black Friday deals all rounded up – be sure you're subscribed so you don't miss out! Gift Guides will be starting next week, but you can get a sneak peek at those on my holiday page. Keep in ming, last year's gift guides may also be on there.
Photos by Kate // Eloise & Peas
Look 1: Plaid + Boots
I love this dress – Plaid seems to be popular in dress form this season. Throw on some boots & bling and you're good to go! The perfect holiday dress.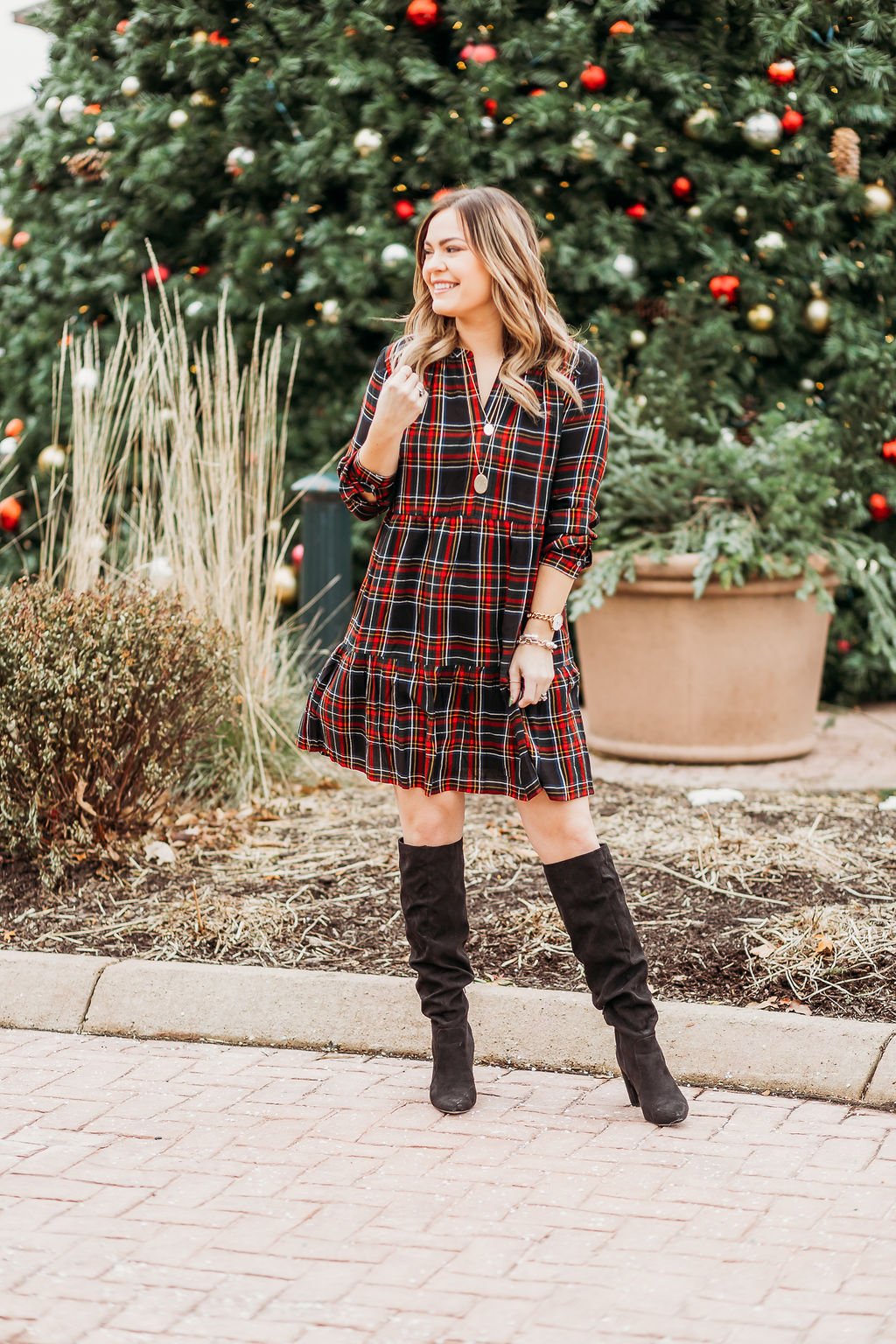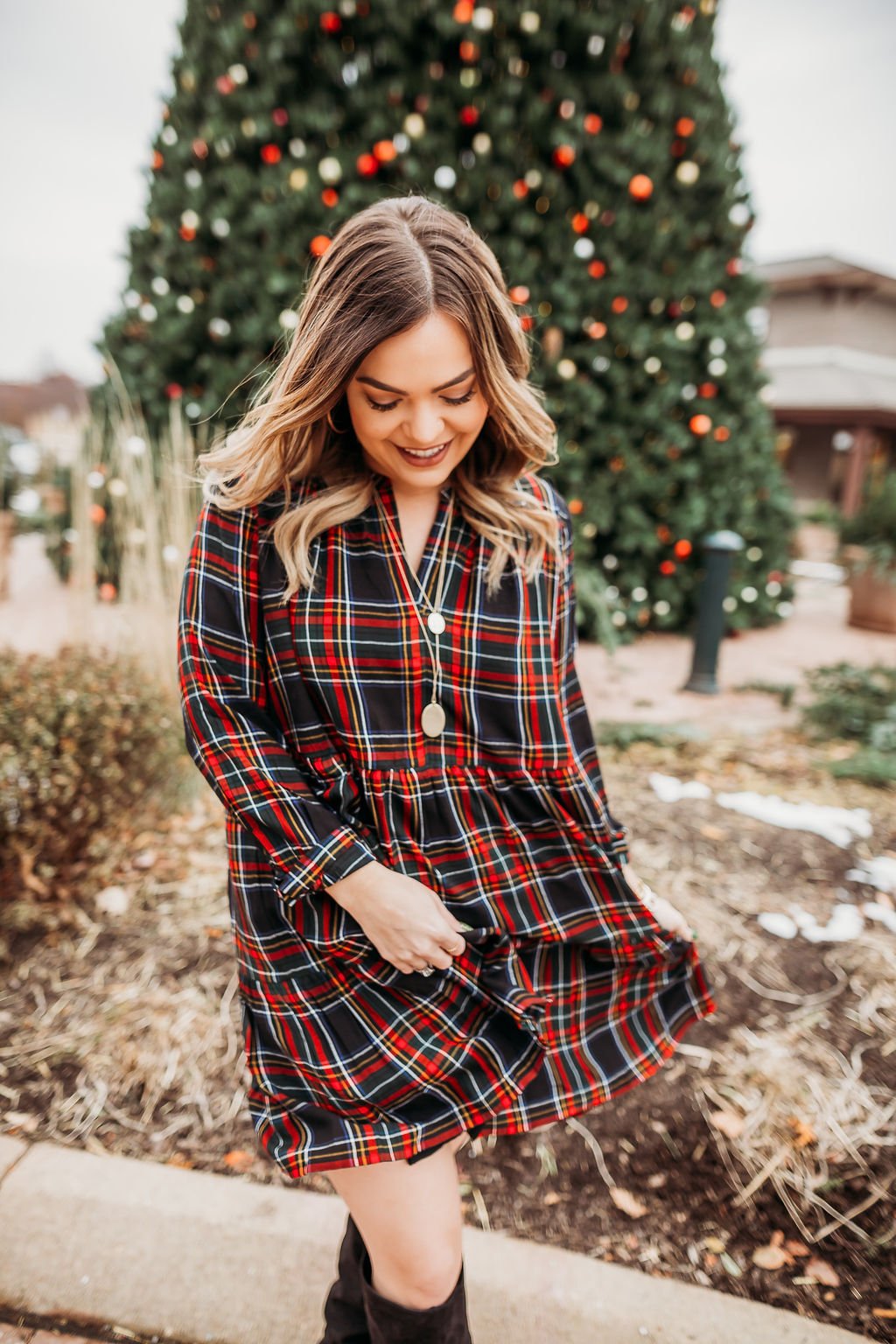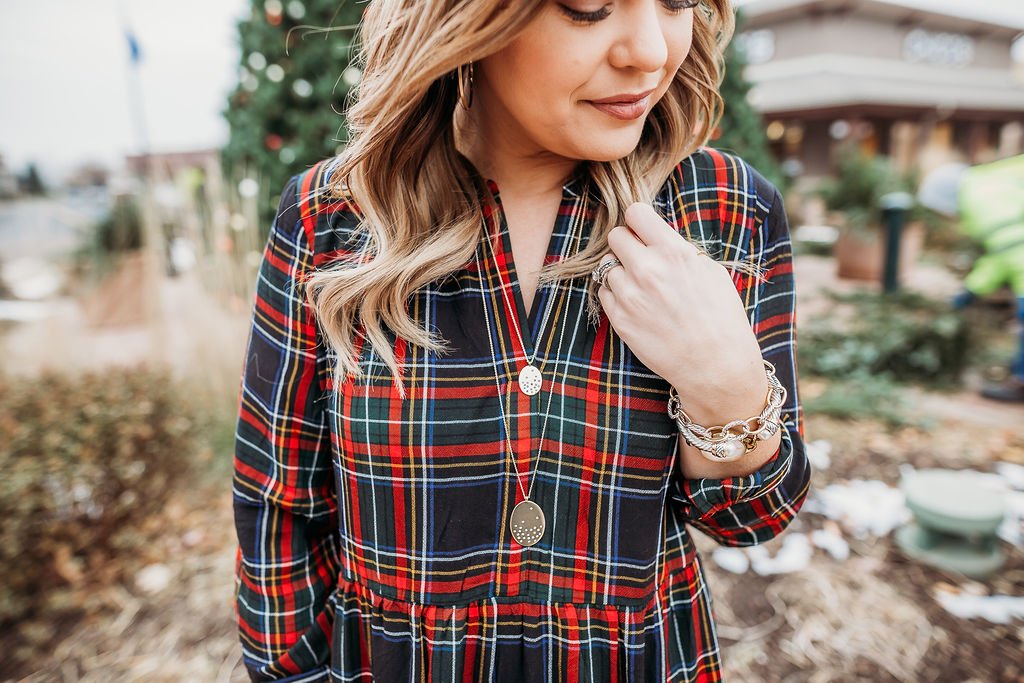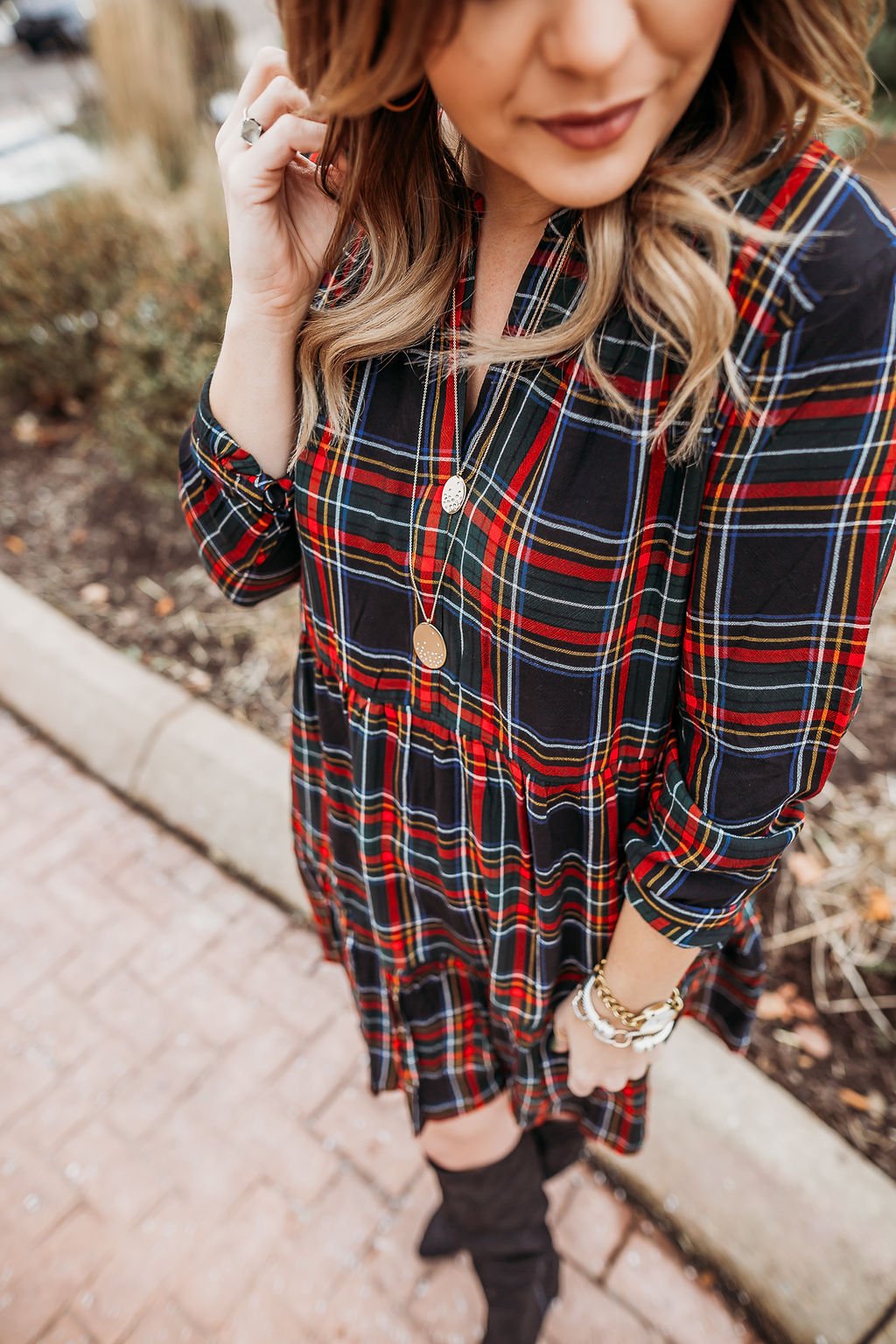 Plaid Dress | Necklace | Black Boots (Similar)
Look 2: Red Dress + Plaid Poncho (optional)
I've always loved a good red dress! This one has a ruffled hem turtleneck with knit detail on the sleeves. The plaid poncho can be thrown on to make it a little more casual, while keeping you warm.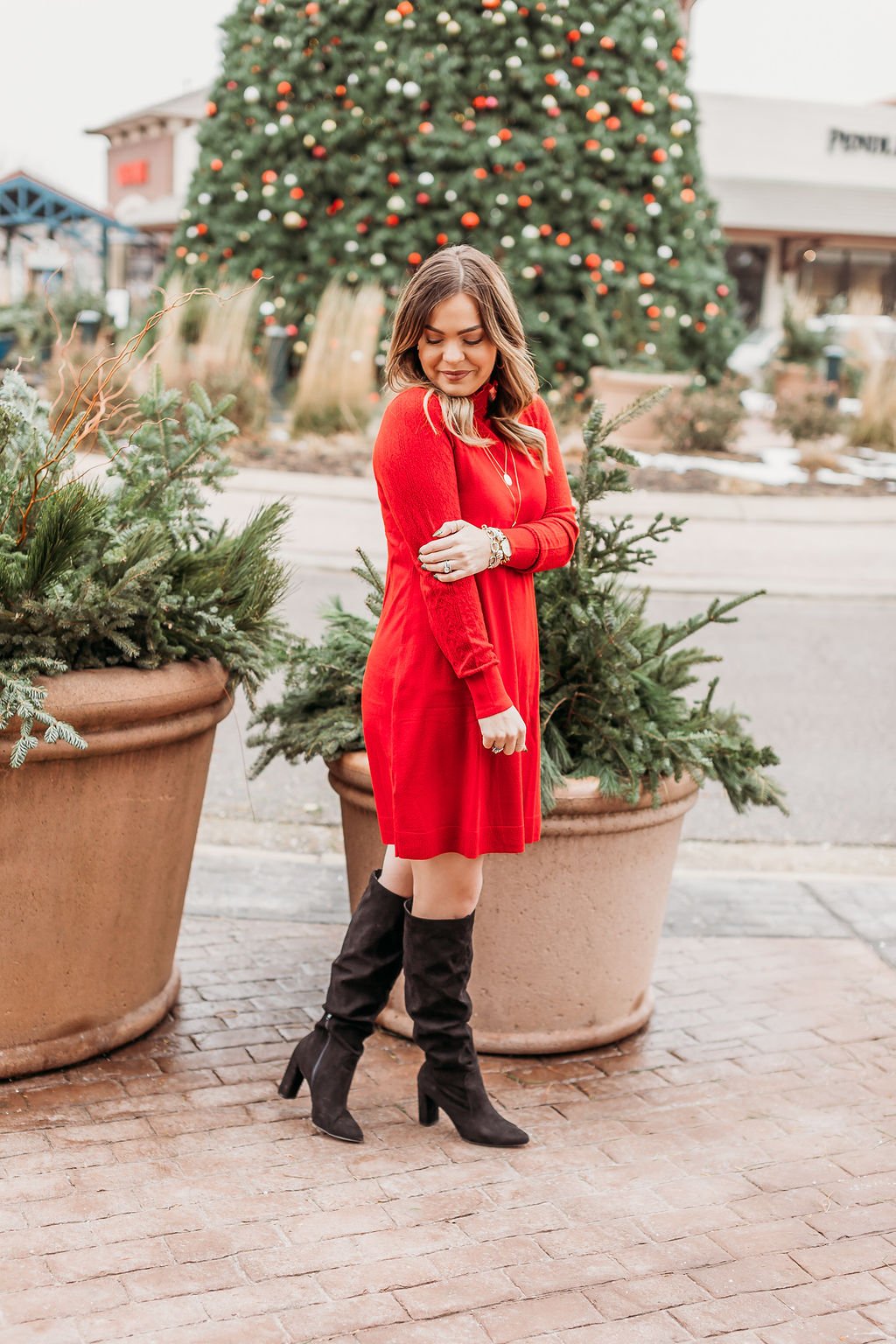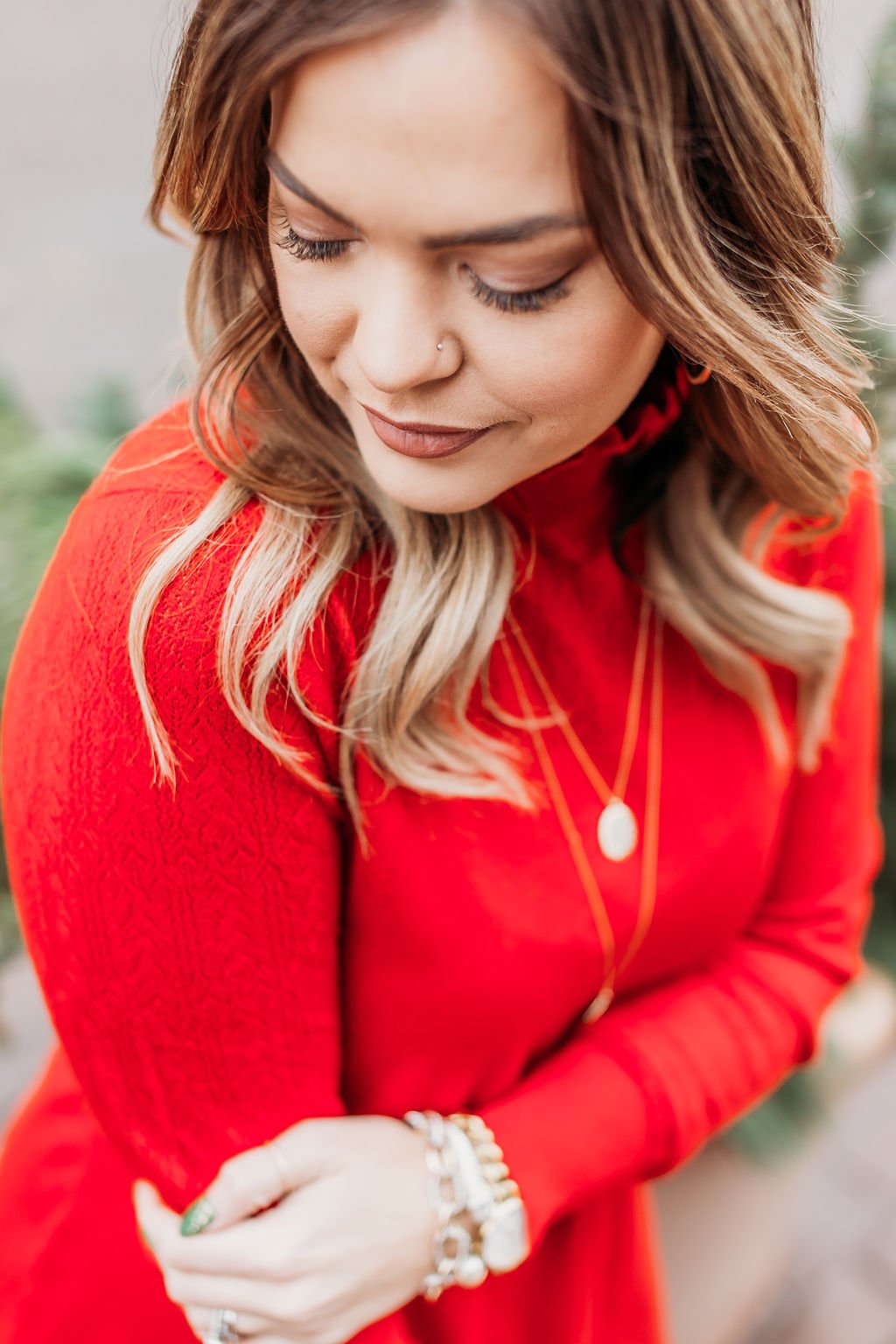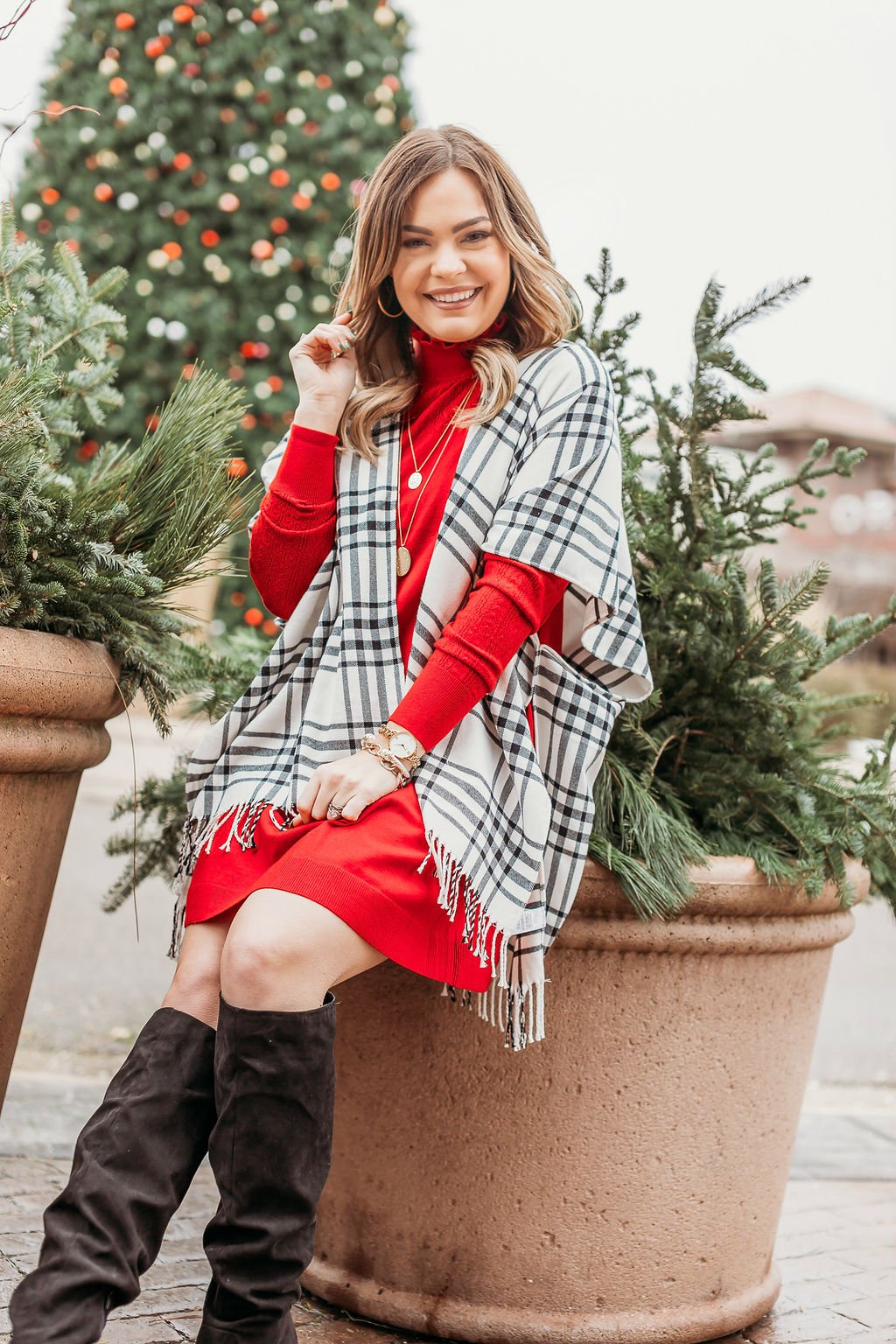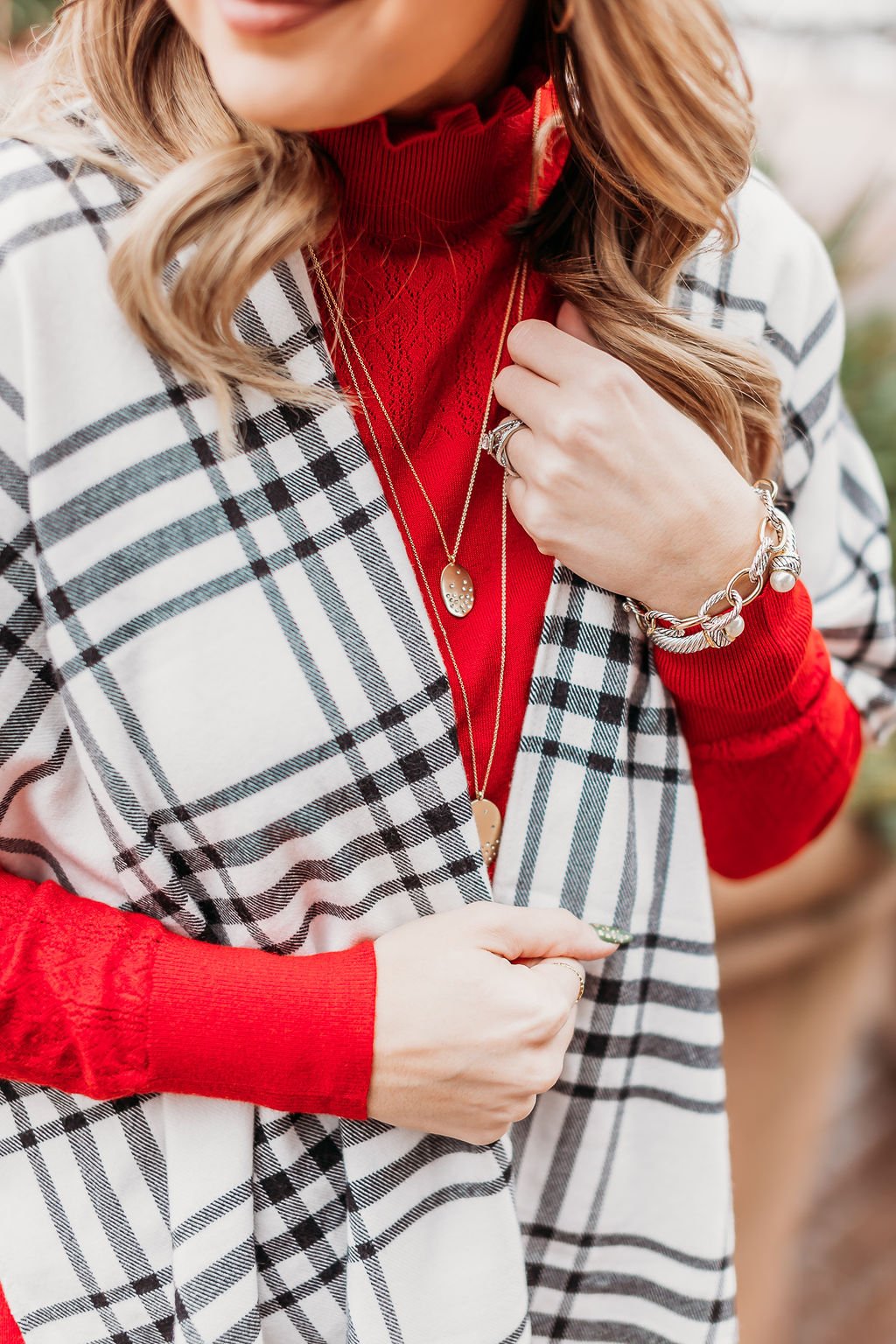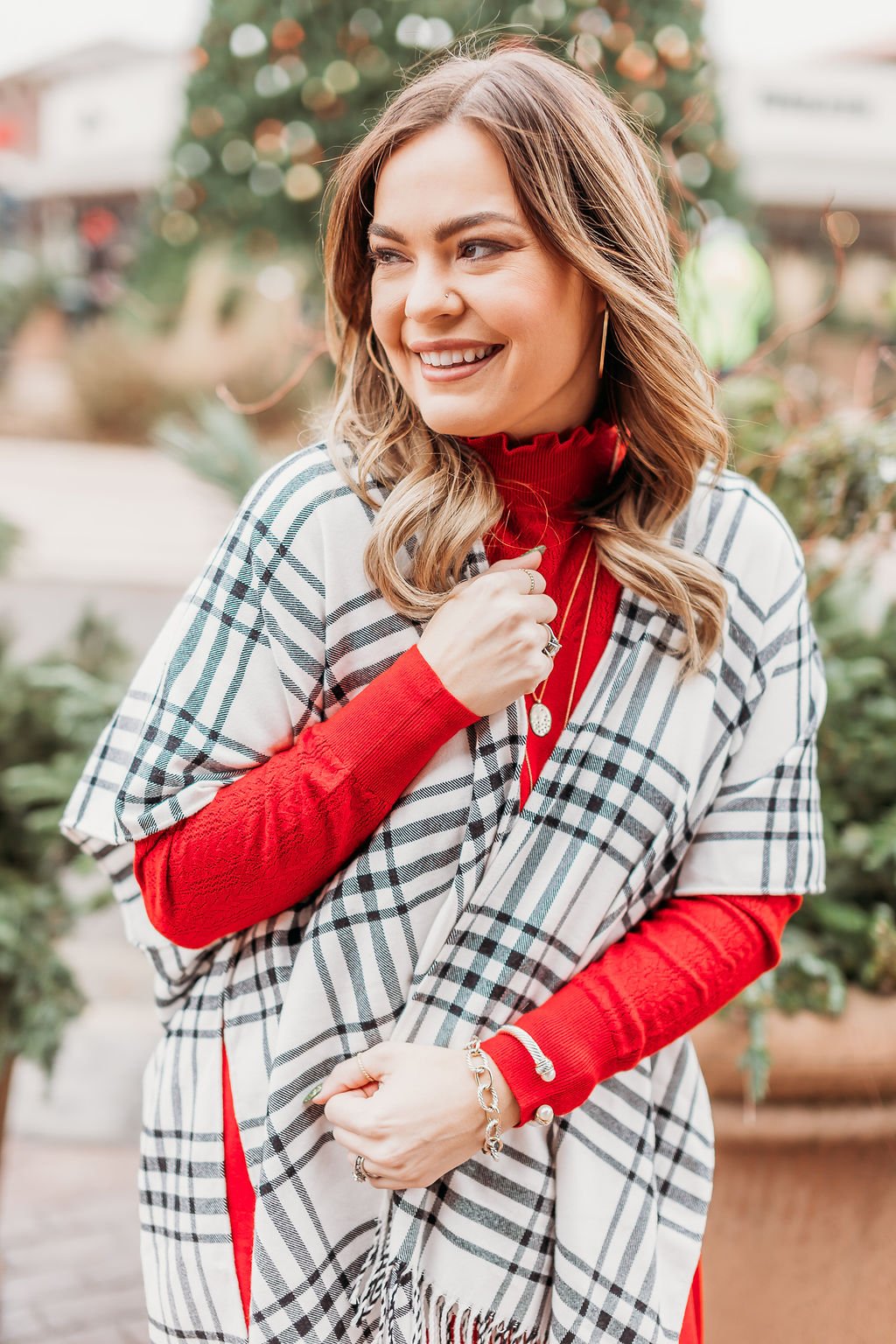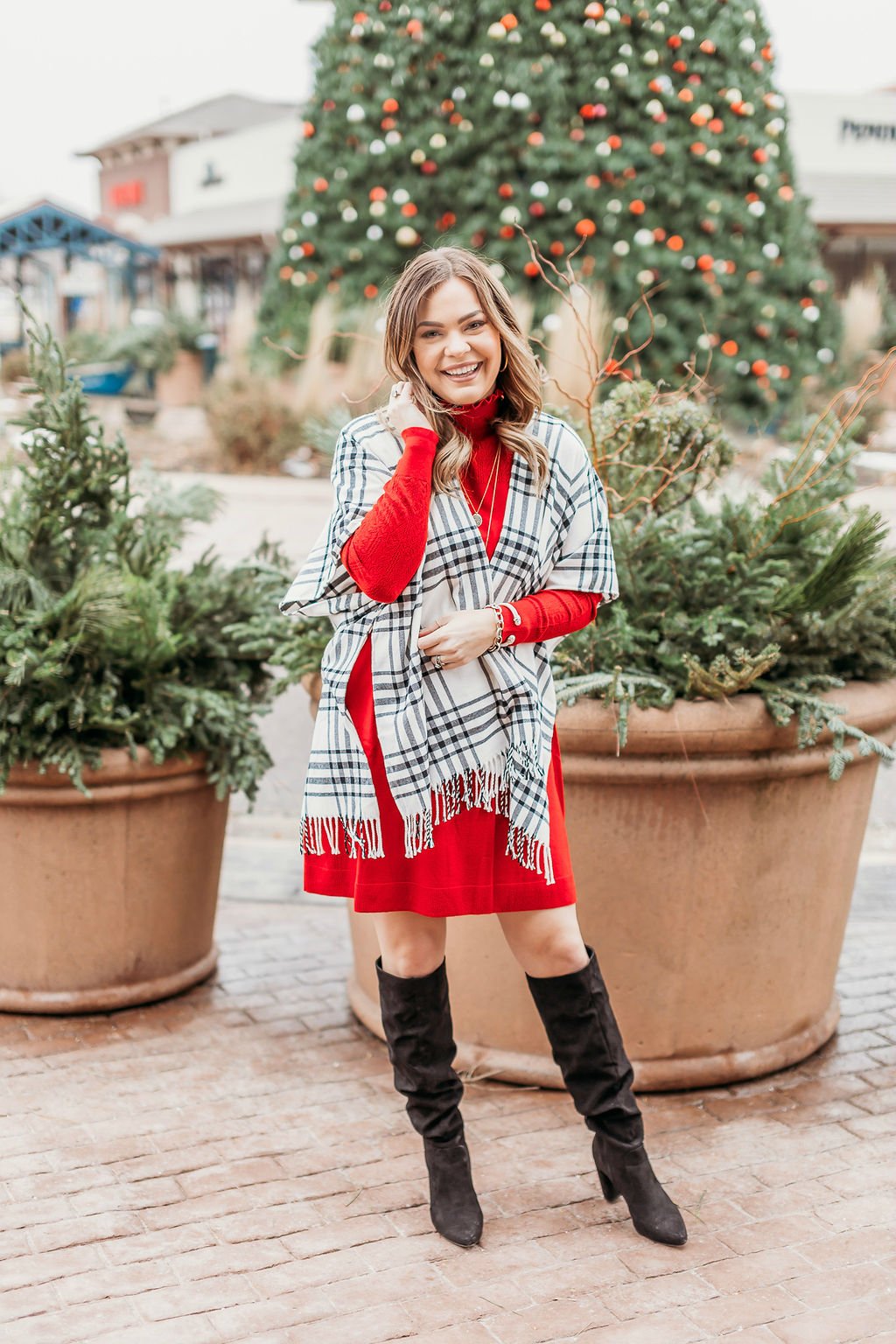 Red Dress | Plaid Poncho | Necklace | Black Boots (Similar)
Look 3: Burgundy Velvet Dress
This last one is probably my favorite. I've gone back and forth with the velvet look, but I love the style of this dress. The twist detail on the front is perfect and I love the layer/wrap look. Now I just need to add self tanner & I'm set. 😉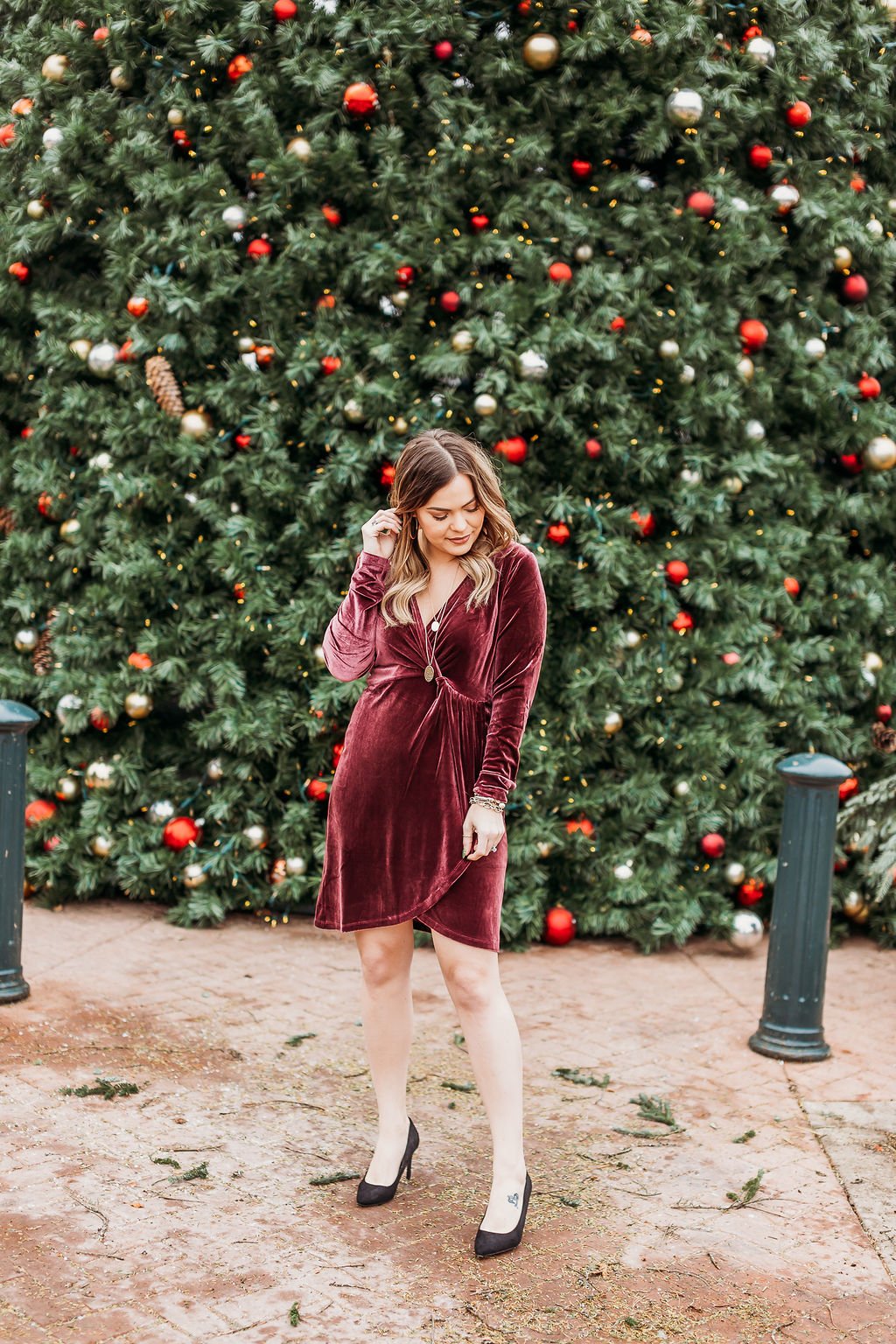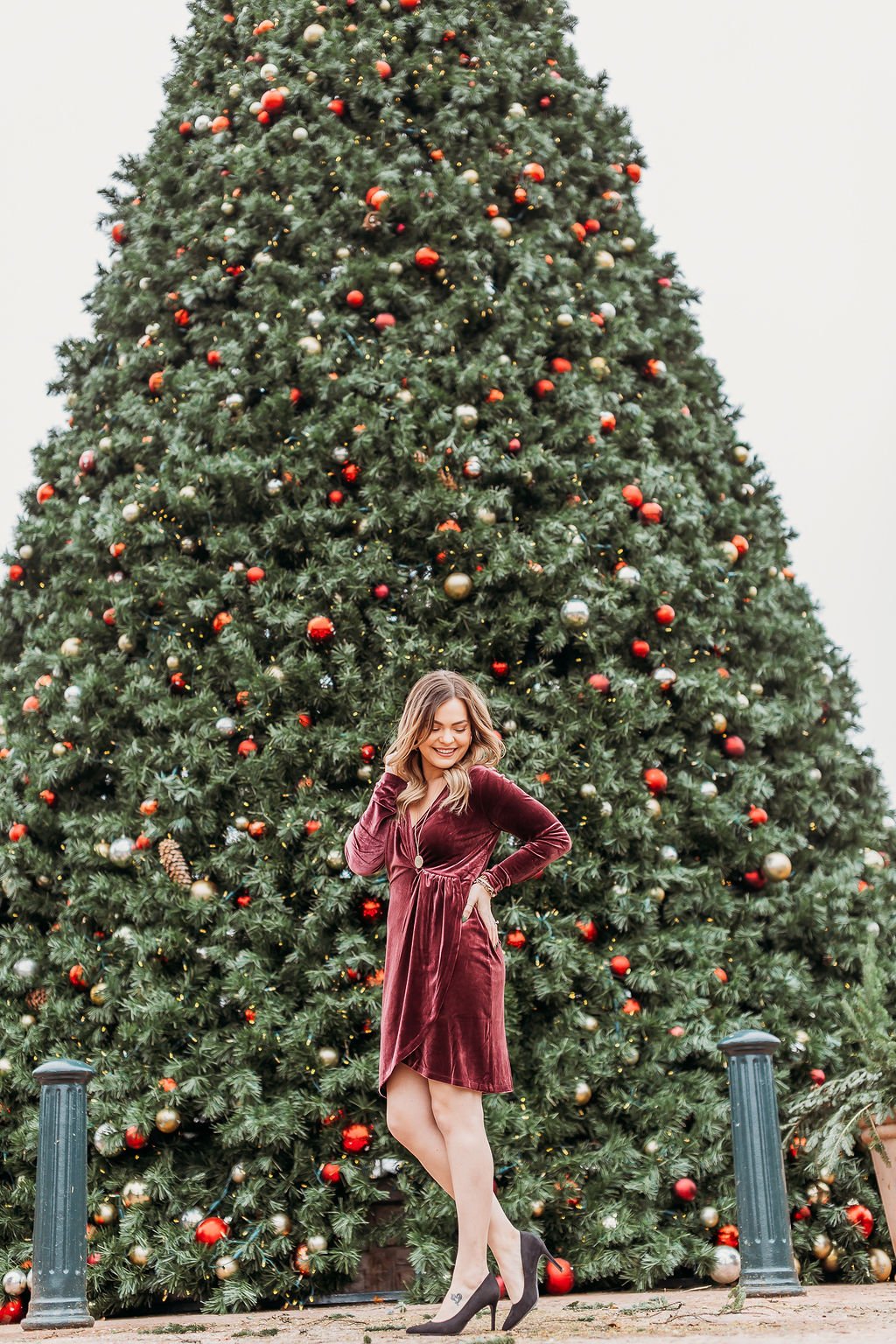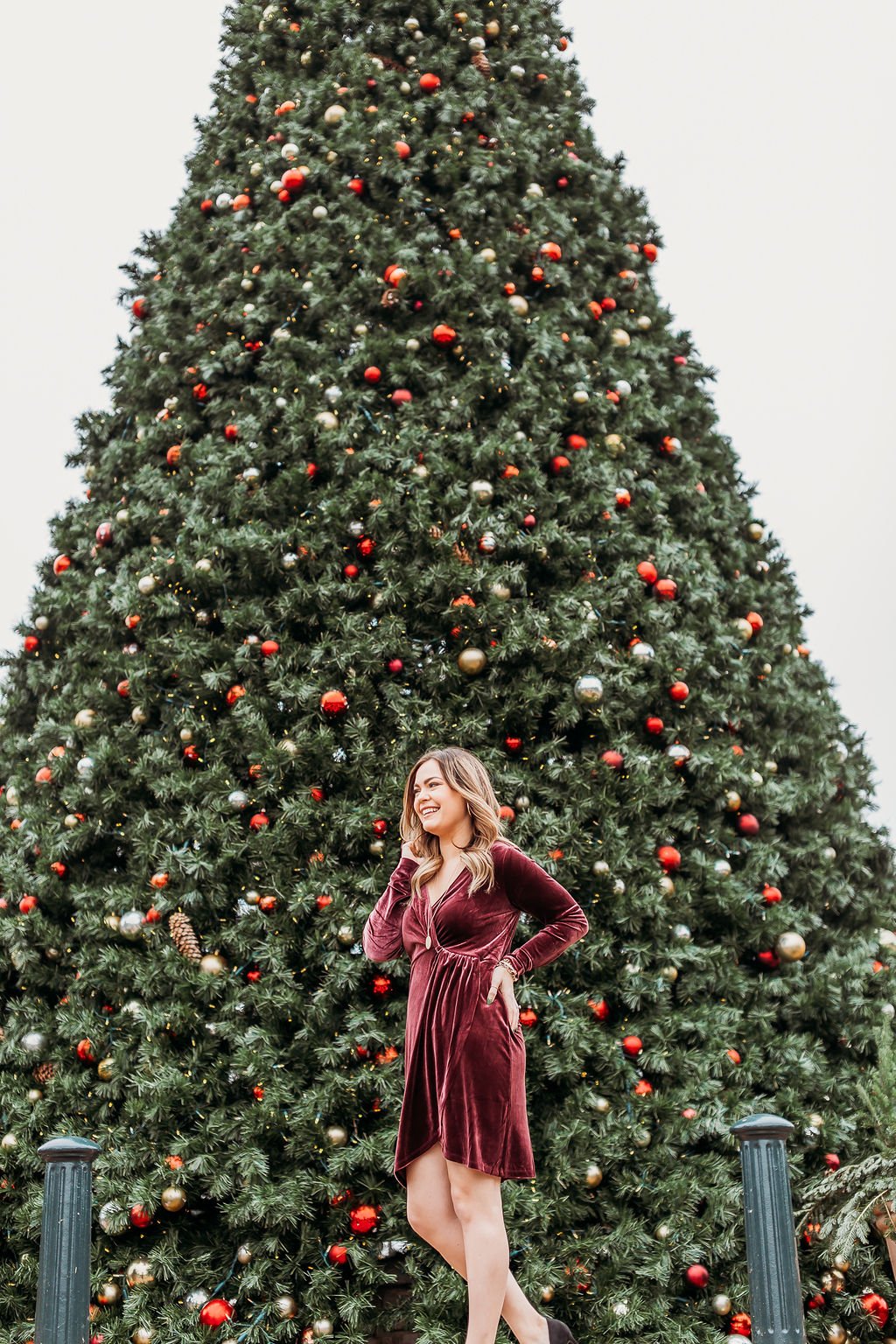 Velvet Dress | Necklace | Heels
If you're looking for more dress ideas, you can find them all on one page HERE or linked below!

I hope you found some outfit inspo for your holiday get together! Thanks for reading!

---