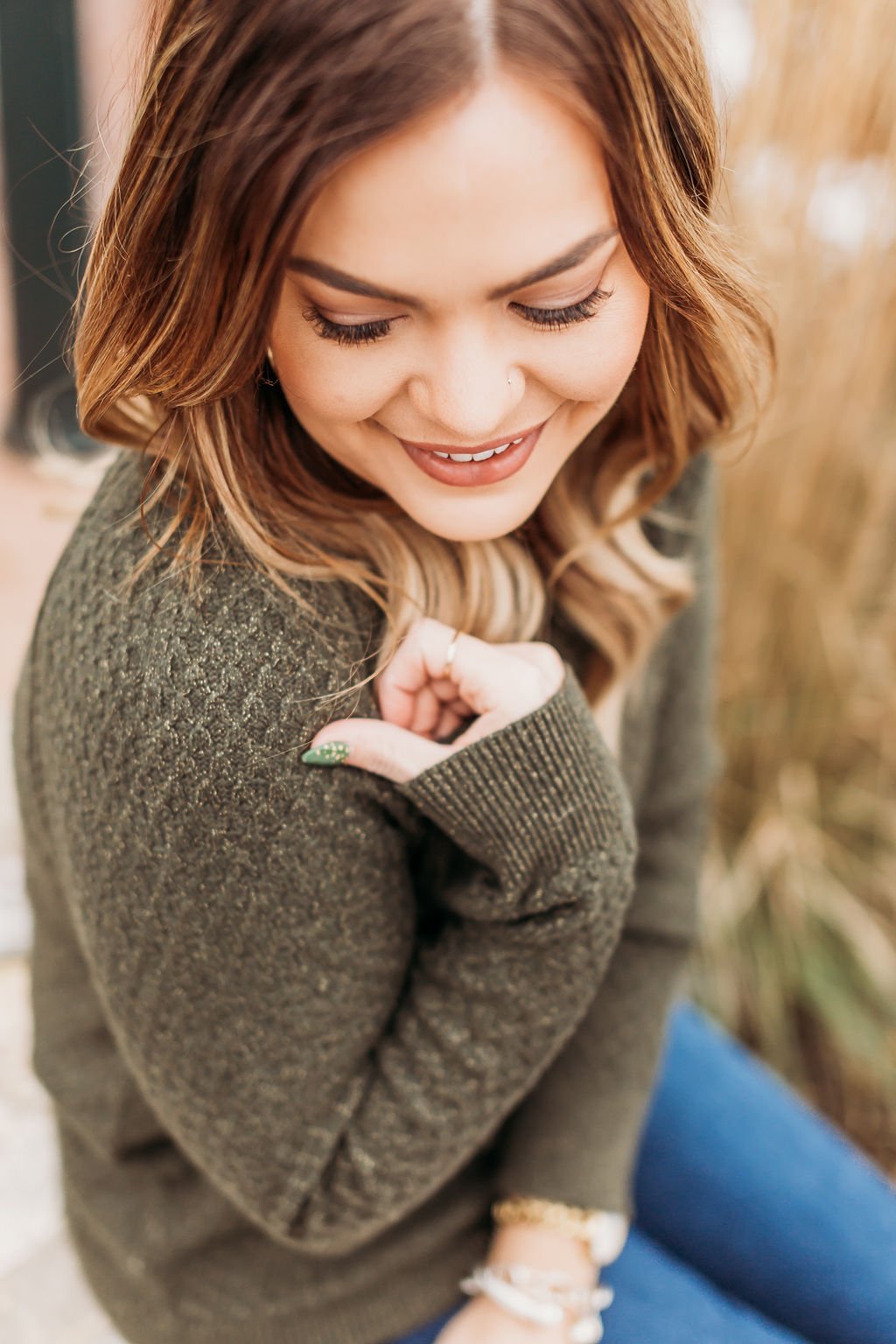 Happy Tuesday babes! Thanksgiving is just over a week away. I don't know about you, but I'm all about the cute and casual for Thanksgiving. Give me all that extra room for food. 😉 Today I wanted to give you some cute and casual outfit ideas for your Thanksgiving gathering.
If you're looking for anything a little dressier, check out my Holiday Outfits page.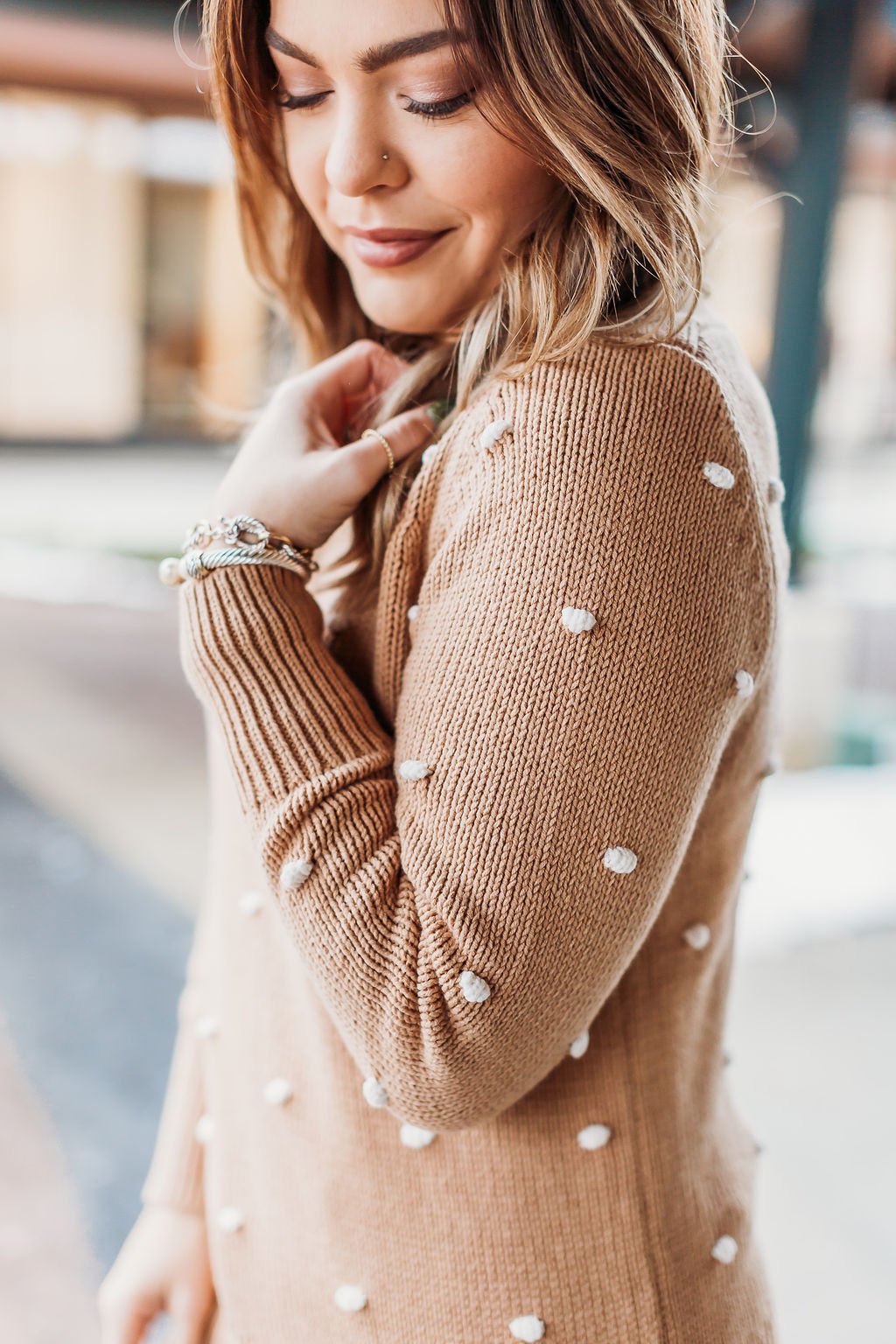 What I Wear for Thanksgiving
As I said above, I'm all about that extra room for food. I try to avoid anything too snug for Thanksgiving. My typical go-to is a pair of jeans and an oversized sweater. You could also go with leggings and an oversized sweater/tunic.
I found a ton of great sweaters at LOFT last weekend. I think this year, I'm wearing the pom sweater from above with my new faux leather leggings – I found the best dupe for the Spanx leggings and they're so affordable!
Photos by Kate // Eloise & Peas
Thanksgiving Outfit Ideas
There are so many great pieces to wear for the holiday! Snag some of these cute options just in time for the holiday!

Are you more dressy or more casual for Thanksgiving? Let me know in the comments below. I hope you found some good pieces to wear or some outfit inspiration for your Thanksgiving.
As always, thanks for reading!

---