Happy Monday! I don't know about you all, but my timing is all thrown off from the holiday last week. Time to get back on track! Today, I need your help!! I have been wanting to get a new pair of glasses lately, and I've finally found a few from Warby Parker that I like! I would love your input on your favorites! I'm so indecisive!
Warby Parker
*Disclaimer: This post contains affiliate links. Some clicks/purchases may result in a small commission to keeping my blog running at no additional cost to you. Thank you for supporting my blog.*
If you haven't heard of Warby Parker before, they are an online glasses/sunglasses shop that you can TRY on your glasses before you buy them! I absolutely love the concept, because it saves you time on going to a store and trying them on, and it lets you test them out for a few days before picking the one you like/want.
I first heard of Warby Parker many years ago and decided to try it out! When I heard most of their glasses were $95 (with prescription) I couldn't pass it up! Glasses can be so expensive! Also, for every pair of glasses sold, they give a pair to someone in need! I think it was 4 or 5 years ago that I finally ordered my first pair of glasses from Warby Parker and I still wear them today! I went through 5 different at-home try-on shipments (with 5 glasses each) before choosing my current pair, the Mitchell glasses.
HELP ME pick out new glasses from @WarbyParker !
Click To Tweet
I've been wanting to change up my glasses for quite a bit now and have done a few at-home try-on shipments from Warby Parker over the past few years, but I haven't been able to find any glasses that I've loved. I just got another shipment recently and I love almost ALL of the pairs in this shipment!
Below are all of my glasses I received in this shipment, plus I put together a quick video of my glasses. Let me know below which ones you like best!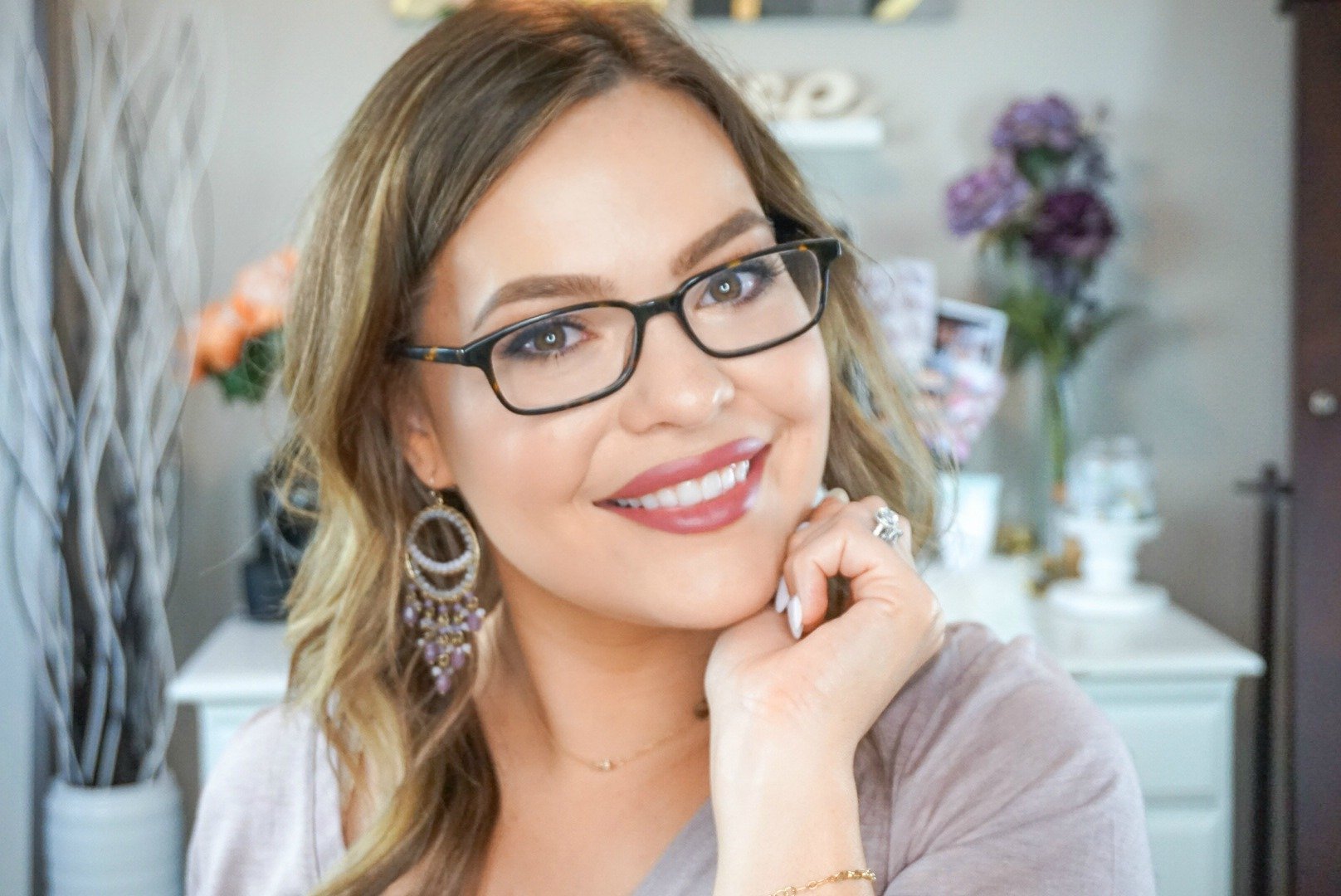 LOUISE Wide – Elderflower Crystal


LOUISE Wide – Birch (Spotted Black) Tortoise






---
---
Alright, so that is all of them! Which on do you like the most?! If you watched the video, I am between the Louise in Elderflower Crystal or the Daisy, and after wearing them around at home for a while, I still think I really like to Daisy, but I also like both of the Louise and I have grown to like the Bensen (even though the nose bridge piece is a bit thick). So, basically I was between two of the pairs and now I am between three, so wearing them around didn't help me decide!! haha Let me know in the comments below what your favorite pair is!
All of these below come in different colors as well, and pricing includes prescription.

If you're on the hunt for some new glasses, I HIGHLY recommend trying out Warby Parker! They're so affordable and why wouldn't you want to take the opportunity to try something out before you buy it? I'm all for it! They also have sunglasses with and without prescription, as well as Men's glasses too! My husband tried some out back in February (when we both got a try-on order) and he loved quite a few of them, but I didn't like any of mine! Here are his picks below!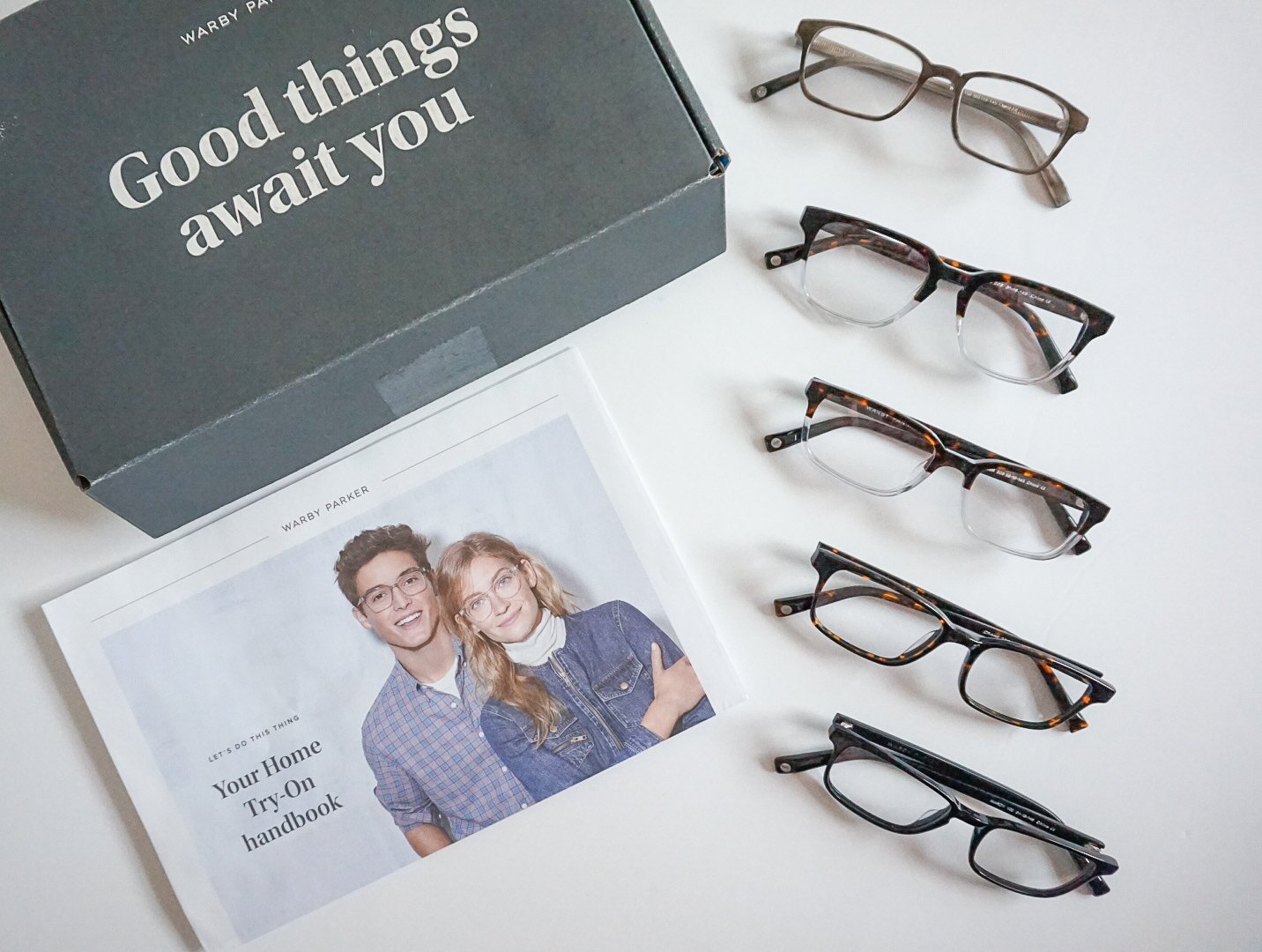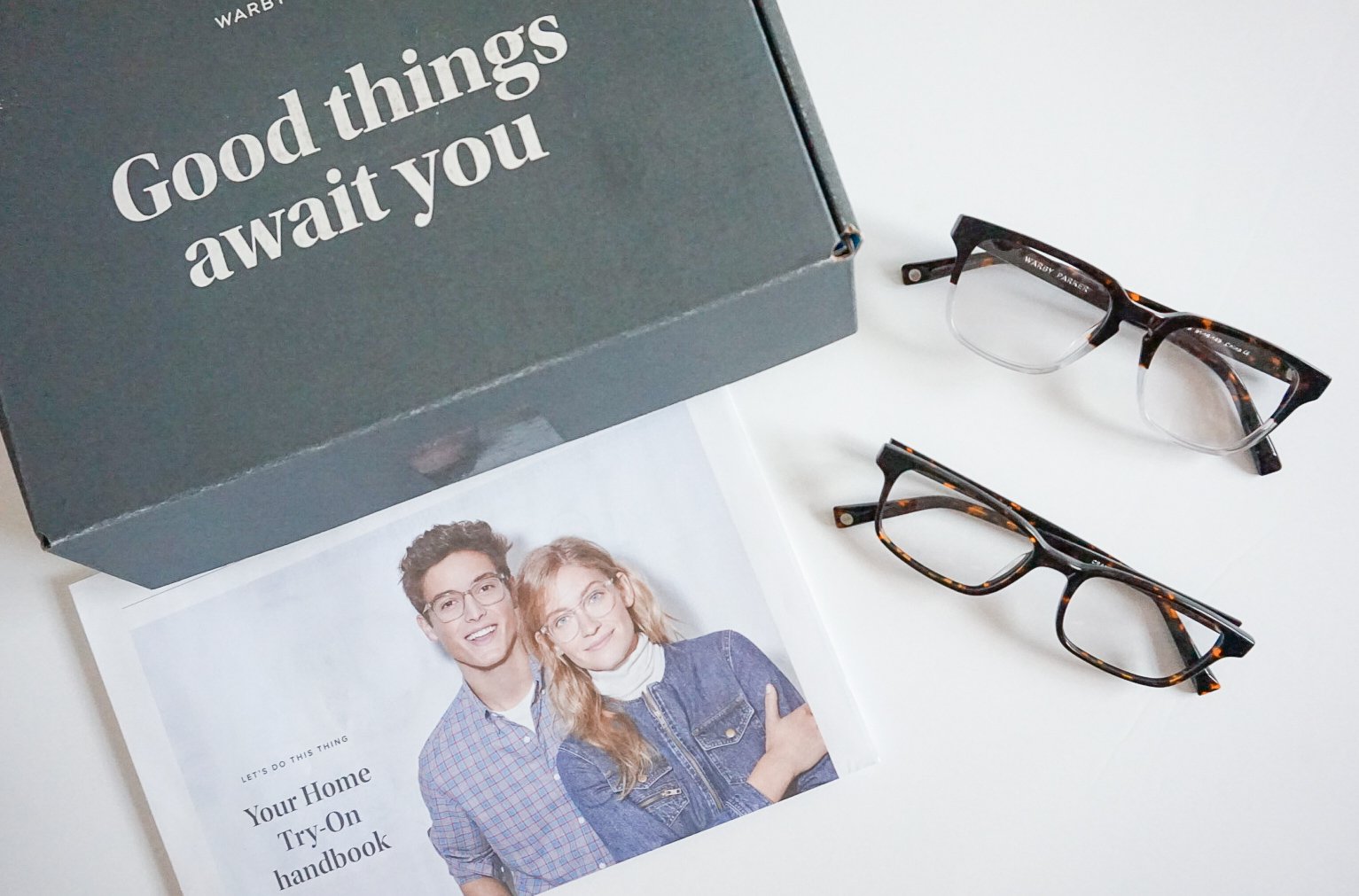 He liked all of them, but narrowed his down to these 2 above, the Burke in Tennessee Whiskey (top) and Crane in Whiskey Tortoise (bottom). To be honest, he looked good in all of them! He still hasn't chosen one because he needs to go to the eye doctor too! You have to have an updated prescription to purchase any glasses with prescription (glasses or contacts in general) and we were both due, so now it's just him left!  😉

I can't wait to hear what everyone's picks are! If you're not subscribed to my YouTube channel already, I'd love it if you would! Also, don't forget to subscribe to the blog so you don't miss out on a post!
Thanks for reading/watching and have a great rest of your week!