Happy Wednesday! I hope everyone had a great weekend & a great start to their week! With the Eclipse, my dog's birthday and my birthday, we had an eventful past few days! I thought I would share with you what I did for my birthday this year!
I had been trying to get to the Sunflower fields at the Pope Farm Conservancy- it's just on the Verona/Middleton border near Madison, Wisconsin. Each day I've tried to go it either didn't work out due to plans or the weather was bad. Sunday, the last day of the peak of the sunflowers, we finally made it! It was just as beautiful as I had imagined & pictures don't even do it justice! It was a hot one on Sunday, so even in my dress and Conor in his shorts and t-shirt, we were pretty sweaty by the end of the trip! I've included some photos below from our visit. I can't wait to go again next year!
Pink Wrap Dress: Target | White Cardigan: H&M | Chloe Dupe Bag: SheIn | Espadrille Wedges: Target | Earrings: BlushandBar | Bracelets: Target
On Monday, my actual birthday, the solar eclipse happened. I went out to lunch with two of my coworkers and we got to see the eclipse. It was pretty amazing! The sky was cloudy all morning, but just before the peak the sky cleared up and we could see the moon covering the sun! It was crazy how the sky looked and how the temperature dropped quickly! I'll never forget such a cool experience!
In the evening we went out to dinner with a few friends at one of my favorite restaurants in Madison, Pasqual's Cantina. We had some margaritas and Mexican food! It was a great night with good friends! I found this amazing mural in Madison and just had to snap some photos of it! If you look closely, there are images in the letters! Such an amazing work of art!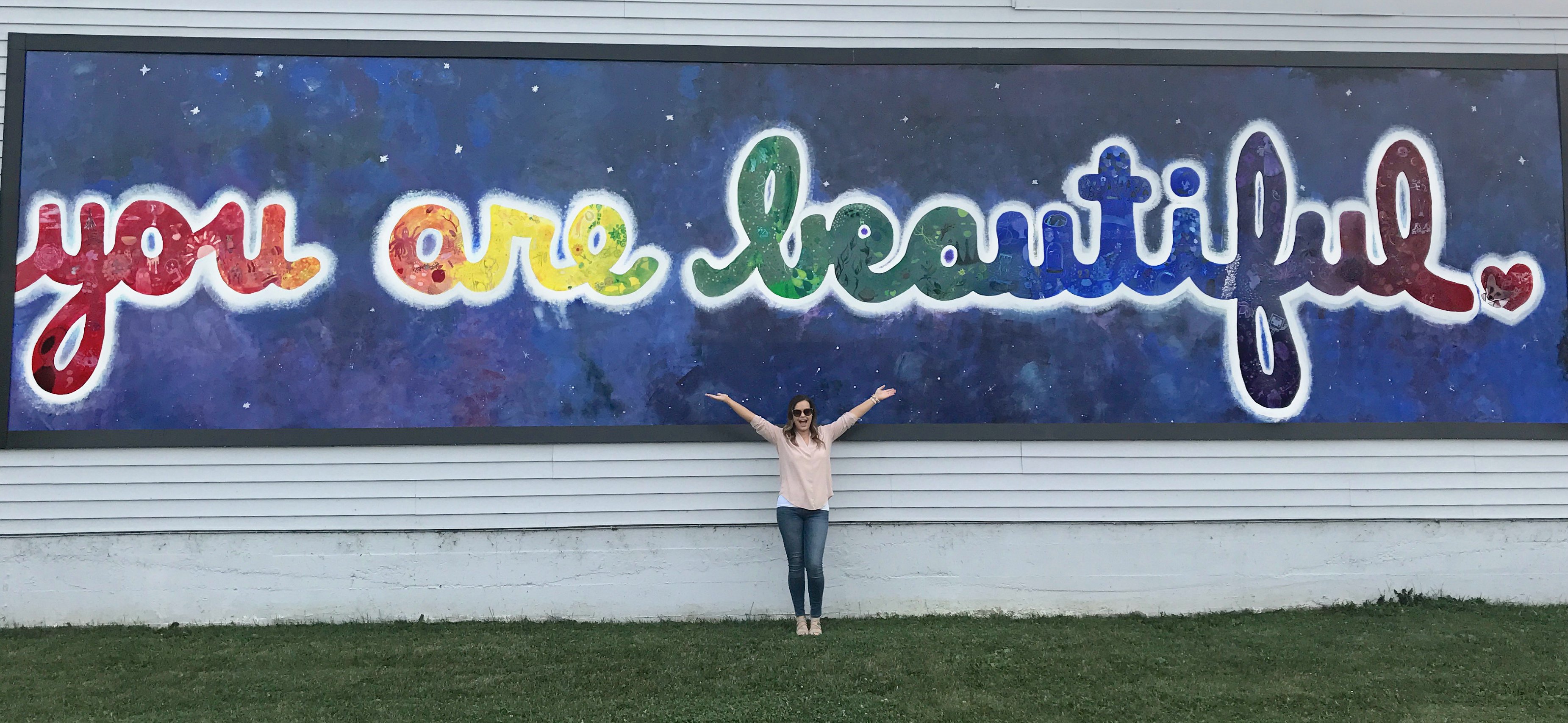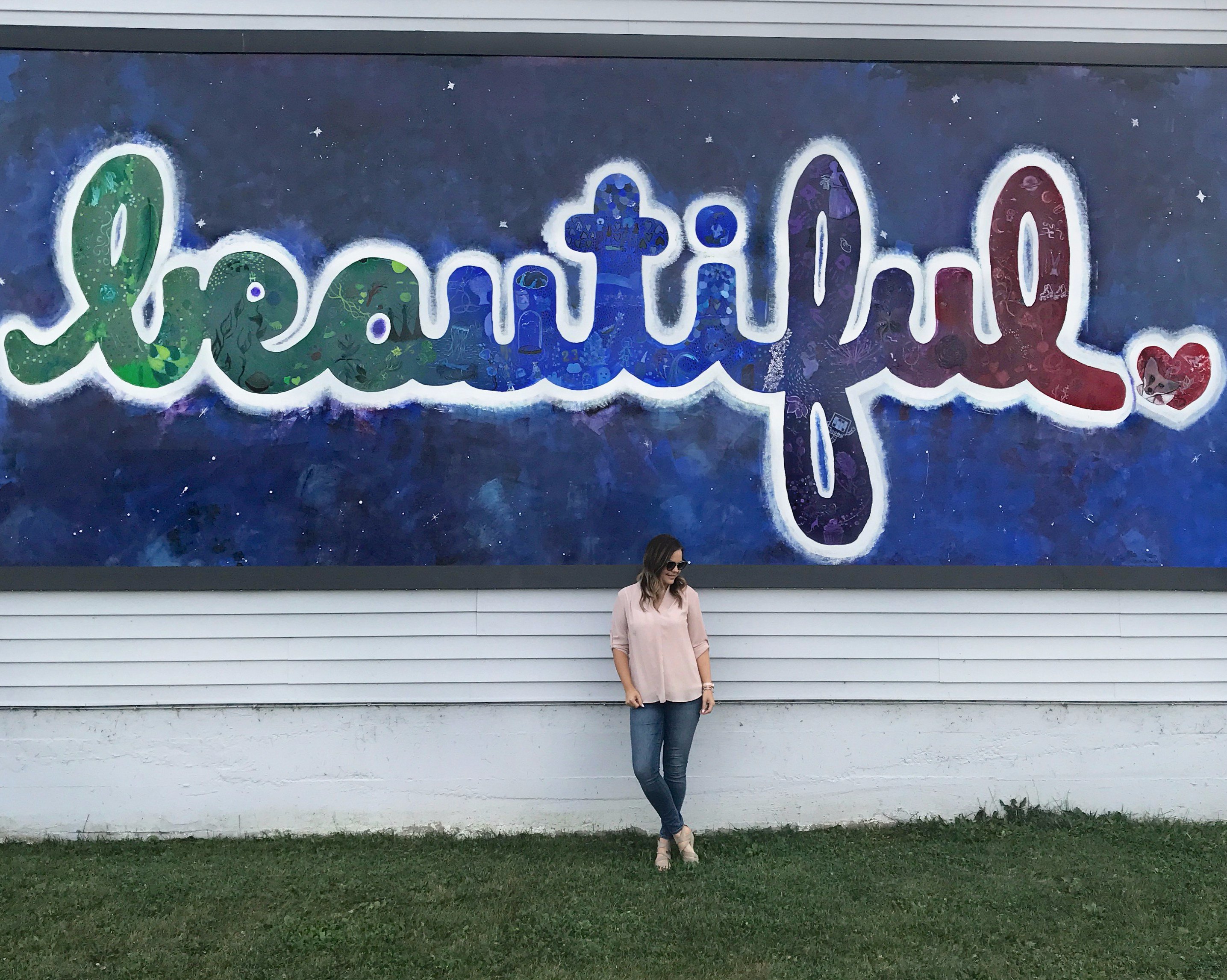 Pink Chiffon Top: Target -Similar HERE or HERE | Jeans: Target | Shoes: JC Penney, sold out- Similar HERE | Pink Tote Bag: Old Navy or Clearance HERE | Earrings: BlushandBar
Thanks for reading & thanks for all of the birthday wishes!
FOLLOW ME ON SOCIAL:
Snapchat: @itsmekelsie22 Facebook: Kelsie Kristine
Instagram: @itsmkelsie22 Twitter: @itsmekelsie22
YouTube Become an Influenster Join FabFitFun