Happy Wednesday! I promised to show you some ways to wear the ruana from the FabFitFun Summer box, as well as a review on some of the products in the box. If you missed the unboxing post + video, check it out here. ,I've also included it below.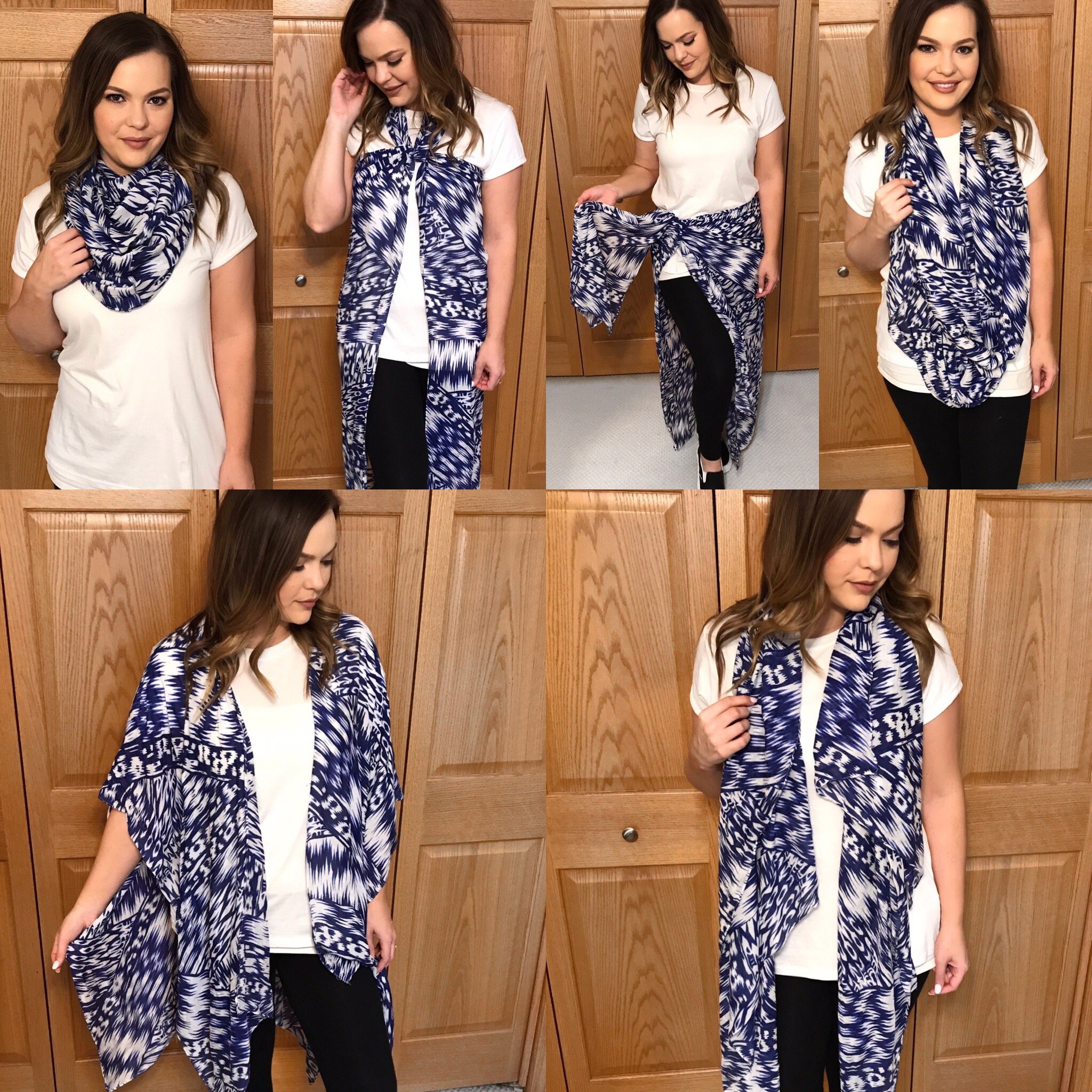 The Ruana from the box is from Michael Stars and is a $54 value. The fabric is so soft and great quality! I love it! Get $20 off your order of $100+ with code: FABFITFUN20
First up is the easiest and most simple way to wear the ruana, as a standard scarf. I love the pattern and the colors of this ruana.
Tie the long ends of the scarf together to create an infinity scarf- wear it around your neck once or twice to create this next look.
Another simple way to wear this is to drape it as a poncho. I think this looks best with a plain shirt underneath and can be dressed up or down.

Lastly, this works great as a swimsuit coverup/ sarong, as pictured below. The perfect accessory to your swimwear! (Obviously not the best look with this outfit 😉 )
---
Get $10 OFF your own FABFITFUN Box HERE
On to the reviews…
---
–Kris Nations Mystic Bar Necklace ($58 value)
I just love the packaging of this necklace- I chose 'Howlite for my necklace. I love the white, greys and silvers. This goes with so many outfits and can be worn with many colors!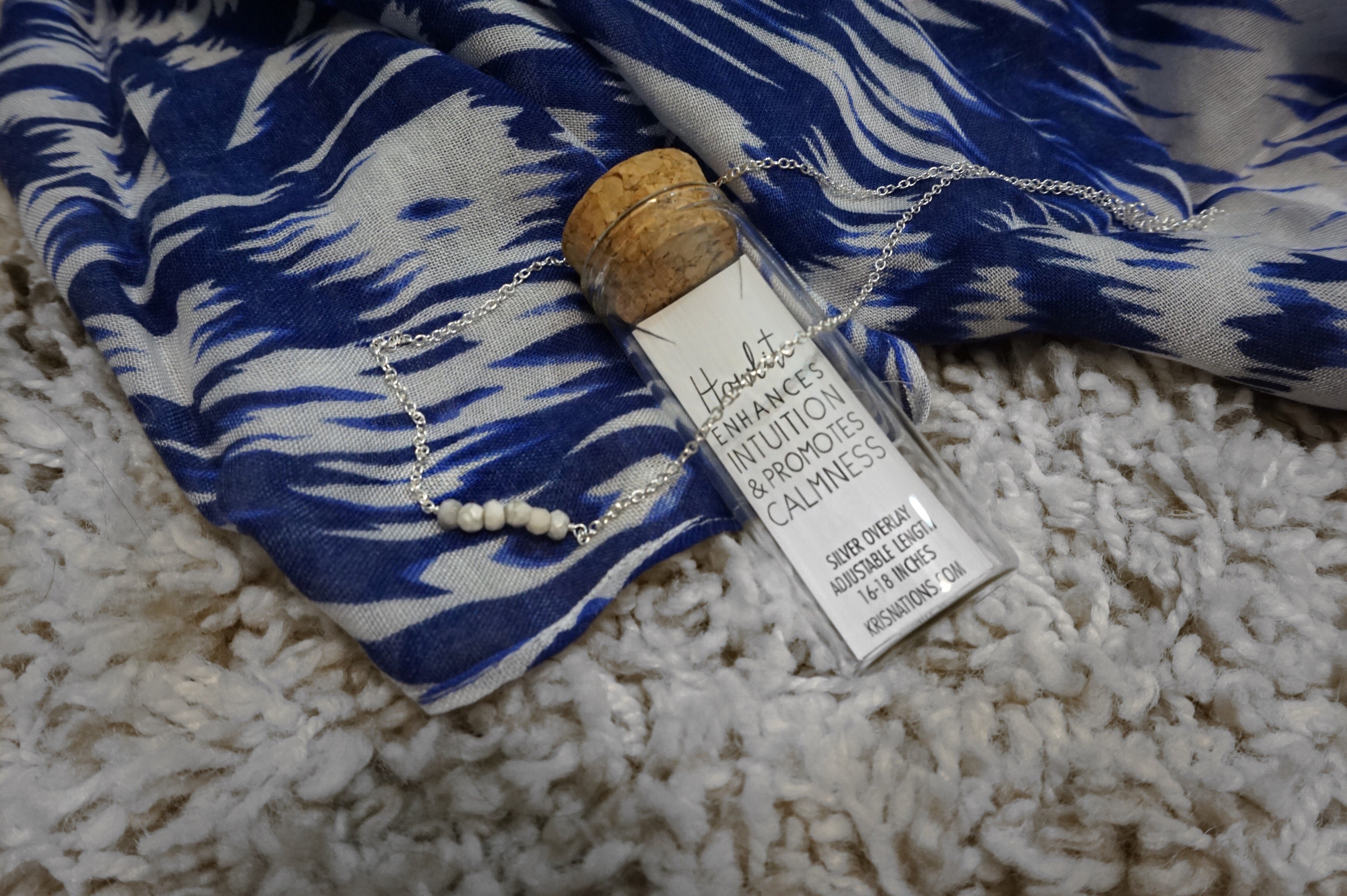 $20 off sitewide with code: FFF20
---
Cargo HD Picture Perfect Highlighter in Bronze ($30 value)
This highlighter is beautiful! The feel is very silky. It is highly pigmented and the shimmer is very fine, so it doesn't show up super glittery.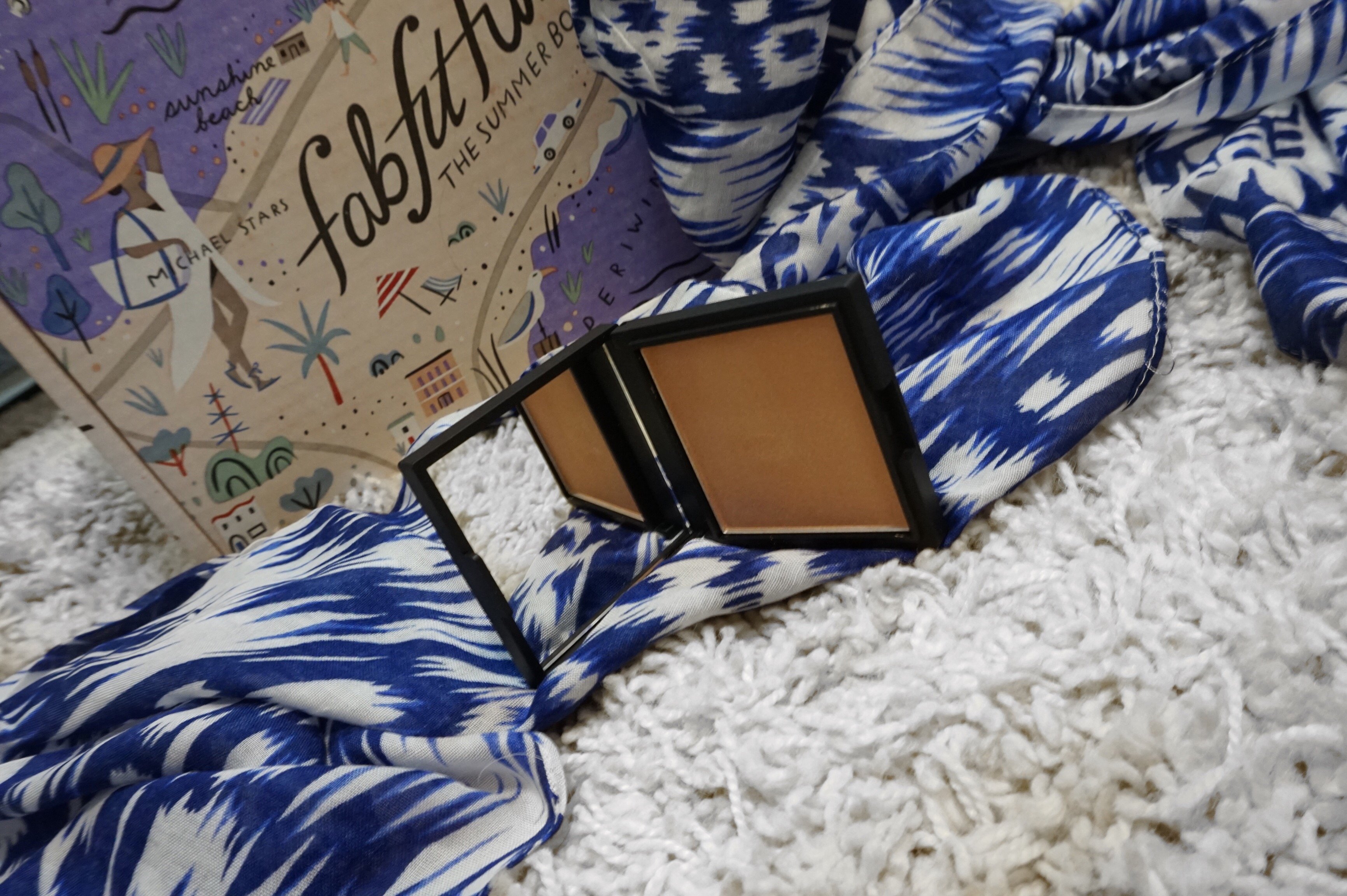 20% off sitewide with code: FFF20
---
–Juice Beauty Smoothing Eye Concentrate  ($29 value)
I love a good eye cream, but after using this over the past few months I really haven't noticed too much of a difference. I did notce it caused my undereyes to have a few bumps now and then. I'm going to continue using it, but if I don't see any difference, then I will not be purchasing again.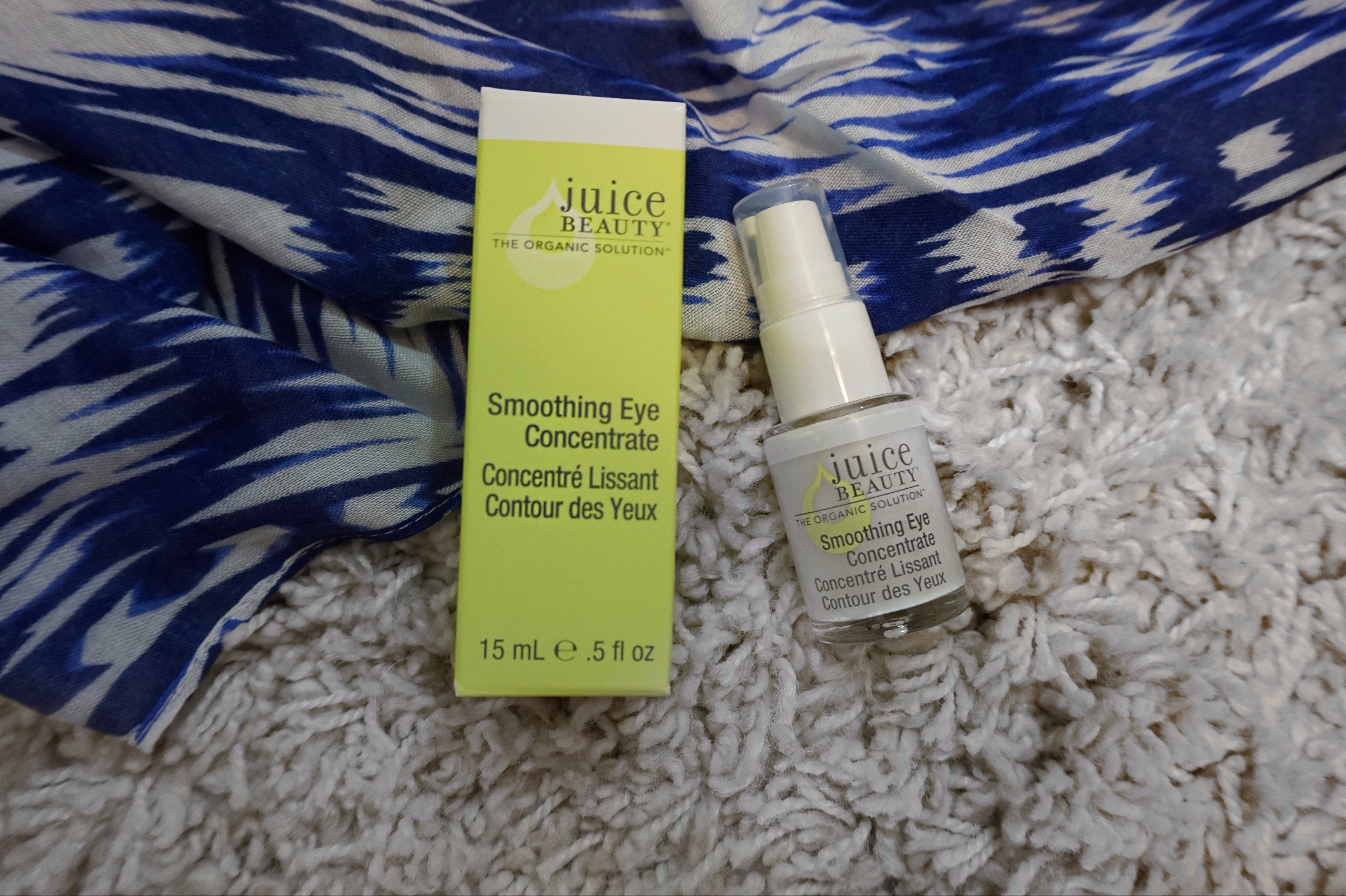 ---
–Avene Eau Thermale Ultra-Light Hydrating Sunscreen Lotion ($24 value)
The formula of this sunscreen is so lightweight. I wore this mixed in with my makeup and it lasted all day without causing a greasy or oily look on the skin! I will definitely continue using this.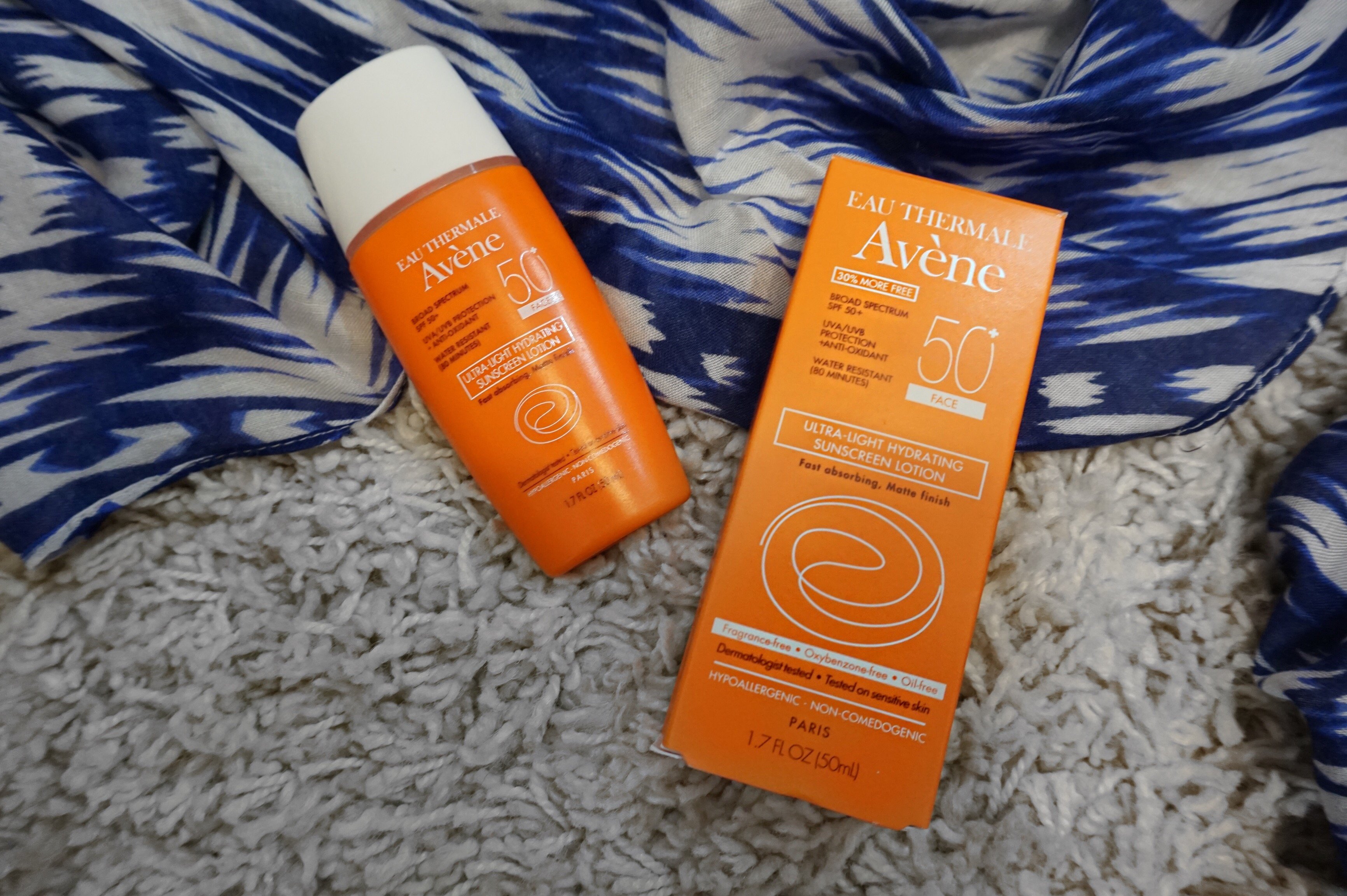 $10 off your purchase of $45+ with code: FFF10
---
---
Vital Proteins Marine Collagen Sample
– Value $2.50
As I said in my unboxing, if you have followed me on social media, you know I've raved about the Vital Proteins Collagen Peptides
!! I take the collagen peptides daily and have been doing so for about 7 months now. Sometimes I slack, but I notice a huge difference in my skin and nails when taking it. I either put a scoop in my coffee or put it in hot water with lemon. It is odorless, although some people think there is a slight taste. When reading about the Vital Proteins Marine Collagen
they seemed to be very similar as far as what they do for your body, the only difference is where the collagen is coming from.
After trying the Marine Collagen, the "odorless" taste is the exact same as the collagen peptides, so I will most likely stick to my collagen peptides for the time being.
I also recommend the Vital Proteins Collagen Beauty Greens.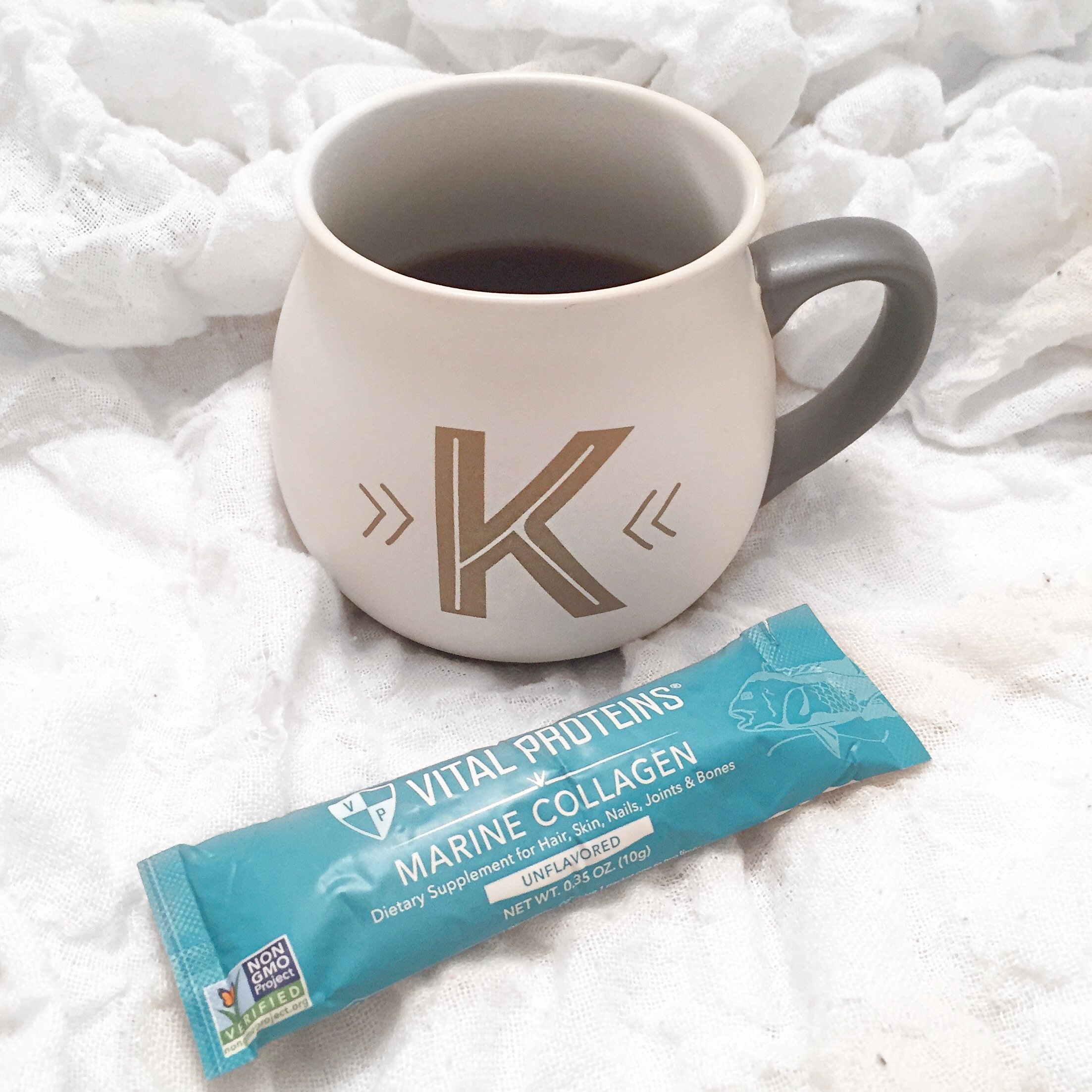 ---
Klorane Dry Shampoo with Oat Milk ($20 value) and Living Proof Perfect Hair Day Dry Shampoo
 – ($22 value) Add on price was $9
I LOVE dry shampoo and use it a lot during the week, between shampoos. The smell of both of these is amazing and they both seem to work just as good as the other. They both leave a white residue, as with any other dry shampoo, but it is easy to brush right out after letting it sit for a minute. I highly recommend either of these.
Get 20% off your purchase of $45+ with code: FFF20
---
Anderson Lilley Lotion ($24 value) Add on price was $12. I received the tangerine scent in my Spring FabFitFun box. The Winter in Manhatten Beach scent was the other scent in the box, and after trying a friend's, I had to get this scent with the add-ons. The smell is amazing and lasts all day. It's not too strong and just subtle enough! The texture is very creamy and thick and very moisturizing. I love it!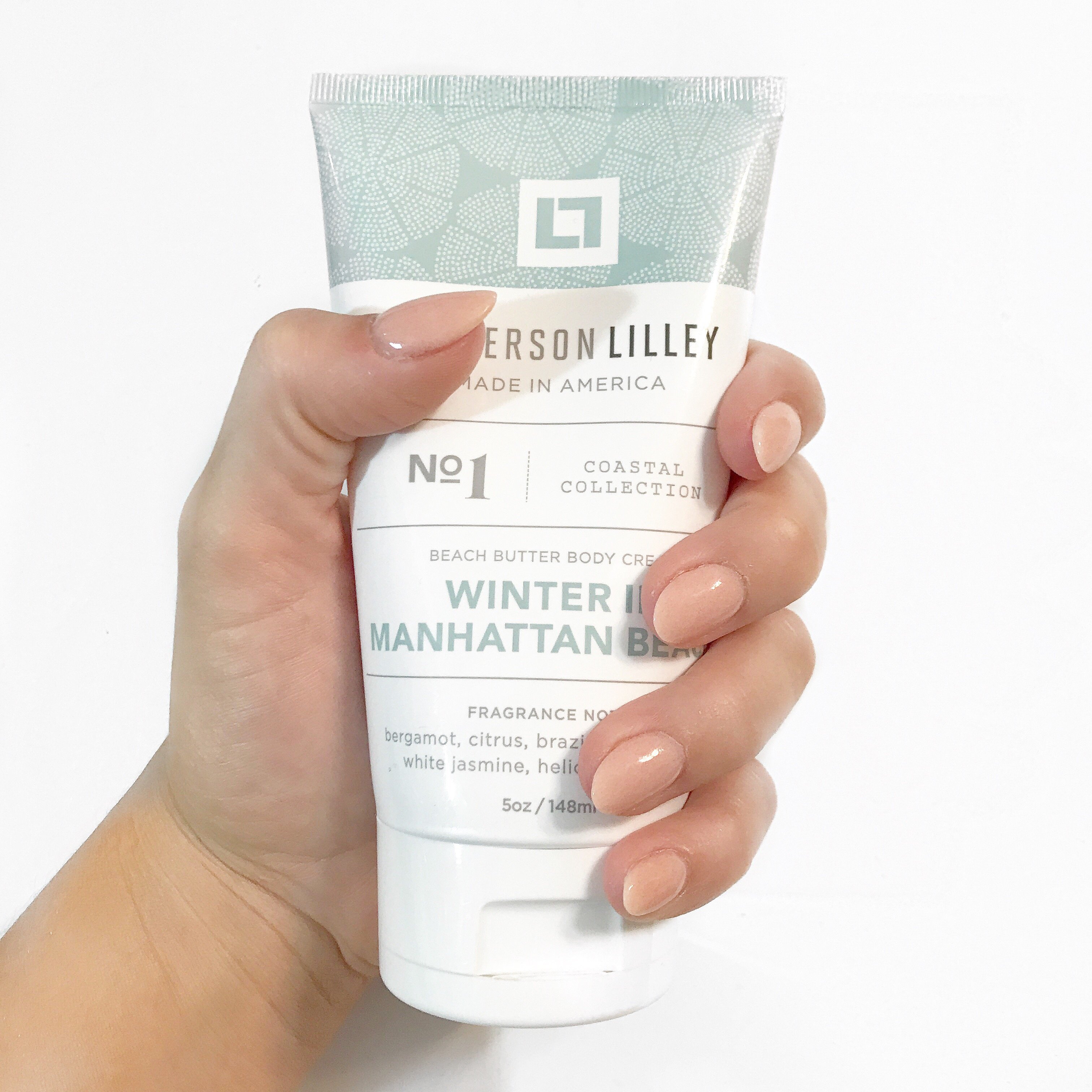 ---
Kopari Oil – ($44 value) Add on price was $14. I thought this was body oil when I first chose it as an add-on, but then realized it can be used all over, but it is made for hair and face! I used this as a leave on hair mask overnight and my hair has never looked more shiny or felt more soft! I will definitely be using this again!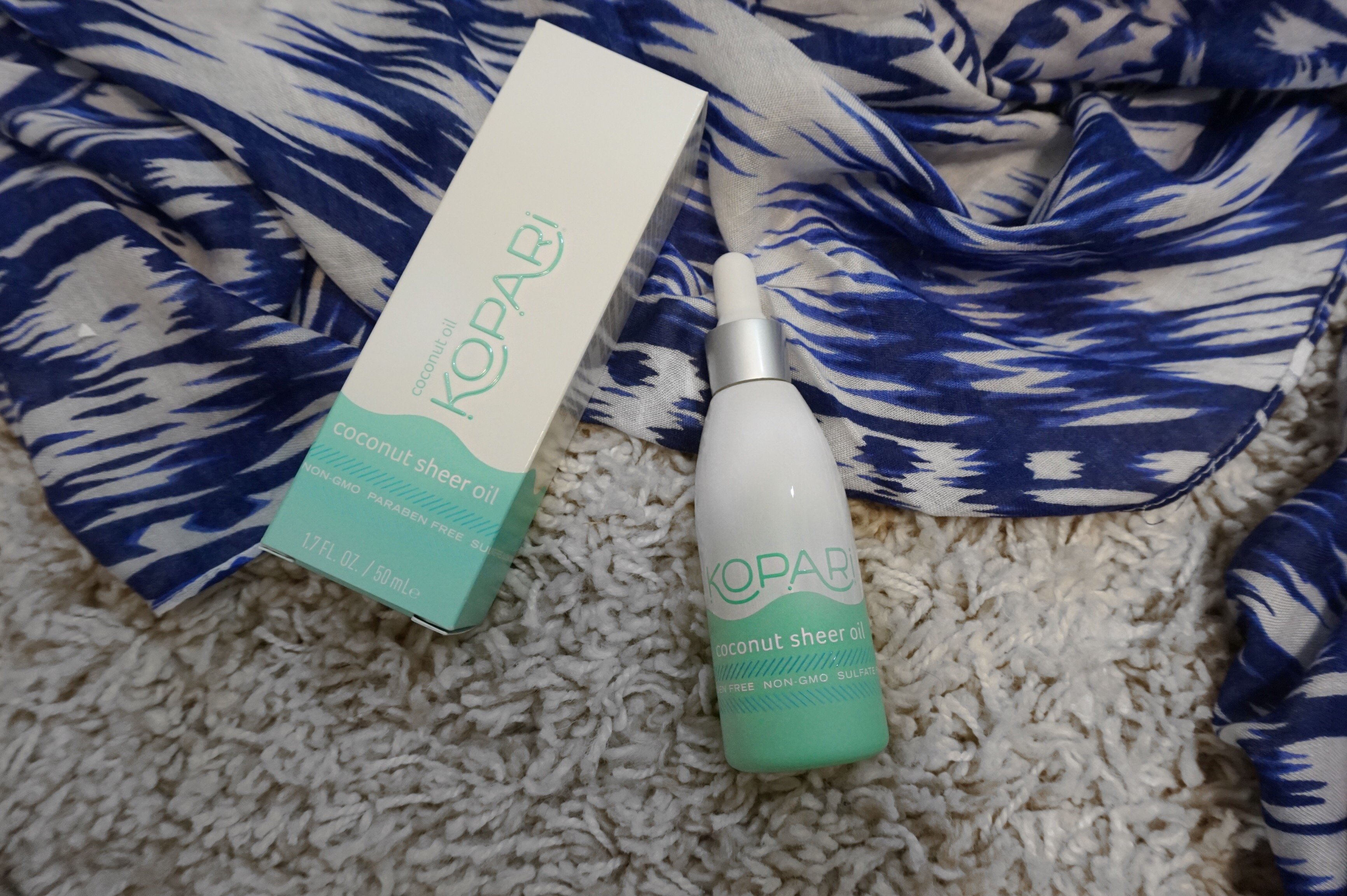 That's everything I wanted to review and share with you! Hope you enjoyed! Can't wait for the next box! If you missed my video, I've included it below.
[youtube https://www.youtube.com/watch?v=jjnoUai-mnY&w=560&h=315]
GET $10 OFF your First Box HERE!!
If you purchase any of these products online, save money by using EBATES (Sign up now and get $10)Â or SWAGBUCKS!!
Until next time,
FOLLOW ME ON SOCIAL:
Snapchat: Â @itsmekelsie22 Â  Â Facebook: Kelsie Kristine
Instagram: @itsmkelsie22Â  Â  Â Twitter: @itsmekelsie22
YouTube  Become an Influenster     Join FabFitFun
 *IF YOU ARE READING THIS ON BLOGLOVIN', SOME LINKS AND/OR PHOTOS MAY NOT APPEAR.  VIEW ORIGINAL POST FOR ALL LINKS/PHOTOS.
*Please note- some links may be affiliate links.