Hey everyone, last month I had my bachelorette party weekend and wanted to share with you the details and fun from the weekend! (Plus a video at the end)
Most bachelorette parties are all about going out and getting drunk and penis shaped everything, but what I wanted for my party was just a relaxing weekend away, still some drinks and just an overall good time. If you follow me on Instagram, you may know that I haven't had a vacation in almost 5 years (I know- crazy right?), so I can count this as a mini-vacation. 😉
We spent the weekend at a vacation rental home in the Galena Territories in Illinois. The photos and videos didn't do this scenery justice. The home was posted at the top of a hill and all you could see were hills and trees and such beautiful scenery. The house was so cool, it had a ping pong table, pac man table, hot tub, fire pit and much more.
On Friday, we had a relaxing night and had dinner at the house (lasagna and zucchini lasagna made by my mama-so yummy) and we had some drinks and hung out by the fire and in the hot tub. My maid of honor brought some face masks for us to use also! Such a relaxing night and went to bed feeling great.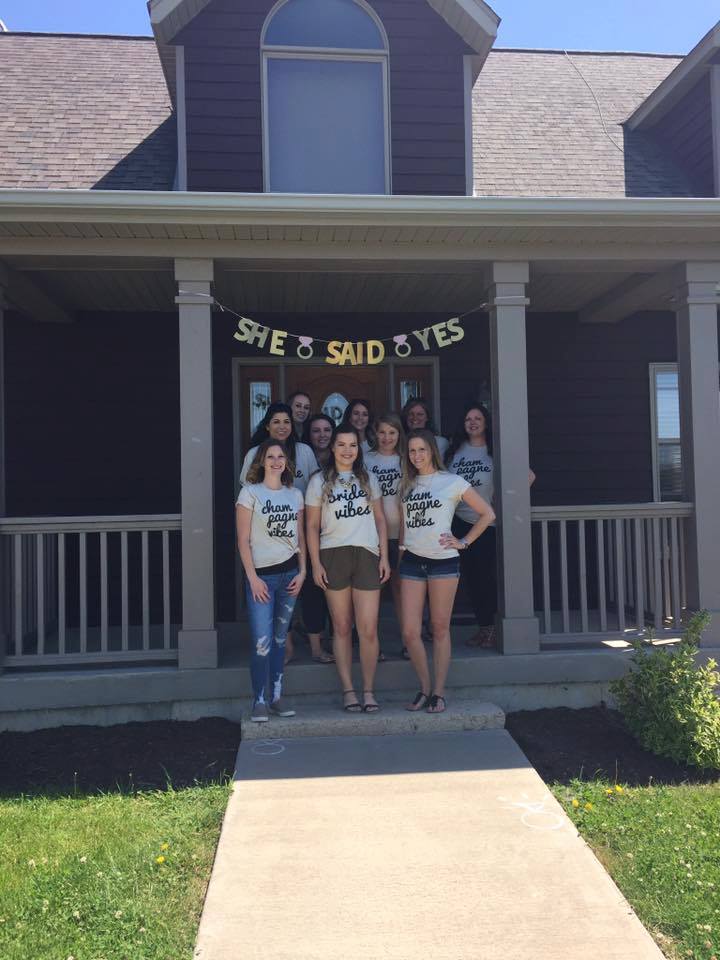 Saturday was full of excitement. We got up and had coffee, bloodys and mimosas out on the deck- the weather was amazing! Then we got ready and headed off to a little town near Galena called New Diggins. We went to this super cool hole-in-the-wall bar for lunch. On the way to our next stop, we ran into another small town and stopped at their bar. It was the coolest little place and the backyard was amazing! They had some music going, so we listened for a bit before heading out!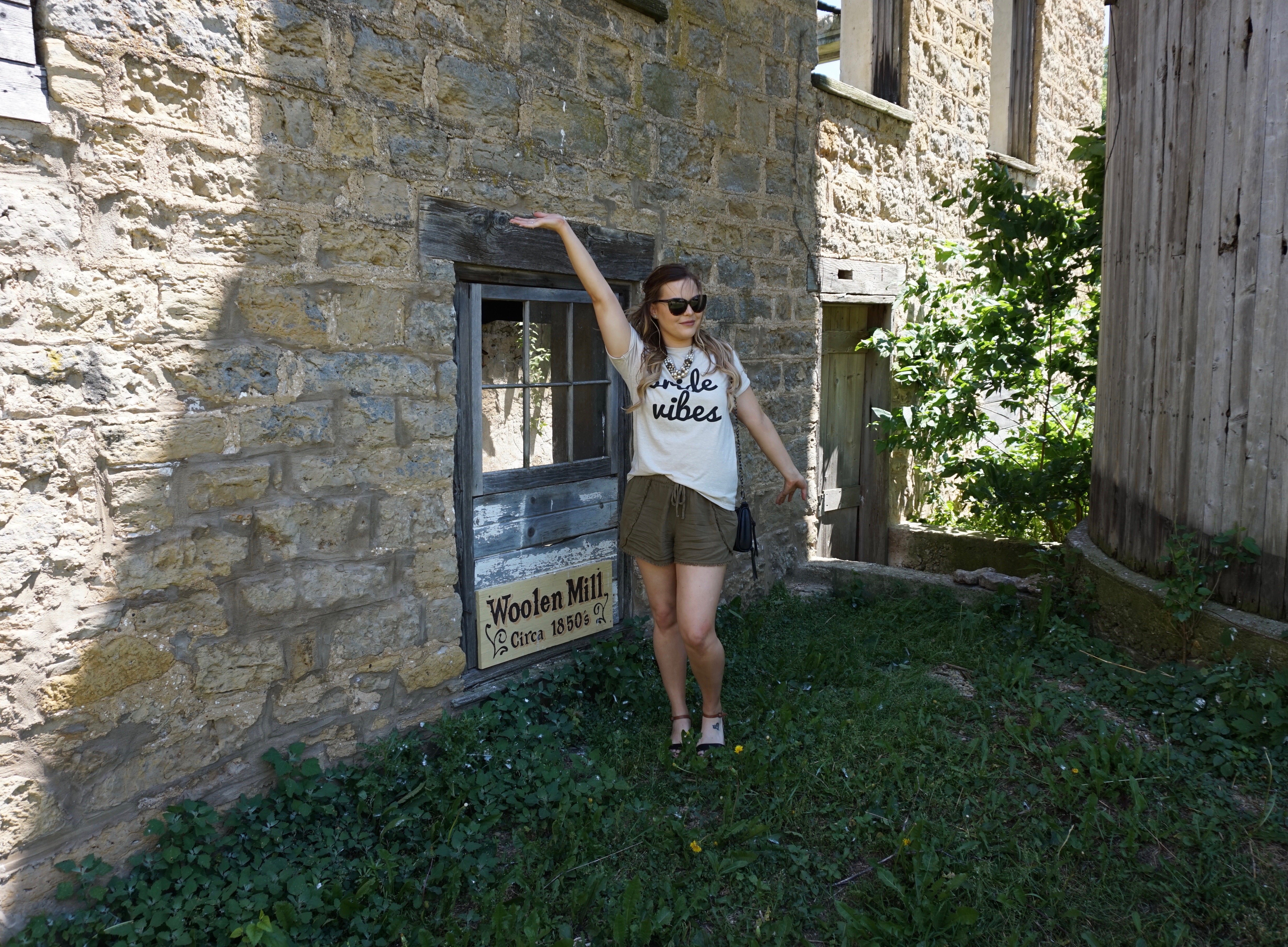 As you may see in the video and in some of the photos, there are 2 pregnant girls with us- one being my sister (my matron of honor) and the other, my bridesmaid Emily. They were such troopers the whole weekend & glad they were able to make it!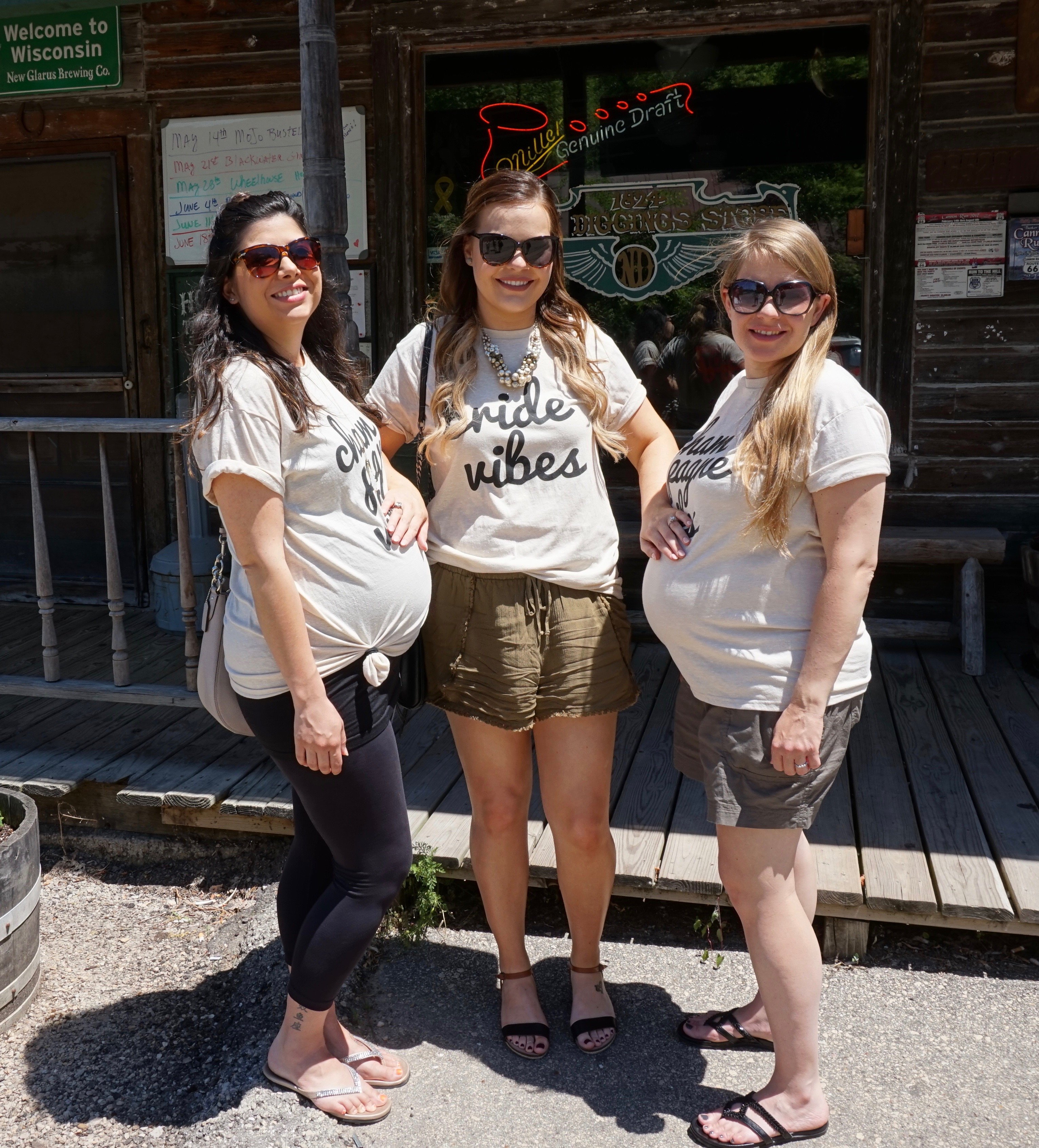 Next, we headed to the Galena Cellars for a wine tasting and tour. If you have never tried wine from Galena Cellars, it is delicious!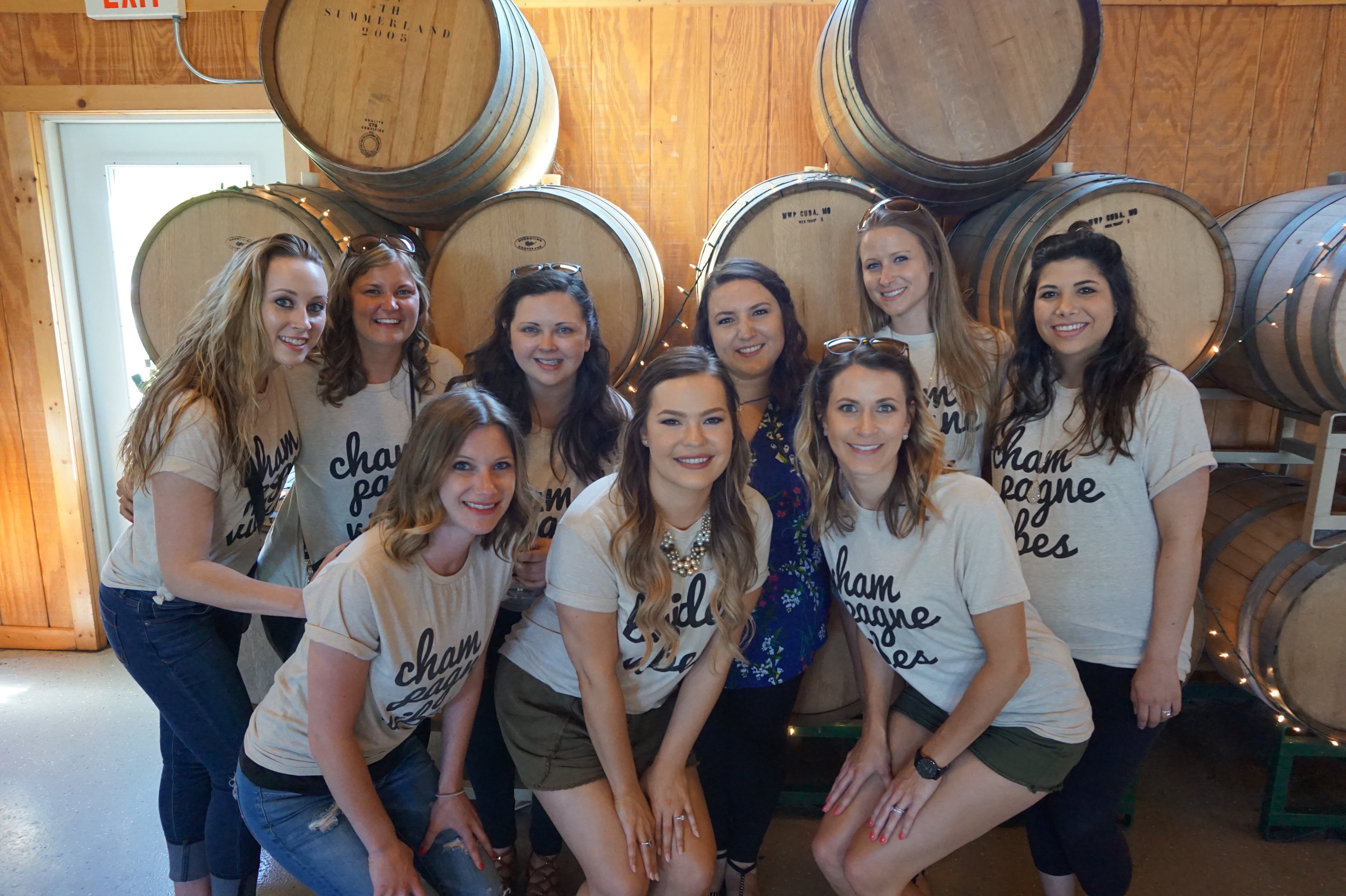 After the tour, we went back to the house and got ready for dinner. After dinner, we hit the town and met some very cool people and saw a very cool one-man band (you'll see if you watch the video).
Outfit details: I was a SUPER last minute shopper for my bachelorette outfit. I found a ton of white dresses at Charlotte Russe the week of the shower, and couldn't find any other white dresses after going to several other stores. I liked this dress, but I didn't LOVE it. I did receive lots of compliments on it, however! I paired it with a chunky necklace, nude heels and a pink cardigan from H&M (which I took off after dinner) . Link to this dress is here.
Sunday was a relaxing day- we went to lunch in downtown Galena and then hit the shops! If you've never been to Galena, their downtown shops are so neat!
---
Overall, the weekend was so great and definitely needed! Thank you to my maid of honor, Shawna and my matron of honor (and sis) Keisha, as well as my Mom for putting this on! Love you all!
Thanks for reading! Until next time,
FOLLOW ME ON SOCIAL:
Snapchat:  @itsmekelsie22   Facebook: Kelsie Kristine
Instagram: @itsmkelsie22   Twitter: @itsmekelsie22
YouTube  Use EBates to shop online and get cash back! Get $10 when you sign up