Spring is just around the corner, and although there is snow on the ground here in Madison, I have warm weather on the mind!! I did a photoshoot with LOFT in Greenway Station in Middleton, WI this past weekend and wanted to share one of my favorite outfits from the shoot, plus they're on SALE too!
Photos by Mishelle Ta – Michelletaphotography.com
I LOVE the fit of LOFT jeans. It's been a bit of a struggle finding the right fit since I've been back and forth with my weight over the years and have tried the regular and curvy fit in LOFT jeans. The curvy fit was amazing when I was a size 8, but now that I've lost a bit of weight doing Keto, the regular fit is the right fit for me now!
The JEANS
I have owned quite a few colored pants/jeans in the past, but these yellow jeans just spoke to me right when I walked into the store! They fit great, but I would recommend sizing down from your true size for the perfect fit! If you are a bit curvier, try the curvy fit jeans, but still size down one.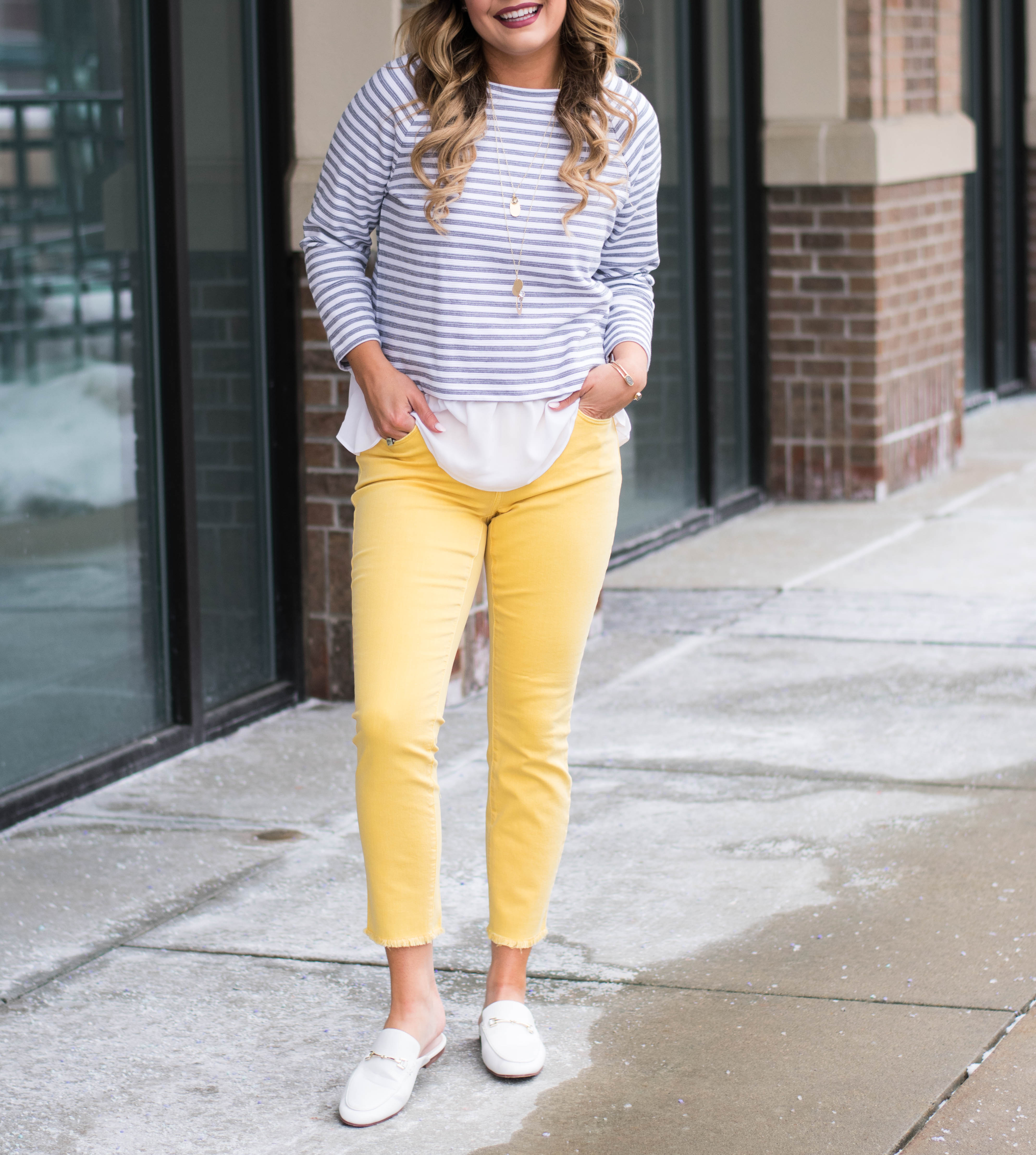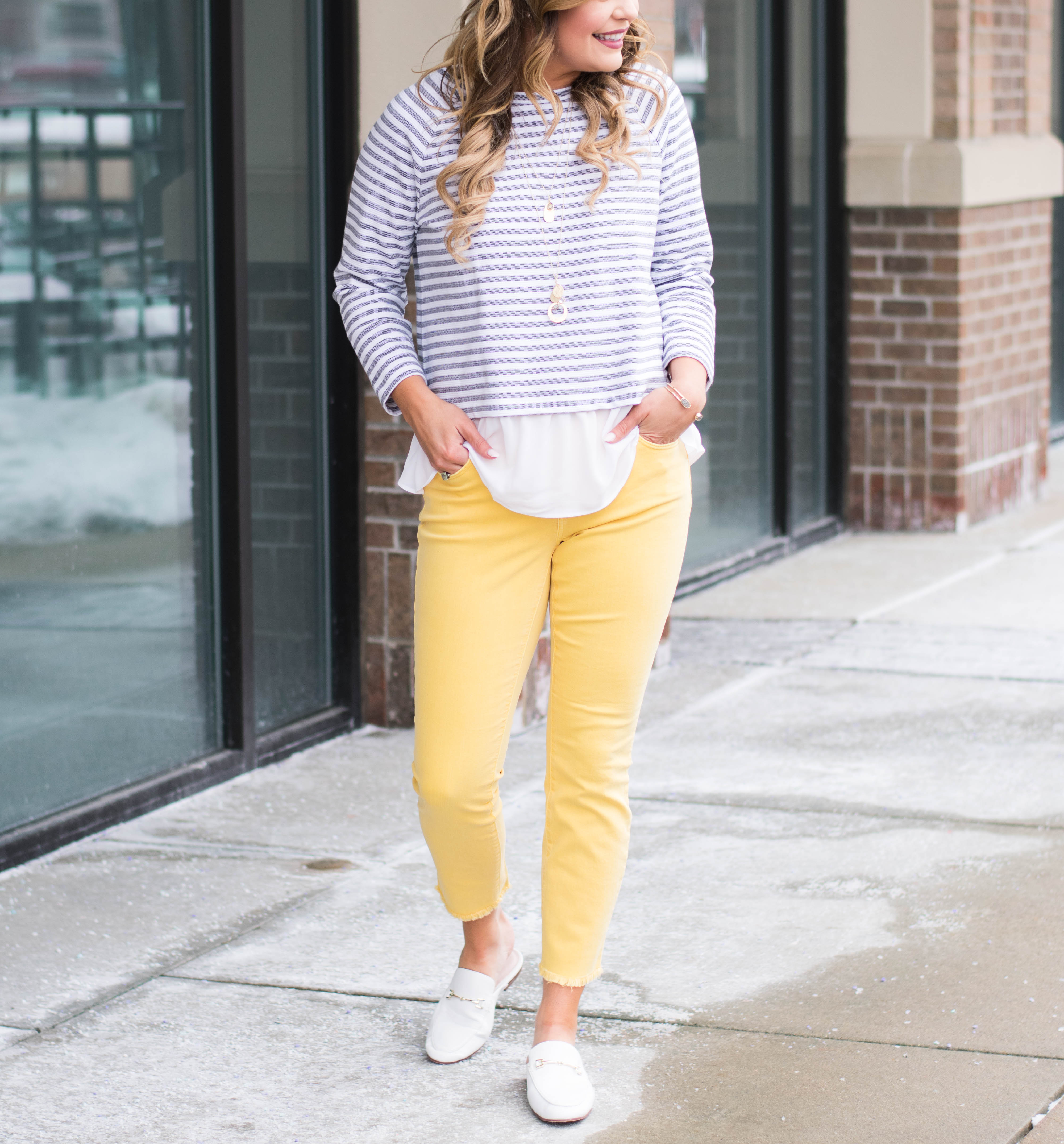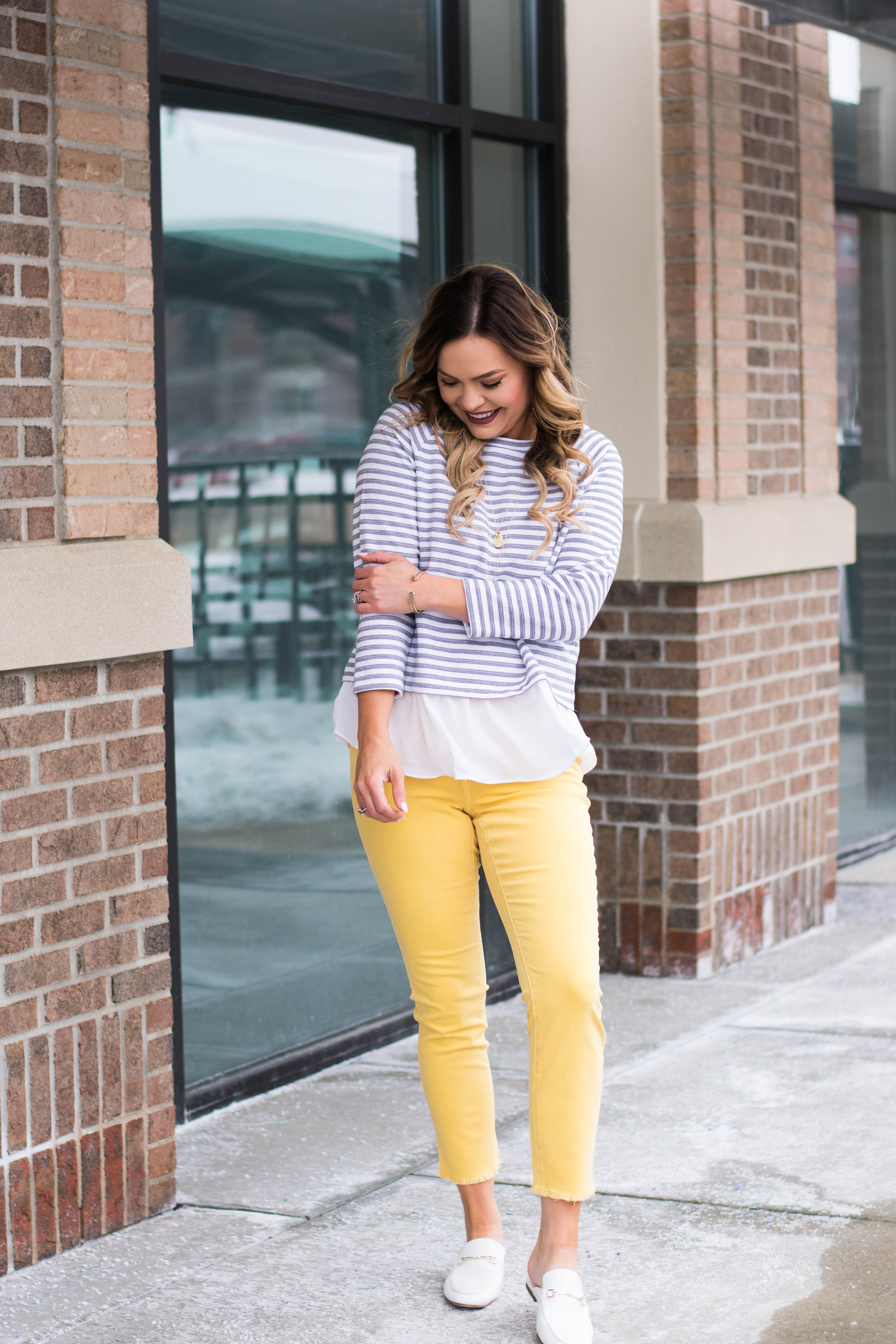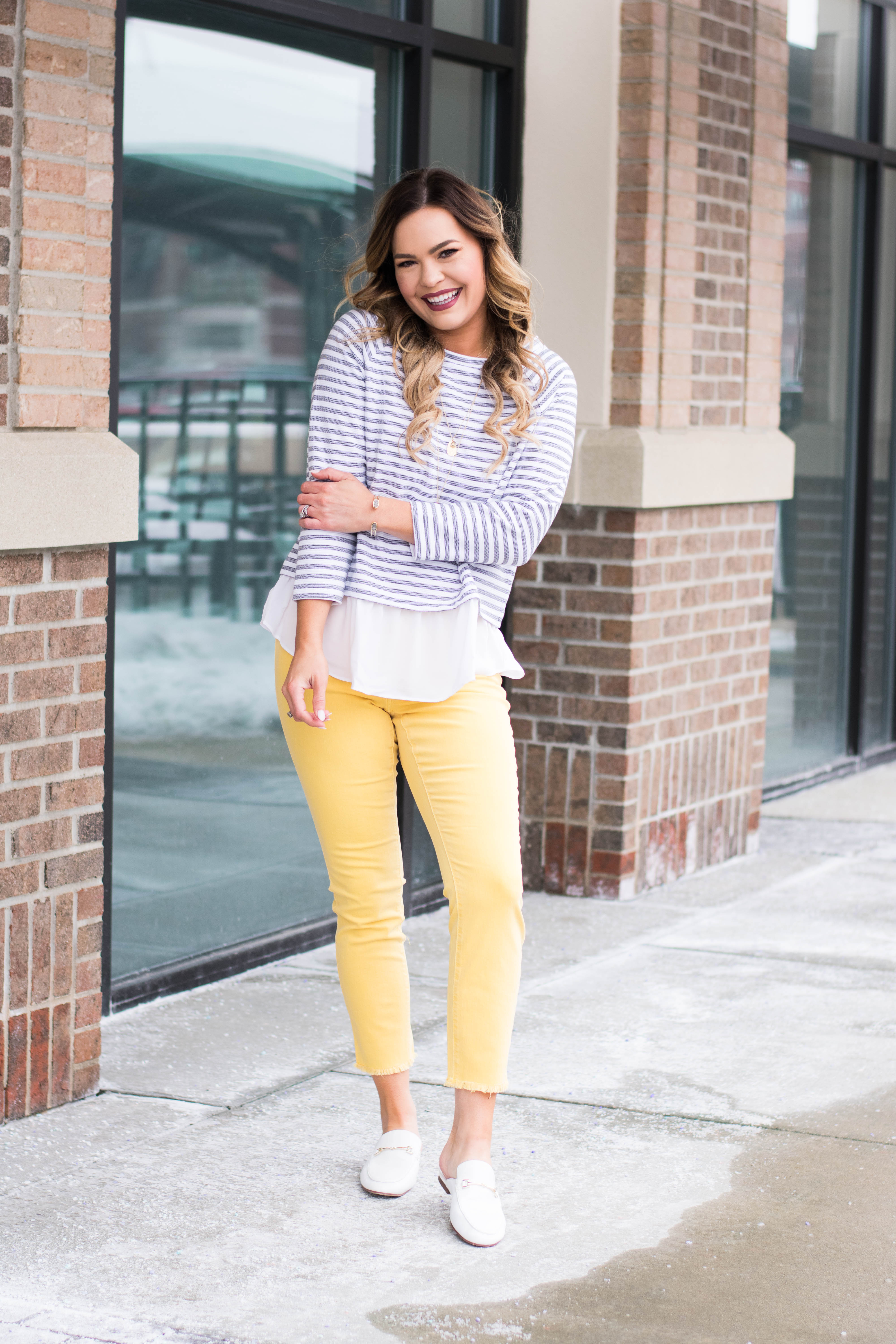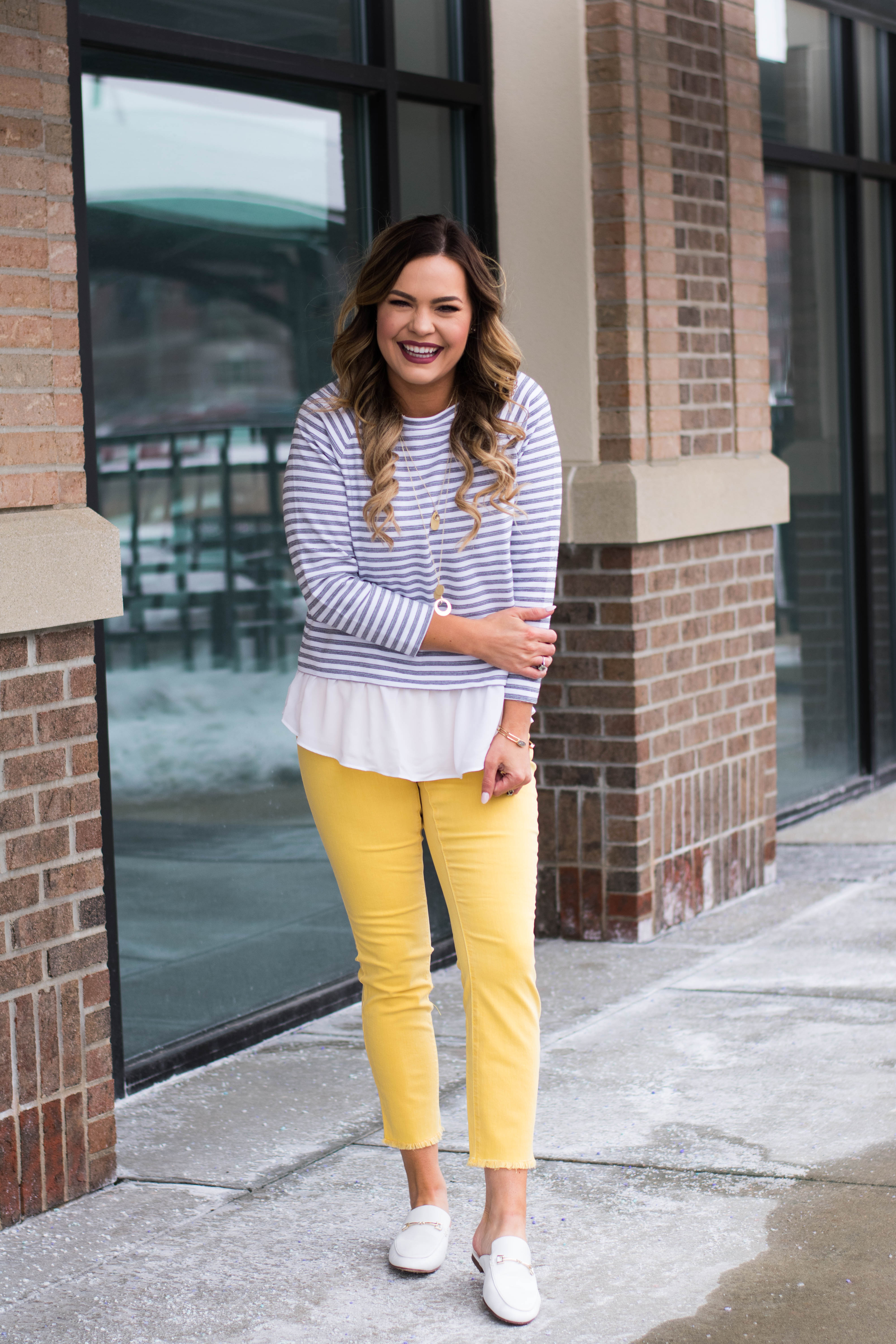 The Rest of the Outfit
I chose this amazing navy and white striped mixed media top to go along with the yellow jeans. I love the mix of color, material and pattern! I paired the outfit with some super cute gold accessories, also from LOFT and my favorite white mules from Amazon!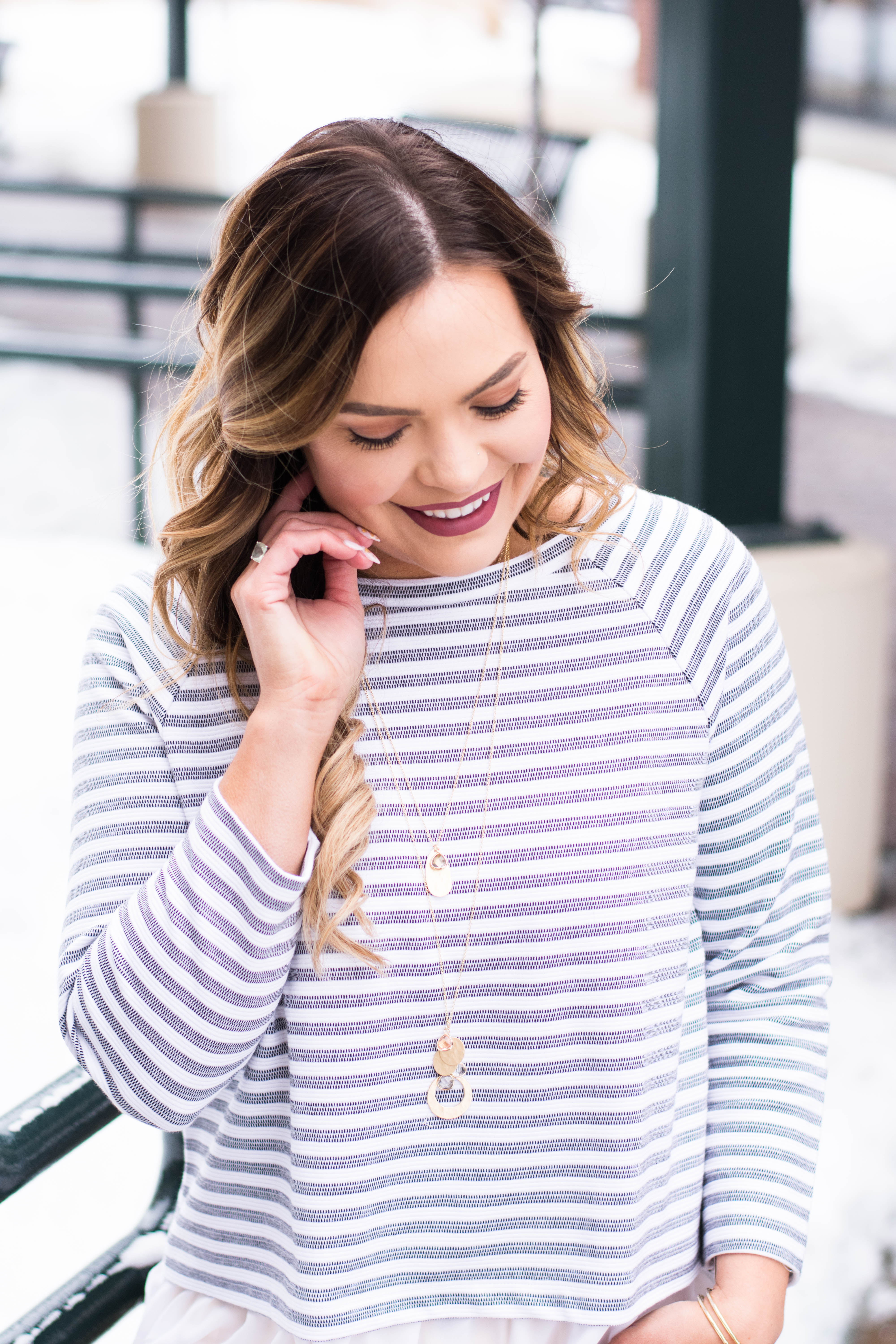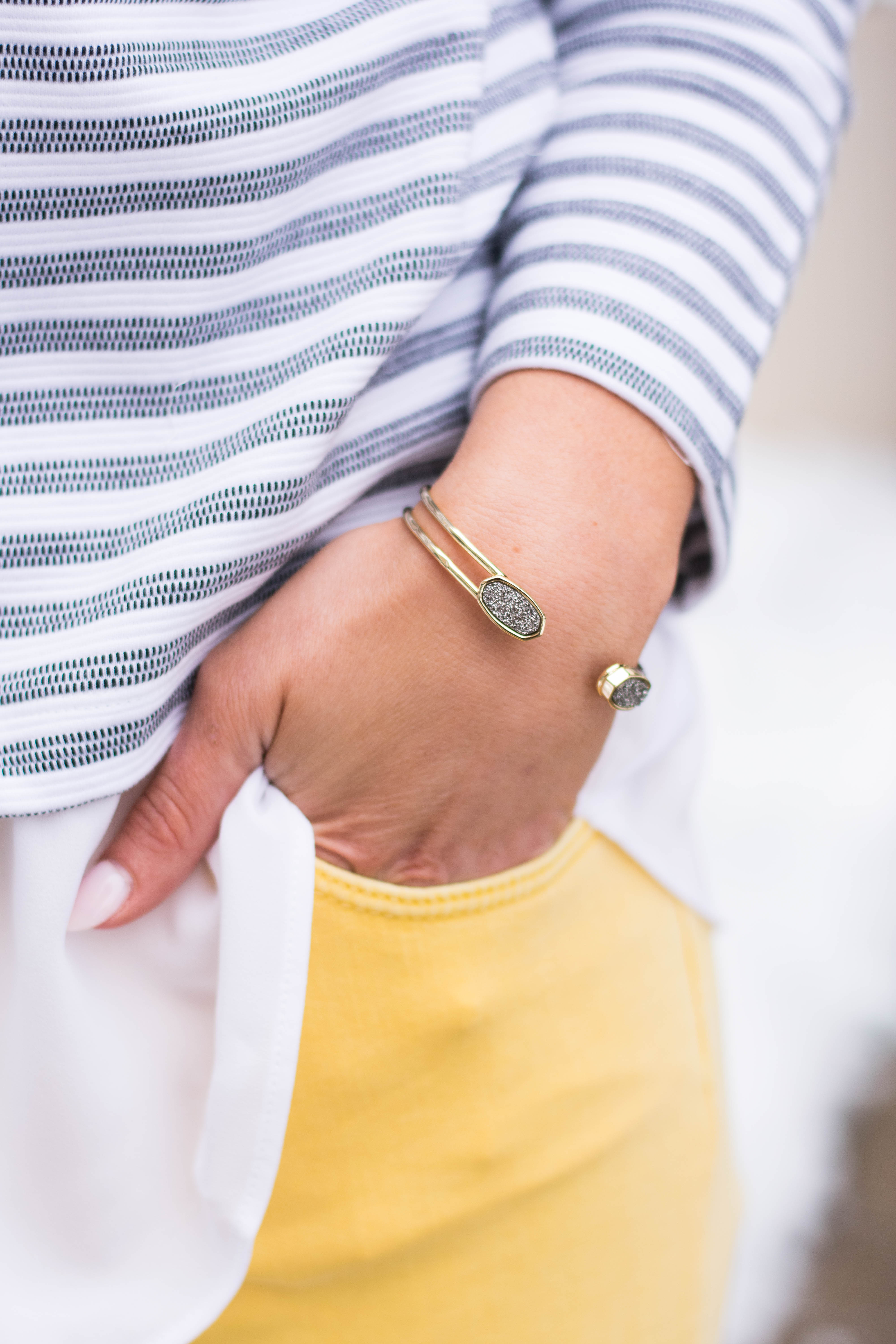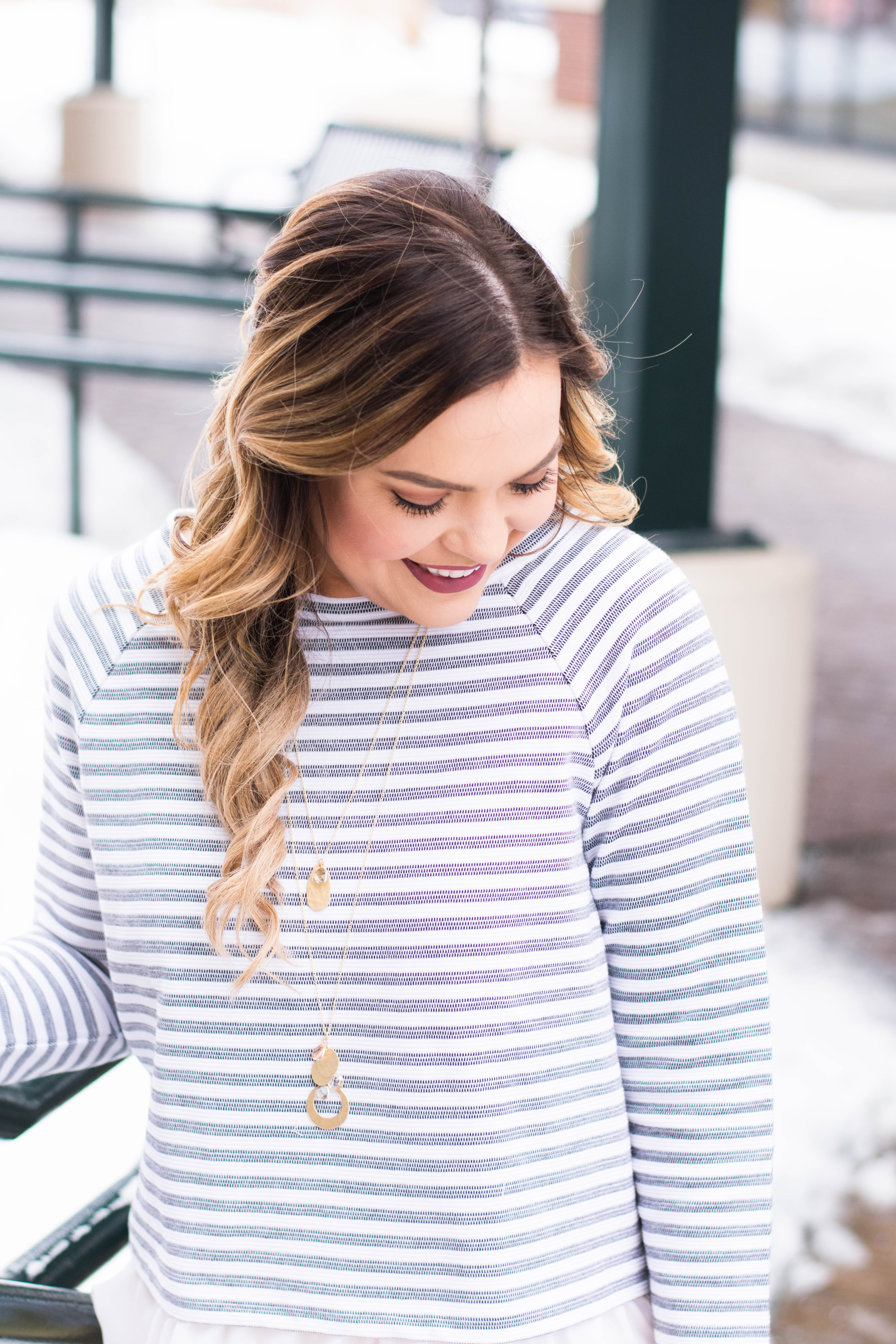 Striped Mixed Media Top | Yellow Pants | Necklace Set |
Bracelet (Only available in stores) | White Mules | Lip Color

MORE Colored Pants from LOFT + Current SALE
LOFT has so many great colored pants out for Spring right now! I'm linking all of them below! They are also having a GREAT SALE right now! You can get 40% OFF your purchase through this weekend with code: NEWNOW! Act fast before the best items are gone….and trust me, they will go quick! 😉

I hope you enjoyed the post! What do you think about colored jeans like this?! Love it or hate it? Let me know in the comments below!
Thanks for reading,

---