Good Morning beauties!! As I did in last year's Spring Fashion Series, I will be sharing some of my favorite spring nails!! Also, as a bonus, tomorrow, Friday 4/20 starts the Beauty Insider and VIB access to the Sephora Spring Sale and I wanted to share my picks! The store has 15% off everything for VIB members and 10% off everything for Beauty Insiders!!
My Favorite Spring Nail Trends + Colors
Last year's nail post was kind of all over the place, so for this year's post, I did a lot of research to look at the trends and colors and all of that, but frankly, I didn't love them. There were a lot of designs and colors, which are all great, but I love a good nail that matches what you're wearing or can go with any outfit you choose! So, instead of sharing all of the trends, I am going to share a few trends and colors that I really liked and are my favorite in the spring!!
My Favorite Nail Shapes
I used to LOVEEE the square shape and had that for several years, then transitioned to a little more rounded square to more oval. I've also tried the coffin nails and stiletto nails, but my all-time favorite nail shape is the OVAL. I like them a little more pointed oval, between an oval and an almond shape (see below). Whether they're short or long, the oval just looks so chic!! Remember when I was getting dip (SNS) nails last year before my wedding? Well, it's safe to say I'm obsessed, and I recently got them done again and have been loving them. They've grown out quite a bit to the length I LOVE! If you haven't tried dip nails, they are so much better for your nails and I highly recommend trying it out at least once!! If you saw on my Instagram stories, my friend Kelsi and I went to get our nails done at a new salon in Sun Prairie, just outside of Madison, called Pamper Me – it's the cutest salon and IÂ haven't found a salon close to where I live that does dip nails, and does them well! I did go to Hilldale for dip nails, but it's a bit of a drive from where I live, so finding something close is amazing! If you try out Pamper Me, let them know I sent you!! I was so glad that Kelsi told me about it! I also got Jasmine to go and she lovedd it!!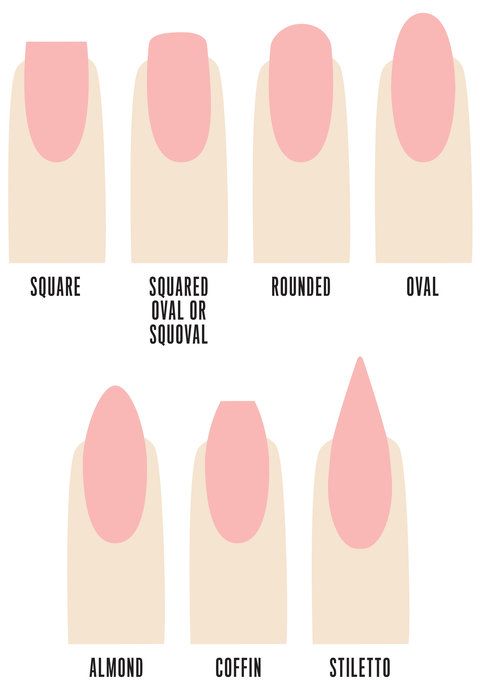 My Favorite Nail Trends
I didn't know that you could do designs on dip nails, so when I went with Kelsi to Pamper Me and saw she had a design, I was so happy!! I can't wait to try out some spring nail designs/trends soon!! I love any kind of floral and marble design, as well as adding multiple colors, or an accent nail!
Floral Designs
Marble Designs
Multicolor & Other
My Favorite Nail Colors
If you know me, you know I LOVEEE all neutral shades, light pinks, mauves, and whites!! If it's not that, it's a super dark burgundy, but that's more for fall and winter! Spring is all about the bright and airy colors!! Essie is my favorite affordable nail polish brand and here are some great colors for spring!
My Favorite Nail Strengtheners and Cuticle Oils
I use a cuticle oil daily – I keep it on my desk at work and it does wonders for my cuticles, especially in the dry, winter months! I love the Apricot oil from Essie. I've also used a cuticle cream. I actually prefer the oil over the cream because it's easier to put on, but both work really well! I also LOVE using nail strengtheners. my favorite is the OPI Nail Envy, but I also love


IMPRESS NAILS
When I don't have dip nails, I get lazy when it comes to painting them. You've heard me rant and rave about these before and so I had to mention them again! These press-on nails are so amazing and make your nails look fab in a matter of minutes! Plus, there is no glue to ruin your nails, they just use a strong adhesive! I prefer the oval shape, but have also found some really cute ones in the square shape. They last about 2-3 weeks on me! So worth it!!

---
Last week I shared Sephora's top sellers/picks for the Spring sale, but this week I wanted to share with you my personal picks for the sale! Some are the same, but some are definitely different! If you have not signed up to be a Sephora Beauty Insider and you shop at Sephora, you need to sign up! It's free, plus the perks are awesome! I love that they give you a free gift on your birthday too! There are 2 major sales for Sephora during the year and this is one of them!! Since there are so many great picks, I'm going to share my top 10 picks!
BeautyInsider DATES:
APRIL 20th – APRIL 23rd
10% Off using the code: YAYINSIDER
Time to finalize your lists ladies!!
My Top Picks for the Spring Bonus:


What are your Sephora sale picks?! Is there anything you HAVE TO HAVE?! I'd love to know!! Tell me about it in the comments, and also let me know your favorite spring nail trends, colors, shapes, etc.
Until next time beauties,