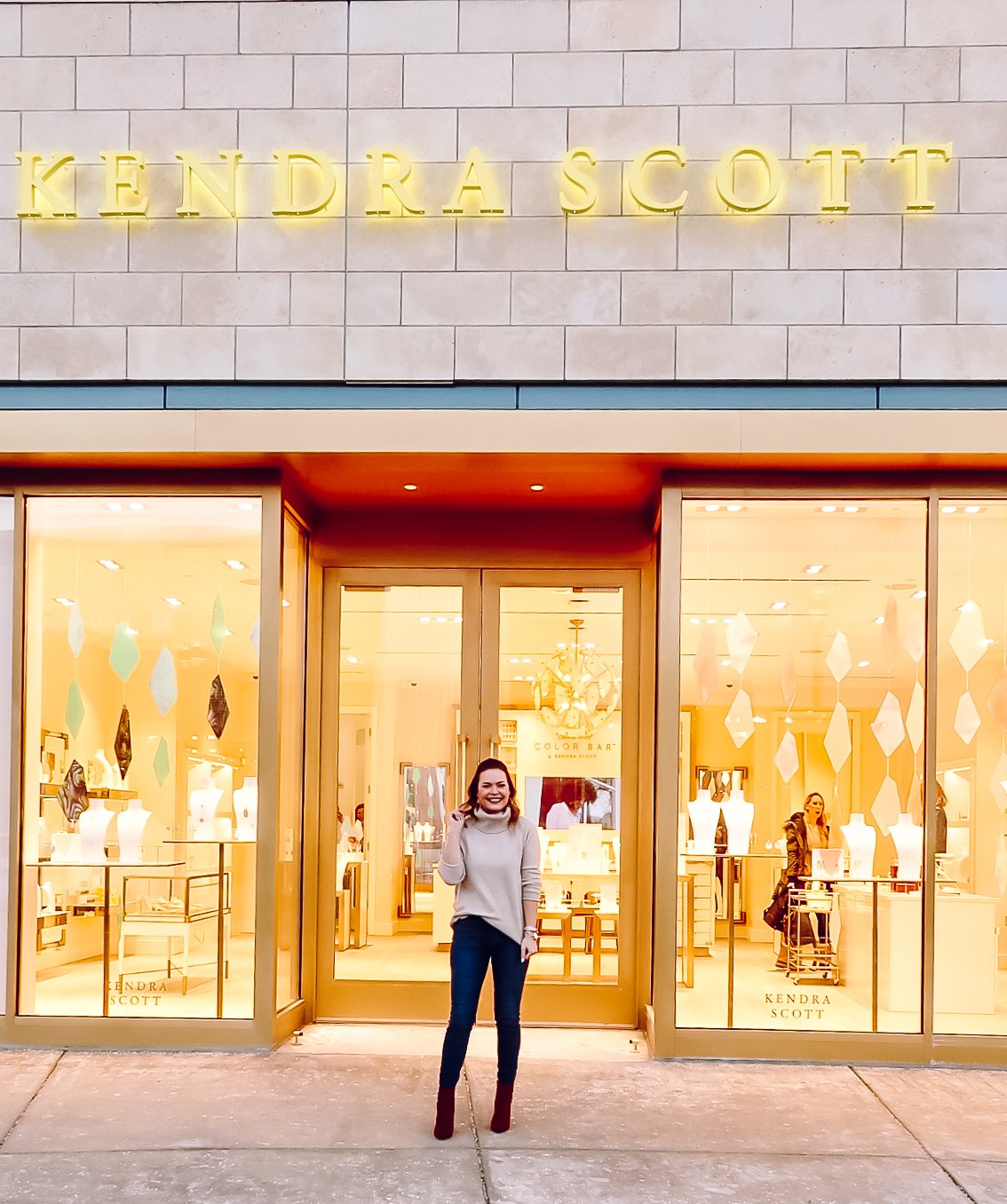 Happy Friday beauties! On Wednesday I hosted a shopping event with Kendra Scott at Hilldale in Madison. Kendra Scott is all about giving back and for the event I got to choose a charity to benefit. I chose Fetch Rescue in Wisconsin, which is a local dog rescue. 20% of the proceeds from the event went to Fetch! It was so much fun and I picked up a few new pieces while there as well. It has been a little bit since I shared with you some pieces from Kendra Scott, and with Spring just around the corner, I want to share some of my favorite pieces from their Spring Collection, along with some other great pieces.
The sky blue and peach colors are all the rage with this collection! There are so many beautiful pieces and it's hard to just choose a few favorites. I especially love their pieces with the abalone shell!
Shop the image above by clicking on the item. Disclaimer: Links are affiliate links. Thank you for supporting my blog.
In addition to their Spring Collection, they still have their Charms Collection. I have quite a few charms and chains and love them! They are so versatile and Kendra Scott keeps adding more charms too! Each charm has a different meaning and it comes with a little card that explains your charm! I think that's such a great touch!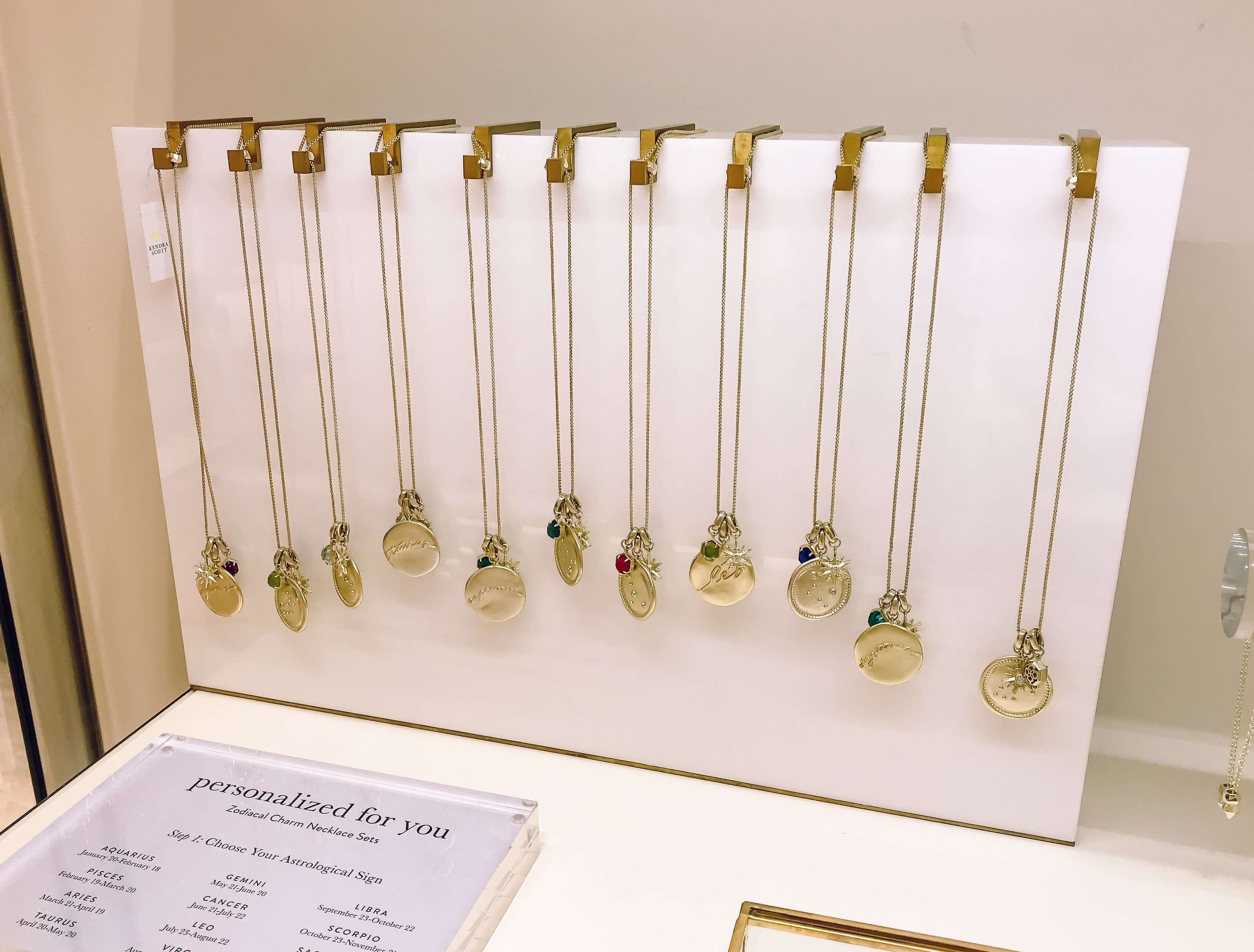 The zodiac charms are adorable and some charms come in sets that are already ready to purchase, saving you money since you're not buying them separately! The chain link necklaces and bracelets are so perfect for adding charms too!
Currently Wearing
These are the pieces I currently have in my collection! I love them all and wear them so much!

Do you have any favorite Kendra Scott pieces, either from the Spring Collection or other collections? Let me know!
I hope you enjoyed this post! Thanks for reading,

---
PIN IT