Happy Wedding Season beauties!! There are a few weddings I have to attend this year and I just love watching the happy couples get married and celebrating with them! I don't know about you, but finding a dress for a wedding can be difficult! I usually go based off the venue and time of year/weather. Another thing to look at are the invites to see if they have any kind of theme presented on them, like rustic, country-club, black tie, etc. Typically, if a wedding is going to be black tie it will say right on the invite. Most of the weddings I've been to and will be going to this year are a little more casual to semi-formal, and I've found the perfect dress that I wanted to share with you all, plus some amazing accessories! I'll be sharing more dresses to wear as a wedding guest throughout the upcoming season, but I'm kicking it off with one of my favs!!
*Disclaimer: This post contains affiliate links. Some clicks/purchases may result in a small commission to keeping my blog running at no additional cost to you. Thank you for supporting my blog. Photos by Amy Lynn Photography Studio*
Floral 2-Piece Dress
You know I am all about the florals, especially in spring and summer. This dress is absolutely perfect, plus it's a 2-piece (separates) matching set. I am trying to get into these a bit more and so far I just love them!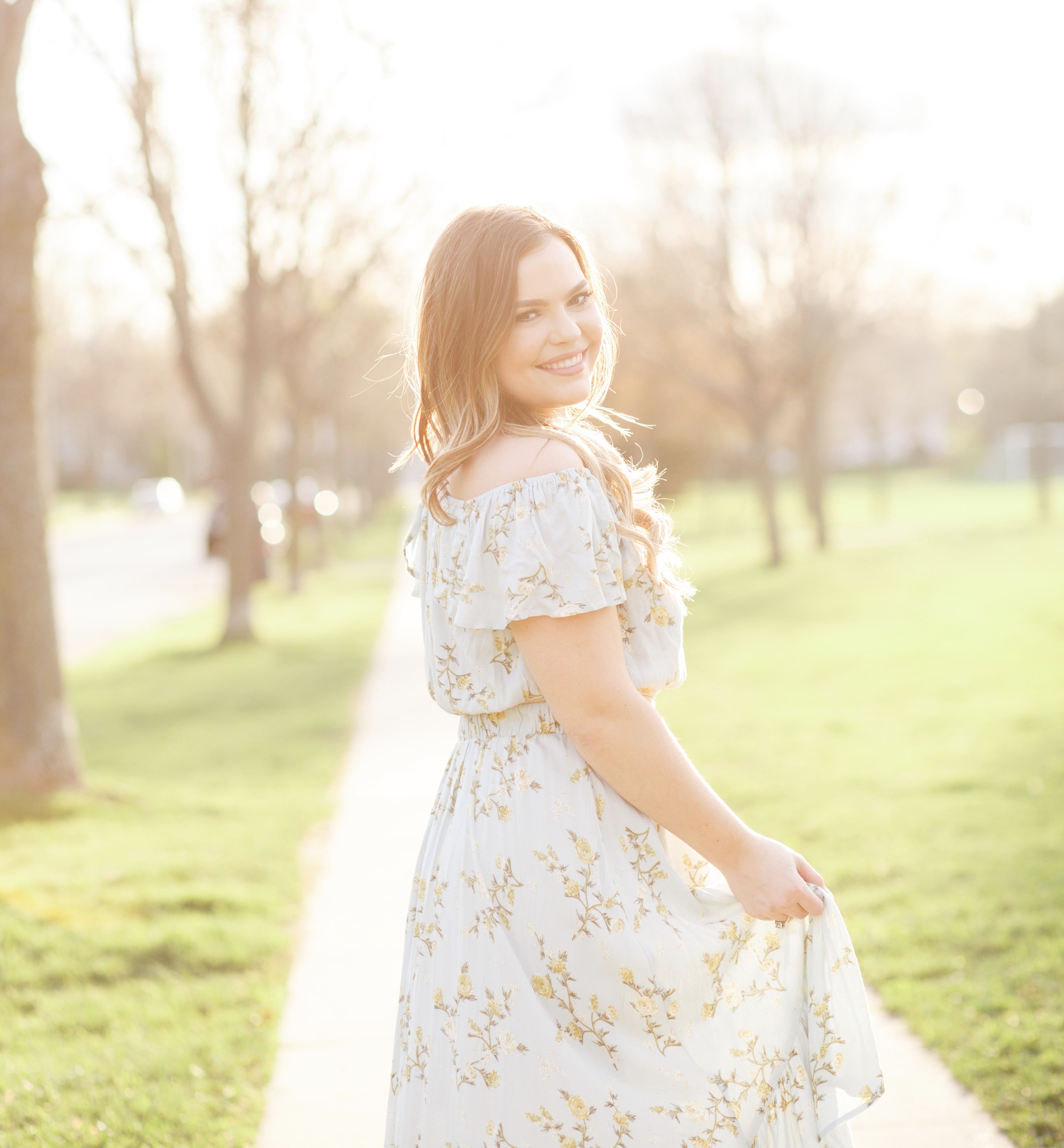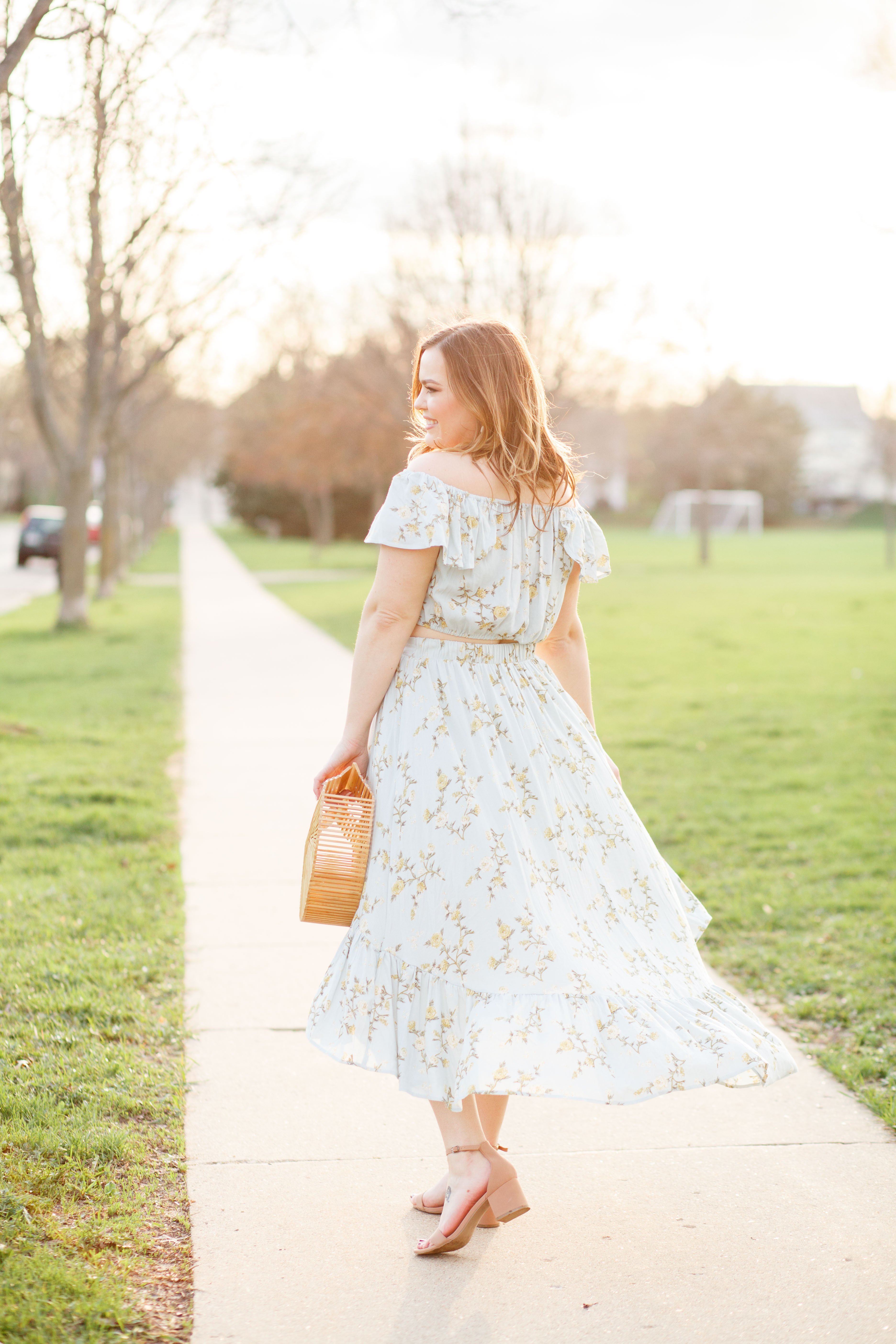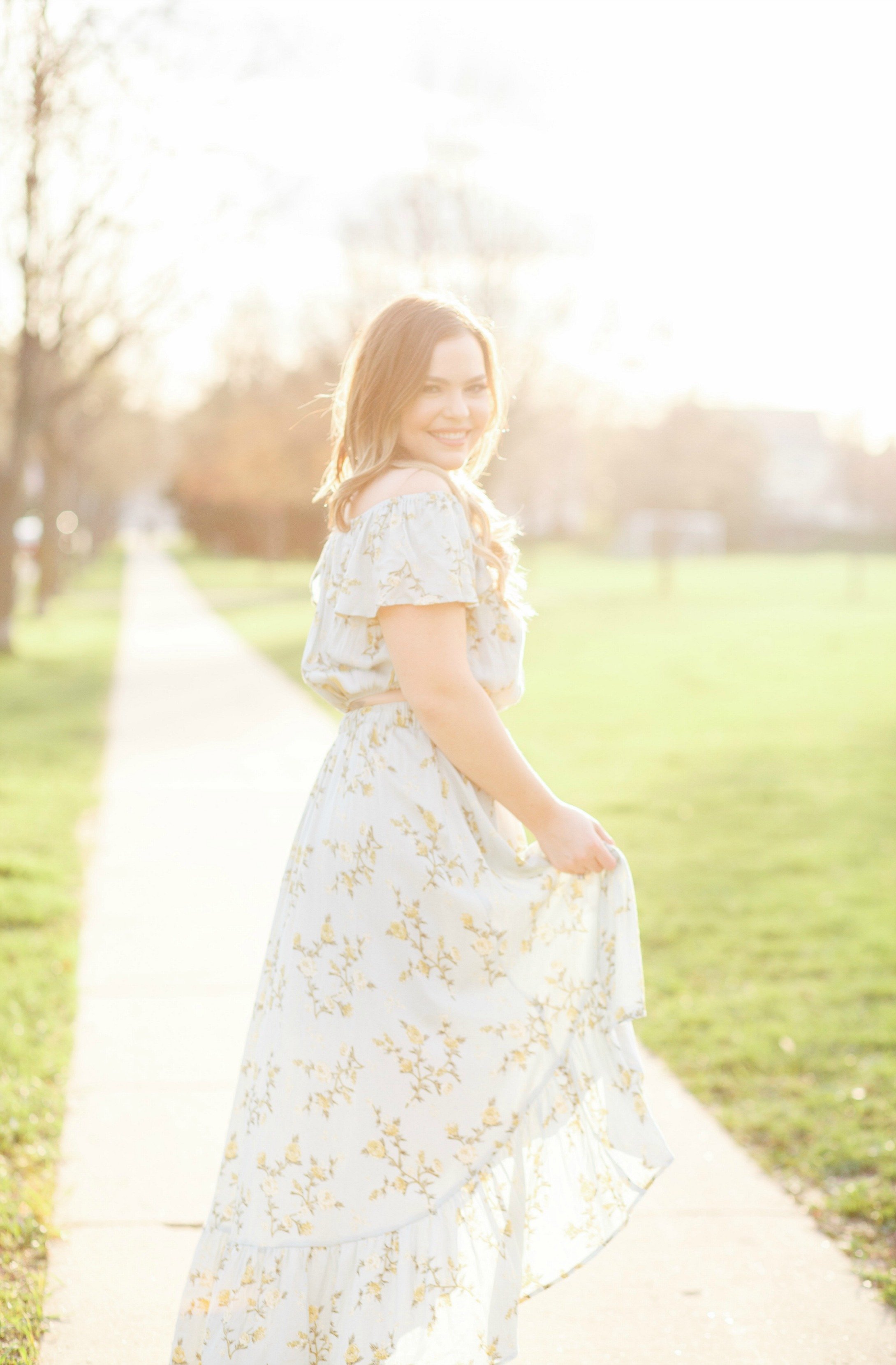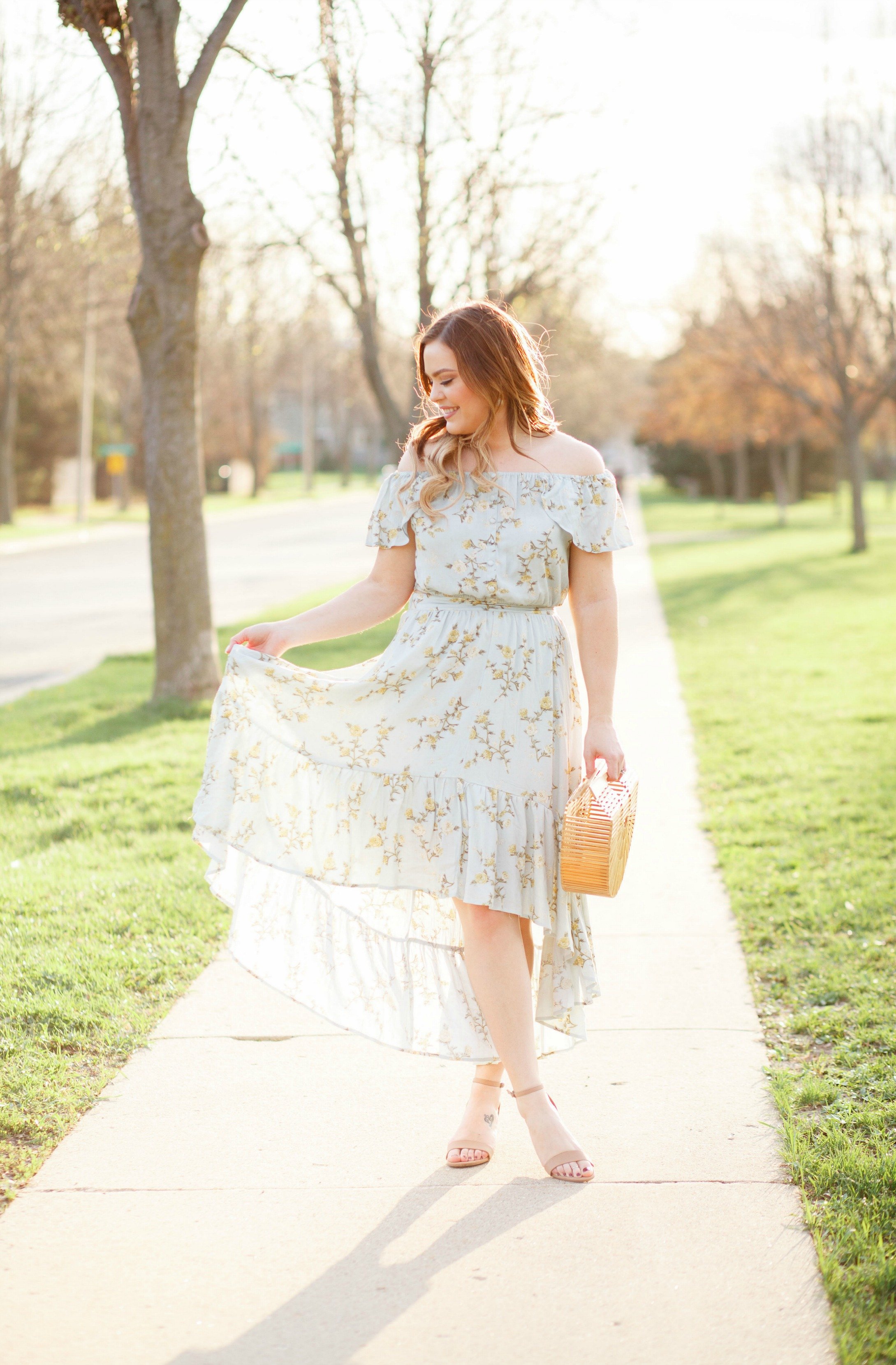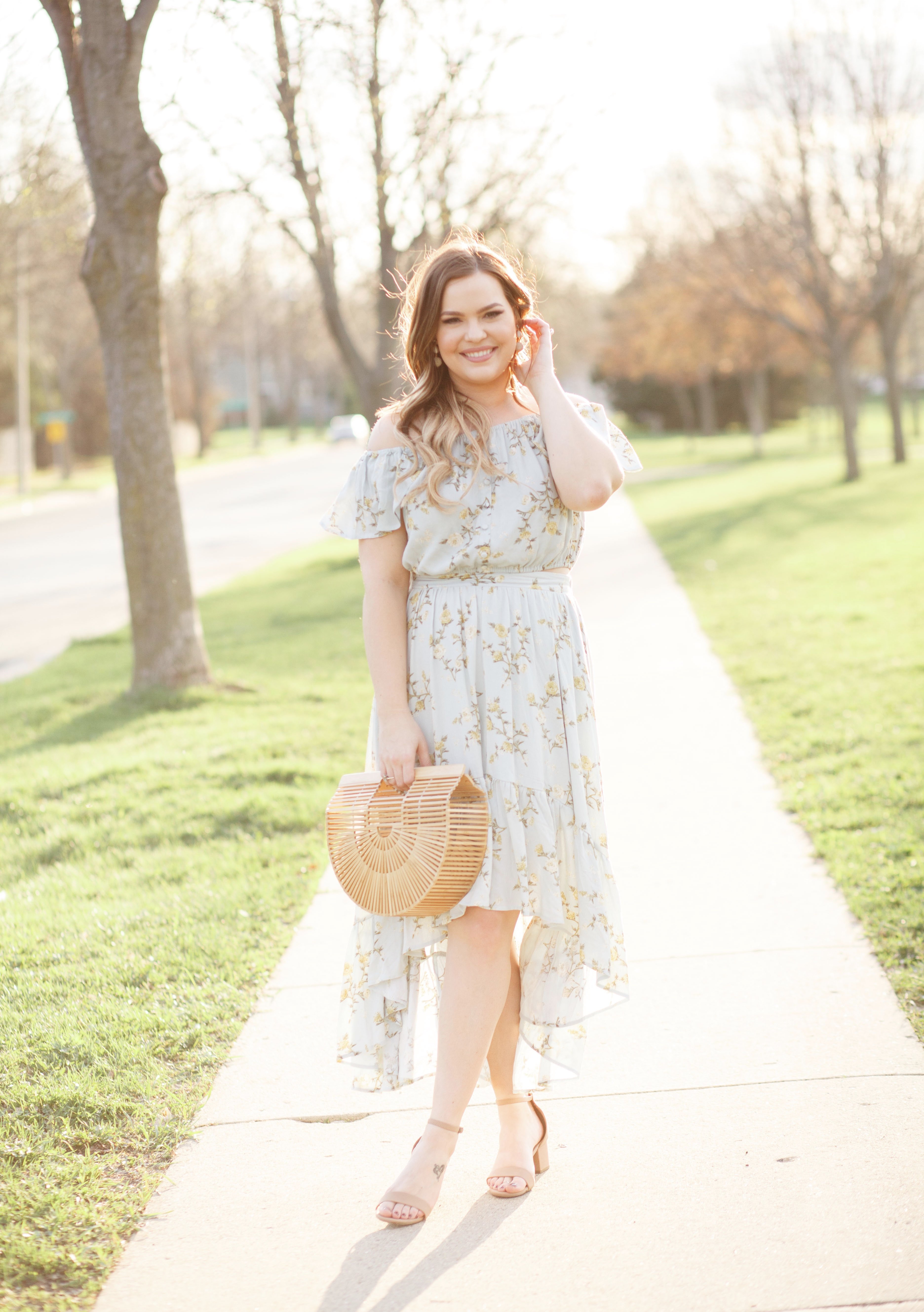 See also \\ Spring Fashion Series posts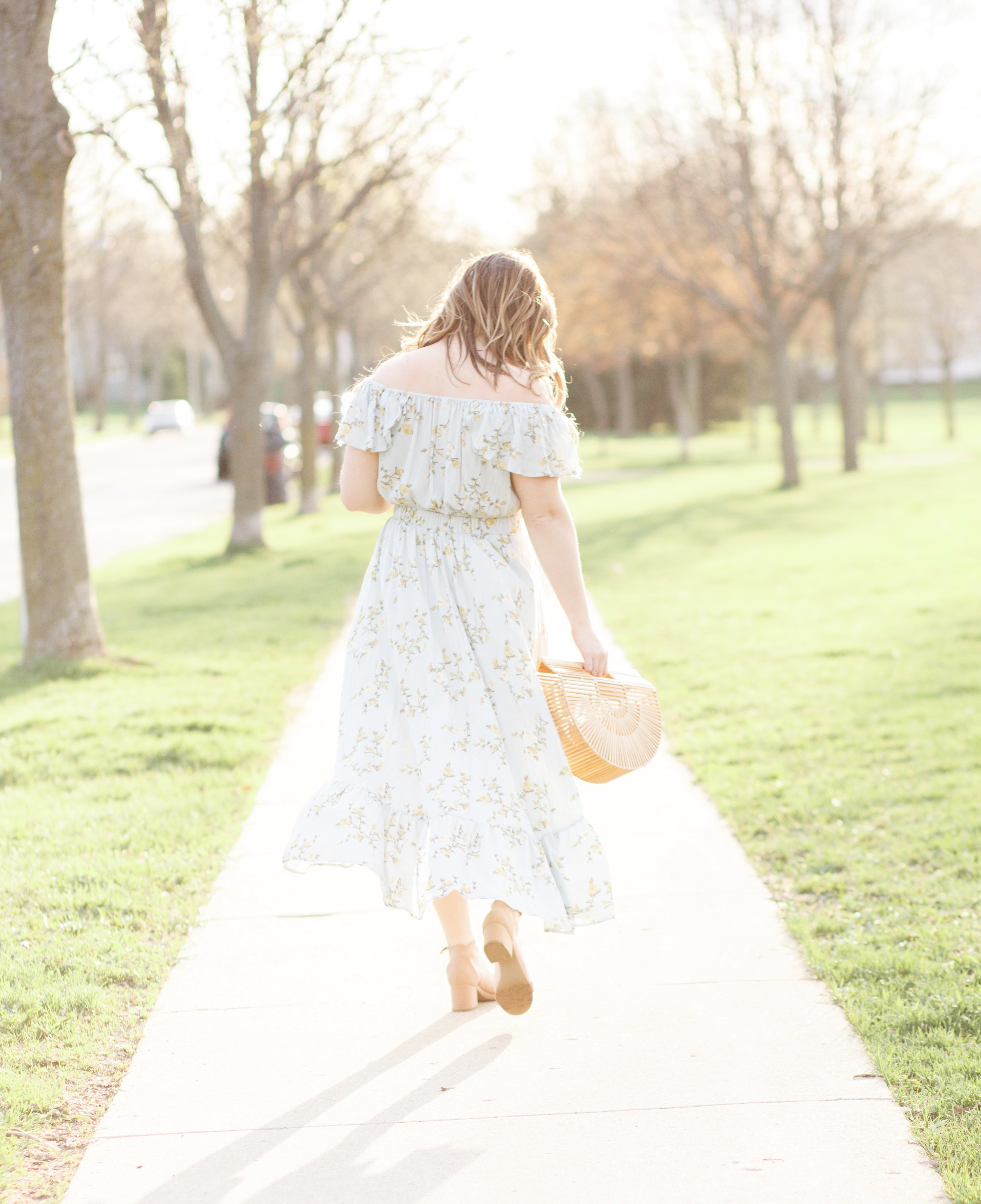 CROP TOP | SKIRT | SHOES | BAMBOO BAG | EARRINGS
I chose to wear this outfit where the 2 pieces basically meet with maybe just a little skin showing. You can move the bottoms up and down to your liking, and the top can be pushed up a bit to show skin that way! I wanted it to be a bit more modest, especially since it's for a wedding!
The perfect 2-piece floral dress!
Click To Tweet
Now, onto the accessories. I paired the dress with my favorite bamboo bag (dupe for the Cult Gaia bag) and my thick heeled strappy sandals. I prefer comfortable shoes that I can dance the night away in! Wedges or a shorter heel are best for me! My earrings are new favs from LOFT and this beautiful beaded lariat tassel necklace was sent to me from Marlyn Schiff. She has some amazing pieces that I'll be sharing in future posts as well. They are offering my followers 25% off using the code: KELSIE25 at MarlynSchiff.com.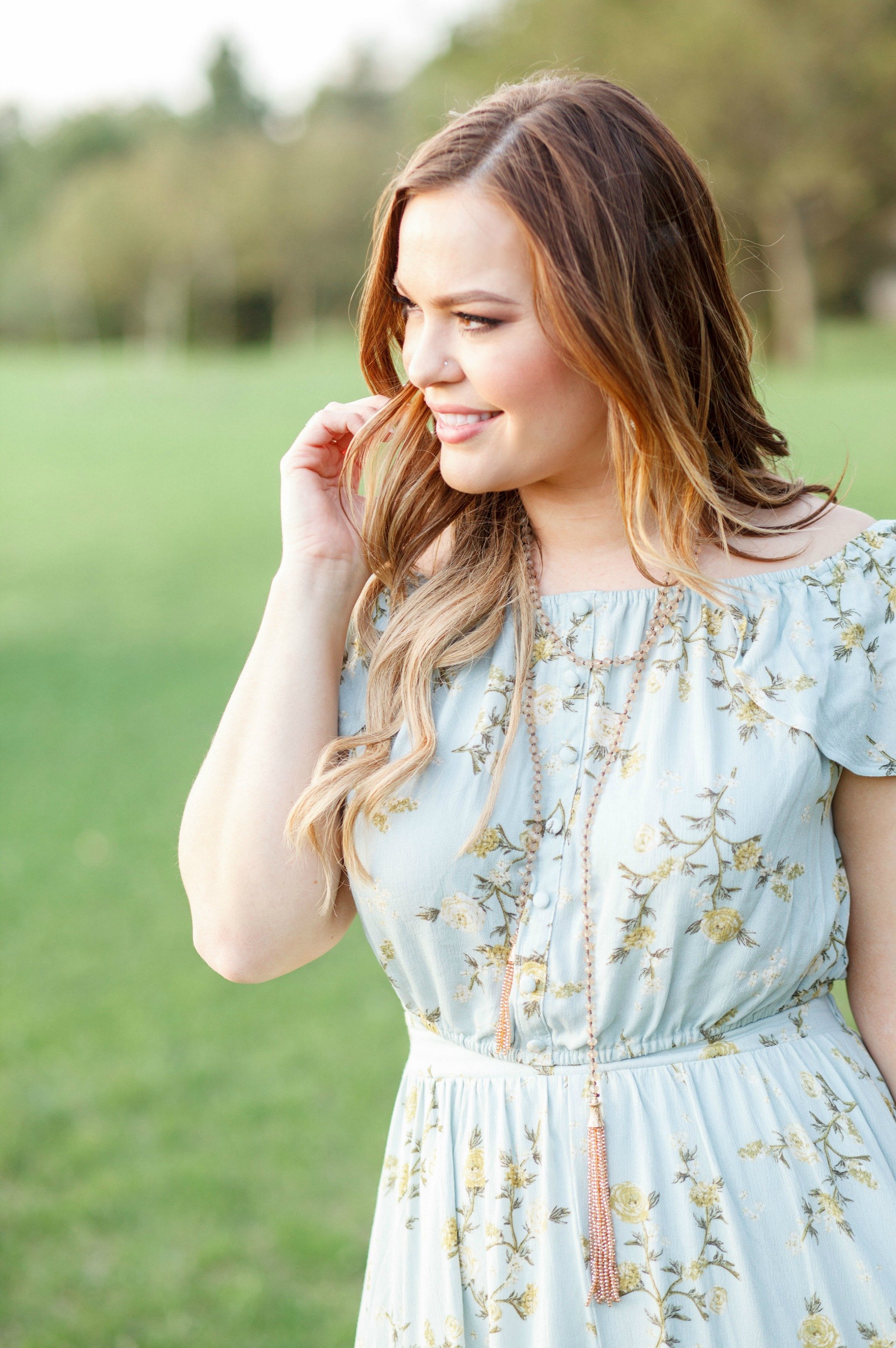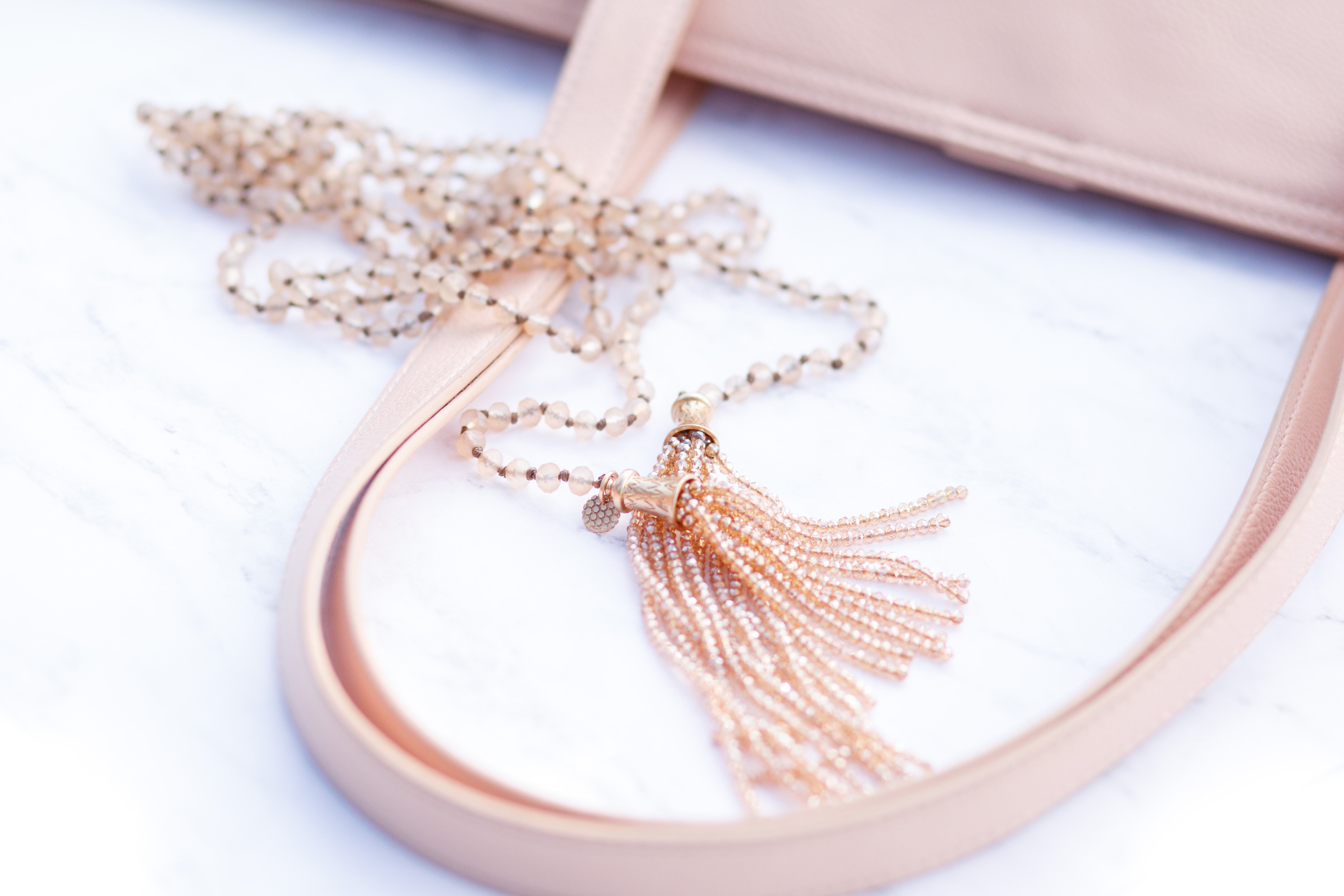 What are your favorite wedding guest dresses or outfits to wear? I've linked a few other floral dress options below along with this outfit!


Thanks for reading! Until next time beauties,