Part 1 in my Spring Fashion Series is all about clothing!
The cold weather is finally winding down, and Spring has arrived. Â I'm excited to see what trends will come about this spring. Â Living in the Midwest, Spring brings on warmer weather, but there are still those chilly days here and there. Â I am sharing with you my must-have clothing items for transitioning from the cooler weather to springtime in the Midwest.
Jackets/Coats
It's so hard to figure out what type of coat to wear when the weather is constantly changing. Â Some days you will want a thick coat, where others you may not need a coat at all.
I am OBSESSED with this grey coat from Chicwish. Â It is the perfect coat to throw on for those chilly mornings. Â It is just the right amount of thickness.
Camo Jacket
 | Army Green Jacket
 | Duster Jacket
---
Boyfriend Jeans
---
A Classic White Tee
This is an ABSOLUTE Must-Have for Spring! Â I LOVE white – it's so bright, fresh and clean cut! You can do pretty much anything with a basic, classic white tee.
---
Black & White Striped Top
Whether it be short-sleeved, long-sleeved or sleeveless, striped tops are a must-have any time of the year!
Striped Top with Wine Colored elbow patches and pocket from Zulily | Similar Here
---
Floral Patterns
All of these floral clothing items were from LeTote and featured in a past blog post HERE
Old Navy Floral Top |Â Similar Here
Floral Blouse with Gold Zipper | Rue 21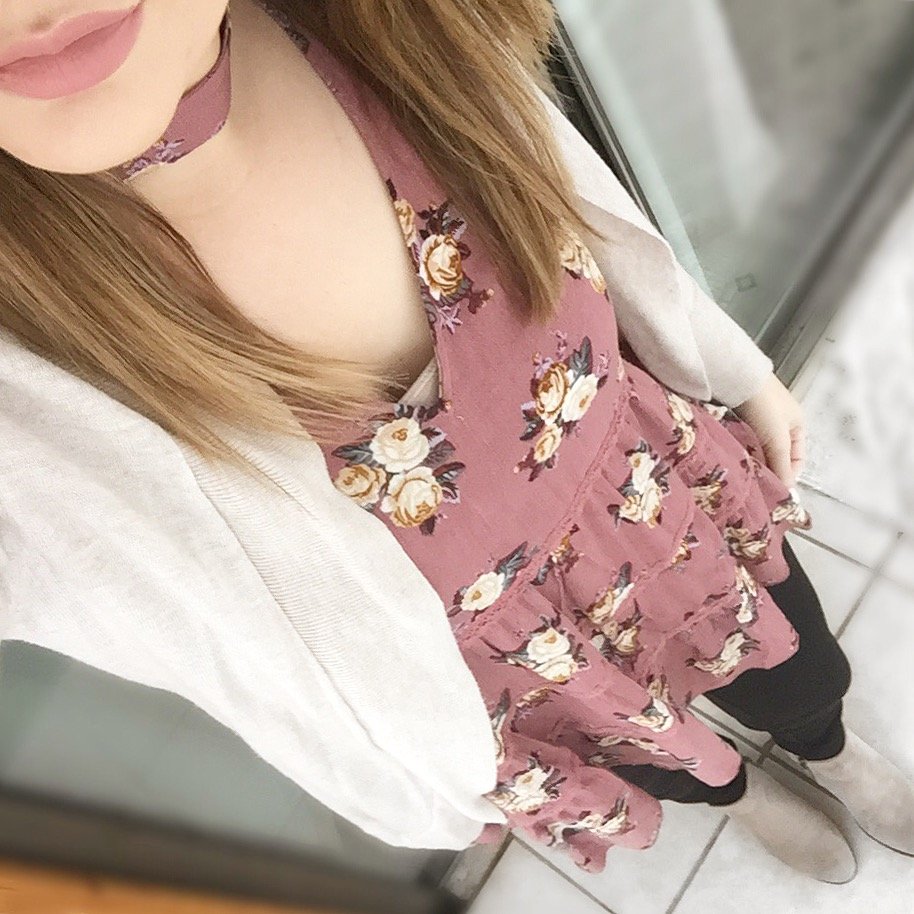 Floral Choker Tank Top  | American Eagle (currently on SALE)
Floral Fringe Kimono | Target|Â Similar Here
---
Blush Tones
Last, but certainly not least is blush tones. Â This is one of my favorite colors all year round, but spring is the perfect time to incorporate these colors.
What are your favorite Spring clothing must-haves?? Â Let me know in the comments below.
Up Next in the Spring Fashion Series: Â Spring Makeup Must-Haves! Â Watch out for this next week! Â Until then, thanks for reading!
FOLLOW ME ON SOCIAL:
Snapchat: Â @itsmekelsie22
Use EBates to shop online and get cash back! Get $10 when you sign up