Happy Valentine's Day everyone!! It's been awhile since I've shared a meal recipe with you all and since it's still Winter and we just got dumped on with snow in the Midwest, I figured a chili recipe would be perfect! Will you be going out or staying in this Valentine's Day?! If you're staying in, this recipe is sure to win over the heart of your loved one!
My friend and coworker, Hannah actually made this vegan white bean chili recipe for me last month and I instantly became obsessed, so kudos to her for bringing this amazing dish to my attention!! I've also been following Kathleen Barnes lately from the blog, Carrie Bradshaw Lied and have been loving her Plant-Based Diet Meal Plans, so you should definitely check those out if you're interested! 
Vegan White Bean Chili
Yes, this is a VEGAN dish, however I am not Vegan. I would like to be one day, but not sure how easy that will be with a meat-eater husband! I used to not eat dairy for a little bit, and my recent goal is to wean myself back off of dairy again! I don't eat too much dairy as it is, but boy how I love me some Brie or a good cheese platter! If you like these types of posts, let me know and I can definitely share more favorites in the future! If you missed my post with Ashley from Style608, we shared a yummy drink recipe and chocolate covered pretzel recipe in our GALentine's Day post!
Now, I pretty much followed the recipe to the T from Feeding Your Beauty Blog, with just a few tweaks!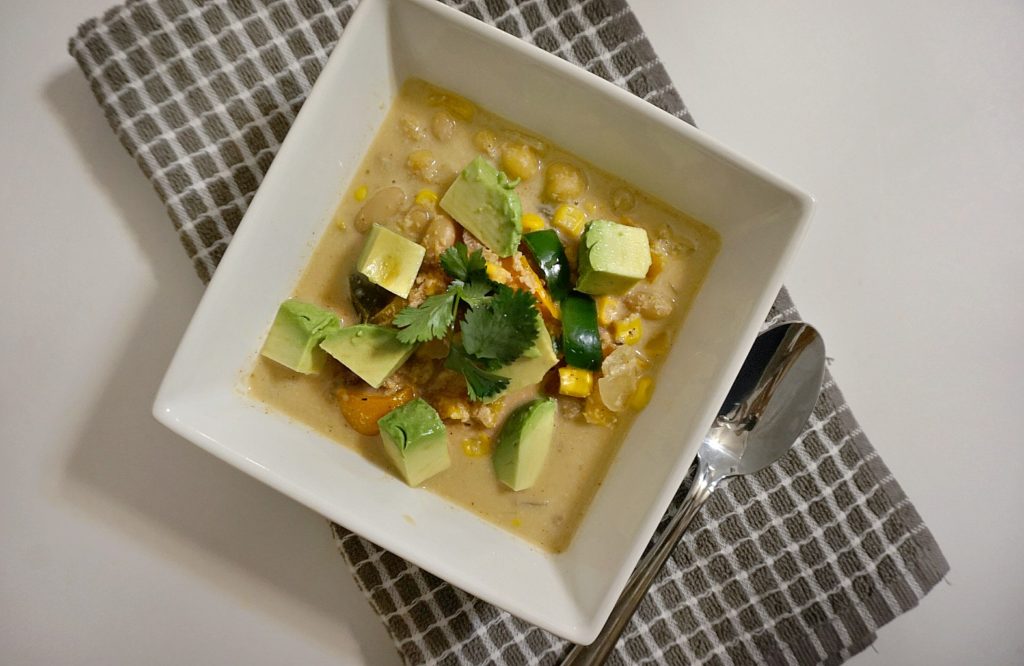 *Disclaimer-Â This post may contain affiliate links, which means that some clicks/purchases may result in a small commission to keeping my blog running at no additional cost to you.*
Prep time: 10 minutes (*not counting cashew soak time)
Cook time: 45 minutes
Serves 6-8
Ingredients:
Cashew Cream
1/2 cup soaked cashews (soaked 2-4 hours, or boil for 10 minutes)
1 tbsp lemon juice
Note: You can sub 1 cup of dairy-free sour cream for the cashew cream
Toppings
Avocado, diced
Fresh cilantro
Fresh Jalapeno, chopped and seeded
Instructions:
Add 2 – 3 tbsp of water to a large pot and heat over medium until shimmering. Add the peppers, onion, and garlic and cook for about 5 minutes, stirring occasionally and adding an extra splash of water if needed.
Add remaining ingredients, except the soaked cashews, and bring to a boil. Reduce heat to simmer and cover, continue to cook for about 40 minutes.
While the chili is cooking, make the cashew cream. In a high-speed blender or food processor, combine your soaked cashews with 1/2 cup of water and 1 tbsp of lemon juice. Blend on high until smooth, adding an extra 1/4 cup of water if needed.
After the 40 minutes, add the cashew cream to the chili and turn the heat up to medium and cook for about 5 more minutes. Top with jalapenos, avocado, and cilantro. ENJOY!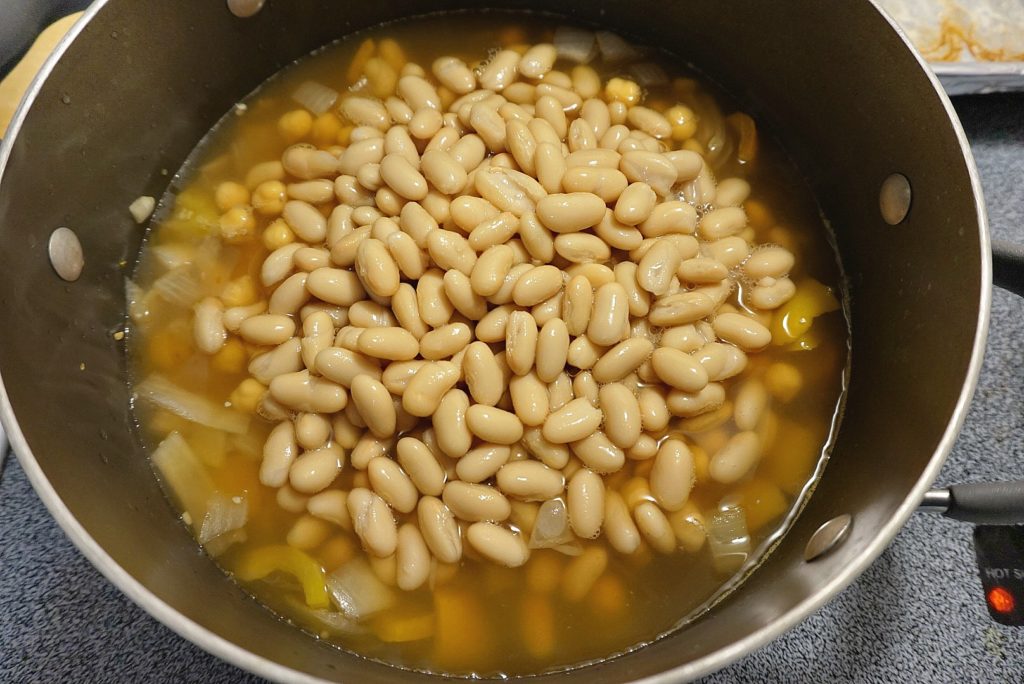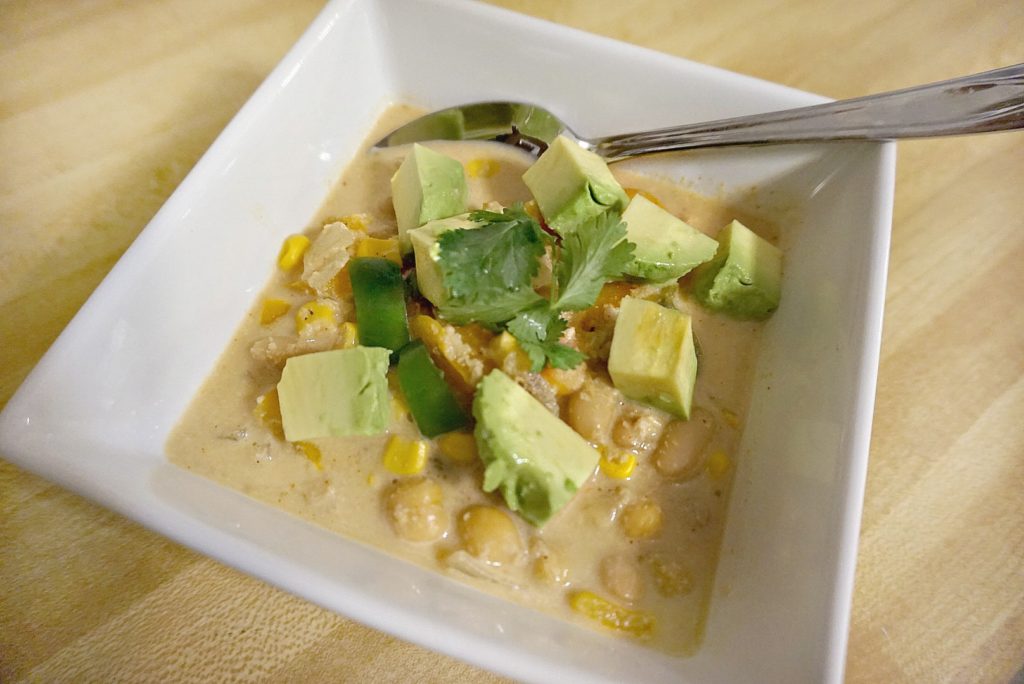 This recipe is so delicious and my husband absolutely loves it as well! It made a ton of food, so we froze some of it for later! The best part of this chili are the toppings, so don't forget those! Feel free to add hot sauce, like Valentina's if you want to kick it up a bit! Another great way to enjoy it is with tortilla chips!
I hope you enjoyed this recipe and don't forget to check out FeedingYourBeauty.com for her recipe since it's just a tad different than mine! Below is my Vegan Recipe Pinterest board if you're interested in checking out some of the recipes!
Until next time,