Happy Friday loves! If there's one thing that you should take care of in your beauty routine, it's your hair! So today, I want to share with you how I keep my hair looking fresh and clean between washes. The HERO product here, DRY SHAMPOO!
Did you know it's actually worse for your hair to be washed every day? It strips the natural oils from your hair and dries it out! If you have oily hair, you may be thinking that you need to wash it every day in order for it not to be greasy, but your hair might actually be producing more oil because it is lacking oil…if that makes sense.
I could talk all about my hair styling routine, but I will hold off on that until a later post…
Back to the dry shampoo. Whoever invented this deserves a metal. There are so many dry shampoos out there, and yes, I know baby powder works well too, but I still think the new dry shampoos that have come out in the past few years are just a game-changer! I have 2 favorites when it comes to keeping my hair clean and dry, the Living Proof Perfect Hair Day and Dry Bar Triple Sec.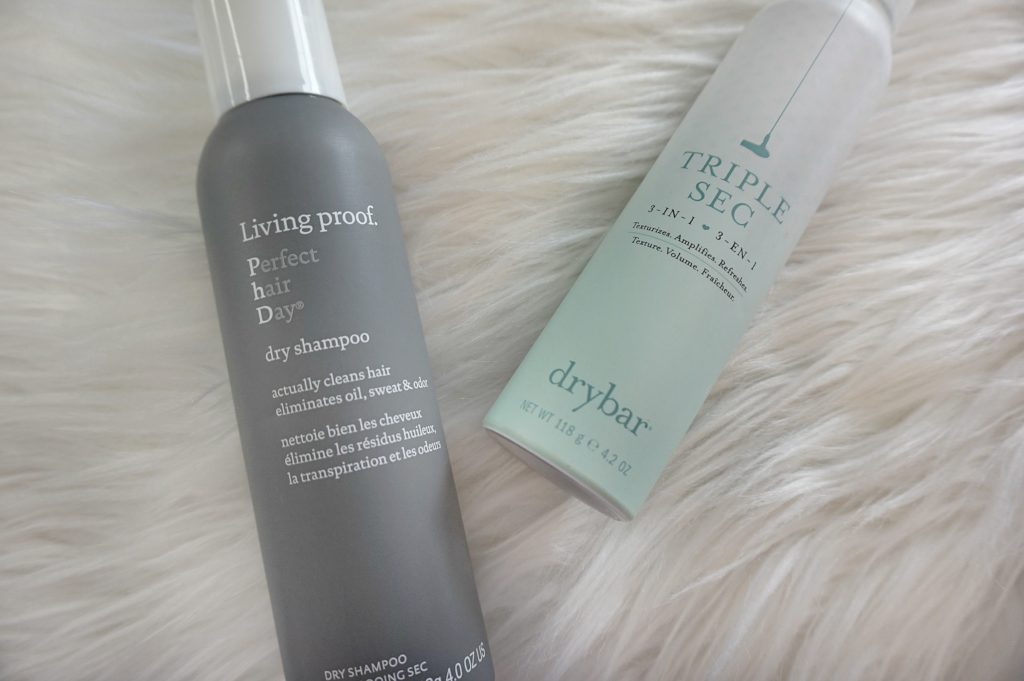 [bctt tweet="The BEST products to keep your hair looking great between washes!" username="itsmekelsie22″]
First and foremost, the BEST dry shampoo I have tried recently is the Living Proof Perfect Hair Day. The smell is just so clean and fresh smelling. It doesn't make your hair smell like it's full of products. I threw together a video below sharing this product and the next one I'm about to talk about.
The next and last item I want to talk about is the Dry Bar Triple Sec 3-in-1. Now, this technically isn't a dry shampoo, but more of a texturizing spray. I use this as a refresher as needed, and also as a texturizing spray if my hair is too clean. So after I wash and blow dry my hair, I will add this and it almost "dirties" up the hair so it can be worked with and styled. Curling dirty hair is the best way to go!
In addition to the Living Proof Perfect Hair Day and the Dry Bar Triple Sec, I also try not to touch my hair too often, as it can cause oil build up. I also put it in a loose top knot when I get home, mainly so it stays out of my face, but also because it holds my curl and makes it easier to style the next day.
What are your HERO hair products? If it's dry shampoo, what's your favorite one? I've heard really great things about the Tarte Hair Goals Dry Shampoo, so I think I may try that next! If you've tried it, let me know your thoughts!

Until next time,