Happy Friday loves! What a crazy week, but the weekend is here! Last week my husband and I went out for date night at one of our favorite restaurants in Madison, Fleming's Steakhouse. I wanted to share our experience with you, as well as share the outfit I wore that is super affordable and perfect for a spring/summer date night!
My husband and I have been trying to do a date night at least once a month, but with all that we both have going on, it can be hard. We've both decided that we are really going to push to make it a priority from here on out, even if it's just making dinner at home. I love a good chance for a night out, especially to get dressed up.
Fleming's Steakhouse
If you've never been to Fleming's Steakhouse in Madison, it is located in the Hilldale area, right next to Metcalfe's. It is a prime steakhouse and wine bar. We ordered most of our items from the Chef's Table menu. This is a menu that changes frequently and is created by Chef Jose – these menu items can only be found at the Madison, WI restaurant. The items change based on season or local ingredients that are available.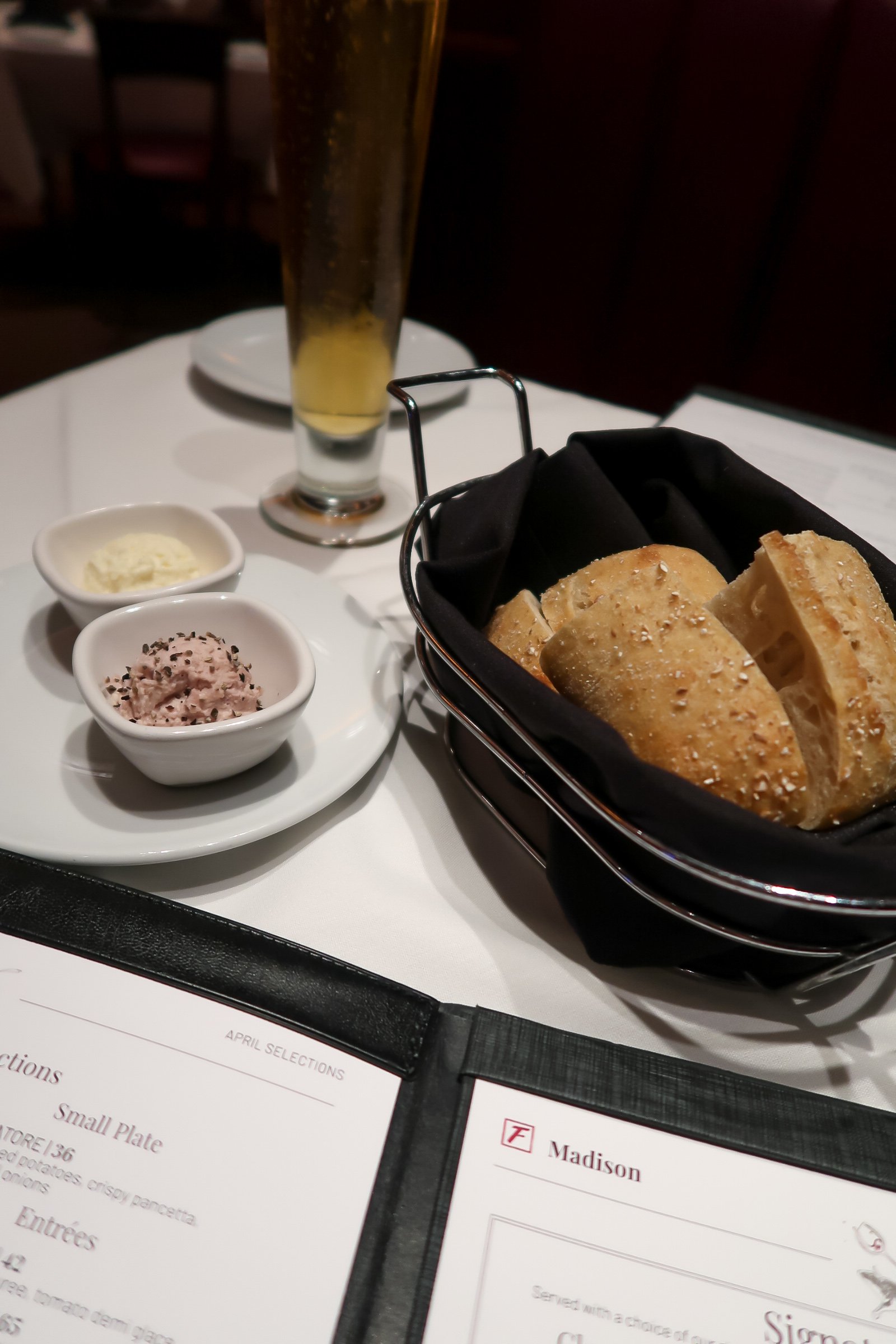 We started off with an appetizer from the Chef's Table, the Tuna Tataki. I am a big fan of tuna and so is my husband. It was seared to perfection and the salad and wasabi cream were perfect. If you don't choose to get an appetizer, they do offer freshly made bread and butter while you wait for your meal. This is offered with or without an appetizer. 😉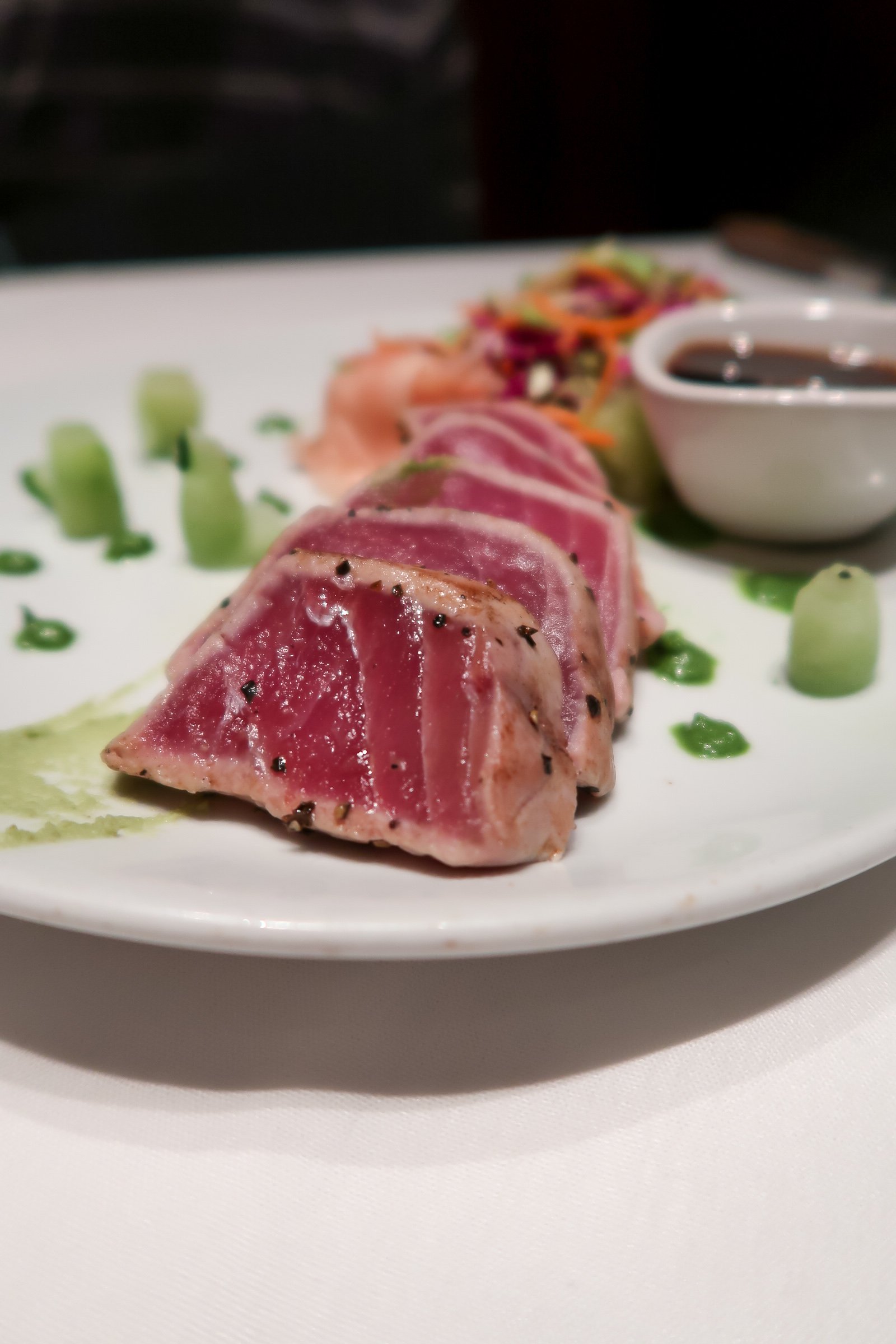 [bctt tweet="Fleming's Steakhouse Date Night + OOTD #flemingsinsider" username="itsmekelsie22″]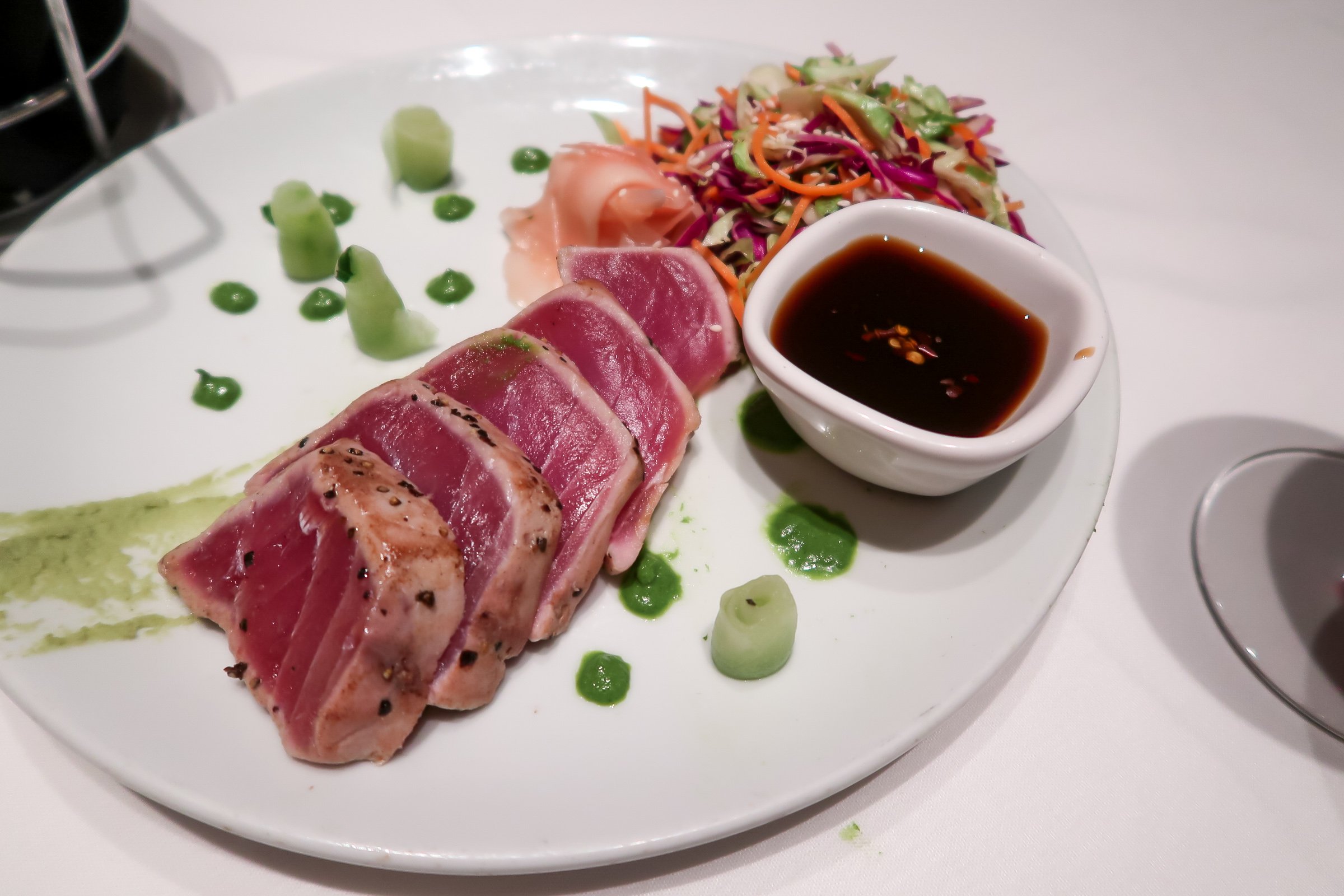 For our meals, we got 2 entrees, one from the Chef's Table menu and one from the main menu and split them. We also chose two sides to share as well. Conor chose the Lamb Osso Bucco from the Chef's Table menu and I got the Petite Filet Mignon. I got the horseradish butter on the side too. They were both amazing! I have never had a steak from here that didn't taste good. The meat melts in your mouth and you don't even need the side of butter, however the horseradish butter is so yummy, so I had to get it. The sides we chose were the mashed potatoes and the bacon Brussels sprouts, both were so tasty!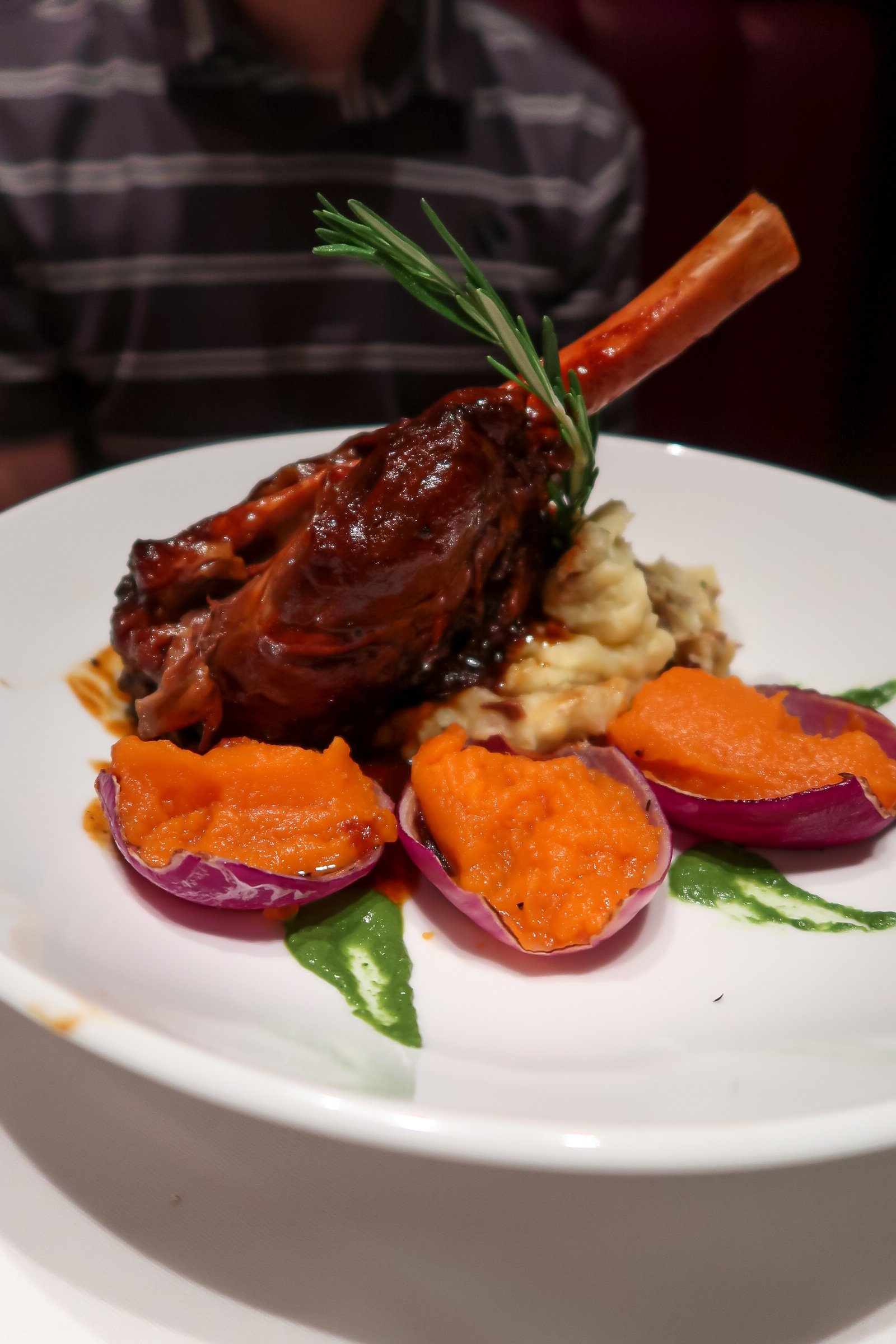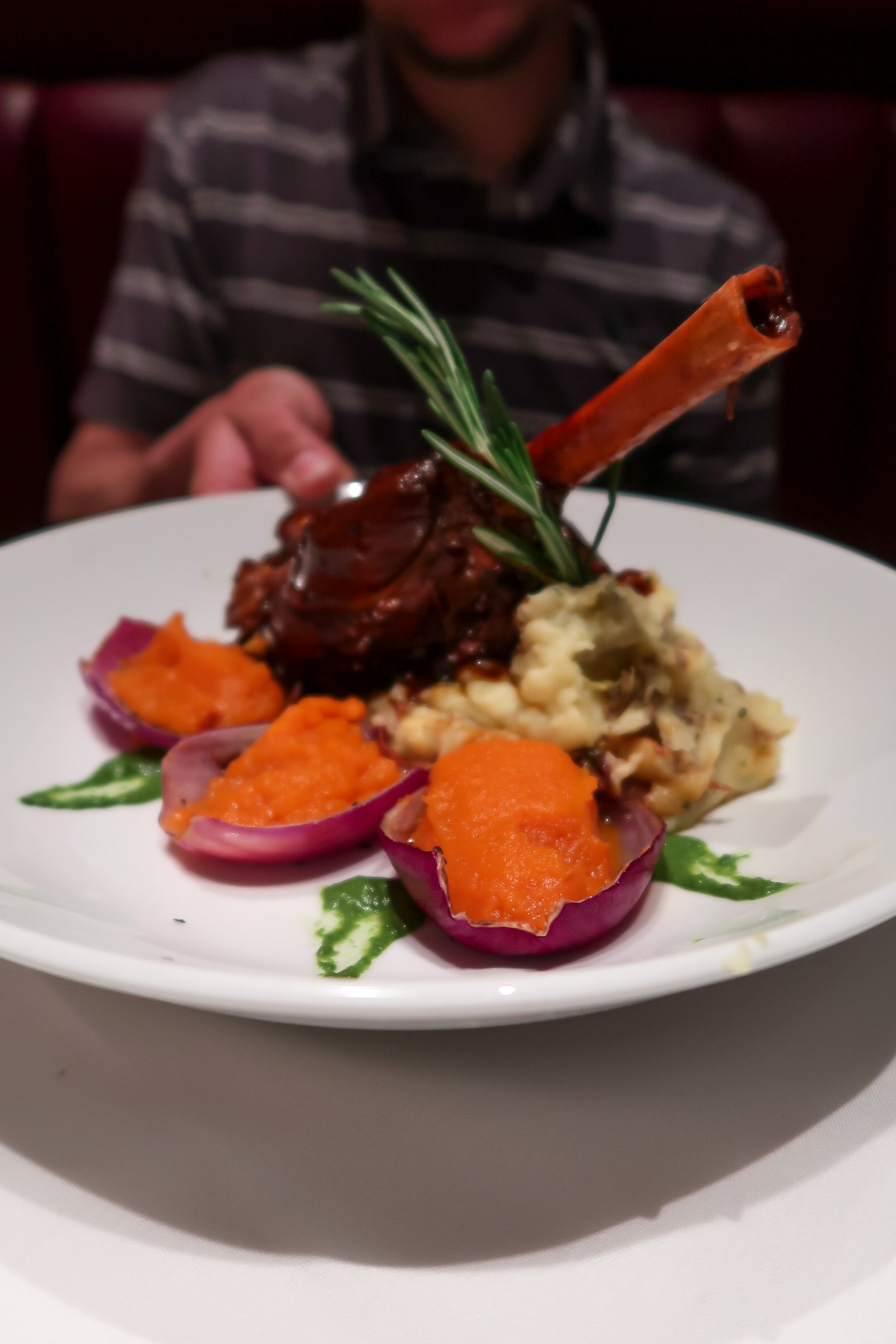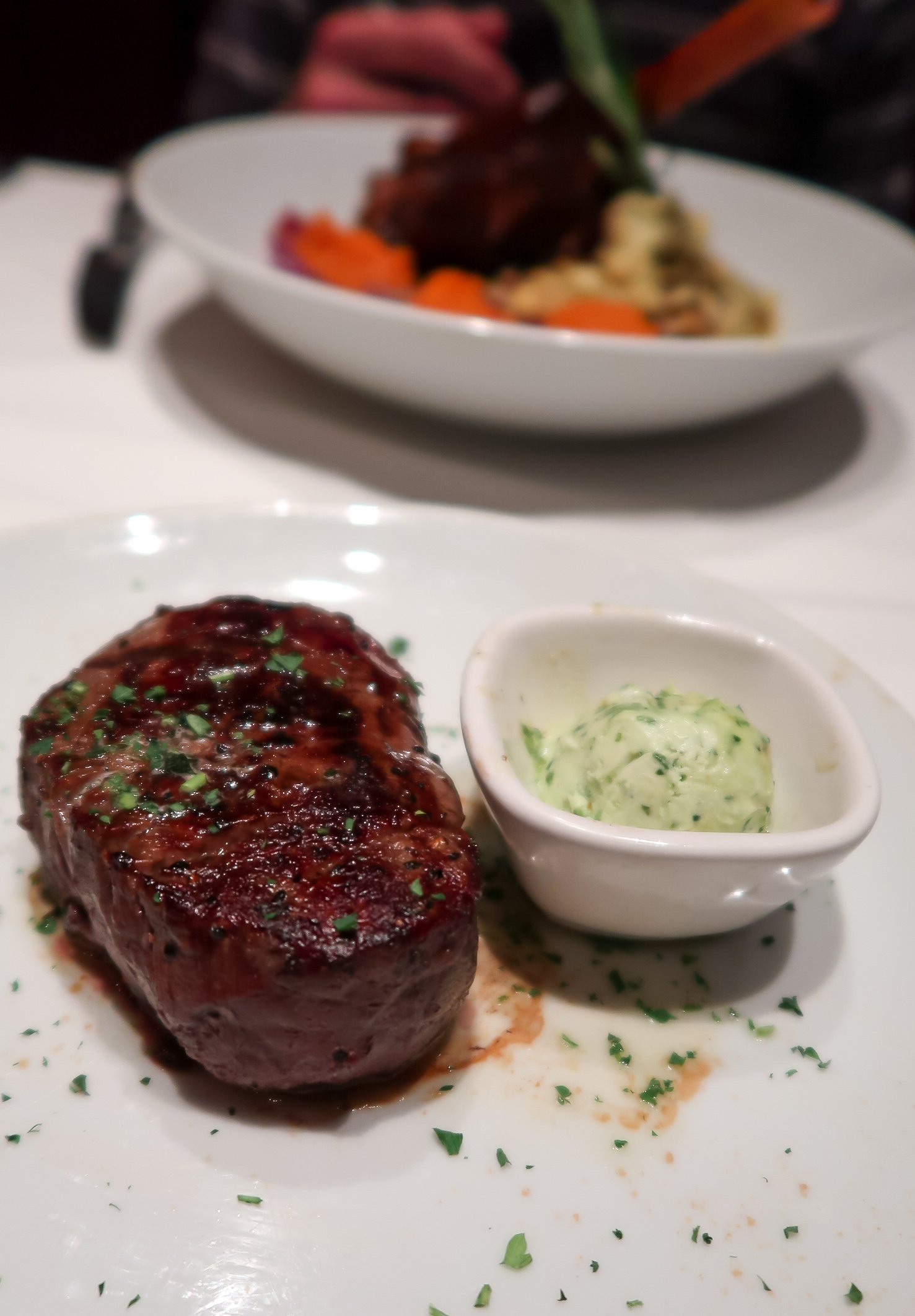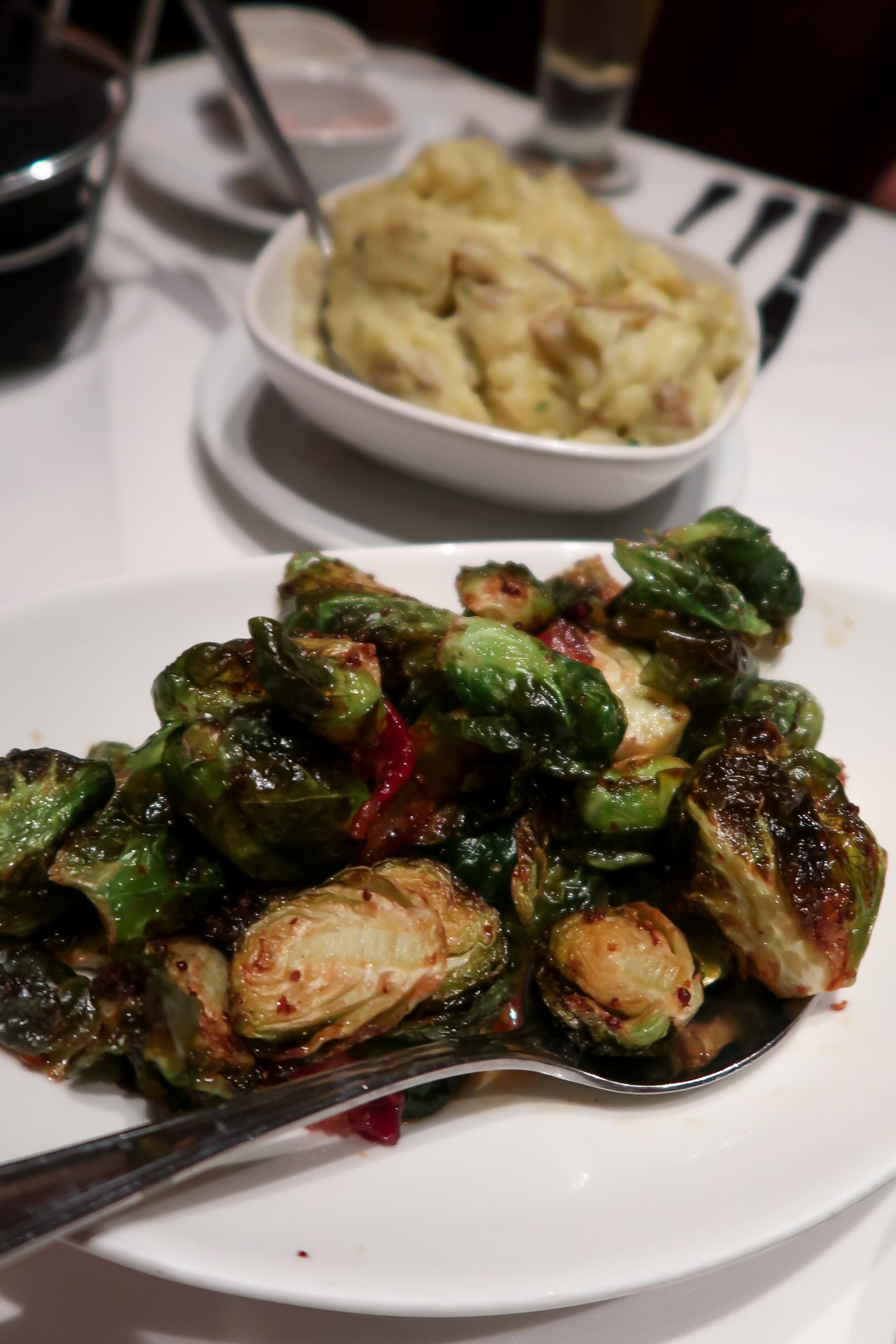 I also want to note the wine selection. They have a great selection from affordable to splurge-worthy wines. They have one of my new favorite wines, Juggernaut. It's a Cabernet and oh so good!
We were stuffed after the appetizer and entree, but there's always room for dessert, am I right?! We chose the cheesecake. It came with orange marmalade, but the waiter suggested trying the fresh berries with house made whipped cream and that was more up my alley. The whole dessert was amazing down to the last bite.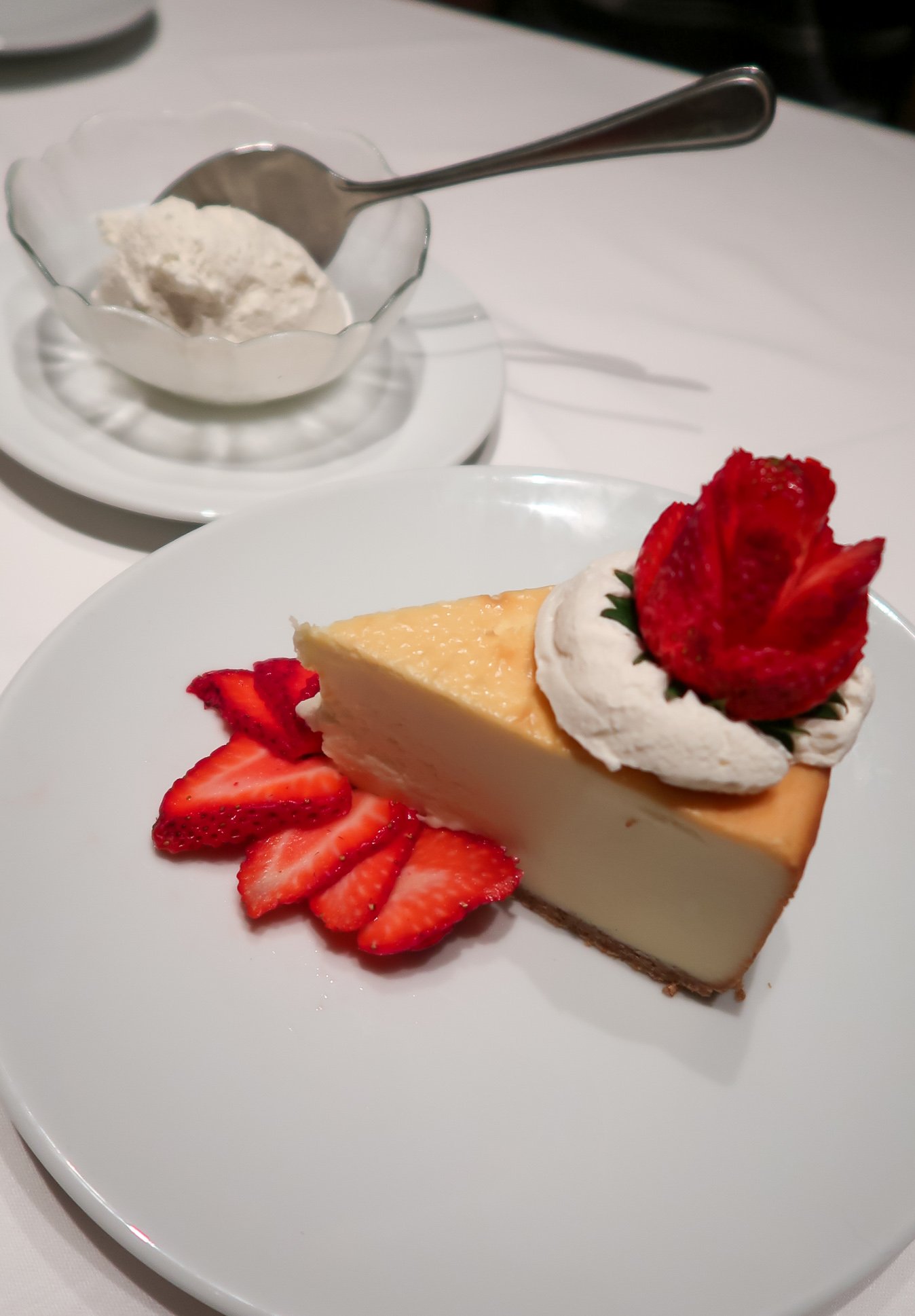 If you're in the Madison area, I highly recommend trying out Fleming's Steakhouse if you haven't already. We can't wait to see what's on the Chef's Table menu next time we go! Also, we highly recommend the waiter we had last week, his name is Trevor. Check out what the current Chef's Table menu items are here. Mother's Day is also just around the corner and it's the perfect spot to take Mom!
Date Night Outfit
I found the most adorable polka dot skirt on Amazon (of course) and had to wear it. It comes in so many colors too! It was pouring rain the night we went out, so I took outfit photos that weekend. I initially just had a plain white tee on with the skirt, but felt it needed a bit more. I changed it up last minute to the cutest lace sleeve tee, which is from my friend Chloe – she got it from VICI, but I found the same one on Amazon. I love the lace detail. I also wore one of my new hair accessory pieces, the cutest pearl hair pin that came as part of a set. I will be doing an Amazon Accessories Haul and Spring Haul soon and will go more into detail on these accessories in that post! For jewelry, I wore my Kendra Scott earrings and bracelet from their Spring collection. I love these earrings!

One thing to note about the lace shirt – it's best to wear a strapless bra or something that doesn't have your straps showing like in these photos. When we went out to dinner I had a strapless bra on and it worked perfectly with this top.
Yellow Skirt | Lace Sleeved Tee | Leopard Clutch (Back in Stock) | Earrings |
Bracelet | Hair Pin | Shoes (Old from Old Navy)-Similar

I will be sharing a guide to downtown Madison restaurants, bars, hotels, and more on a new blog series soon, so be sure you're subscribed so you don't miss out! Hope you enjoyed this post. Let me know if you've been to Fleming's Steakhouse or plan to go soon!
Thanks for reading!