Happy Tuesday! Last year around this time I shared a blog post about kimonos. They are the perfect piece to complete an outfit. Kimonos are so adorable and there are so many different styles out there right now. This year I wanted to show you 5 different ways to style a kimono. At the end of the post, I am also sharing a ton of kimono options.
5 Ways to Style a Kimono
Technically, this could be 3 ways to style a kimono, but I've put together a couple options for the combos below, making it 5 different ways to style it.

Kimono + All White (Shorts + Pants)
I love pairing a fun kimono with all white. Whether it be shorts or pants, a white tee and white bottoms give a kimono a neutral base layer. This way, the kimono can be your hero piece! These shorts are new  from Red Dress Boutique. They are unique because they have a frayed hem that is cuffed up on the outside of the leg, but un-cuffed on the inside of the leg. You can also cuff them all the way up.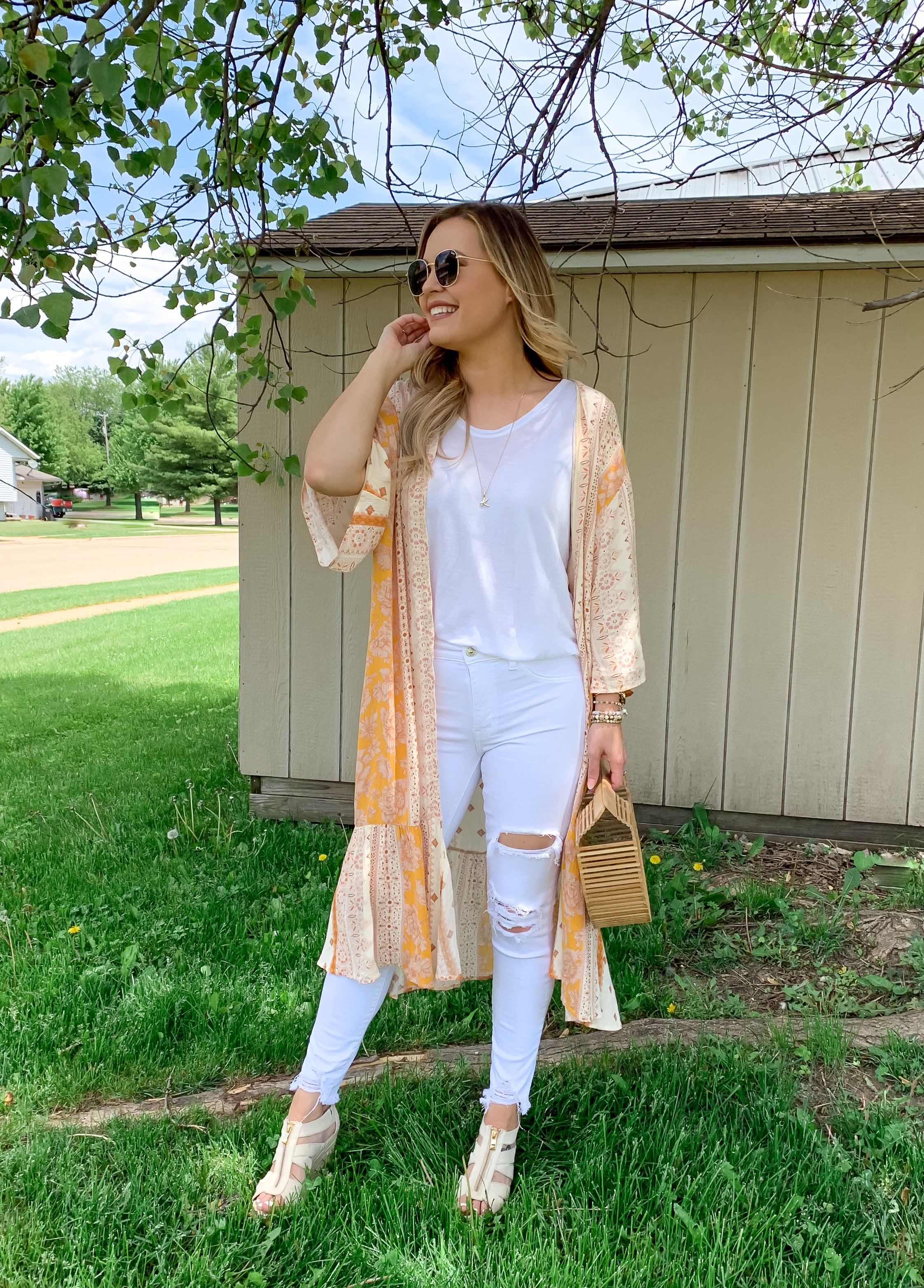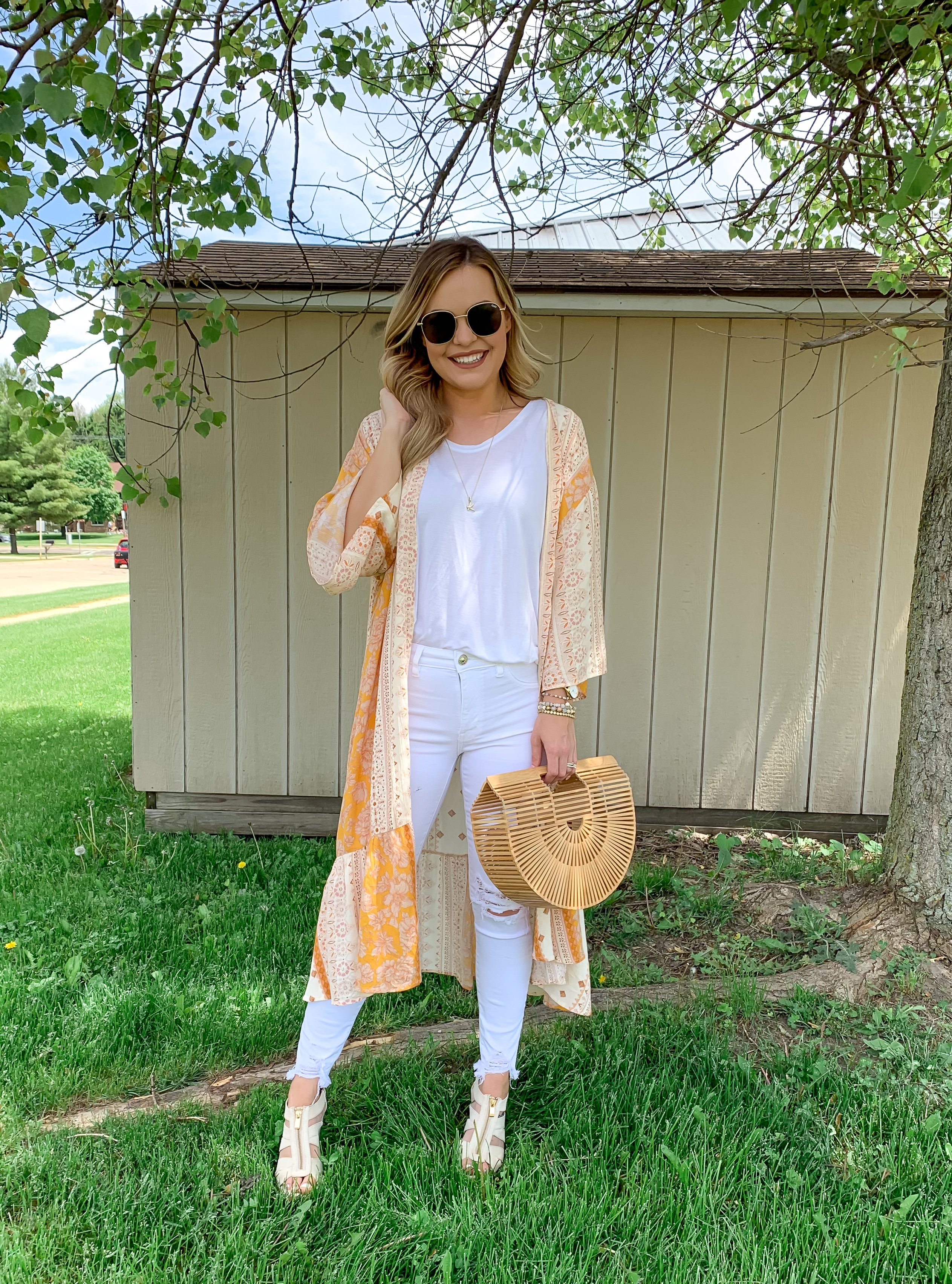 Kimono | Distressed White Jeggings | Bamboo Bag | Shoes | Sunglasses
Kimono | White Shorts | Bamboo Bag | Sandals | Sunglasses
Kimono + Dress (With + Without Belt)
I love a flowy cardigan on kimono over a dress! In the midwest, we are all about the layers with the cooler temps in the morning and the warmer temps in the afternoon. So adding the kimono over a neutral or solid colored dress works perfectly. You can wear this style with or without the belt. The belt is going to help really accentuate the waist and give you some curves!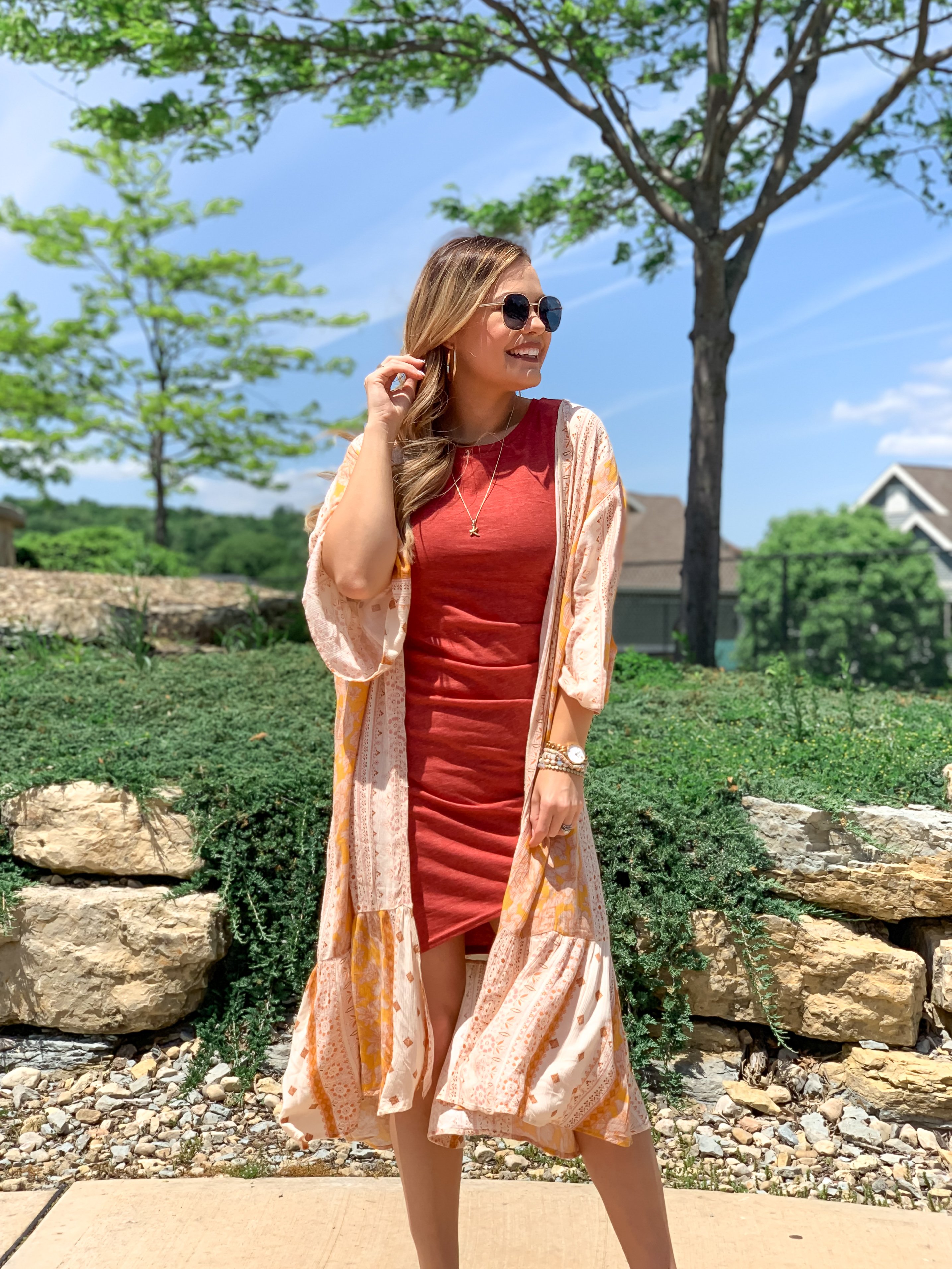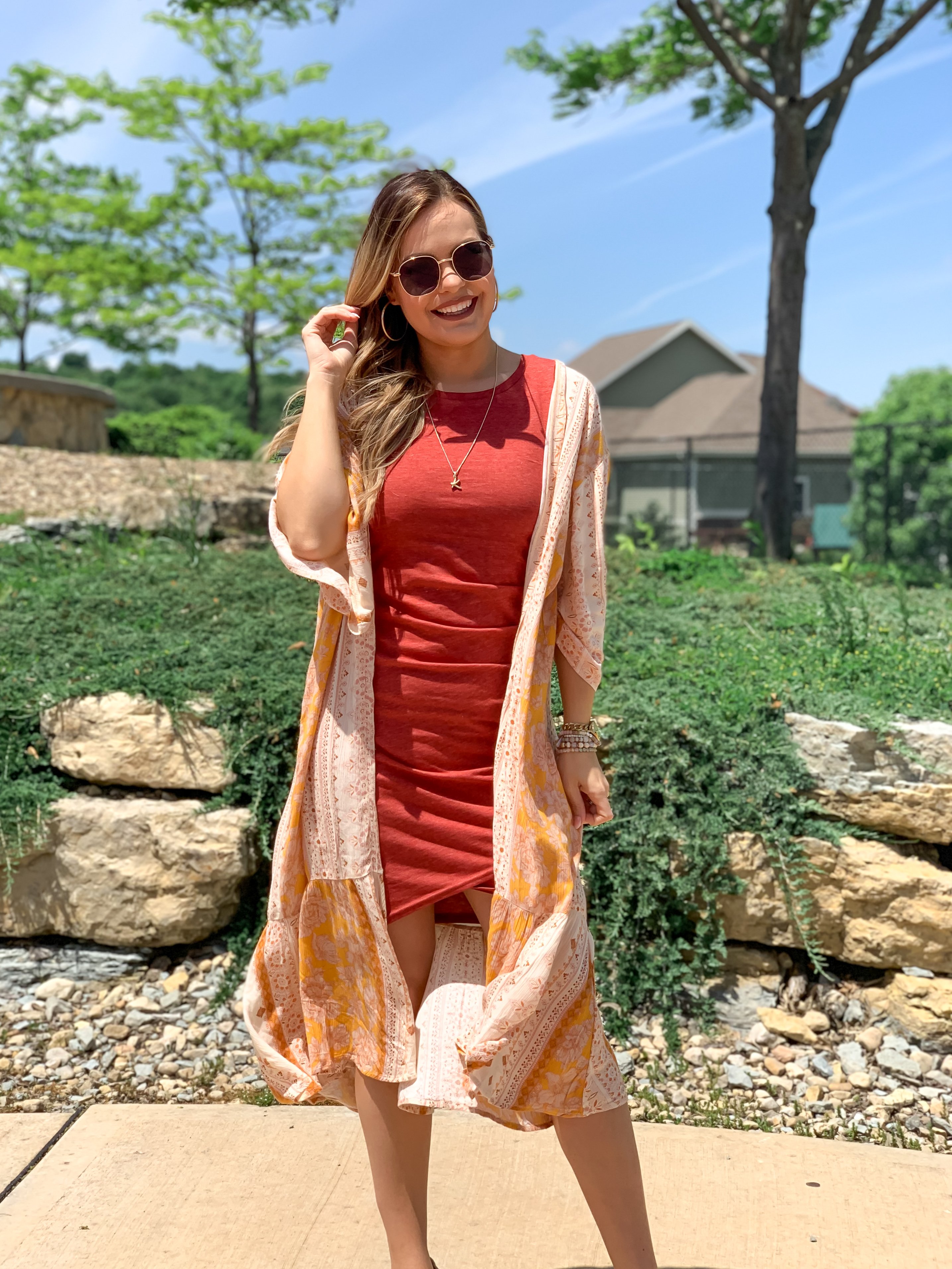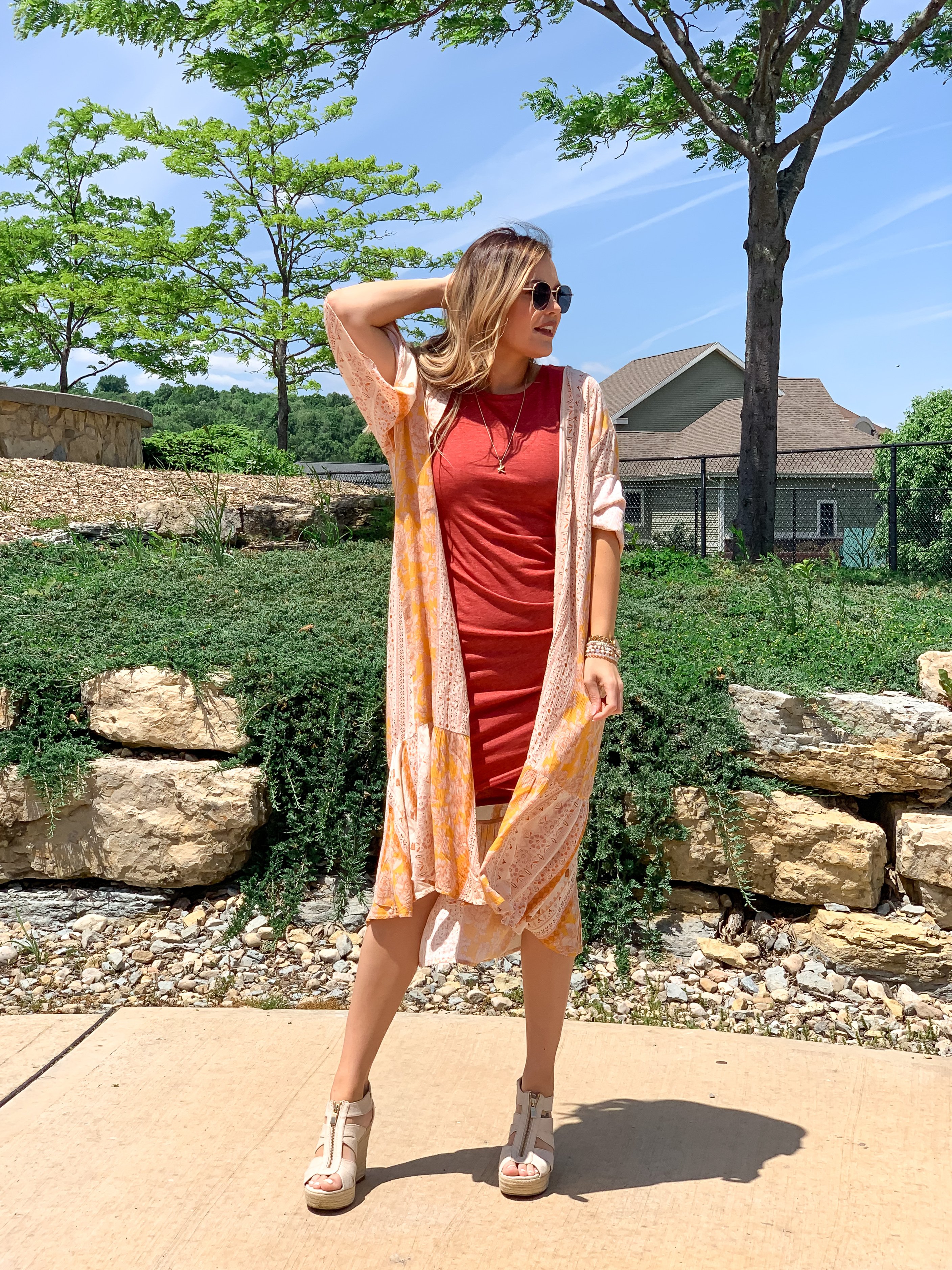 Kimono | Dress| Shoes | Sunglasses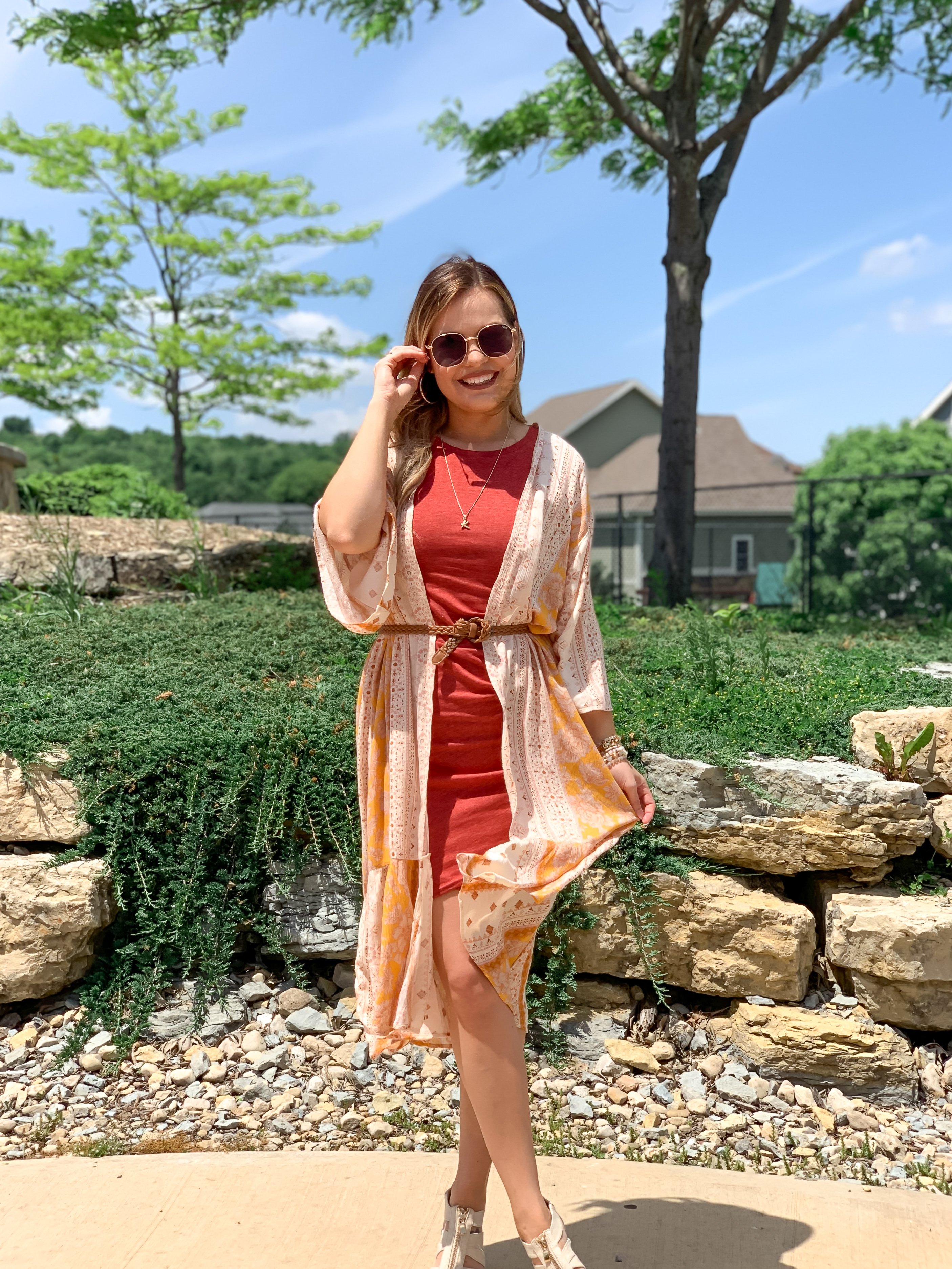 Kimono | Dress | Belt | Shoes | Sunglasses
Kimono + Denim + White Tee
This is probably my favorite way to wear a kimono. A classic white tee and denim jeans. I paired it with my new sandals from Aerosoles. They are so comfy and complete the outfit. You could also pair this with the same wedges as I wore in the other looks. Those wedges are my fav and go with everything!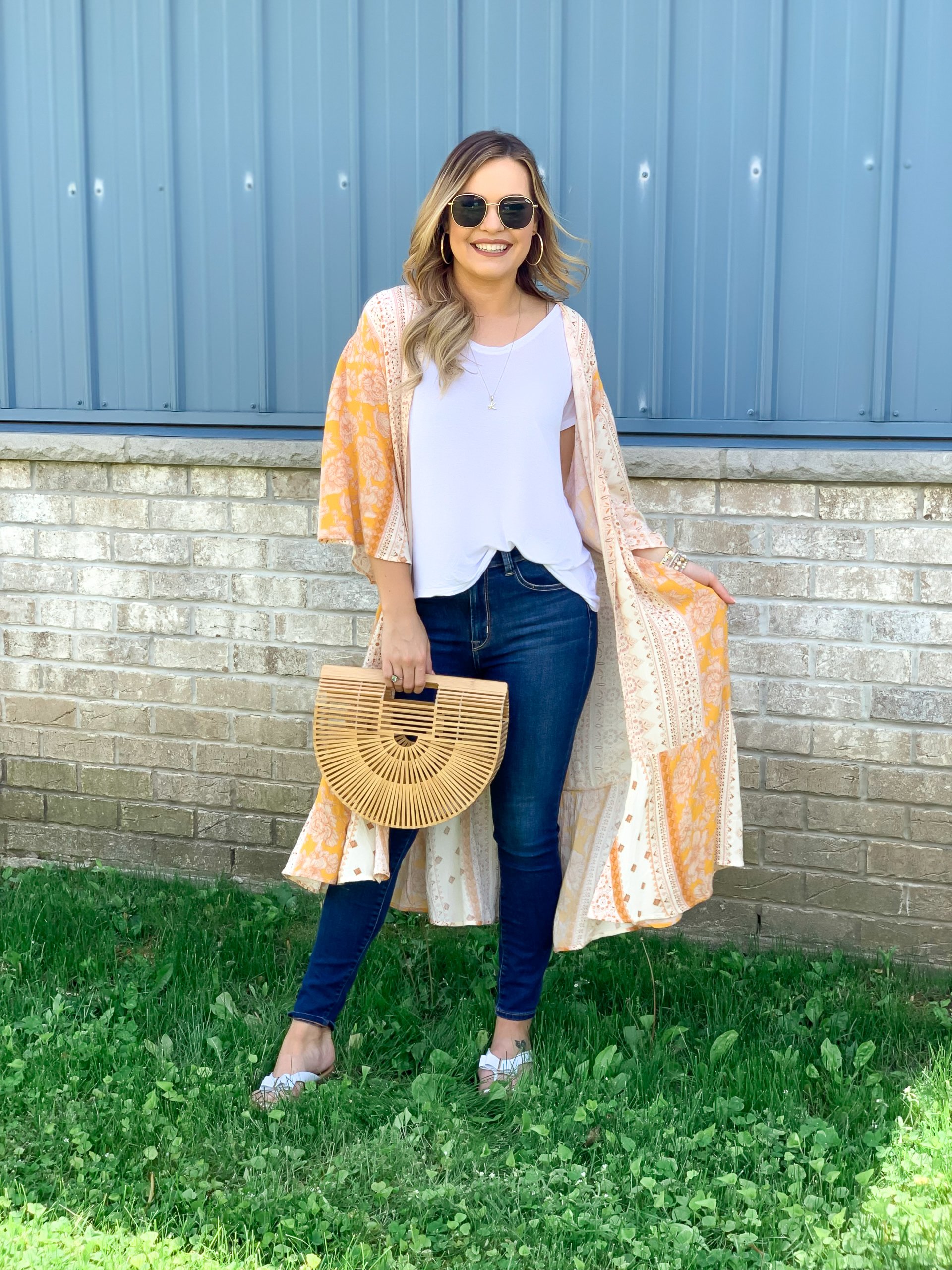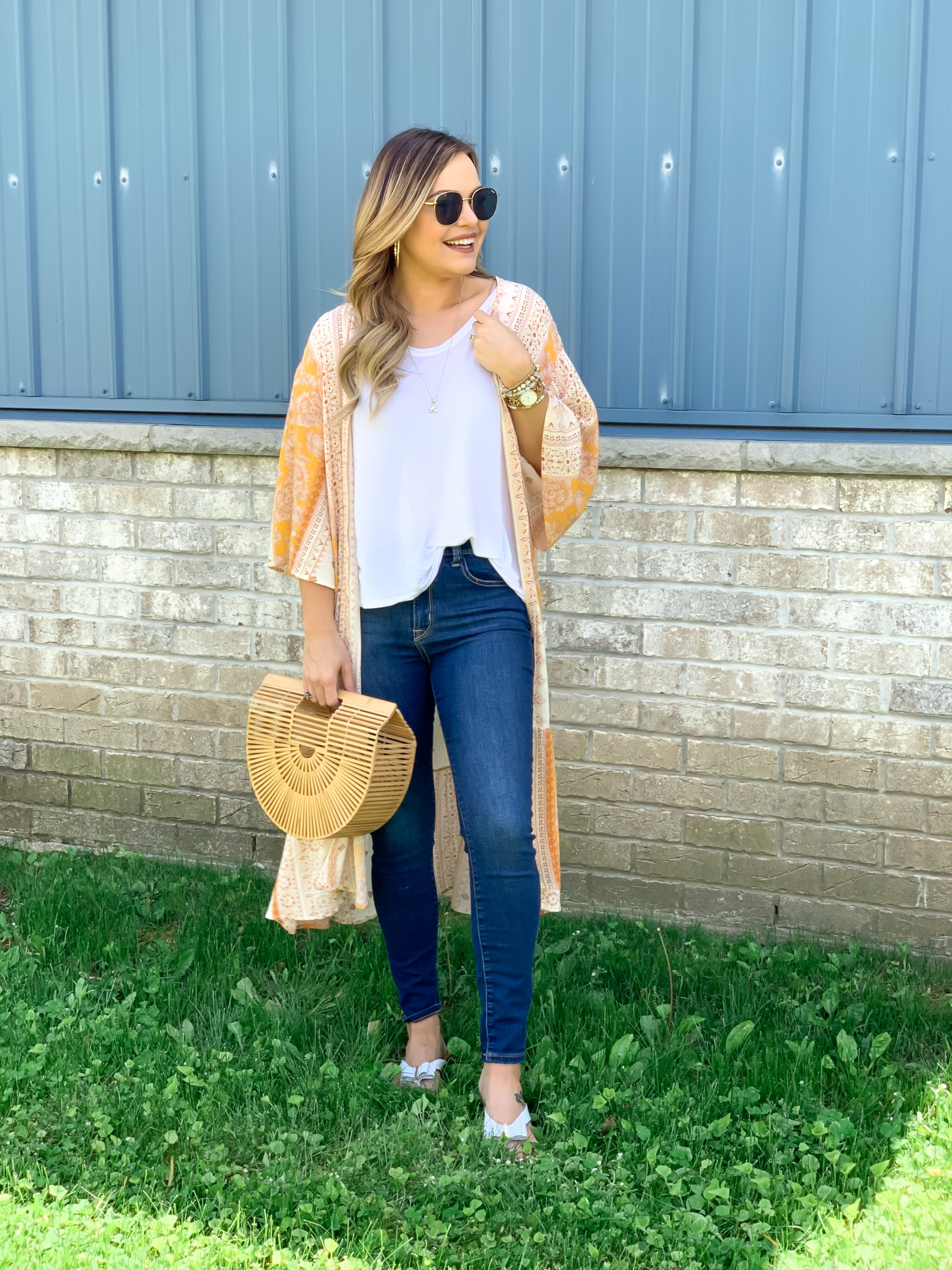 Kimono | Jeans | Bamboo Bag | Sandals | Sunglasses

Shop Kimonos

Phew! That was a long one! I hope you enjoyed learning how to style a kimono. If there are any other ways you like to style your kimono, let me know in the comments! Thanks for reading and have a great rest of the week!