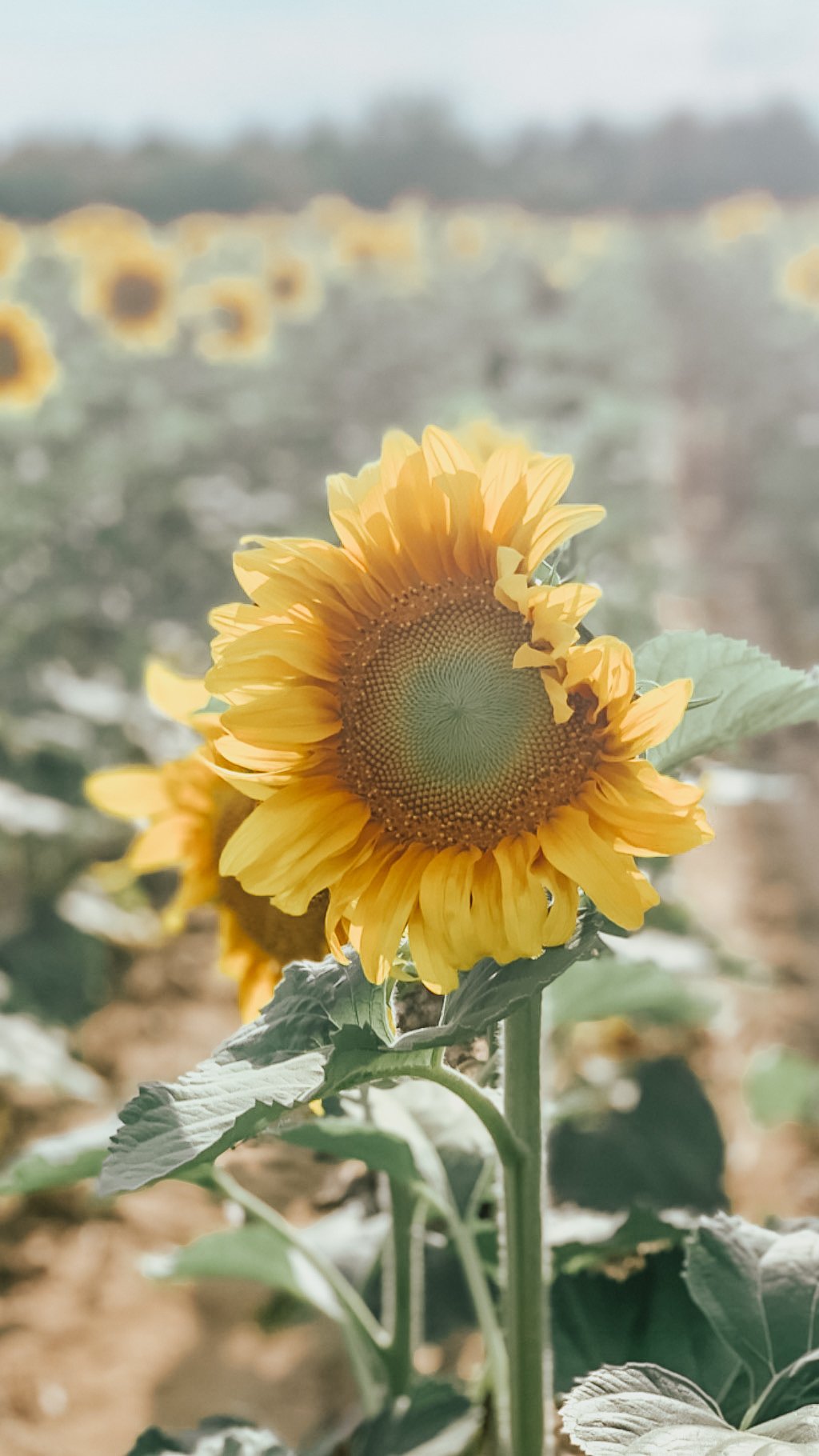 Happy Tuesday babes! It's that time of year – the sunflowers are all blooming in Wisconsin. I love sunflowers and I love that Madison has a couple areas where you can go to check them out. They don't last long so you have to get to them before it's too late! Today on the blog I wanted to talk about where you can go in Madison for sunflowers, as well as a cute and fun summery dress and how to style is 2 ways!
Where to find Sunflower Fields in Madison
As I said above, these flowers do not last long! If the weather gets too hot, they wither a lot faster. Thankfully this year has been a good year for weather. Below are the 2 locations in Madison that host sunflower days. I've been to both of them and they are equally amazing!! With both of these locations, there will be a little bit of walking involved, so keep that in mind.
Pope Farms Conservancy in Middleton, WI – this year I heard they switched parking around and you either need to walk pretty far or shuttle from a close parking lot.
Eugster's Farm Market in Stoughton, WI – this one is a little walk too, but you get to see some fun animals on your walk or you can take a wagon ride instead!
2 Ways to Wear a Tunic Dress
A tunic is a hip length shirt that is too short to be a dress. A tunic dress has a bit of flare at the bottom and since it's called a tunic dress, that means you can still wear it as a dress alone. I found this adorable tunic dress from Red Dress Boutique. Since I'm a bit taller, it's a tad short on me as a dress so I wanted to show how you can wear the dress another way. As with regular tunic tops, I love pairing tunic dresses with leggings or jeans.
As a Dress
The first way to wear it is obviously as it comes – as a dress. I love the ties on the shoulder of this dress because you can adjust how tight the straps are. The floral print of this dress screams summer to me, plus it has pockets!! It's a little longer in the back too, but I still wear my shape-wear underneath – it's literally a lifesaver. I wear them under any dress. It makes me feel so much more comfortable too!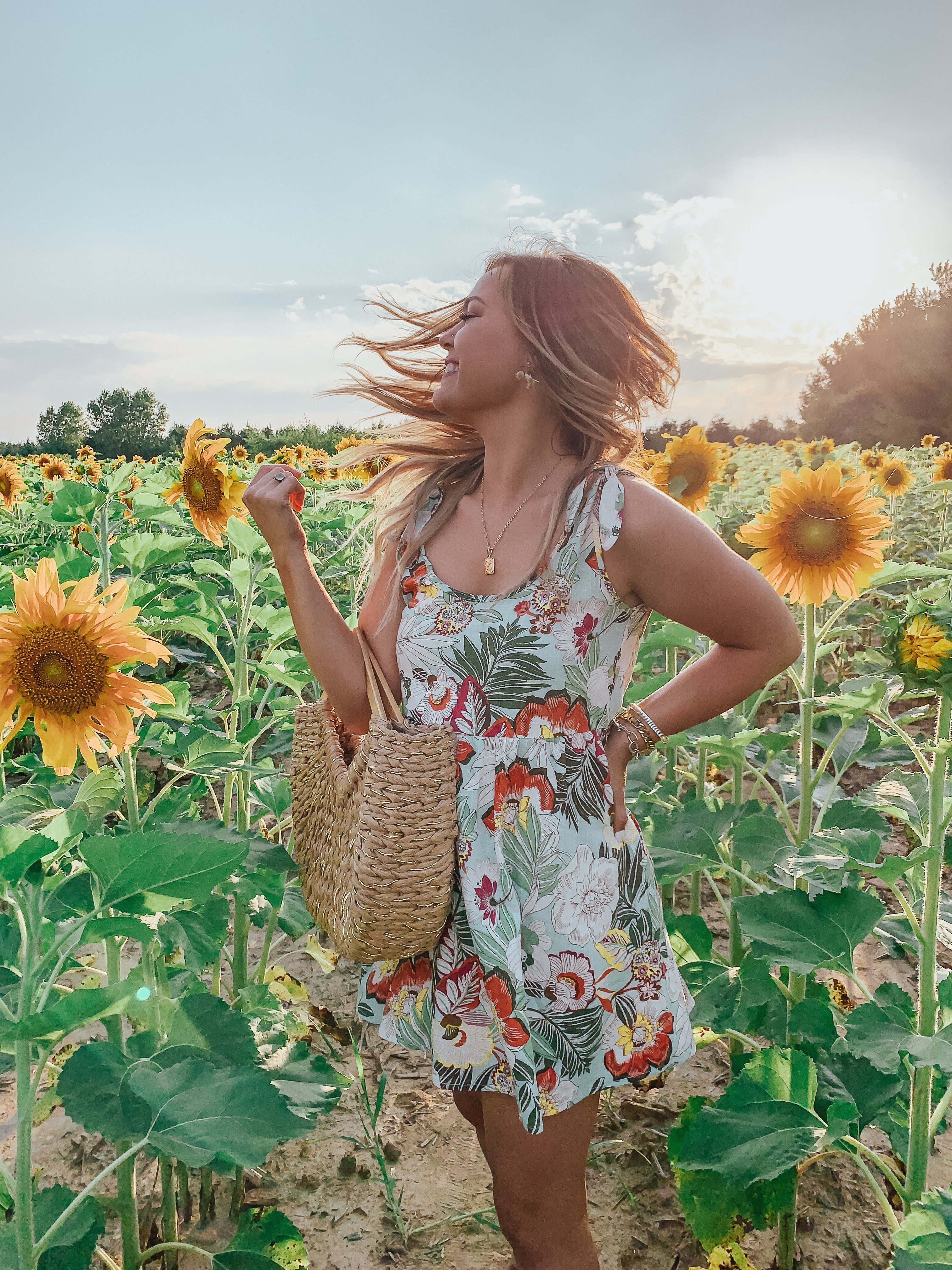 Floral Tunic Dress | Straw Bag | Sandals |Initial Necklace |
Earrings | Shapewear | Bracelet Set

A Dress Paired With Jeans
The other way to wear it is with pants- I love this look with the denim. This is also a great way to transition from summer to fall, but even better yet, go from day to night.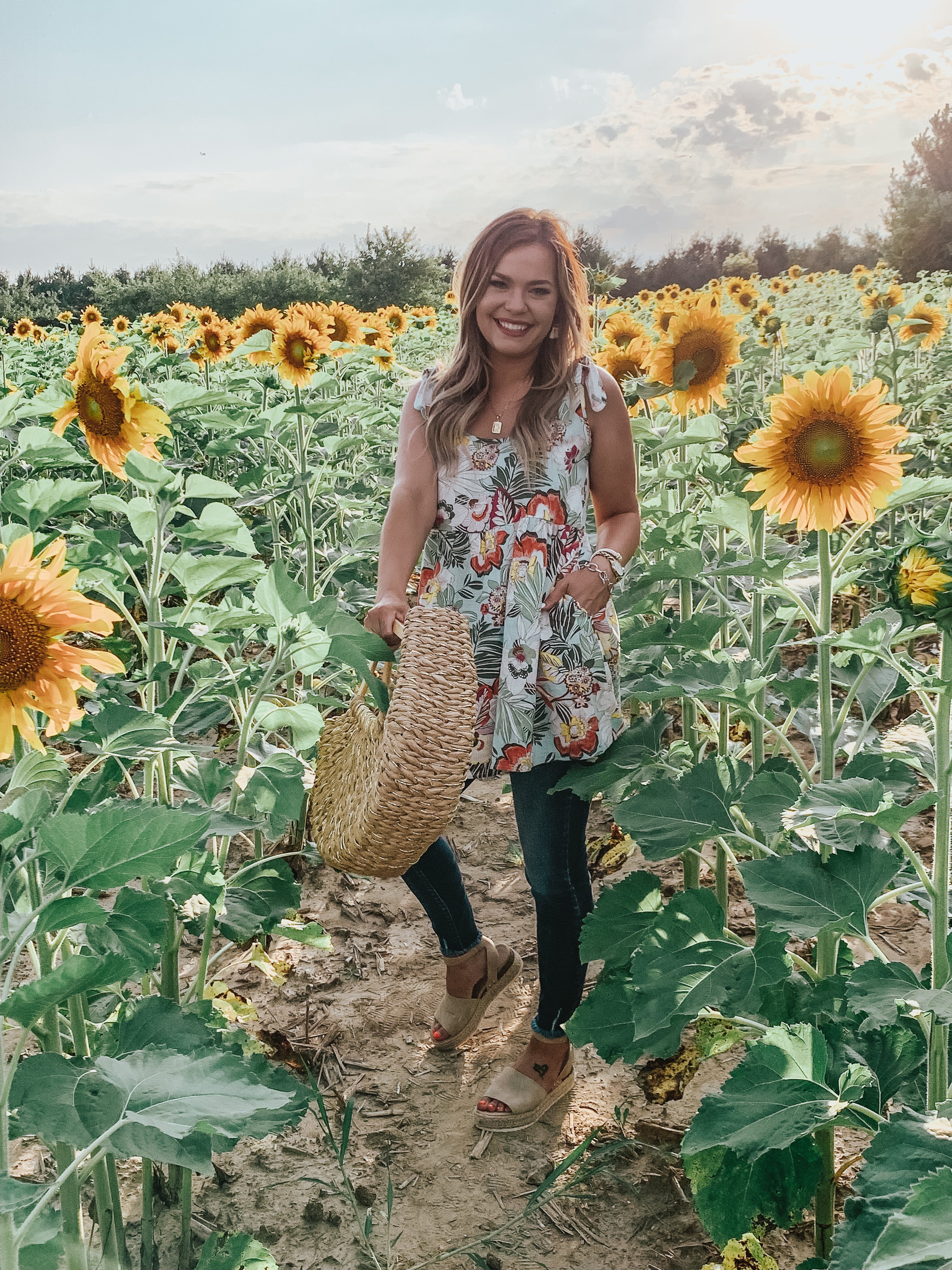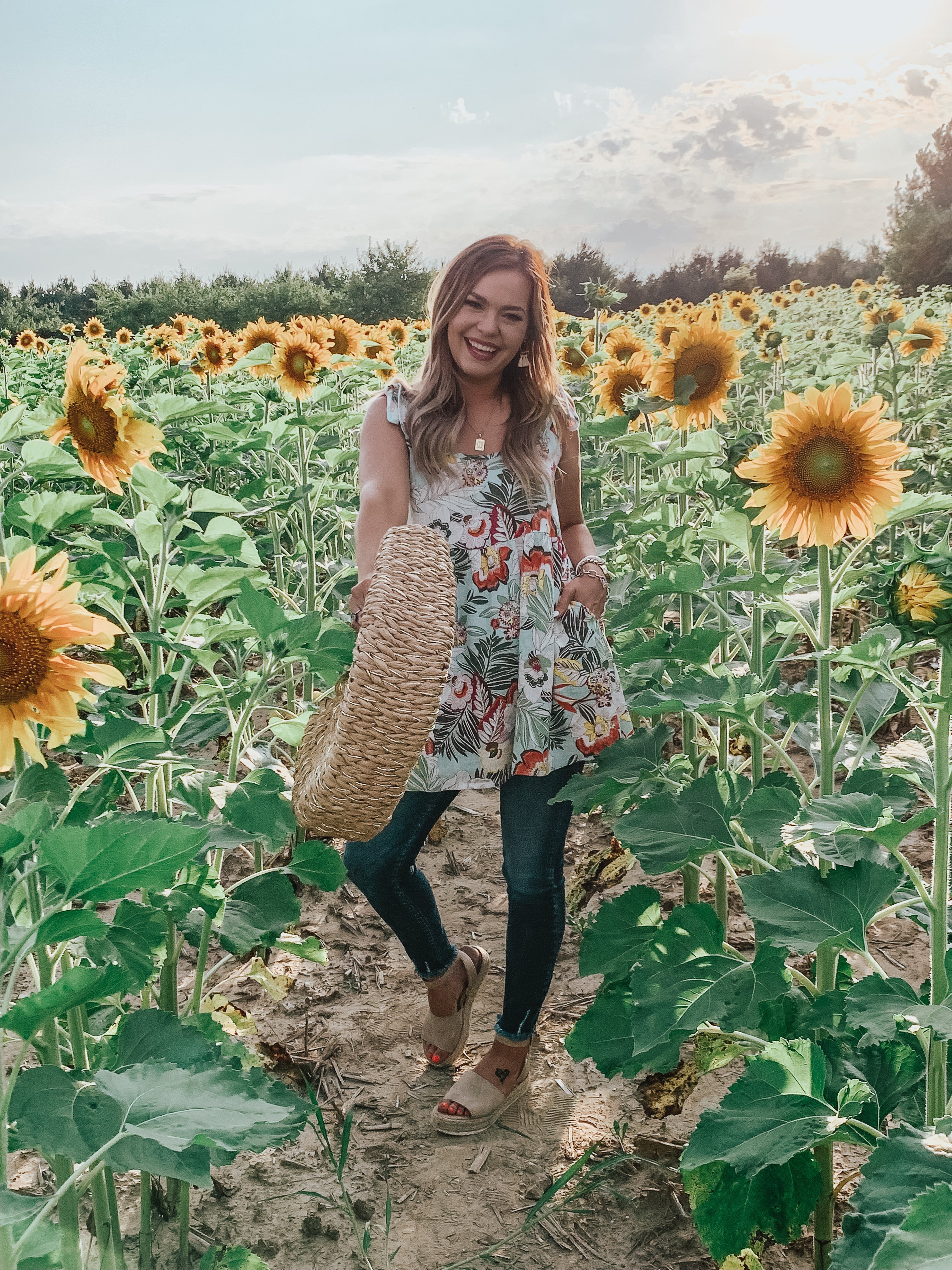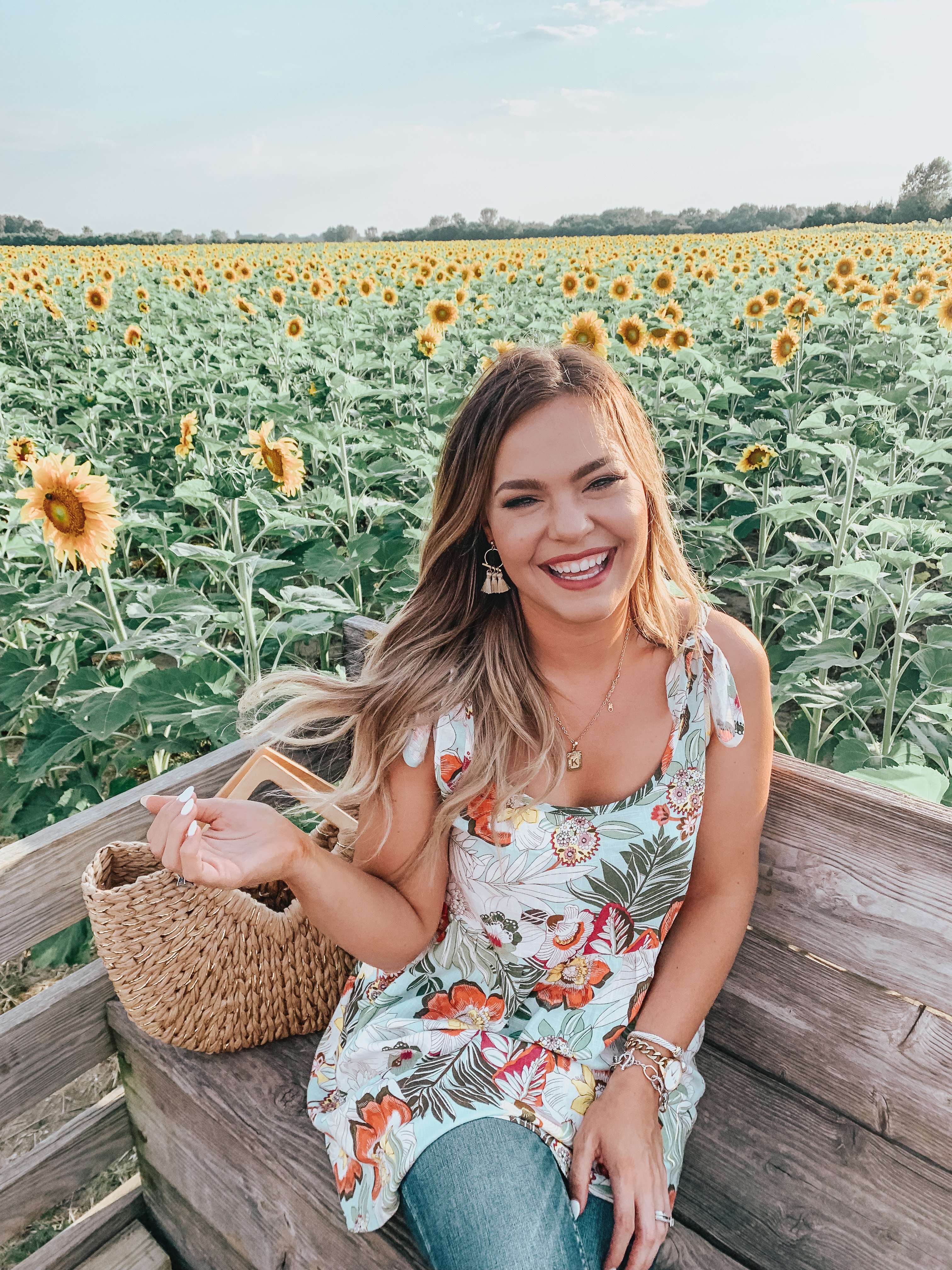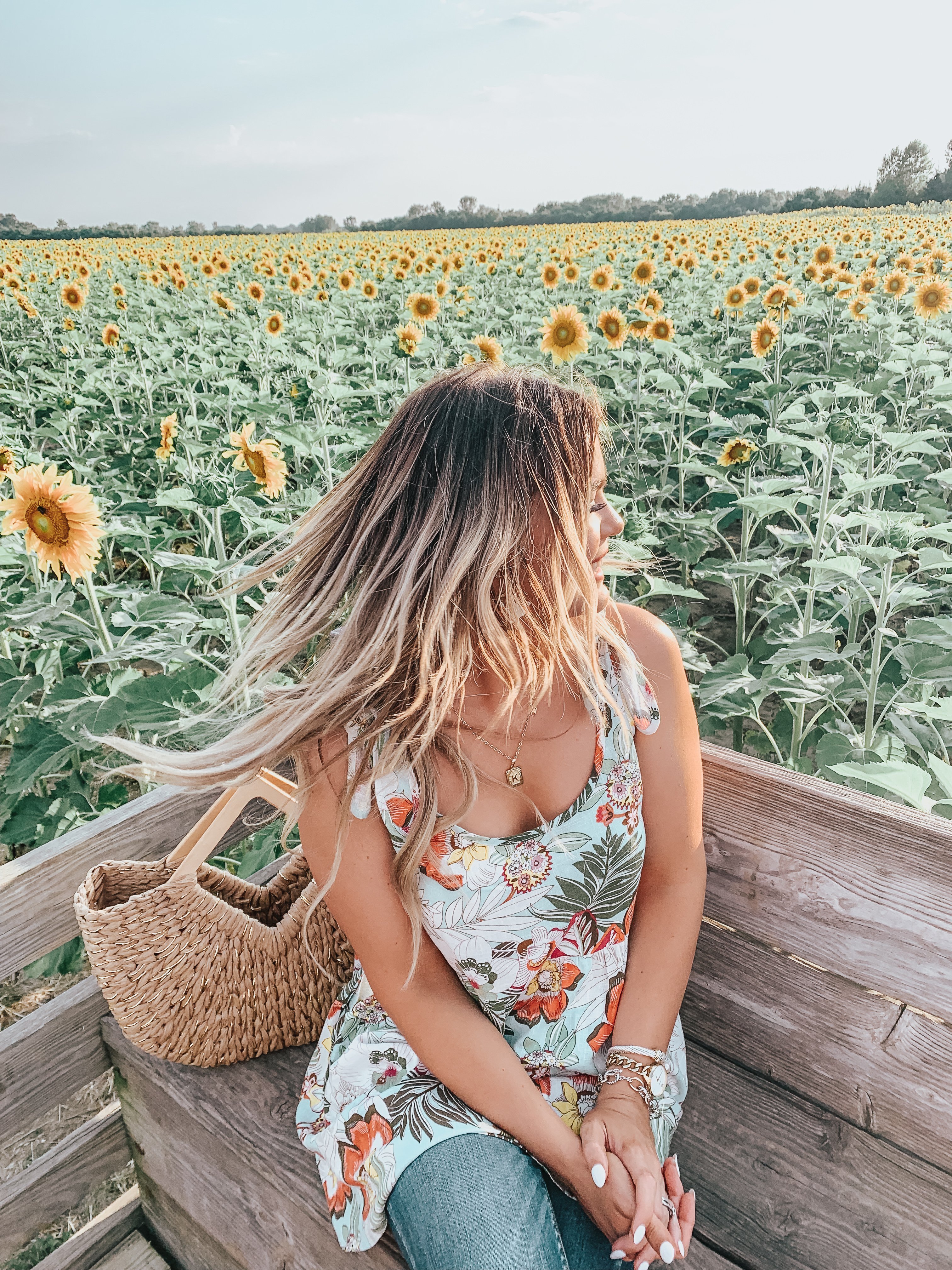 Floral Tunic Dress | Straw Bag | Sandals |Initial Necklace |
Earrings | Shapewear | Bracelet Set | Jeans

That's it for today's post! Thanks so much for watching!