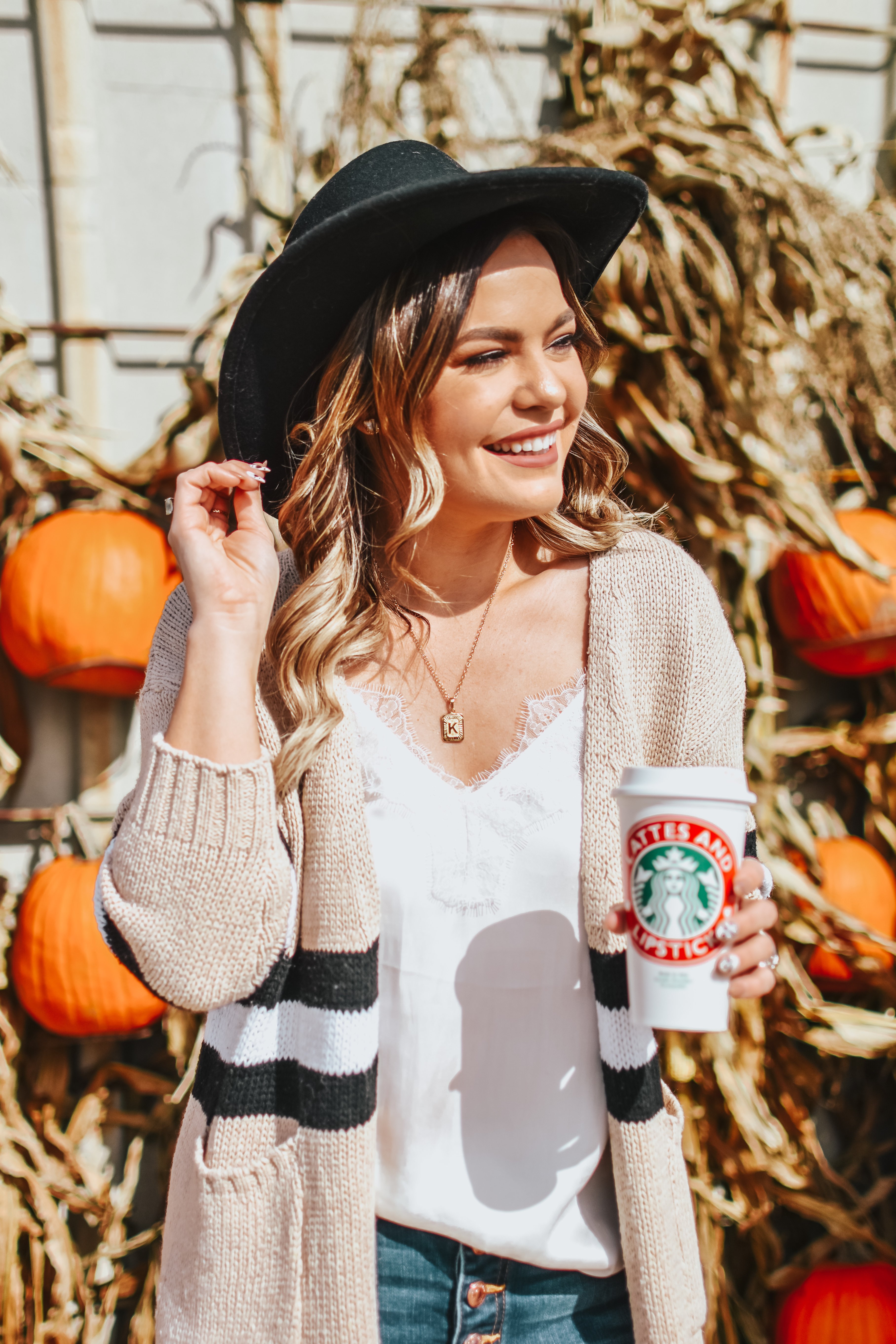 Happy Tuesday babes! I hope you had the best weekend! It was chilly in Wisconsin, so definitely giving me all the fall feels! I've talked about this before, but wanted to put together an updated post on hats for fall! I love a good wide brim floppy hat or fedora in the fall months. It's the perfect accessory to your fall look and they can bring together your whole outfit.
You know that I have an issue with hats fitting on my big ol' head, but I still wear the ones that don't fit and just have to watch it when it comes to being windy. 😉 The hats that I've found that DO fit my head are not cheap, but I have found a few recently that are more on the affordable side and larger than a typical hat. Since most of you don't have issues with finding hats that fit, I put together some of my favorite hats for fall (both regular and larger sized).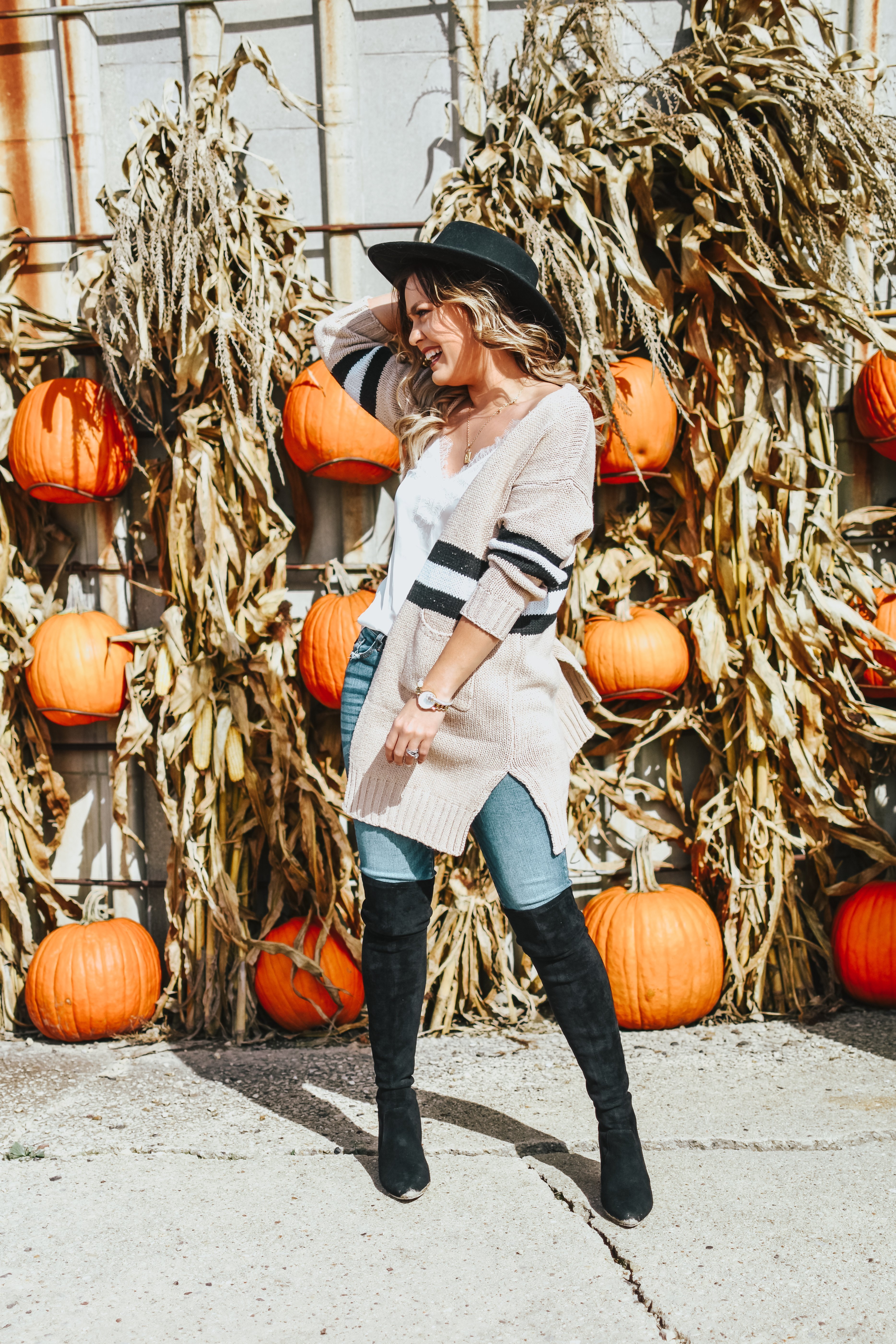 Hat | Cardigan | Jeans | Lace Cami | OTK Boots | Necklace
Larger Sized Affordable Hats
I found the larger, more affordable hats to be MEN's hats, surprisingly.

Regular Sized Affordable Hats
There are so many affordable hat options out there right now.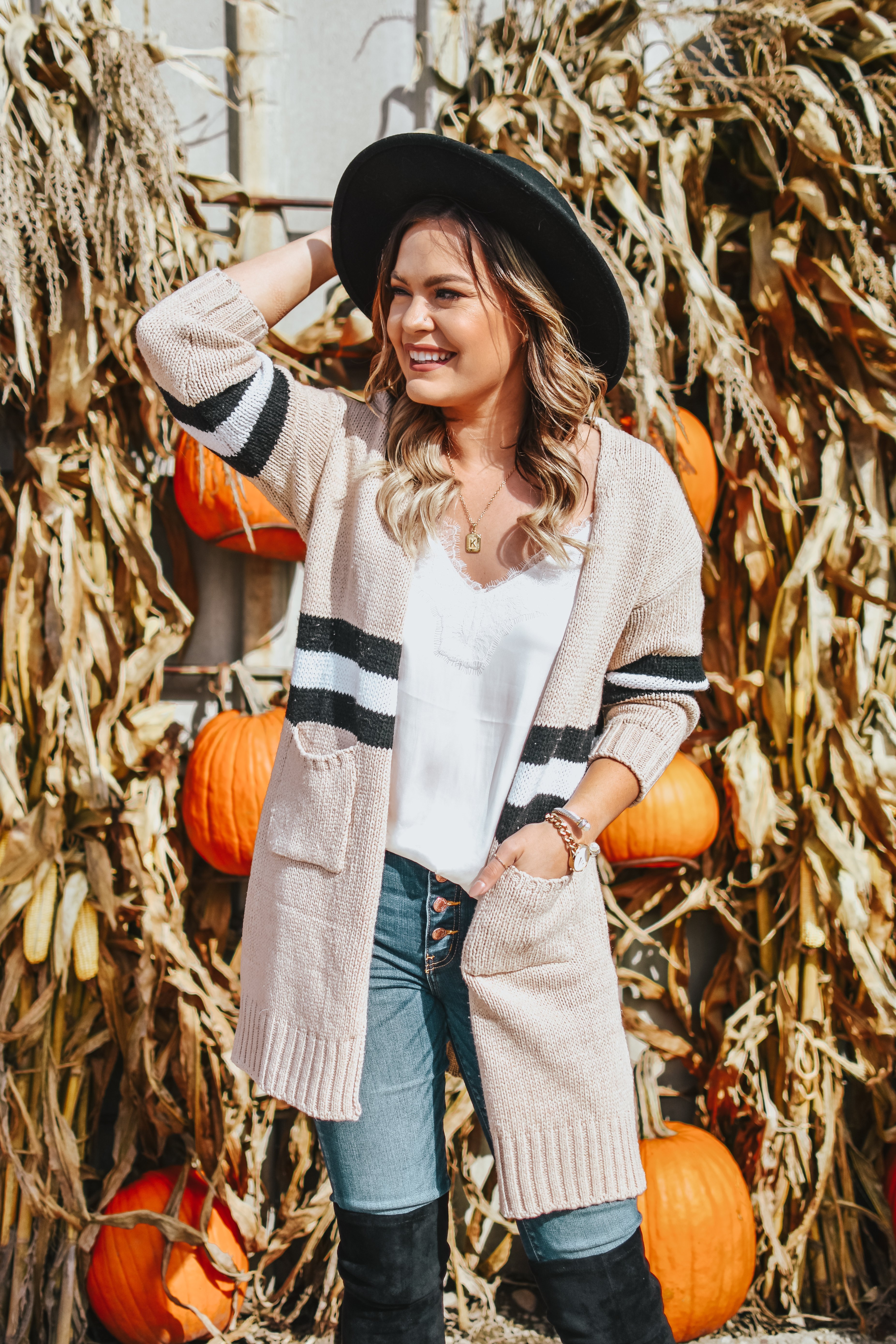 Hat | Cardigan | Jeans | Lace Cami | OTK Boots | Necklace
Outtakes

Thank you so much for reading!