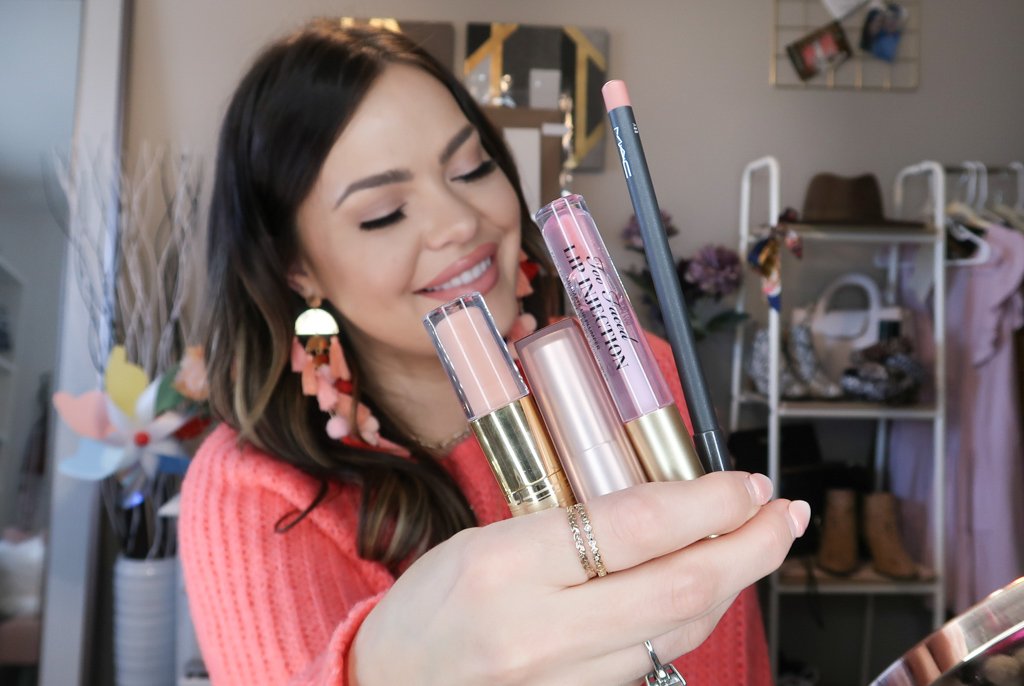 Happy Friday friends! I shared a YouTube video earlier this week on How to Overline Your Lips and wanted to share a blog post on it as well! Overlining my lips is something I've done for years. I don't do it everyday, but when I have the extra time I like to do it. I wanted to go over MY tips and how I achieve a fuller pout.
P.S. – I also did a TikTok video along the same lines. 
How to Overline Your Lips + Tips
Use a Lip Plumper 
Use a lip plumper while doing your makeup – I use the Too Faced Lip Injection in clear and leave it on while I do my face and eye makeup, then wipe it off when I'm ready to do my lips.
Start with a Neutral Base
I only do this with a nude lip, but I like to use the leftover foundation from my foundation brush and brush over my lips. You can see in the video above what I mean. 😉
Contour & Highlight
I like to cream contour under and above the lips to add a little extra shadow. Any contour works. The one I used in the video is sold out, but a good alternative is the NYX Wonder Stick. I also like to add a little highlighter on the cupids bow.
Overline the Top Lip
Use a lip pencil one or two shades darker than the lipstick you want to use. Stick to just overlining the cupids bow and middle lip. AVOID overlining the corners of your mouth. Bring your line to your natural lip corners. It's okay if your lines aren't even- the lipstick will cover that up later. Be sure both "humps" to the left and right of your cupid's bow are even.
Overline the Bottom Lip
Again, stick to the center of the lip- overline just under the lip and bring the lines to the natural corners of the lips.
Add the Lip Color
Use a color one to two shades darker than your lip pencil. For my nude lip, I used Beige Babe from Maybelline.
Use a Gloss or Lighter Color in the Center
This will create the illusion of more plumpness in the center.
Practice Makes Perfect
You may not get it right the first few times, but practice makes perfect. Keep trying – you've got this!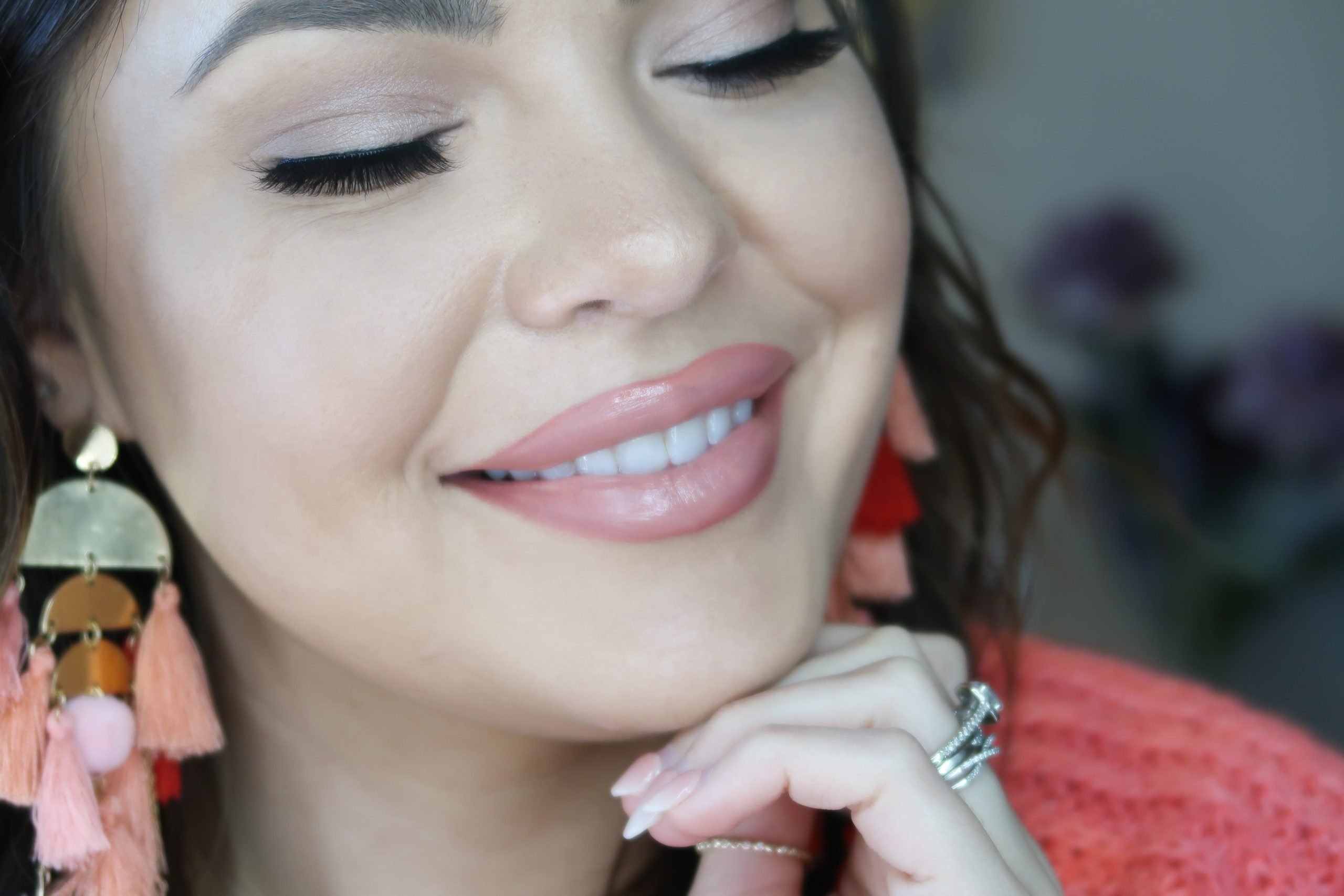 Products Used:

Maybelline Blushing Beige Lipstick
GET ALL of My LIP FAVS!!!
I put together a whole lips of my lip favorites with links to purchase. I've deparated them into my favorite products of all time, favorite nude combos, and favorite red lip combos. Get it HERE!
Thanks so much for reading & watching!! Until next time,