Happy Monday beauties!! Did you know that the 2018 Pantone color of the year is UltraViolet? What a bright color! I tried finding Ultra Violet outfits to share with you, but there are none at my local stores, so I will have to find some online and share them with you in the future! I figured a makeup look featuring the Pantone color would be perfect to share!
In case you missed my Valentine's Day Makeup Look, don't forget to check that out too! 
UltraViolet Makeup Look
The majority of this look was done using the Jaclyn Hill Palette, which you all know I LOVE! The palette has the perfect ultraviolet and purple shades!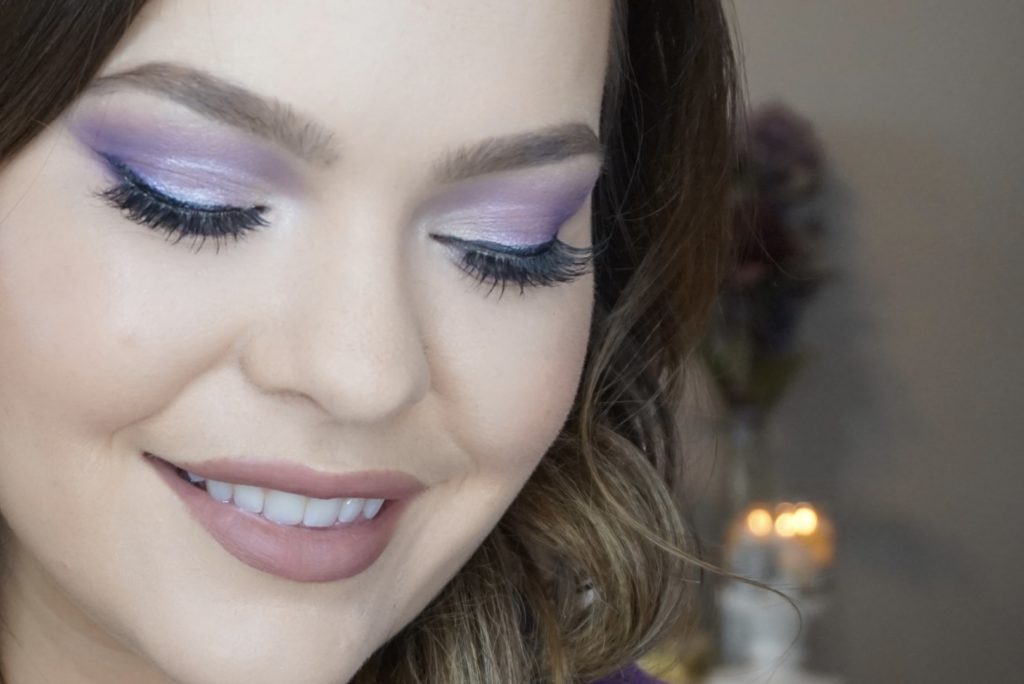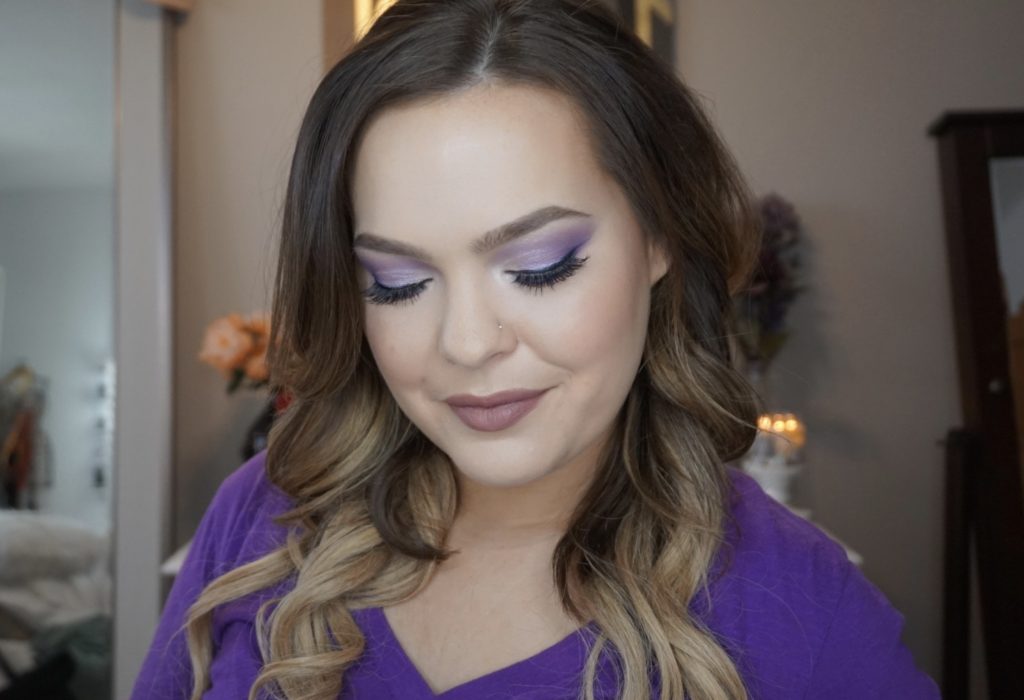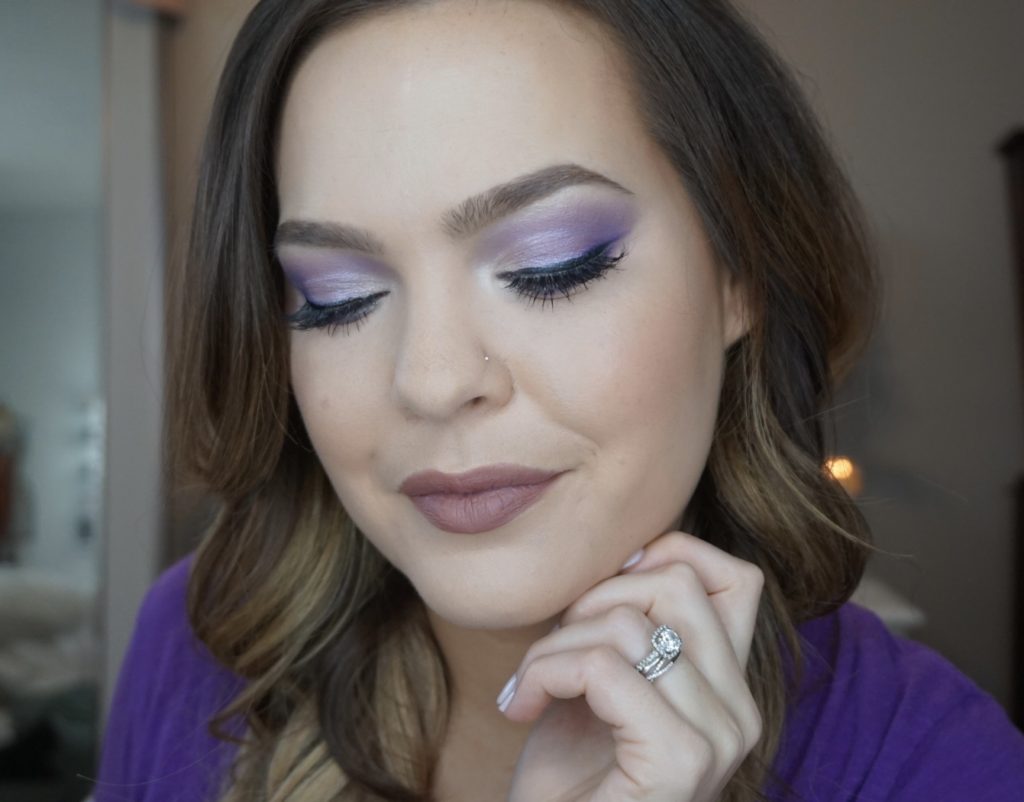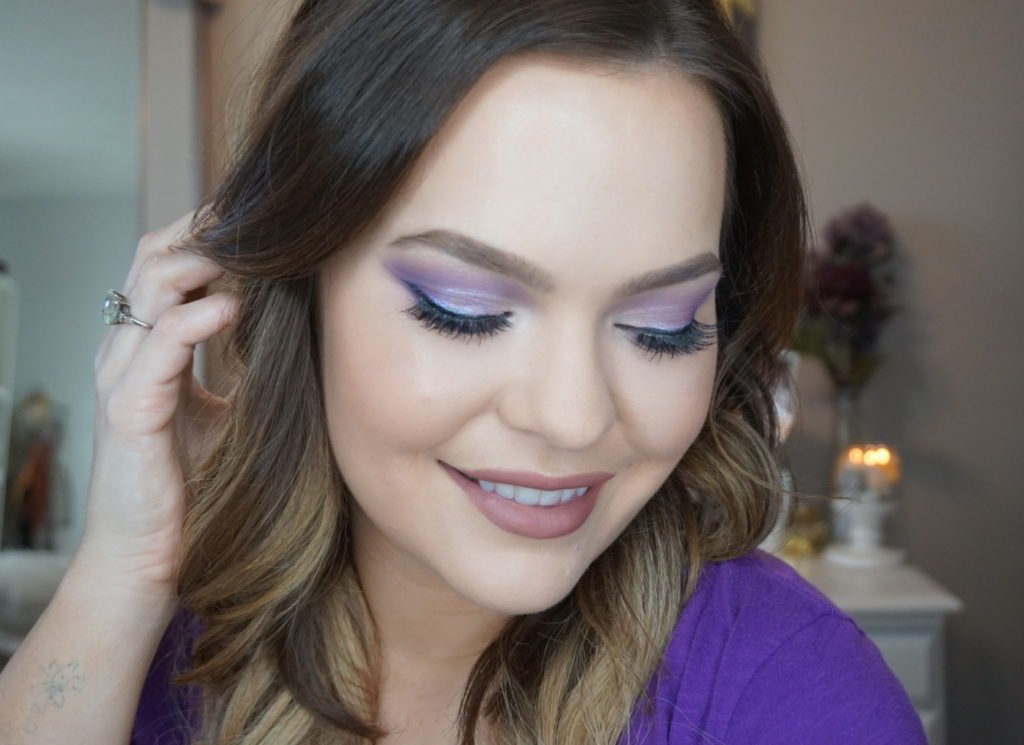 I decided I would finally do a talk-through video with you since it's been awhile since I've done one of those! This means it's going to be a long one, so grab a snack and sit back and enjoy!
*Disclaimer-Â This post may contain affiliate links, which means that some clicks/purchases may result in a small commission to keeping my blog running at no additional cost to you.*
Products Used
Eyes + Eyebrows:
Jaclyn Hill x Morphe Brushes Palette
Red Ginger Palette-Â  similar BH Cosmetics Palette
Tarte Shape Tape Concealer in Light
Maybelline Curvitude Liner in Black
Stila HUGE Extreme Lash Mascara
Anastasia Beverly Hills DipBrow Pomade in Taupe
Ardell Demi-Wispies Lashes

Face + Lips:
Maybelline Blur + Smooth Primer
Marc Jacobs Genius Gel
Tarte Shape Tape Concealer in Light
Anastasia Beverly Hills Contour Kit in Med/Light
Neutrogena Healthy Skin Blush in Rosy
Becca Highlighter in Champagne Pop
OFRA Makeup Fixer Setting Spray
Maybelline Gone Greige Lipstick
Nude Lip option – Tarte Double Duty Beauty Lip Sculptor in Candid

Makeup Brushes:
Morphe M439 – foundation
Morphe Sponge – Concealer
EcoTools Sponge
Morphe M518 – eyes
Morphe M510 – eyes
BH Cosmetics Vegan Brushes – contour and eyes
Ulta Blush Brush – Blush
Real Techniques Setting Brush – Highlighter
Anastasia Beverly Hills – Duo Brush #12 – eyebrows

---
Thanks for reading! If you love the post, be sure to share it with your friends with the buttons below! As always, thank you for your love and support!
I will see you next time!