Happy Wednesday loves! If you've been following my blog for some time, you may remember when I used to share my LeTote shipments with you last year. Well, I am back again with another post! I was gifted a month of LeTote to try out again, so I wanted to share an unboxing video and the outfits I styled with my totes! I was excited to try this out again because I ended up canceling my subscription last year because the items I wanted weren't ever available. LeTote was still pretty new then, so I was hoping things have changed. Read my thoughts below on LeTote now, plus a super great deal just for you guys!!
What is LeTote
If you have never heard of LeTote, it is a monthly subscription box where you get 5 items- 3 clothing items and 2 accessories to wear and return. You get as many shipments as you can throughout the month for the one price of $59 (regular price). I've had up to 4 different shipments during my experience with LeTote in the past. You can wear all of the items and return them, or if you like an item, you can keep it. They have the discounted prices on a brochure that comes with your box and, most of the time, items are on major sale! They'll only charge you for what you keep. If you decide to purchase the entire tote, you get one month of LeTote shipments for FREE!
My First LeTote Shipment
I will try to share each tote order with you if you'd like to see it- so let me know in the comments below if you'd like me to keep showing the rest of the month's orders!
Most of these items can only be found on the LeTote website, but I will link similar items next to them!
SUMMER & SAGE Ciao Graphic Tee |Â similar
KUT FROM THE KLOTH Ankle Skinny Pant | same brand, similar |  similar in black
RD STYLE Tie Sleeve Sweater | same brand, different style | In Grey | In Pink
CAMILLA Overlapping Crystal Ring | similar here | similar here
CAMILLA Druzy Pendant Necklace | similar here
Here is the outfit I put together with the Tie Sleeve Sweater, Skinny Pants and both Camilla accessories.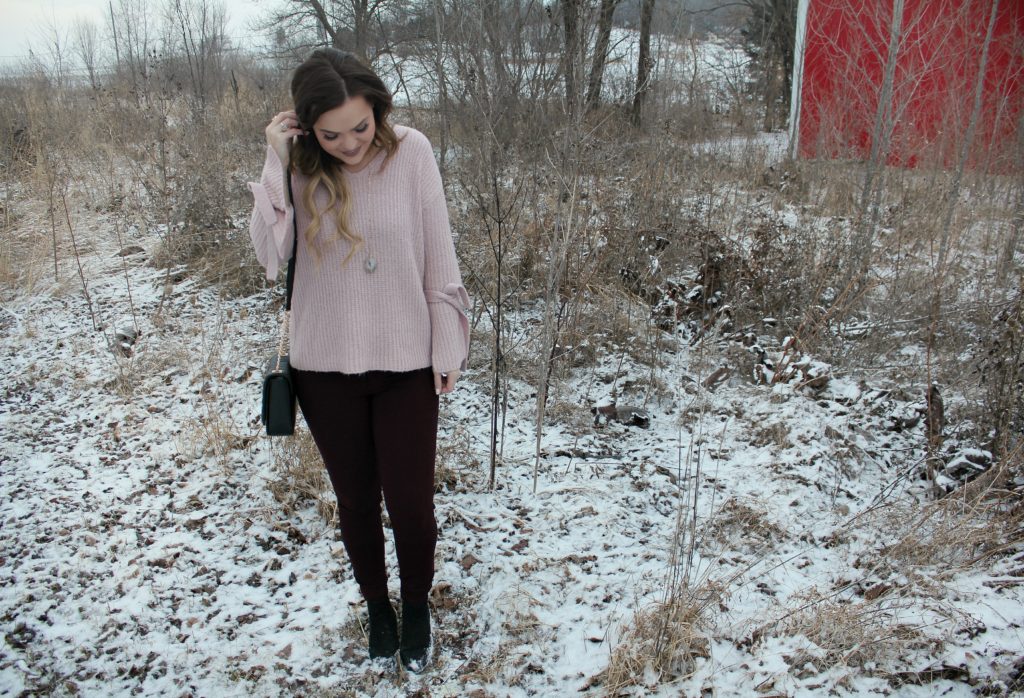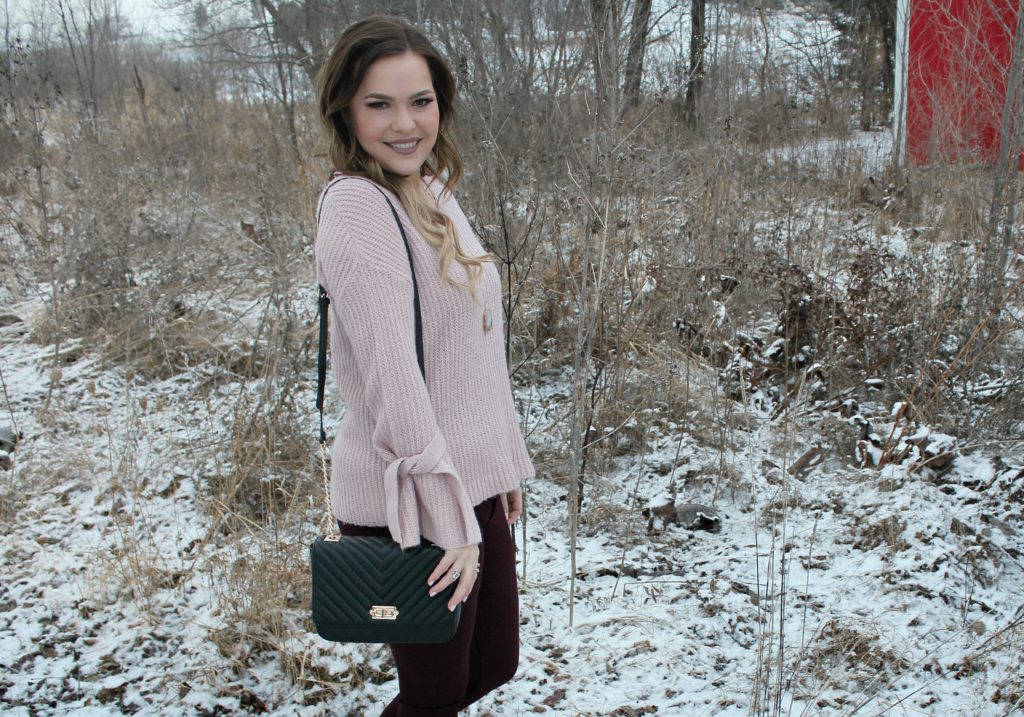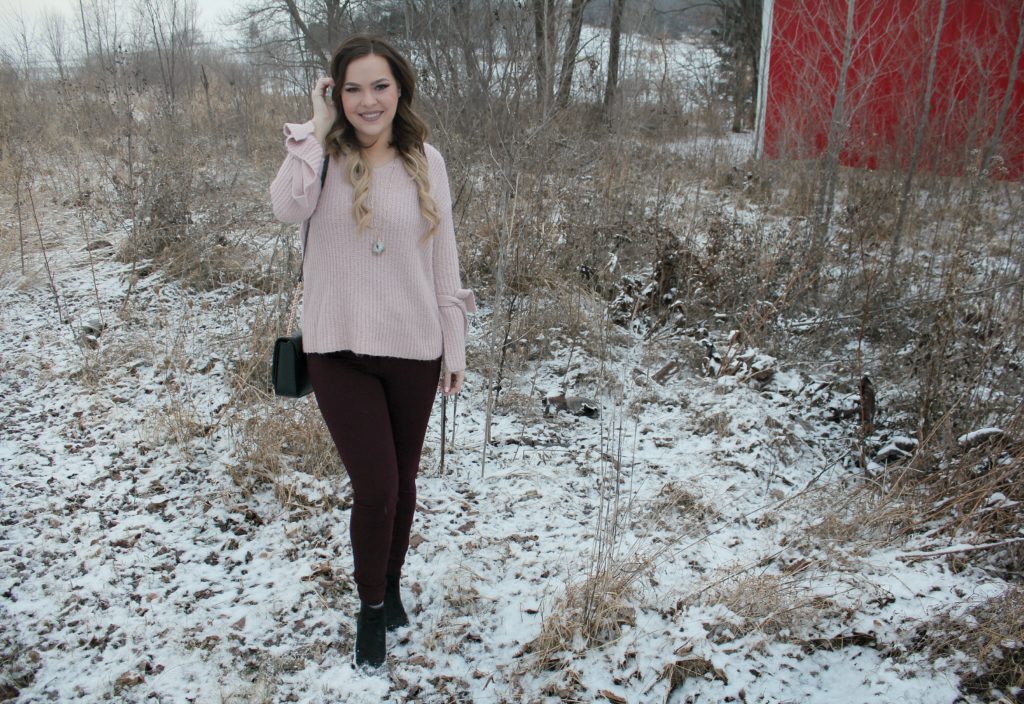 I didn't get a chance to show off my outfit with this Ciao top, but it was super cute knotted. It did come super wrinkled and I didn't have time to steam or wash it and wear it, so I only wore it around the house before I sent it back. Either way it was still cute- I sized up so I could knot it!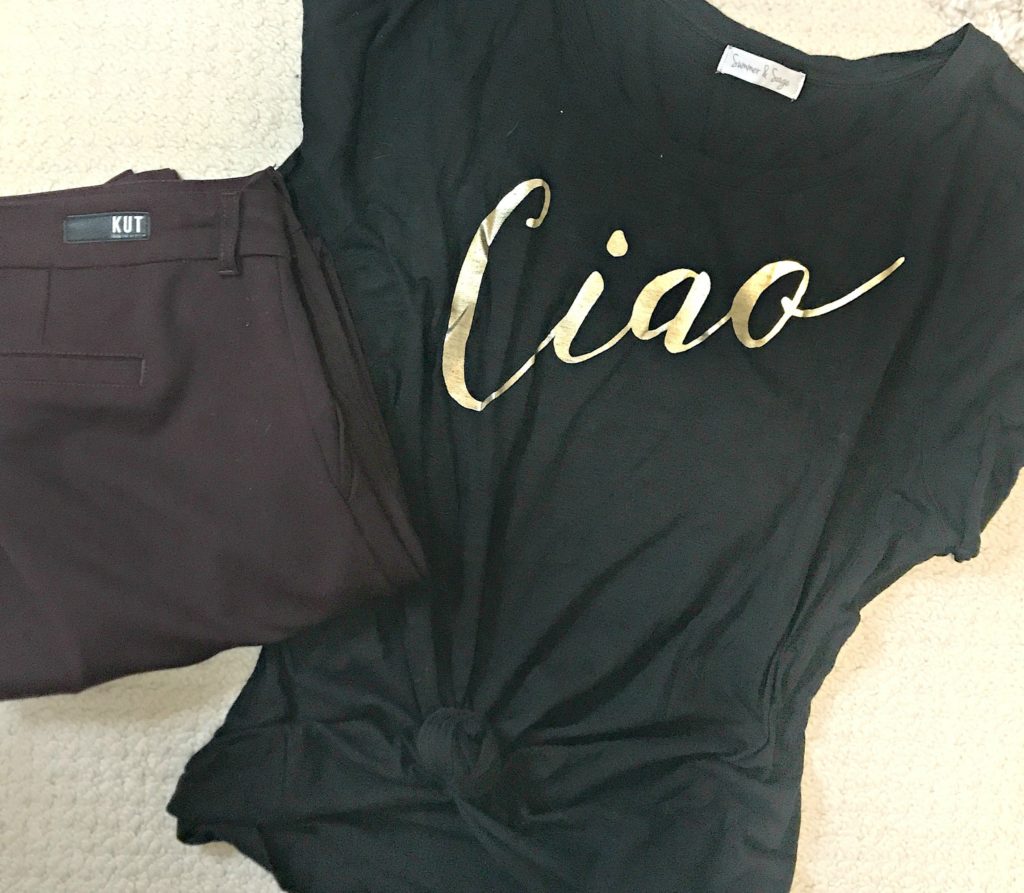 Get LeTote
I will do a full review after a few totes, once I see how well the whole month goes, so be sure to SUBSCRIBE so you get notified of new posts!
Update: The coupon code I had for you all has already expired, but you can still sign up for LeTote here!!

I hope you enjoyed the unboxing, and don't forget to let me know if you like these unboxings and video and if you'd like to see the rest of the month's shipments!
Until next time,