I am a huge bargain shopper.  So, when I find something I love that is WAYY out of my price range, I do my best to find the best dupe that looks pretty darn similar to the expensive item. 
 The lace up flats are the new trend this year and I am loving them! I have several colors in different styles, but loved the look of the Steve Madden lace up flats.  After many attempts to find a good dupe, I couldn't find any shoe similar to the Steve Madden ones, so I went ahead and splurged on them.  A week ago, I was looking online and found similar ones online at Target, so I decided to order them.  I had already tried so many, that one more couldn't hurt, right?
Take a look at the shoes below.
Which one do you think is the more expensive shoe? Which one cost less?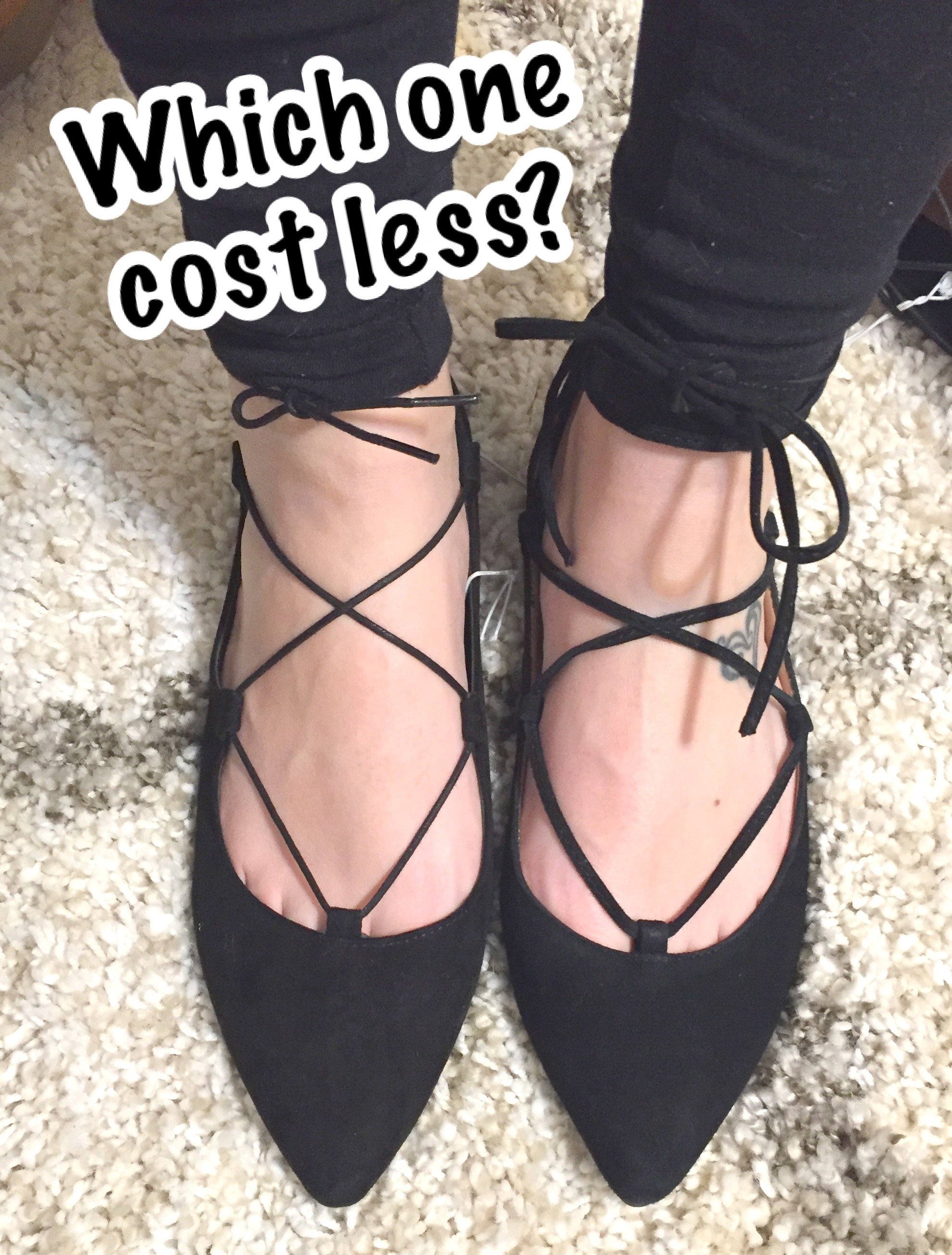 If you guessed the one on the right to be more expensive, then you are correct.  The more expensive Steve Madden shoe has a little thicker and longer of the lace up strap.  The less expensive Mossimo (Target) shoe looks very similar, just a thinner and shorter lace up strap.  But really, who is going to notice if you have the less expensive shoes, unless they are compared side by side?
Originally, the Target shoe comes looking like this below.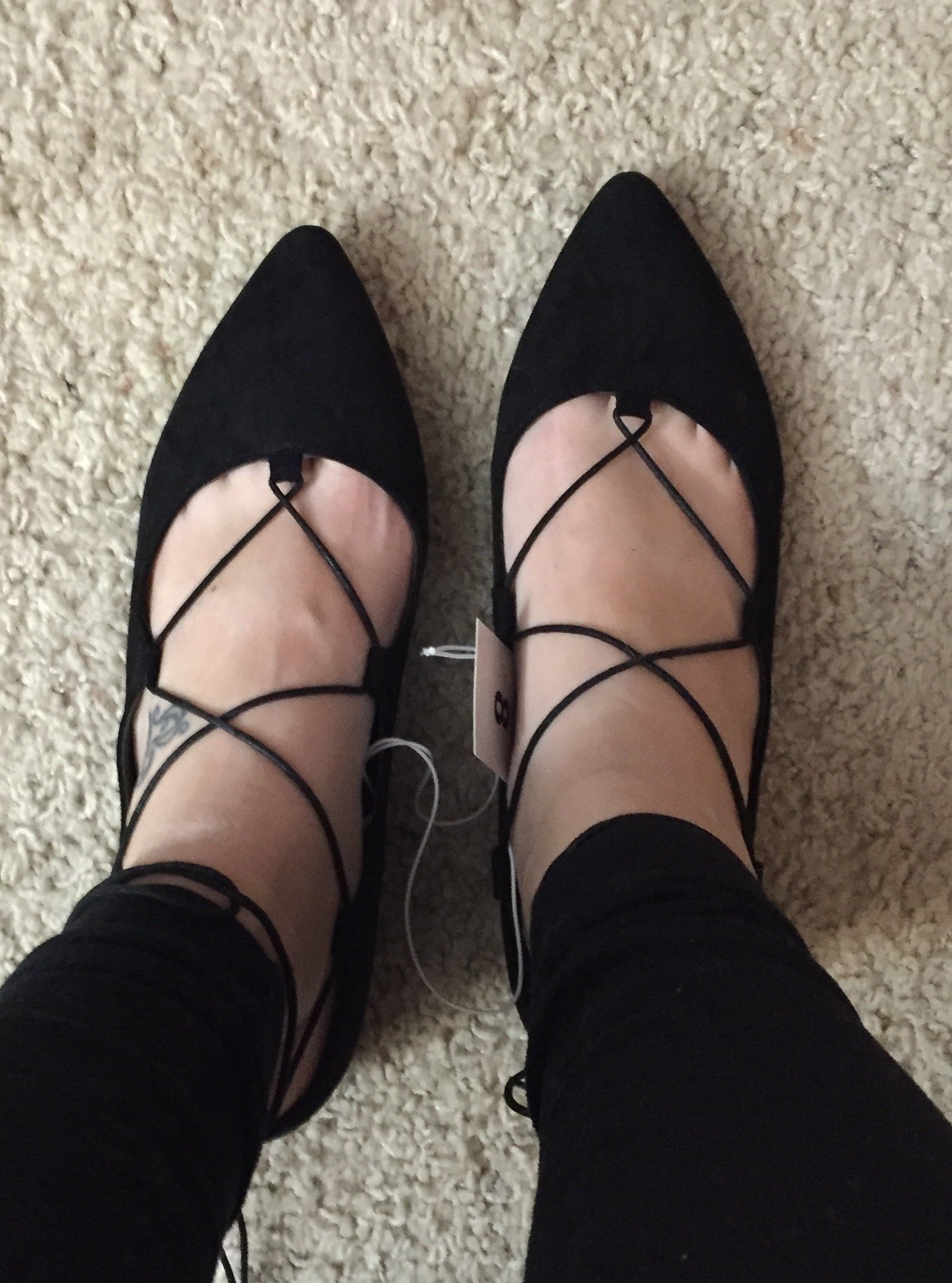 All I did to make them look almost identical to the Steve Madden shoes is unlace them and change the loop at the front of the shoe near the toes. Â Voila! PERFECTÂ Dupe!!!
Steve Madden's flats are a suede material, with suede laces,
where the Mossimo flats are a polyester material.
The price, you may ask… Â (drumroll please)
That's a $54.96 difference!! Crazy, right?!
You can afford 3 pairs of the Target flats with change to spare! 😉
If you have any good dupe fashion ideas, I would love to hear them in the comments below!! Also subscribe for updates on any new blog posts!!
Don't forget to subscribe to my blog and follow me on all of my social media!