Happy Monday everyone!! We recently did a mini photo session at a Tree Farm in Madison for our Christmas cards and we loved it so much! I wanted to share some outfit ideas for a session like this, along with our final photos from the session!
We shot our photos with one of my favorite Madison area photographers, Amy from Amy Lynn Photography Studio. I have done shoots with her in the past and just love her! Prior to our mini session, she sent out information on how to prepare for the shoots, including some color/outfit inspiration for family photos which was super helpful, so I wanted to put together my own outfit inspiration for couples.
Disclaimer: Some links are affiliate links
Photoshoot Outfit Inspiration
There are so many different combinations I can think of, but these 3 below are my favorite, especially for a tree farm. The evergreen trees with the red barn works perfectly with the combinations below. Don't forget to dress warm and wear comfortable shoes. If you're wearing heels, make sure the heel is thick!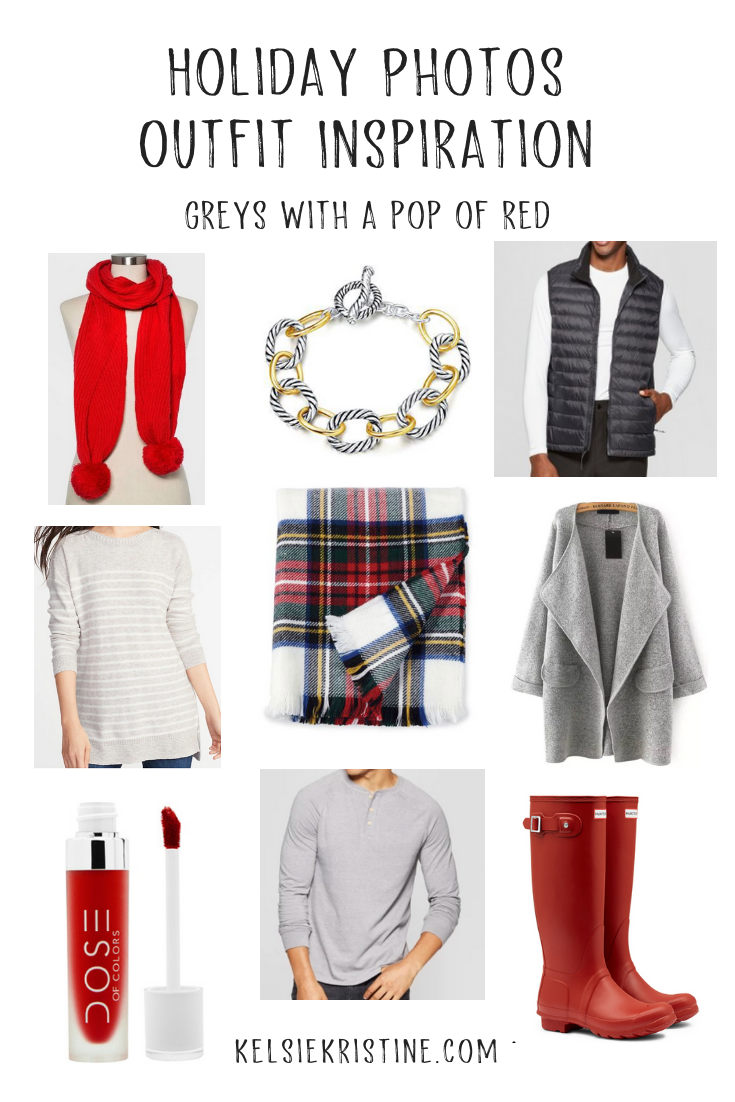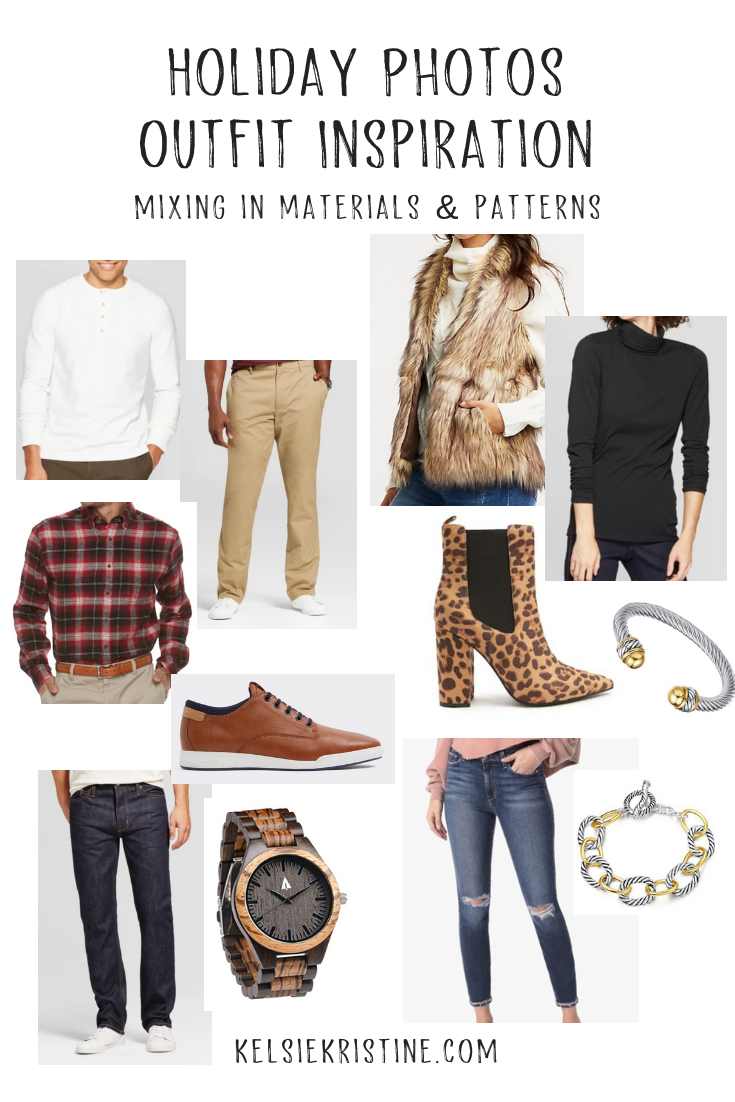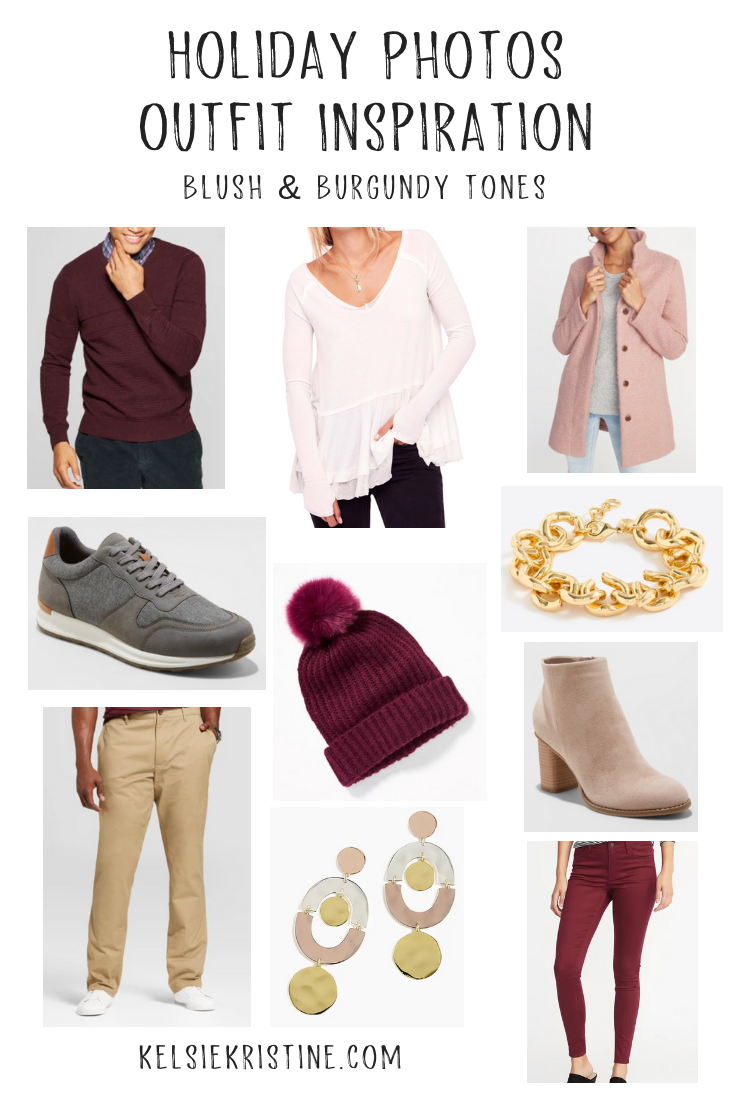 Which one is your favorite? As you can see from the photos below, we chose the first group for our shoot! I love the neutrals with the pops of red, especially the lipstick! If you're wanting to mix materials, go for it! I personally love leopard print with faux fur or stripes with leopard print.
Tree Farm Photos
Here are some of the photos from our photoshoot! We were in need of some updated photos of us with our dogs and we finally got them! It was sooo cold for this shoot, but thankfully you can't tell!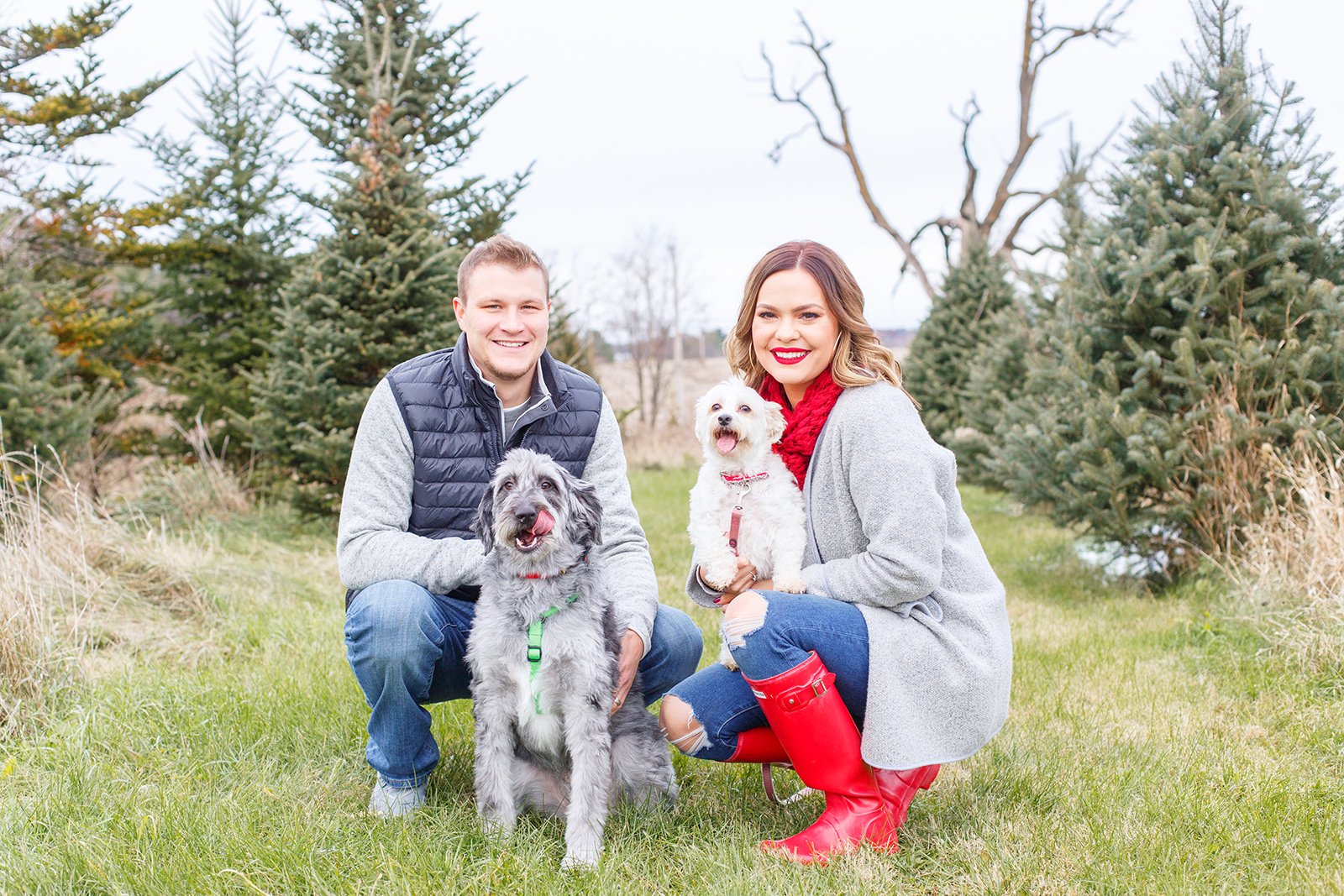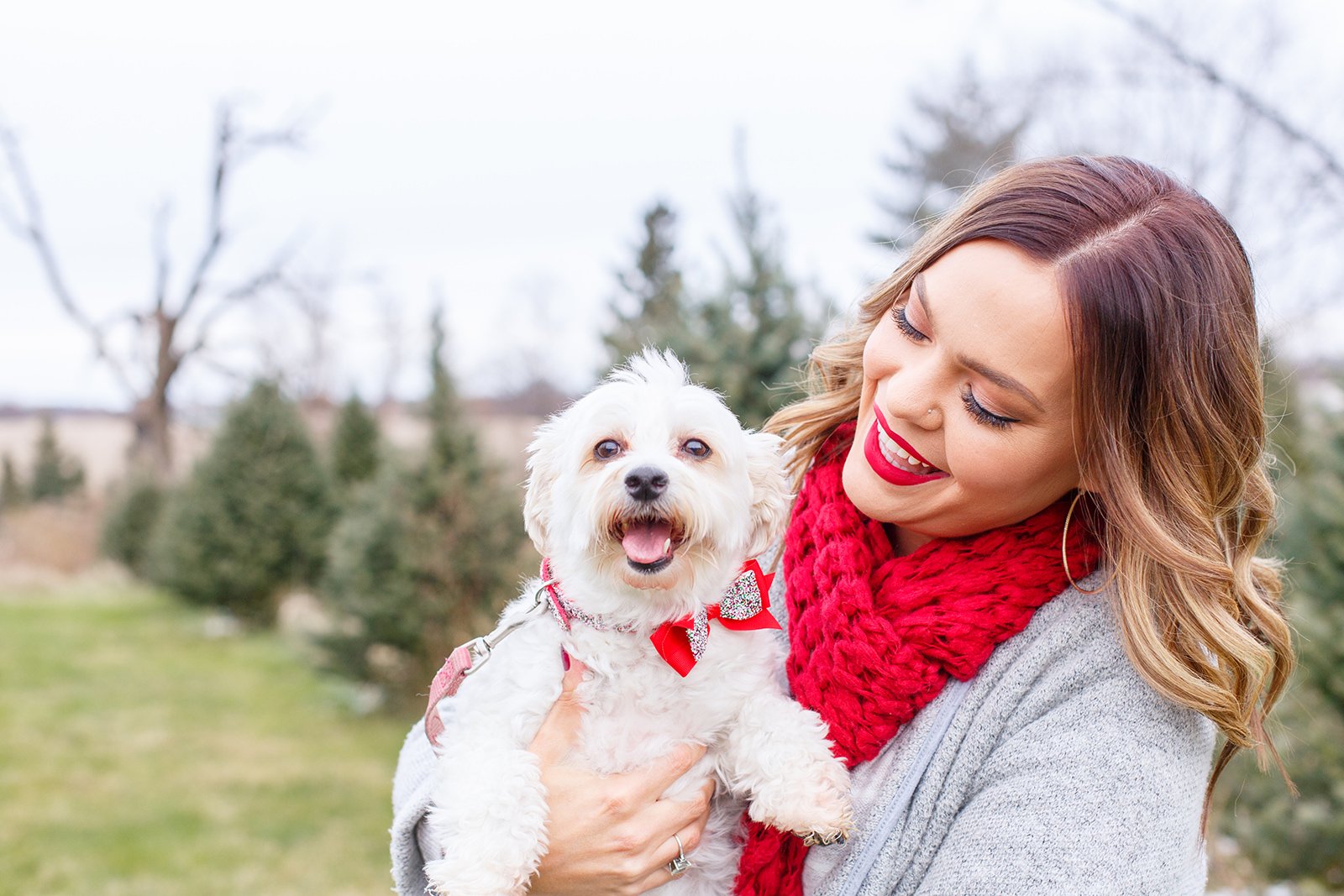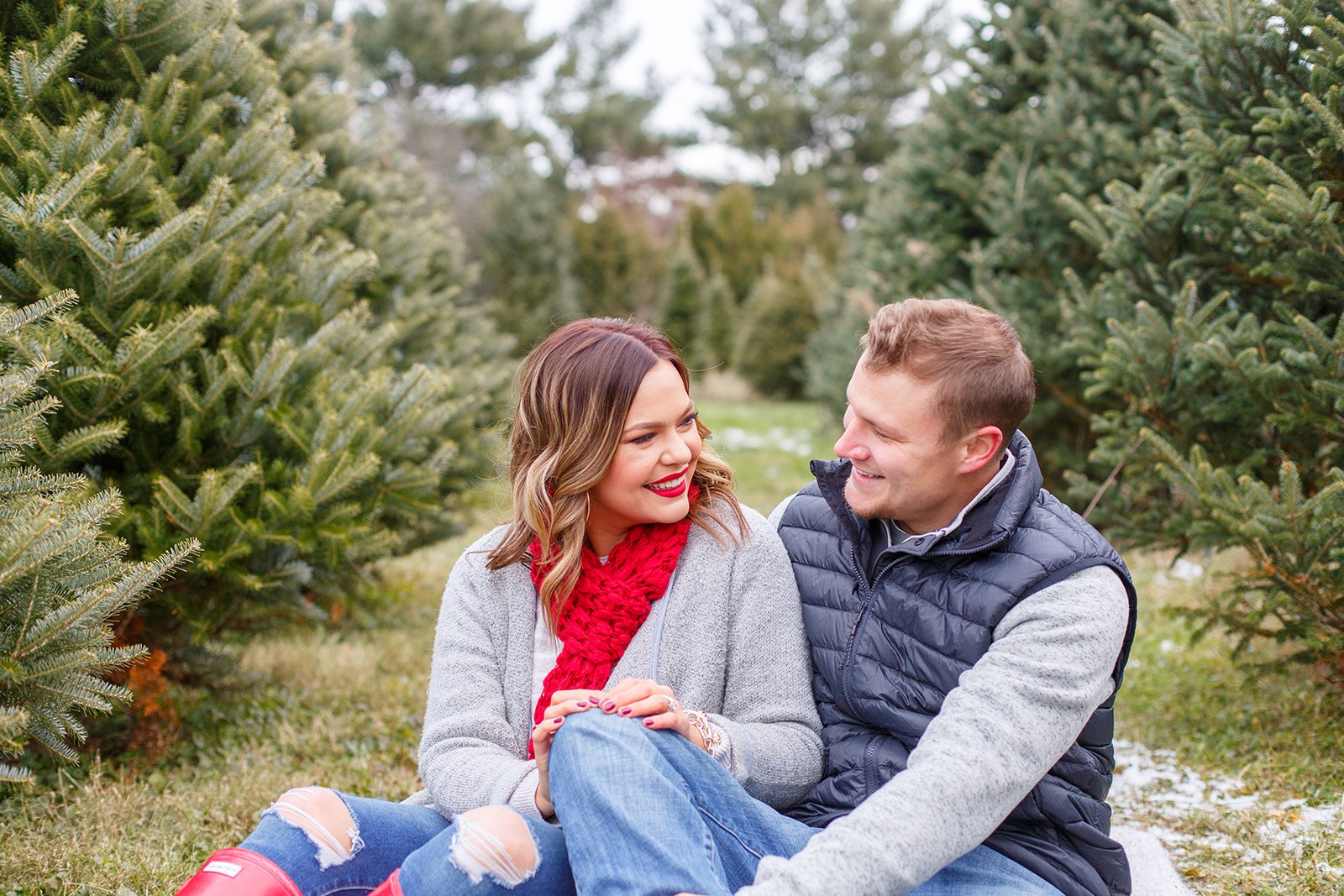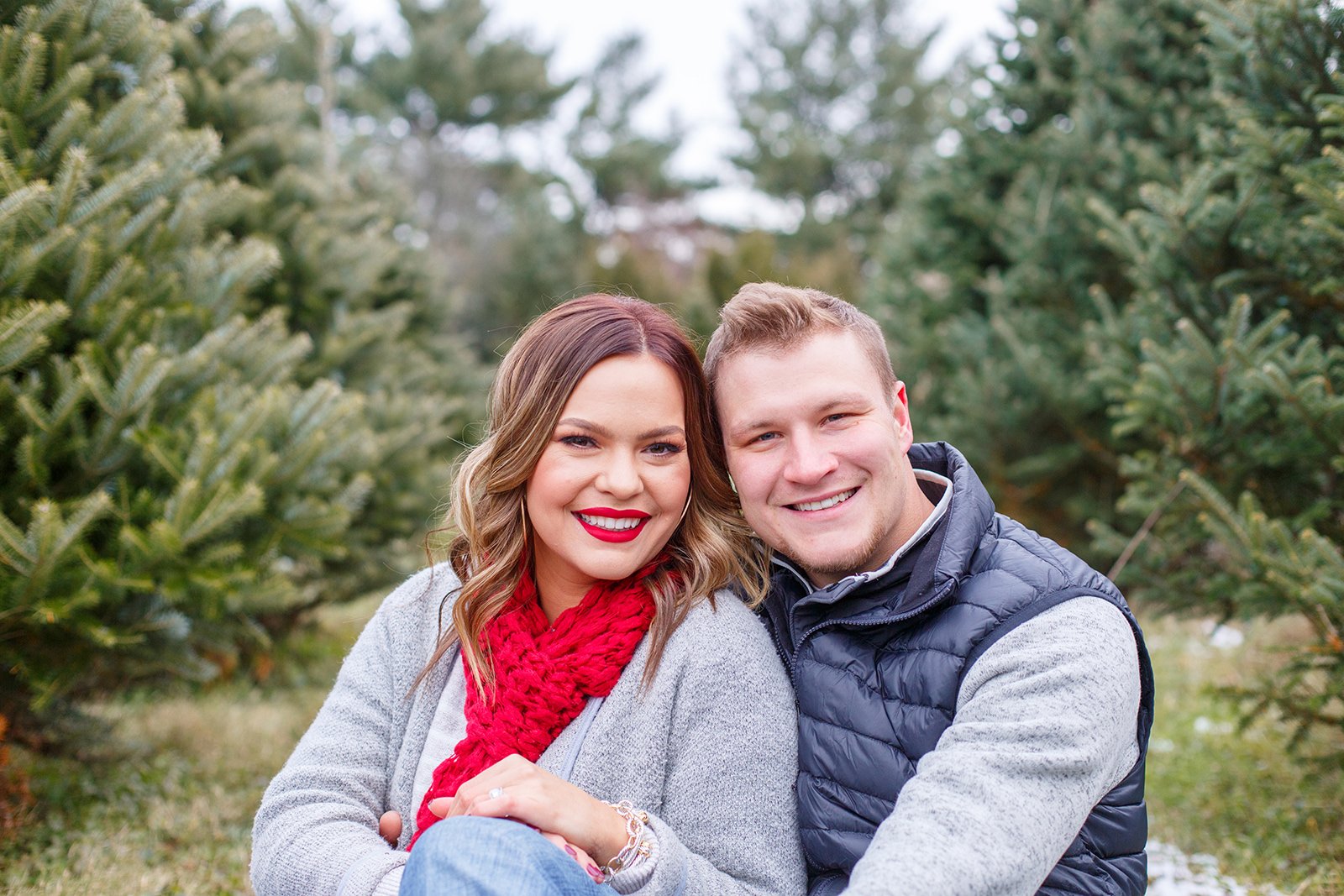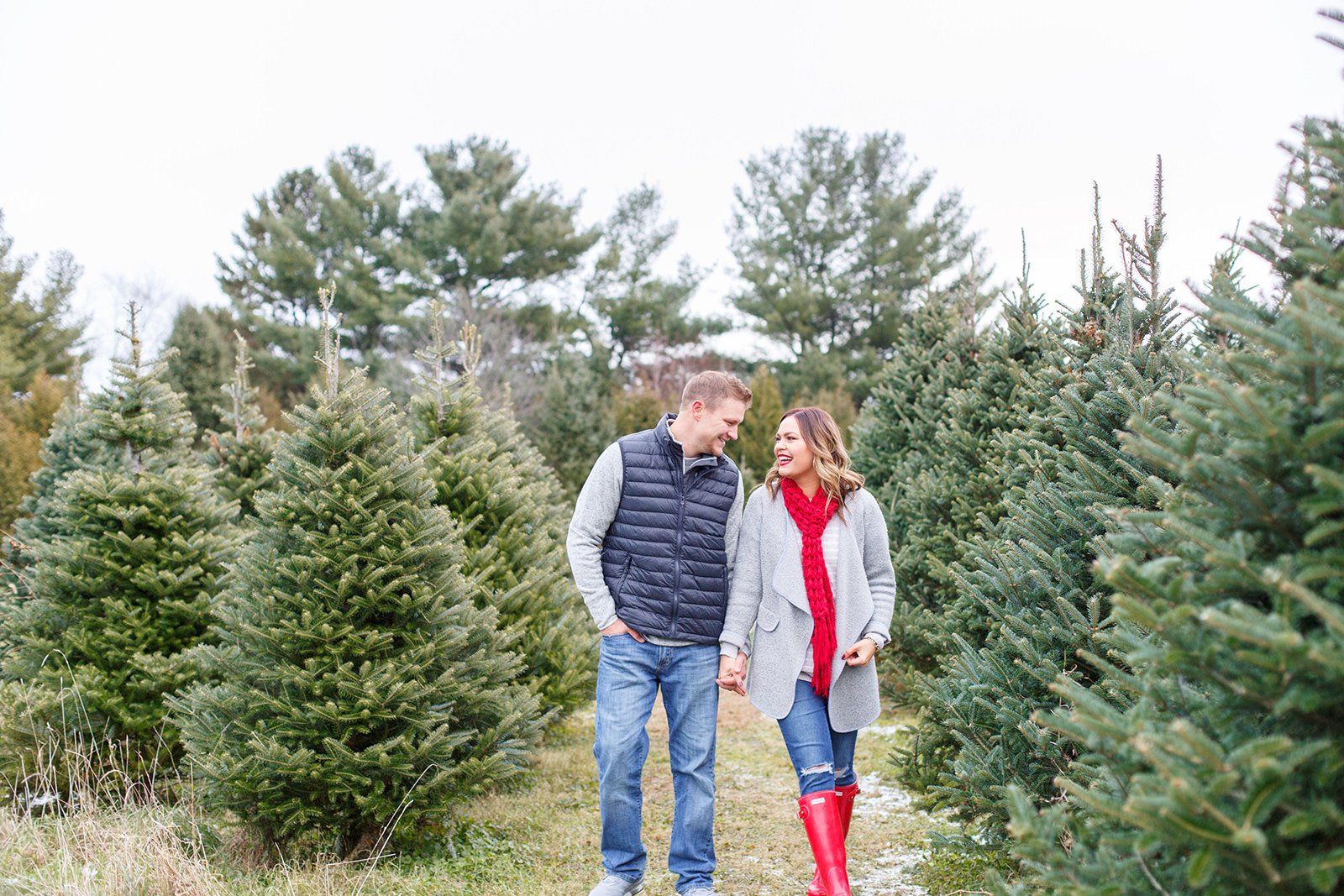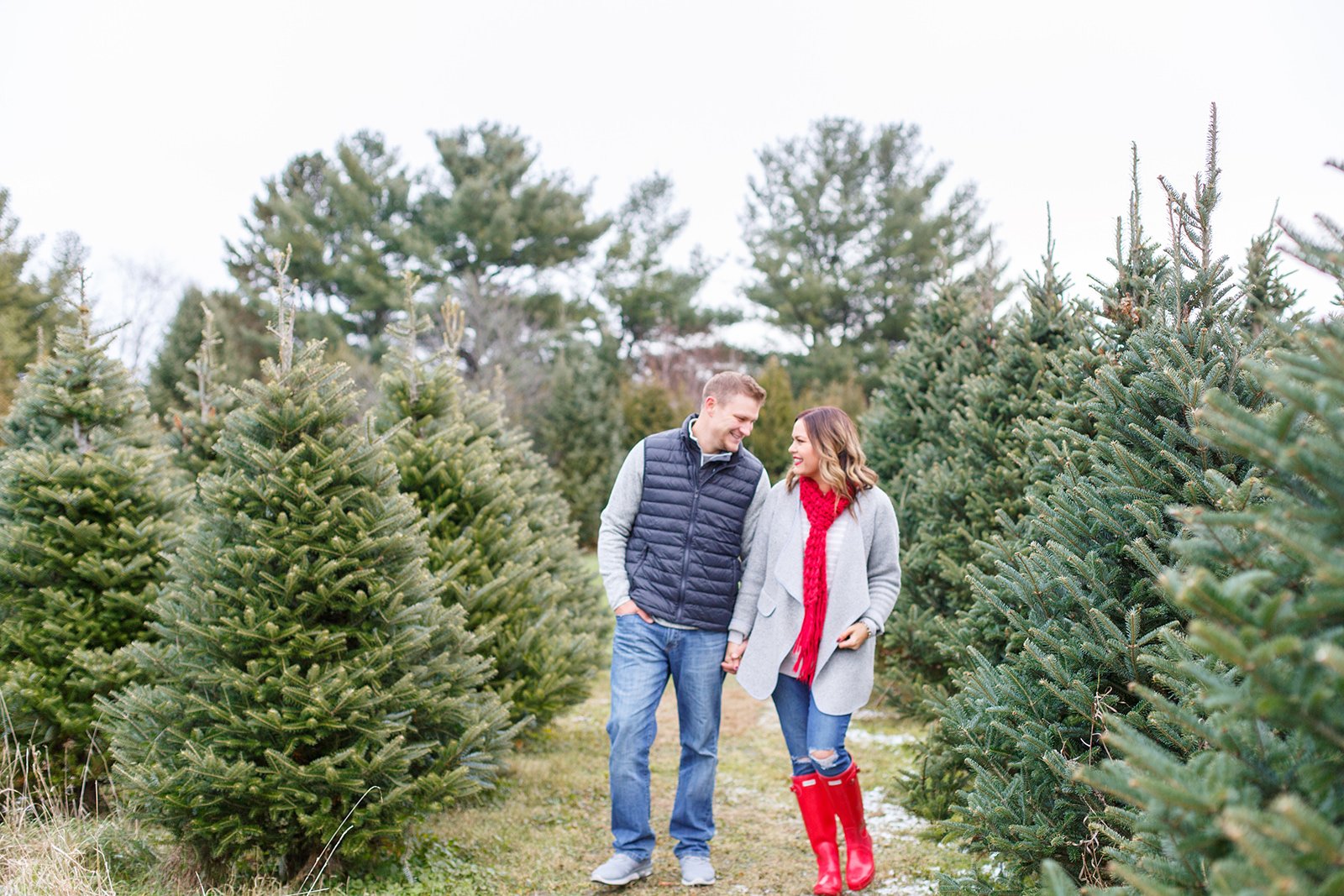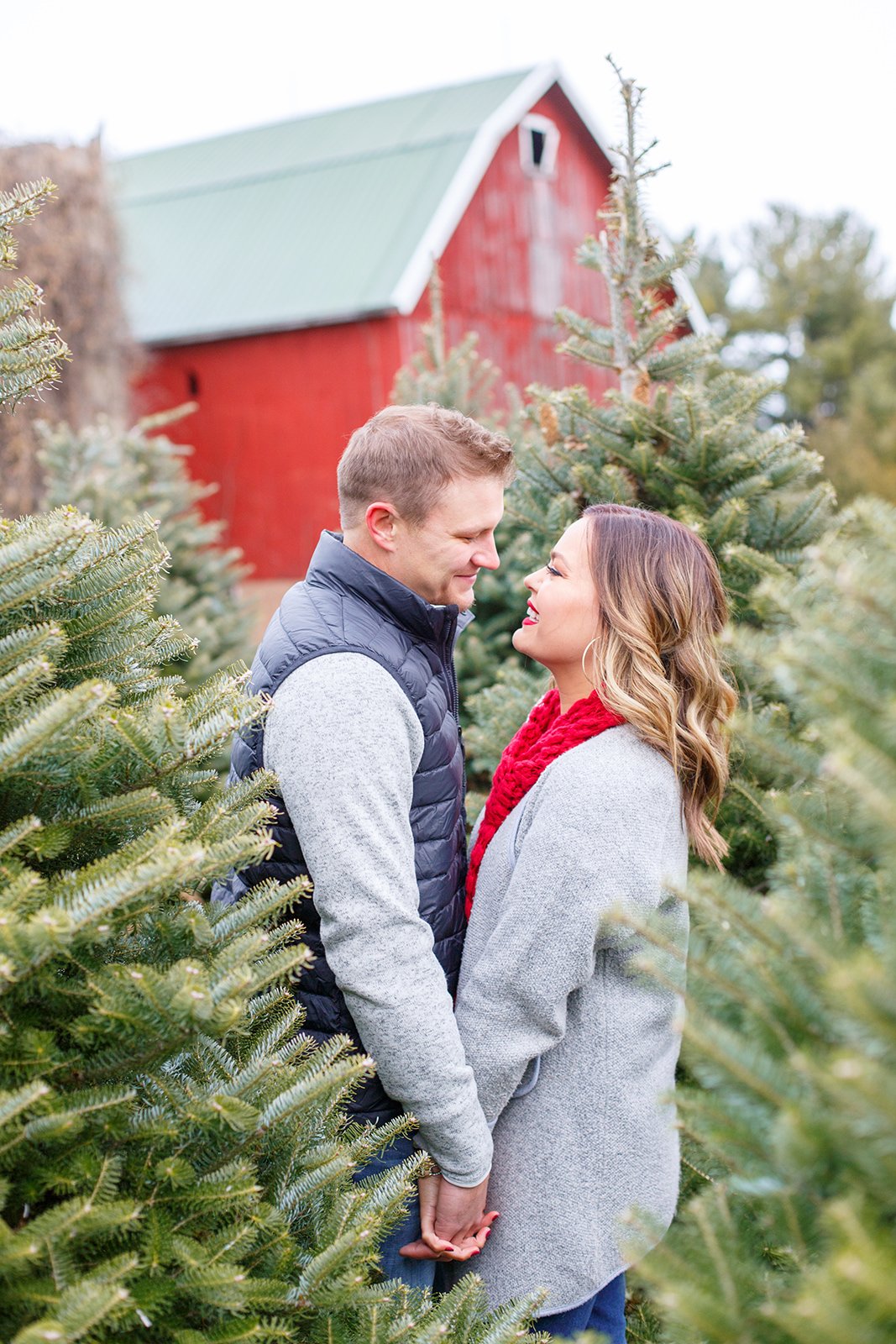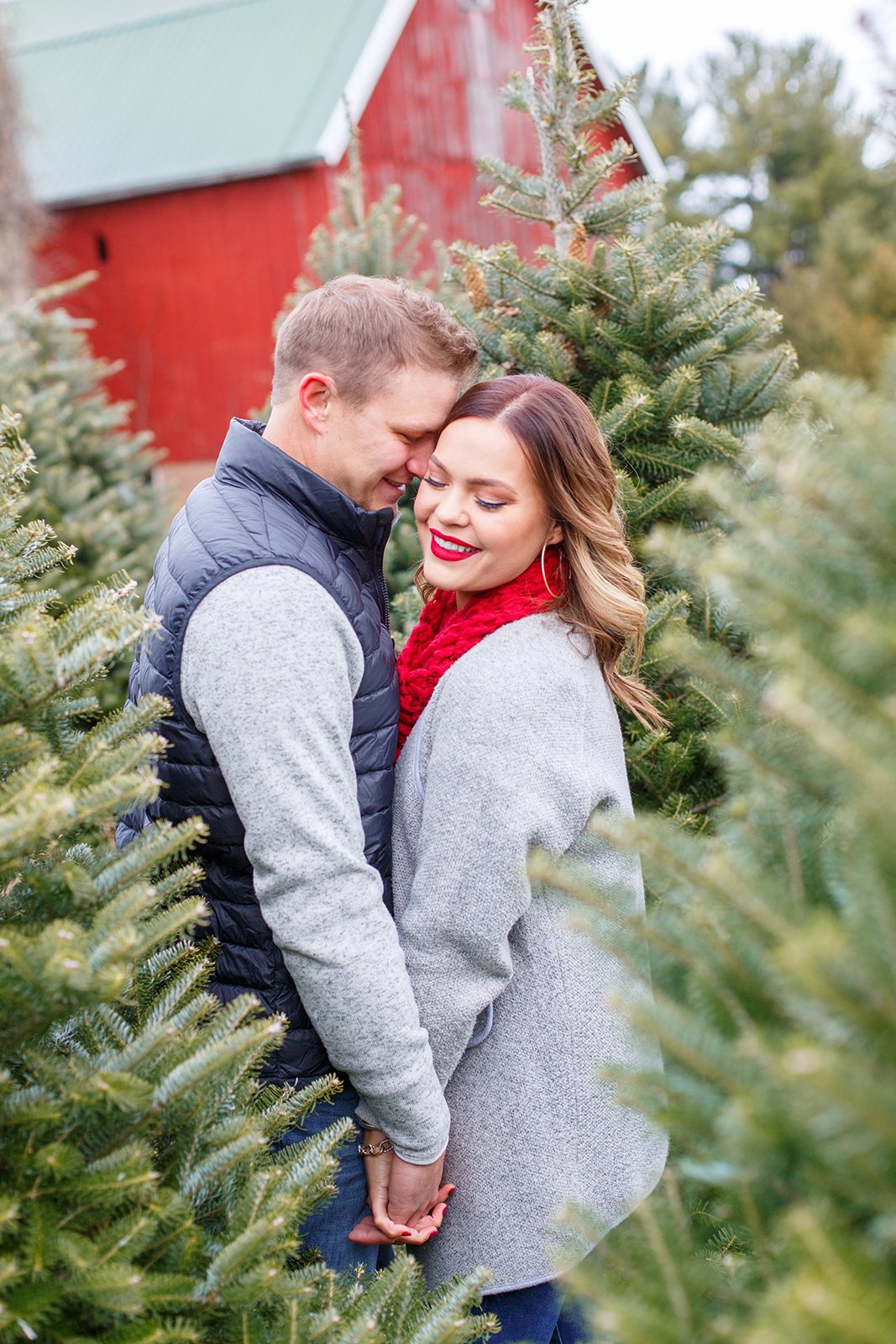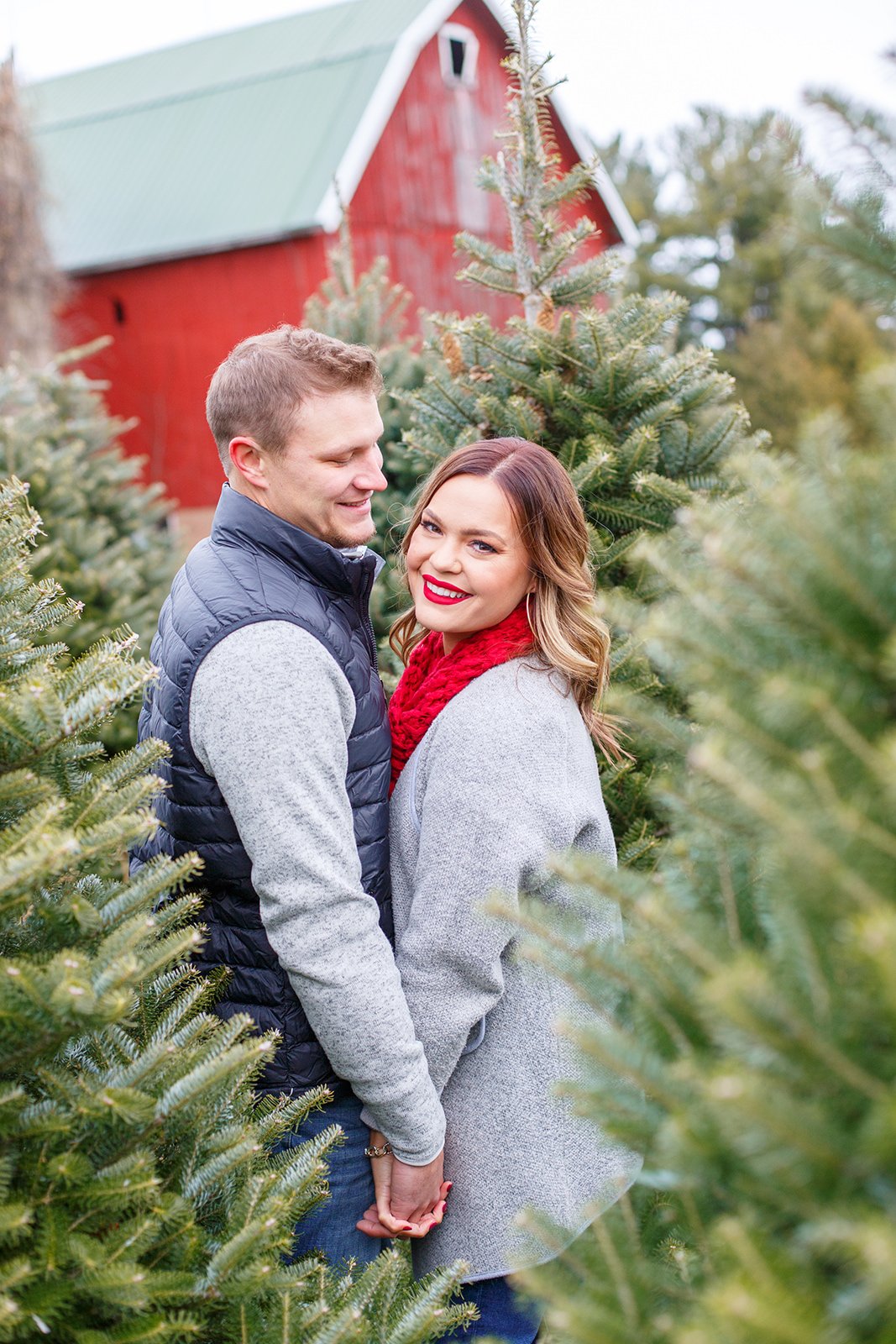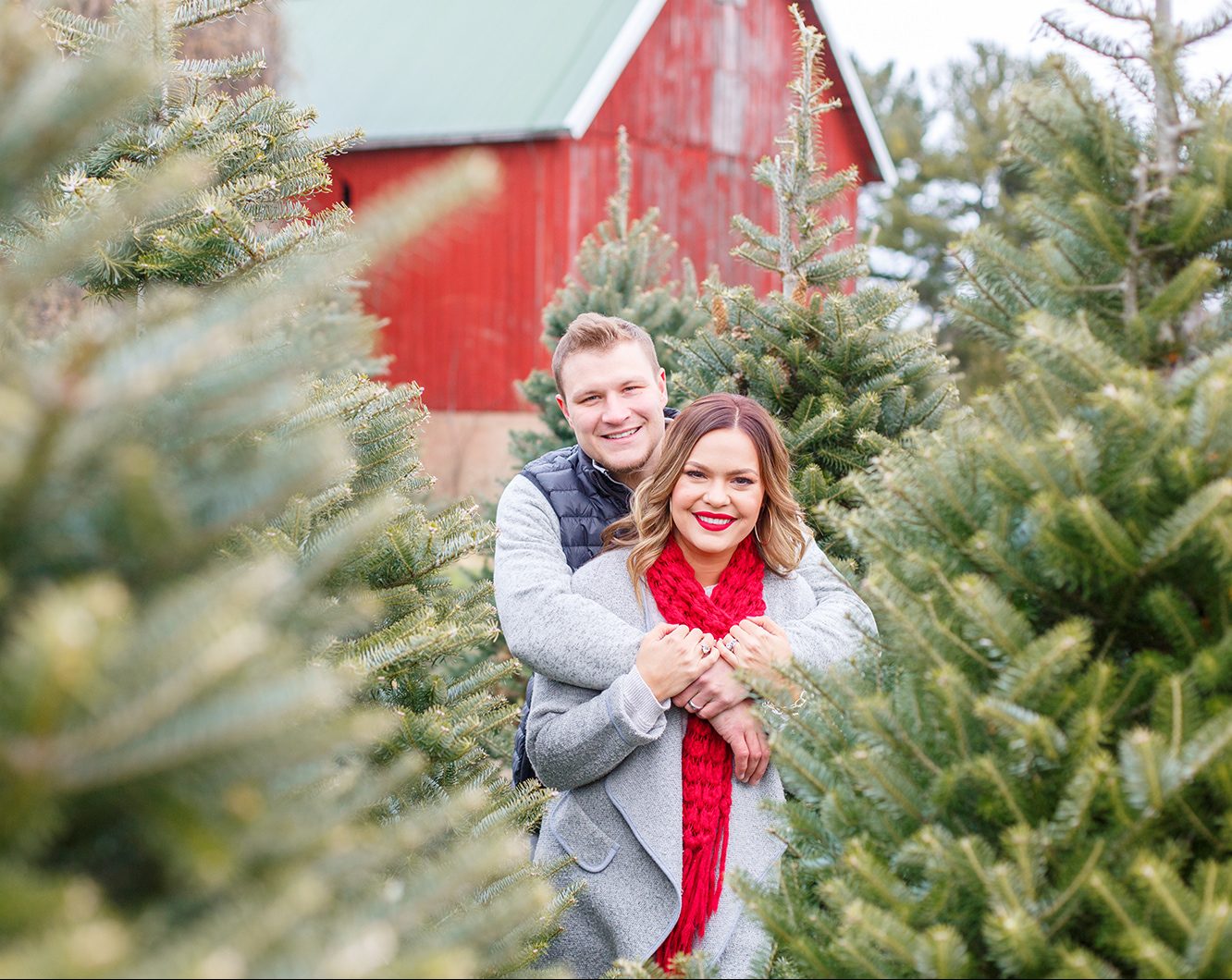 Thanks for reading!