Happy Monday friends! Last week I shared all about the camo print trend, and this week I want to share another fun print that has been all the rage lately, leopard print! I don't know about you, but I LOVED leopard print growing up, and still do! However, the style of the print has definitely changed over the years and I have just been loving it lately!
I recently picked up this super adorable leopard print cardigan from Amazon and I am obsessed! I have seen this cardi around everywhere and it seems like so many boutiques and other stores carry something super similar. So, of course, since I'm an Amazon junkie, I had to get it from there and try it out. I am surprisingly shocked at how great of quality the cardi is. It's the perfect length and still thick so it's warm and cozy too! Definitely one of my better Amazon fashion finds!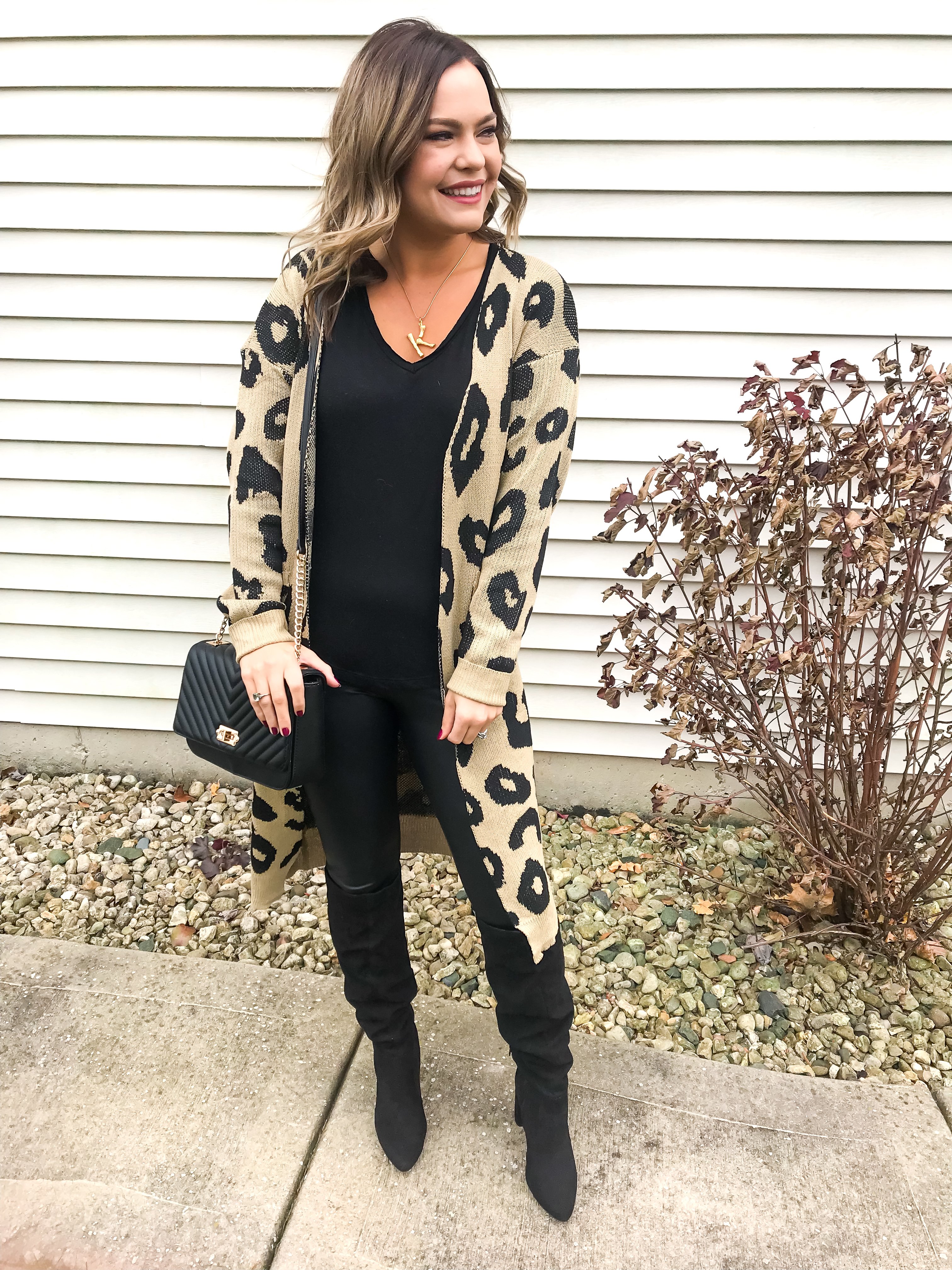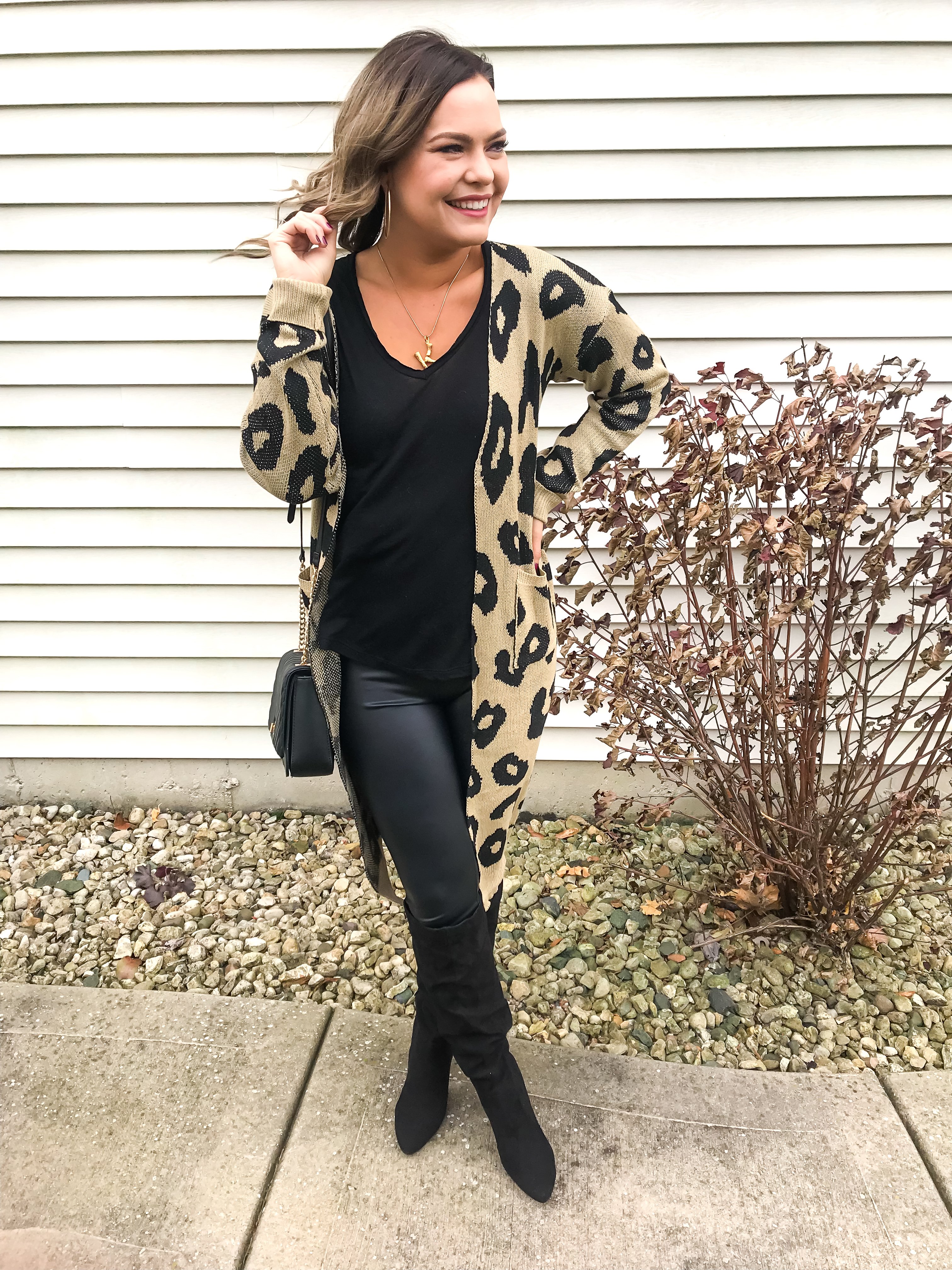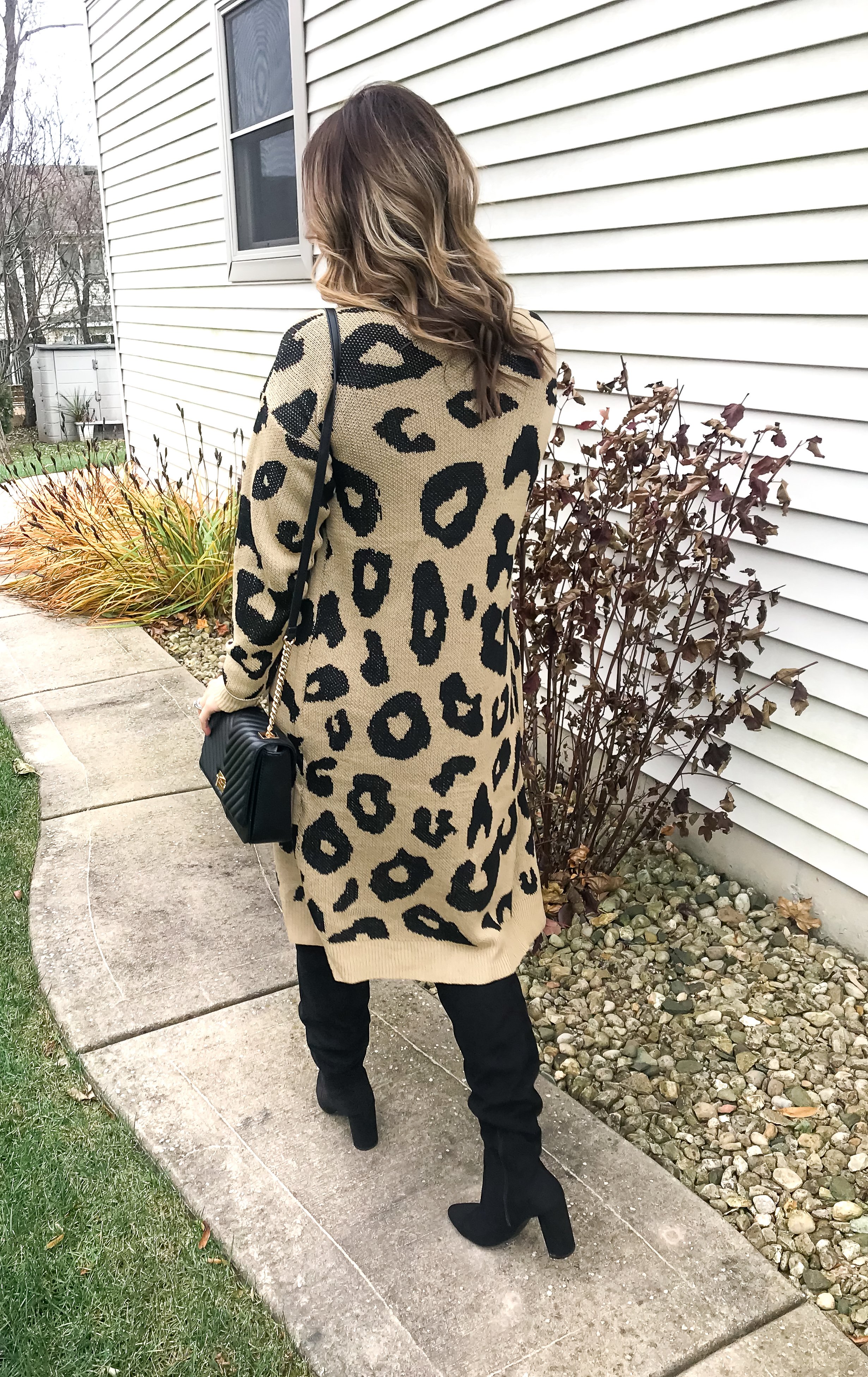 Trending Now: Leopard Print - a round up of the best Leopard Print clothing items and accessories! Click To Tweet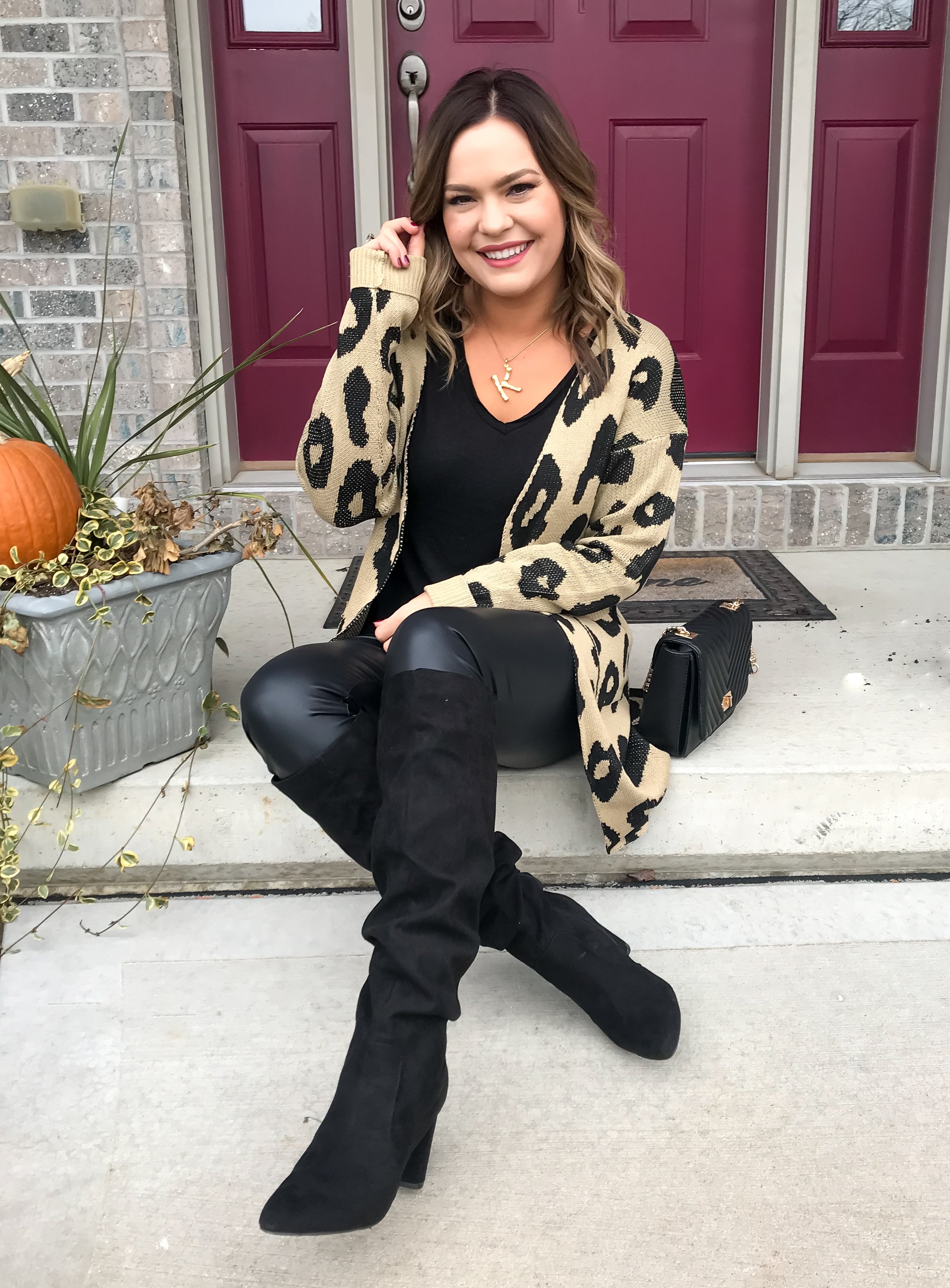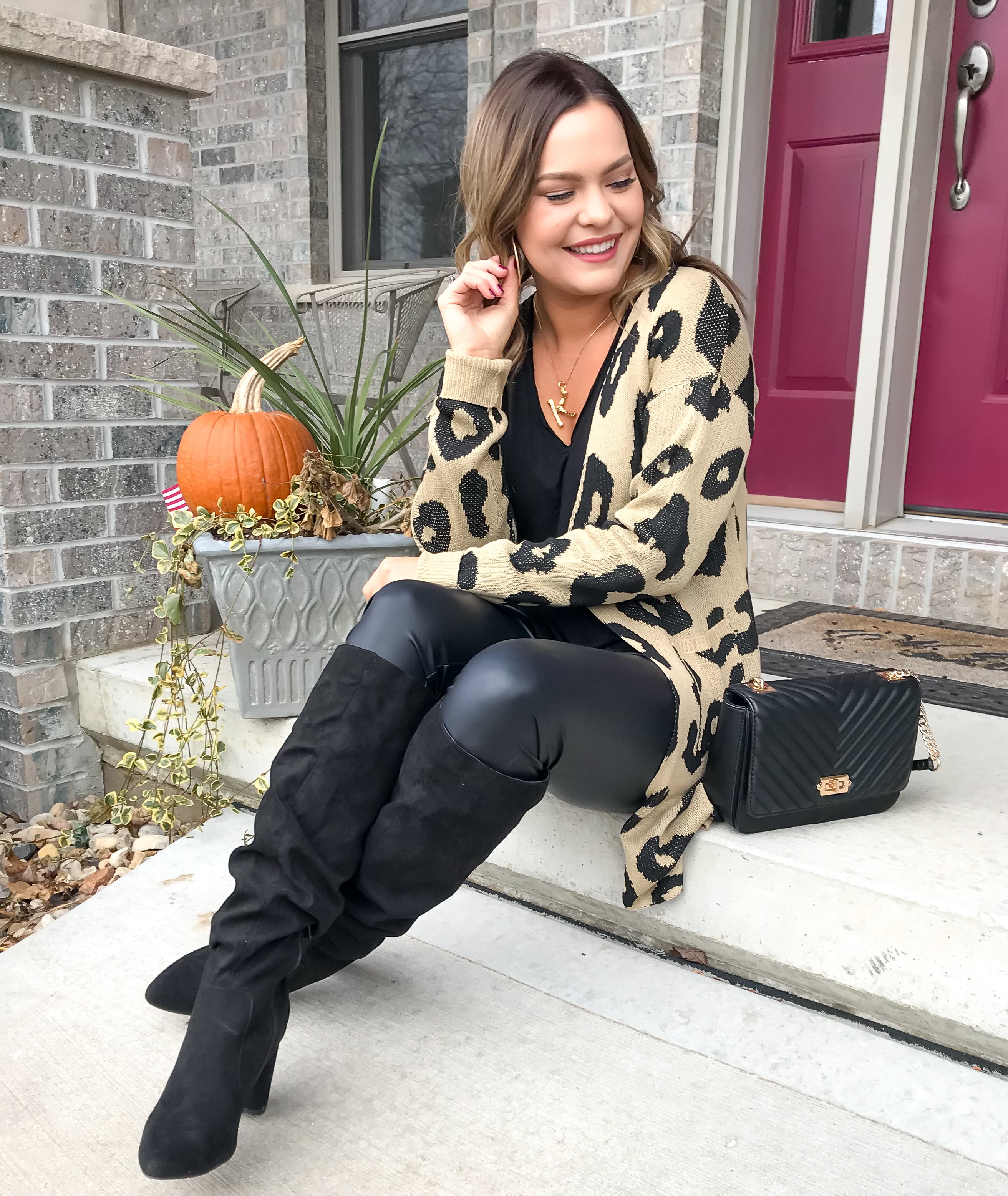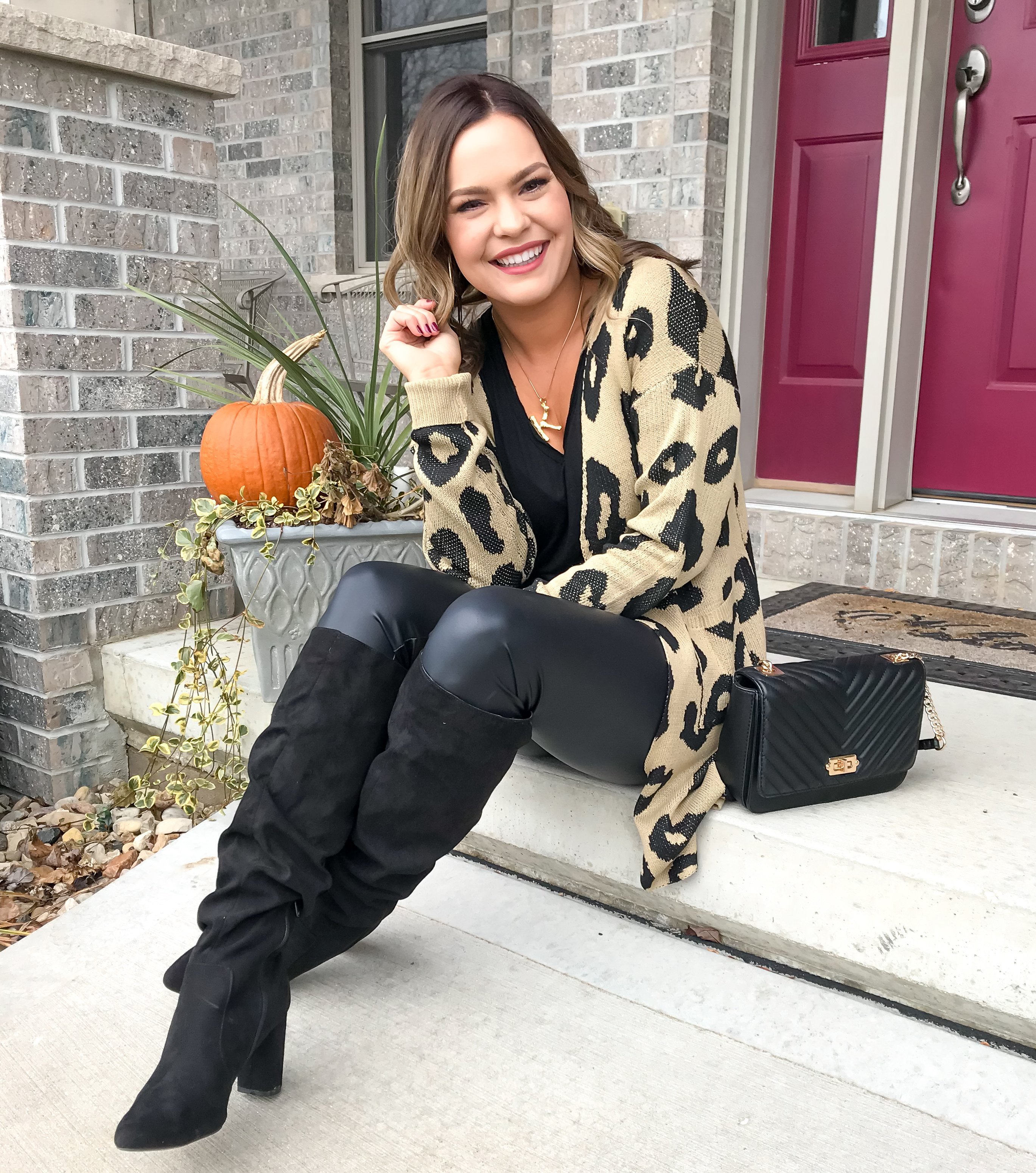 The leopard cardigan is true to size and I am 5'7″ without the heels. Wearing a size M.
Leopard Cardigan | Black Tee | Liquid Leggings | Black Boots
Purse | Gold "K" Necklace | Hoop Earrings

My Favorite Leopard Print Picks
There are so many cute leopard print clothing items and accessories out there right now! Below, I've rounded up a ton that I am loving right now!

What do you think of the leopard print trend? Are you trying it out?! If so, what's your favorite way to wear it? I hope you enjoy these trends and hope to share more in the future!
Thanks for reading!
---