Happy October 1st! Holy cow, how did that happen??! Fall is here and so are all the fall trends. I did a little damage shopping at LOFT, especially with their current sale, and wanted to share some of my favorites with you all! The current sale that ends after TODAY is EVERYTHING is 50% OFF + Free Shipping! This is seriously one of the best sales of the year so take advantage while you can!
Fall Prints
I'm sure you already know, but the fall prints that are trending are animal prints. I'm talking leopard, cheetah, zebra, tiger, snake print, and so on! LOFT has a ton of these prints right now and I'm HERE FOR IT! I did a little try on haul on my Instagram stories over the weekend showing so many great items. If you missed it, it's still saved under my Instagram Story Highlights (right on my profile) under "LOFT".
Photos by the wonderful Kate of Eloise & Peas



Tiger Stripe Sweater | Leopard Print Skirt | Cheetah Print Sweater
Animal print is considered a netural in my world! I love pairing animal print with a fun pop of color like this pink top above or with my green pants! Don't be afraid to experiment with color when you're wearing these prints. I am definitely more of an animal print fan in the fall and winter as opposed to the other seasons of the year. What about you?
Here are some of my fav outfits I shared on my try on haul that incorporate prints: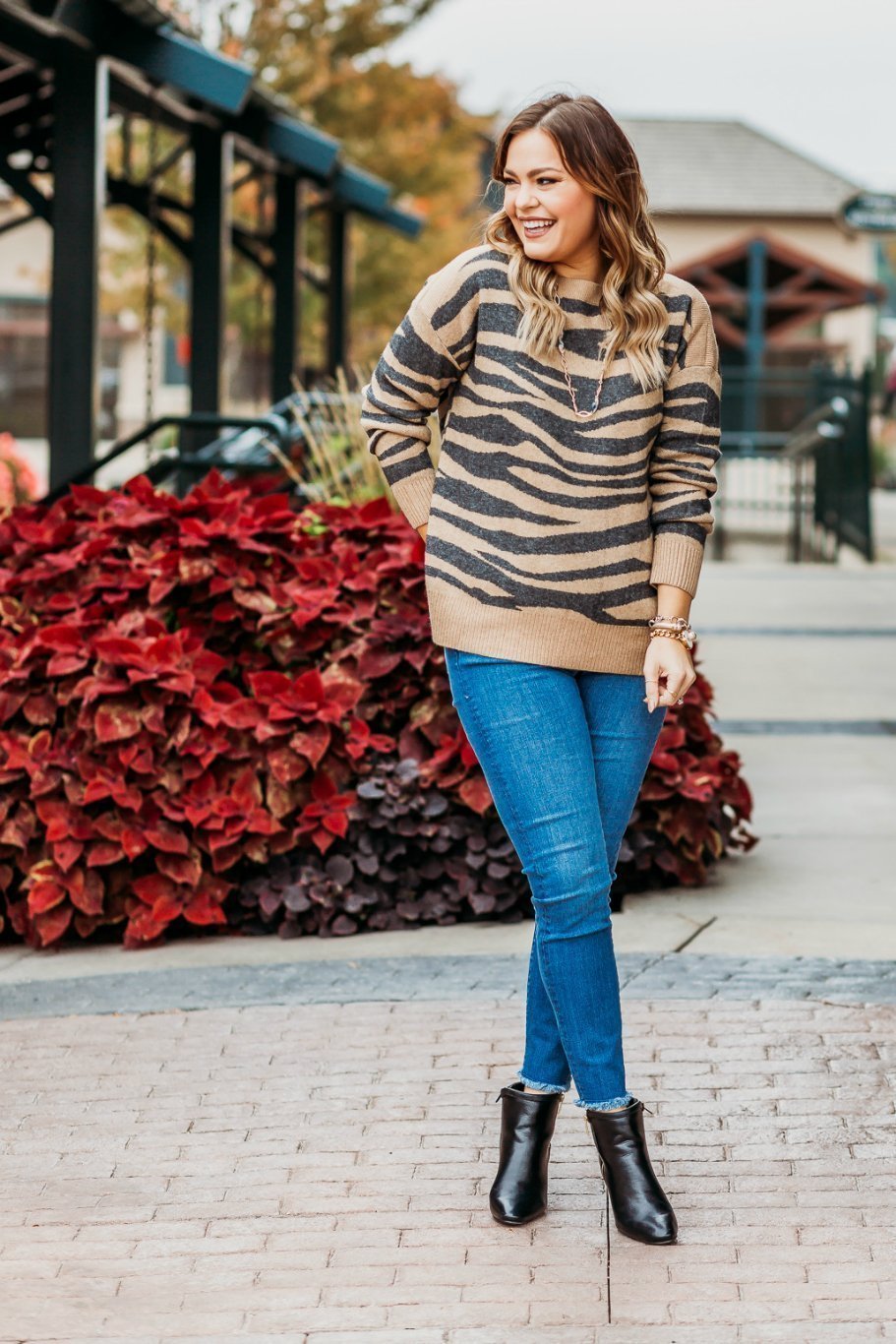 Tiger Stripe Sweater | Fringe Hem Jeans-size down one | Boots
In addition to having animal print be your neutral color, I also love mixing prints/patterns too! Below I did a fun polka dot top with the leopard skirt (only available in stores).
Cheetah Print Skirt (linking a ton of dupes HERE) | Polka Dot Top | Boots | Snake Print Bag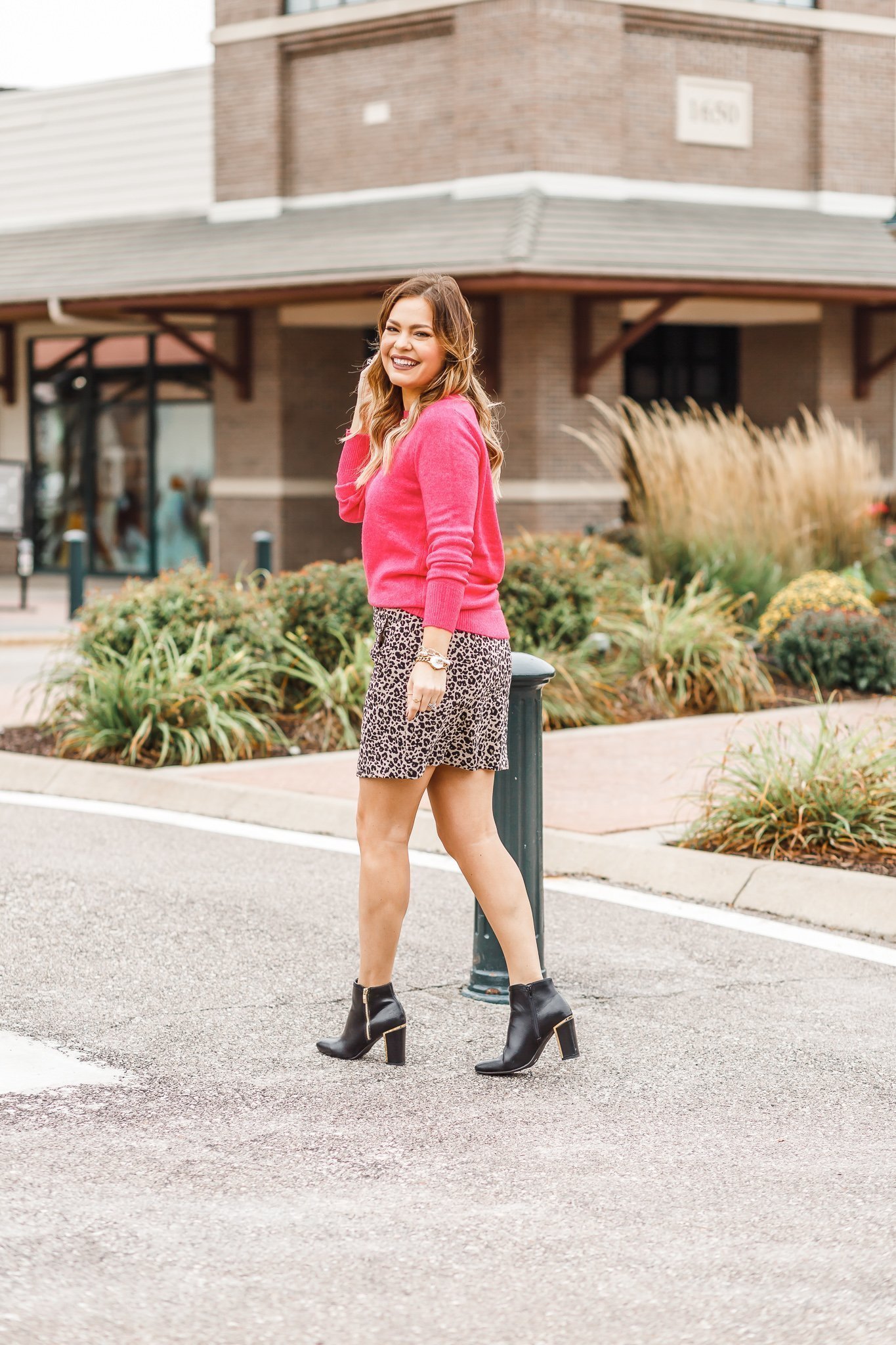 Pink Sweater | Leopard Print Skirt | Boots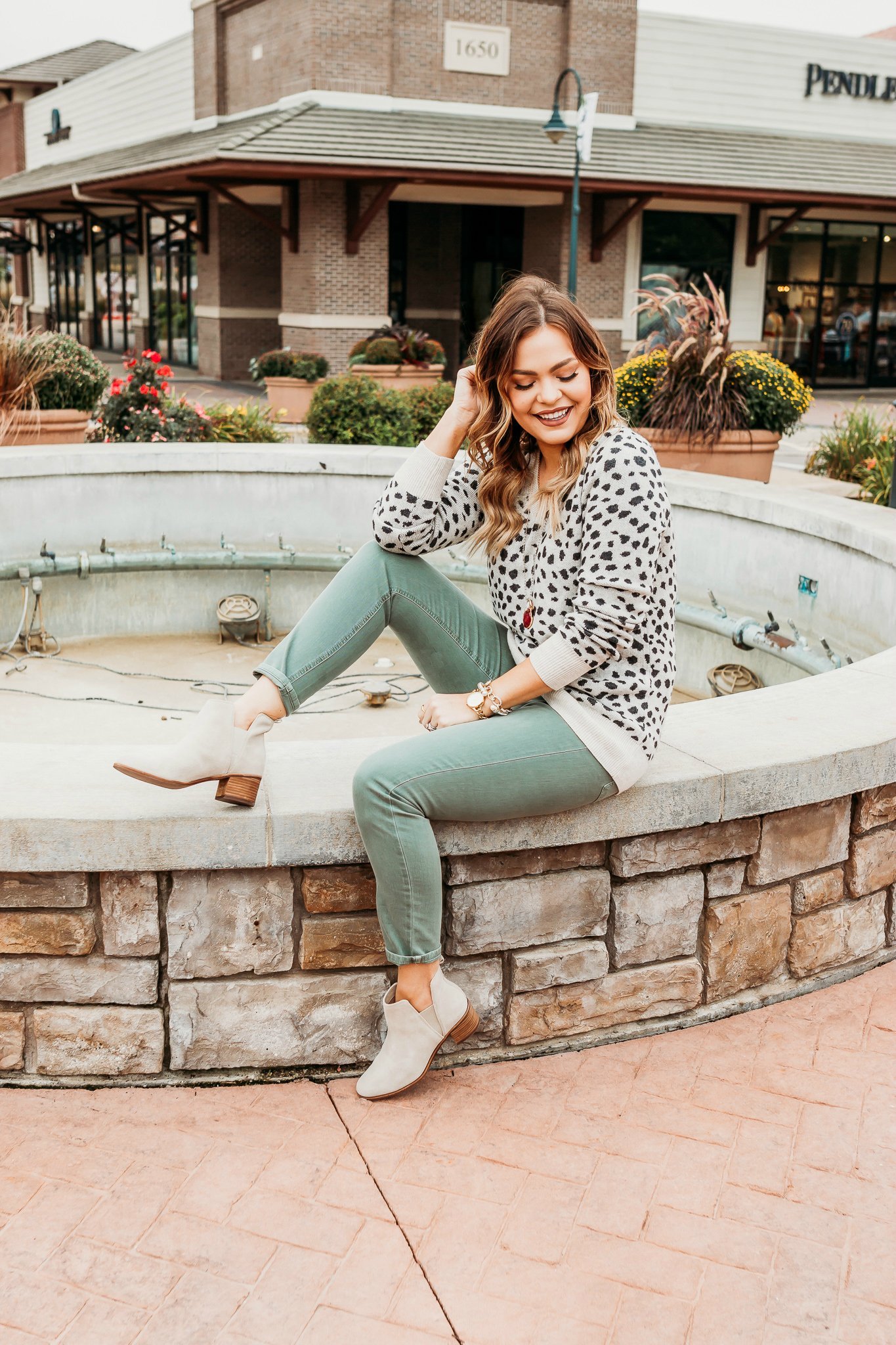 Cheetah Print Sweater | Green Pants – size down one | Boots
Below are a TON of LOFT print options that are still 50% off TODAY ONLY so be sure to shop ASAP!

Hope you enjoyed this post and can't wait to share more fall content soon! Thank you so much for reading!