Happy Tuesday friends! I'm back with another fun outfit from LOFT. I have been loving skirts this fall, especially a good faux leather skirt. This one from LOFT stuck out to me and I instantly knew I had to buy it! I was reassured that it needed to be mind once I tried it on too! I love the length -it's hard to find skirts that are the right length and not too short. LOFT has tons of skirt options right now too. I will be sharing more of their skirts at the end of this post.
If you missed last week's LOFT post, I shared my Fall Print Trends from LOFT.
I styled this skirt 2 ways for this post. Both ways are super cute and the pieces in each style are also very versatile. Both are slightly dressed up, but also more on the casual side with the tops I chose. The color of the skirt is so perfect for fall. It's a burnt orange color and I am seeing a lot of pieces in this color this season! Size down one in LOFT bottoms.
Photos by Kate of Eloise & Peas


Skirt with Poncho
This poncho is a LOFT fav for the past couple years. I love the loose fit with the more fitted skirt and over the knee boots. I tend to pair loose fitting tops with tighter bottoms or vice versa. It really bring an outfit together.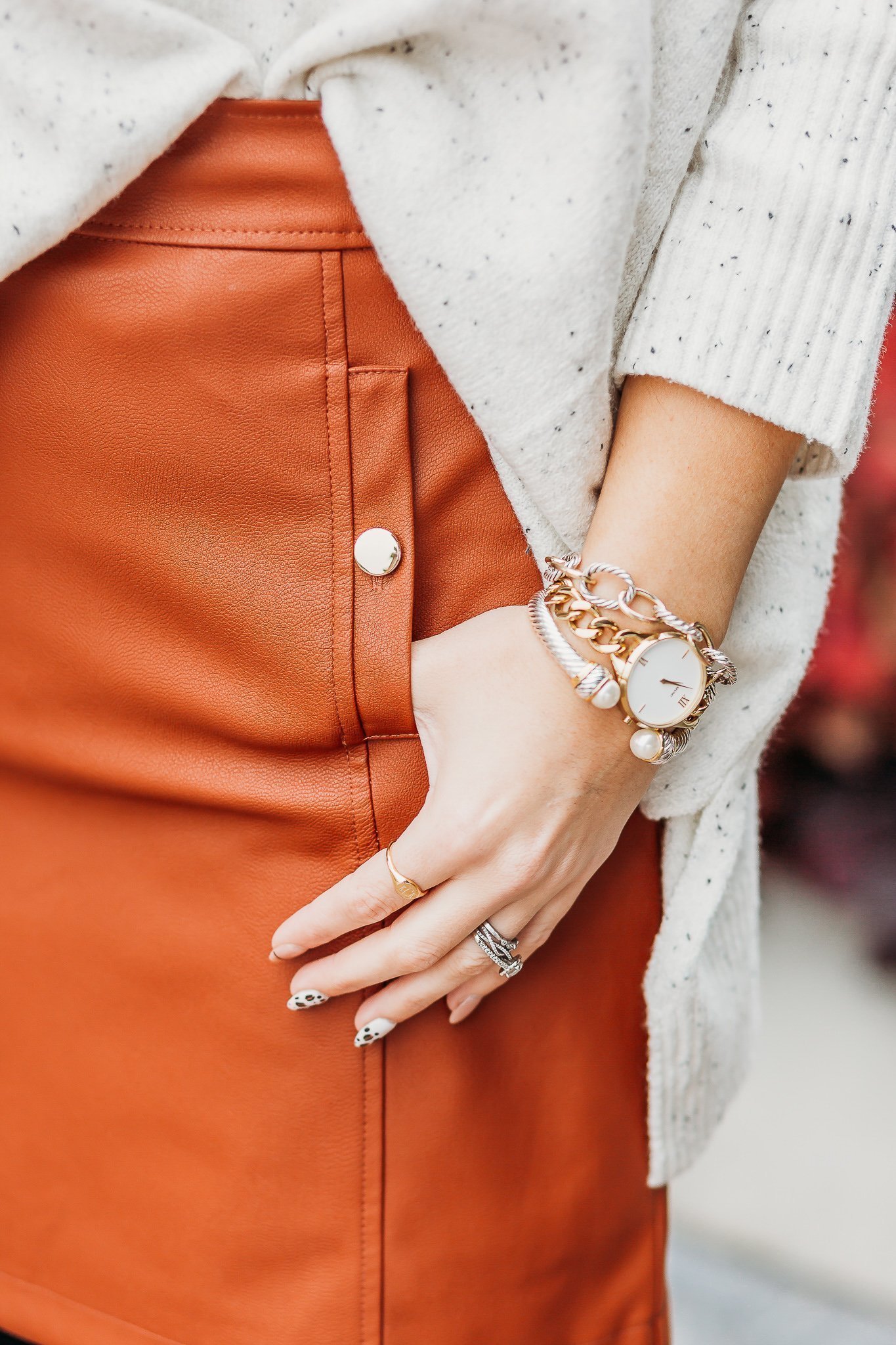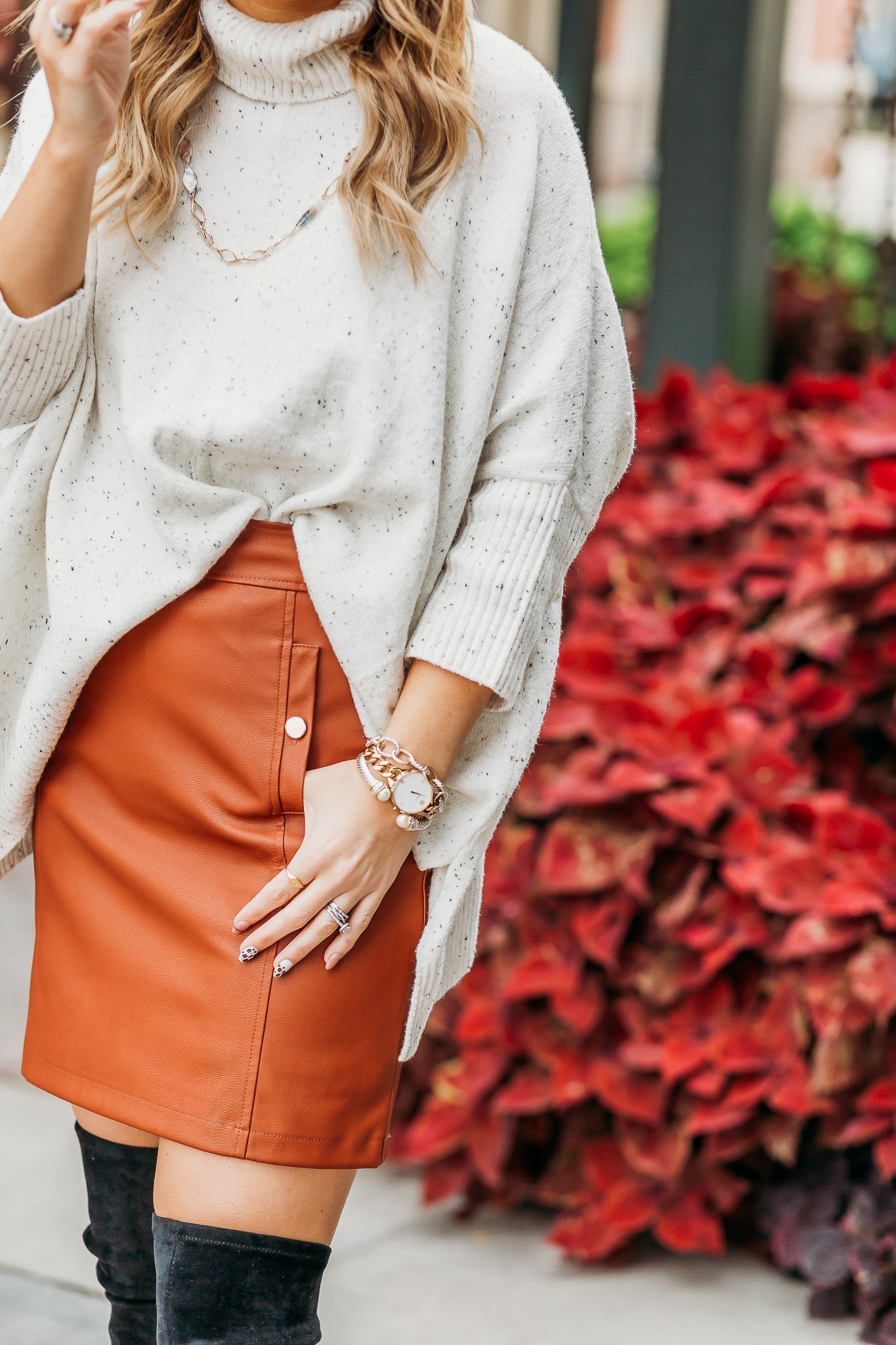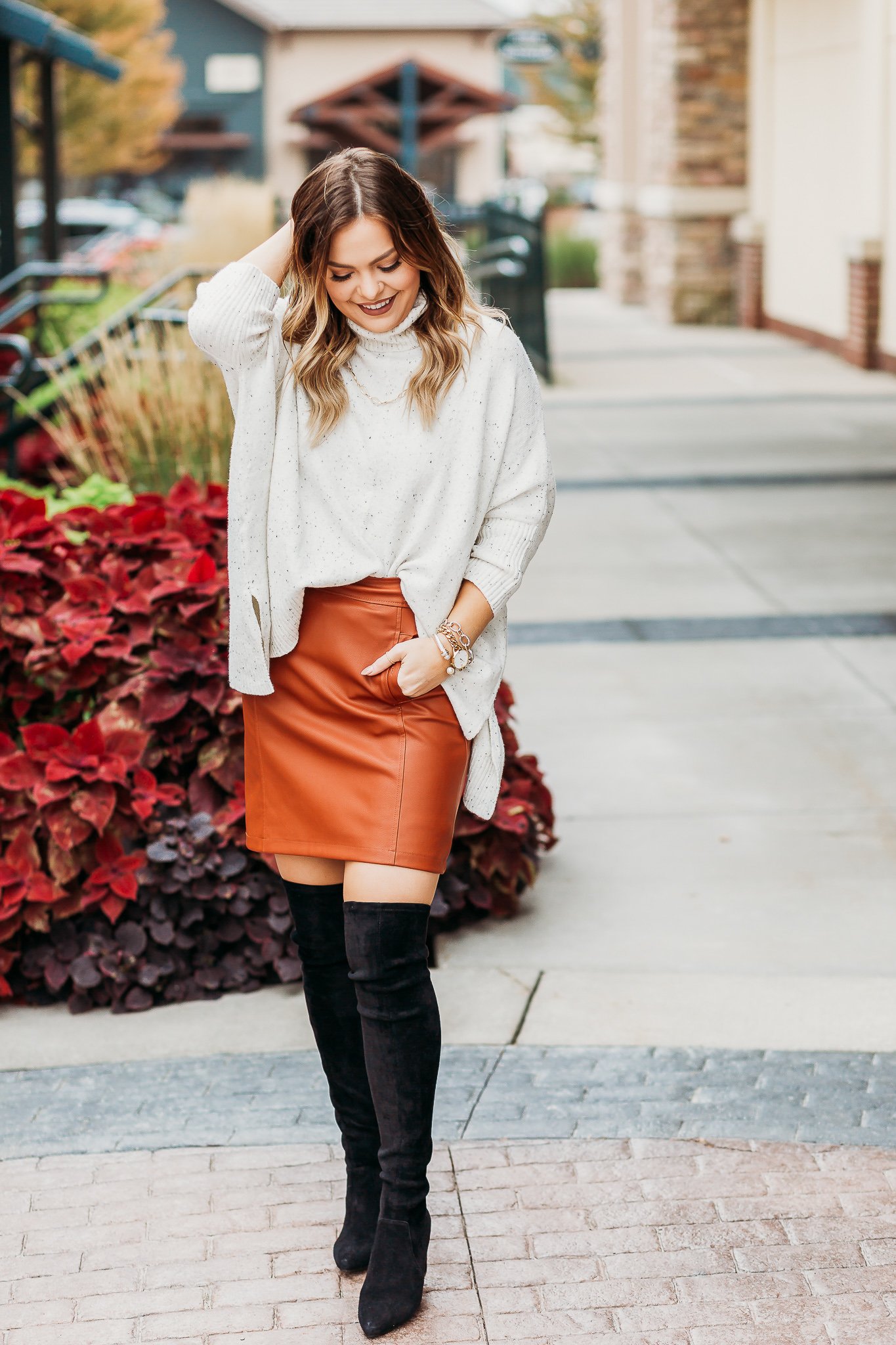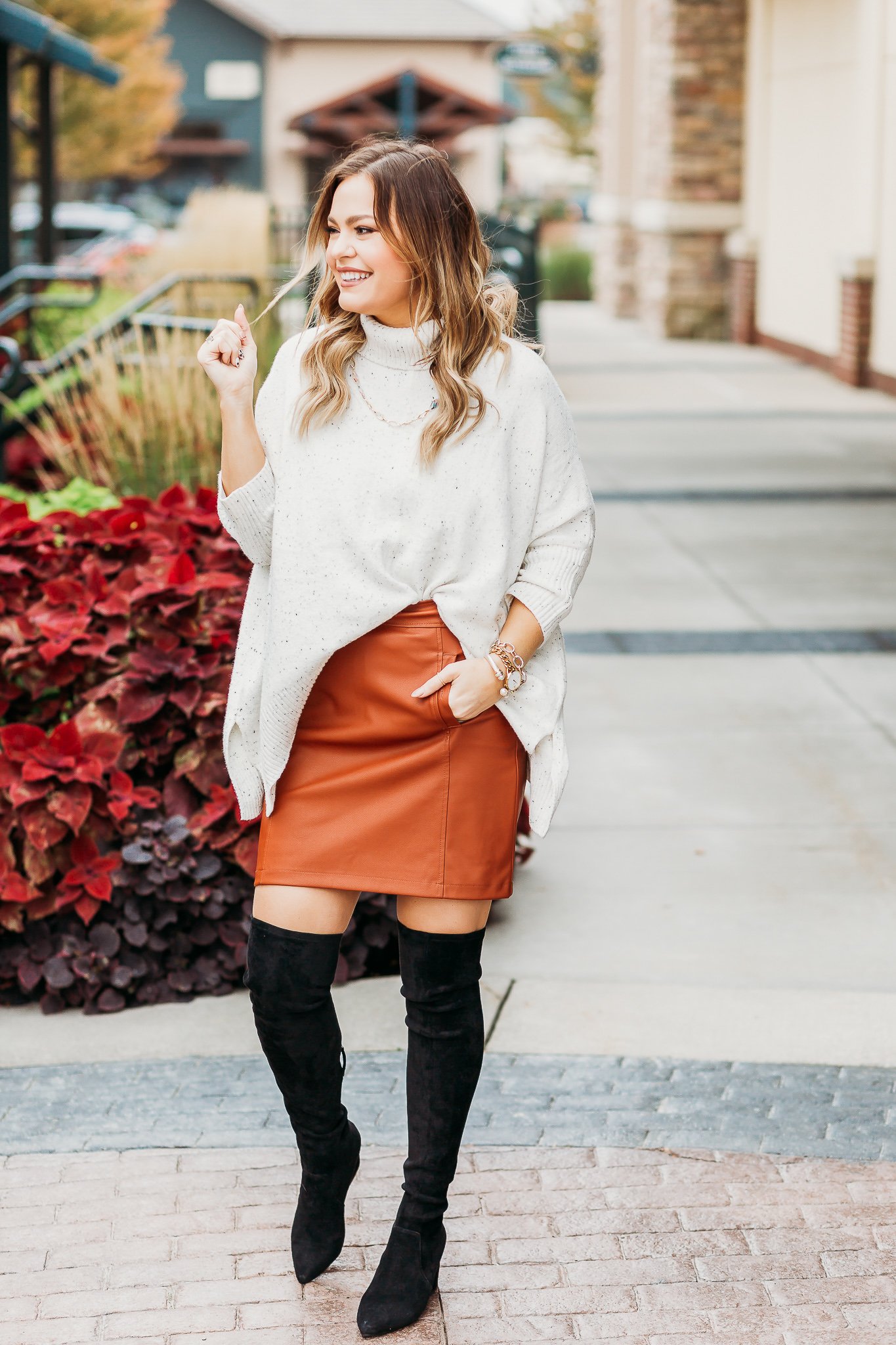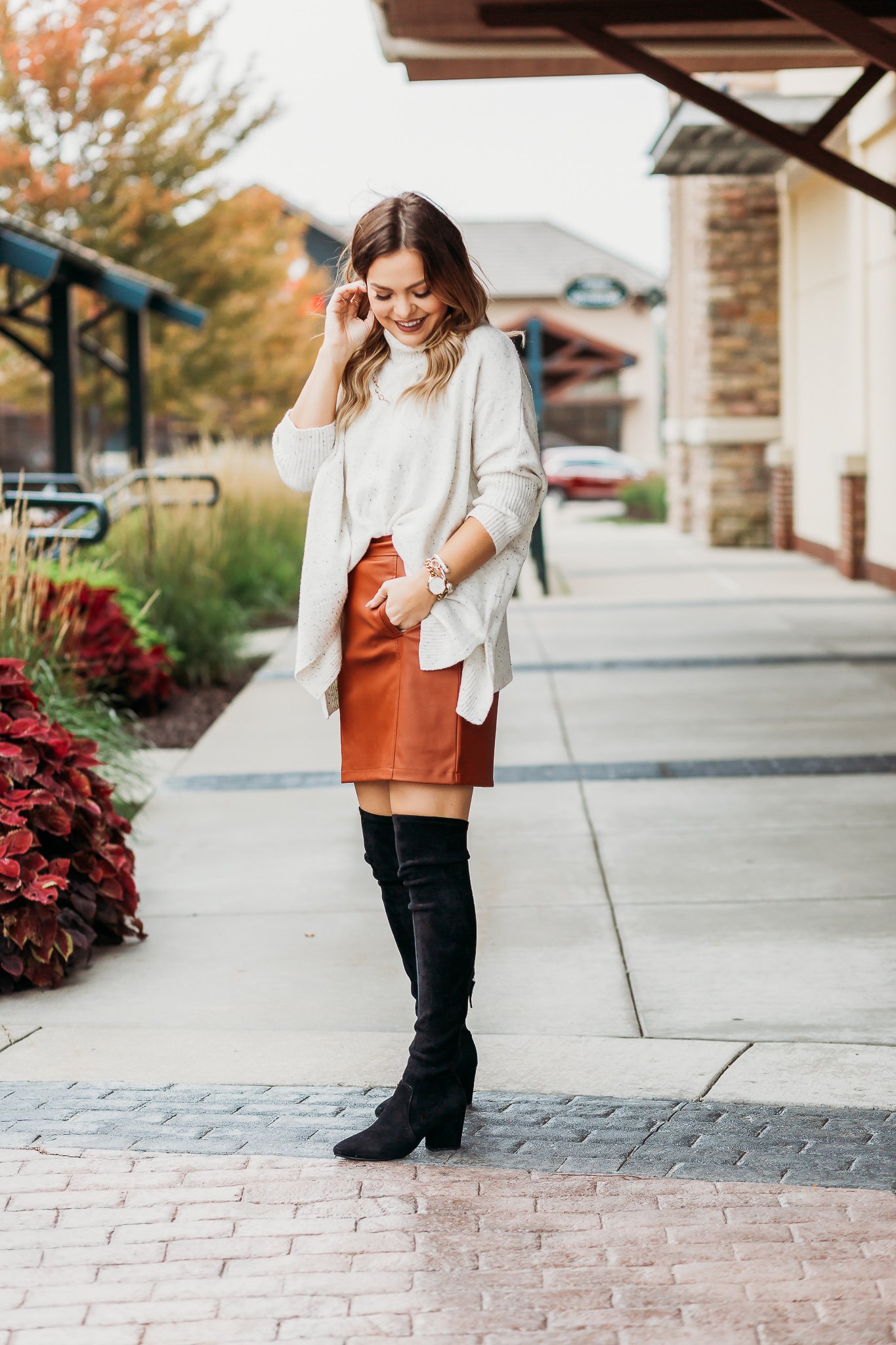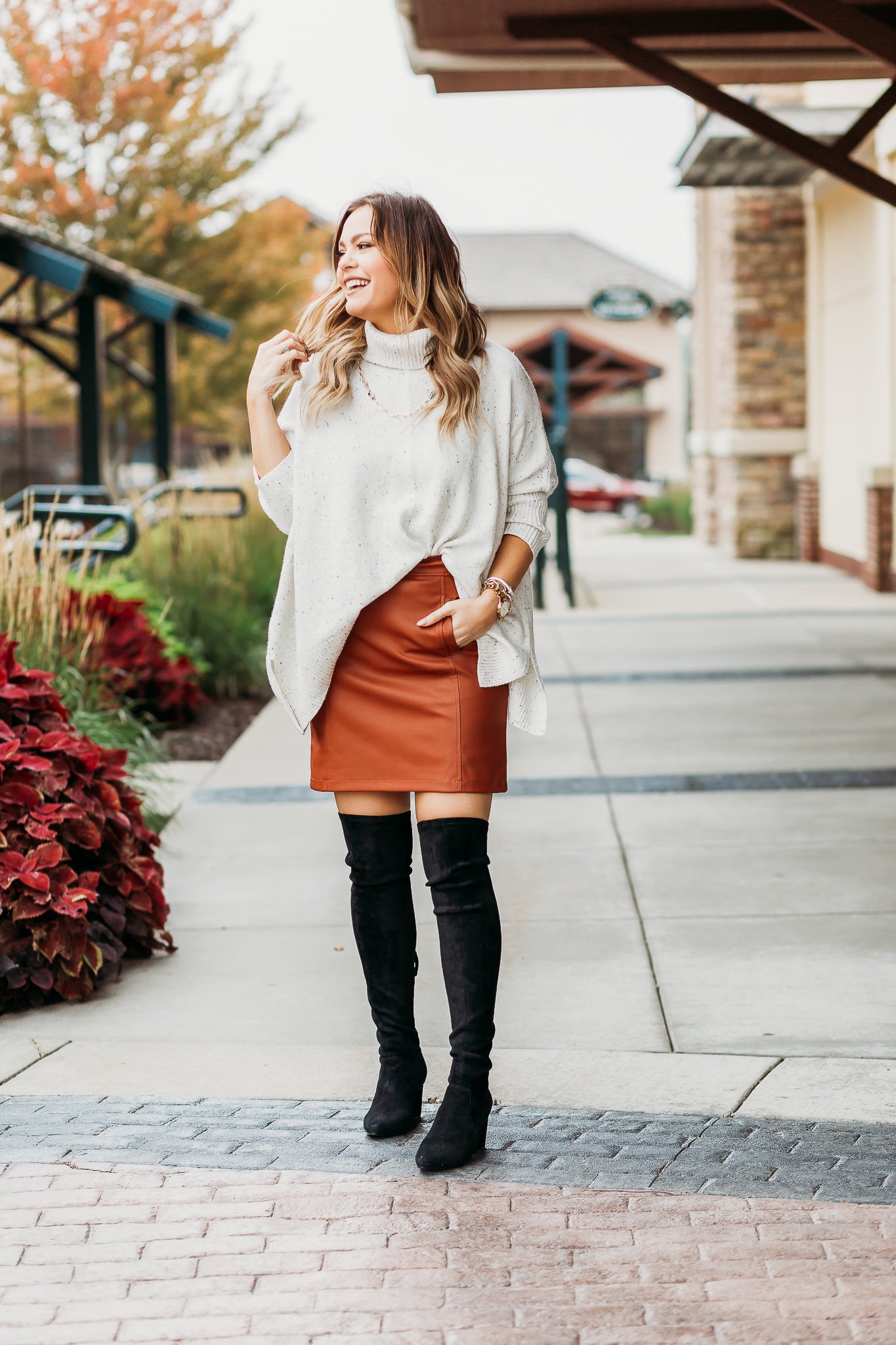 Poncho | Skirt | OTK Boots | Bracelets – Use code "kelsie15" for $15 off watch
Skirt with Polka Dot T-Shirt
With this outfit, It may look more like a tighter fit on top and bottom, but the way I made it be a little more flowy on top was to add a scarf. That way nothing looks skin tight and it all still flows. I've said this a lot lately. I've said this in previous posts, but love mixing patterns and materials. The faux leather with faux suede and polka dots goes so well together, especially paired with a print scarf. The scarf really ties everything together. Another way to wear this outfit would be with my new favorite black ankle boots from Amazon.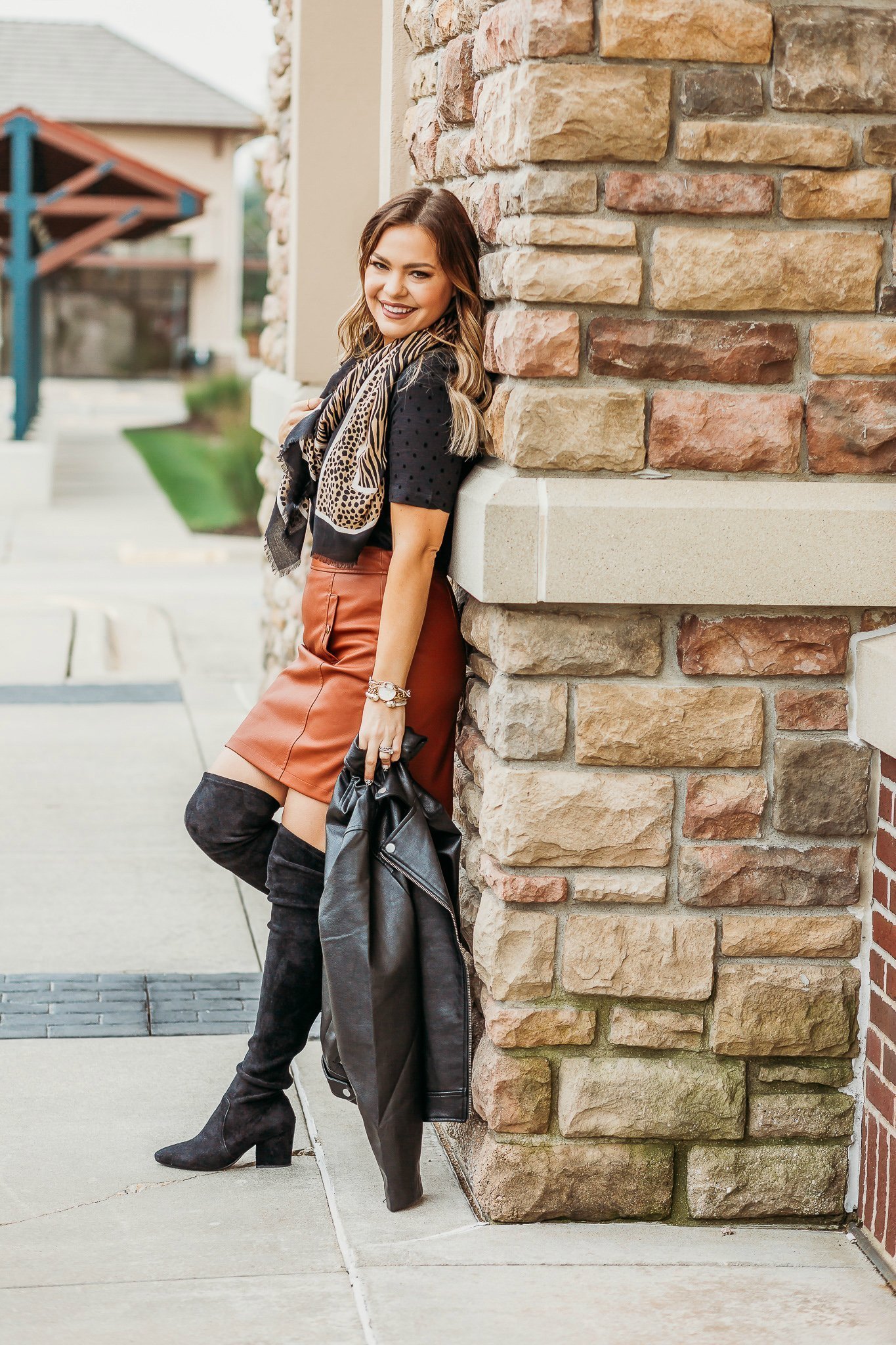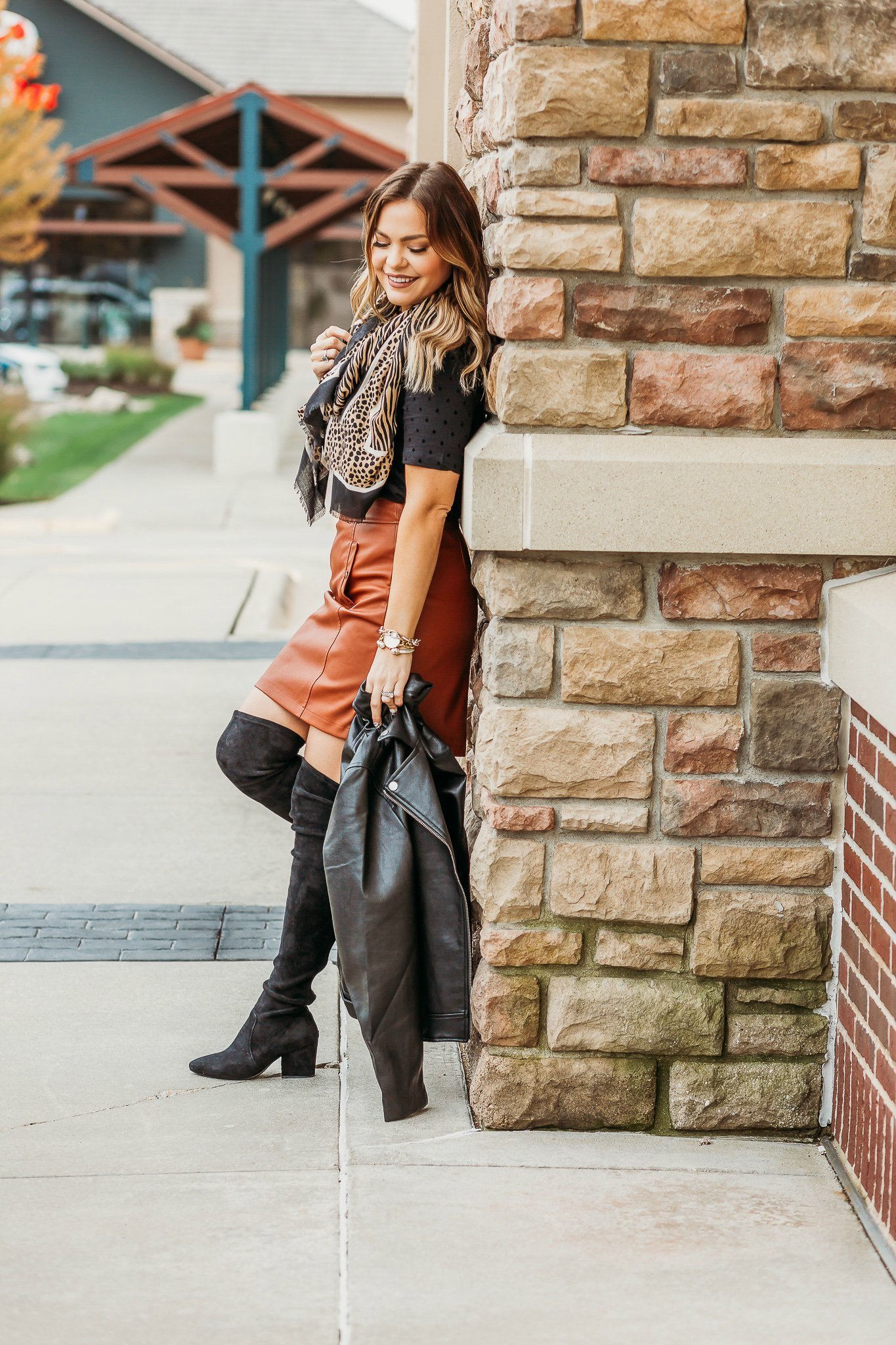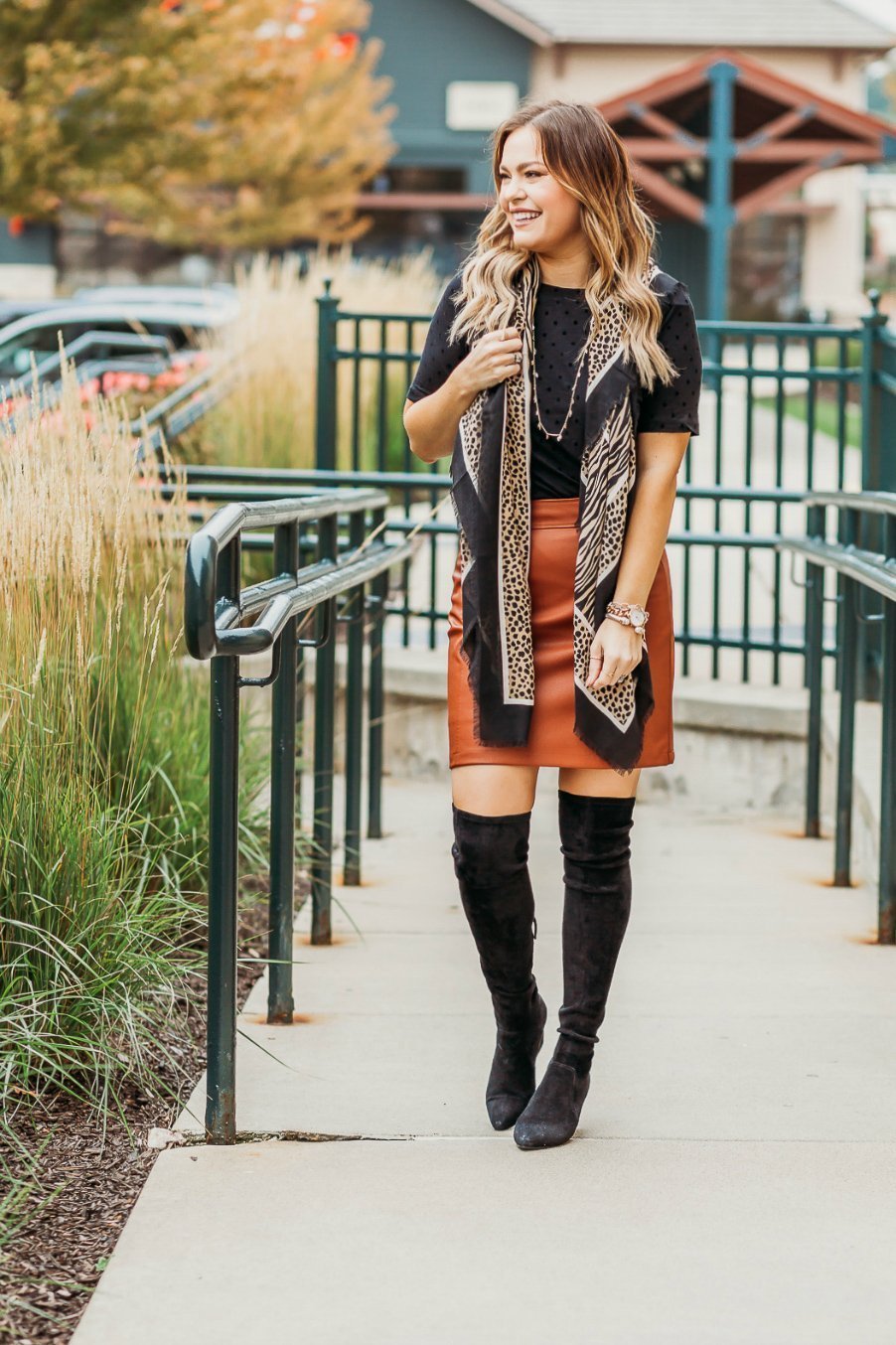 Polka Dot Top | Skirt | OTK Boots | Scarf | Moto Jacket | Bracelets | Necklace

Which style is your favorite? I've linked some of my favorite fall skirts below, as well as my favorite faux leather skirts from a bunch of retailers:
Faux Leather Skirts

Favorite Skirts for Fall

Hope you enjoyed and thank you so much for reading!

---