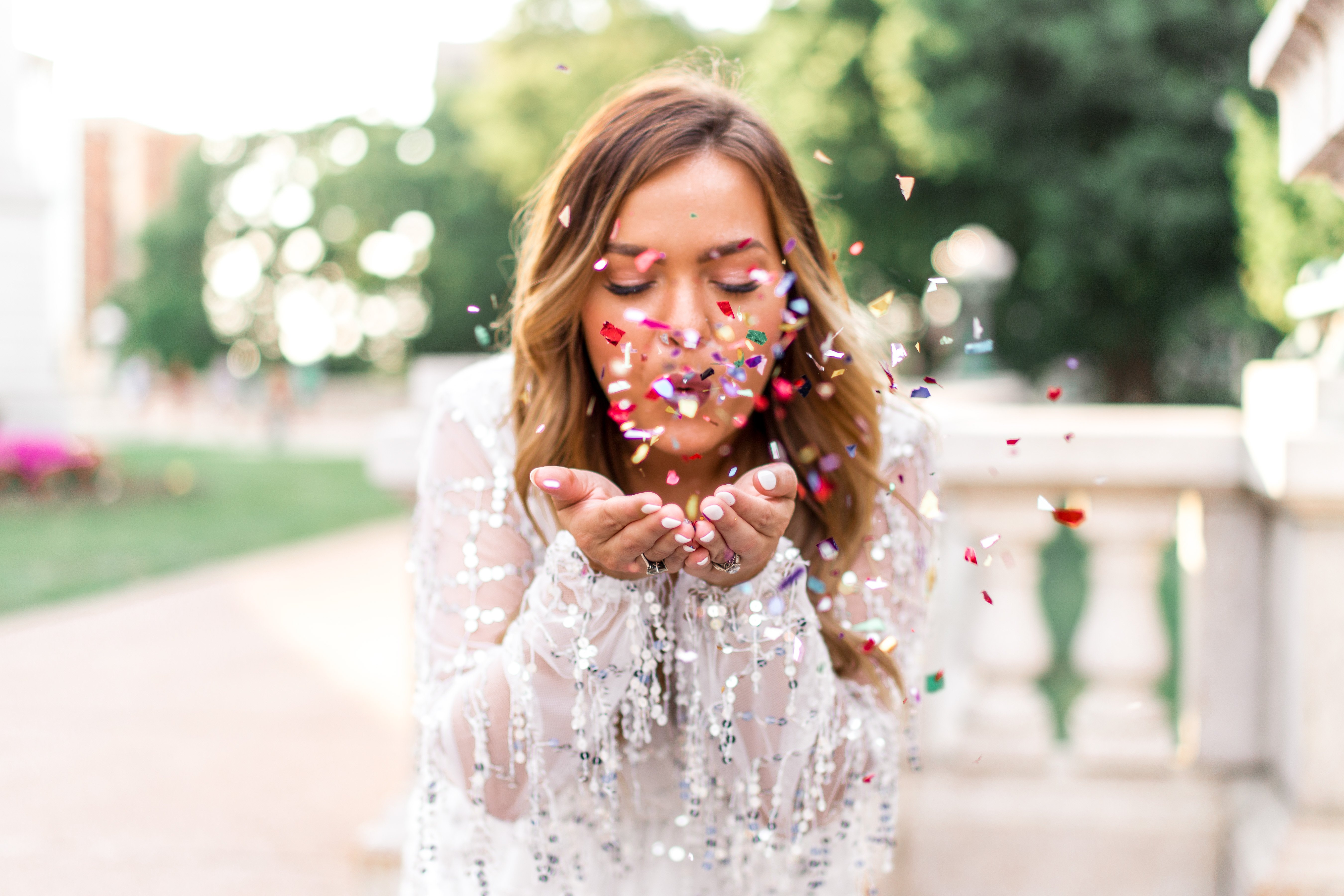 Happy Wednesday, August 21st, 2019 & happy 30th birthday to ME! I can't believe I am no longer "twenty something". It's been years of living and loving and learning! All that I've been through in life has gotten me to where I am now and I am so thankful. Today I wanted to share 30 things that I've learned before turning 30!
I also did a fun photo shoot with local photographer, Amy Lynn Photography Studio. She is amazing at what she does. If you're local, check her out!


30 Things I Learned Before Turning 30
Family is SO important. Never forget that.
Gratitude is everything.
Treat everyone with respect. But also don't feel afraid to stand your ground and speak up.
Everyone may not like you and that's okay!
Fashion is all about experimenting and finding what's right for you. If you don't look back at pictures from back in the day and cringe, you're doing it wrong.
A mistake is only a mistake if you learn from it. Your mistakes don't define you.
Get dressed up, wear that makeup… but do it for yourself and for no one else!
Create a supportive community around you and avoid drama.
"You can either be creating or complaining, but never both at the same time" – Dan Sullivan I heard this on a podcast recently and it really spoke to me. I've realized over the years that if you complain, you're not going to get anywhere in life. Suck it up and move on- and get creating!
When an opportunity presents itself, and you are immediately wanting to say no, step back and think about it first. When I was first presented the opportunity to go on live radio once a week, I instantly cringed and said no way! Then, I took a step back and asked myself how this would benefit me. I told myself it was time to step out of my comfort zone – and the radio has been so beneficial to my blogging career and a huge step for me! I'm grateful for the opportunity.
It's okay to get rid of the people in your life that are toxic.
Sometimes you have to spend money to make money.
SELF care is a MUST.
Minimalism is better.
CHASING YOUR DREAMS is okay – if someone says you can't do it, use that as motivation and GO FOR IT. Prove them wrong!
You don't need to be married and have 2.5 children by the age of 25, or even 30. Take your time and when it's right, it's right!
I'm not the best cook. I meal prep often, but stick to the same foods. I would love to be more adventurous when it comes to creating meals. Maybe in the next 30 years?! 😉
It's okay to be different. Embrace it.


 Life isn't fair. There are always going to be people who are doing better, or doing way worse than you are. Be grateful for what you do have.
Always wear sunscreen. I don't go a day without it anymore. Okay, maybe I forget sometimes, but I'm at least thinking of it. 🙂
Be kind to your skin. This goes along with wearing sunscreen. Don't sleep in makeup, use that moisturizer, and load up on that eye cream!
Cancer sucks. Period
Ask for support when you need it. This is something I've been bad at over the years, but realizing that you have a support system and they can help you through makes a world of a difference.
The love of a dog(s) makes everything better.
FRIENDS is the best show from the 90's. Try to challenge me on that!
Someone else's success doesn't diminish yours. We need to stick together, lift each other up, and be happy for other people's happiness. Jealousy is an unhealthy and ugly monster that is never beneficial and none of us need it. – I heard this recently and it spoke to me!! So true!
One of the best gifts you can give someone is your undivided attention. Try it and see what a difference it makes!
You NEED to experience the world! This is something I didn't do until I was 29 – travel more often and explore other countries and cultures and cuisine! It's amazing!
Love your body. It's been a constant struggle my whole life, but I finally feel better about my body. Yes, there are times where I shame myself, but I catch myself in the act and stop it immediately. We may never be 100% happy with our bodies, but we have to embrace it. I am still struggling on the working out front. FACE-PALM
Live in the moment. "Never allow waiting to become a habit. Live your dreams and take risks. Lift is happening now."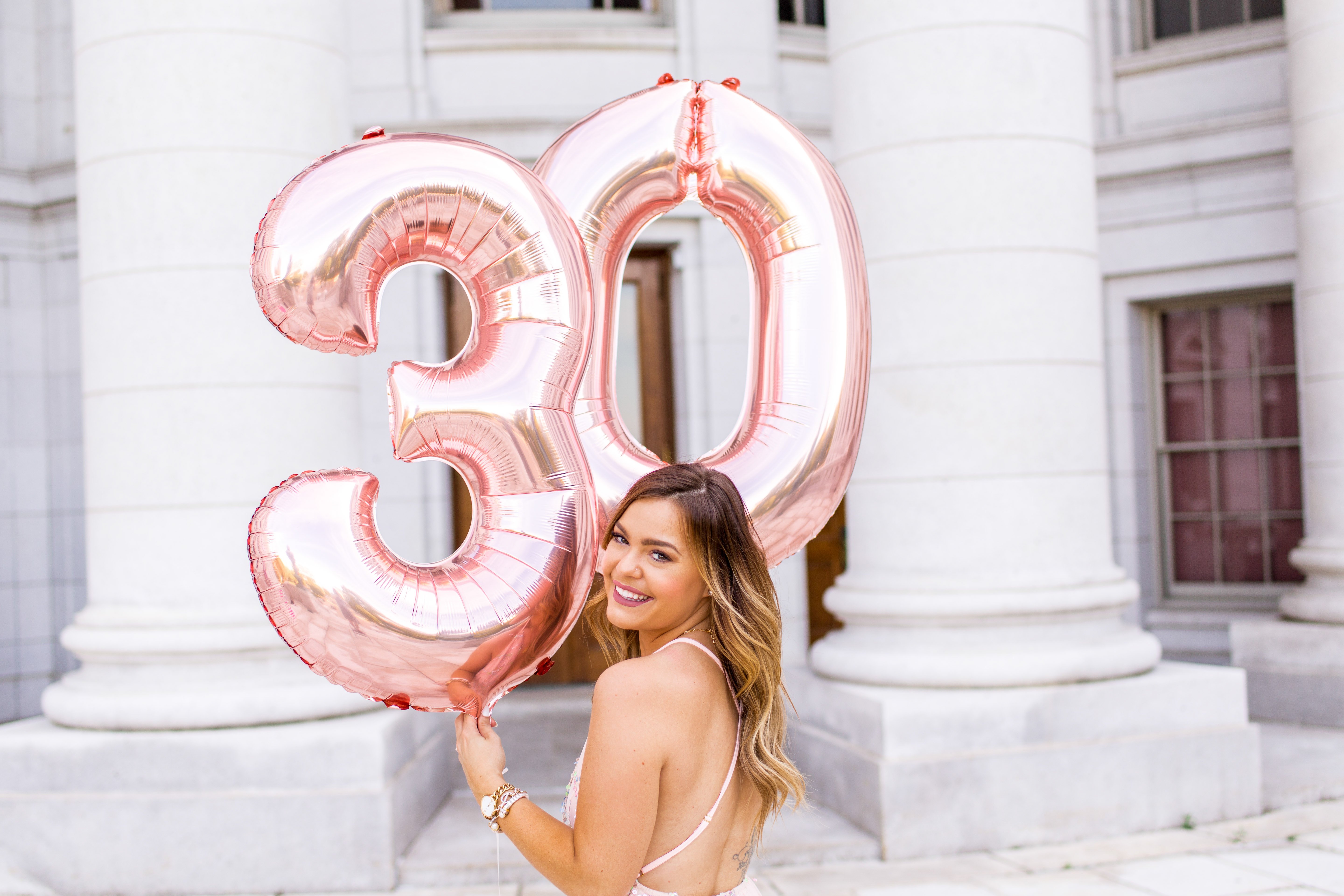 What a crazy 30 years! I've learned so much more than these 30 things and will continue learning in the future. I can't wait to see what the future holds! Thanks for sticking with me through this process. I appreciate your support more than you know! If you missed it, there is a giveaway happening over on my Instagram right now – runs through 8/25. Look for the photo of me with the confetti to learn how to enter!! 🙂
What's one thing you've learned over the years that always sticks with you?
Cheers to saying goodbye to my twenties and hello to 30!