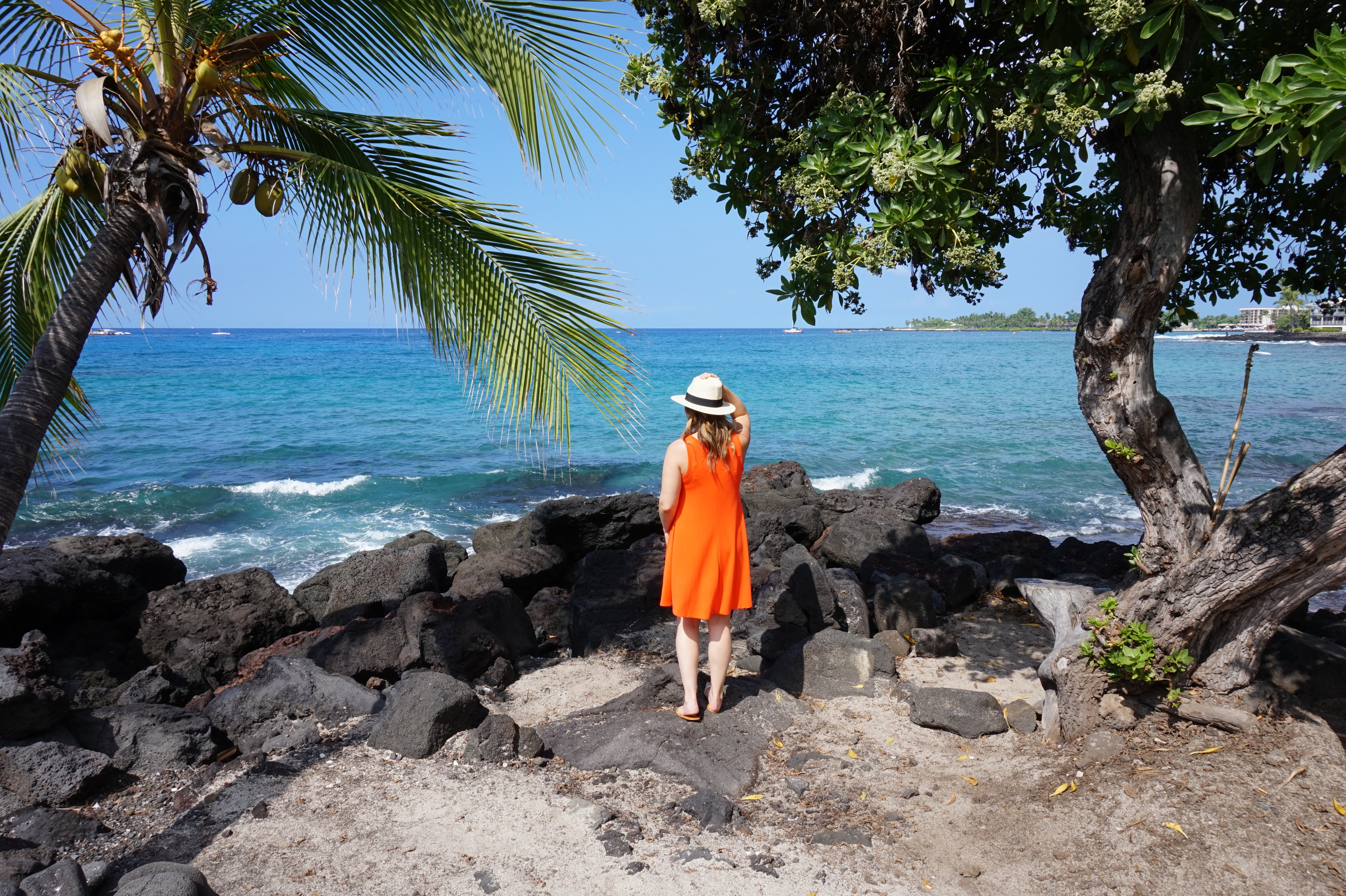 ALOHAAAAA! After sharing all about our wedding and our wedding video, I am FINALLY sharing our Hawaii honeymoon with you all! And what better a time than when the weather's getting warmer, right? The weather in Wisconsin is on and off, but I am still dying to be back in Hawaii right now!! I will be sharing all about our trip in 2 parts, one all about Kona (Big Island) and one all about our stay on Maui! Plus, I'm putting together a little video recap! Can't wait to share it with you!
Our Honeymoon
After an insanely long day of travel, we arrived in Kailua-Kona and made our way to our resort, the Royal Kona Resort. We had an oceanview room and to say the view was stunning would be an understatement. We could've stayed in the room, just sitting and staring at the ocean for the entire trip and it would've been amazing, but we also wanted to get out and explore!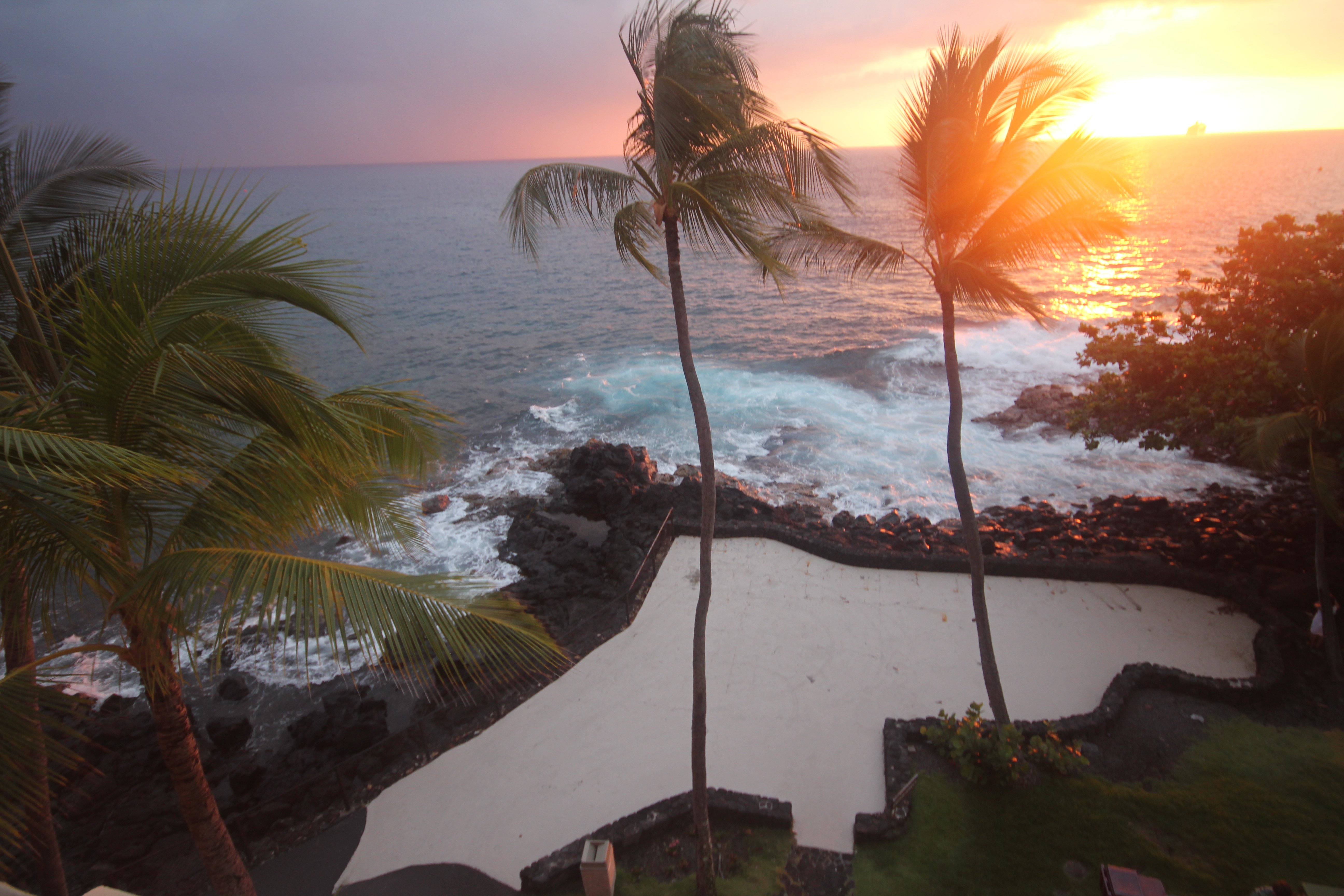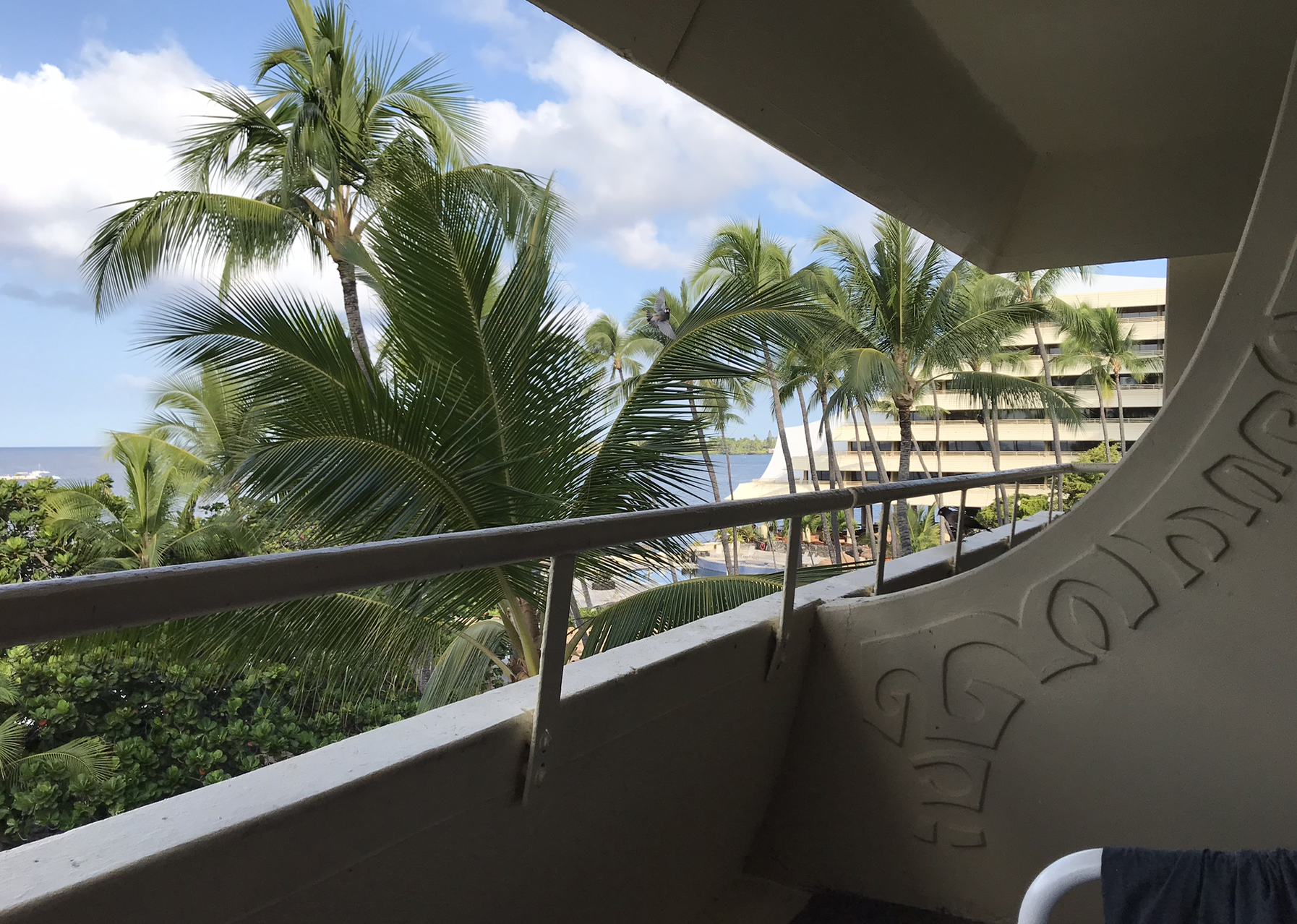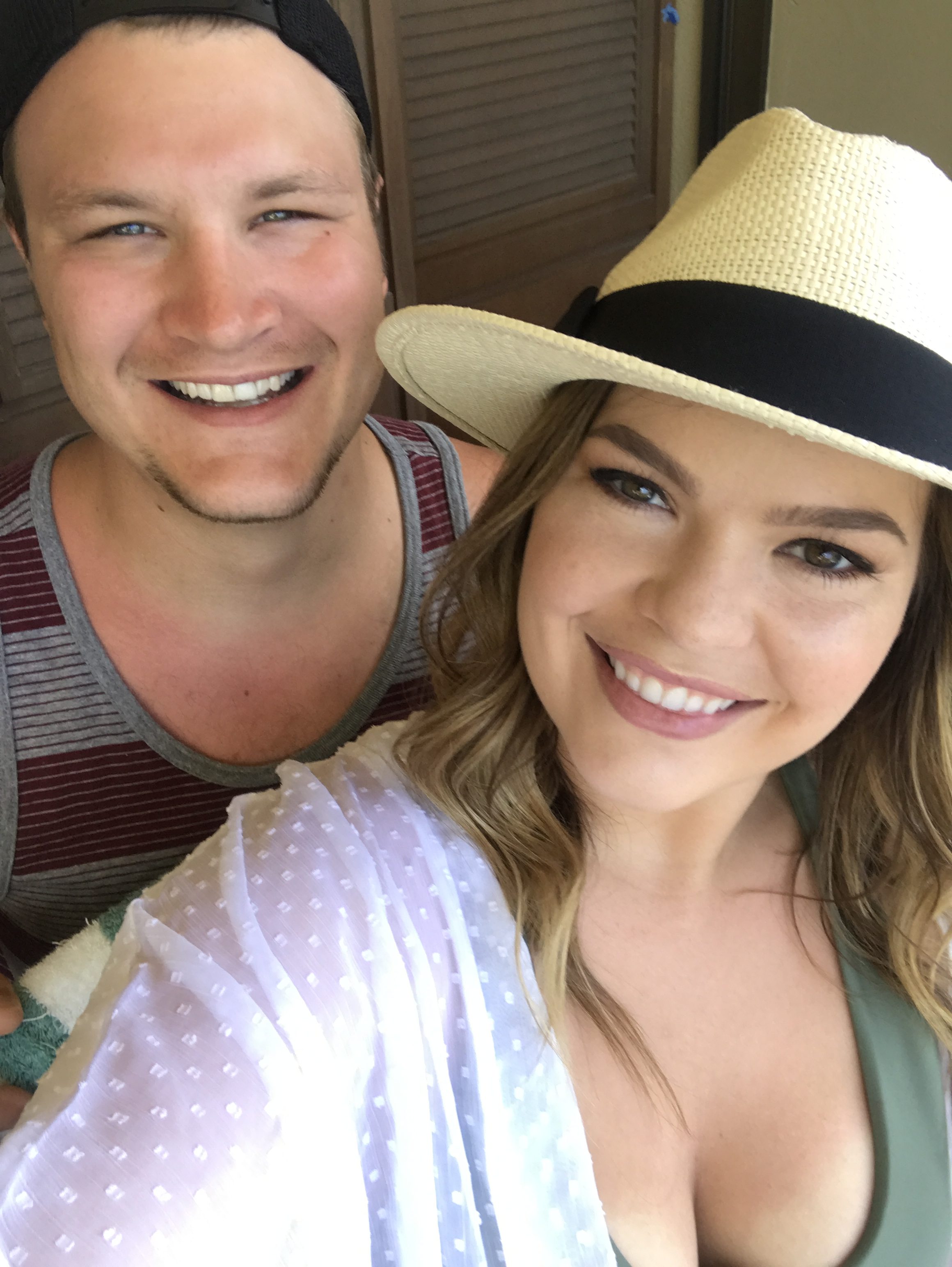 There were so many things we wanted to do in Kona, but as I may have talked about in past posts, Conor and I hadn't been on vacation in over 5 years before this trip, so we just wanted to relax and didn't plan much until we got there. Maui is where we really got out and explored, but more on that in part 2!
Where We Stayed – Royal Kona Luau
The one thing we did plan ahead of time was the Luau at our resort. The sunset that night was just amazing and we got to see the "green flash" right when the sun sets. We felt like a Luau was a must for sure! It's something you need to experience at least once. Would we go a second time? Probably not. We loved it, but we felt like it was a one-time thing and most of them are probably about the same as this one.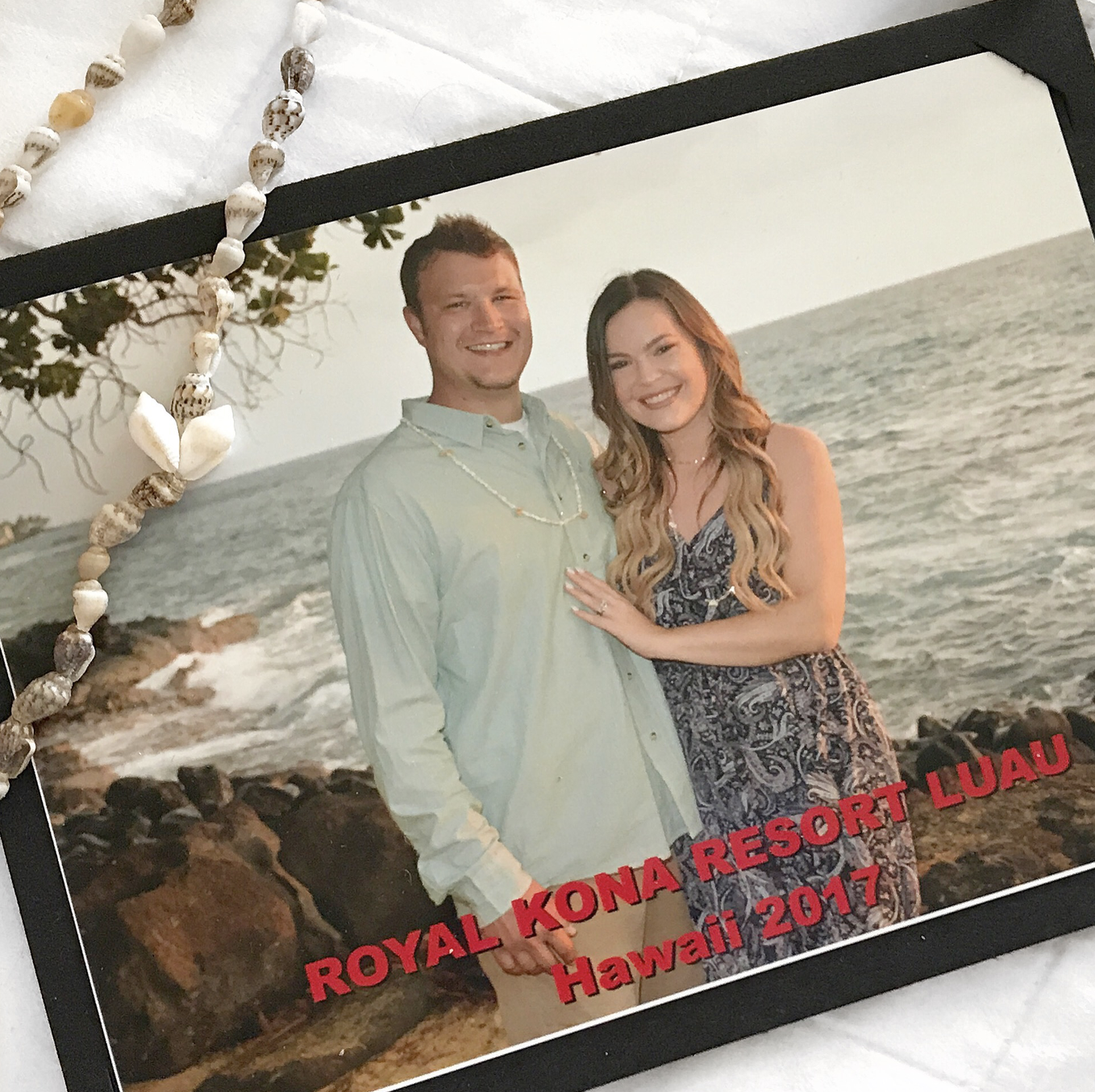 Snorkeling
Instead of doing any excursions, we decided to rent gear and go snorkeling ourselves on our own time. At our resort, there was a private lagoon where you could walk right into the water. The lagoon was stunning! The fish were so beautiful and I loved that it was a more secluded area and still shallow where you could almost touch, but not shallow enough that you couldn't see the fish!
Beach Time
We obviously hit up the beach! Kona has a lot more volcanic rock (like in the photos below) rather than sandy beaches, but we found a nearby beach that we spent the day at! Our resort had a pool, so other than the beach day, we spent a lot of time by that pool. We enjoyed soaking up all of the Hawaiian sun that we could!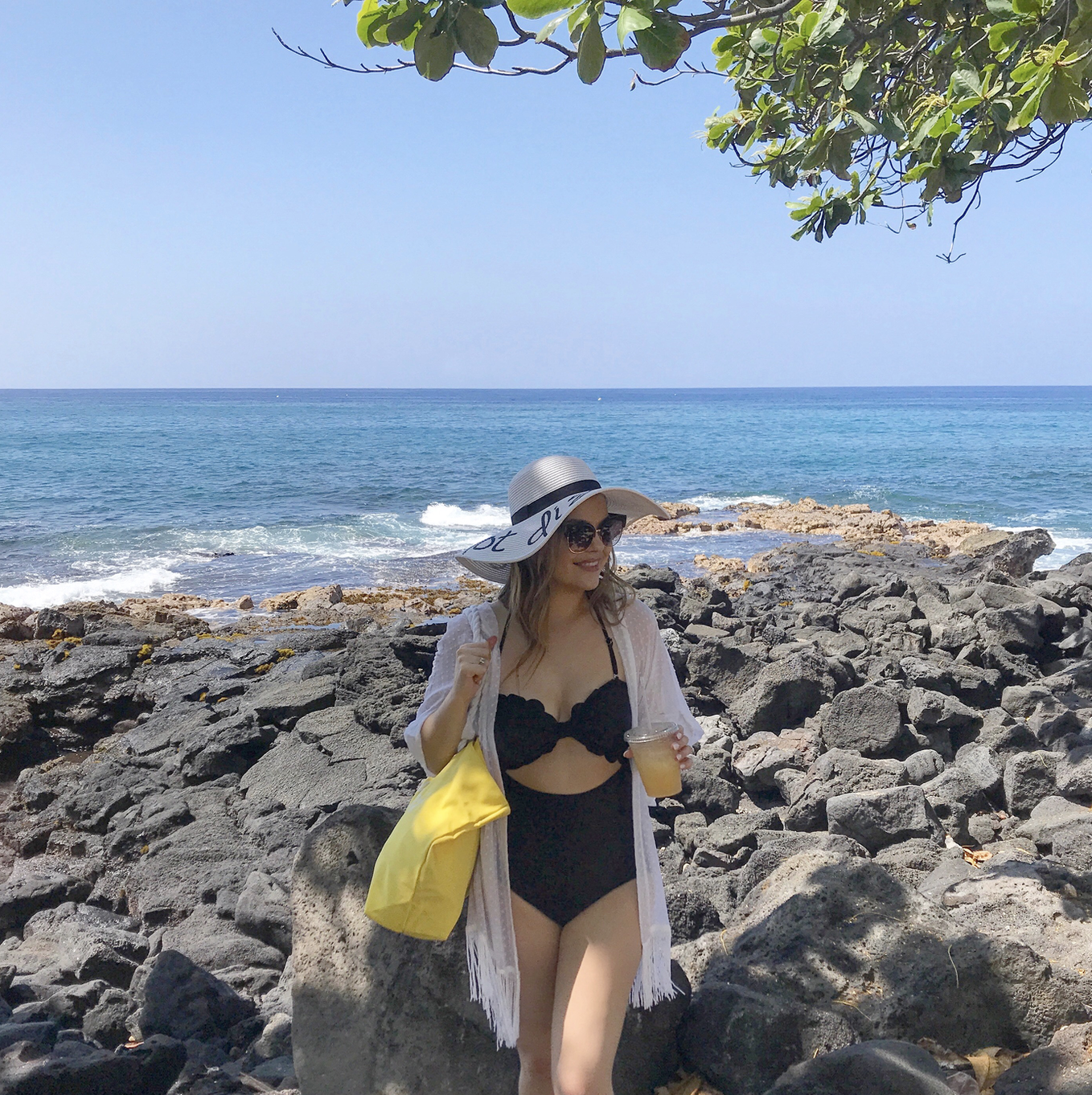 Where we ate in Kona
Every morning we walked along the main road and found a place to eat for breakfast. The shops along the way were so neat! Because of the time change, we were up extremely early every day and it was great! Here are some of the places we ate that we just loved!
Island Lava Java – we went here on our first full day in Kona for breakfast & Conor got the Island Bagel & Lox – this is the first time I've ever tried Bagel & Lox and it's one of Conor's favorites! I got the veggie omelet and it was delicious!
Kona Coffee – everywhere we went they offered Kona Coffee! They grow the coffee beans in Hawaii and it's the freshest and best tasting coffee!!
Loco Moco is the island specialty and every place we went had it – eggs, beef patty, brown gravy, white rice, & bread option. We did not try this, but should have.
Humpy's Big Island Ale House – Conor got a crab cake benedict and IÂ got an egg burrito. The crab cake plus hollandaise sauce was very rich, so Conor ended up just eating the crab cake, but he did say it was very good!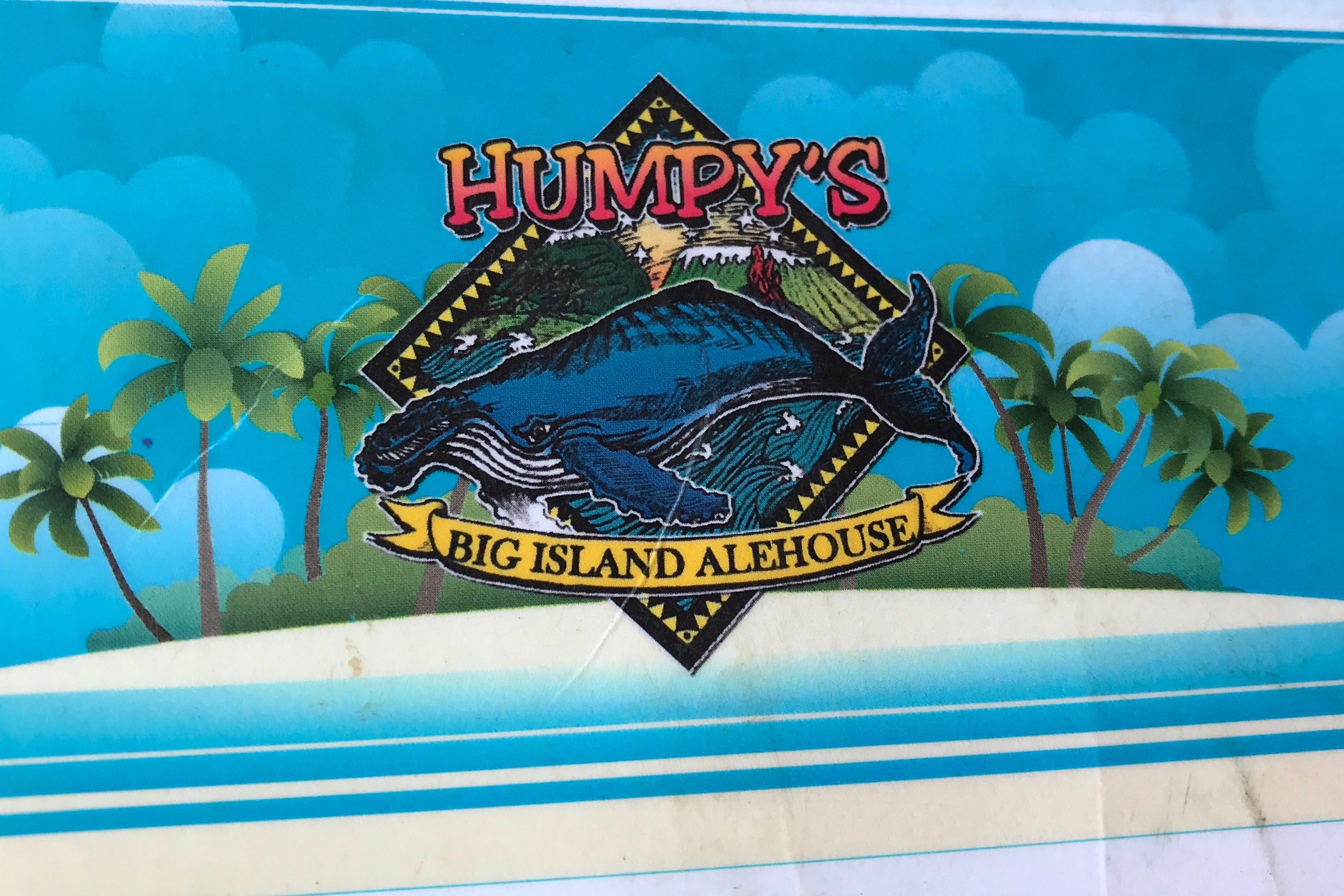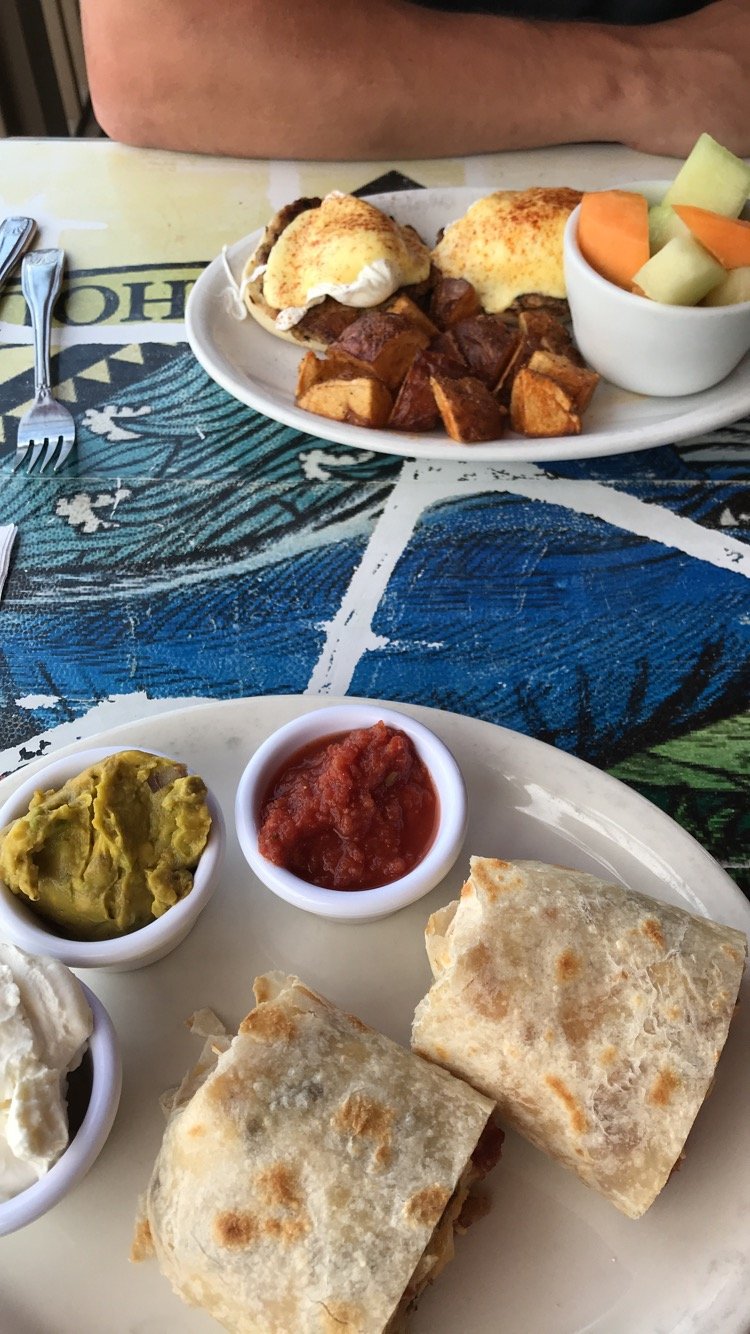 Bongo Ben's Island Cafe – we sat facing the ocean while little lizards were climbing the plants in front of us and it was just an amazing experience! The food here was also fantastic!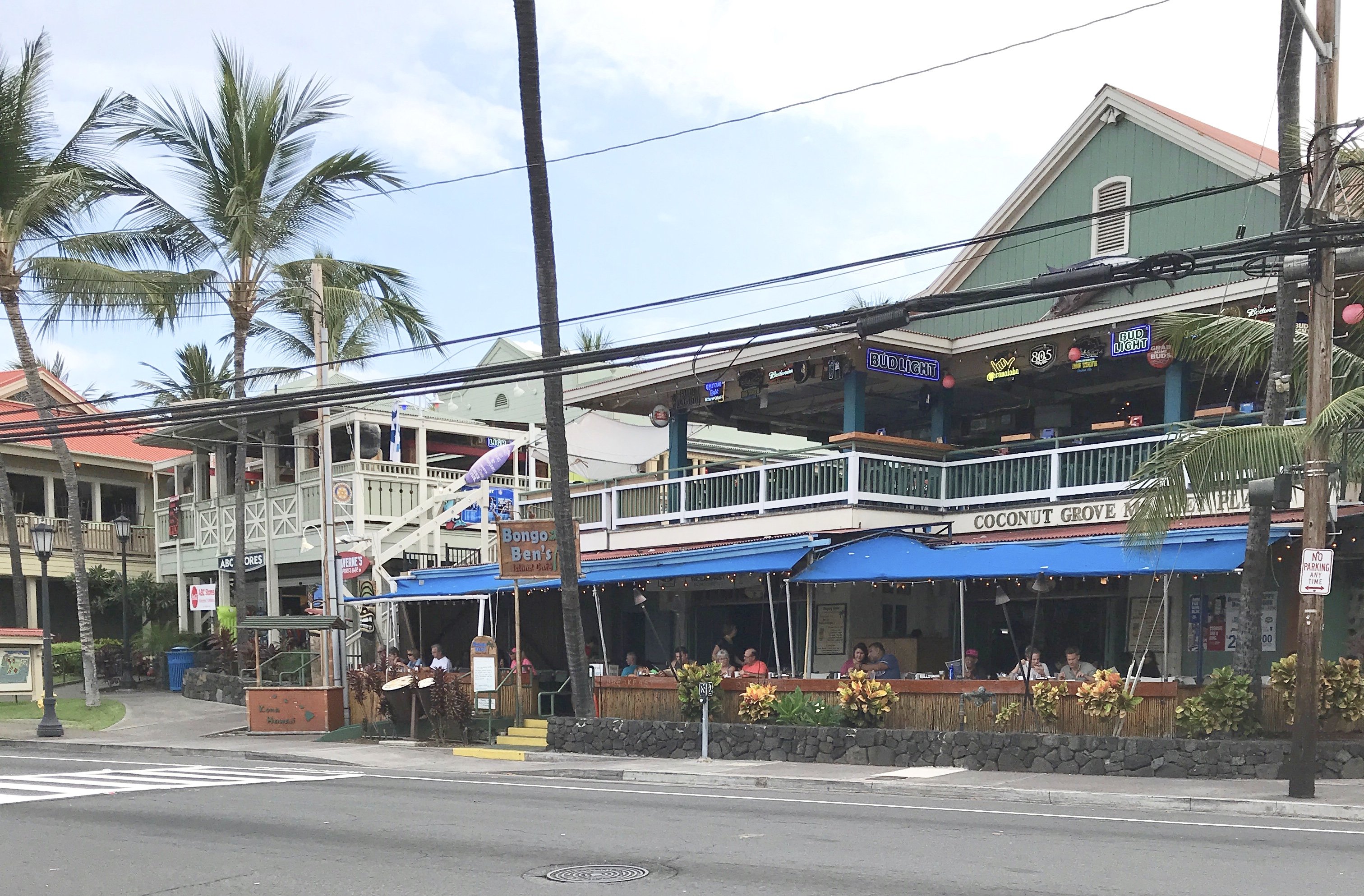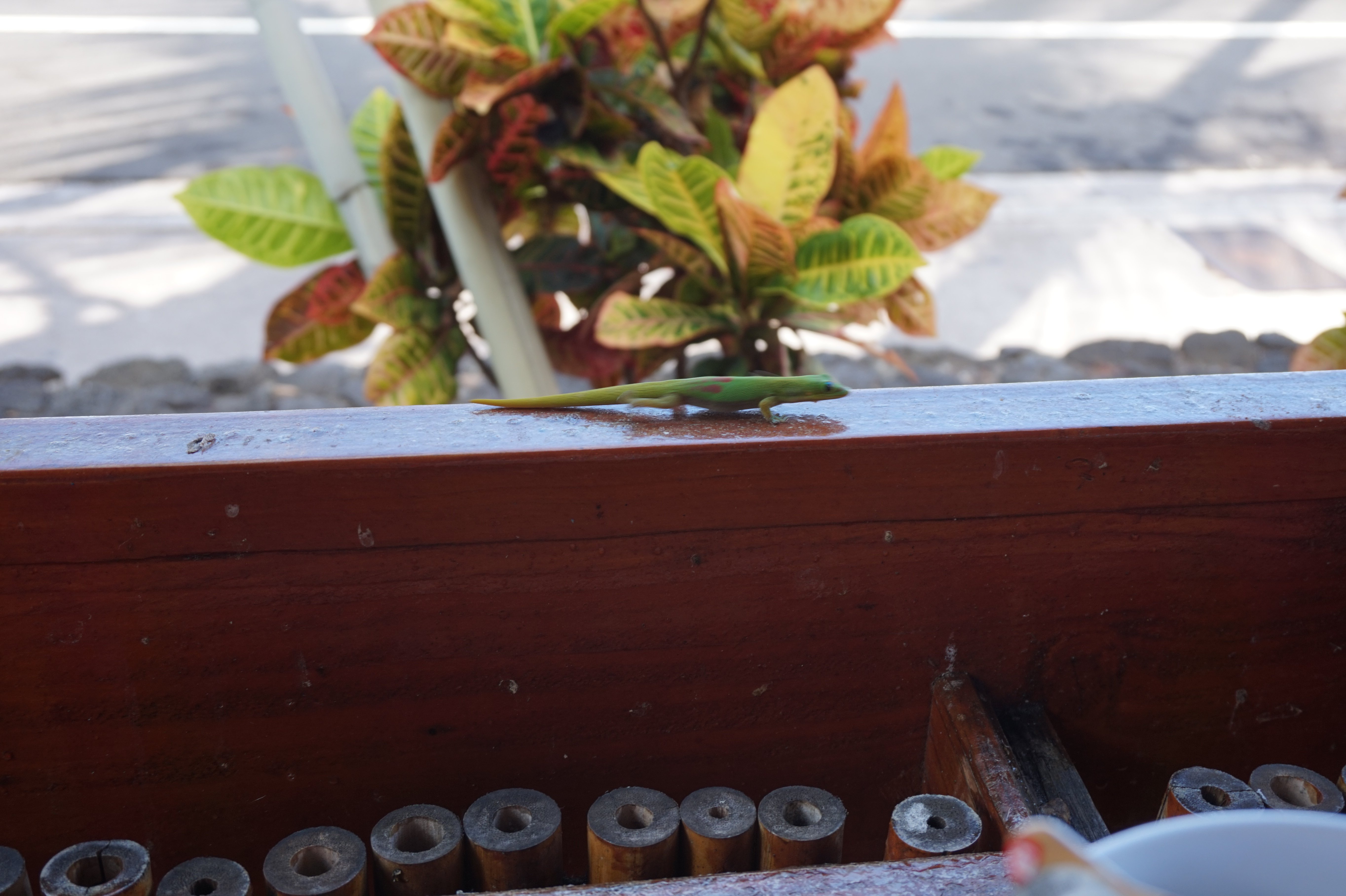 Kona Brewing Company – We went here for late afternoon appetizers and beers one day and tried the beer flights. Of course, all of the beer I liked isn't available in Wisconsin, but honestly, all of the beers were amazing! Both Conor and my favorites include the Lemongrass Luau, Pineapple IPA, the Hula Hefeweizen (only available in Hawaii), and the Wailua Wheat! Conor also loved the Pipeline Porter, which is brewed with Kona Coffee. I'm not a huge porter fan, but I actually didn't mind this one either.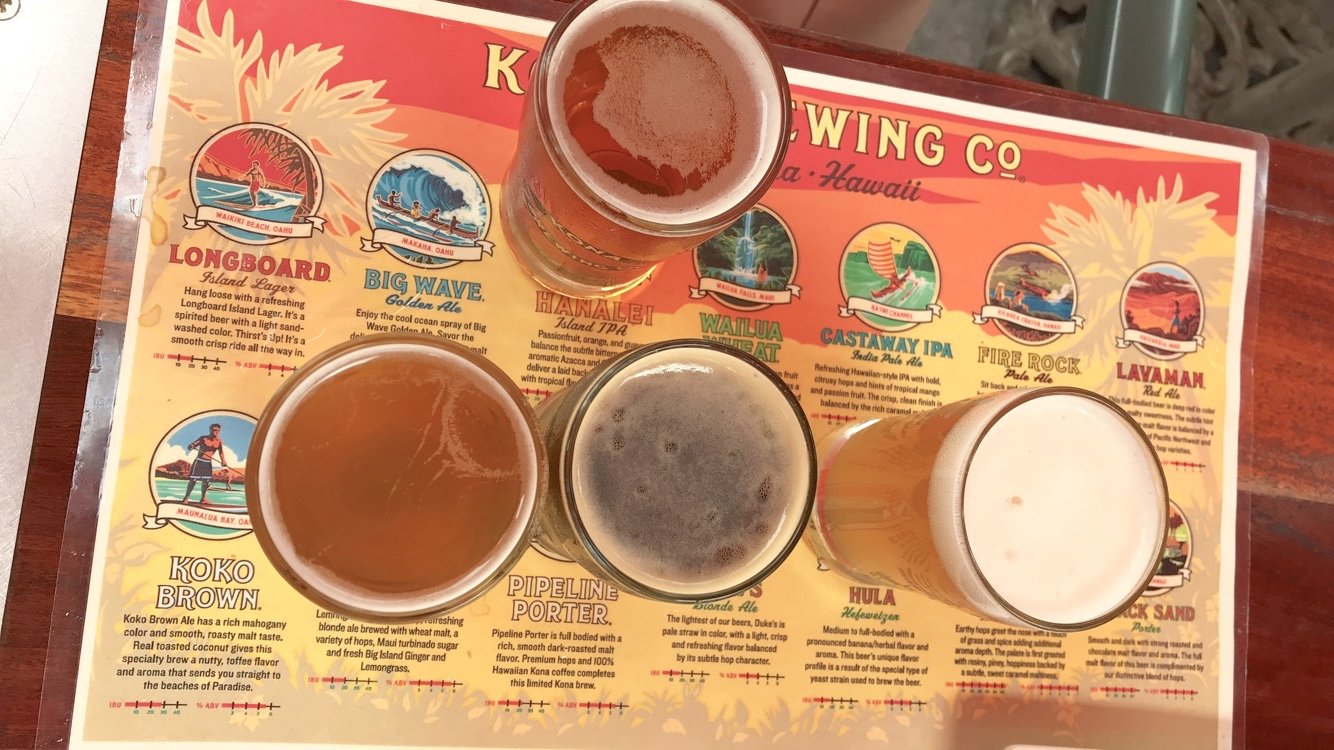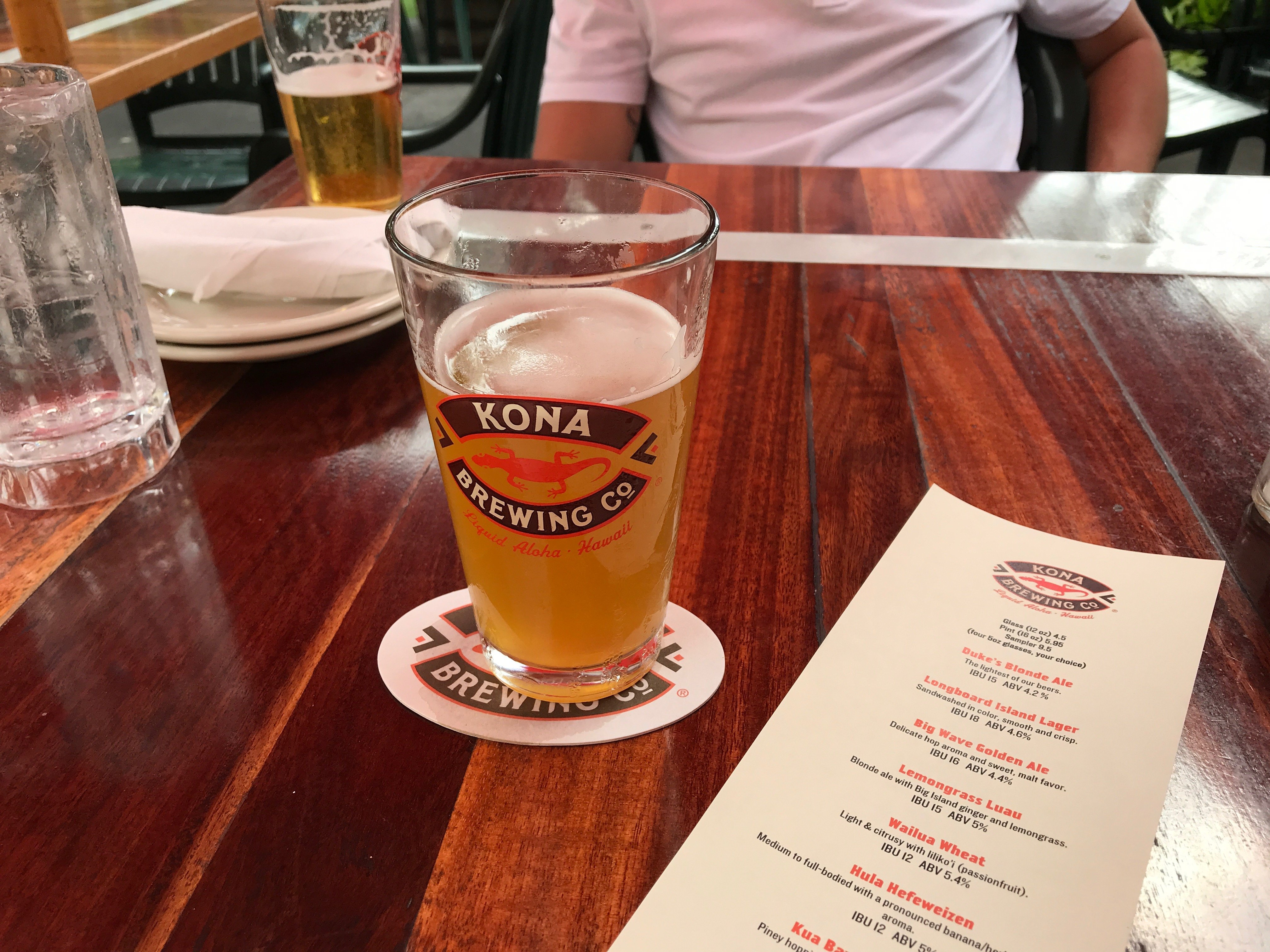 We typically either had a late lunch or skipped lunch and had a big dinner. This trip revolved around food, drinks and pool time, and we were totally okay with that!
Fish Hopper – this one was highly recommended to us! We went here for dinner one night. The food was sooo yummy! We tried shrimp ceviche, which neither of us have had and it was so good! I got crab-stuffed shrimp and Conor got the fish and chips. No complaints here!


The one thing we wished we would've done was hiking to see the active volcano. We planned to go one of the days, but it was the only gloomy day, so we walked around and laid by the pool the majority of the day. Our stay on Kona was a lazy one, but we enjoyed every minute of it!! As much as we didn't want to leave, we were excited to head off to our next destination, Maui!
I'll be sharing our stay on Maui, plus our honeymoon video in next week's post, so be sure you're subscribed so you don't miss out!!
SHOP THE POST

Thanks for reading!
Mahalo,