After leaving what we thought was the most beautiful island in Hawaii, we landed in Maui and we were floored by the beauty! White, black and red sand beaches, the most beautiful resorts, the cutest little towns… I could go on. We stayed at the Weston Resort & Spa in Ka'anapali, Maui and the place itself is absolutely amazing! If we ever go back, we will definitely be staying there again!
IN CASE YOU MISSED PART ONE: Honeymoon Travel Diaries | Part 1: Kailua-Kona, Hawaii
In Kona, we didn't go much further than just down the road from the resort and walked everywhere, but on Maui, we drove a lot more and explored quite a bit!
On the big island, we faced the water, so this time we decided to get a mountain view and the view wasn't quite as stunning as Kona, but it was still pretty amazing! We watched the sunset facing the water in Kona and watched the sunrise over the mountains in Maui.
On this island, we decided to go to the store and stock up on food so we weren't stuck eating out for every meal and spending a ton of money! We did go out to eat a few times, but definitely not as much as in Kona! The Westin surprised us with champagne on the day we arrived, which was so thoughtful! One of the days (after we were super sunburned from being outside), we ordered room service from the resort restaurant. Conor got a quesadilla and I got a squid ink pasts with shrimp- it was a cold pasta, but so yummy!!
Things to do in Maui
Beaches – There are black and red sand beaches that are just stunning! Since Kona was mostly volcanic rock, we took advantage of the beaches on Maui. We mostly stayed on the beach that our resort was on since it was convenient!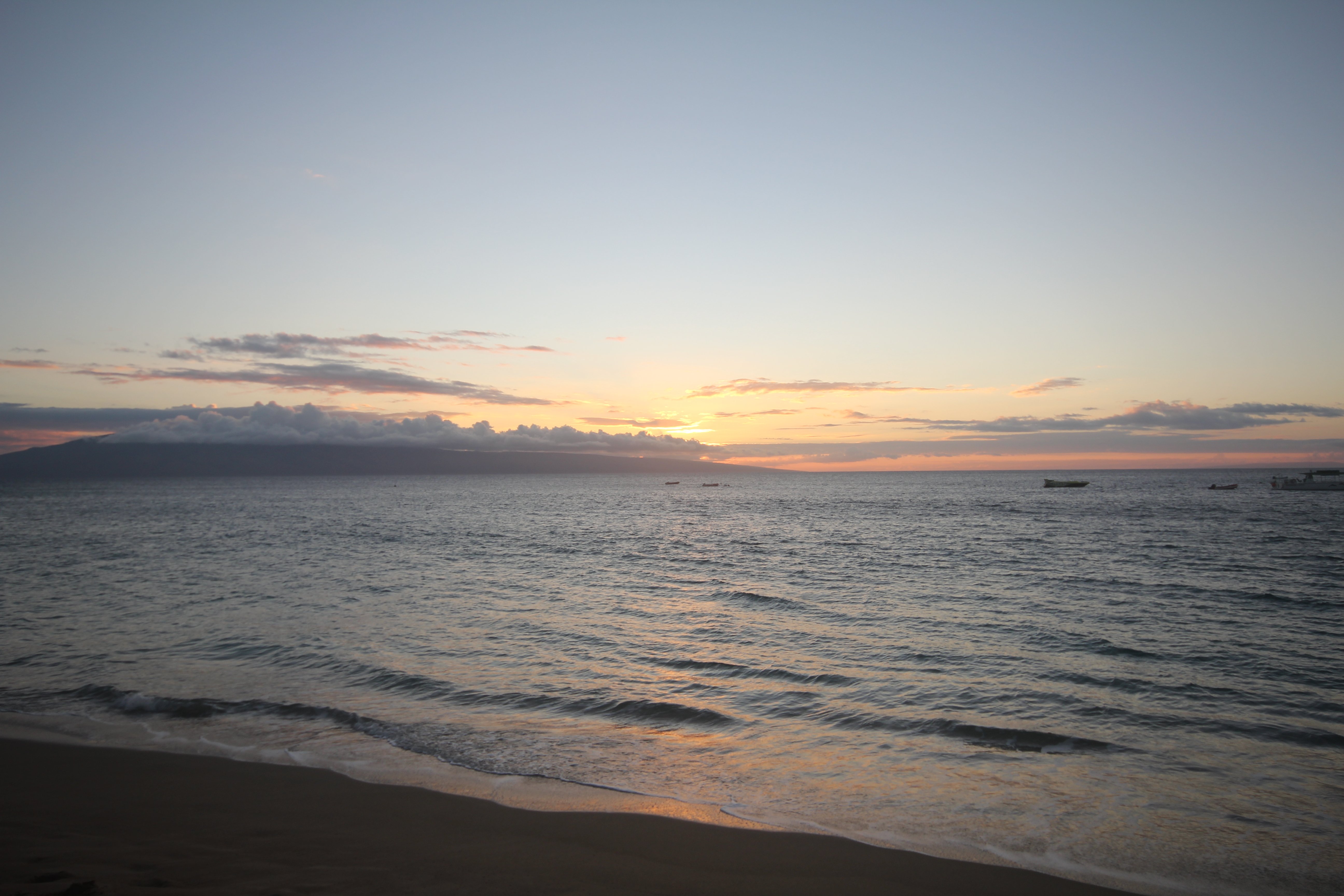 Romper (Available in solid and striped) | Cardigan | Sunglasses
[bctt tweet="Things to do in Maui | Honeymoon Travel Diaries" username="itsmekelsie22″]
Ali'i Kula Lavender Farm- We saw Alexandrea Garza go there when her and Michael were on Maui so we had to try to make it! It was the most stunning view! Photos don't do it justice! I tried the Lavender Lemonade and some Lavender Macaroons and they were so good! I wanted to try the lavender brownies, but they were out for the day.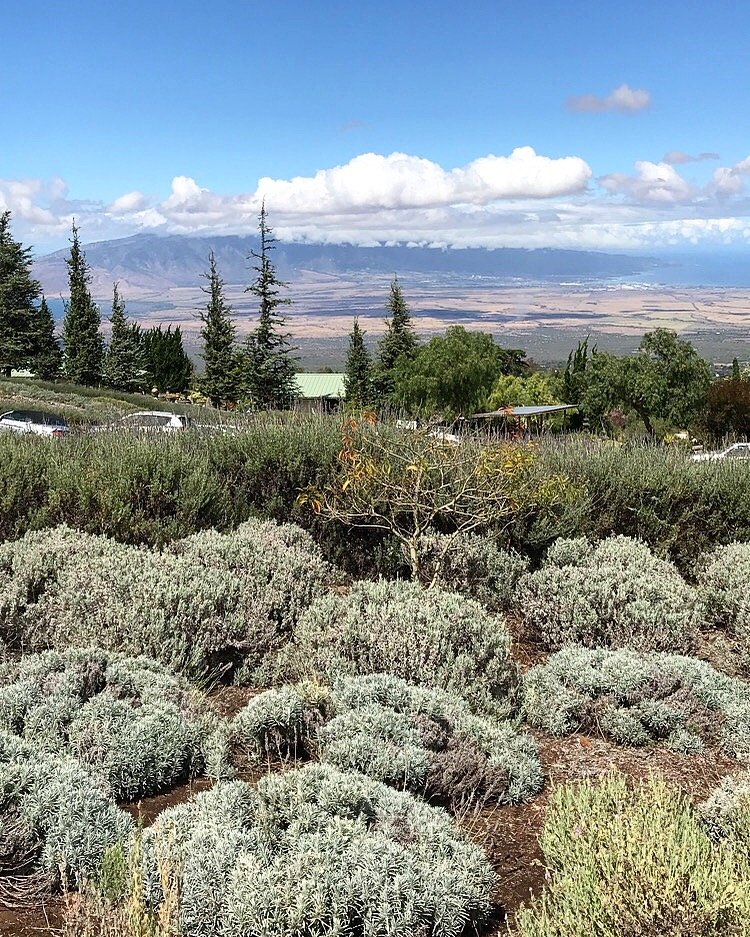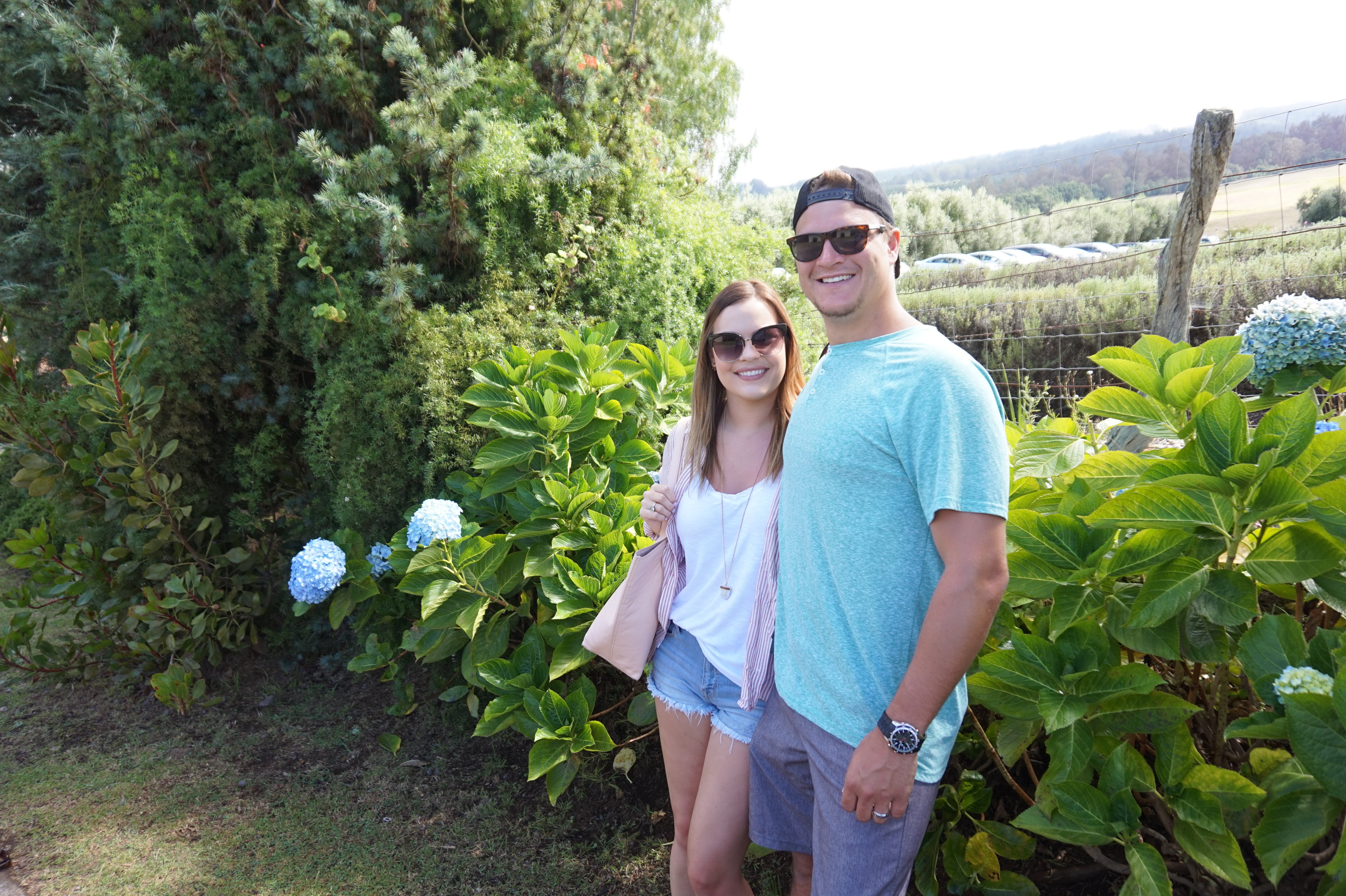 Kula Botanical Gardens – Just up the road from the Lavender Farm is the botanical gardens! Conor did not want to go there, but I forced him to! Once we got there, he was so glad we did it! His favorite part was the Koi pond! Mine was seeing all the beautiful flowers. They have a map you can follow too so you don't miss any of the attractions!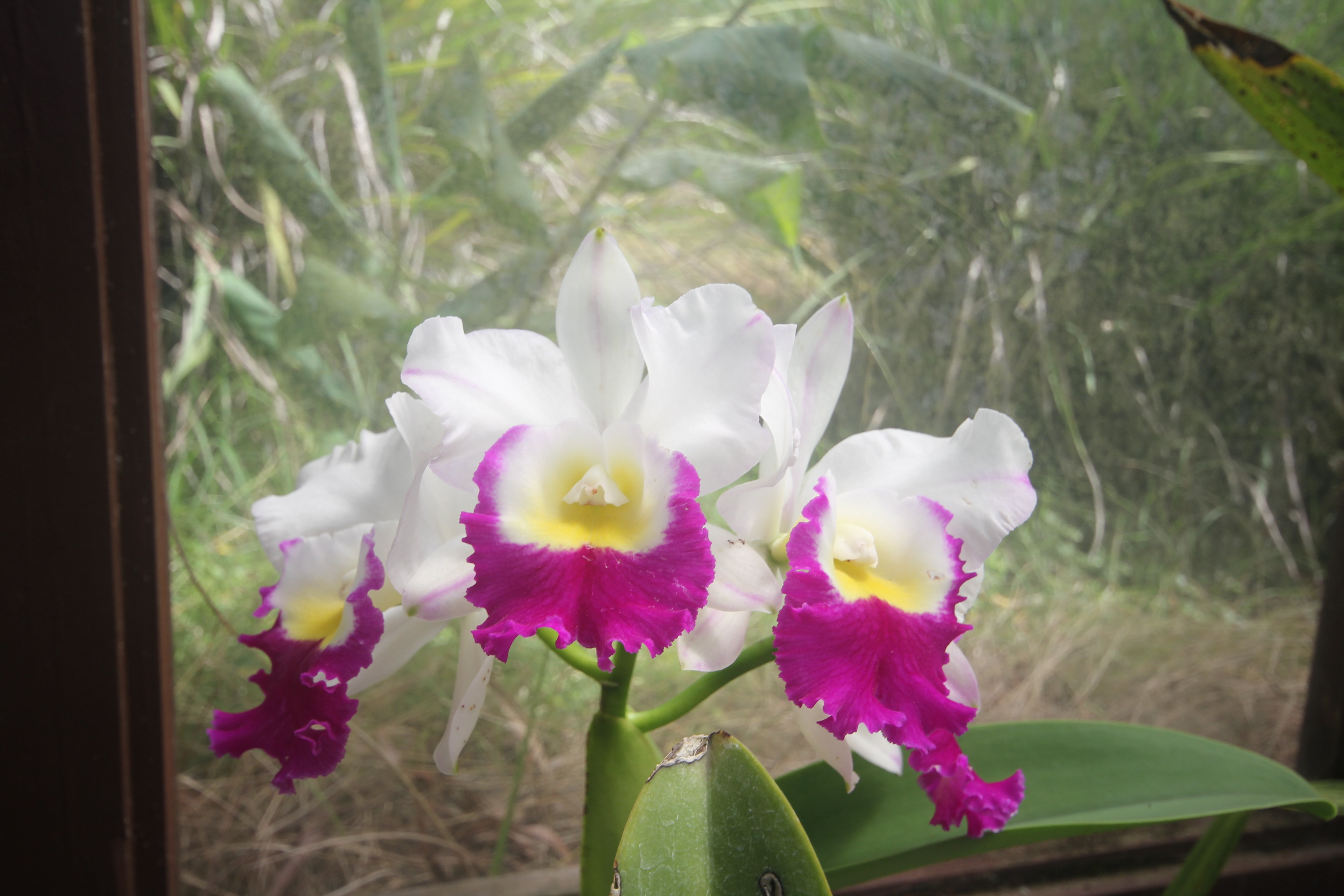 Kula Lodge – On our way back from the lavender farm and botanical gardens, we stopped at what we thought was a hole in the wall little eatery that was suggested by the owner of the botanical gardens. After entering the lodge, we realized that it was a stunning restaurant that overlooked the mountain and also had seating built into the hill so you are basically sitting in the hillside while eating! It was so amazing!
Road to Hana– Everyone recommends the Road to Hana! We were told not to try to go to the end, because it's a long day and sometimes not worth it! We decided to go to the first stop, Twin Falls. It is a hike to see a waterfall. It was a decent hike, but while we were hiking, we were told here had been issues with vehicles being broken in to in the parking lots in the middle of the day, and I had my nice cameras in the rental car and was worried about them the entire hike, which didn't make it too fun! Everything was fine, but we heard about other vehicles broken into that same day. If I knew that in advance, I would've not had those items in the vehicle, or brought them with us on the hike!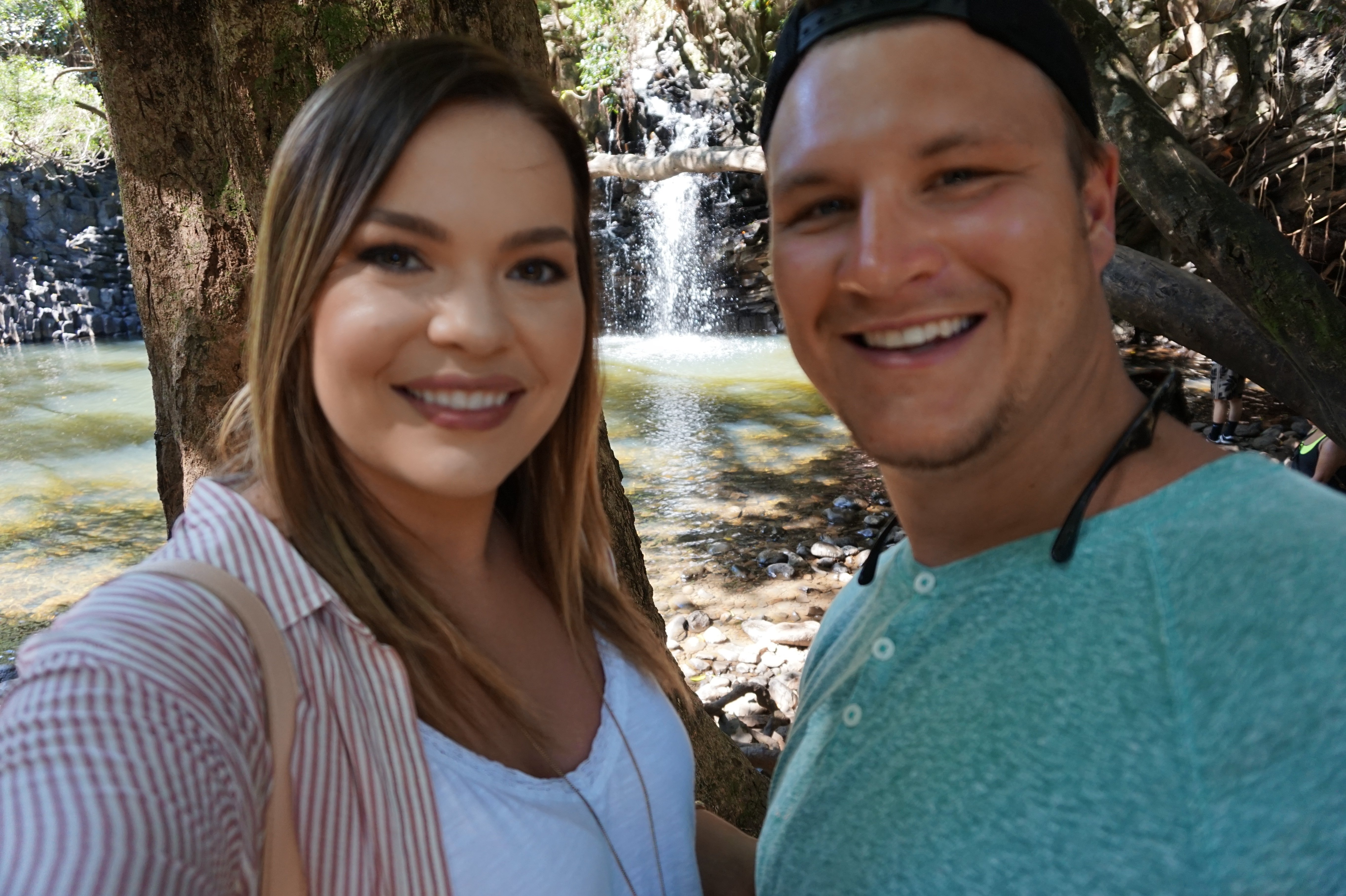 Nakelele Point Blowhole – we had heard about this spot from some locals, and we are soo glad we went! Water goes under the rocks and is sprayed up through a hole in the rocks! It was the coolest thing! If you see in the video, people were getting pretty close and we were still pretty far away and the view was still great! They warn you if you go too close you can potentially get sucked in. While we were there, we stopped by a coconut stand and tried our first coconut!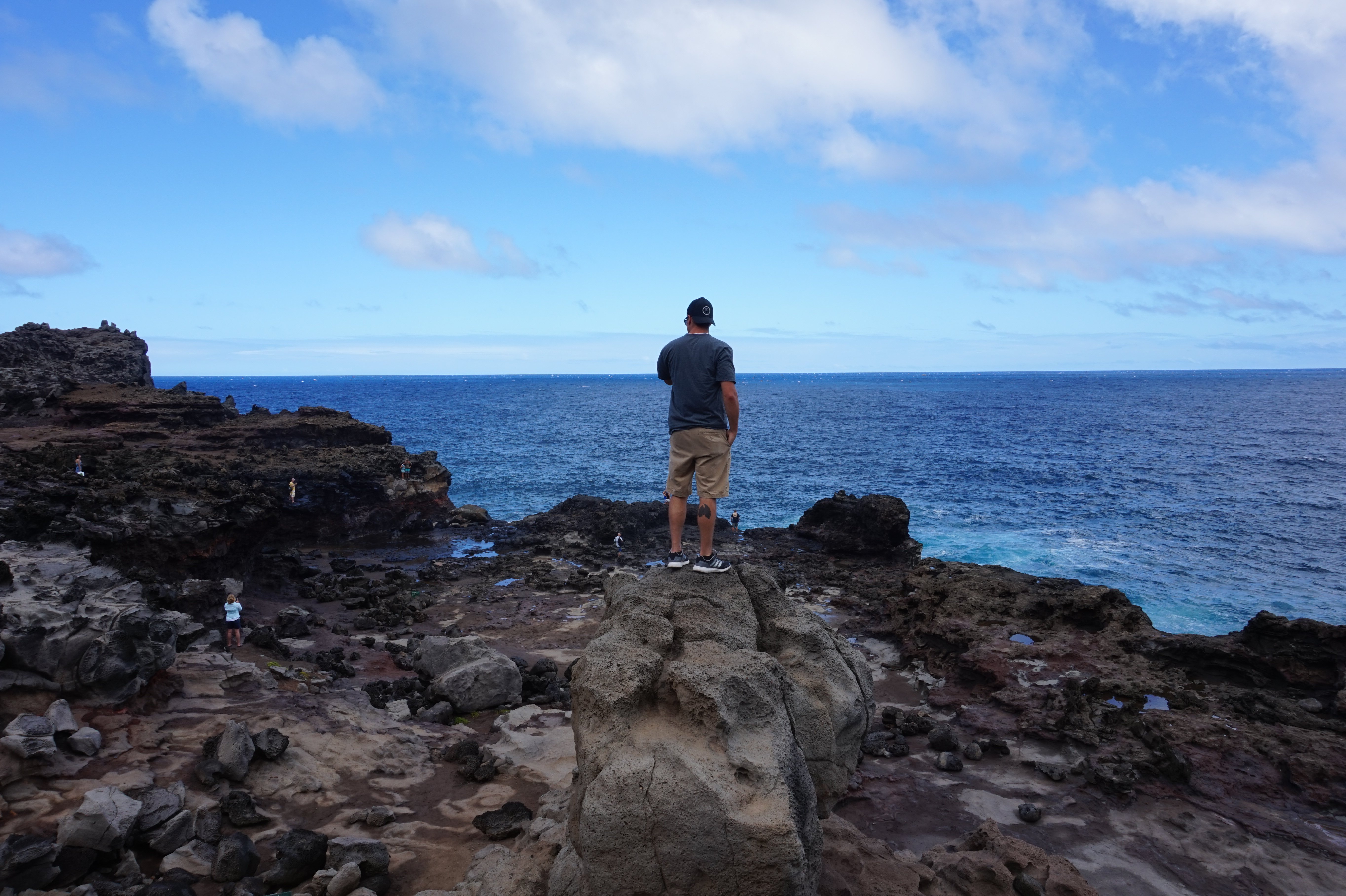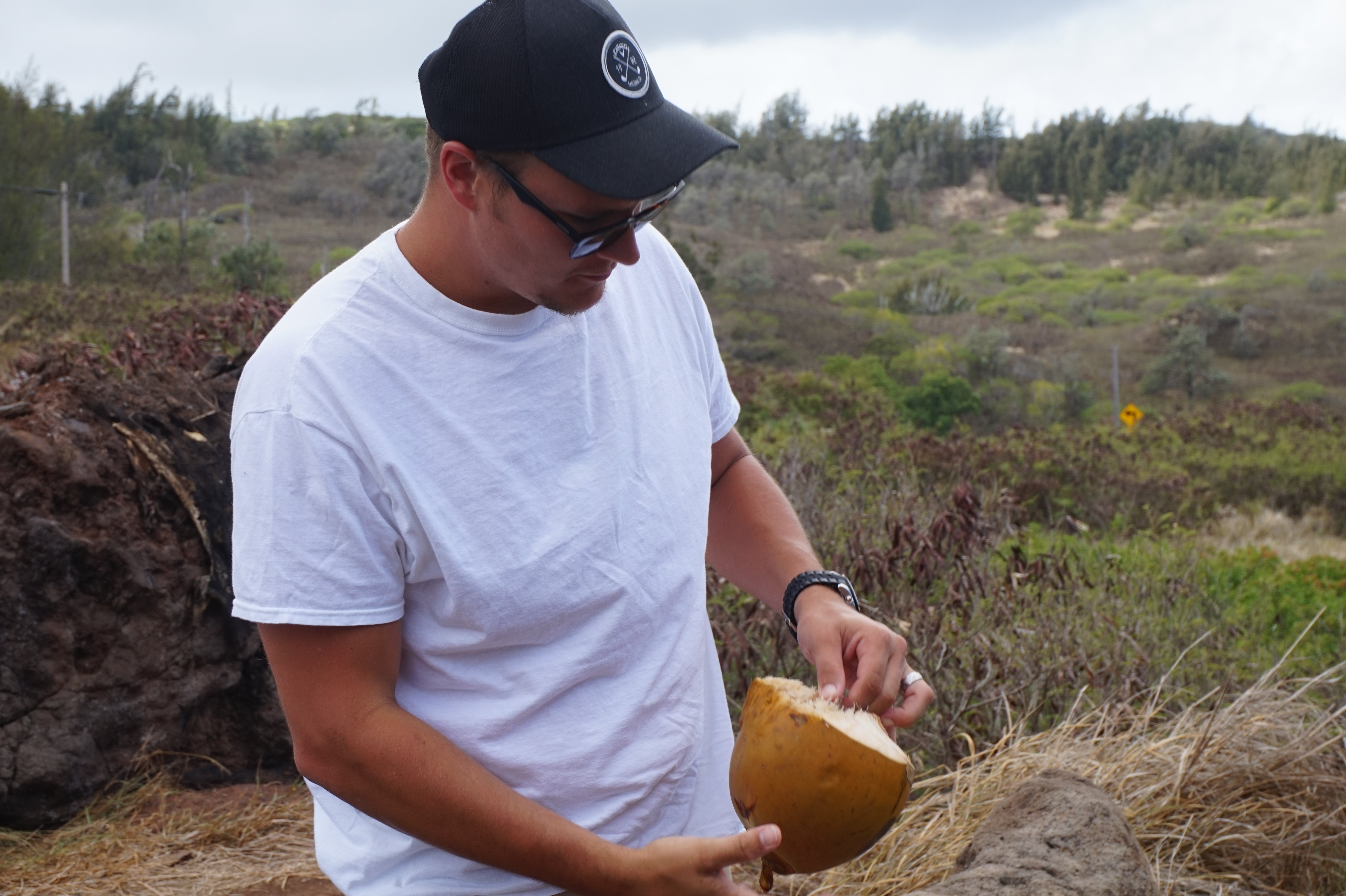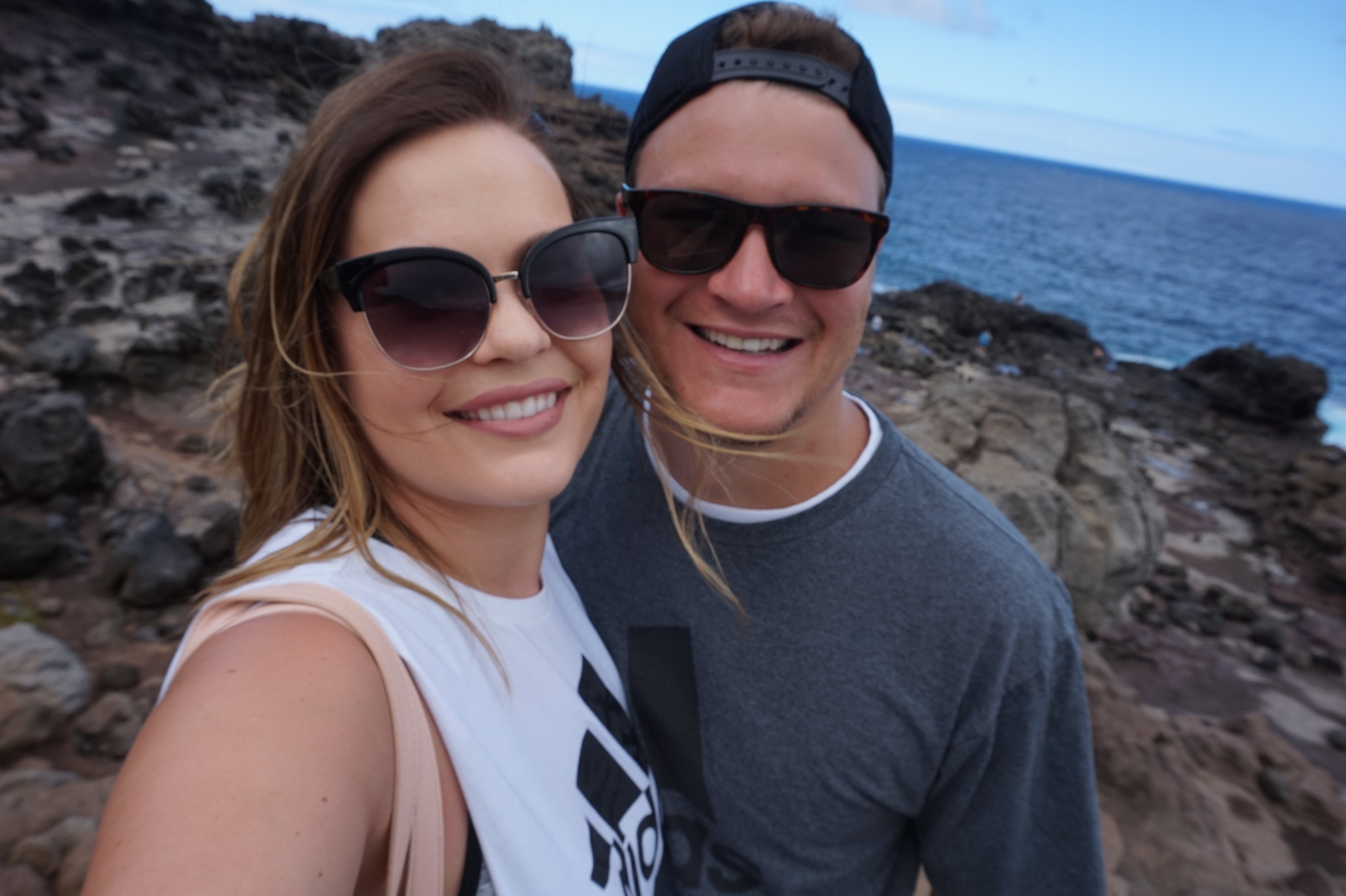 Pai'a Fish Market in Lahaina – This was recommended to us by a friend and OMG it was sooo good! I had the seafood pasta – so much fresh seafood in it! YUMM!! Conor got their Quesadilla and loved it. He was into the quesadillas on this trip apparently 😉
We talked about doing some excursions, but again, we hadn't had a vacation in so long so we wanted to just relax and not have a schedule. We were going to plan a couples massage, but so glad we didn't because we were so burnt on the day we were going to go! One thing we found out about while we were there was doing the sunrise or sunset meal at Mt. Heleakala! It's up in the mountains and is supposed to have the most amazing views. The wait list is a few months long, so we will have to plan ahead next time!
Another thing we would've liked to do was the sunset cruise. We saw the sailboats heading in one night after the sunset and it looked like so much fun!
I put together a fun vlog style video documenting our trip! I don't know how wedding photographers do it, because it was a struggle taking that much footage and shrinking into a video just over 10 minutes long! Hope you enjoy!
All in all, we had the best honeymoon and vacation ever! We highly recommend Hawaii and cannot wait to go back in the future!
Thanks for reading/watching!