Happy Tuesday loves!! I'm back from a quick weekend in Florida & boy, do I already miss it! I'll be sharing details about my trip soon! For today's post, I wanted to share two new skincare products that I've been using lately. I LOVE Biore and have used their products in this past, but these are two new products that I've been using from their brand, the BIORÉ® Witch Hazel Ultra Deep Cleansing Pore Strips and the BIORÉ® Witch Hazel Pore Clarifying Toner, plus they're super affordable!
What is Witch Hazel?
Witch hazel is a natural remedy made from the bark, twigs and leaves of a plant called Hamamelis virginiana. It is typically applied topically in order to treat certain skin conditions, like itching, inflammation, and other skin conditions. The chemicals in the witch hazel have tannins, which when applied directly to the skin, can help reduce swelling, repair broken skin and fight bacteria. Witch hazel is also known for preventing blackheads and reducing the look of pores by cleansing the skin and ridding of the bacteria growth on the skin.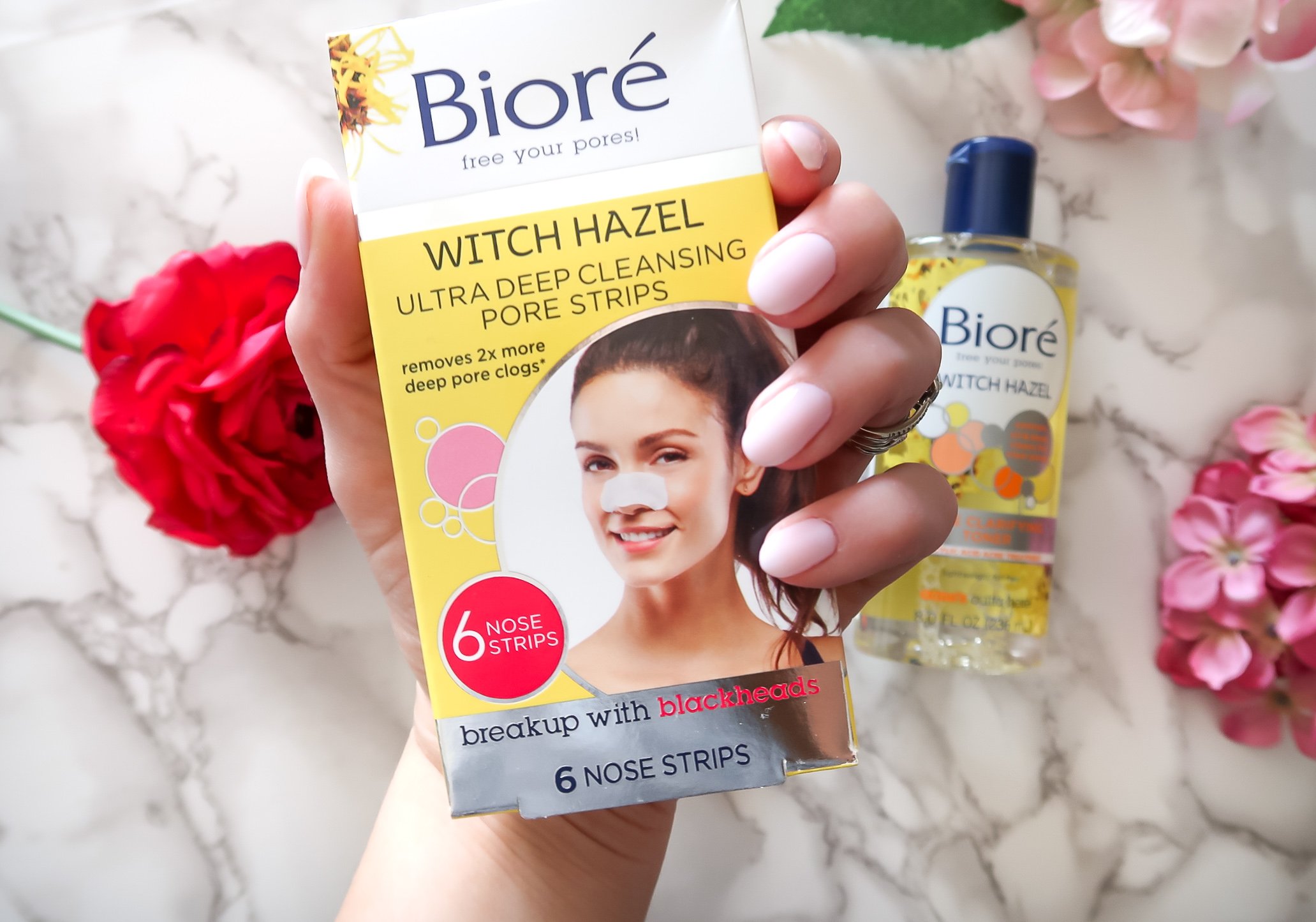 I have always used the regular Biore Pore Strips, so I was so excited to try out these strips with Witch Hazel. First off, the SMELL of these is amazing! I've tried other products with witch hazel and they haven't smelled nearly this good! It's a clean and refreshing smell! All you have to do to use these is cleanse your skin, wet your nose and surrounding areas and then apply the strip. You're free to move about while the strip hardens. Check your Instagram, hang with the dogs, do laundry – whatever you gotta do! Leave it on for 10-15 minutes and then peel off. A pack of 6 is under $10 and can be found at Walmart.com.




I don't know about you, but using pore strips is SOOO satisfying to me! I love seeing what comes off onto the strip when I'm done! Gross, but still satisfying!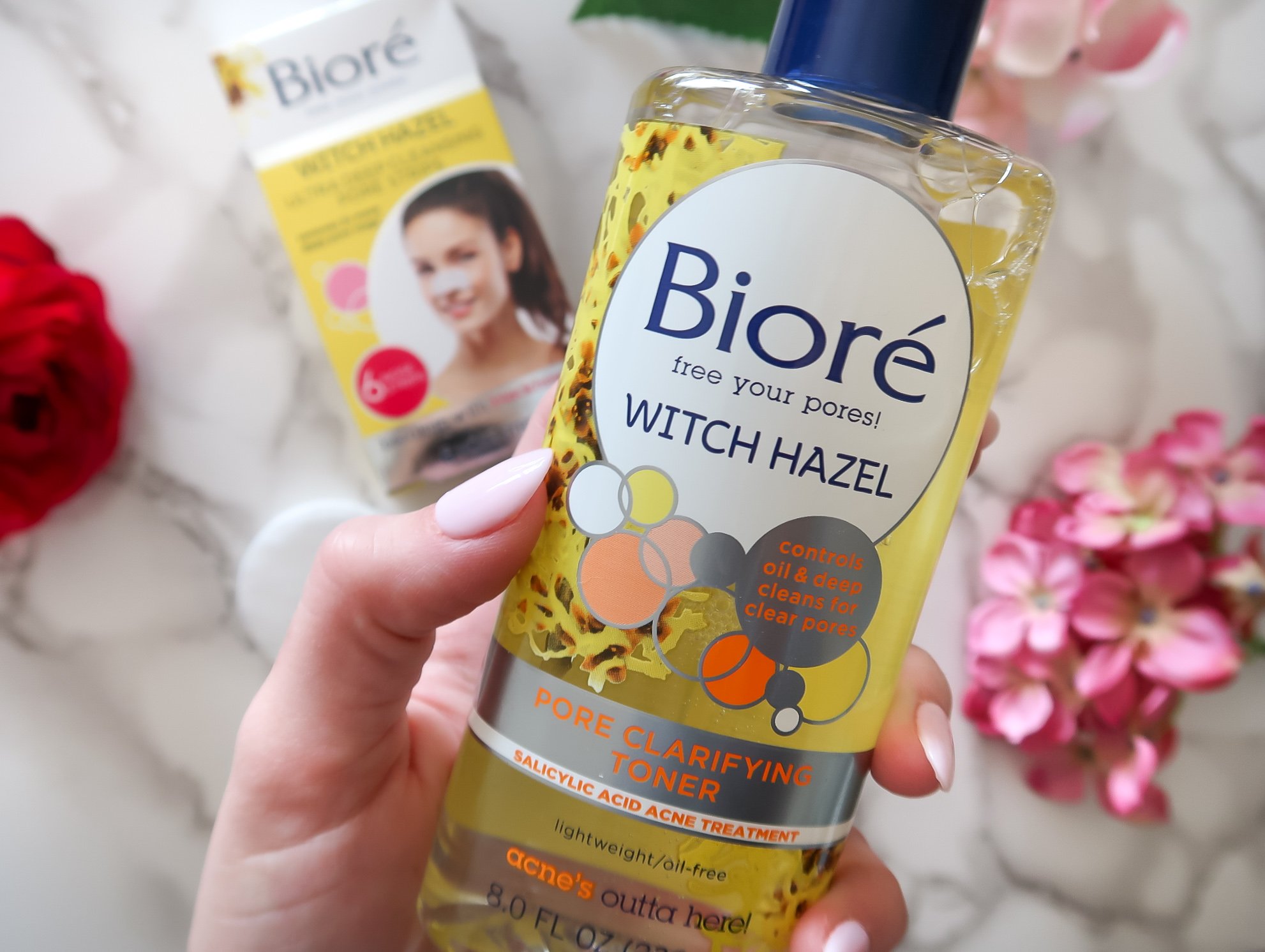 I love a good toner in my skincare routine! It purifies your pores and makes my skin feel so clean and amazing! I use a cotton round with just a little toner and swipe it across the face before moisturizing! This Witch Hazel Toner bottle comes in an 8oz bottle for under $7 at Walmart.com.
How I use these Products in My Skincare Routine
I use the Witch Hazel toner morning and night and the strips every few days as needed, eventually going to about once every 2 weeks! I just love the way my skin feels with both products.
Below is a video I put together talking about both of the products and showing how I use each of them!
Have you tried the new Biore Witch Hazel Toner or Witch Hazel Ultra Deep Cleansing Pore Strips?
If so, let me know what you think! If not, be sure to check out Walmart.com or in stores!
Thanks for reading

---