Happy Wednesday loves!! A couple weeks ago I shared a try on haul with items from Red Dress Boutique. I want to share more of these hauls in the upcoming year, so I decided to combine a few recent finds from a couple retailers for this post + video! I hope you enjoy these try ons!
You may have already seen most of these items in photos on Instagram, so this post is a round up of those! The 4 retailers mentioned in this post are The Pink Lily Boutique, I Love Jewelry, DSW, and Wal-Mart!
The Pink Lily Boutique
I LOVE this boutique. It's very similar to Red Dress Boutique. If I had to choose one or the other, I don't think I could because I have worked with both boutiques and they are equally as nice and both of their selections are great!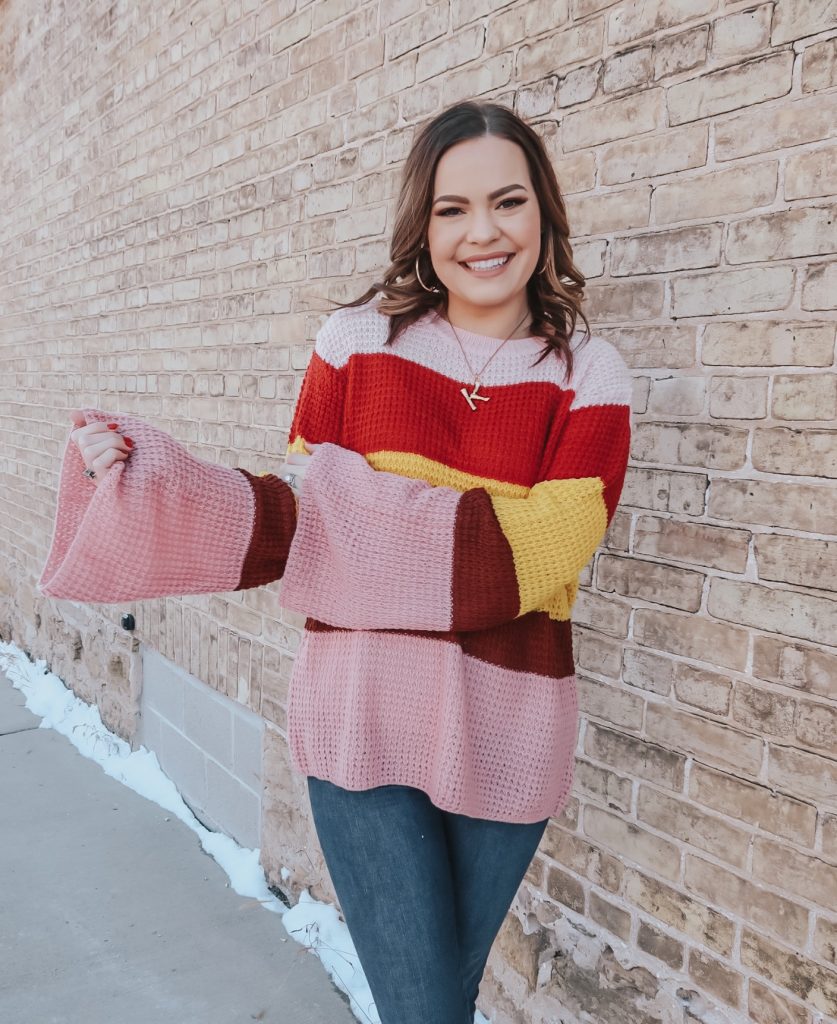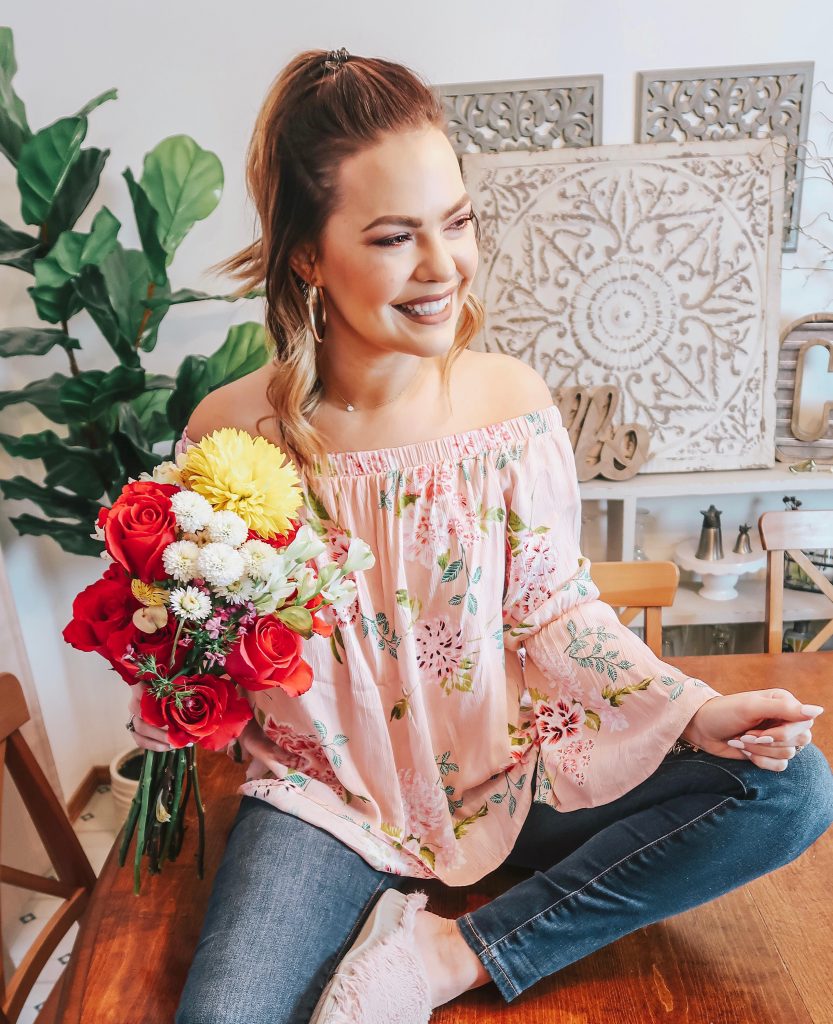 Lavender Sweater | Striped Colorblock Sweater |
Off the Shoulder Floral Top



I Love Jewelry is another boutique that I have seen all over! They are popular for their personalized monogram items, as well as their subscription Monobox. I received their Valentine's themed box and got the cutest items! They currently have their St. Patrick's Day themed box available too!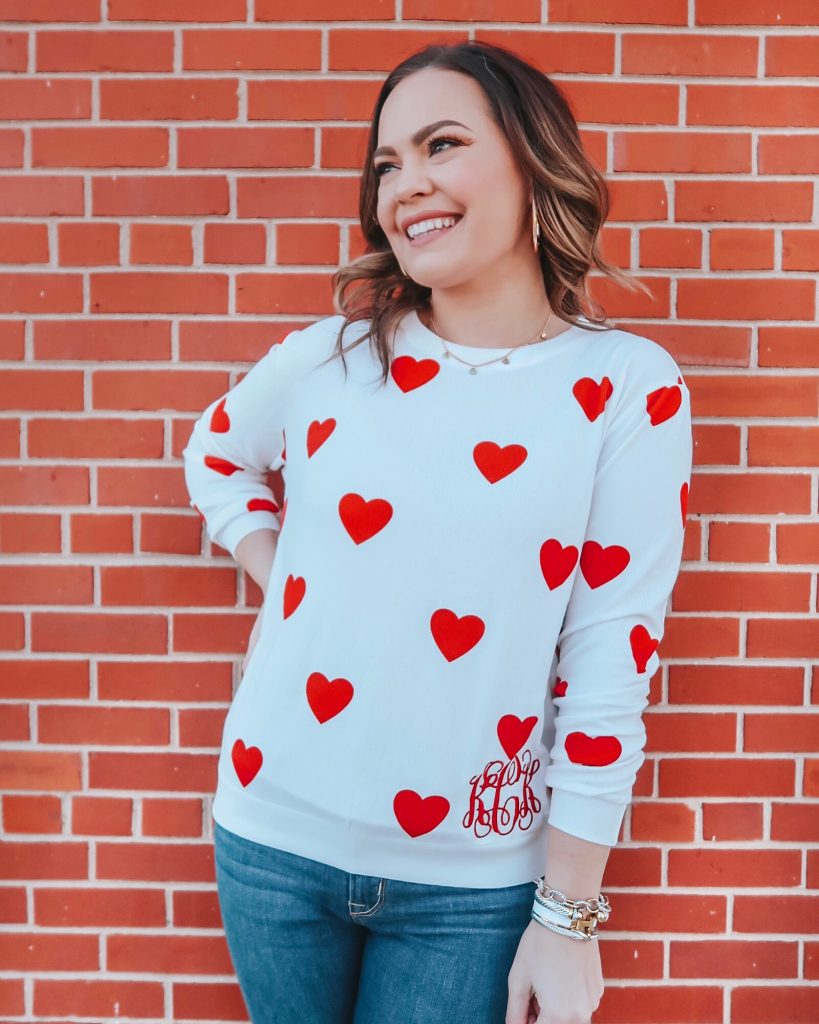 Sharing just one item each from the last two retailers. These red pumps are AMAZING!! I've been eyeing up a nude pair from Amazon and when I saw these were on sale a while back, I had to snag them!! You can also get 15% off your purchase with code xoxo (2.13 only)!

I found this super adorable cross body satchel at Wal-Mart. They are stepping up their game lately & I LOVE their Time and Tru line! I haven't found this bag online yet, but it is available in stores. They do have the same bag in a leopard print online & it's just gorgeous!!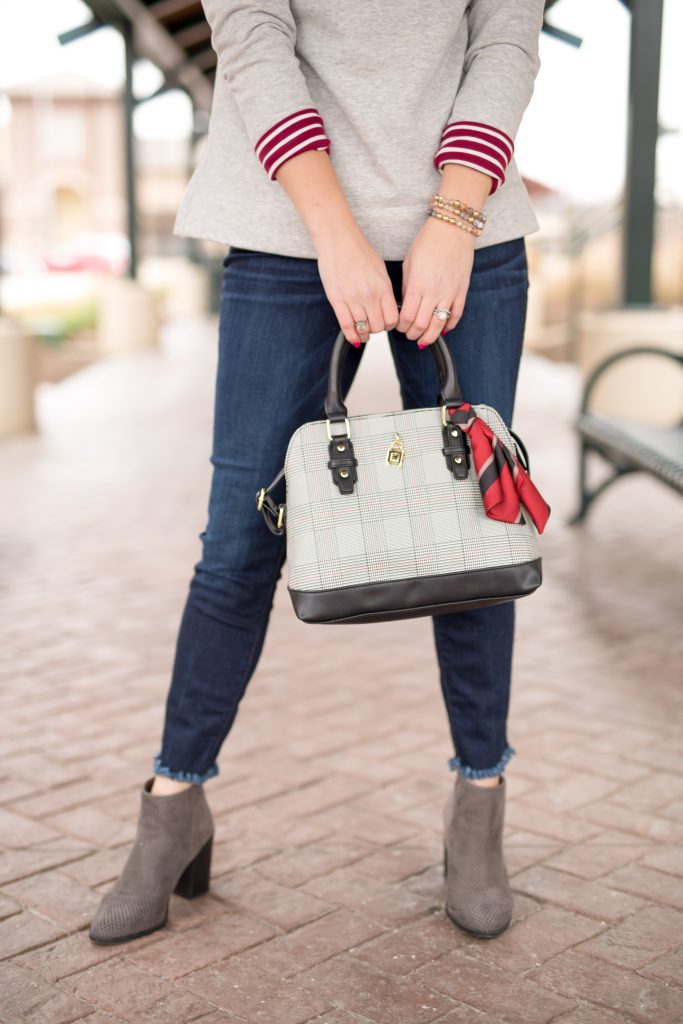 Try On Haul
Sharing my Try on Haul with these items below!
Thanks for reading/watching! & Happy Galentine's Day!