Happy Monday friends! I recently got back from Hawaii, buttt… remember a few weeks before Hawaii, how I went to Nashville for a SUPER quick last minute trip? I did a little vlog filming and took TONS of photos, so I wanted to share a little travel guide for a quick weekend getaway to Nashville.
This was my first time to Nashville, and I had no idea what to expect, but this was essentially a blogger trip to get away from the Wisconsin cold and get some great content, while also having a little bit of fun. 😉 We hit up a lot of the best spots for photos, so this post will mainly focus on that. Read on for all the deets….
You may also like// My Favorite Travel Essentials// What's in My Travel Makeup Bag
I never realized how close in proximity everything is in Nashville. In Madison, we live on an isthmus, so to get across town, we have to go around 2 lakes and it takes quite a while.
Where We Stayed
The RUSSELL Nashville – we stayed on the east side of Nashville at the cutest boutique hotel. It is an old church that they remodeled and it is extremely thought out and well-done in my opinion. It is unique because it doesn't have a front desk. That's one thing that may be confusing, but you get your check in information, including building and room code via email before you check in.
The lobby has 2 HUGE stained glass windows that are beyond beautiful and even better in person. Also in the lobby is a coffee station, a super fun photo booth (where we took many photos), recording studio, and a few colorful lounge areas.
The rooms were even cooler than the lobby. We had a double bed PINK room with a beautiful red tiled bathroom. The coolest part of the room was that they repurposed the old church pews as head boards for the beds. Every detail in this hotel was very well thought out.
The RUSSELL was nice enough to give us a discount code to give out to our readers. When booking online, use the code KELSIE for 10% off your weekday stay or 5% off your weekend stay. This may not work for larger events where the majority of hotels are booked out, but this should work on most trips! 😉 For now, this code will last until July 2020!
A portion of the Russell's profit goes to local charities that help people experiencing homelessness in Nashville.
Where We Ate
Liberty Common – the most beautiful place indoors. We had a late lunch there the day we all got to Nashville. Check out their site- the photos are so dreamy and it also looks like they have a great patio. It was too cold for the patio to be open, but I'm sure it's great during warmer months.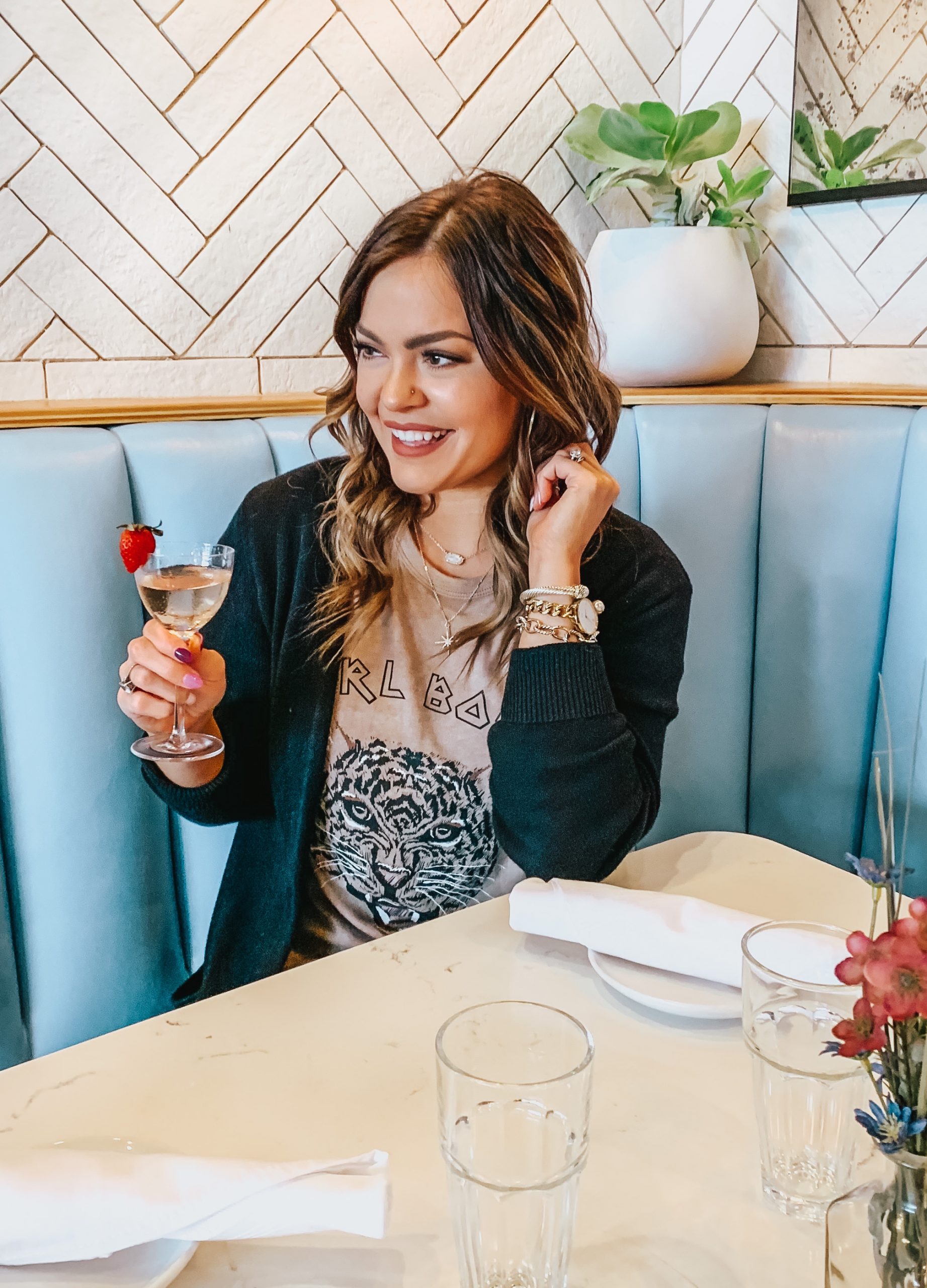 The Stillery – we had a late dinner here the first night. The downstairs was full so they led us upstairs and SO GLAD they did because there was a band upstairs and they were AMAZING!! When in Nashville, why not eat dinner while listening to a band? 😉 I tried the hot chicken (because everyone recommended to try in in Nash) and it was amazing. I got mine over lettuce as a salad option.
Restoration Hardware – 3 Arts Club Cafe – you HAVE to go to the "furniture store" to eat!! The cafe inside Restoration Hardware is BEAUTIFUL!! I went to one in Chicago with Bri, but this one was even more stunning! Heads up, you cannot film in there. I did, but they talked to us after I was already done. 😉 You also can't use professional cameras, so phone cameras are the way to go.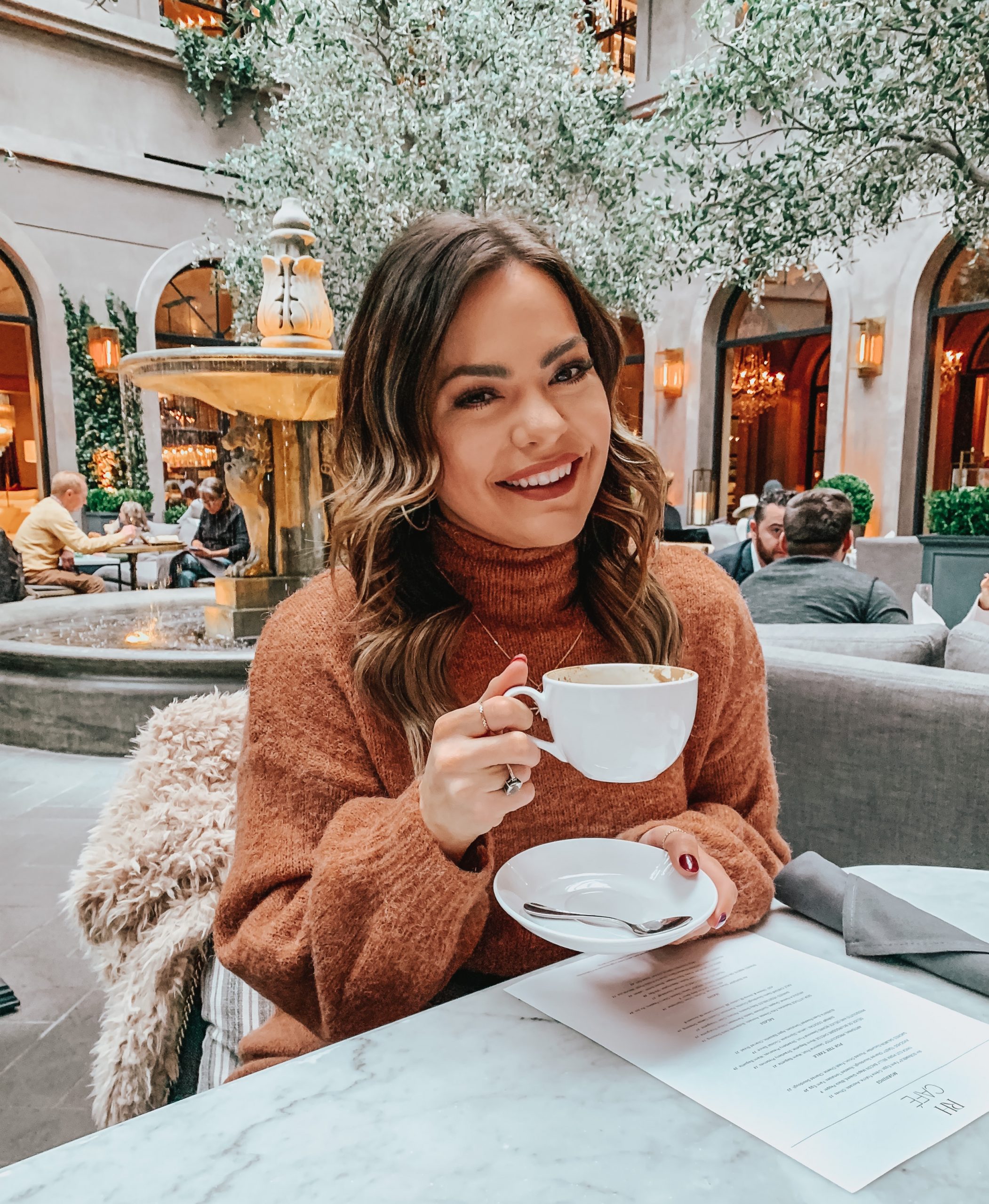 Outfit Details: Sweater Dress | Necklace | Similar Jacket  | OTK Boots | Bag
Use code KELSIE20 for 20% off at VICI.com
Hopsmith – we had another late dinner here! It's a smaller pub-like restaurant with the COOLEST bar – it has a wooden Station Wagon behind the taps. Check out the website for photos. I got their fish tacos in bib lettuce (see the video) and it was soo yummy!!!
Three Brothers Coffee – They had a great lavender latte. The inside of the coffee shop was pretty plain, but JUST OUTSIDE was the best part. They have a little alleyway next to the door that has the coolest mural (see photo below). It looks like in the warmer months, they also have it set up to sit out there too!


Outfit Details: Star Top* | Jeans | Ankle Boots | Bracelets
*The star top is more of an orange-red
Biscuit Love – there are actually 2 of these restaurants in Nashville, but the most popular is the one in the GULCH. Apparently the line is out the door everyday. We decided to go on Monday before we left for the airport and there was no line at all! You order at the counter and then sit. They basically have every item on the menu made with some form of a biscuit – from sweet to savory. Chloe and I split the Gerdie – biscuit with peanut butter, chocolate, caramelized banana jam, and pretzels. OMG was it good, but it was very rich! I got the SEC sandwich. It was good, but wasn't anything outstanding. They do have a very large lighted sign that says NASHVILLE on it inside the restaurant which was very cool.
Chaatable – Chloe and I stayed with my cousin on our last night in Nashville and she took us to her favorite Indian restaurant. It has a bangle wall that contains over 40,000 bangles!! It is so colorful inside the restaurant and the food was amazing!!!
Frothy Monkey – I only know about this coffee shop because of Alex Garza. Her and her husband said it was their favorite place to go when they lived in Nashville. We stopped at the one in 12 South and it was a cute little place, but not very instagram worthy. It was hyped up by others as an amazing coffee shop, but I would say their coffee was good, but not anything outstanding compared to other coffee shops in the area.
Other recommendations that we didn't get to:
Hampton Social – a beautiful flower wall
The Listening Room – a cafe with live music
Pinewood Social – was told this is a "blogger's dream", but sadly didn't make it there.
Five Daughter's Bakery – a donut wall and lots of yummy looking treats.
Hattie B's Hot Chicken – we heard this was the best place to go to for hot chicken, but there is always a line. Maybe next time. 😉
Party Fowl – Another hot chicken joint!
Martin's BBQ – looks like an amazing BBQ place and recommended by many!!
VLOG
Things to Do
SHOPPING – 12 South – Draper James, Vintage Stores, Local Boutiques
SHOPPING -The Gulch – Kittenish, Uncommon James, LOFT, A few other boutiques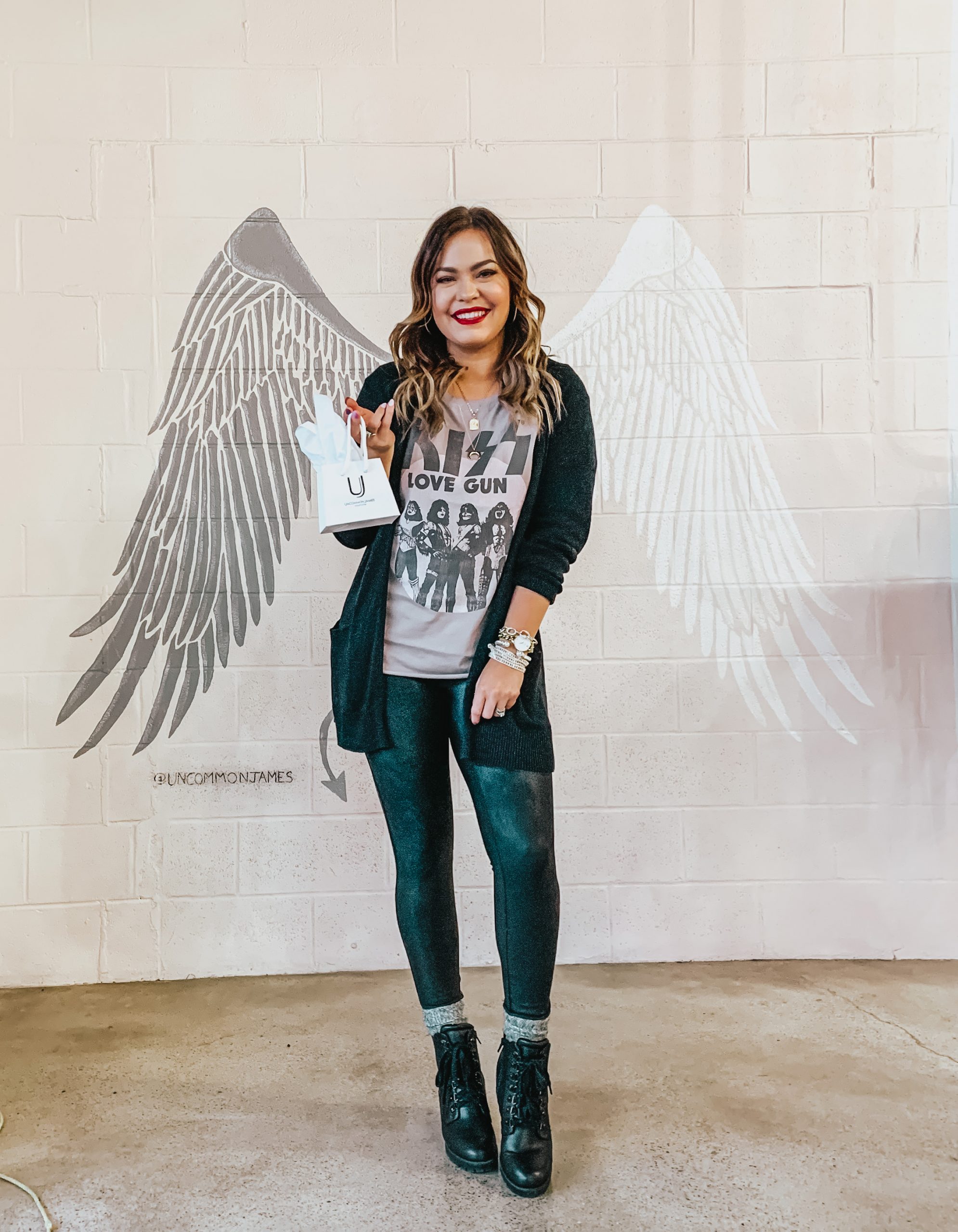 Outfit Details: KISS Tee* | Similar Cardigan | Spanx Leggings | Tall Boot Socks | Combat Boots | Uncommon James Necklace I Purchased | Bracelets
Big Bang Dueling Pianos – recommended by followers
Cross Eyed Critters Watering Hole – inside the Graduate hotel. We stopped here one night and they have the cutest set up.
BROADWAY – we went out on Broadway one night and that was about enough for me. According to my cousins, it's better to go during the week during the day to really get the Nashville experience of Broadway. The weekend nights are tourist central and full of bachelor/ette parties and drunk adults. If that's your kind of thing, then weekends are perfect!
Pins Mechanical – My cousin suggested this one and we didn't make it here, but it's on the list for next time!
Other Instagram Worthy Spots
LIPS WALL – Hillsboro Village (Map)




Outfit Details : Sweater | Shorts | Bag | Shoes
---
STRIPES & "I Believe in Nashville" sign at Draper James (Map)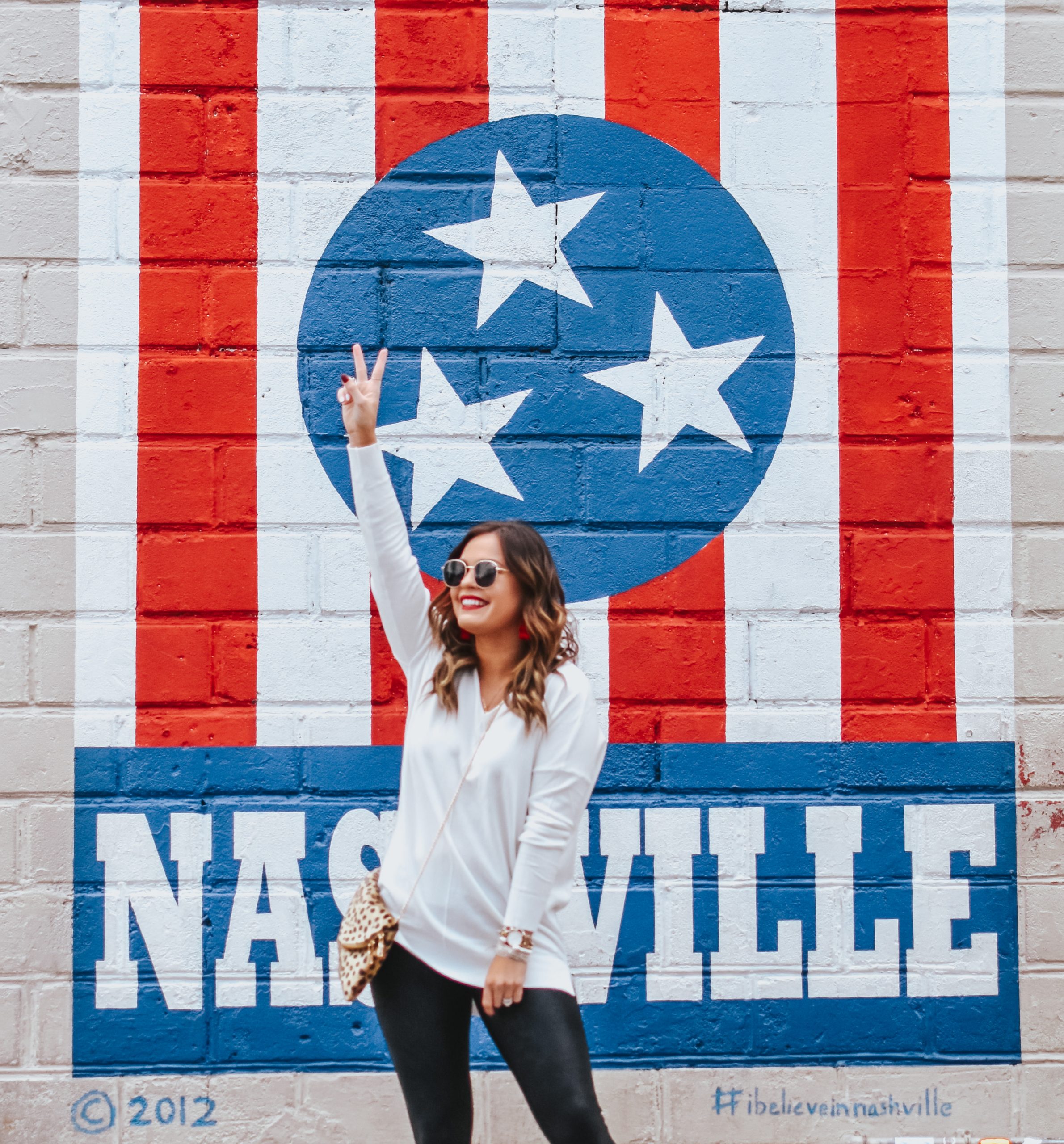 ---
Heart Balloons at Kittenish (Map)
---
Wings in the GULCH (Map)
---
Colorful Wall in the GULCH (Map)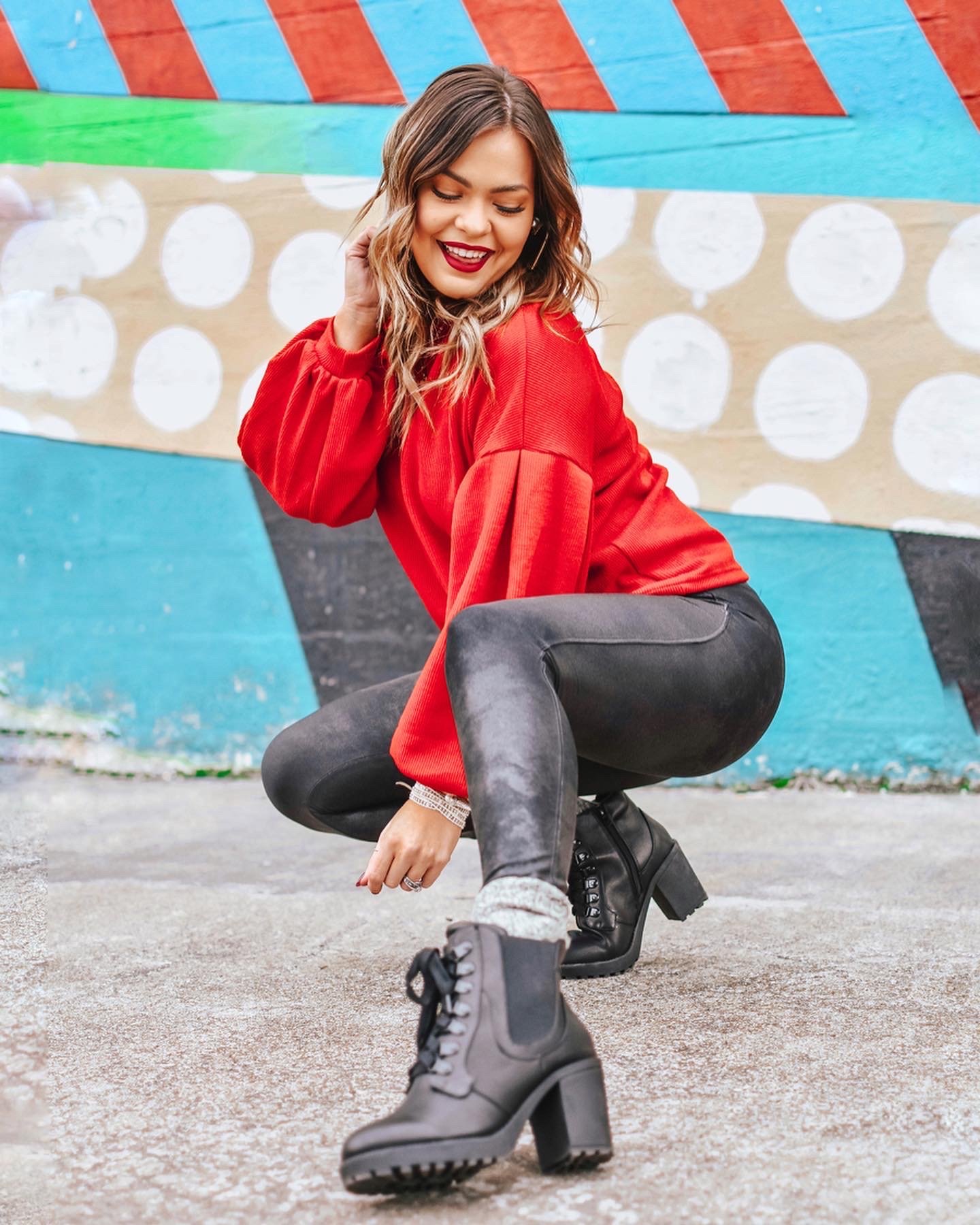 ---
THE GRADUATE NASHVILLE (Map)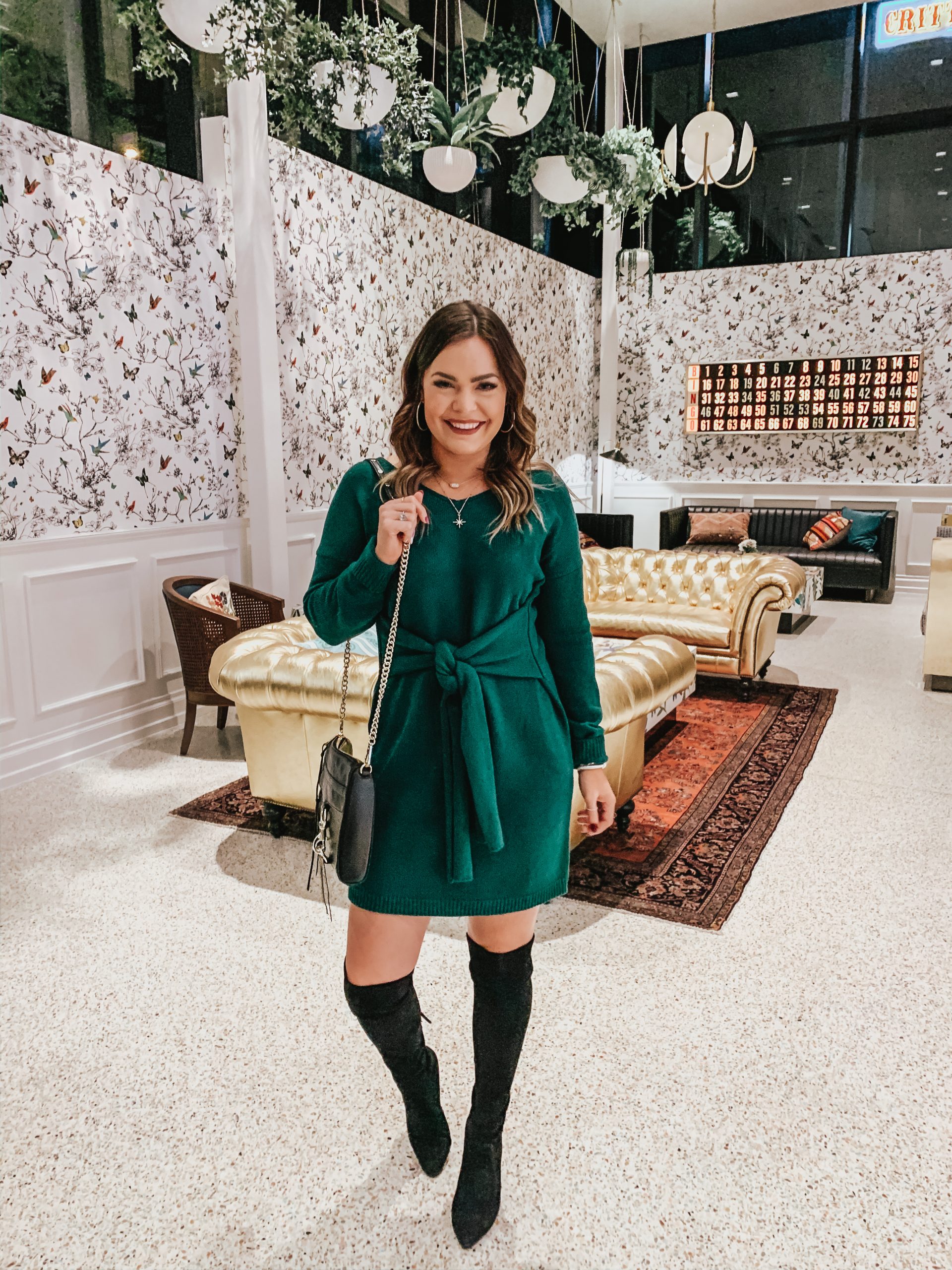 ---
Ticket Wall – Nashville Municipal Auditorium (Map)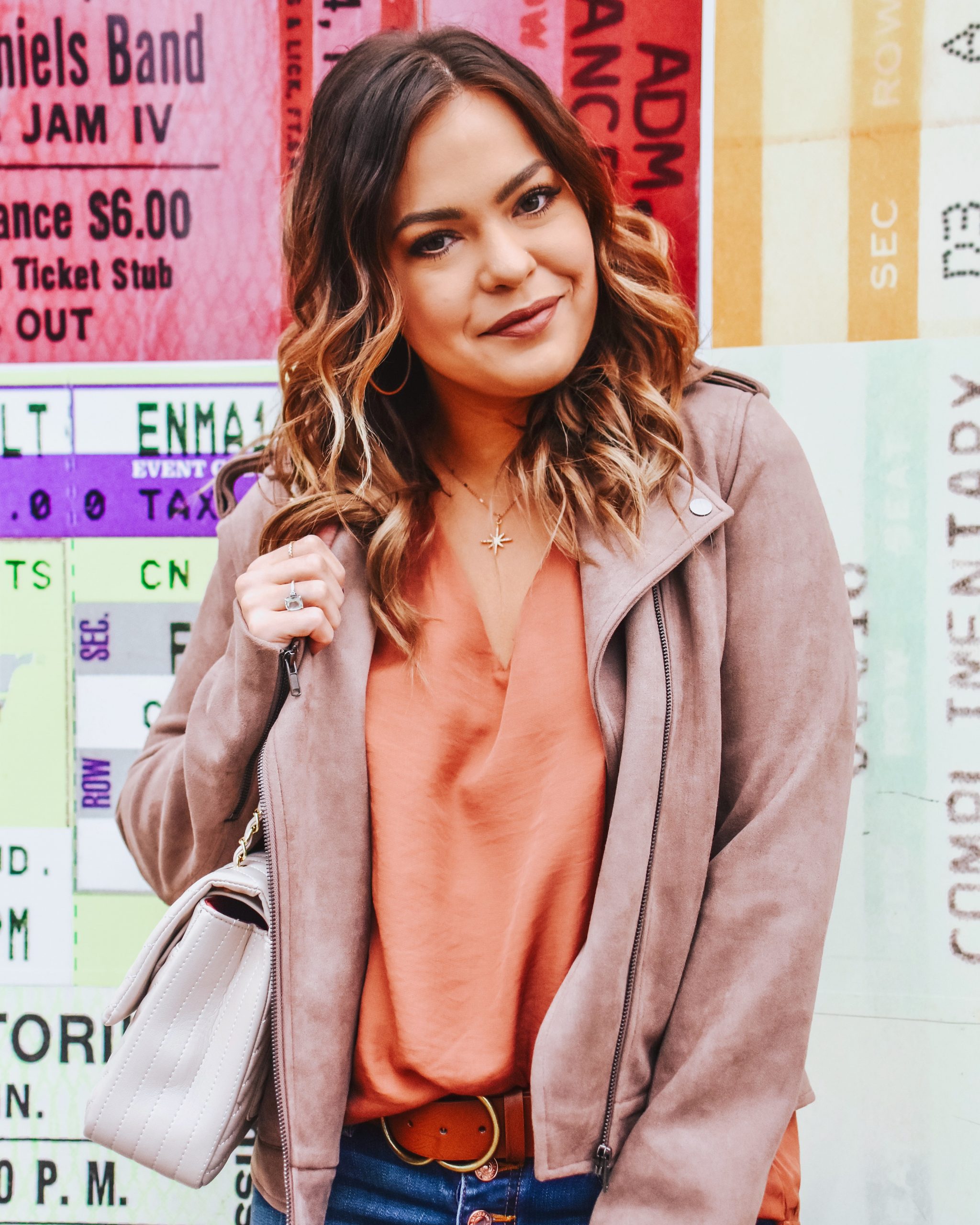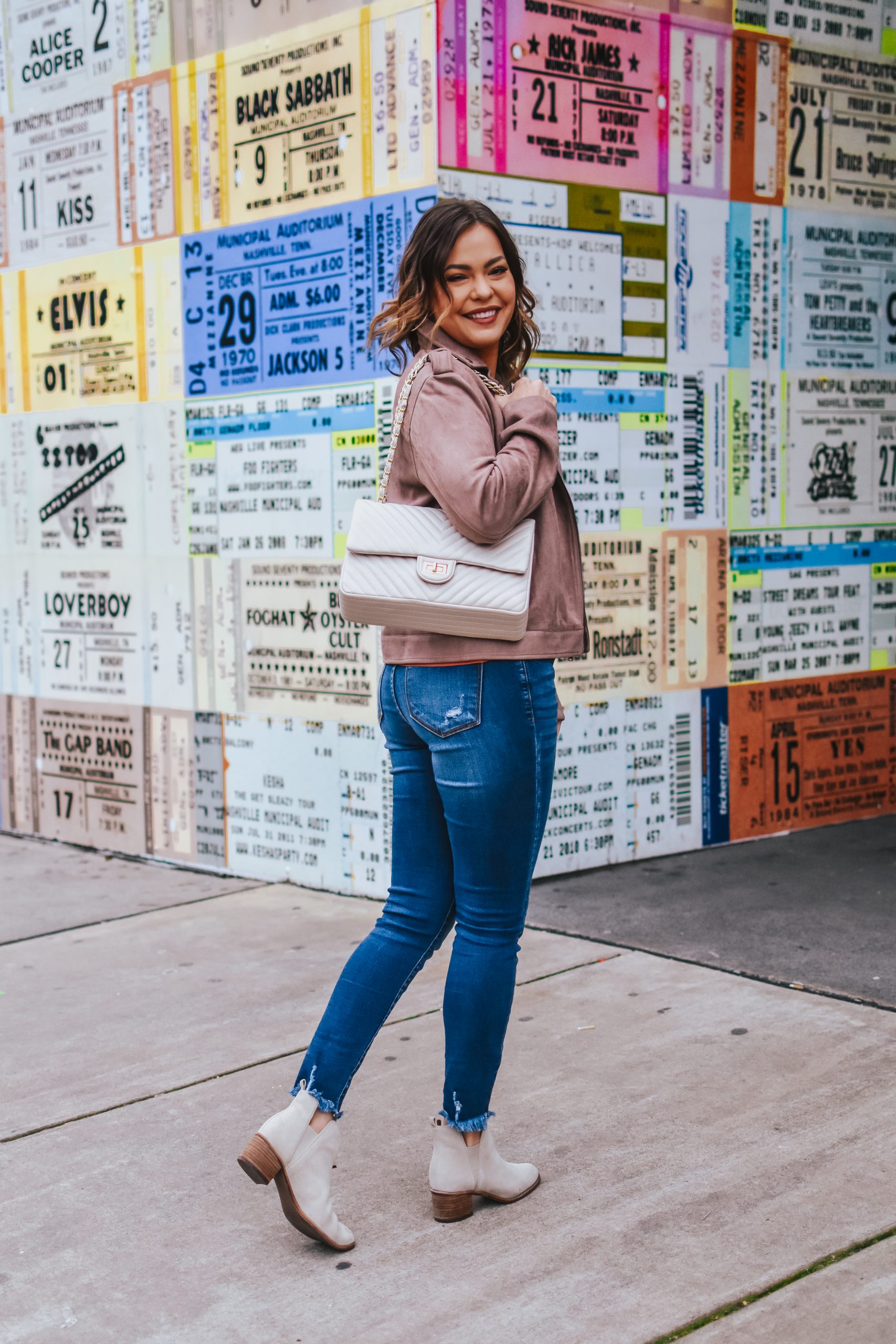 I hope this helps you when planning your first (or next) trip to Nashville! If you've been, tell me some of your favorite spots in the comments below. Be sure to PIN this with the images below to SAVE it for later! Thank you so much for reading/watching & hope you enjoyed!

You may also like// My Favorite Travel Essentials// My Favorite Travel Essentials
---