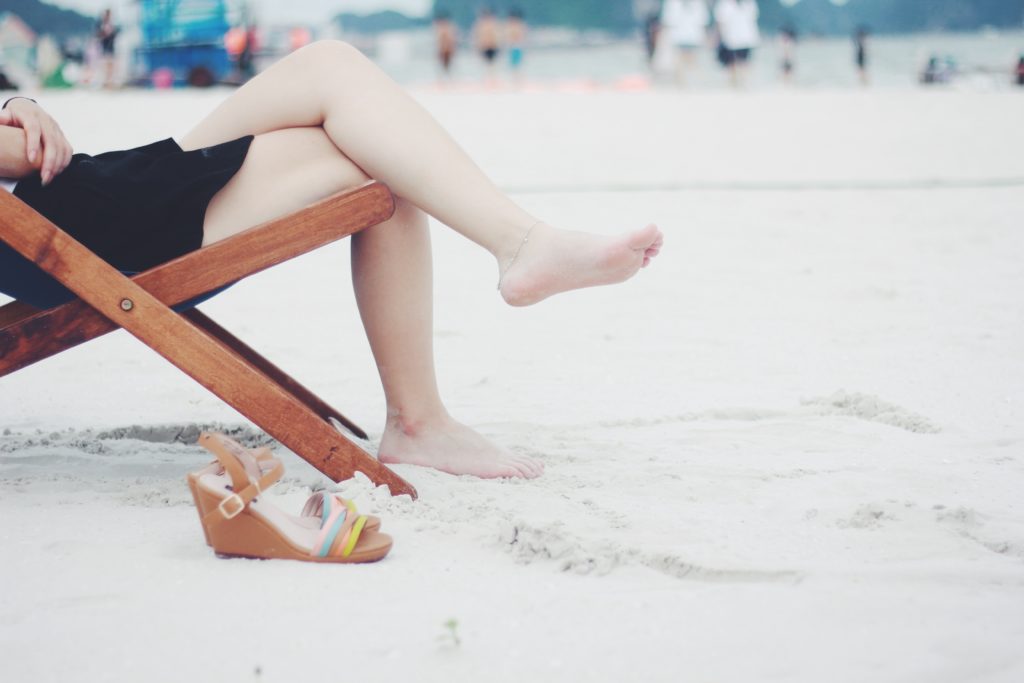 Happy Friday everyone and HAPPY MARCH!! You know what that means…SPRING is ALMOST HERE!!
The first day of Spring is this month and it's getting closer and closer! So, as I did last year, I think it's time to kick off the SPRING FASHION SERIES again! I know you all loved last years posts, so I'm hoping you'll love this year's series just as much! Last year I shared 4 posts with the categories of Spring Clothing, Accessories, Makeup, & Nails. This year I am hoping to break it down a bit more and share a few more spring posts with you over the next month or so!! Now, I know makeup isn't really fashion, but you gotta look good when you're wearing those cute clothes and accessories, right? That's why I will be including that one in there again! I will also be sharing some other spring posts with you all along the way! I'm so excited for warmer weather, aren't you?!
If you're in college, spring break is just around the corner and you may already have that beach getaway booked, but might still be thinking about what to pack! That's why I'm kicking off the Spring Fashion Series by talking all about SPRING BREAK BEACH ESSENTIALS!!
Not everyone will be heading off to the beach for their break, but this post is for those that are! I've put together the MUST-HAVE, ESSENTIAL items for the beach during your vacay! Some of these are amazing dupes for some higher-end brands too! It's a long post, but full of goodies and great deals!!
SPRING BREAK Beach Essentials - Start of the Spring Fashion Series 2018
Click To Tweet
SPRING BREAK BEACH ESSENTIALS
Shop the items below by clicking on each image! Don't forget to scroll with the arrows for more options!
Sunglasses
Whether it's a fashion statement or to just block the sun, a great pair of sunnies is perfect for the beach! I found these super cute Celine dupes for UNDER $10Â (actual Celine sunglasses – $410), along with these Rayban dupes for $8, the original pair is $ 143.


I also shared a post last year about some dupes for the Quay Australia Desi High Key Sunnies in Gold!
High-End Sunglasses dupes | Spring Break Beach Essentials!
Click To Tweet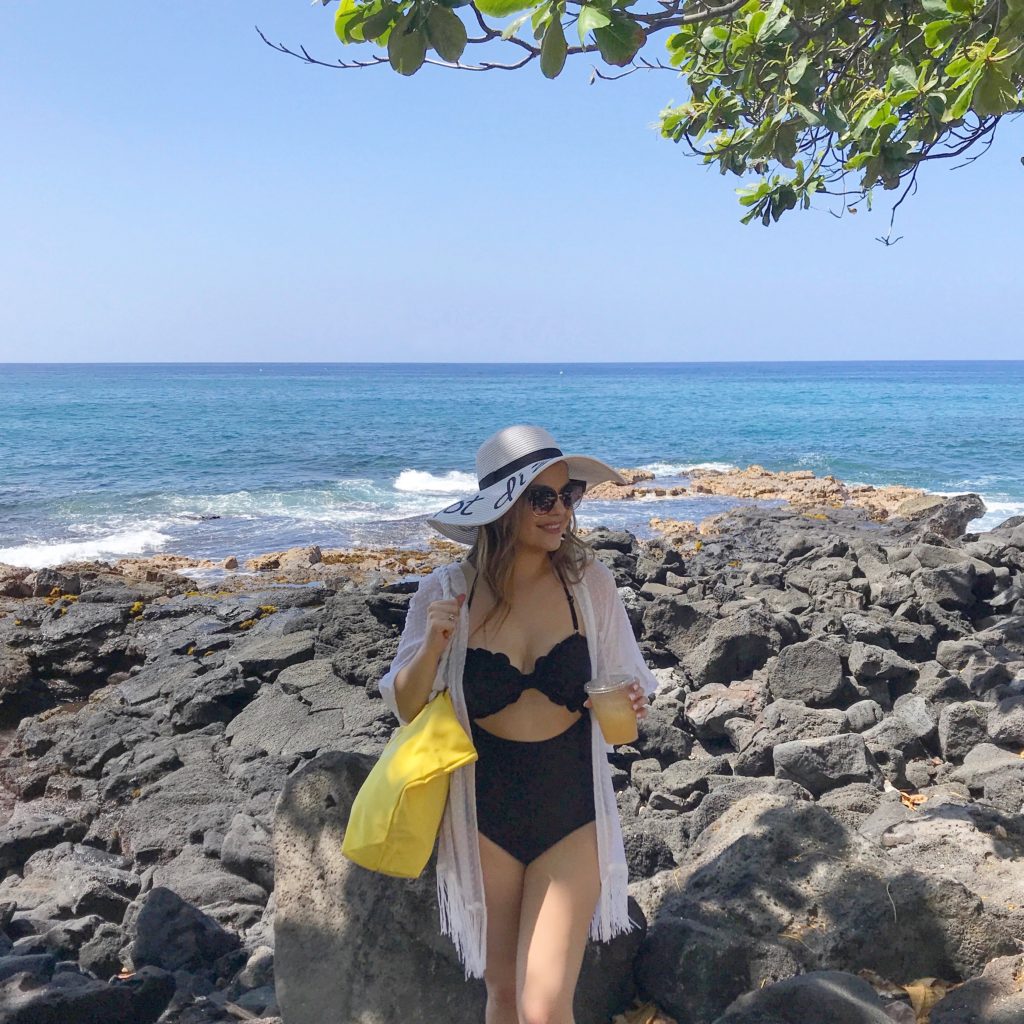 Swimsuits
I swear one piece/ monokinis are becoming more and more popular and I have actually grown to love them more than 2 piece suits! I really love the one I wore on my honeymoon in the photo above, and you just can't beat the price either! A great place for some really cute swimsuits is Cupshe! They have super affordable suits in every style! Cupshe is also running a sale right now: Get $5 Off $60 with the code: CUPM5 + Free Shipping, or $3 Off $35 -no code needed!



Cover-Ups
Although I love to wear some super cute ripped denim shorts with my swimwear, there have been some super cute swim cover-ups that have come out lately! I also LOVE the look of a swimsuit with a men's linen shirt! I went back and forth between my white kimono swim cover-up and one of my husband's shirts while on the beach for our honeymoon!

Floppy Hats/Fedoras
Although there are some super cute floppy straw hats out there, I love a great fedora with swimwear or any kind of beachwear! They just finish off the look! This boater hat is also great and becoming more and more popular! It's like a mix of a floppy hat and a fedora!

Sandals
There's nothing wrong with wearing the simple flip flops from Old Navy to the beach, but some of these shoes are amazing and I would totally wear them poolside or to the beach!!

Cute Beach Bag
These bags are so freaking adorable! I want them all! Another great bag that may not be suitable for the beach, but it will look damn good with a cute swim outfit, is the bamboo bags that I'm sure you have all seen by now! They are EVERYWHERE! I am pretty sure the original bag is from Cult Gaia and retails at $128 for the small version! I have seen dupes for them all over, but none with as low of a price as I found mine!! The bamboo bag dupe that I found is ONLY $4o! I saw a few others for cheaper on Amazon, but they did not have good reviews like this one! I'm sure you will be seeing this in upcoming spring posts!


Sunscreens/Tanning Oils
You can't forget to protect your skin while in the beautiful sun! I like to keep my face out of the sun, but like a little tanning oil (with SPF) on my body to get bronzed a bit! My favorite tanning oil is Banana Boat Deep Tanning Oil with SPF 4. For my face and anywhere that burns, I use at least an SPF30 sunscreen or higher! I like to use the Neutrogena Ultra Sheer Dry-Touch Sunblock SPF 45.

Water bottles/Tumblers
For your good ol' H2O or any other beverages you may be bringing to the beach ;), a super cute water bottle or tumbler is always a must!!

Beach Towels
Lastly, bring along some cute beach towels to lay out, relax and enjoy your time at the beach! It'll be gone before you know it! Round beach towels are definitely a trend! I received one in last year's summer FabFitFun Box and love it! I used it on our honeymoon and it was the perfect size! I love these ones below from RedDress Boutique. They have some great outfits for your vacay too, so definitely check them out!!

There are some things I'm leaving out here, but I think I've shown enough! Pick your favorites and have some fun on your 2018 spring break!! Enjoy the sun, relax and have a great time!
Thanks for stopping by!
Until next time,